Brandon Niwa spent his second-last day alive like he did so many others: operating a crane.
This particular job involved moving a fridge. It was a small task, by Niwa Crane standards. Founded by his father in 1977, the family business has literally built much of Medicine Hat over the past 43 years. Among the many structures they've helped erect is "The World's Largest Teepee," one of the most recognizable landmarks in this city of 65,000 people in southeastern Alberta.
But the fridge job was nothing like that. It was more of a family chore.
Brandon used a small crane to move the appliance to the pool house at his father's home, which overlooks the picturesque Bullshead Creek valley at the eastern edge of town. Greg Niwa said nothing seemed out of the ordinary about his son that day. He was maybe a little "agitated," but he often got that way when he had to do a job that wasn't particularly challenging or profitable.
As a child, Brandon was diagnosed with attention deficit hyperactivity disorder. When his parents would turn their backs for even a moment, he was known to climb to an alarming height up a streetlight or the brick facade of a grocery store. That daredevil nature was common in his group of friends, but Brandon got the ADHD under control as an adult by meticulously planning out his tasks and executing them step by step. In all his years of operating cranes, he never had an accident. The plan was for Brandon to take over Niwa Crane, one day soon.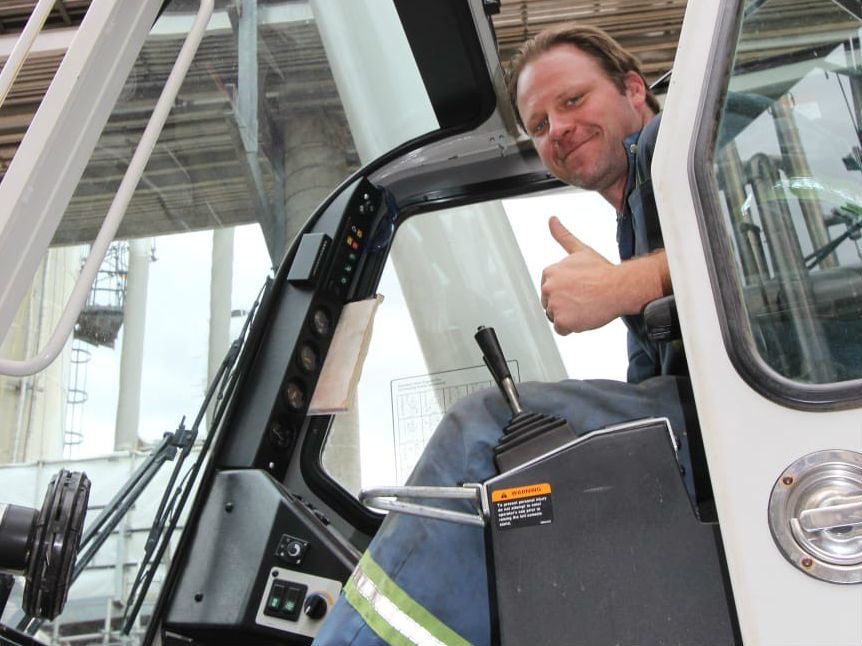 After the fridge was installed, Brandon said goodbye to his father and went home.

The next day, he took his own life.
The shock of his death reverberated through family, friends, Brandon's large network of social circles and Medicine Hat itself. But what came next left people in this small city absolutely reeling.
There was another suicide among the same group of friends.
And then another.
And another.
All men. All in their 30s or early 40s.
There have been so many deaths over the past few months, it's hard to keep track. The mayor of Medicine Hat, trying to do the grim tabulation, had to count out loud: "five, six, seven young men." It depends, to a degree, on how social circles are defined. Another friend in the group didn't die by suicide, but those who knew him said there were complications from addiction related to his death. There have been attempted suicides, as well.
Normally, these types of things are rarely discussed in public. As much as the stigma around mental health has eroded in recent years, a reticence around suicide, in particular, remains. This often goes double for men. There is still a strong masculine culture of stoicism, of shouldering burdens alone, of suffering in silence. That was especially true among this group of guys, who grew up in a traditional man's-man fashion. They played hockey, rode dirtbikes and snowboarded together. They partied — hard. As one member of the group put it, "heart-to-heart" conversations were "dreaded" and rare. When they did happen, it was usually in the wee hours of the morning, after many drinks.
But in the wake of so much death, things are starting to change. Friends and family are opening up about their lost loved ones. Some guys are starting to talk — remarkably openly — about their own struggles. Attitudes about what it means to be a man are shifting. A community conversation is starting.
'A tough couple of months'
Brandon Niwa died on May 29.

Two days earlier, he had celebrated his 37th birthday. His family said Brandon was his usual, gregarious self. Apart from the ADHD, he had no diagnosed history of mental illness. He hadn't expressed anything that would have given them any inkling that he was struggling to such a degree. The crane business was still going well, in spite of the pandemic.
"It was out of nowhere," Lindsay Niwa said of her brother's death.
"Everyone was just dumbfounded."
The shock and grief rippled, too, through Brandon's large group of friends. With roots in Medicine Hat that go back generations, their social circles are large and overlapping. One of his closest friends, Ryan Pancoast, took the lead in holding people together, trying to keep their spirits up, as they tried to make sense of what had happened. Ryan had a special understanding of the situation, having struggled with depression and suicidal thoughts himself.
In July, another man in the same social circles died. It wasn't a suicide. Friends, though, couldn't help but see a connection between his health and the alcohol and drugs most of them indulged in, to varying degrees. The morning of his funeral, as people were preparing to attend or watch via livestream, news broke that another friend in the group had died by suicide. They barely had time to process that when phones started ringing again.
Ryan, too, had taken his life.
He was 36.
"He had promised me that this was something that would not happen," said his widow, Jordan Pancoast. "And I think in that moment, he truthfully did mean that, and believed that."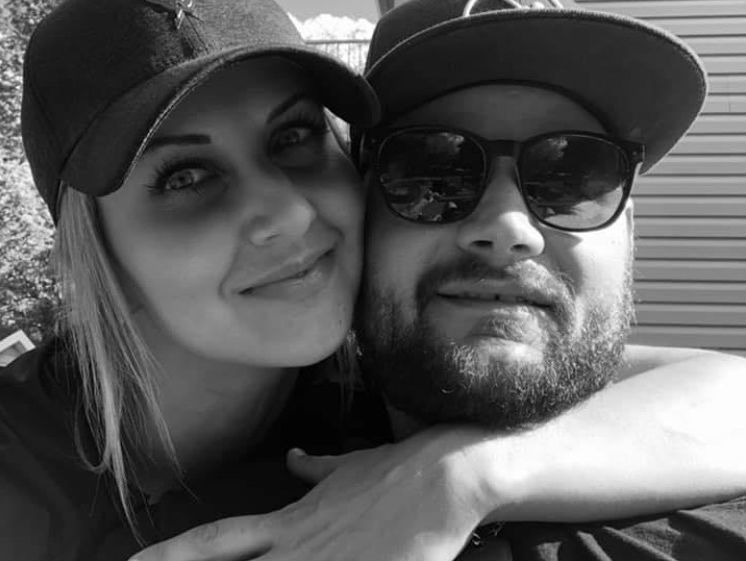 Jordan was one of the few people Ryan ever talked to about his depression. He had even opened up, in the past, about having suicidal thoughts. She said he felt guilty about it. He knew, by most measures, he had "a perfect life" — a loving wife, two beautiful children, a large group of friends, a successful business. So why was he feeling like this?

He sought professional counselling, which helped. But more recently, Brandon's death had weighed heavily on Ryan. Jordan said it had been a "tough couple of months" dealing with the loss of such a close friend. Like Brandon, Ryan grew up struggling with ADHD. As adults, they both were life-of-the-party types: usually loud, often "inappropriate," always making others laugh. They were big kids, in many ways.
In retrospect, Jordan doesn't think Ryan, or the friend group at large, coped with Brandon's death in a particularly healthy way, relying too heavily on alcohol. All this, she believes, was at play the night her husband died.
"He made a quick, impulsive decision," she said, "because he was sad and overwhelmed and he'd been drinking."
Ryan also had a history of brain injuries. As a registered nurse, Jordan believes this may have played a role, too. All those years of hockey, extreme sports and general boys-will-be-boys behaviour meant hard hits to the head weren't exactly a rare occurrence. While she knows there is a never a singular reason for suicide, she sees other common threads between the men who have died, too. Talking about feelings was hard for these guys. Substances were often a substitute.
Lindsay Niwa, Brandon's sister, is also a nurse. She, too, looks at these deaths through both a personal and professional lens. While her family was doing well financially, she knows the broader recession had increased the background level of stress for many people in Medicine Hat. Layer on top of that the disruptions to daily routines that COVID-19 had wrought, the barriers the virus has placed between social interactions that used to flow with ease, the general increase in tension in the community even before Brandon's death, and it all keeps adding up.
But both Lindsay and Jordan are careful, too, not to simplify things too much. They resist the urge to latch onto an easy answer to the impossible question on so many people's minds.
Why?
Talk of the town
These days, Medicine Hat is one of the few places on Earth where the main topic of conversation isn't the pandemic.

"I was out with my close buddies last night and we weren't talking about COVID," said Mayor Ted Clugston. "We were talking about who knew whom … and stories about these five, six, seven young men."
In a city of this size, there are few degrees of separation. Clugston knew one of the men who recently died by suicide quite well. The others, less so, but they weren't complete strangers to him. Ask around town, he said, and you'll hear the "same theme" about all these guys: "They were the life of the party, the guy that walked in and everybody stopped and wanted to talk to."
"I would say that I've had a beer with all of them at some time," the mayor said.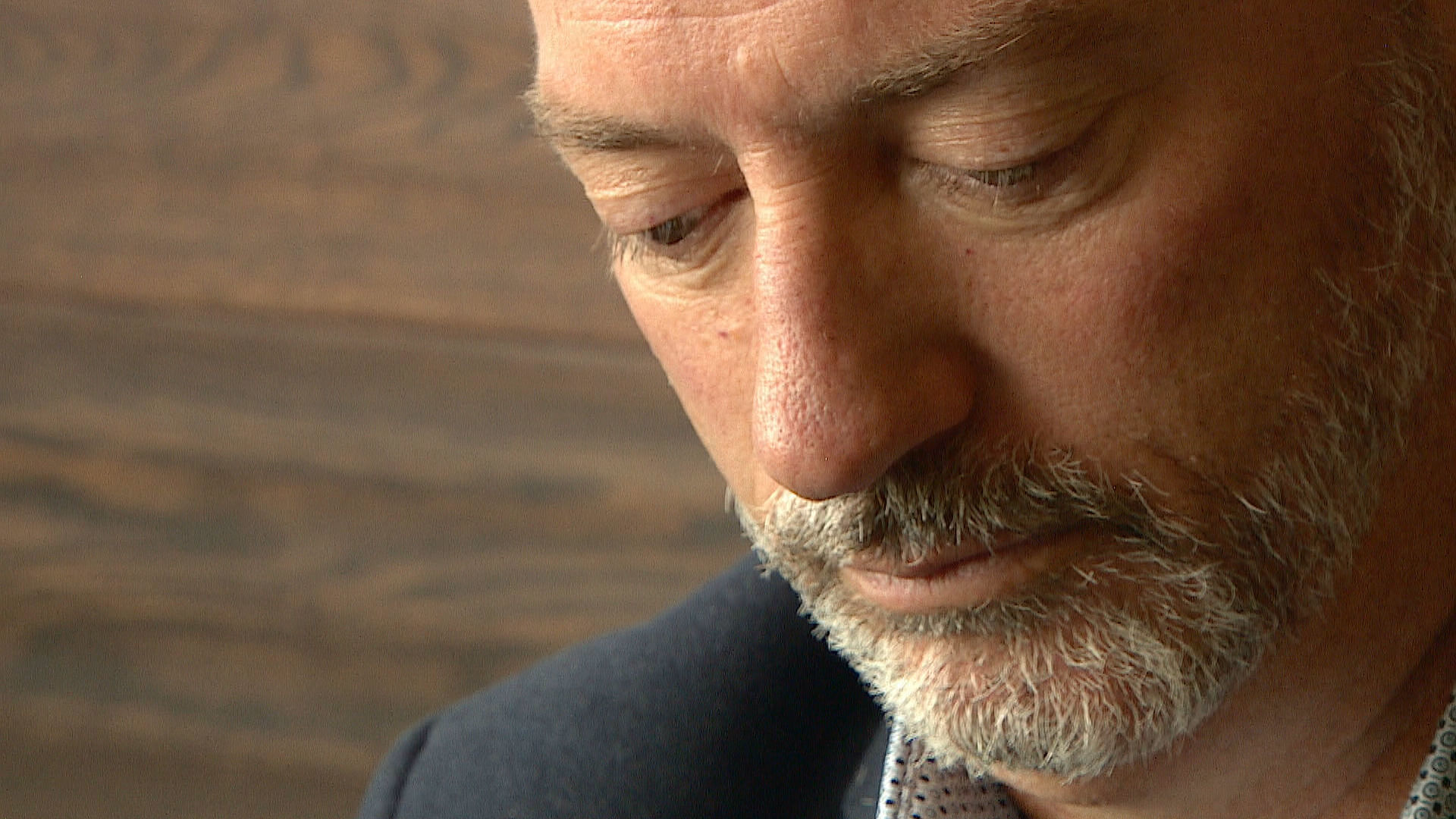 With all the talk around town, the search for answers has led some to speculate wildly about what happened. Clugston wanted to dispel rumours and "conspiracy theories" circulating on Facebook of a suicide pact or other explanations that have no evidence to support them.

"Our brains want to have a story to understand things," said Ana Schlosser, a registered provisional psychologist in Medicine Hat. "And so people will come up with whatever story seems to fit for them to explain why something tragic happens."
Due to confidentiality rules, she usually can't talk about her clients. But she was given special permission by Ryan Pancoast's widow to talk about the fact that he had come to her for help with his depression. By being open about what happened, they hope to reduce the reticence that surrounds the topic and foster the types of discussions that are already starting to bud within the broader community.
"We're having very frank conversations about substance use, men's mental health, making it OK for men to speak up and speak out about how they're feeling," Schlosser said.
That's something the surviving group of friends is trying to learn how to do.
'Those dreaded heart-to-heart conversations'
With hockey sticks, hard hats and snowboards flanking their caskets, the funeral services for Brandon Niwa and Ryan Pancoast were remarkably similar.

At both memorial services, groups of men wearing dark suits took the podium and stood side by side as they each struggled to find the right words to say. Speaking at a funeral is never easy, but this seemed especially far out of their comfort zones.
"Since his passing, he's taught us all a big lesson," Quinton Pancoast said at his cousin Ryan's service. "Check in with your friends and family more often. Have those dreaded heart-to-heart conversations and really make sure they're OK."
"I never knew so many guys could open up and talk about their feelings," he added, "until this week."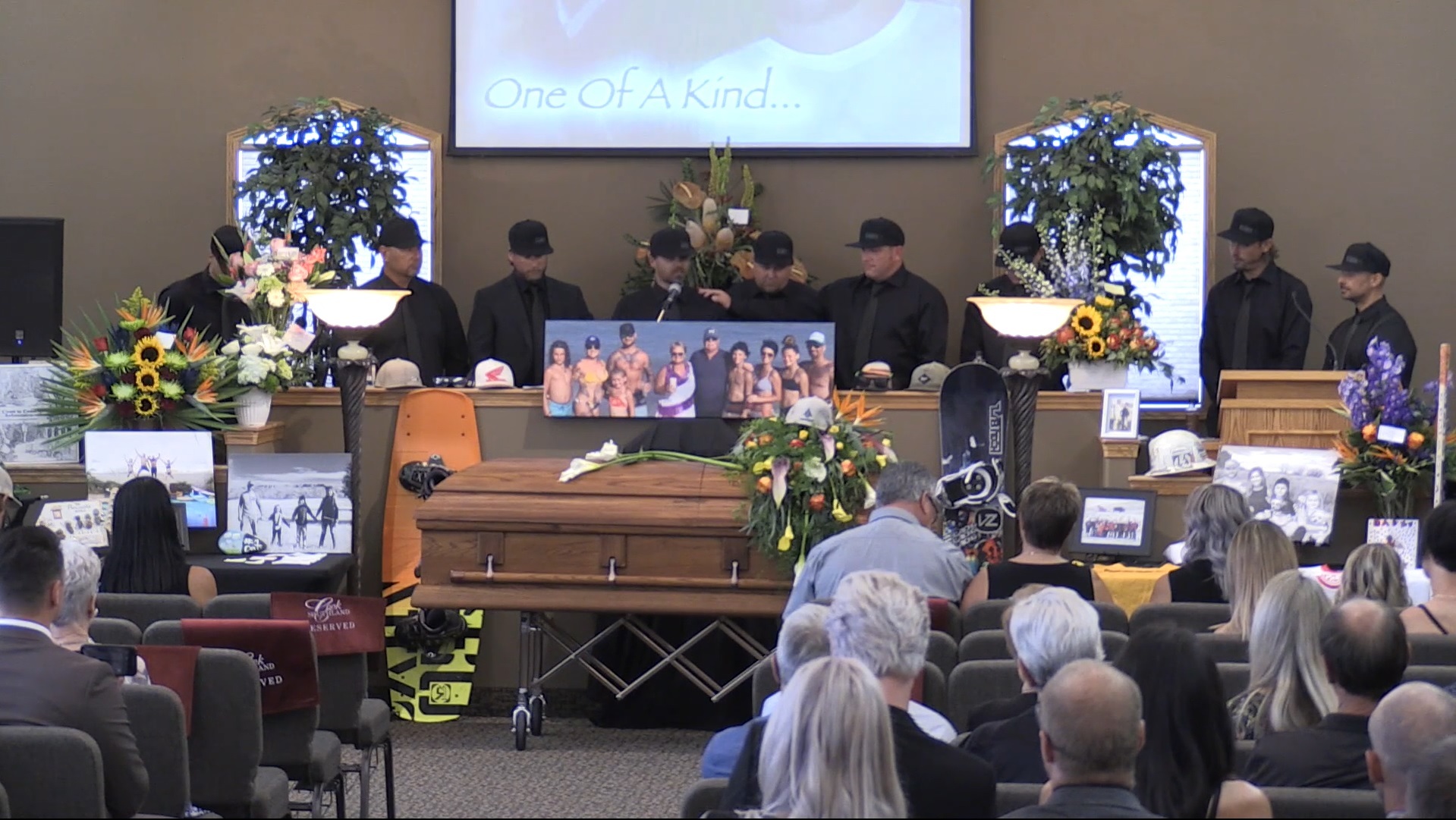 Jeremy Daffy was friends with five of the men who have died. He grew up going to school and playing hockey with most of them. Before all this, talking about feelings was not something he and his friends were likely to do.
"It was just how we were brought up," he said in an interview. "We were brought up to be strong. And you mask your problems to the outside."
Now, everything has changed. As foreign as it feels, he's making a point of talking about his emotions, including his vulnerabilities. And he admits, these past few months, he's been barely hanging on.
"It's f--ked me up mentally, emotionally," Daffy said. "I used to wake up being happy and now I wake up sometimes questioning the purpose. I can barely go into work and do my job anymore."
He's even open about the fact that he's seeing the same psychologist that Ryan saw.
"The lady is saving my life," he said. "She literally is."
It's a complete turnaround in coping mechanisms.
Daffy says he and others turned to alcohol and drugs in the wake of Brandon's suicide, and again with each successive death. It might have helped, one night at a time, but "it sent you down a scary path the next day."
"Partying and drinking and drug use is not the way of coping anymore. It's killing us," he said.
"It's got to stop. … We've just got to start opening up. We've got to realize that it's OK to not be OK. We all have our demons and we all battle our shit, but that's what makes us human, I suppose."
No easy answers
Robert Olson would agree.

He works as a librarian and writer with the Calgary-based Centre for Suicide Prevention. His job involves reviewing the latest research on the science of suicide and translating it for a general audience.
He knows how common it is for people to react to suicide by immediately asking: "Why?" And how strong the desire can be to point to a reason. Unfortunately, he says, there are no easy answers.
"If there's one word to sum up suicide, the word I would use is: complex," he said.
"There's not one causal reason that someone takes their life. It's usually a vast array of factors."
Within that array, however, Olson said there will often be "a precipitating factor" that can thrust a person into a position where ideation moves closer to action.
When there is a series of suicides among a group of people who all know each other, there is evidence that each death can act as a precipitating factor for a subsequent one. Olson said groups of suicides are not unheard of among people in their 30s and 40s, but relatively rare when compared to teenagers and younger adults.
But simply being a man is another risk factor, and a big one. Olson said men are three times more likely to die of suicide than women. The reasons for that are also complex, but touch on some of the themes described by those affected by the deaths in Medicine Hat.
"Men don't seek the help as readily as women," Olson said.
Then there are the "individual, maladaptive coping tendencies that some men have."
And there's also the phenomenon of "assortative susceptibility," a jargony phrase to describe how "certain individuals of certain behaviours are drawn toward each other" in a way that can increase their collective risk.
"Let's say, people who like to party," Olson said, hypothetically speaking, before knowing any of the details of the Medicine Hat deaths.
"They tend to associate with one another and, in that respect, it can lead to problem drinking, or escalate into alcohol-use disorder. And that, in itself, is a risk factor for suicide."
This realization is what prompted some men in Medicine Hat, like Daffy, to stop papering over their pain through partying and to start seeking professional help.
The challenge is that effective help is not always easy to find.
Services and resources
For all the trauma and grief he's experienced in the past few months, Daffy still counts himself lucky, because he's a survivor.
"I've attempted once," he said, his voice quivering. "That was after Brandon."
He said the outpouring of people who have reached out to him since has been "very overwhelming."
"It makes you realize how loved you are."
On top of all the emotional support, he said a donor came forward and offered to pay for mental-health services he's now receiving through Schlosser, which has been a lifeline.
"I feel like, without that, who knows where I would be?"
Daffy recognizes not everyone can afford the same access to services. He said he has gone the "AHS route," too, seeking mental-health help directly through the health-care system. But it often felt like the services were too cookie-cutter, as if it came "all out of a book."
"All they do is come in and just read the daily script to you," he said.
For her part, Schlosser believes there is a greater need for mental-health resources at multiple levels in Medicine Hat. She said the support from friends, family and the broader community has been exceptional, but professional services are stretched to the max.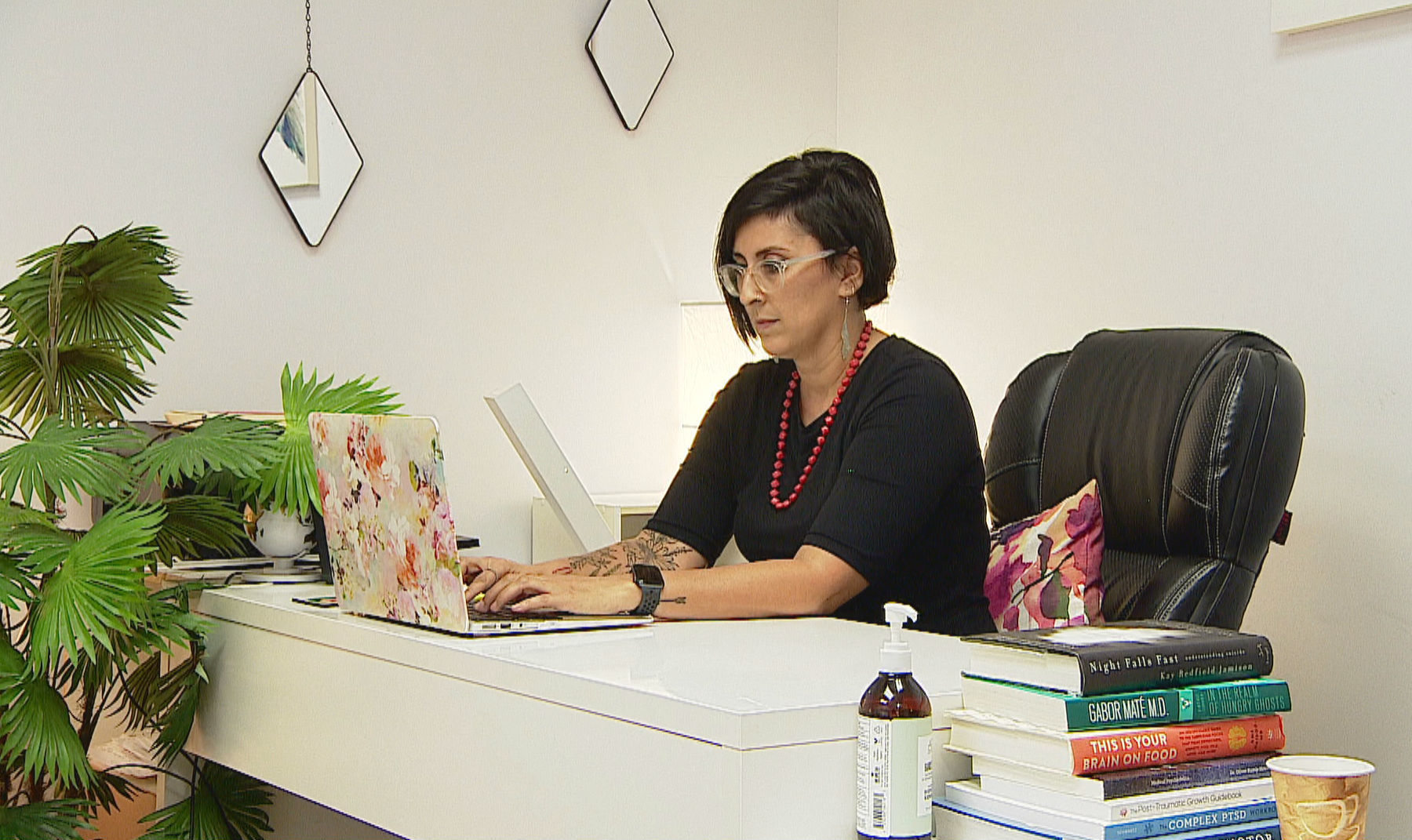 "I know that many of the psychologists in town, they have extensive wait lists. … I know there's wait times at the community agencies," she said.
"And so that's where our struggle lies. There's only so many resources available right now."
Jason Luan, Alberta's associate minister of mental health, travelled to Medicine Hat last week and met with family members who had been affected by the recent string of suicides. Through a spokesperson, he said he wanted to ensure people know what resources are available, to offer more supports, and to simply listen.
"We will make every effort to make sure this community has what they need," Luan said in a written statement.
Lindsay Niwa, Brandon's sister, said the meeting with Luan was a good one. She left feeling he had heard what families had to say and was hopeful it would lead to more resources in the future.
The next generation
Jordan believes more resources — and more frank discussions — are needed not just for guys Ryan's age, but younger people, too.
"I think it's something that needs to be addressed in schools," she said.
"I think kids need to know about depression and anxiety and eating disorders — all the different things that they're exposed to and might be feeling and not understand what's happening."
It's something she wishes, in retrospect, she had been more open about with her own daughter and son, aged nine and 13.
"One of the first things they said when they learned Ryan was gone was: 'Why?' And then, when I explained about the depression, they were like, 'We didn't know.' So I've talked to them about adult problems and how we tried to shelter them and we didn't mean to be lying or anything like that, it was just meant to not worry or stress them," she said.
"But maybe we're doing them a disservice by doing some of that, and they are capable of understanding and knowing more about brain chemicals and things that happen. And we've had good talks since."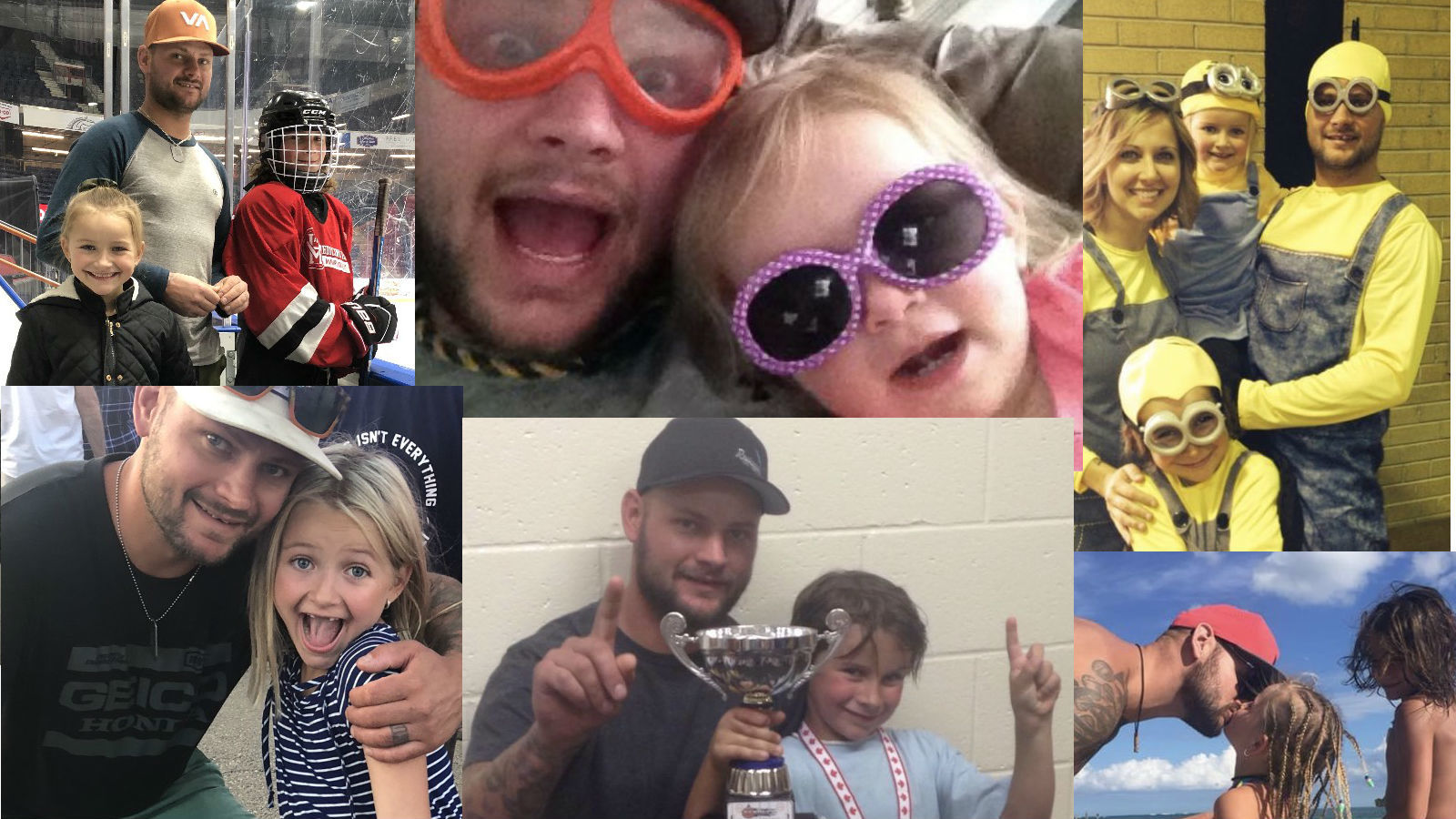 Throughout the summer, many people in Medicine Hat were doing damage control. In the immediate wake of each death, friends and family tried to support one another, while also doing what they could to prevent further suicides. Guys buddied up. Spouses checked in regularly. Professional services were sought.
But many people's worst fears were realized in early September when a teenager, who also had a connection to this group, died by suicide. The details surrounding this young person's death are less well known, but it has brought a whole new level of grief to a community already staggered by it.
Still, there is hope for the future. And there are signs things are changing.
At 52, Mayor Clugston is more than a decade older than most of the men who have died. He said the culture of the stoic man who "never expressed feelings at all" was even more pronounced when he was growing up. But with time, perceptions of what it means to be a man are changing. Discussions that would have been avoided at all costs decades ago are now happening, including between him and his own sons, aged 18 and 20.
"Because of this, I've talked to them," Clugston said. "And they're giving me the 'Dad, come on. Don't worry, Dad.' But I'm forcing myself to do that. And I can tell you, my dad would have never had that conversation with me."
The toll
For now, Medicine Hat is still grappling with what has been lost. So many young men, so many years of life, now gone.
Jordan and Ryan Pancoast had been together for 16 years. They started dating when she was 17. She had never known what it was like to be an adult without him by her side.
At his funeral, she described him as "the light and laughter in our family." She recalled the countless gifts and kind gestures he would surprise her with, and how the best part was always watching his face light up when she received them.
"You were a hopeless romantic behind the scenes," she said, "but god forbid your friends ever know that."
There was the silly side, too. The inside jokes, the movie quotes, the pranks.
And there were the kids. Ryan's "pride and joy." There was the "wrestling on the ground, teaching them life skills, building school projects, coaching hockey, never missing a guitar, piano or dance recital."
"You were the one they looked up to most, and thought the world of," Jordan said, speaking to Ryan directly at his memorial service.
Brandon Niwa was married, and while he and his wife Ashly had no kids of their own, children were always drawn to him.

"My little guy talks a lot about Brandon," said his sister, Lindsay Niwa.
"It's funny, because he was such a big kid. He was just a kid. He could never, ever be serious. Ever. And [my son] will always say, 'Even though he teased me all the time, I really, really miss him, because he always played video games with me and Pokemon.' A lot of kids will tell you that they thought he was the funnest adult they ever met because he just related to them."

Personally, she remembers Brandon as a good brother. She felt protective of him, often because he seemed to get himself into "sticky situations" with some of the things he would say, but then he'd manage to charm his way out of them.
"He could say things that would make your jaw drop," she said, "and then people would belly laugh — except if you were his sister."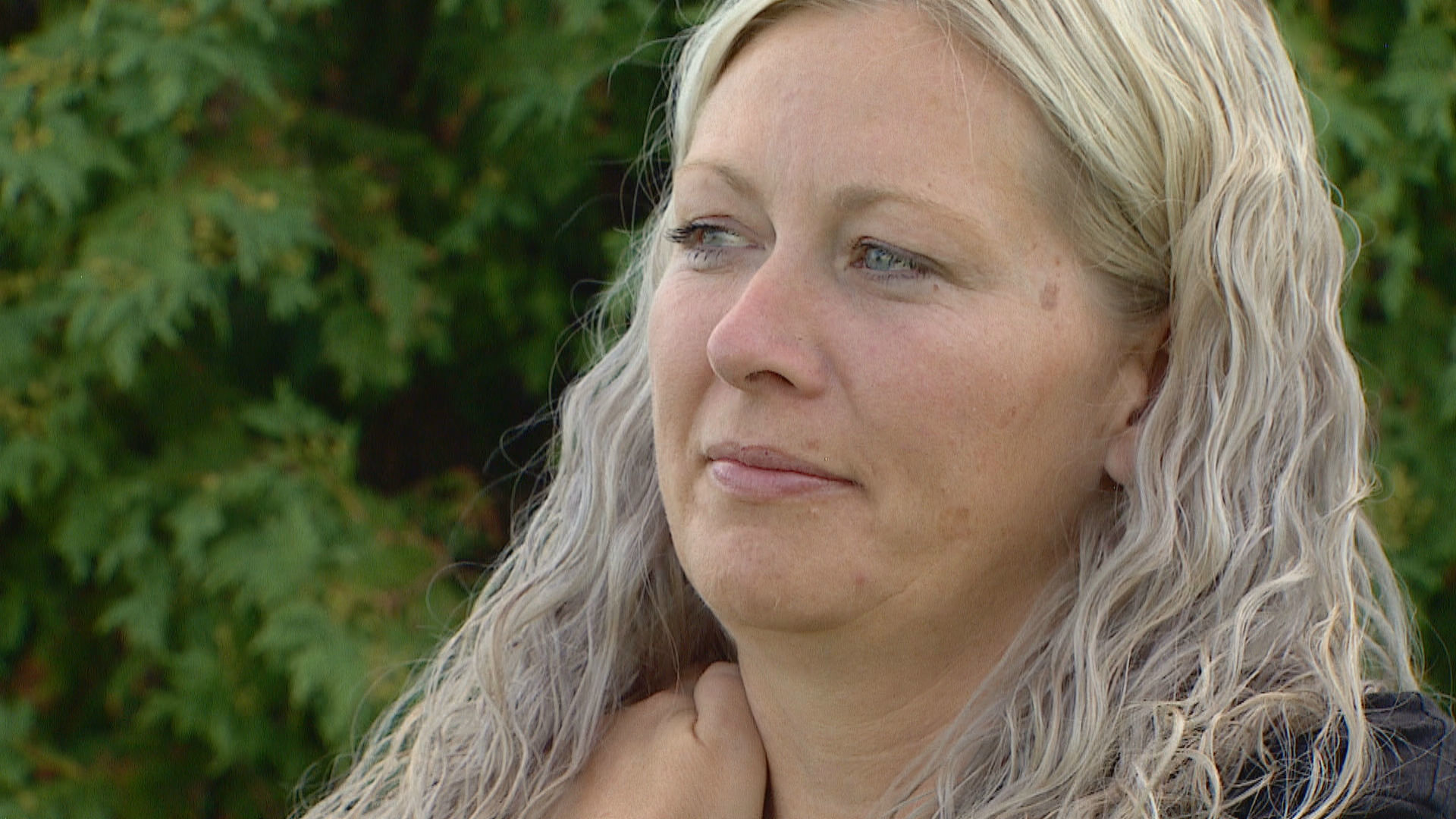 And then there were the cranes. The family business.

"He was a hard worker," Lindsay said. "He was really good at what he did. And he was really proud of what he did."

She still cries every day. But she finds moments of strength, of purpose, in her efforts to shine a light on the dark places that Brandon and so many of his friends found themselves in. So, too, does Jordan. Both women see advocacy as a way forward for themselves, for their families, for their city and beyond. What happened in Medicine Hat could just as easily have happened anywhere.
Every person who dies by suicide is an individual, with unique situations and motivations and thoughts and feelings. But there are commonalities, too, in their stories. There are things to learn about health and disease and injury and the enigmatic workings of the human brain.
It's Brandon's and Ryan's stories that have featured most prominently here, because of their families' willingness to be open about what has happened to them. They also recognize that not everyone is willing to bare their pain so publicly. And they want people to know that right now, in Medicine Hat, there are other families, friends and members of a broader community who have chosen to bear their own grief more privately, while feeling that grief no less acutely.
They also hope that, by sharing their stories, it will help others, particularly other men, realize that they need not struggle in silence, that reaching out for help is more than OK, and that they are not alone.
"It doesn't just happen to people that have been through a lot of hardships or traumatic experiences in their life," Jordan said.

"It can happen to anybody."
If you are thinking of suicide or know someone who is, help is available nationwide by calling toll-free 1-833-456-4566, texting 45645 or chatting online with Crisis Services Canada.
If you feel your mental health or the mental health of a loved one is at risk of an immediate crisis, call 911.