The first thing Karen Holden asks a visitor to her home is whether they'd like some tea. The habit is charming and distinctly rural, though neither Holden nor her husband, Mel Bolen, hail from this tiny farm near Humboldt, Sask.
She leads you through a massive art studio. Clay covers almost every surface, except for the painting corner, where brushes are jammed into a dozen mason jars.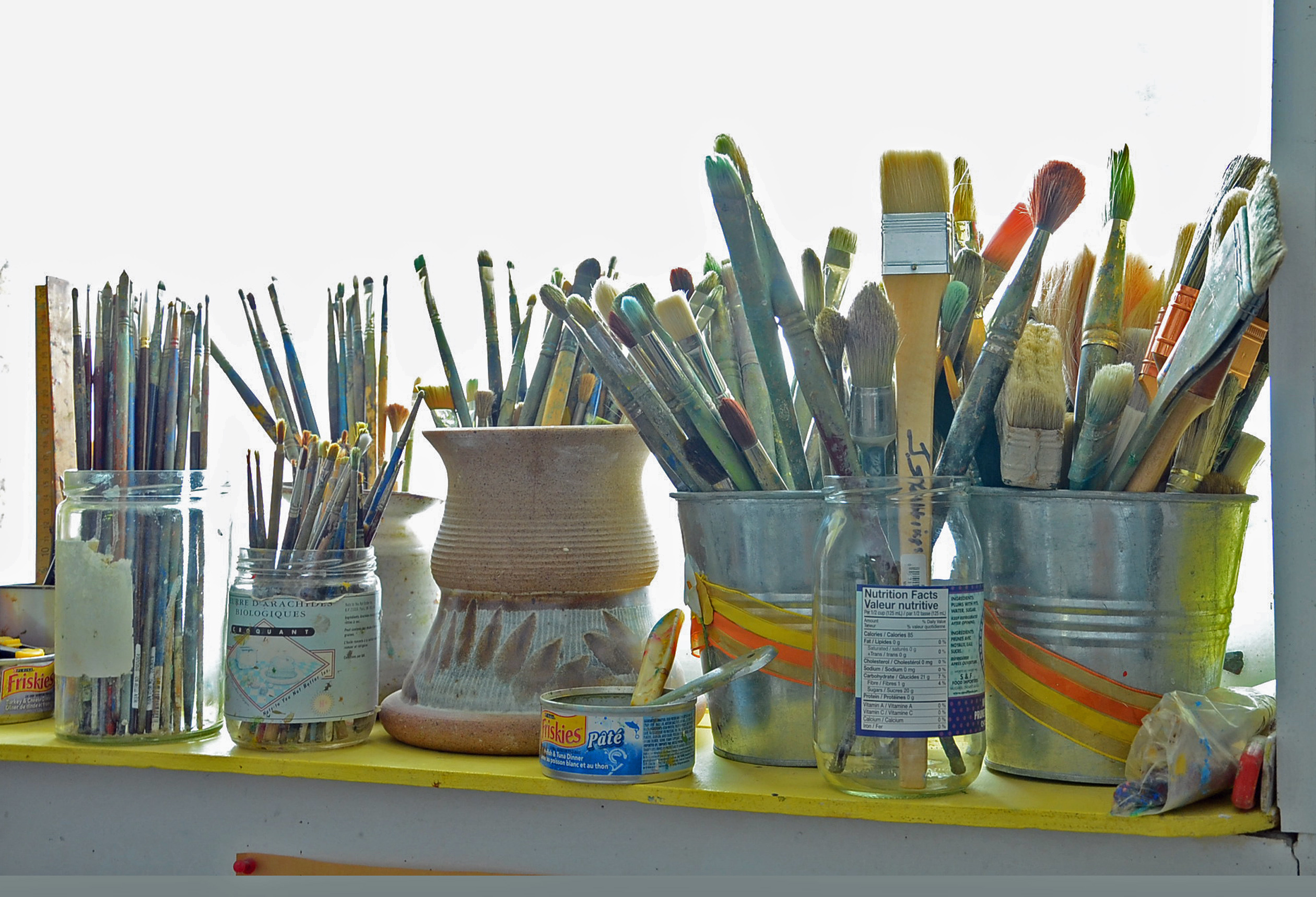 Holden takes three flights of stairs easily as they come, and saunters through a warmly-lit upper level, tastefully decorated with pottery, paintings, stained glass and photographs.
Shoots of sunlight illuminate the space, offset by the glow of a fireplace. If this is the cave, the artwork is the hieroglyphs.
Holden smiles walking into the bright kitchen, opens a cupboard without looking and removes a cup, all the while holding easy conversation.
She reaches for the tap of the red laboratory sink, not out of place in the colourful kitchen. In the corner sits a high table with four chairs. Holden and Bolen only need two. Bolen's son is grown and has moved away.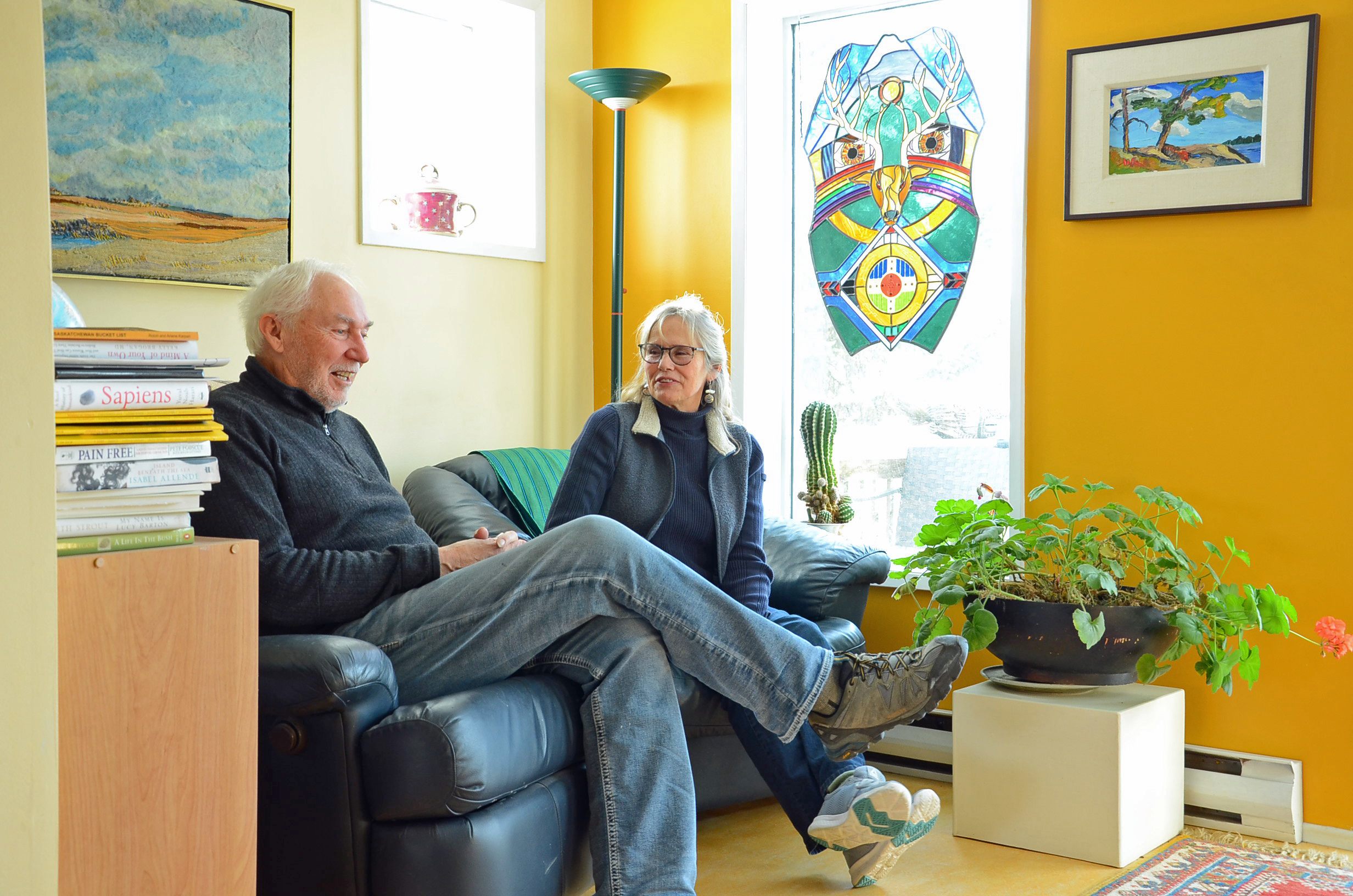 The couple hasn't always been so comfortable here.
The kitchen sink is the only one in their home that Bolen hasn't made. He repurposed it from a science lab at the University of Regina, where he worked before moving to the area about 100 kilometres east of Saskatoon.
The rest are works of art. Bolen is a well-known ceramic artist.
He's not as well-known for his carpentry, but he, Holden and a handful of friends created this home, one sink, window and coat of paint at a time.
Bolen and Holden live in a church built in 1926. They've transformed it, nail by nail, board by board, into their home, their office, their studio and their store. They call it the Northstar Art Gallery.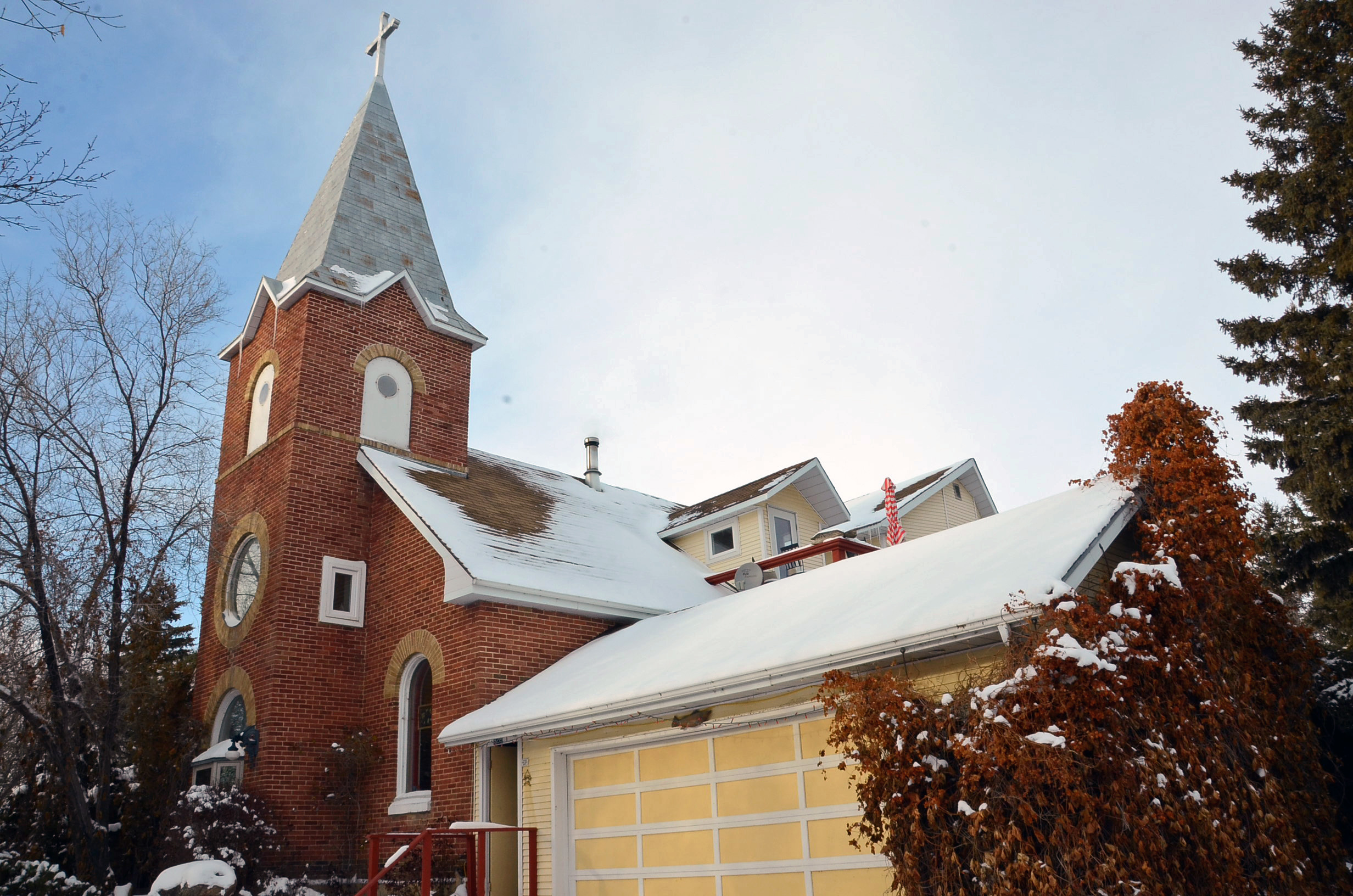 Peruse "for sale" ads online and narrow the search to rural communities. Chances are you'll find several listings for decommissioned churches in Saskatchewan ($420,000 in Lumsden; $50,000 in Rockhaven). Most communities have seen their places of worship empty out, as parishioners — and their donations — decrease.
Enter a new generation of homesteaders: creatives from the city looking to ditch the rat race for wide open spaces.
The families drawn to these sacred spaces are diverse. Some are artists looking for a cost-effective way to make art and display it in one place. Some are property developers ready to revamp, flip and sell the buildings, sometimes for millions.
Churches without worship are often dark and abandoned but for the memory of ceremony and song. Families and art bring them back to life.
In 1974, university professor Mel Bolen was already an accomplished pottery artist. But he wanted out.

He checked the classifieds and advertised his desire for a new setting in newspapers across Saskatchewan. He was looking for an acreage, somewhere he could live and create.
Responses came in over the next month, letters from all corners of the province. He packed up his beat-up van, put on his floral-printed overalls, and left to visit the respondents.
Eventually he met Father Matthew, a priest living near Humboldt. He had a large, somewhat derelict decommissioned church outside of town he thought Bolen might like.
He was right.
The priest said he'd speak to the parishioners about a possible sale.
Bolen continued to canvas the province, and eventually drifted back to Regina to make a decision. A letter from Father Matthew was waiting for him.
Bolen ripped the envelope open, and his eyes found a number at the bottom of the page: $500.
Reasonable. He borrowed some money from his parents and bought the church.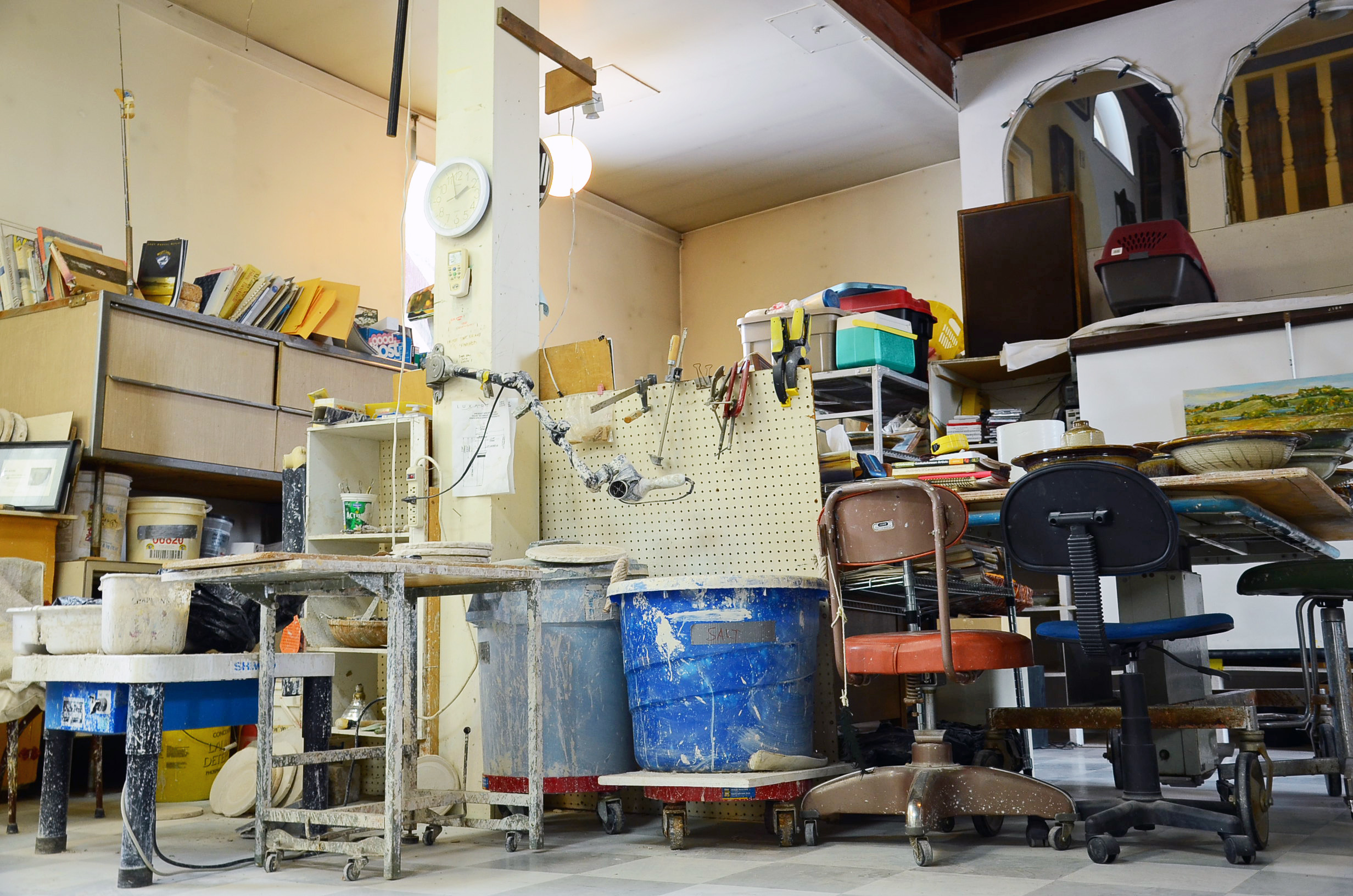 He would spend the next year and a half — whenever he wasn't teaching — trekking to Humboldt to repair the church. It would become a years-long process.
By the spring of 1976, Bolen had convinced his roommates (three French ceramic artists) to move to the church with him. They formed a small collective of would-be carpenters and transformed the windowless, pigeon-infested relic. It was the winter of 1977 before they were able to install any glass.
Bolen can laugh about it now. So can his wife.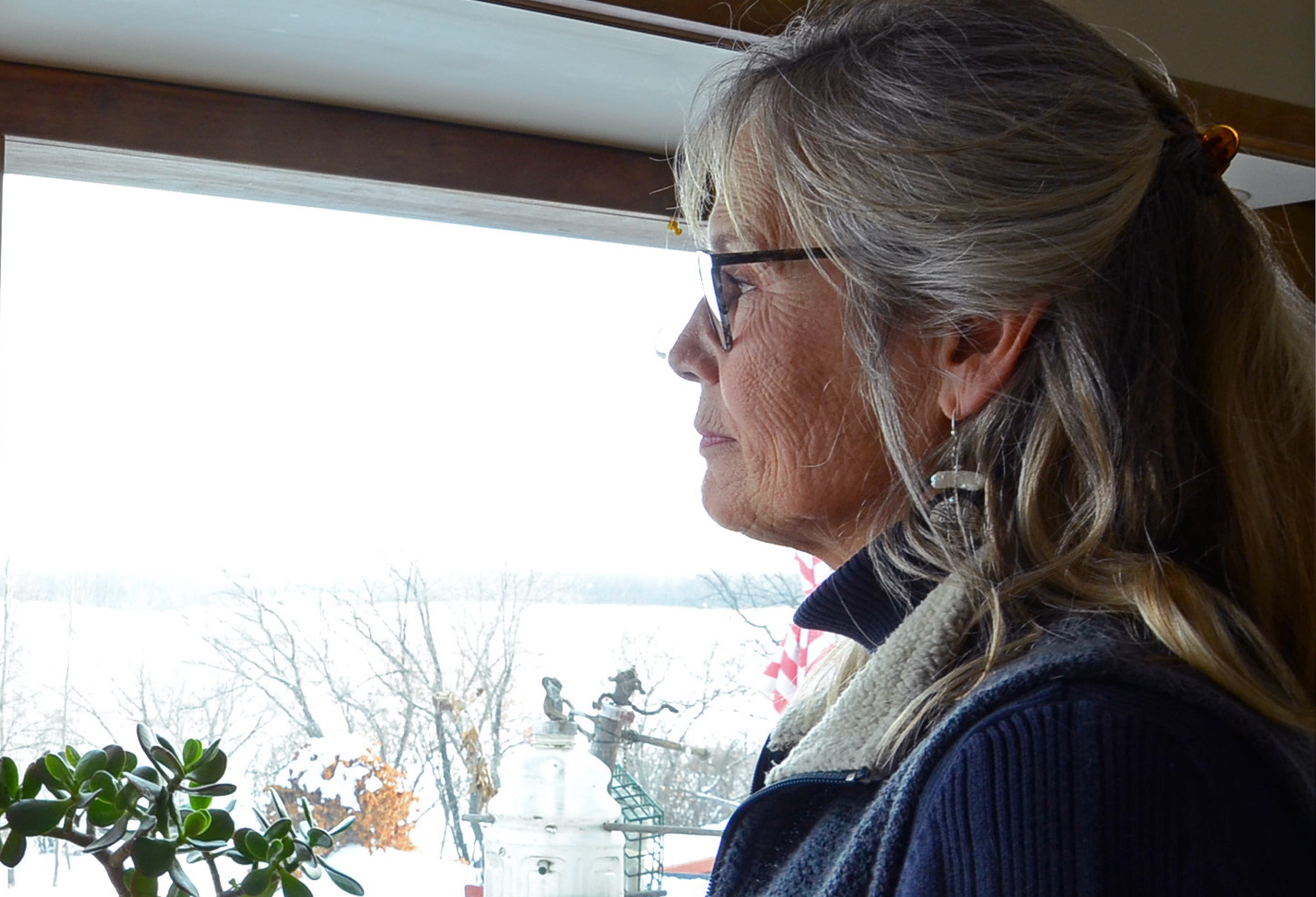 Holden grew up in the shadow of the Manitoba escarpment near Riding Mountain National Park. As an adult, she made her way to Regina, where she met Bolen. A few years later, she joined him at the church near Humboldt.

"I found it intriguing and interesting. I liked it," she said.
She wasn't an artist or a carpenter, but she became both, in time.
She recalls the late 1970s as "pioneering." There was no running water — not for years. Bolen, Holden and the other artists drove to a nearby well every time they needed to refill. The water was full of iron, but they drank it for three years.
By 1980, the other artists left to raise families and pursue other projects. That's when the work began in earnest. The couple gutted the home, installed flooring and planted trees around the property.
"That's when it felt like home," said Holden.
The church became a refuge for the couple, especially when they were in need of inspiration. Bolen would take walks around the property or cycle on the grid road.
Holden became a talented artist in her own right. She painted portraits for years, then tired of them and turned her attention to scenic landscapes.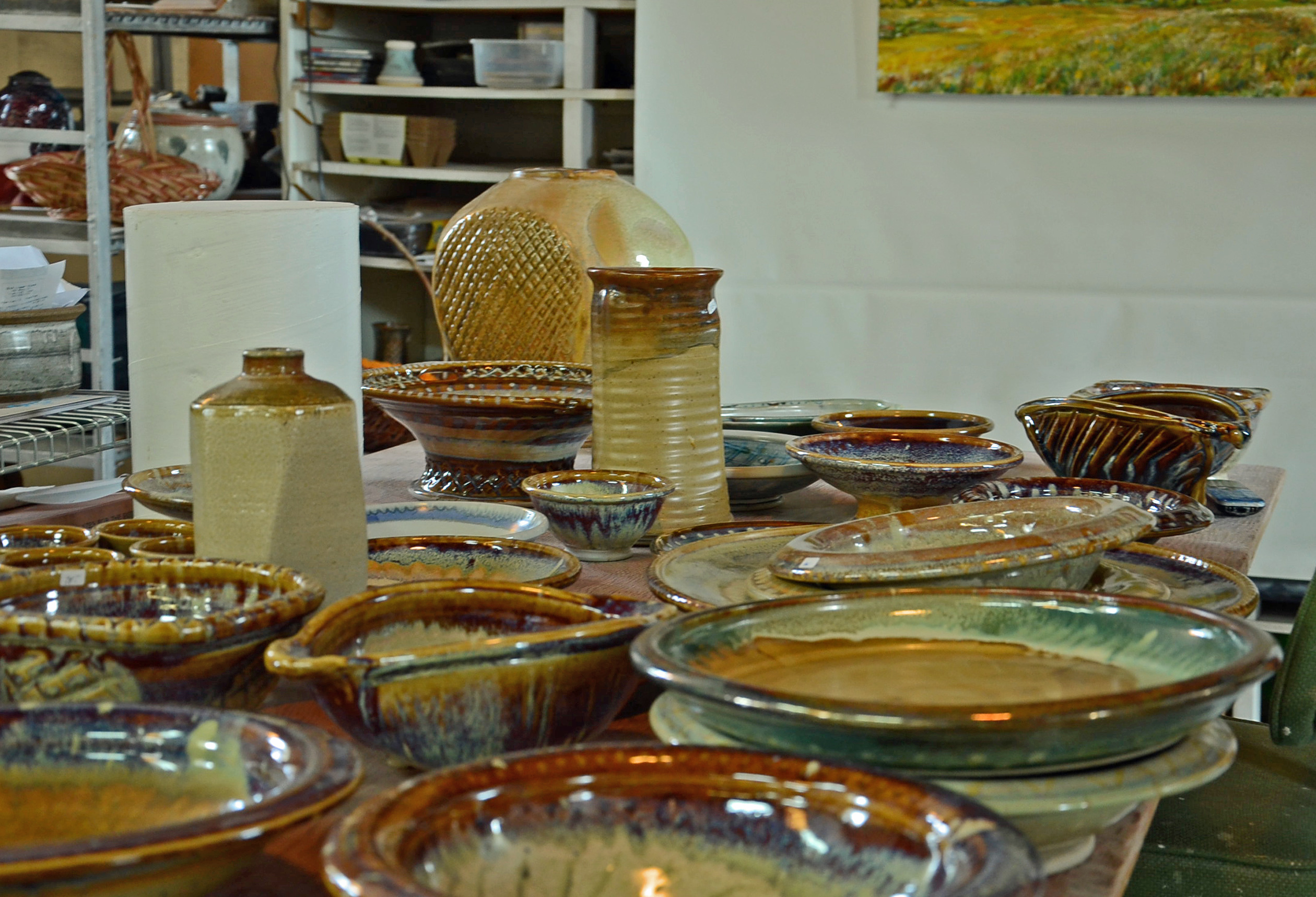 When the church started to take shape into the home Holden and Bolen had dreamed of, they began to invite people to enjoy it with them.
"We had fun just filling it with friends," said Holden.
Her niece was married at the church. Bolen's parents are both buried in a nearby graveyard. Holden and Bolen will join them when the time comes.
The celebrations are more tame now, save for the annual Mother's Day extravaganza at the Northstar Art Gallery. Most of the couple's customers at the gallery are local, and their work is inspired by the local landscape. They show their work, book live music and put on demonstrations at the kiln. The couple also hosts a fundraiser barbecue for local charity over that weekend.
The springtime party comes from a long tradition of gatherings. Some were spectacular.
Once, in the early years, Northstar Art Gallery was hosting a New Year's Eve party. There was a live band and dozens of friends ready to revel once the clock struck midnight. Seconds before the new year, a man riding a horse burst through the doors of the church. He shot corks from the bottles in his hands into the studio.
"I think that's it. It's just been a good life." — Mel Bolen
One recent party, though, signalled an end to this era. For last year's Mother's Day celebration, Bolen was having a hard time completing the last of the renovations. It was a small job — easy compared to all that had come before it.
He'd put off hammering in the "for sale" sign for weeks, but it had to be done in time for the party.

"I felt like I was cheating on the place. I just felt terrible about it," he said, sitting in the kitchen over a year after the decision.
"We know we have to do it sometime."
"But," said Holden, "it's been physically very hard work."
She has more "aches and pains" than before, and so does Bolen.
Holden and Bolen would like to sell to a young, artistic and idealistic couple — like they were — so the church can continue to be an inspirational refuge for creatives. Bolen would even consider taking on an apprentice and selling the church to them.
"I think that's it," Holden said. "It's just been a good life."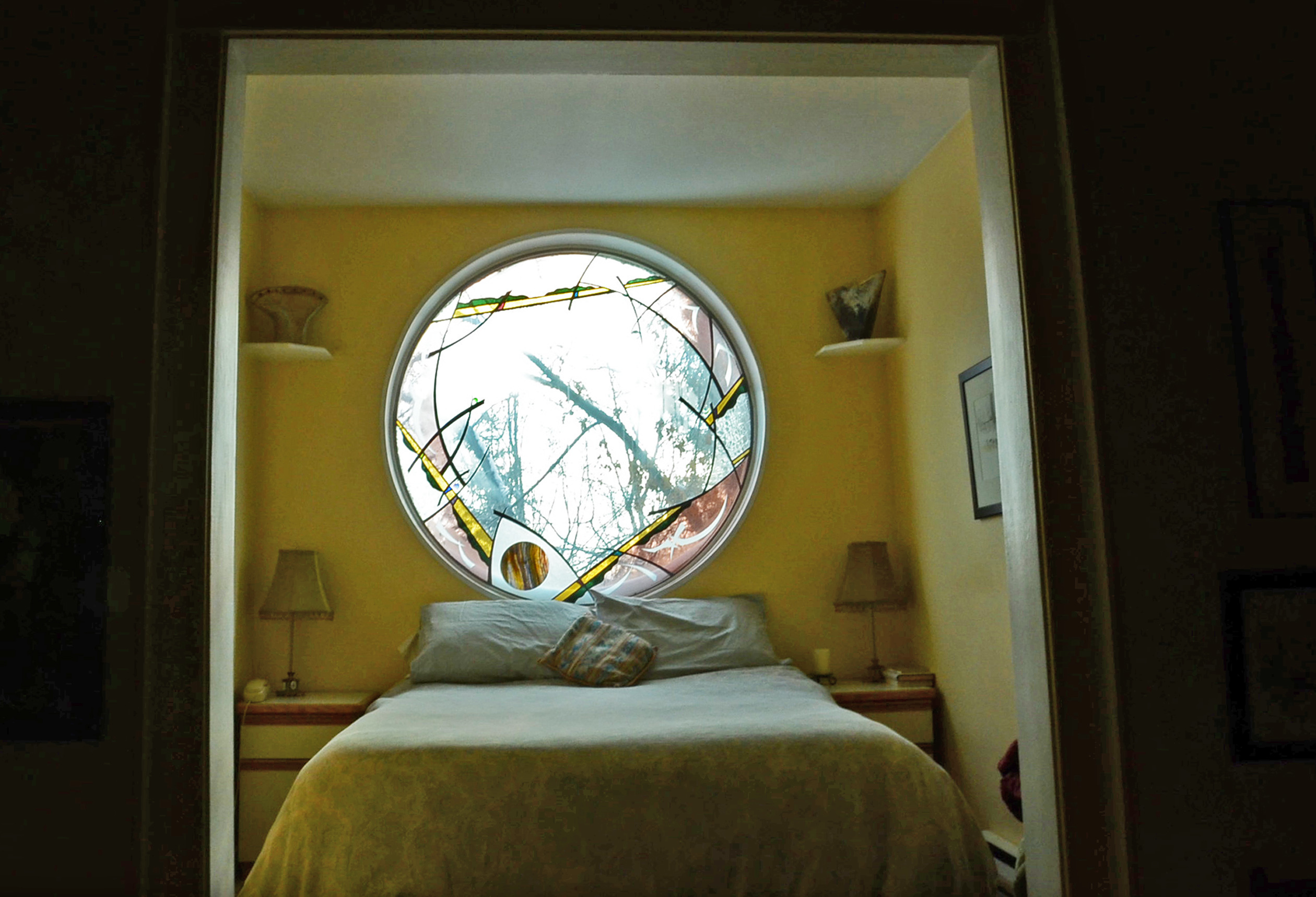 It's a life the Catholic Church encourages. In November, Pope Francis held a conference at the Vatican to discuss what to do with decommissioned Roman Catholic churches around the world. He told the crowd the world needs more beautiful spaces, and encouraged their use as residences and art galleries.
Before a church can be sold it must be decommissioned as a place of worship.
"There's a final celebration in the church itself with the bishop present where the community has a time to really grieve the passing of this particular form of community they've been used to for, sometimes, decades," said Deacon Eric Gurash of the Archdiocese of Regina.
Relics of saints, the blessed sacrament, and the tabernacle are removed from the building after mass, signalling an end to the spiritual purpose of the church.
"There's something in the human heart that really appreciates that transcendent experience of beauty." — Deacon Eric Gurash
Gurash said decommissionings are a growing trend. There is a decline in parishioners for rural churches, as rural communities themselves are shrinking. The church is urbanizing.
"That's how the church has responded over the centuries: we tend to be where the people are," said Gurash.
The church is generally on board with artists moving in and using the formerly sacred spaces.
"There's something in the human heart that really appreciates that transcendent experience of beauty. It pulls us out of ourselves," said Gurash.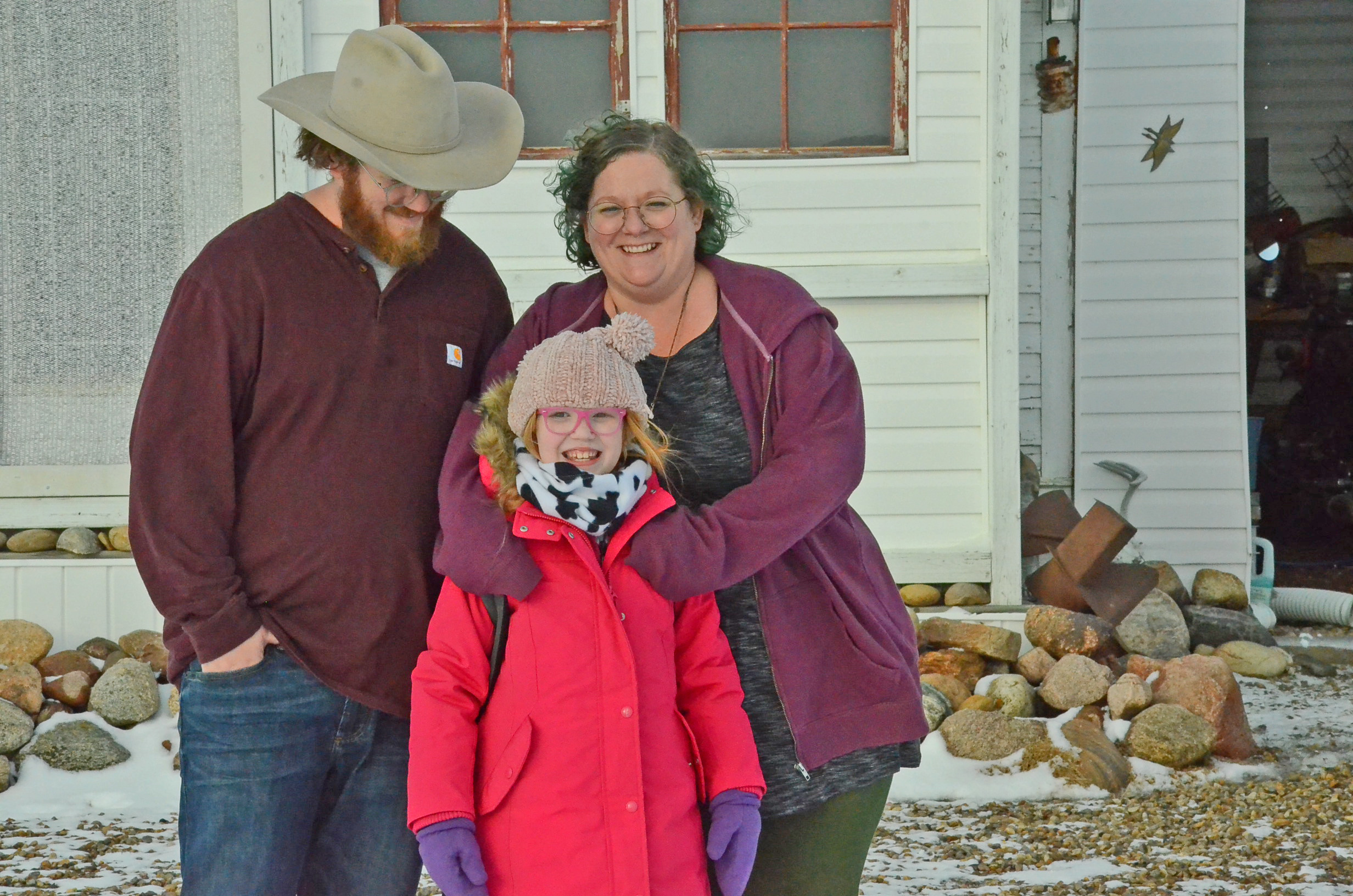 Last year, a young couple in Saskatoon was looking to change their lifestyle. Brad and Colleen Proudlove were tiring of the big old house her mother left behind after her death. It was expensive, and oppressive to their laid-back lifestyle with their young daughter, Neko. There were so many rooms and doors and walls that the family found themselves spending time in separated every night, rather than together.
The Proudloves perused online ads for churches and schoolhouses in Saskatchewan and beyond. They saw the Northstar Art Gallery was for sale, but it was much too grand for their tastes.
They eventually found the perfect spot near Rosefield, Sask., just a few kilometres from the Saskatchewan-Montana border. They moved there right before their daughter started Grade 3, in August 2017.
The drive from Val Marie, Sask., the nearest village, to Rosefield is uneventful. There are few markings on the road to tell you how far into the middle of nowhere you've driven. You could drive without seeing another vehicle for an hour on slow days, and most days here are slow.
The nearest neighbours aren't within sight.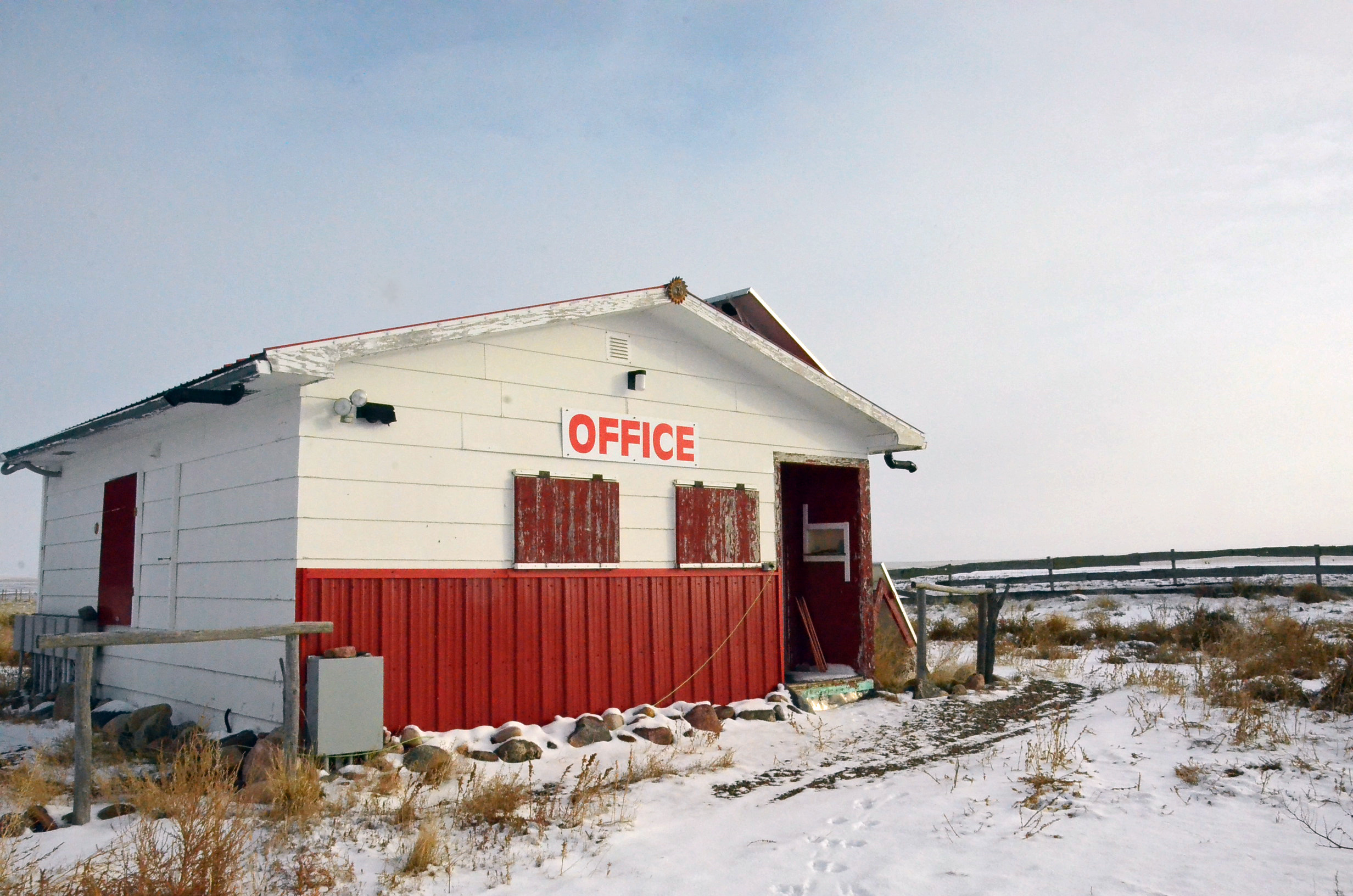 Pulling into the church yard, a farm scene materializes, minus the requisite puff of smoke from the chimney. The Proudloves heat their little church using hot water. There are no trees for miles; wood heating isn't an option here.

The Proudloves' church has running water, heating, plumbing and most necessities they need, but it's rudimentary. Brad has spent much of the past year finishing repairs. They put in a new septic system after a horrific backup last winter. They bought a truck big enough to haul loads to and from town.
There are windmills in the yard and solar panels around the property, but they're old and only save the couple a bit of money. They're able to connect to the grid and disconnect, depending on how much energy the installations allow.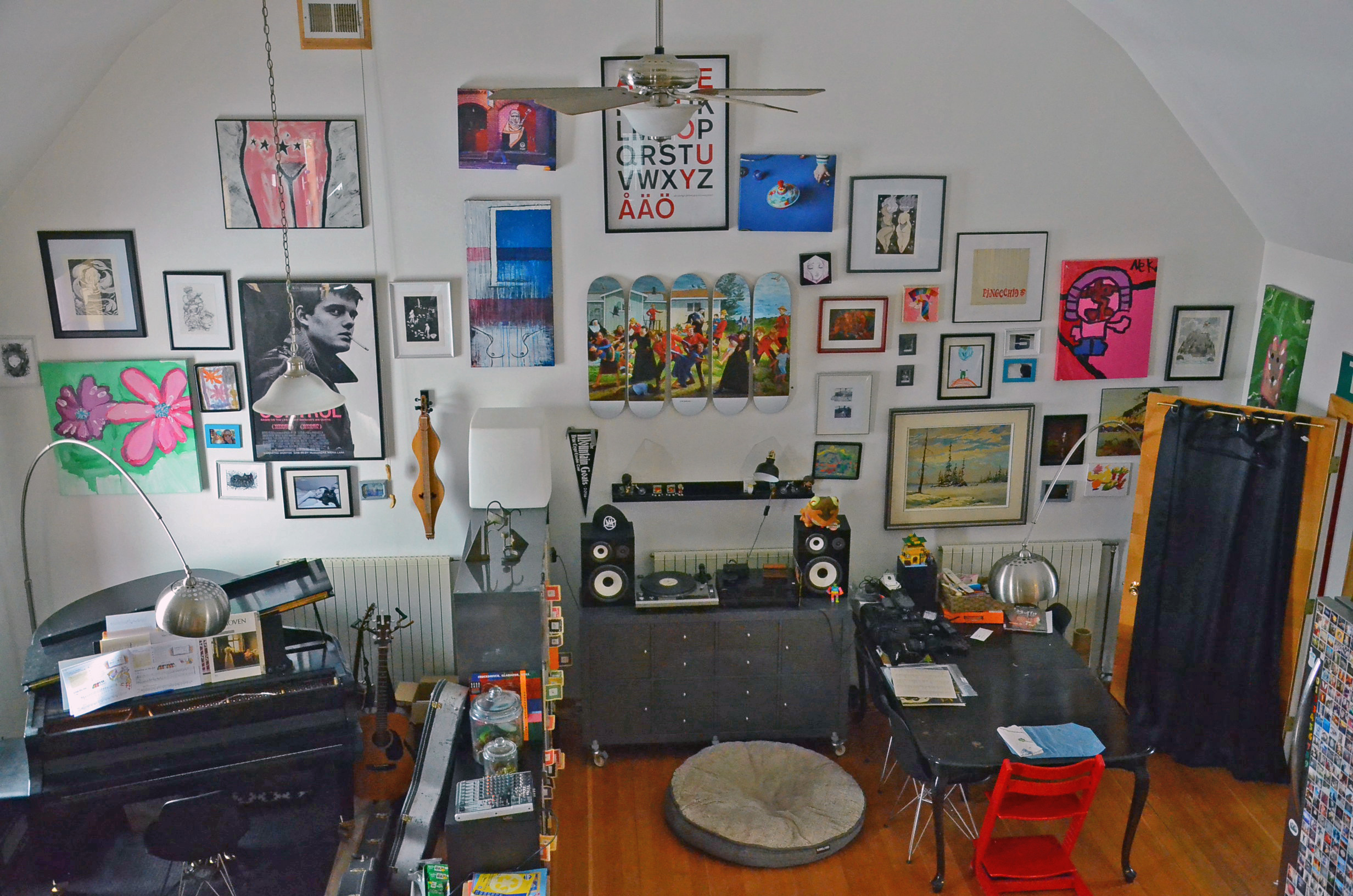 The church is essentially one big room with a staircase in the middle, heading up to a loft. There are no more doors or walls keeping the family apart.

It's unpretentious, from the cluttered but functional covered porch, to the structure's main wall, behind where the altar used to be. It's more gallery than wall now, covered in paintings by the couple's friends, odds and ends acquired over years of marriage and adventure, and a few special works, created by nine-year-old Neko.
"He was hanging off a ladder," said Colleen of Brad's first attempt to fill the wall with art.
"Our next purchase is some scaffolding," she said, laughing.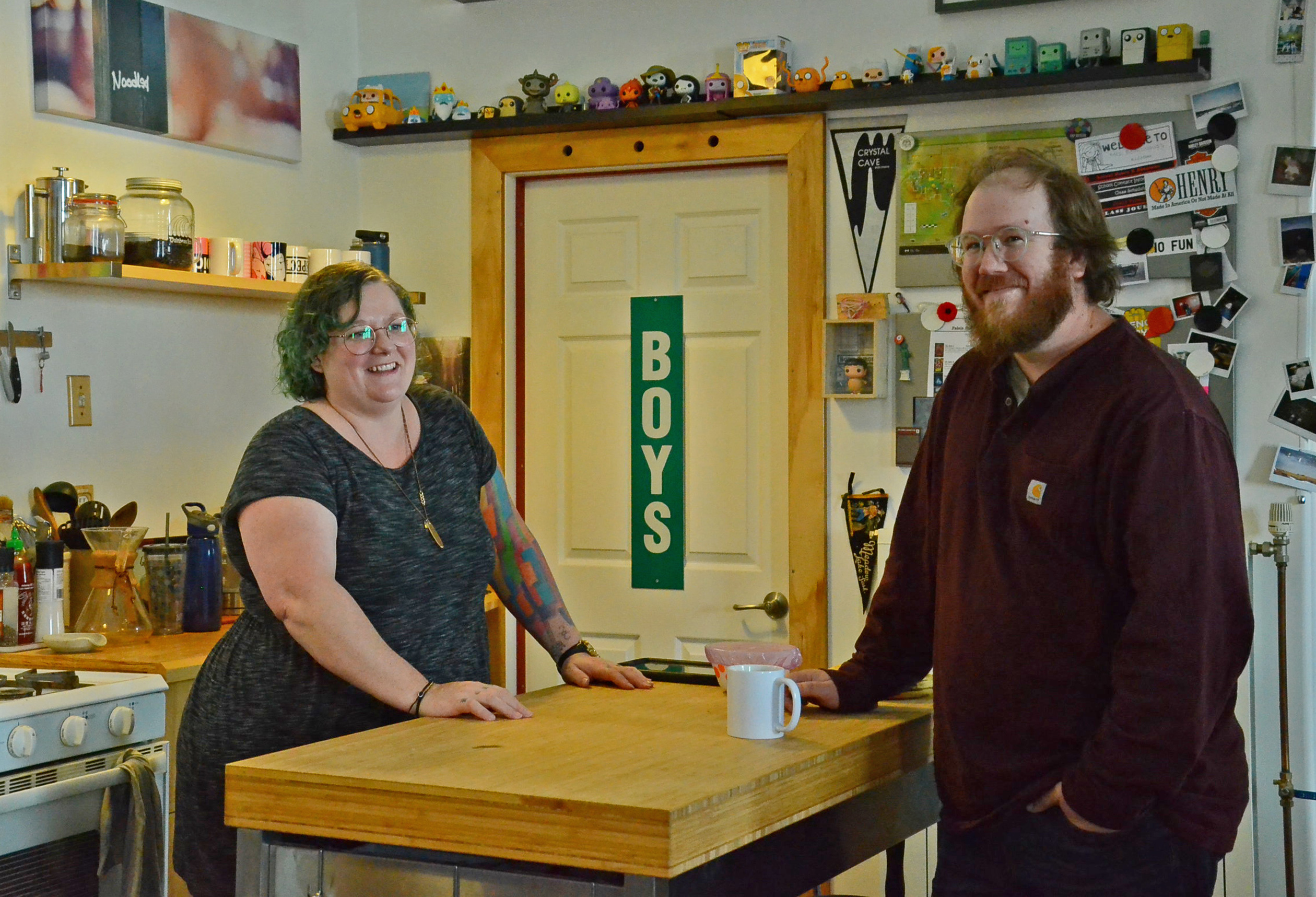 Colleen does a lot of the upkeep around the church property with Brad, but spends much of her time in the computer corner. She was able to transition from working full-time for a tech company to working part-time remotely. With costs reduced because of their rural property, it works.
Brad is an artist, not that he describes himself that way. The freelance videographer and photographer also produces music. His photographs range from landscapes to striking portraits of his daughter to imaginative images of the church.
"We've got the Grasslands National Park literally right there. It's just gorgeous and I can shoot wildlife and stuff like that, and I can sell it," he said.
"It inspires you to be creative."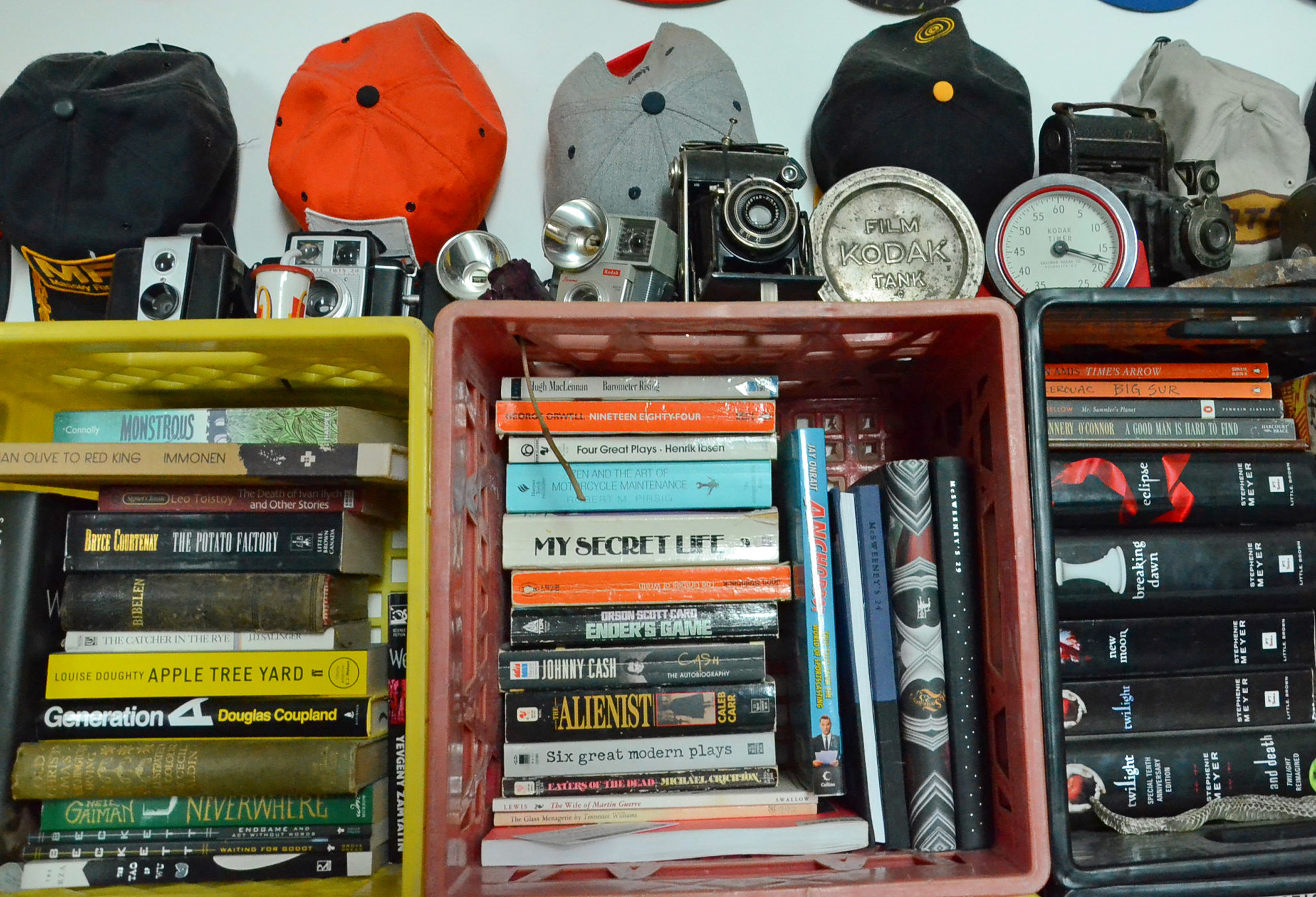 The Proudloves are self-described introverts, but one of the most surprising outcomes of their move has been finding community.

They started meeting people on their excursions to town, telling their story about the church. Then, people started sharing their own memories.
"We got to know a bit more about the history of the building and the area," said Brad.
The Proudloves' neighbours, for instance, got married 60 years ago in what is now their living room.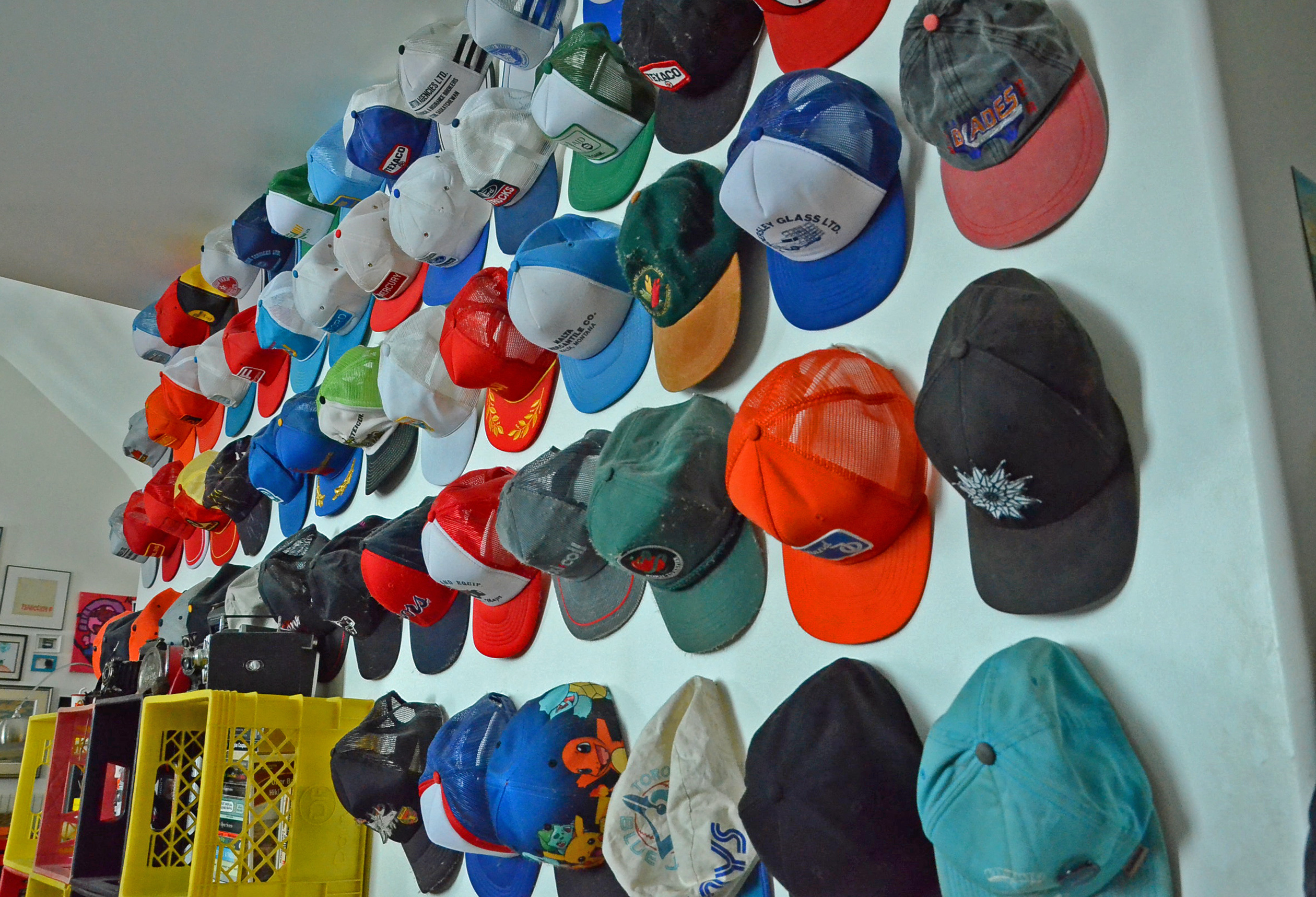 The couple doesn't have spiritual ties, despite Brad's upbringing in a religious school. They have their own way of worship. A record player stands where the altar used to be, alongside hundreds of vinyl treasures.

Colleen picks up one of the records, slips it out of the cover, and places it on the player. She makes sure to display the album cover on a ledge over the player, "like you're supposed to." She presses a button, drops the needle and waits.
Nothing happens.
Brad chimes in: "Alexa, turn on the speakers."
Music fills the one-room church.
Later that afternoon, a little girl runs down the drive. A school bus pulls out of the yard once the driver sees she's jumped into her mother's arms. Neko is happy here. There may not be any more weddings at the little church in Rosefield, but there is still lots of love.
Like Bolen and Holden's property in Humboldt, the church has afforded the Proudloves a lifestyle they were looking for. It's not easy, but living life on your own terms never is.