Soon after setting foot on a beach in Mexico, 32-year-old Laura Stairs suffered a medical emergency. She was declared brain dead before the day was over.
The loss was devastating for members of her Fredericton family, who were all with Laura that day in the Riviera Maya, where they'd gone to celebrate her younger sister's wedding.
Yet somehow, the family turned the loss into a life-saving gift, Laura's gift, to five people back home in Canada.
Laura's liver went to a 51-year-old woman, one kidney to a 56-year-old woman, another to a 59-year-old woman, her pancreas to a 59-year-old man.
Pam Gaines, then 61, of Halifax received Laura's heart.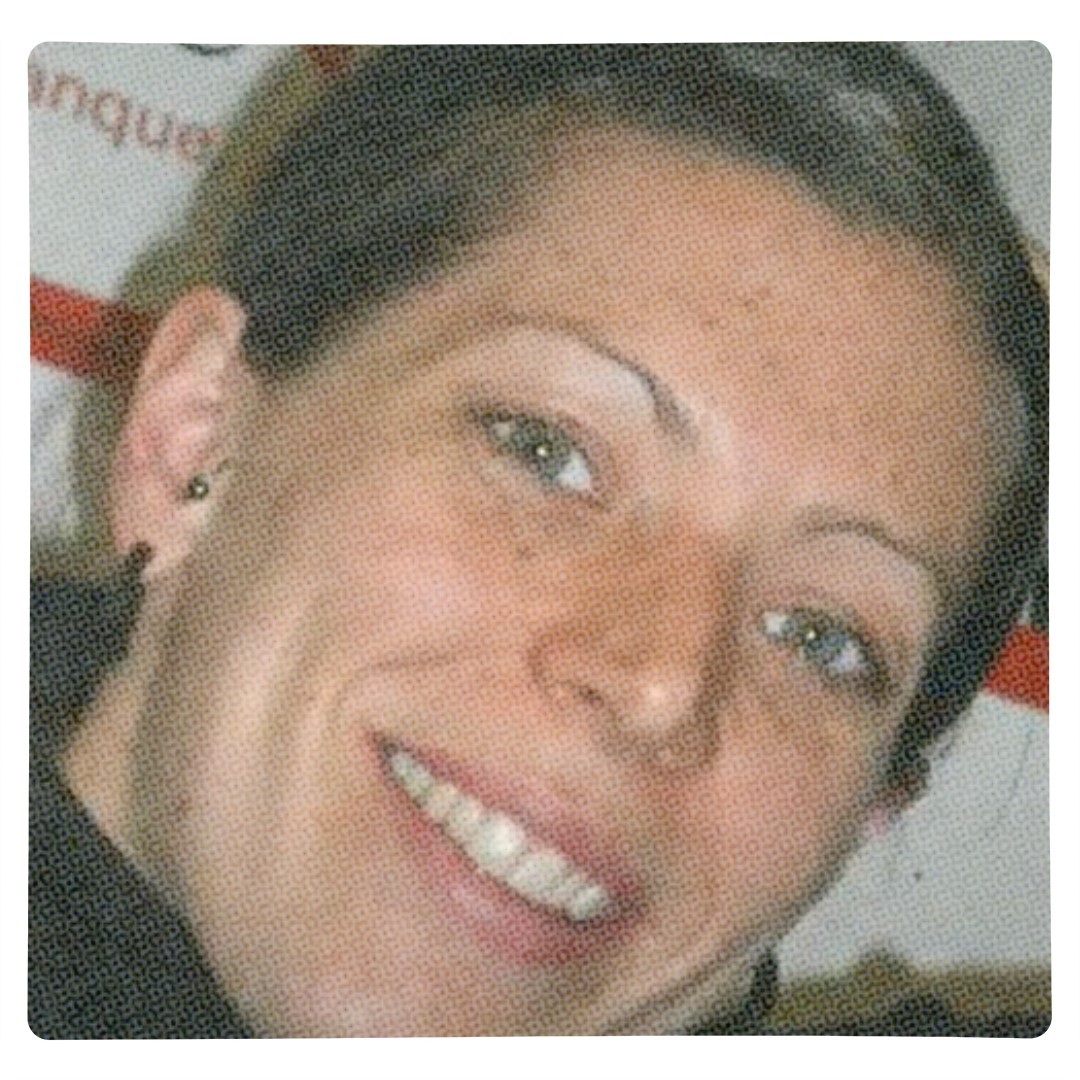 Laura's heart
Laura Stairs loved animals, being in nature and playing sports. She gave the best hugs.
"Her arms were always open," said her mom, Shawn Stilwell.
Laura's older sister, Abby, remembers Laura's spirit of adventure.
"Always up for something, always wanting to have fun," Abby said.
To Erin Stairs, Laura was a loving, big sister and friend.
"It didn't matter that I was the younger sister tagging along. She'd always include me."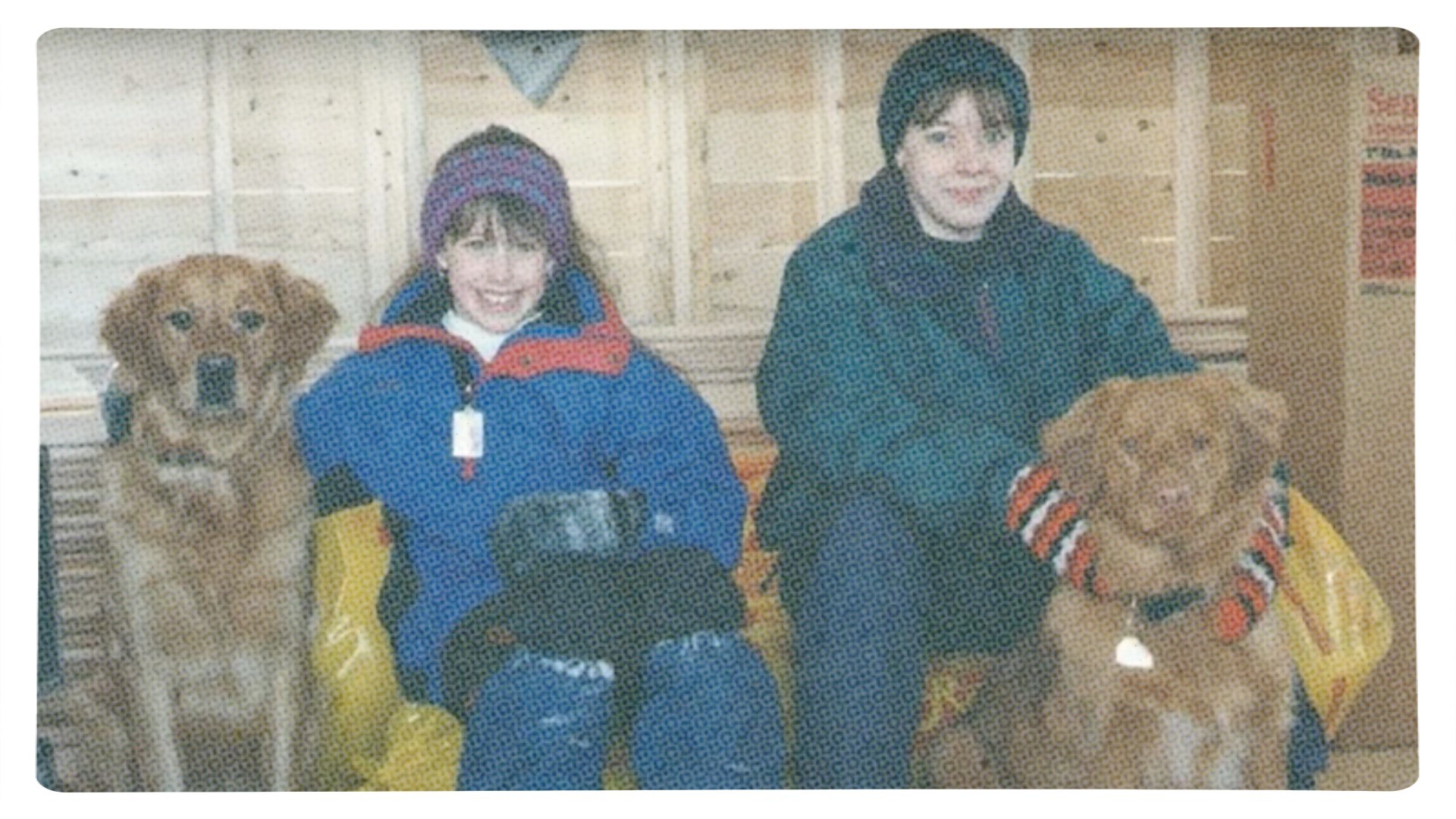 Pam's heart
Pam Gaines inherited the heart problems that ran in her family. Her father died of heart failure when she was three.
An active teenager with a passion for dance, Pam was 18 when doctors discovered she had a heart murmur.
"I just have a funny heart," said Pam, who grew up in the U.S.
When she was 23, her heart went into an irregular rhythm called atrial fibrillation, a condition she lived with for decades.
"Almost 40 years in atrial fibrillation," Pam said. "Very rare to be able to do that."
During that time, she married and had a son and ran her own business. She moved to different cities in the U.S. before settling in Nova Scotia in 1987.
Laura on the eve of Mexico trip
In the spring of 2016, Laura was living in Kitchener, Ont., working as an in-home palliative care nurse. She was looking forward to the day she and Abby would stand up for their sister Erin, who was marrying Daniel Fillmore at a destination wedding in Mexico.
Abby and Laura shared ideas for doing something funny during the speech at the reception.
"She was pretty excited about it because she loved to dance," Abby said. "And she could dance, where I couldn't."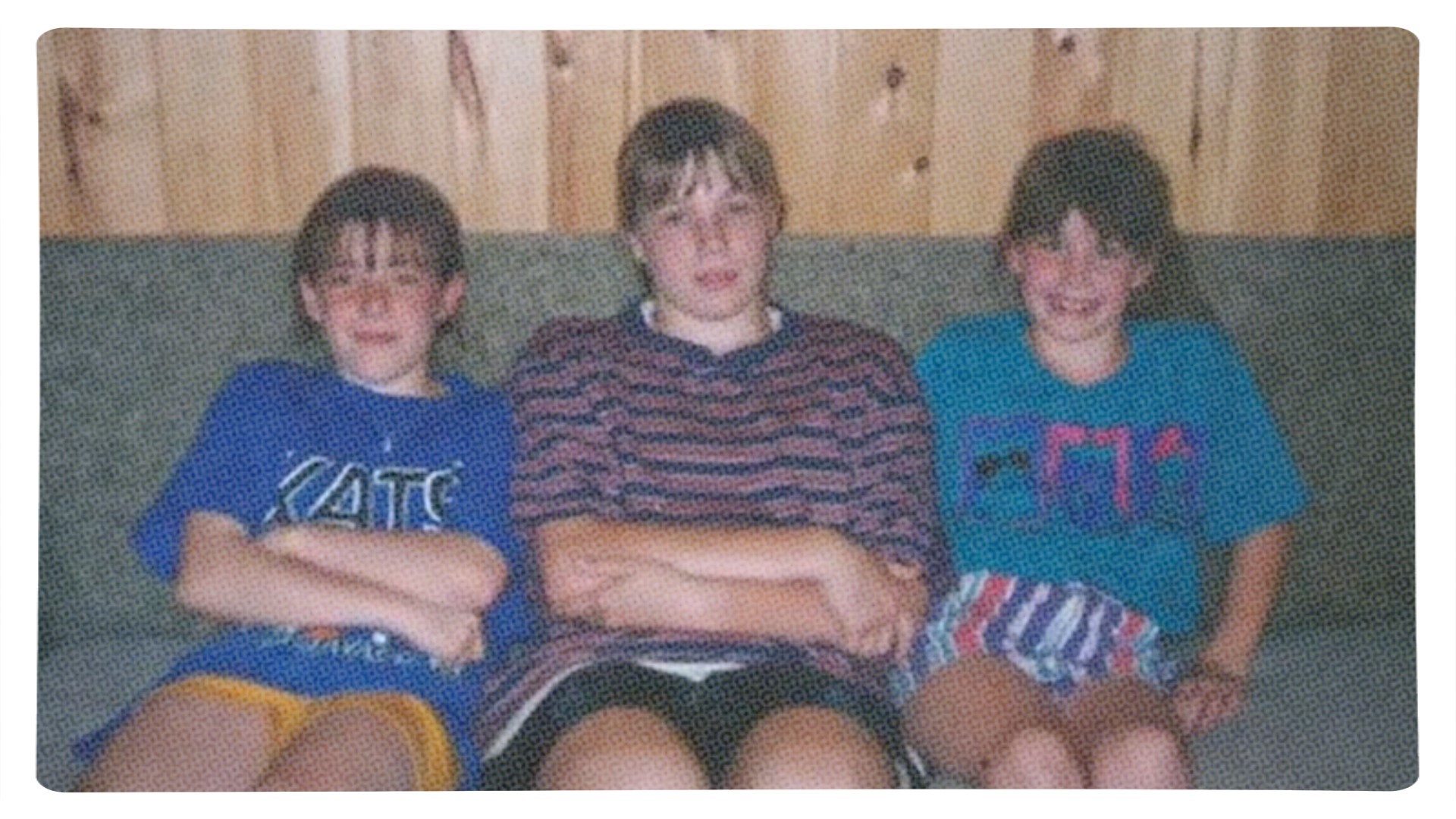 Pam on the transplant list
In Halifax, Pam's heart was failing, and she was dying.

Pam had survived breast cancer, and after years of living with atrial fibrillation, she had an enlarged heart and also had a problem with a heart valve.
In March 2016, Pam was put on the transplant list, at the bottom.
"I didn't have priority for anything until a heart came along that no one else could take," Pam said.
Laura's last hugs
On April 19, 2016, friends and family flew to Mexico for Erin and Daniel's wedding. Some guests came from Fredericton, the others, including Laura, from Toronto.
A resort employee was at the airport holding a sign to welcome the wedding party.
Erin's favourite memory is of Laura buying beer off a cart before getting on the bus to the resort.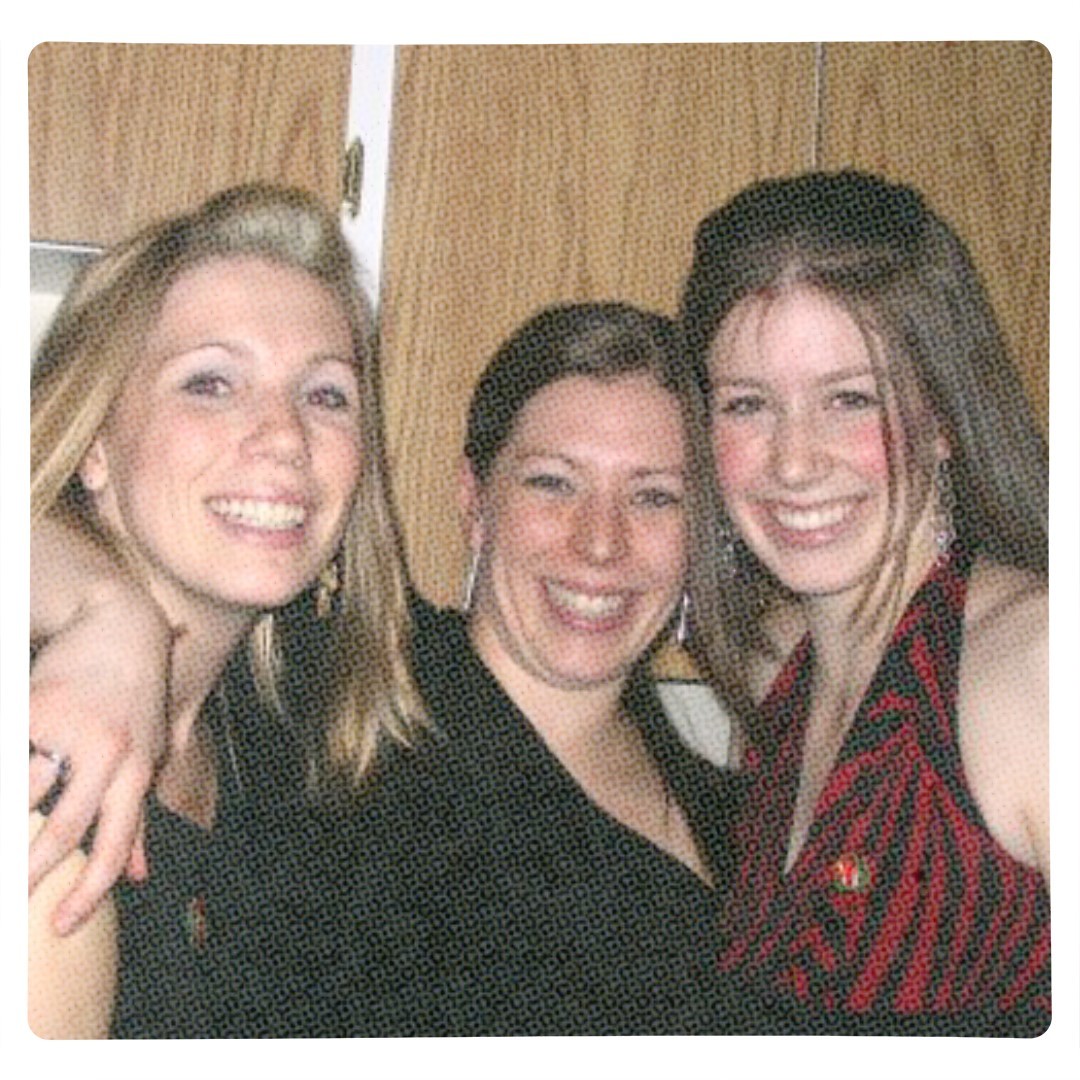 "'Who wants a beer?'" Erin remembers her saying. "And [she] started handing them out. So that got it pretty exciting, and then [we] had music going, and yes, the atmosphere was a lot of fun."
As the wedding guests boarded the bus, Laura gave Erin one of her famous hugs.
"She was a lot shorter than me," Erin said. "And it pushed the sunglasses into my nose where her shoulders hit, and I could feel it there for so long, just how tight she hugged me, and my glasses shoving into my face."
At the hotel, Laura and her mother had a quick bite to eat and headed to the beach. Laura stopped to talk to some family members, then joined her mother and aunt farther down the shore.
"It's almost like she knew she was leaving, and she wrapped her arms around my neck and kissed me right on the lips and gave me the biggest hug."
But she wasn't feeling well and complained about her hands and feet. She felt light-headed.
"I said, 'Well, do you want me to go get you something? Maybe you didn't eat enough,'" Shawn said. "And someone else went to the food place, and she sat on the beach chair with me."
Soon Laura vomited and started having trouble talking.
"And then I got nervous and then I thought, you know, there's something, there's something wrong," Shawn said. A nurse practitioner from the U.S. stopped to help.
Shawn described the last interaction she had with her daughter.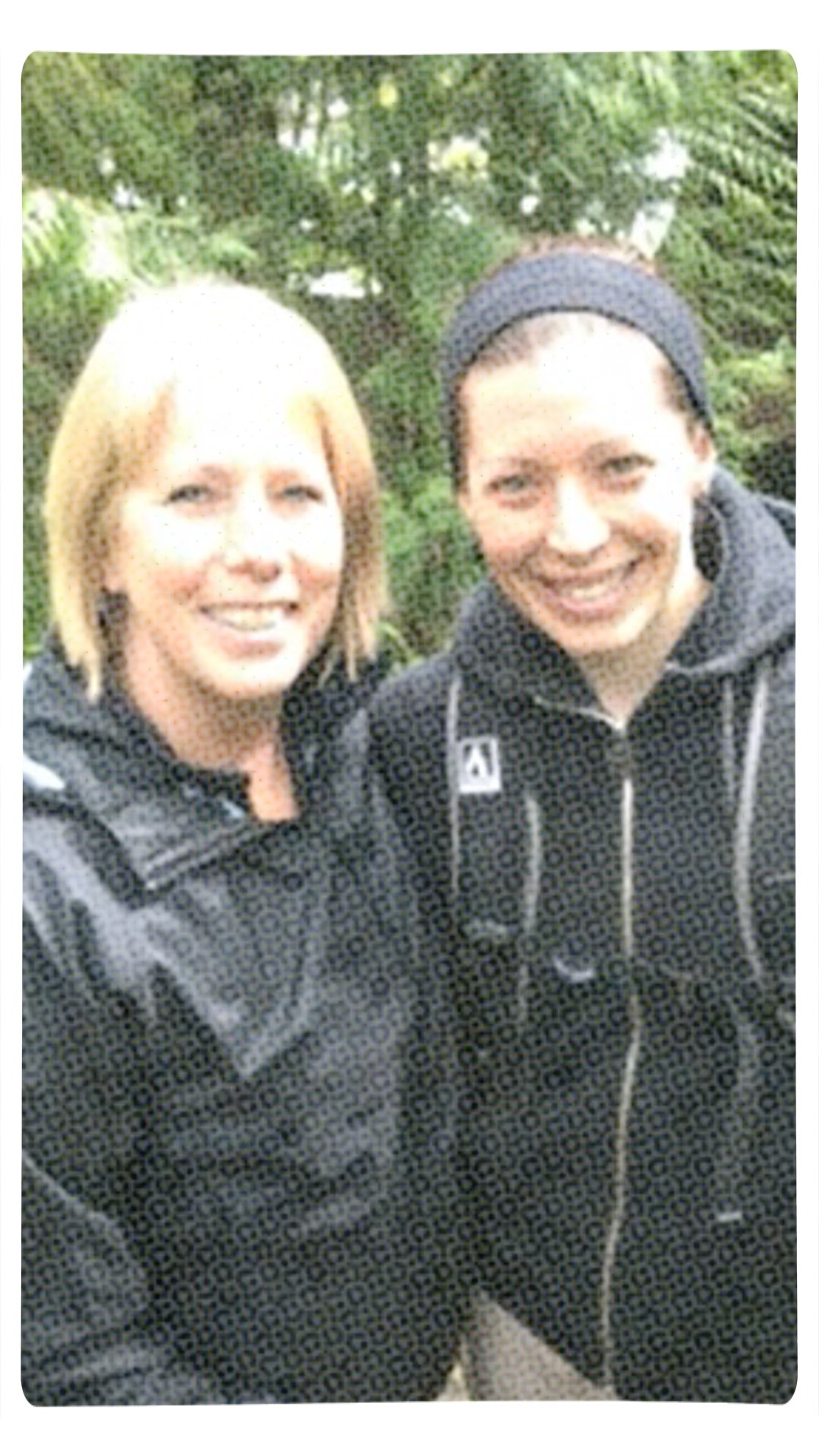 "It's almost like she knew she was leaving, and she wrapped her arms around my neck and kissed me right on the lips and gave me the biggest hug."
Abby and Erin were on a hotel balcony when they noticed someone running with a wheelchair carrying Laura. When Abby, also a nurse, reached Laura, she knew things were serious.
"She just looked at me and goes, 'Abb … it's serious,' and I just looked at her, and I said, 'Do you have health coverage?' And she shook her head yes. She just said, 'I need help.'
"I couldn't help her."
Laura had a seizure in the hotel elevator, and by the time they got her back to her room, she was unresponsive. Her aunt Theresa, also a nurse, began giving her CPR.
Keeping Laura's heart beating
What followed was a frantic race against time.
Guests from the resort jumped in to help as interpreters and with any medical training they had. Laura was taken away on a gurney while an emergency medical technician continued CPR all the way to a hospital.
The family followed in taxis. When Laura's condition was stabilized, she was taken to a bigger hospital in Cancun.
At the second hospital, Laura's parents, Shawn and Ross, were told Laura was brain dead.
"We just all, we broke down, all of us," said Erin. Then they just hugged each other. Unbelievably, Laura, a healthy young woman, was gone.
Her family wanted to get Laura out of Mexico. Because she had insurance, they could fly her to a hospital in Fort Lauderdale, Fla., where a neurological team confirmed her condition. An aneurism was suspected.
Now the family turned to the idea of organ donation.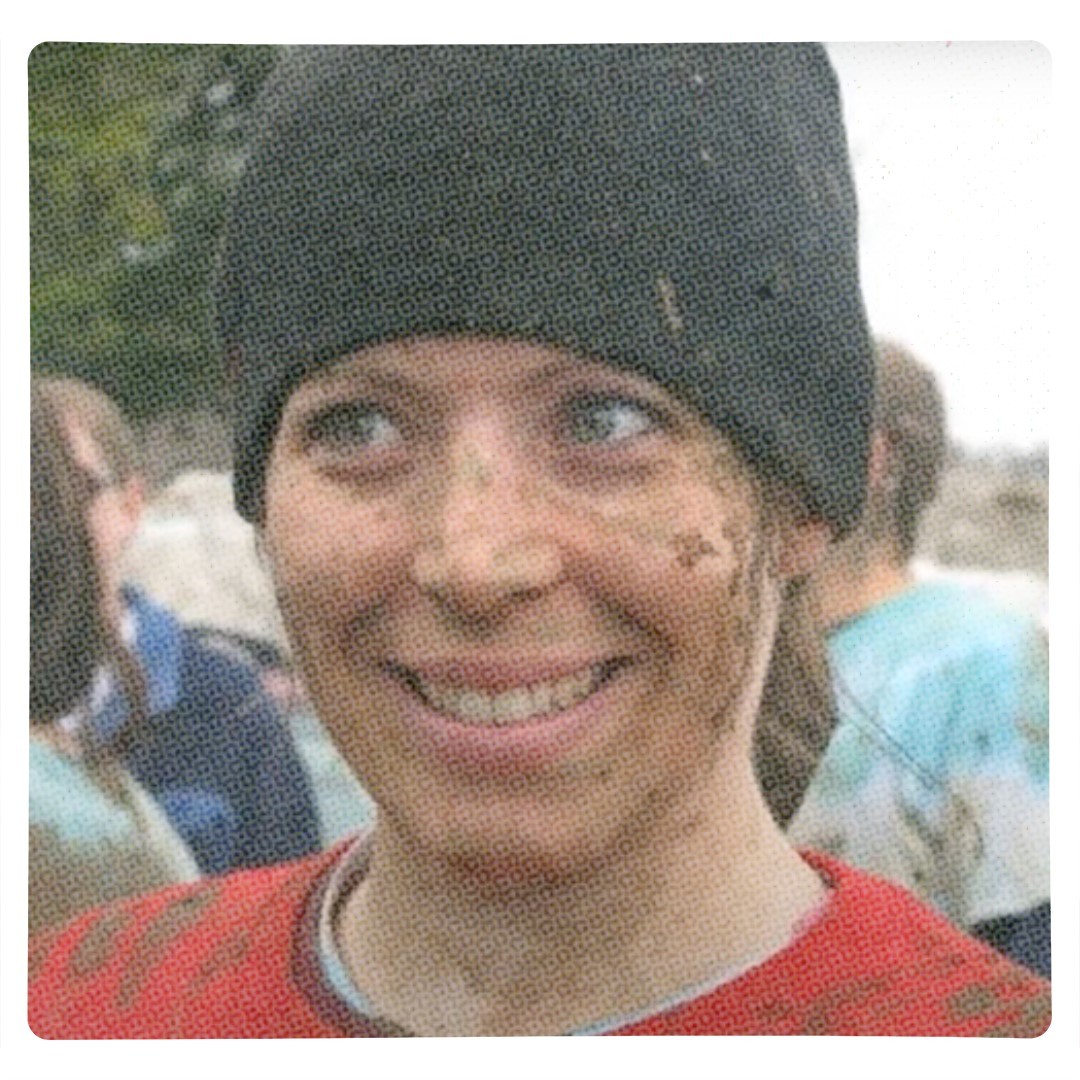 "As far as donating organs, Laura would love the fact that anybody that can use anything, she would be overjoyed to donate," said Shawn.
Abby went to work trying to make it happen. Laura's family wasn't sure if it was medically possible, or if they could even get her to New Brunswick.
They reached out to anyone they knew who could help.
Four days after Laura collapsed on the beach, Laura, accompanied by her father, was airlifted to Fredericton.
Shawn said they felt blessed and thankful to get Laura back to New Brunswick.
"At one point we were told that the transplant team was unsure if this had ever happened before, that they were able to get a donor from one country to another, let alone three."
Before the transplant team harvested Laura's organs, Abby and Erin talked to them about the special person their sister was.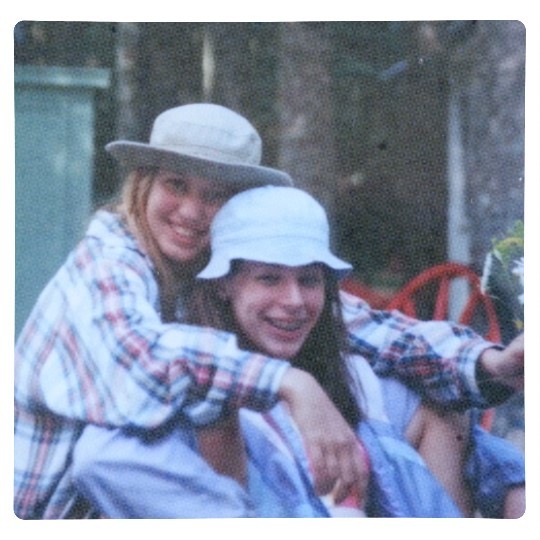 Pam gets the call
On Sunday, April 24, Pam was just finishing in the shower when she got a call from the QEII hospital in Halifax.
"We have a bed for you," the caller said.
"You have a heart for me?" Pam asked. "And she says, 'Yep.'"
Pam packed a bag, went to the hospital and waited.
She went to the operating room and woke up Wednesday morning. The doctor told a friend of Pam's they had never seen a new heart take so fast.
"I wake up and I feel this strong, intense beating in my heart. So strong, fast. Regular sinus rhythm is called regular rhythm. I woke up and went 'Whoa.'"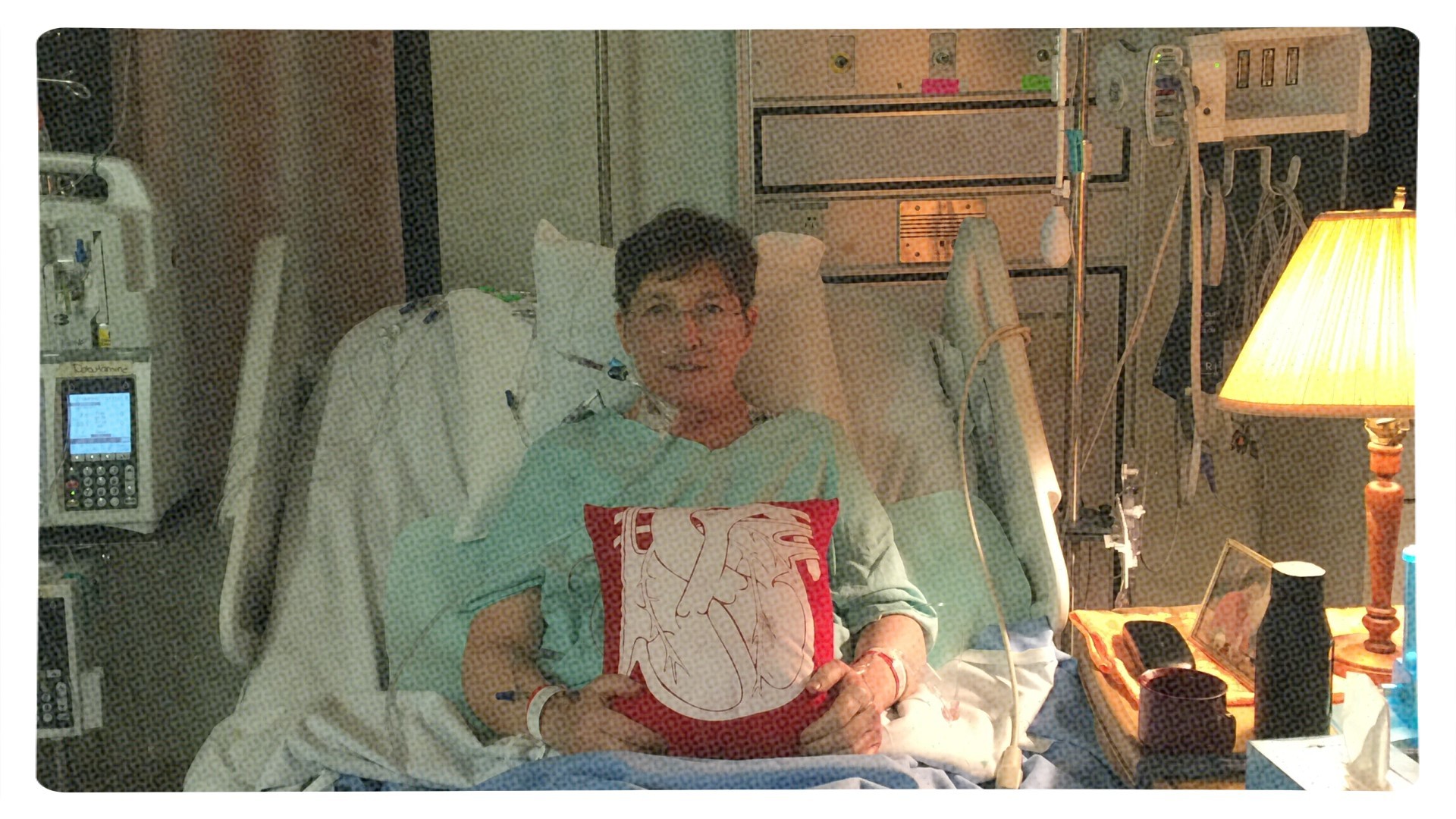 "I could just feel it — pum, pum, pum, pum, pum."
She felt an immediate and deep connection to her new heart. And she knew a woman had died and given it to her.
"So right away, I want to know who this is. Who's in here?"
She left the hospital in June and had to get used to a new life after her retreat from the world when she was dying. It was scary being back. She had questions.
"Here I am alive, not only alive, but I've got this strong, young beautiful heart."
Finding Laura's family
Organ recipients and donors don't know each other's names. But Pam received a letter from Laura's partner, Karen Stote, sent anonymously through the organ donation office.
The letter was full of beautiful stories.
In the fall of 2016, Pam sent a letter to Laura's family, also through the donation office.
She heard back from the family in February 2017. Pam gleaned some clues and started searching online.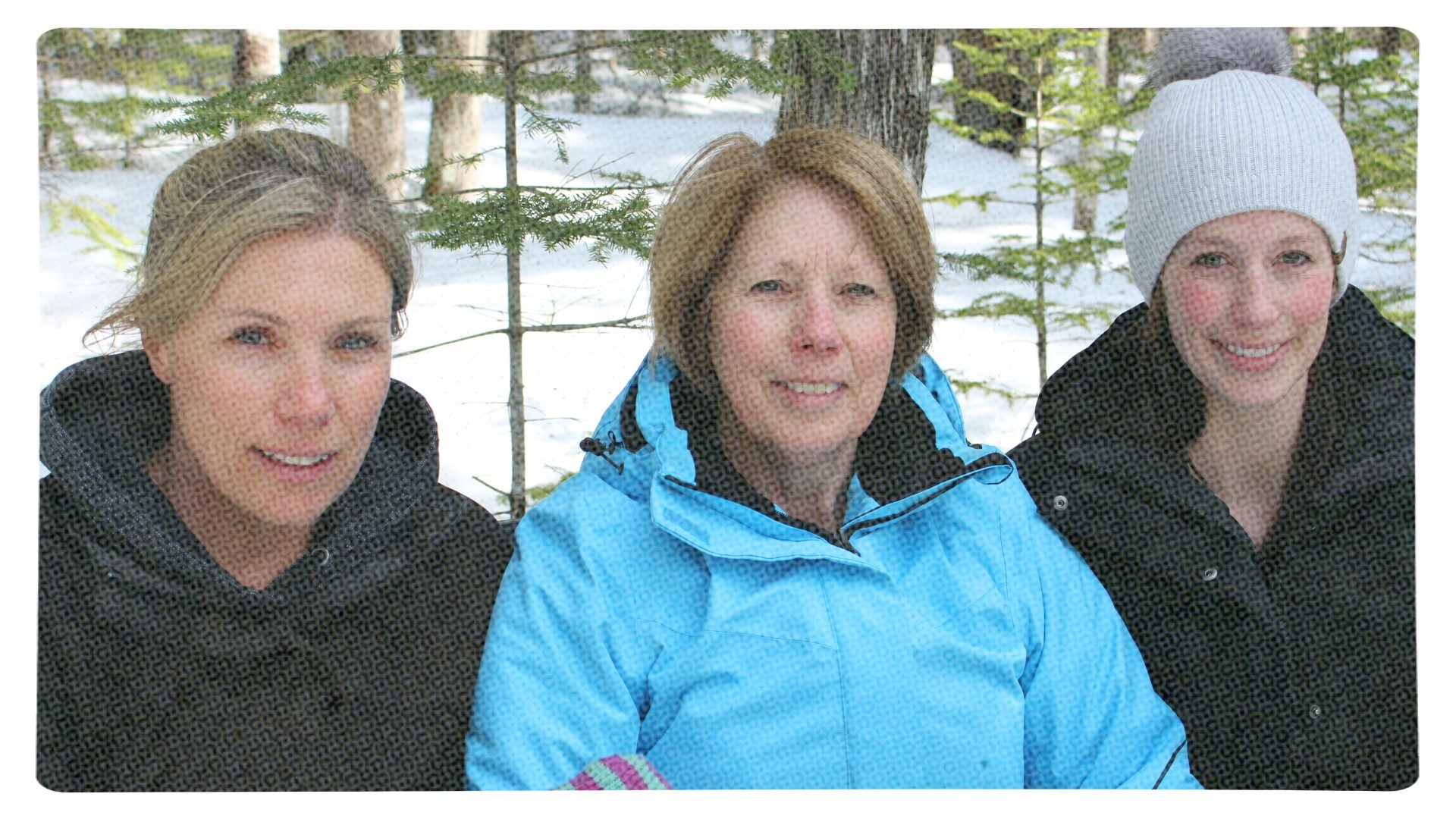 She figured out her donor was Laura Stairs, a palliative care nurse, and her birthday was Feb. 23.
Then Pam saw a notice online that Laura's partner would be in Halifax giving a presentation at Dalhousie University. It was 11 a.m. on a Friday and the talk was at noon. Pam headed to Dalhousie and after the talk, approached the speaker.
"I go up to her, and I say, 'Hi,' and 'I got Laura's heart,'" said Pam. The two women looked at each other and embraced.
"We just did this huge big hug."
They went out for lunch and shared stories, and from that meeting, Pam connected with Laura's family.
"I felt like I needed to know the people Laura loved so much."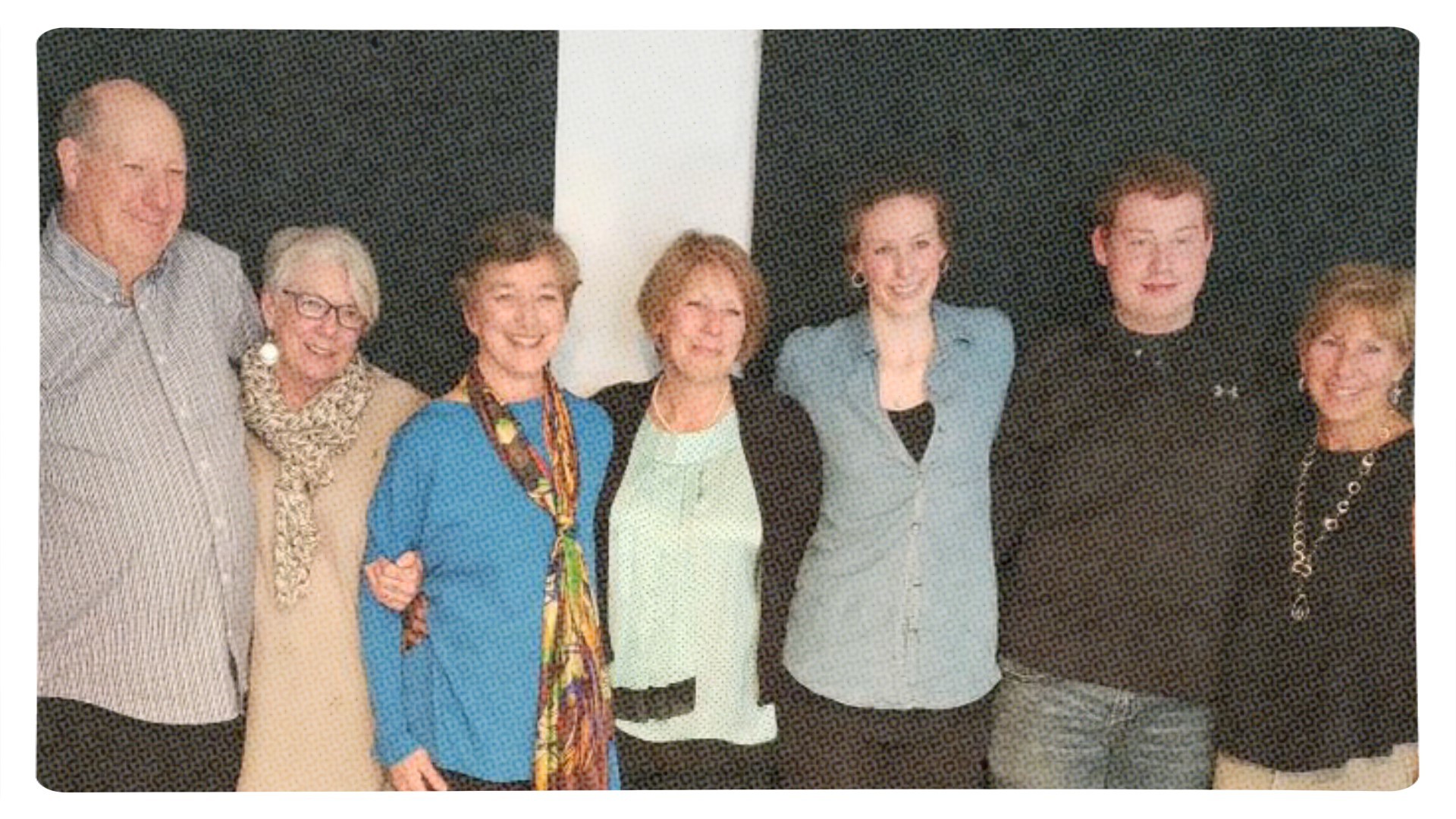 Listening to Laura's heart
Pam and her husband drove to Fredericton in November 2017. Pam visited with Shawn and Laura's sisters and their families and Laura's father, Ross Stairs.
Abby's daughters, Anna and Molly, who called her aunt "Lolo," were interested in this stranger, Pam. Molly looked at Pam and said, "You have Lolo's heart."
Pam said, "Yes, you can feel it." And she grabbed Molly and hugged her.
They told stories and listened to Pam's heart with Laura's stethoscope.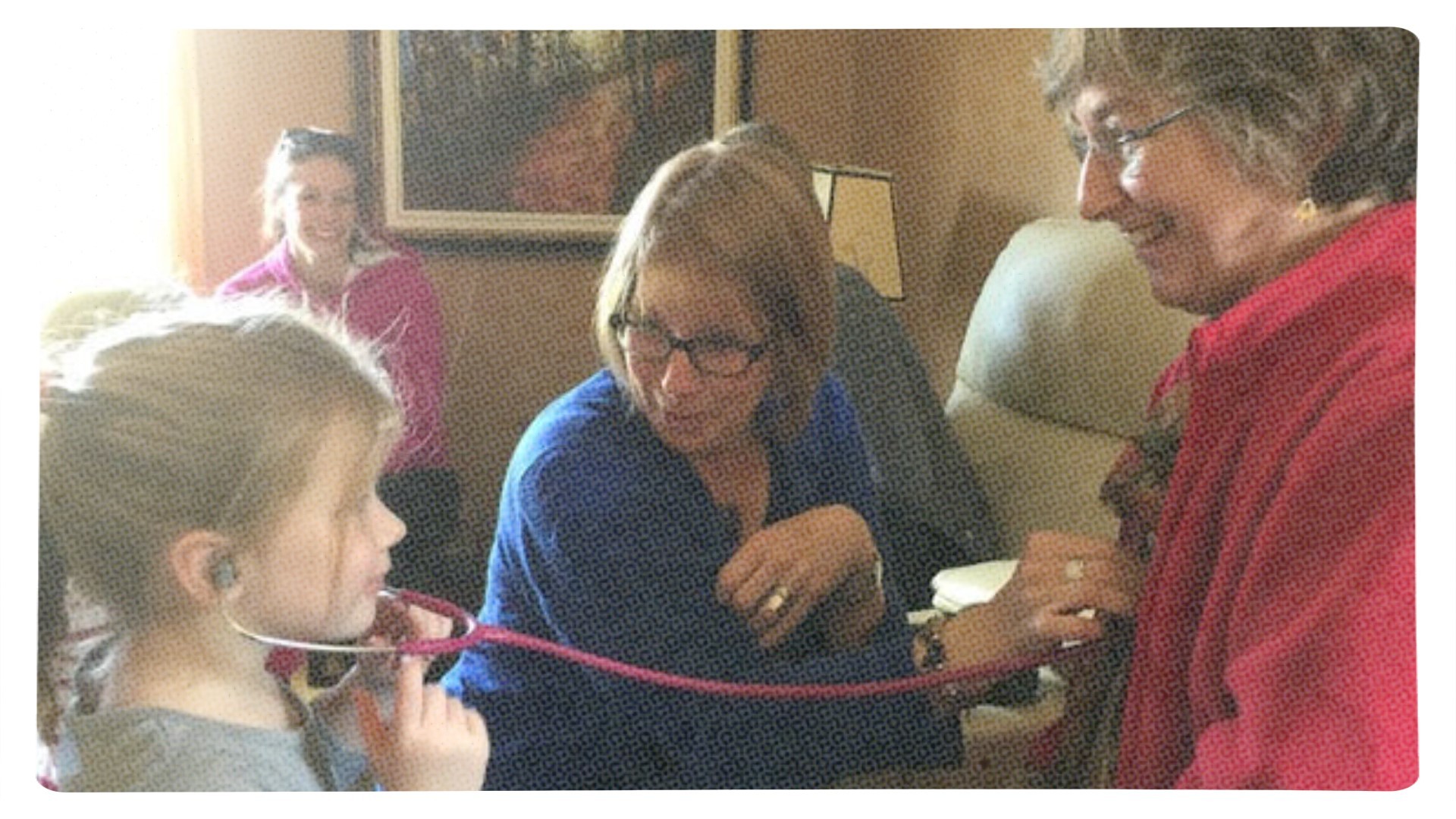 For Erin, the sadness is mixed with happiness.
"I wish my sister was still here, of course, but if she can't be, it's the next best thing."
In May 2019, family and friends gathered at an art gallery in downtown Halifax for Pam's 65th birthday celebration. She worked for several months to create a modern dance performance.
On one wall of the gallery, a slide show cycled through pictures of Laura.
Dancing with a new heart
In the audience were Erin and her husband Daniel, Shawn, and Shawn's sisters Theresa Dohaney and Suzanne Doig, and her brother Graham Stilwell. Graham, Suzanne and Theresa had been in Mexico when Laura died but they had never met Pam.
Pam swayed across the stage in front of the small crowd. Her dance told the story of what she'd been through, from when she was sick and dying to when she received her heart and came back to life because of Laura's gift.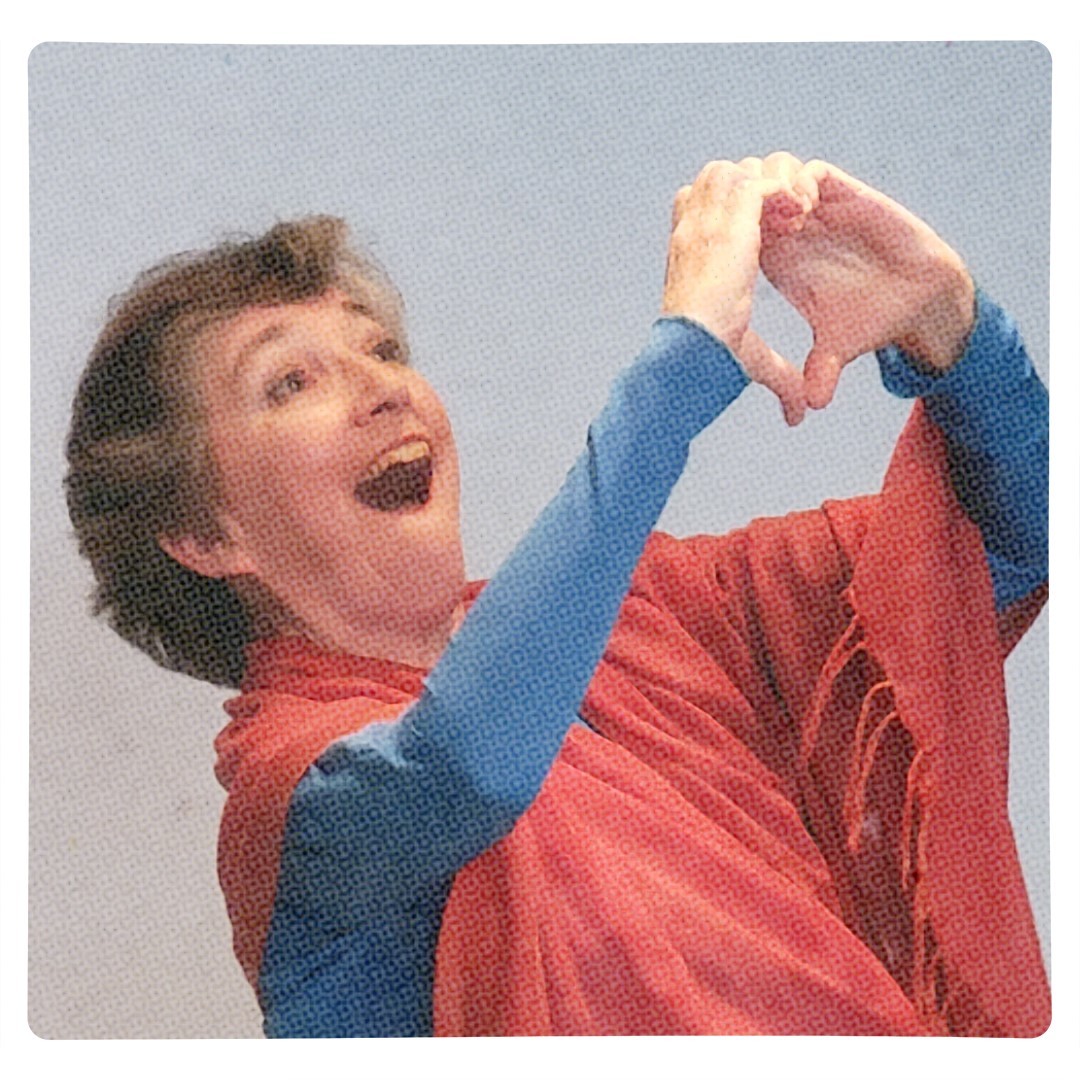 When Laura's part in the story came up, pictures from her life were projected on the wall behind Pam.
When it was over, Graham, Theresa and Suzanne rushed to the front of the room to meet Pam and feel the beating of Laura's heart.
"You got to go right for it, " Pam said when Graham leaned in.
"Oh," he said.
"It's her," Pam said.
Then it was Theresa's turn to listen to Laura's heart, the heart she'd kept beating with CPR in Mexico.
Amid laughter and tears, Pam thanked Laura's family and they thanked her.
They stood together reminiscing about Laura's last joyful moments in Mexico, her shouting "Beer cart" at the airport.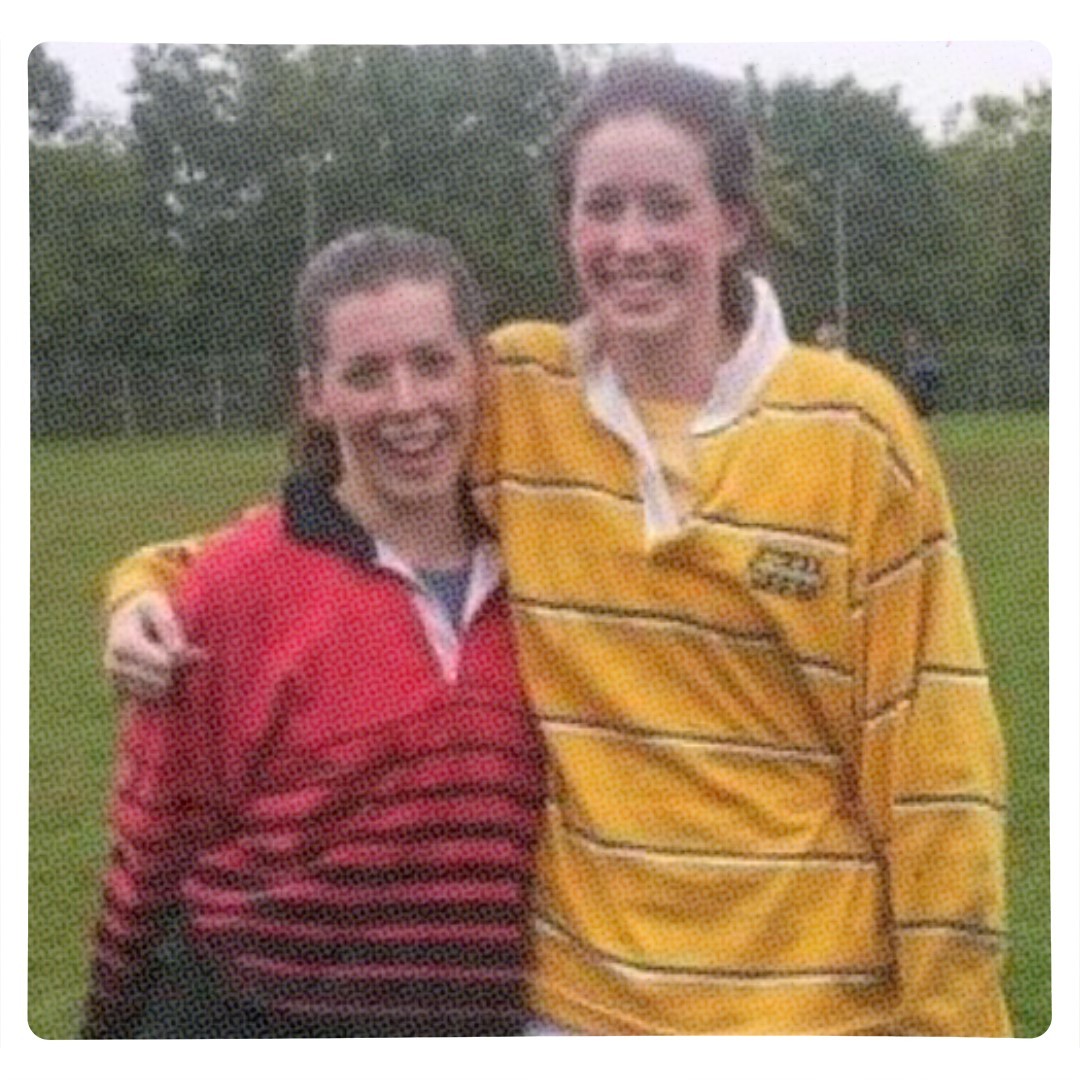 "She just looked so robust. She looked so adorable," said Theresa.
Shawn thought about the moments on the beach, about Laura's last hug and kiss.
"Laura was surrounded by all the people who loved her," said Shawn.
The family thought about how they got Laura home through three countries so she could donate her organs.
"It's nothing short of a miracle really, when you put these two stories together or, you know, probably anybody's transplant stories," Shawn said. "It's pretty amazing."