Denis Bédard has seen Quebec City's urban sprawl inch closer and closer to the agricultural land his father bought in 1941, in the Charlesbourg neighbourhood, 10 kilometres north of downtown.

"Not long ago I could cross the street without even looking. Now it takes 10 minutes to cut into traffic," said Bédard, who co-owns the Bédard & Blouin farm with his wife and two of his three children.
The 65-year-old has been leading the charge against the development of a major housing project on his neighbour's property: two square kilometres of land that would be stripped of its agricultural vocation.
For more than 100 years, the nuns of the Sisters of Charity harvested the soil, providing food for the orphans, elderly people and patients with psychiatric problems they cared for.
With dwindling numbers, the nuns chose to sell the land in 2014 to one of the city's largest real-estate developers, Groupe Dallaire.
The profits, estimated at around $150 million, were to be split 50/50 between the order's charitable groups and the promoter's foundation.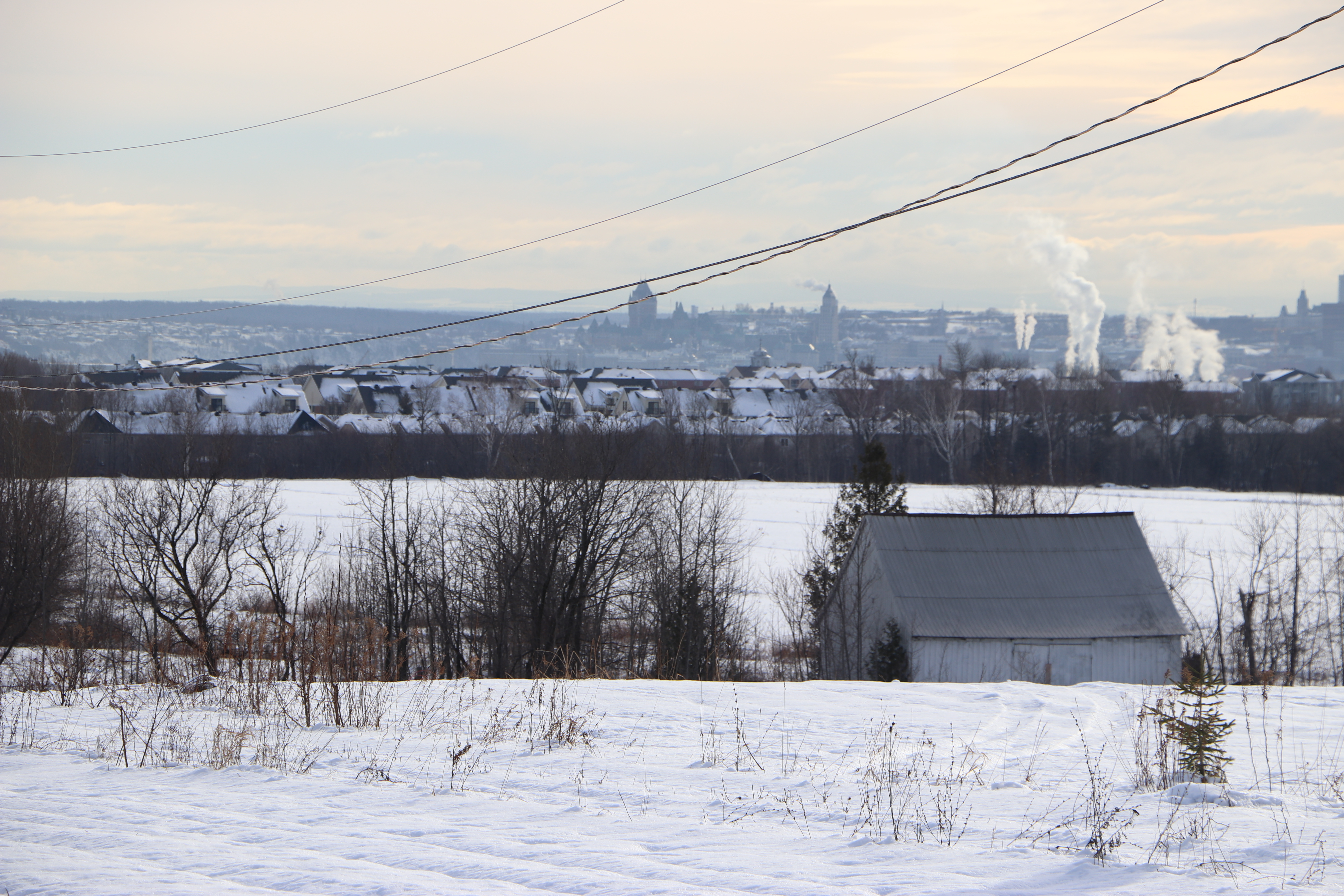 President and CEO Michel Dallaire announced plans to build 6,500 housing units, including condominiums, townhouses, and co-property housing.

"That's 15,000 to 20,000 people," Dallaire said during the unveiling in 2014.
But four years later, things are at a stand-still.
The proposal put forward by Quebec City's agglomeration council to change the agricultural zoning laws on its territory, including on the Sisters of Charity's land, was rejected by the province in October 2018.
The newly elected government gave the council 120 days to review the plan, stating that "certain elements were not compliant with the government's orientations."
Denis Bédard said he wasn't surprised the project didn't stand up to the government's land protection laws.
"I knew I'd be in this battle until the day I died."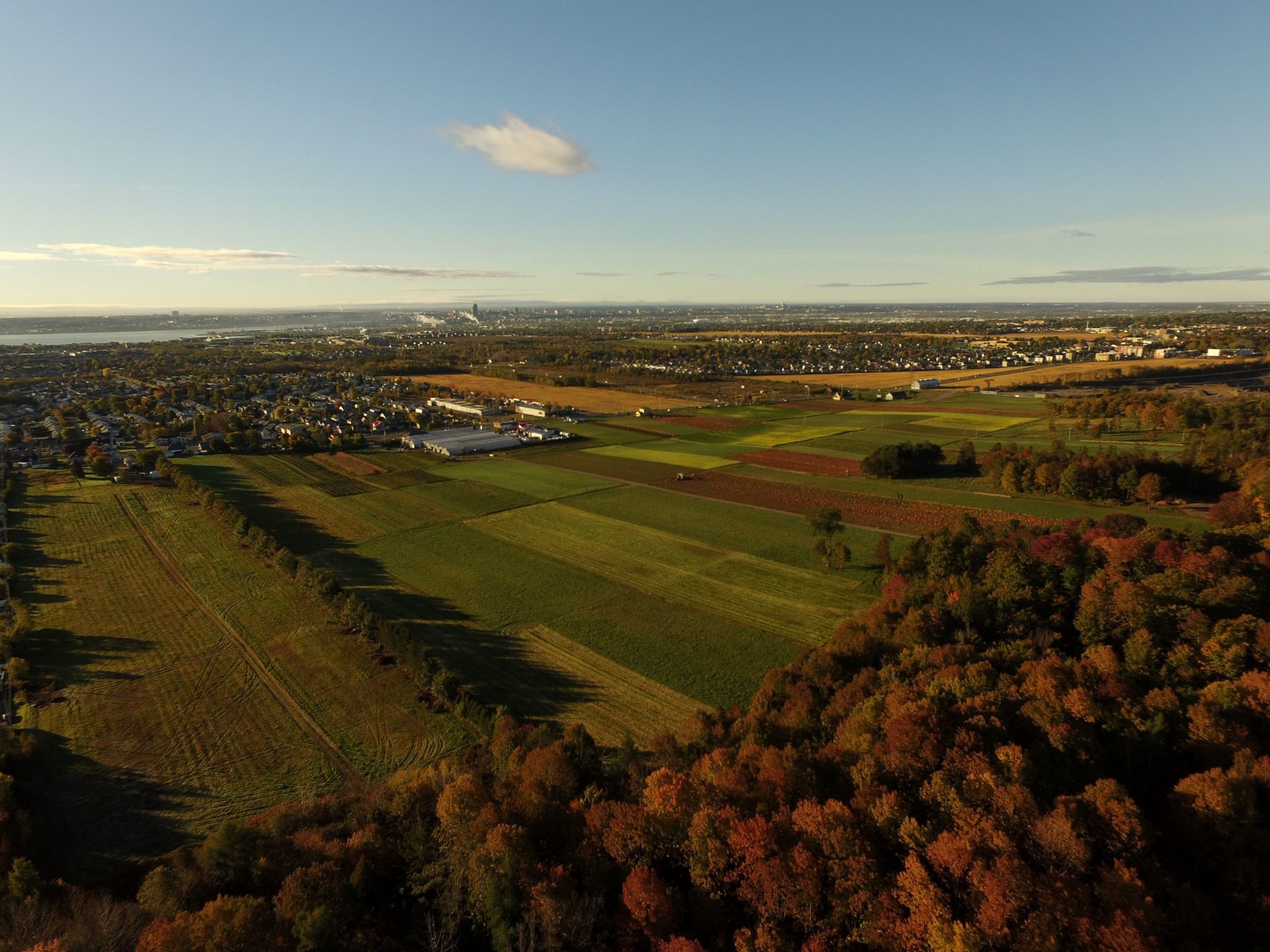 Patrimonial heritage
Bédard's farm is a five-minute drive from a large shopping outlet in neighbouring Beauport, with car dealerships, hardware stores and a multiplex cinema — a far cry from the fields and forests that were gradually sold to promoters over the past decades.
Bédard still knows the former landowners by name.
"When you struggle to make a living, you're retiring, and someone offers you a good price for your land — unless you have deep roots like mine — you sell," Bédard said.
Professor Francis Roy said the agricultural heritage in that part of the city is undeniable.
"It's really unique that we can still see that the way the land was divided was based on agriculture, and I think we have to preserve that," said Roy, who is the director of the geomatics department at Université Laval.
Looking at a map, Roy described how the streets around Charlesbourg's historical Trait-Carré converge toward the town square, where farmers would sell their goods centuries ago.
But beyond that heritage, Roy hopes the city will take a forward-looking approach and consider the current global movement that is leaning toward local, short-circuit supply chains.
"People are more and more interested in knowing where their food comes from, and it's one of the largest international trends identified by the Food and Agriculture Organization of the United Nations," said Roy.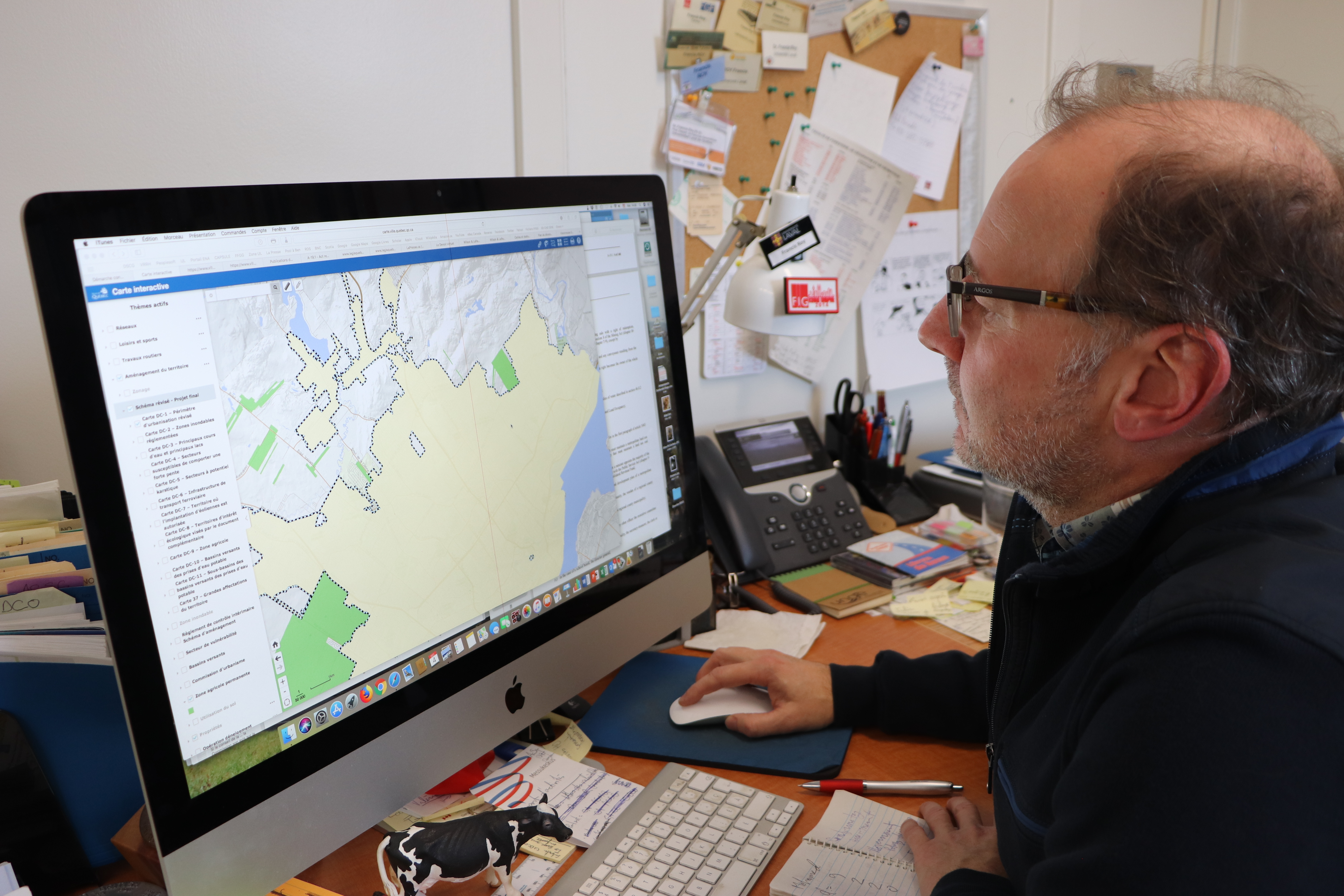 Housing needs
The city refused CBC's interview request because it says it is drawing up its new land use plan, expected to be submitted to the government in February 2019.
However, one of the main arguments Mayor Régis Labeaume has pushed forward is Quebec City's growing need for more housing. The most recent estimates call for more than 28,000 new households by 2036.
Labeaume has repeatedly insisted that the Sisters of Charity's land is the best solution.
But Roy is not so sure.
He said there are other possibilities for "soft densification" by increasing the number of housing units within older residential lots, or building on abandoned industrial zones.
"We are faced with this challenge to find a new vocation for this land — to look back in 20, 30, 40 years and think, 'In 2018, we made the right decision.'"
That decision should lie somewhere in between the two polarized views, according to Roy.
He said the Sisters of Charity's land cannot continue to be used for grain and corn production, as is currently the case, nor should it be flipped on its head to become a suburban neighbourhood.
"The real solution is much more complex than that. We have to think about the future," said Roy, who envisions smaller vegetable farms that could still also leave space for new homes.
Urban farming
When the Labeaume administration was sent back to the drawing board in October, the mayor seemed to be taking that approach.
"We are totally open to a revolutionary project that will add value to that land," Labeaume said in October.
He reached out to Groupe Dallaire to come up with a new version that would integrate urban farming and sustainable development.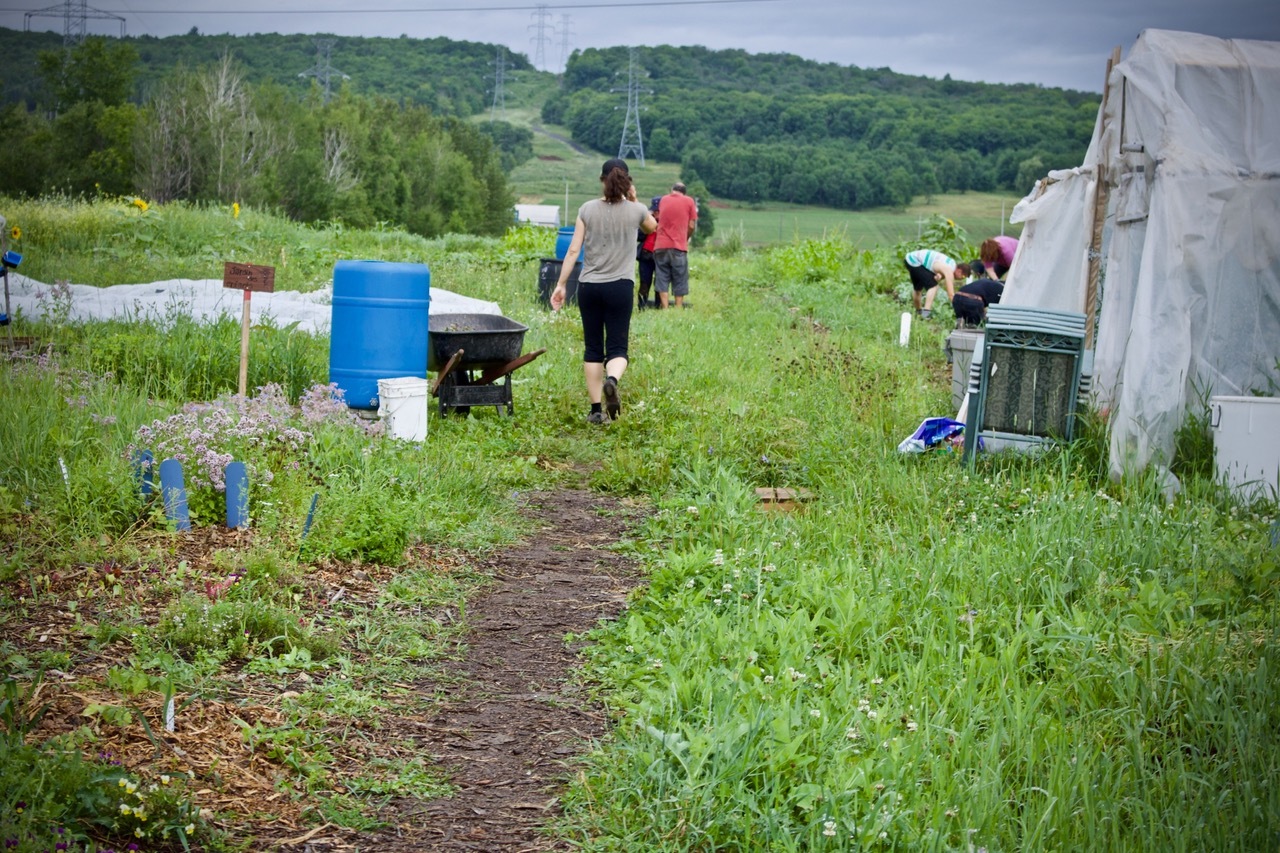 Sophie Tremblay-Simard, who coordinates a collective garden project only a few hundreds metres away from the Sisters of Charity, is not getting her hopes up though.
She said the concept of urban farming often limits itself to adding a few plants on a rooftop.
Having such a large expanse of healthy soil, so close to a major city, is unique, she said.
"Food security, local food supplies, urban farming — all that requires access to land," said Tremblay-Simard, who is also on the board of directors of the city's urban agriculture network (Réseau d'agriculture urbaine de Québec).
The garden, La Tomate Joyeuse, produces vegetables for its 100 members and gives the surplus to local food banks.
Tremblay-Simard said all that is made possible thanks to a landowner who lends the grounds to the collective, but also to the quality of the soil.
"Once you've damaged agricultural land, there is no going back. You can't come back and take away the concrete, you can't give back 300 years of history to the soil — it's over," she said.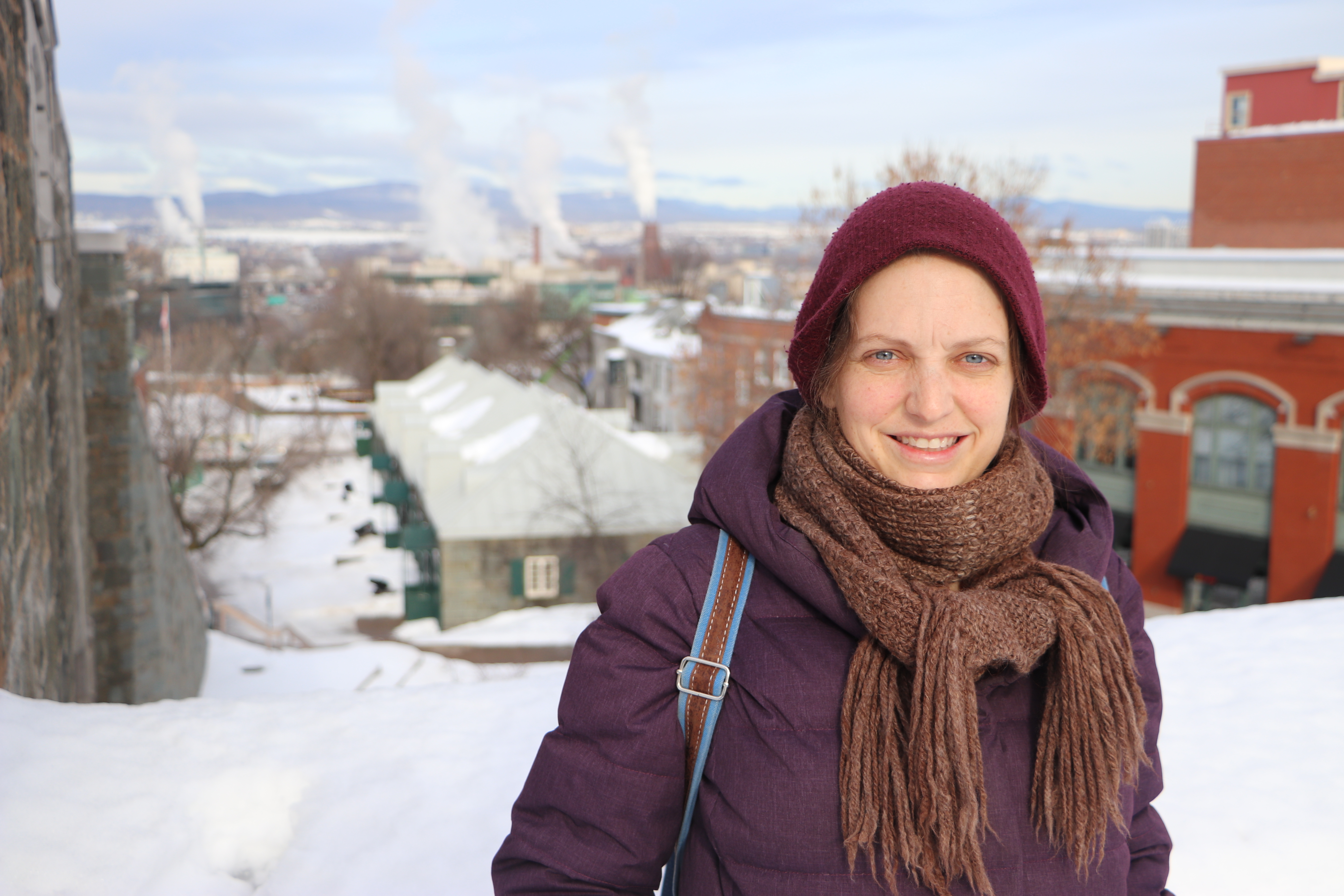 Tremblay-Simard also looks at the patch of unspoiled land as a landmark that can be seen all the way from the old town, giving the city "space to breathe."
Denis Bédard also believes the ecosystem near his home deserves to be preserved, in the global context of climate change and air pollution.
"We saw it with the heat waves this summer. People want more trees, more green spaces, and here we have a council that wants to take away (two square kilometres) of that."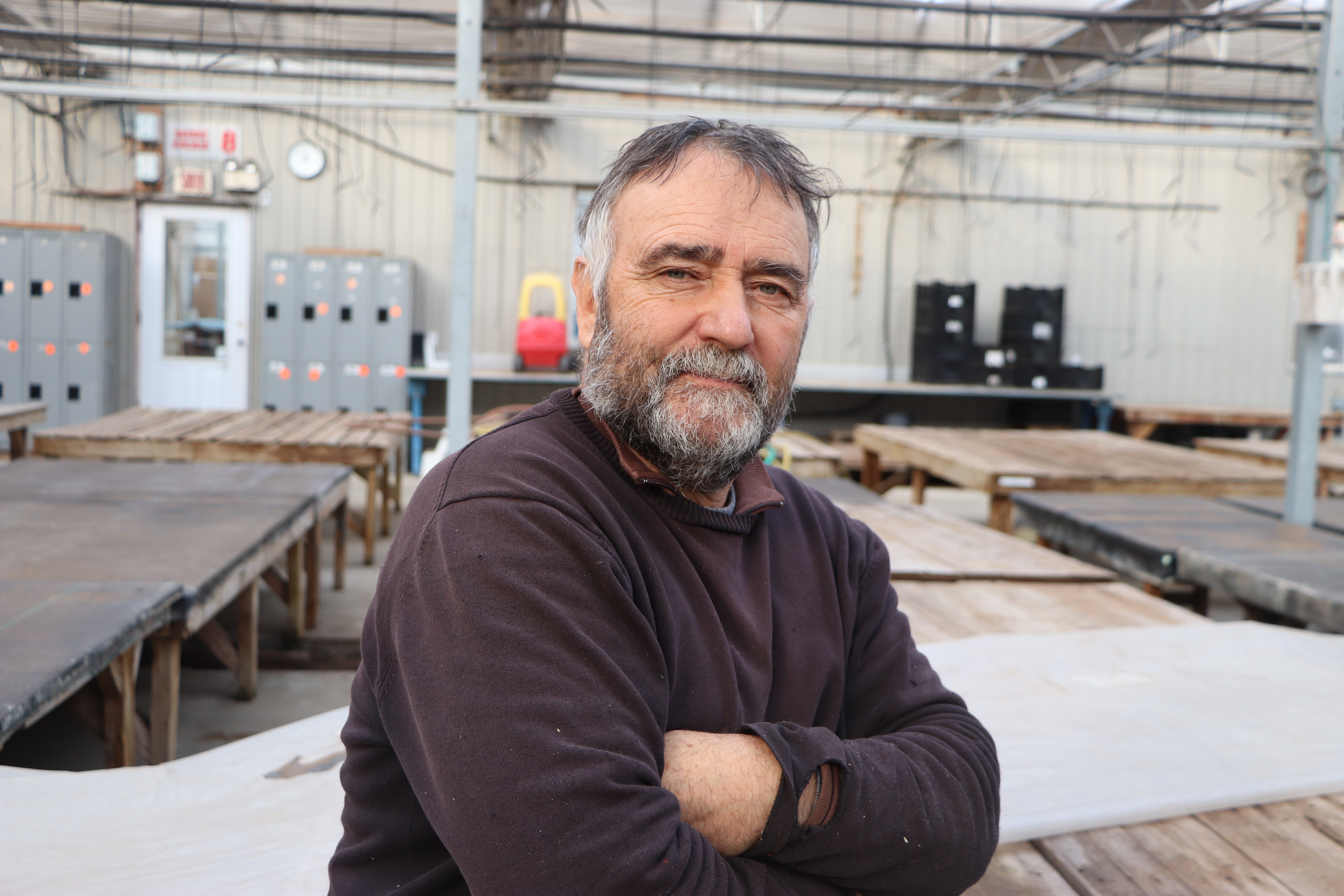 Regardless of the government's decision, Bédard is confident his two children have what they need to keep the family farm going.
He has bought as much neighbouring land as possible, ensuring the next generation will have 145 hectares of forest and land to grow their raspberries, strawberries, squash, pumpkins, perennial flowers and vegetable plants, which are all sold directly on site to their customers.
While Bédard has the full support of Quebec's farmers' union (UPA), which has opposed the housing plan since its inception, he's doubtful the few farmers still standing carry enough weight to bring down a major development project.

But he believes his loyal customers, could.
"It's the citizens who will make a difference."