For most of his career with the RCMP, James Malizia did not know he was a member of the same force that placed his grandfather, without charge, in a prisoner of war camp in 1940.
Malizia only discovered this part of his family's history in 2011, a year before he became the assistant commissioner of the RCMP's national security division.
His mother phoned him after discovering a photograph of his grandfather Nicola Doganieri in a Montreal Gazette article about the Italian-Canadian internment during the Second World War.
Doganieri never spoke about what happened after his arrest on June 10, 1940, the same day Canada declared war on Italy. All the family remembers is that two RCMP members woke Doganieri's wife and seven children up in the middle of night, searched their Montreal home, overturned their mattresses and took him away.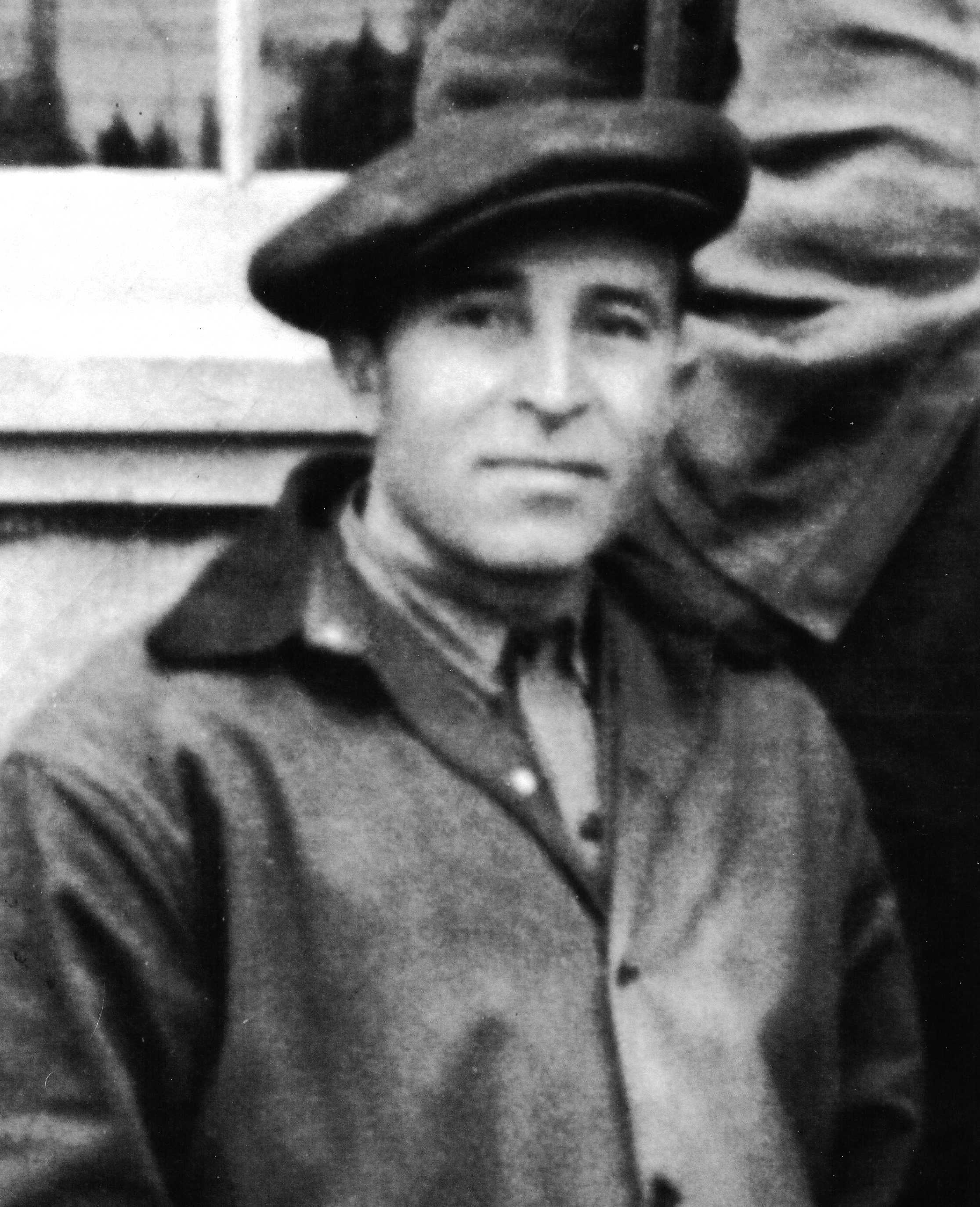 The family thought Doganieri, who was 38 at the time, would be back in a few hours after questioning. They didn't see him again for three years. Doganieri was one of about 600 Italian-Canadians detained during the Second World War, a time when 31,000 residents of Italian descent were declared "enemy aliens" by the Canadian government. Doganieri and other detainees were held in internment camps for several years. None were ever convicted of committing any crimes against Canada.

WATCH | James Malizia talks about his grandfather Nicola Doganieri:
The RCMP put Italian-Canadians under surveillance after Italian dictator Benito Mussolini, who led the National Fascist Party, attacked Ethiopia in 1935. The Mounties scoured Italian newspapers for names of potential saboteurs and compiled lists of prominent members of fascist clubs.
In 1939, prime minister William Lyon MacKenzie King's government invoked the War Measures Act, giving Ottawa the power to intern people suspected of being capable of undermining the war effort and to confiscate their property.
When Mussolini entered the Second World War on the side of Nazi Germany in 1940, King's government authorized the RCMP to intern all residents of Italian origin suspected of being traitors.
Now, 81 years later, the federal government is preparing to issue a formal apology to Italian-Canadians in the House of Commons for their mistreatment. But some historians say Ottawa should be careful not to rewrite history with this gesture. They're worried that in an attempt to make amends with the innocent, the government's planned apology will also absolve some actual fascists.
Historians caution against blanket apology
Roberto Perin, professor emeritus of history at York University, began researching the internment of Italian-Canadians after prime minister Brian Mulroney offered an informal apology in a 1990 address to the National Italian Congress in Toronto.
Perin said that in the 1930s and '40s, approximately 3,000 Canadians were card-carrying members of the Italian fascist party, including some of those interned. These cards, he said, stated that they would be prepared to shed blood for Mussolini and his fascist government.
"When we say that people were interned simply for being Italian, this is nonsense," Perin said. "They were interned because the government had some evidence. Now, how serious this evidence was is an issue to be determined, but [the RCMP] had evidence that these people had links with the Italian fascist party."
WATCH | History professor says lots of Italian-Canadians interned during WWII had fascist sympathies:
Perin, whose maternal Italian-Canadian grandmother was considered an enemy alien during this time, said the government's apology should clearly state it has nothing to do with fascism.

He acknowledges that among those who were interned, there might have been people "who were innocent, who may have joined these organizations not understanding what the real issues were."
"What the government has to do is not to issue a blanket apology and thereby cover, sanction the actions of those who were guilty of fascist propaganda." Perin would rather see a statement that says, "to those who were innocent, the government apologizes."
During the war years, Malizia's grandfather often challenged the Canadian government to help new Italian immigrants in a newspaper he published in Montreal called L'Operaio Italo Canadese.
Malizia can't say for sure whether his grandfather had fascist views, but Doganieri's daughter Giulietta said he belonged to a fascist organization. Malizia believes Doganieri's internment could never happen again under the Charter of Rights and Freedoms, because simply having such views is not sufficient to arrest someone.
"There was a righteous attempt at protecting the country against subversive individuals or acts of subversion," Malizia said. "Unfortunately, [the government] applied it to everyone without sufficient rigour and evidence to be able to ensure that democracy and democratic rights were being protected … That's the lesson of today and it's the one that we need to keep remembering."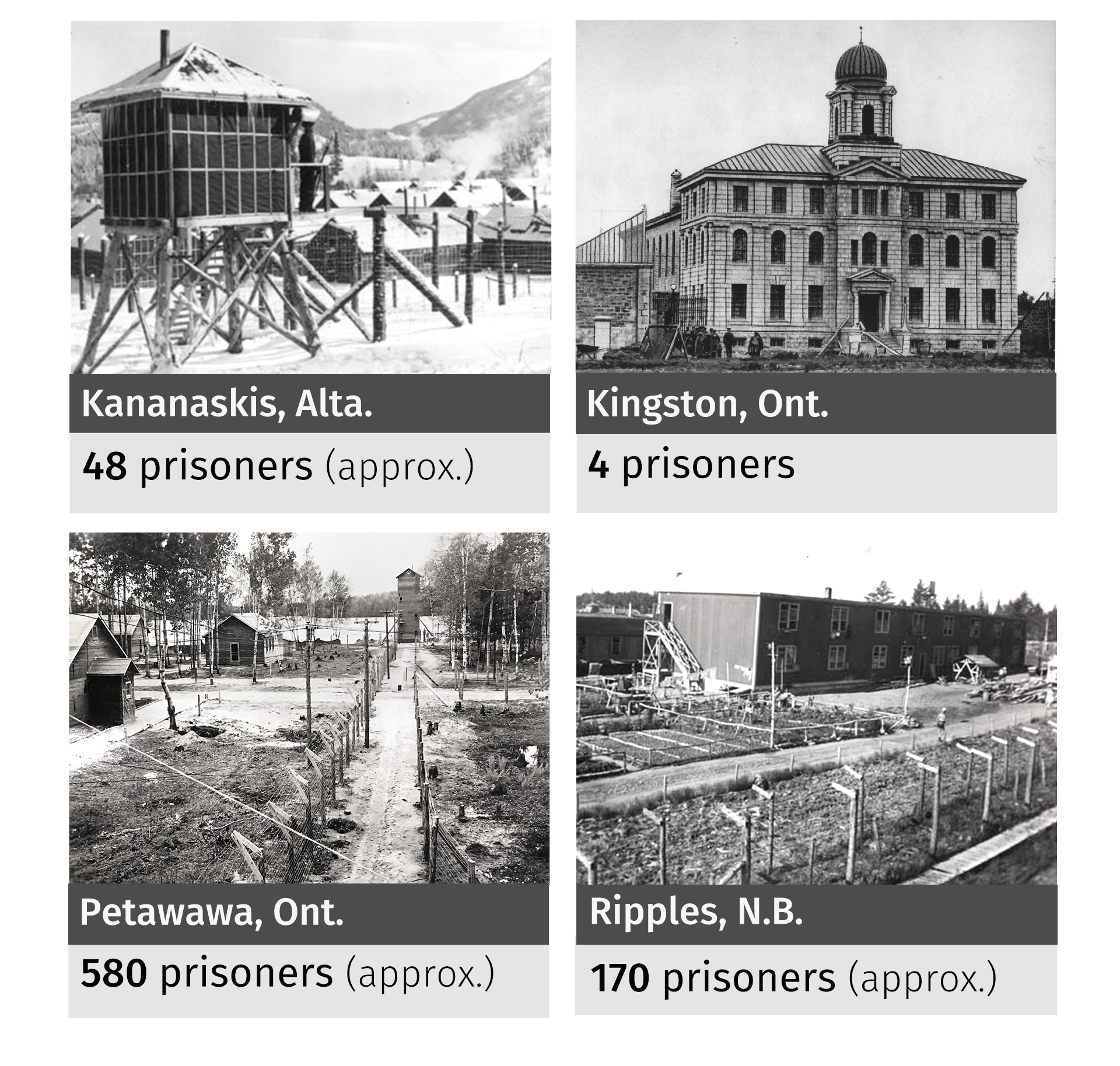 The 'Michelangelo of Montreal'
Being labelled a fascist didn't necessarily mean it was true.
In 1940, Roger Boccini Nincheri's step-grandfather was on a scaffold painting angels for a fresco of Jesus in Église Sainte-Amélie in Baie-Comeau, Que., when the RCMP entered the church to arrest him.
Known as the "Michelangelo of Montreal," Guido Nincheri painted 220 churches across North America. In 1933, Pope Pius XI called him the Catholic Church's greatest artist of religious themes. It was one of those artworks that drew the attention of the RCMP.
When Nincheri prepared to paint in the Église Notre-Dame-de-la-Défense in Montreal — now the oldest Italian church in Canada — in the 1930s, the church elders wanted him to add a portrait of Mussolini to celebrate the signing of the Lateran Accords, a 1929 treaty between the Italian government and the Holy See that recognizes Vatican City as an independent state.
Nincheri's step-grandson said the painter "completely said no," adding, "this kind of thing ... doesn't belong in a church."
The church wardens, however, threatened to tear up Nincheri's contract. So "he was forced" to paint Mussolini's portrait, Boccini Nincheri said. After this, Nincheri was accused by the RCMP of being a fascist.
WATCH | Guido Nincheri was bullied into painting Mussolini fresco, says step-grandson:
While the painter was on his way to internment, an acquaintance who travelled with him on the train told the family someone put a sign on Nincheri's chest that read either "traitor" or "fifth columnist," and passengers spat on him.
"Can you imagine now the impact on this man, the psychological impact," said Boccini Nincheri, who is now 86.
Prisoners of war had targets on their backs
Nincheri and Doganieri were both sent to internment Camp 33 in Petawawa, Ont., about 167 kilometres northwest of Ottawa. Barbed wire fence encircled the camp, which was located within a Canadian Armed Forces base along the shores of Centre Lake, surrounded by dense forest. The military guarded the men from a watchtower.
When Nincheri and Doganieri arrived, they traded their clothes for prisoner of war uniforms with a red target on the back of their shirts and jackets and a red stripe on their right pant leg.
Along with Italians, the government interned German-Canadians at the Petawawa camp; Japanese-Canadians were eventually also transferred to the site. They were assigned to huts, according to ethnic and political divisions.
The prisoners slept in barracks. They spent their days doing chores, such as chopping wood, cooking and even beautifying their surroundings with landscaping, for a nominal amount of pay.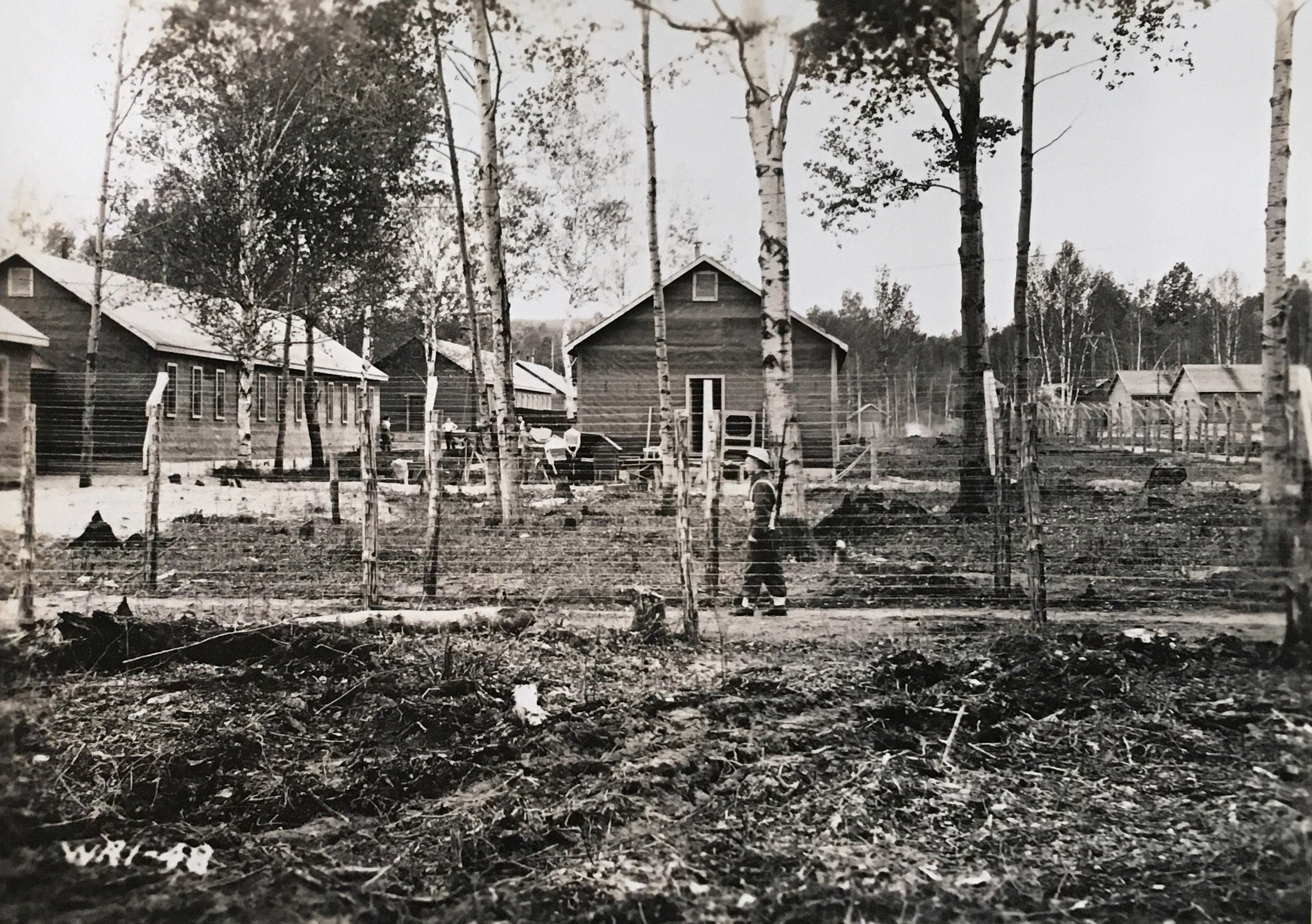 The Italians tried to make the most of it. They took over the kitchen, made a vegetable garden and some even formed a band. But they suffered emotionally. While Doganieri was at Camp 33, his three-year-old daughter Anna died. He was not allowed to go home to bury her.
Letters to and from home were censored, and no visitors were allowed at the site. With the family breadwinners interned, the wives had to step into the roles of their husbands. Some Italian-Canadian women dyed their hair blond and forbade their children from speaking Italian, because it was the language of the perceived enemy.
Many Canadians avoided Italian businesses, landlords wouldn't rent to them and people were afraid to help in case the RCMP took notice.
While the men at the camps were fed three meals a day, the women back home often didn't know where their next meal would come from. Malizia said he remembers his mom telling stories about scouring fields for raspberries and going to the market at the end of the day to pick up anything that was being thrown out.
Lasting harm to reputations
At the time, internees could have their cases reviewed by an advisory board appointed by the justice minister, which resulted in many releases.
After three months, Nincheri's wife, Giulia, convinced Canadian authorities to let her husband go, after she showed them the original sketches of his Montreal church fresco, which did not include a portrait of Mussolini.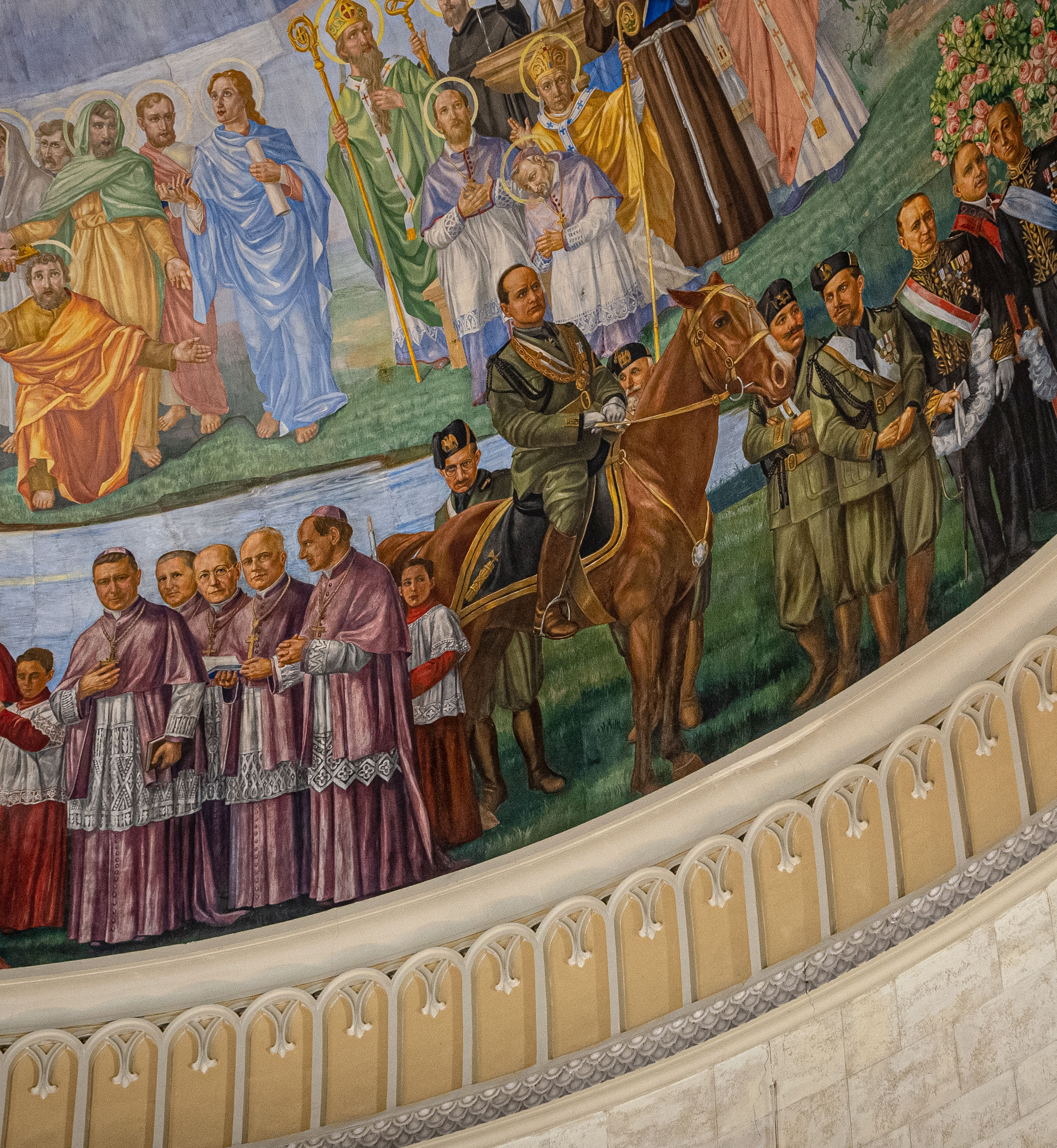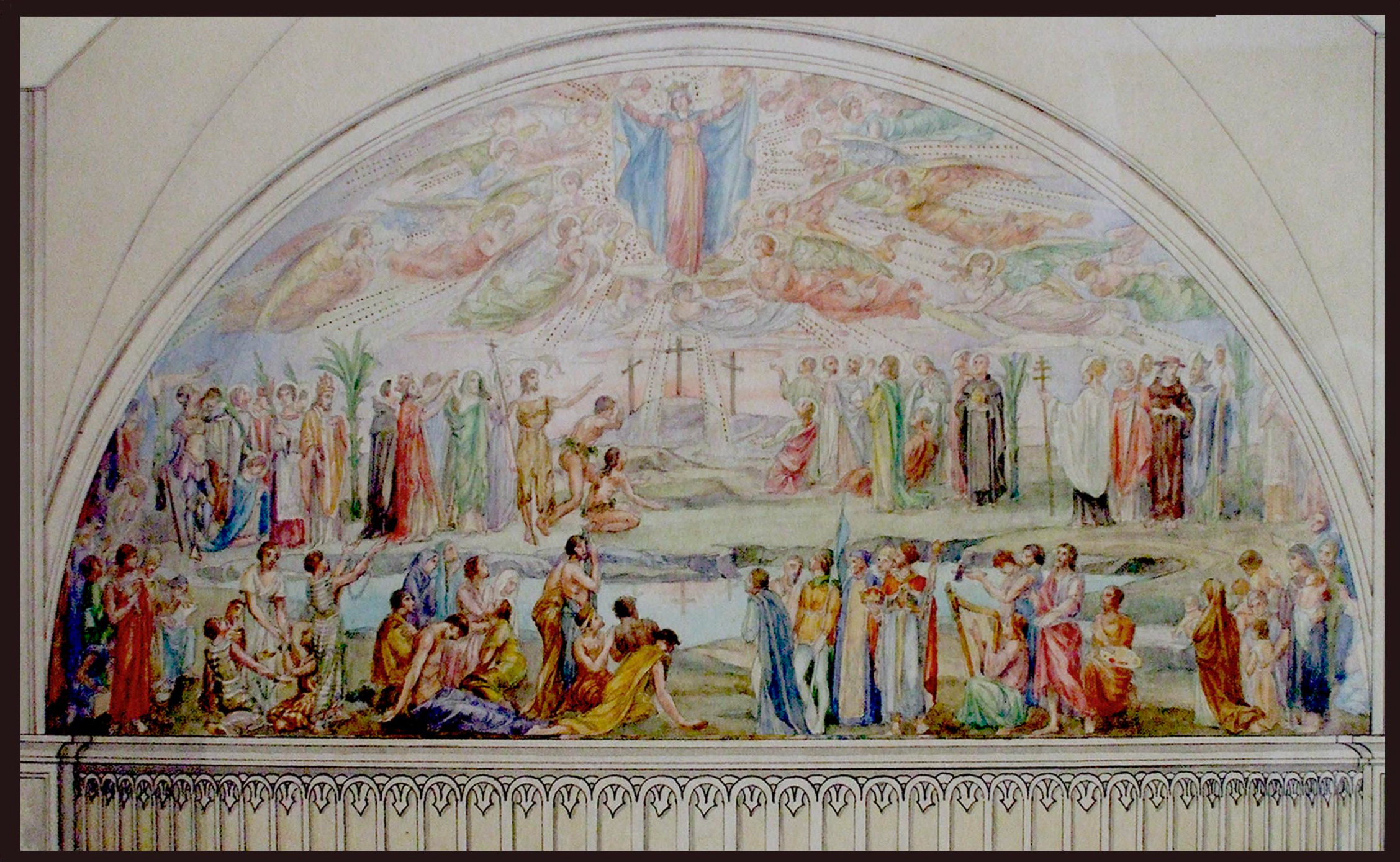 Boccini Nincheri said that once he was free, his step-grandfather had to make up for lost contracts. The money was easier to recover than his reputation.
"He was not a fascist whatsoever," Boccini Nincheri said. "These are the tragedies that occur during a period of war."
That period was very chaotic for Boccini Nincheri. His father, Alberto Boccini, was arrested for being the editor of a pro-fascist newspaper in Vancouver called L'Eco Italo-Canadese.
Boccini contracted tuberculosis at Camp 33 and died shortly after being released.
"I never knew my father," Boccini Nincheri said. "I have no idea what he looked like except through photographs."
Silent for decades
The evidence of Nicola Doganieri's internment was a 1943 photograph published in that 2011 Montreal Gazette article. In it, Doganieri is standing outside a hut at Camp 70 in Fredericton during his third and final year of internment. Beside him is Nicola Germano, the grandfather of Joyce Pillarella.
Pillarella would become a driving force in spurring the federal government's apology.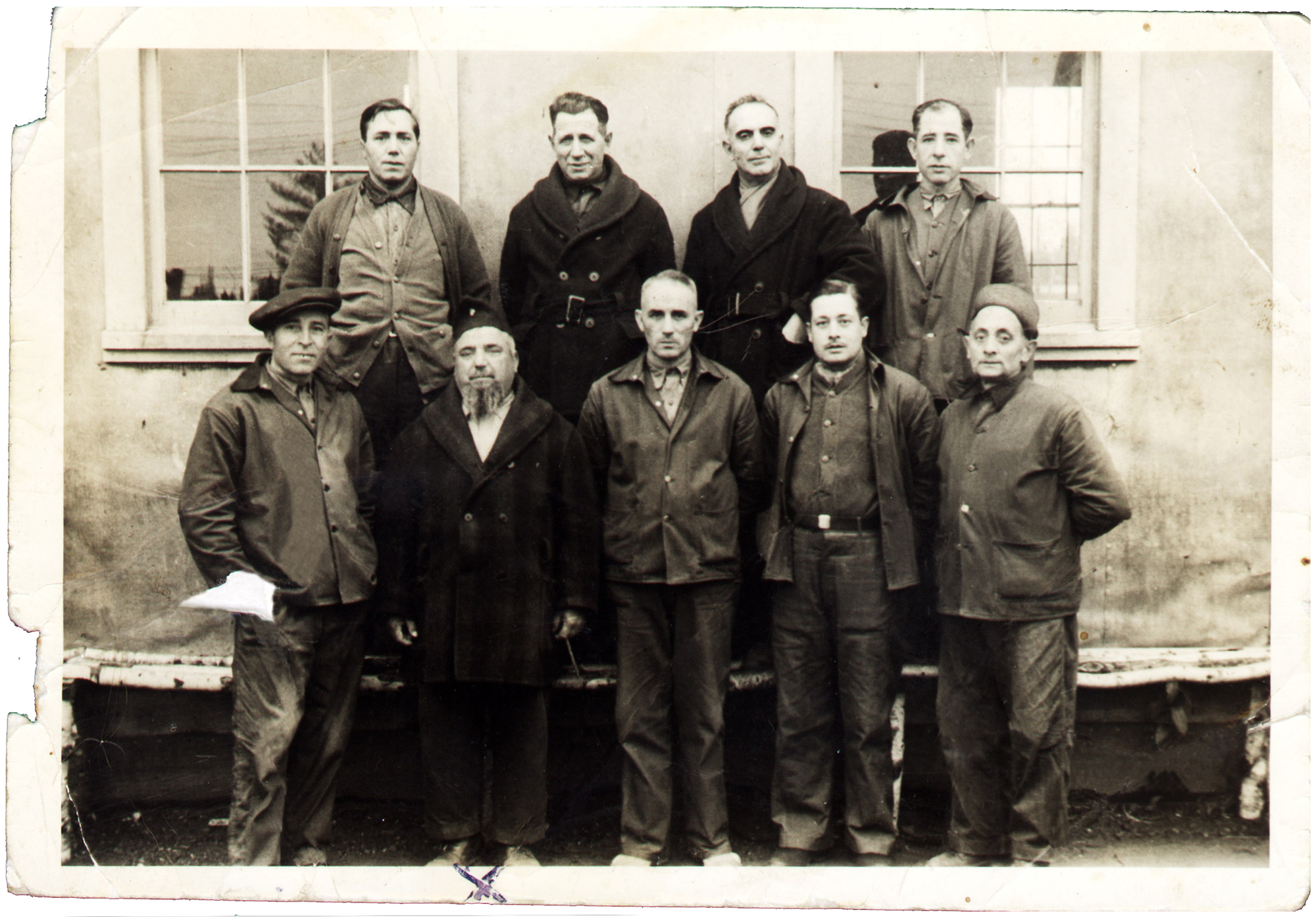 Because so much time had passed since the war and so few people spoke about what happened, Pillarella found it hard to get people to open up. So her mother, who was 90 in 2010, started calling people herself.

"Rather than doing it in a very soft way, like I was doing it, she basically just started giving them orders and telling them, 'We have to talk about this and we have to set the record straight and we have to let people know that our fathers were innocent men,'" Pillarrella said.
"Then [her mother] would hand me the phone and I'd have, like, an 80-year-old on the phone going, 'Your mother said I have to talk to you.'"
WATCH | Joyce Pillarella on getting a formal government apology:
The hesitancy to do so told Pillarella that the families had silently lived with shame for decades.
For the past three years, Pillarella has been working with David Lametti, the Liberal MP for LaSalle-Émard-Verdu in Montreal — who in 2019 became the first justice minister of Italian origin — to find a way to honour the families.
Despite concerns that some internees had in fact supported fascism, Lametti said the government is moving ahead with its apology because their detentions were unjustified. For example, he said several people were interned based on the fact that they donated to the Italian Red Cross.
"I'm proud and a bit overwhelmed emotionally by the fact that I will be one of the people involved in apologizing [for] something that has happened historically in Canada to Italian-Canadians," Lametti said in an interview with CBC News.
"I look at the record, at the end, and see no convictions and see no cases brought forward, and see the suspension of civil liberties."
Lametti regrets that "the kinds of rights to due process that we take for granted and that were in place in Canada during the time … weren't afforded to these hard-working people."
An opportunity for redemption
In interviewing dozens of families, Pillarella discovered they don't want compensation. They just want to be recognized for having the courage to speak out about the detention of Italian-Canadians and to know someone was listening.
"That's the ultimate justice, because in 1940, they were silenced," she said.
Malizia's grandfather never spoke about his experience during his time at Camps 33 and 70. Many internees had to promise not to speak about their experience upon release.
"When they came out, they just wanted to pretend like it never did happen and they tried to pick up their lives from there. But they had to start all over," Malizia said.
"Thanks to Joyce and her mom's efforts, their voices were able to be heard again."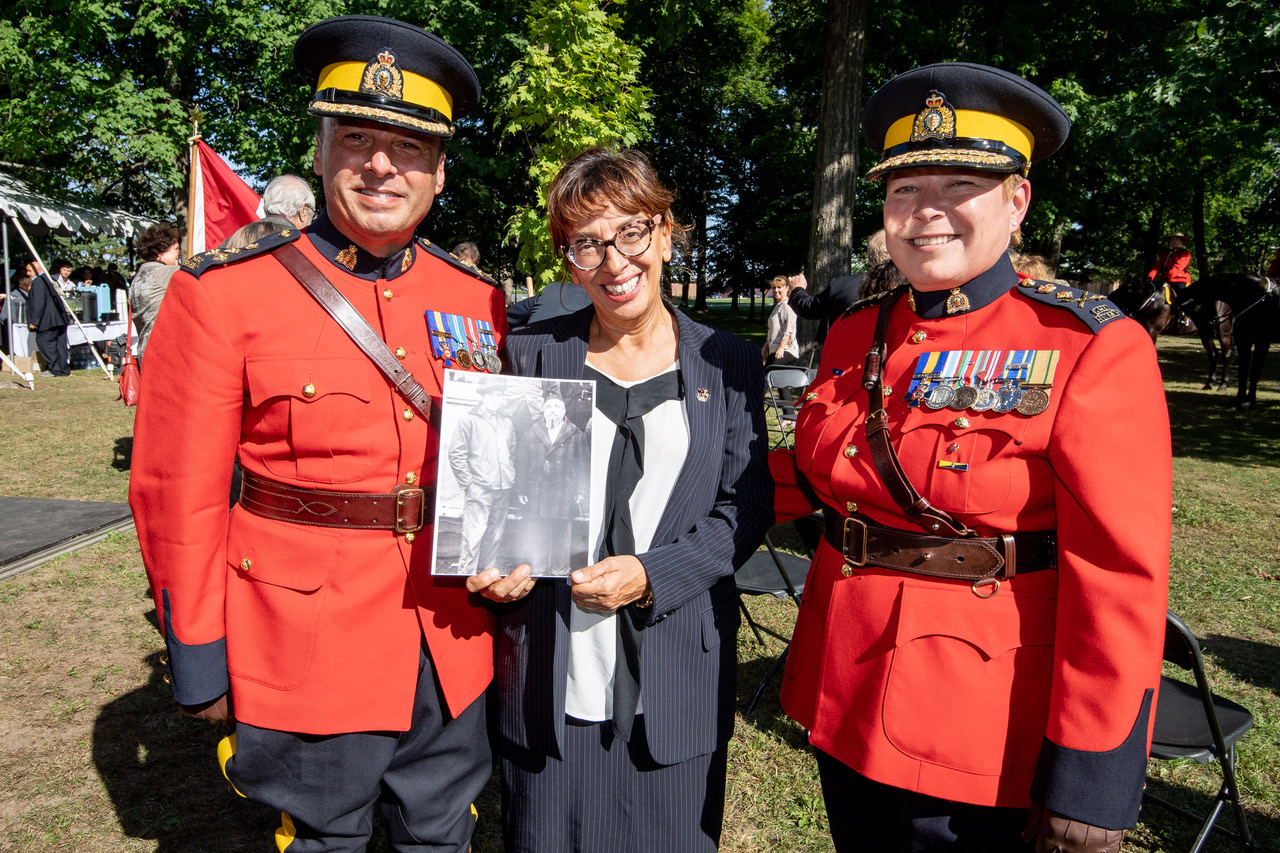 Once Malizia learned about his grandfather's internment, he helped the RCMP craft an expression of regret in 2018 for the detention of Italian-Canadians during the Second World War. They planted a tree in Ottawa to mark a new beginning.
"I believe that this apology allows us to have a new chapter in that relationship as well," Malizia said. He calls it "an opportunity for the prime minister to let the families know that there were injustices that were done … And to be able to just turn the page."
With files from Max Paris