They say time heals all. And it's almost true.
It's been more than a year since a massive wildfire ripped through several rural communities in B.C.'s interior west of Kamloops. The flames destroyed 215 buildings in the Thompson-Nicola Regional District and forced nearly 50,000 people to flee their homes.
Ester Spye from the Ashcroft Indian Band was one of them.
Spye, 60, has spent the past 13 months living in a small motel room with her cat and dog, Socks and Sweets.
She's had about enough.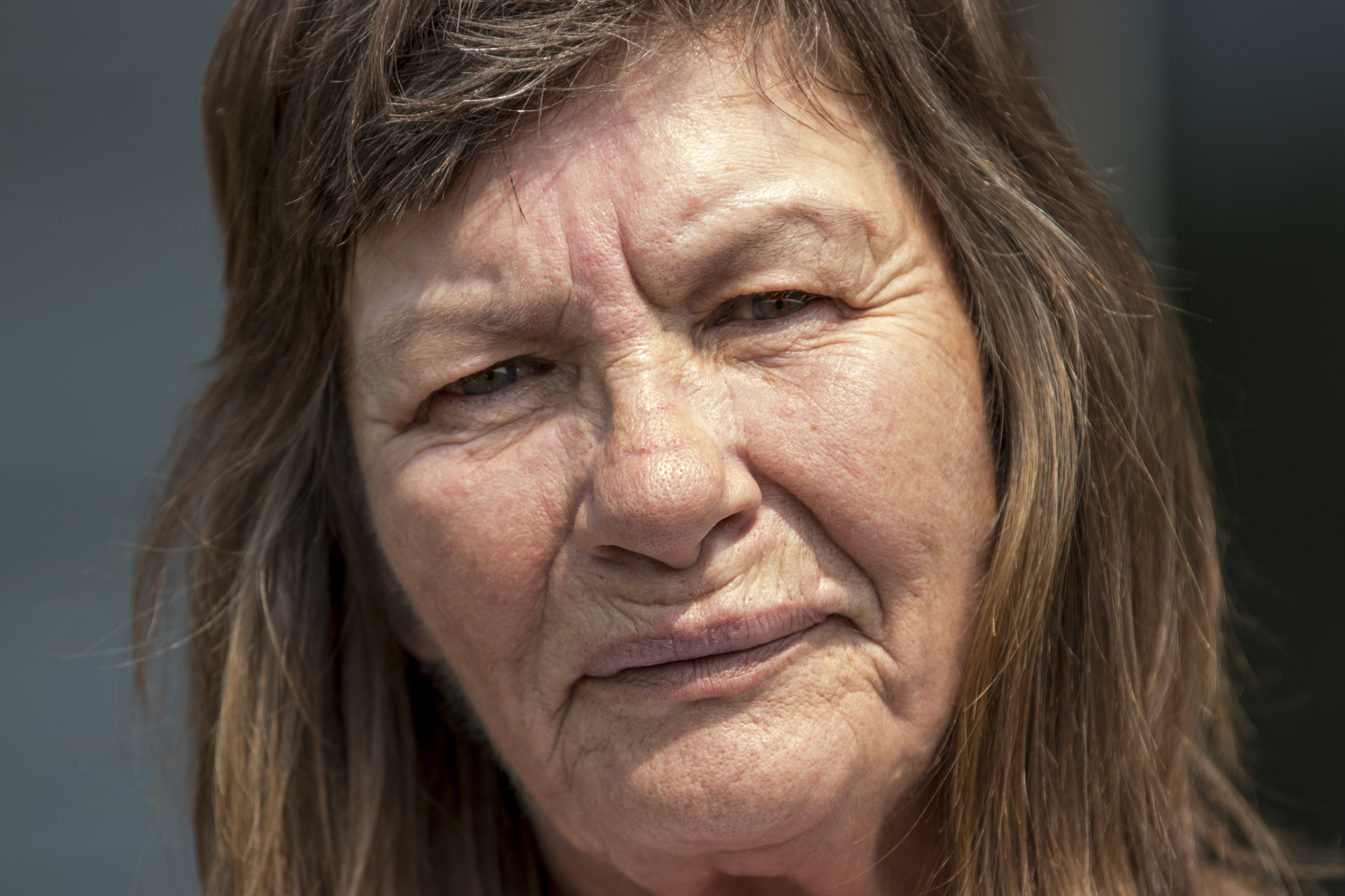 "Can't go anywhere," she said. "You just go around in a circle - to the bathroom and back, sit down and watch T.V., there is not much of nothing to do, you know?"

Her only respite from the four walls is her work at a community garden, 11 kilometres from the motel. She doesn't own a car and hitchhikes there each day.
"I want to be home, I want to be on my reserve and I want to have freedom."
If all goes to plan, Spye will move into a new home next month. The Band is rebuilding a new bungalow near where her old house once stood.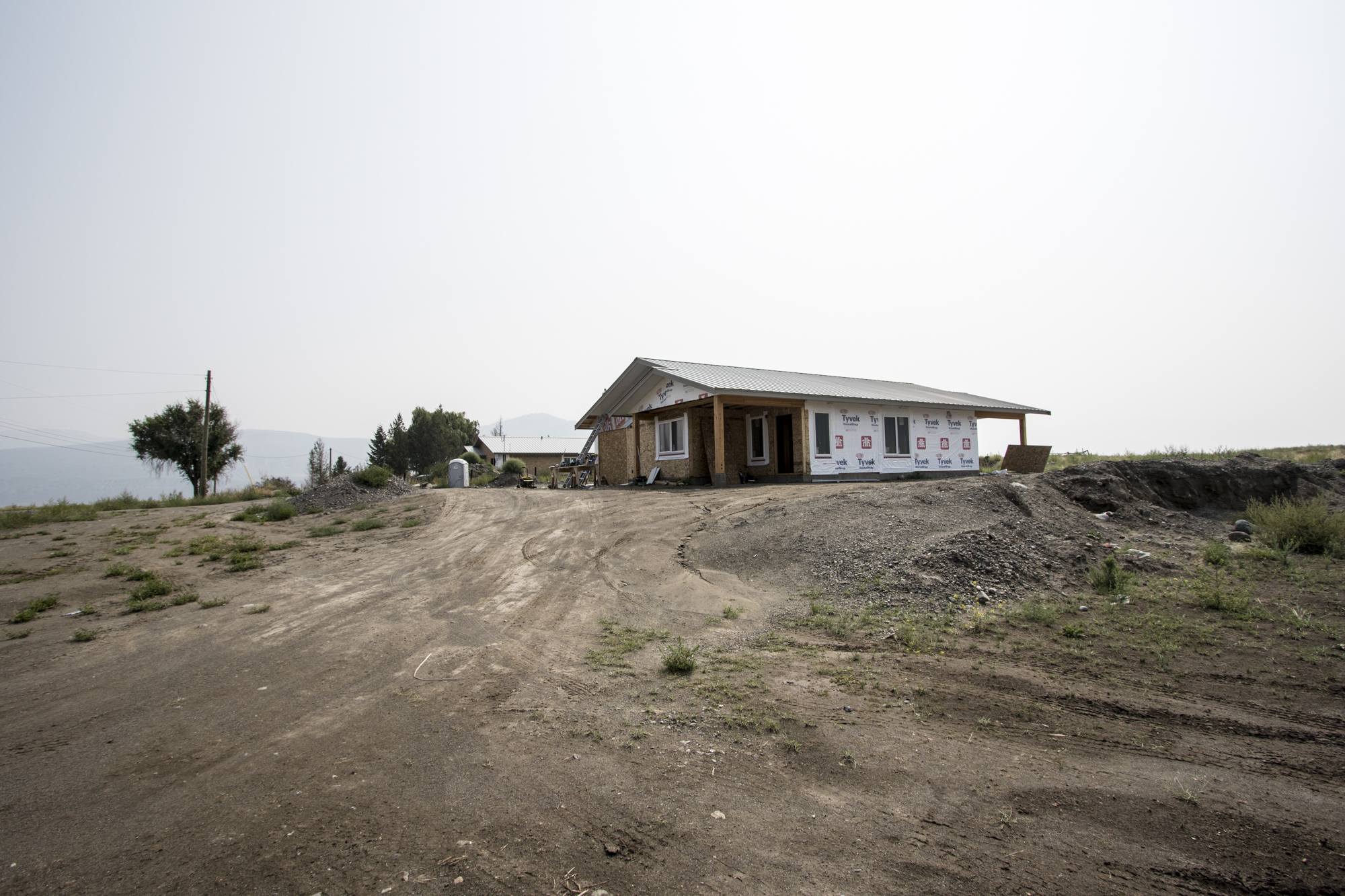 As wildfires burn across B.C during this summer, many who were affected by last year's blazes are still trying to rebuild their lives. The fire that swept this region in July 2017 destroyed multi-million dollar farms and cattle ranches as well as small trailers and bungalows.
In the Ashcroft Indian Band, 12 homes were destroyed, including Spye's.
Today, green grass is growing again on the hills that were burned black last year. And there's a flurry of housing construction on the reserve, but life isn't back to normal.
Thirteen months later, a dozen people still live in motels.

"It's been really hard on them. I've hugged a lot of people...a lot of tears when they come into the office," says Jodene Blain, the Ashcroft Indian Band administrator.
"Can you imagine being in a hotel a year later? They feel like they're in jail basically. It's horrible."
The Ashcroft Indian Band has spent nearly $3 million on reconstruction, rebuilding eight of the 12 homes that were destroyed and the graveyard that was damaged.
The federal government and various agencies have contributed funds as have payouts from insurance policies.
The Elephant Hill wildfire, as it was dubbed, started on the reserve and was relentless in the scope of its destruction.
It ripped through Boston Flats, less than 10 kilometres away from the Ashcroft Indian Band, destroying 45 homes. It later claimed another 45 homes in Loon Lake, and 33 in the Pressy Lake area - rural areas about an hour's drive north of Ashcroft.
On July 29, the fire exploded in size, crossing a river and forcing people from their homes in an area seven times the size of Vancouver, including the town of Clinton.
The fire was caused by human activity and the RCMP are still searching for the person who instigated the blaze.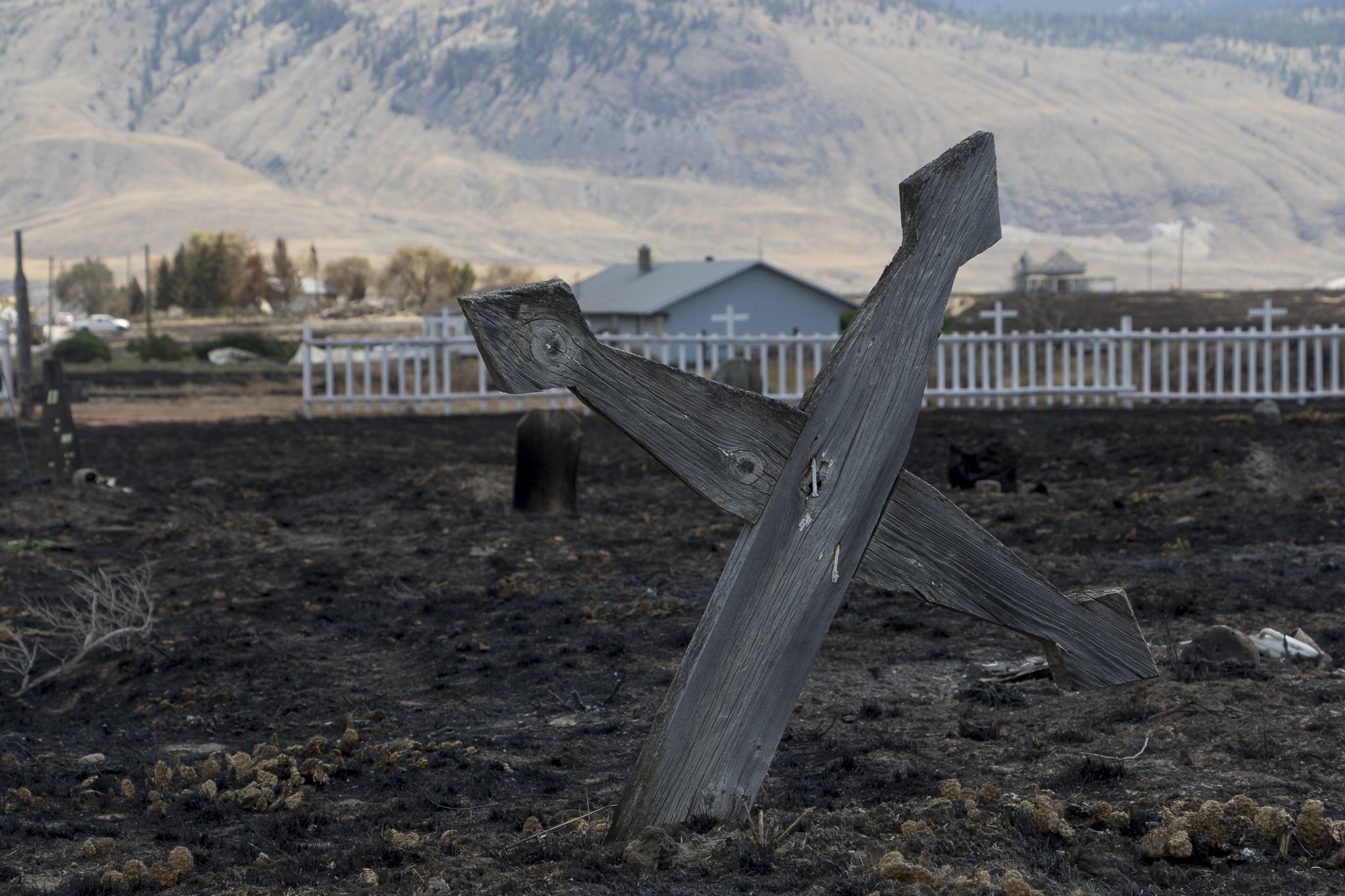 A year later, the fire's impact is still having an effect on the natural environment. Authorities say it has weakened the soil and compromised hillsides, which may have contributed to mudslides that occured this year.
On August 11 alone, 17 mudslides barrelled down a nine-kilometre stretch of Highway 99 near Cache Creek - a 10 minute drive from Ashcroft - when the skies opened up to sudden thunder and lightning storms.
One slide killed a 67-year-old woman who was swept away in her car.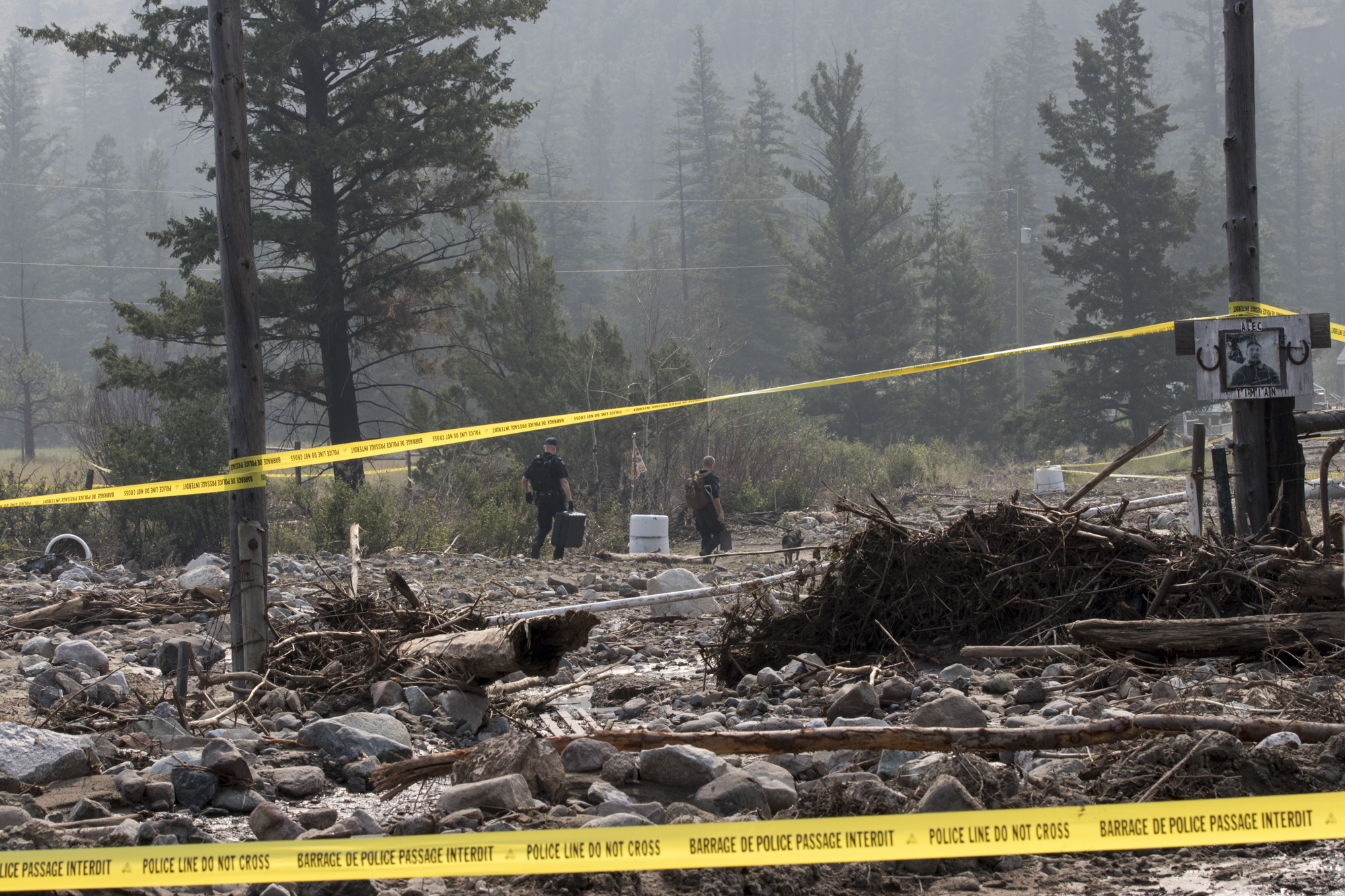 Sgt. Kathleen Thain with the Ashcroft RCMP says until the ground stabilizes these mudslides will continue.
"We are not seeing the end of it yet. We still have to come to our rainy season."
A short drive from the Ashcroft Indian Band was where Susan Smith once lived.
Smith's trailer in Boston Flats was destroyed. Some say the area, where 50 mobile homes once stood, was the worst hit. Forty-five of those homes were levelled.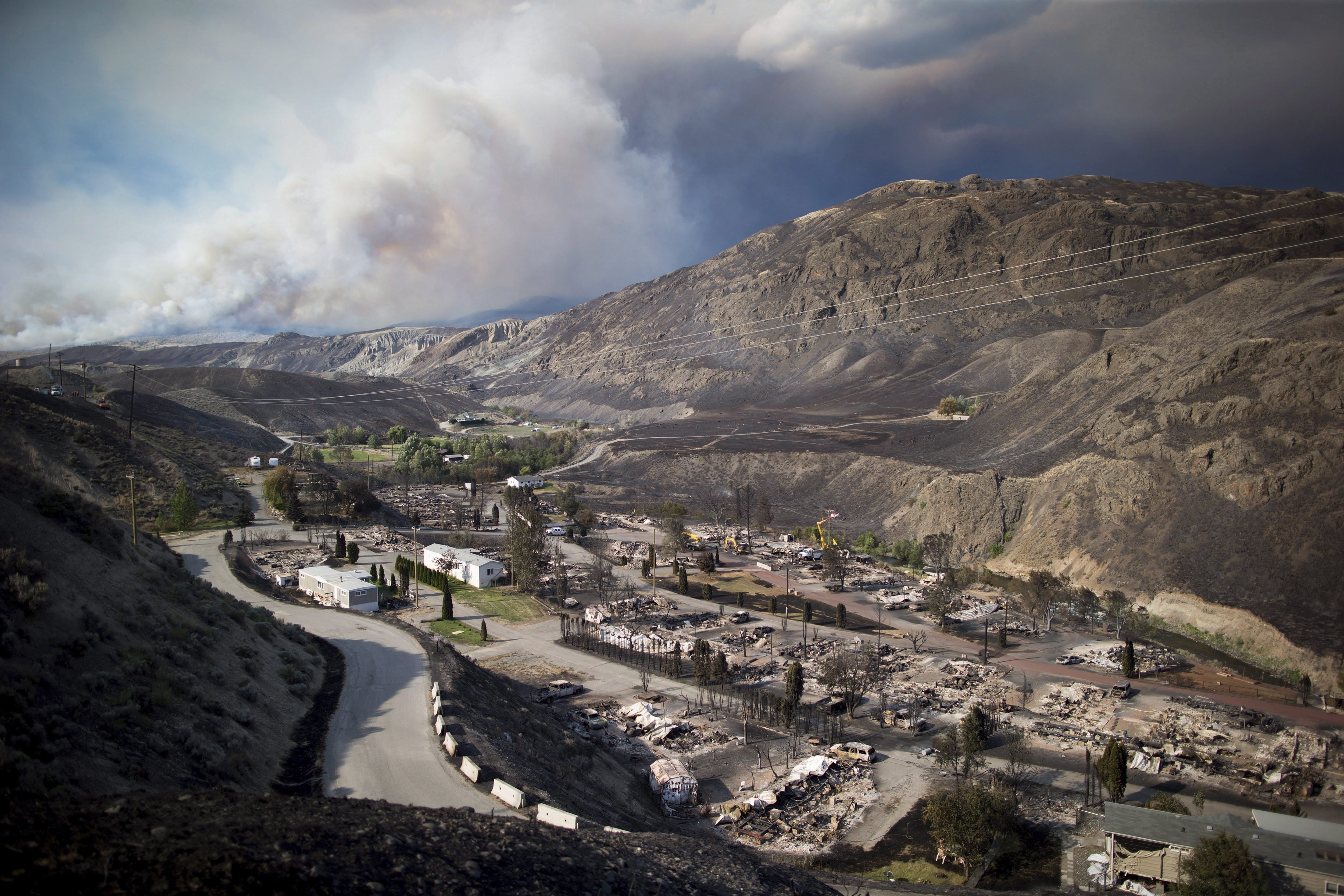 Smith, 65, and her husband Gary, 77, didn't have insurance. After their trailer burned down, the couple were leery of moving in with relatives.
"Who wants a couple of old people living with them?"
With the support of the Canadian Red Cross and Salvation Army they were able to buy a trailer in Cache Creek.
But the stress took its toll. Gary has been in the hospital for two months because of stress.
Her message to those currently faced with wildfires: "Just have patience and everything will come."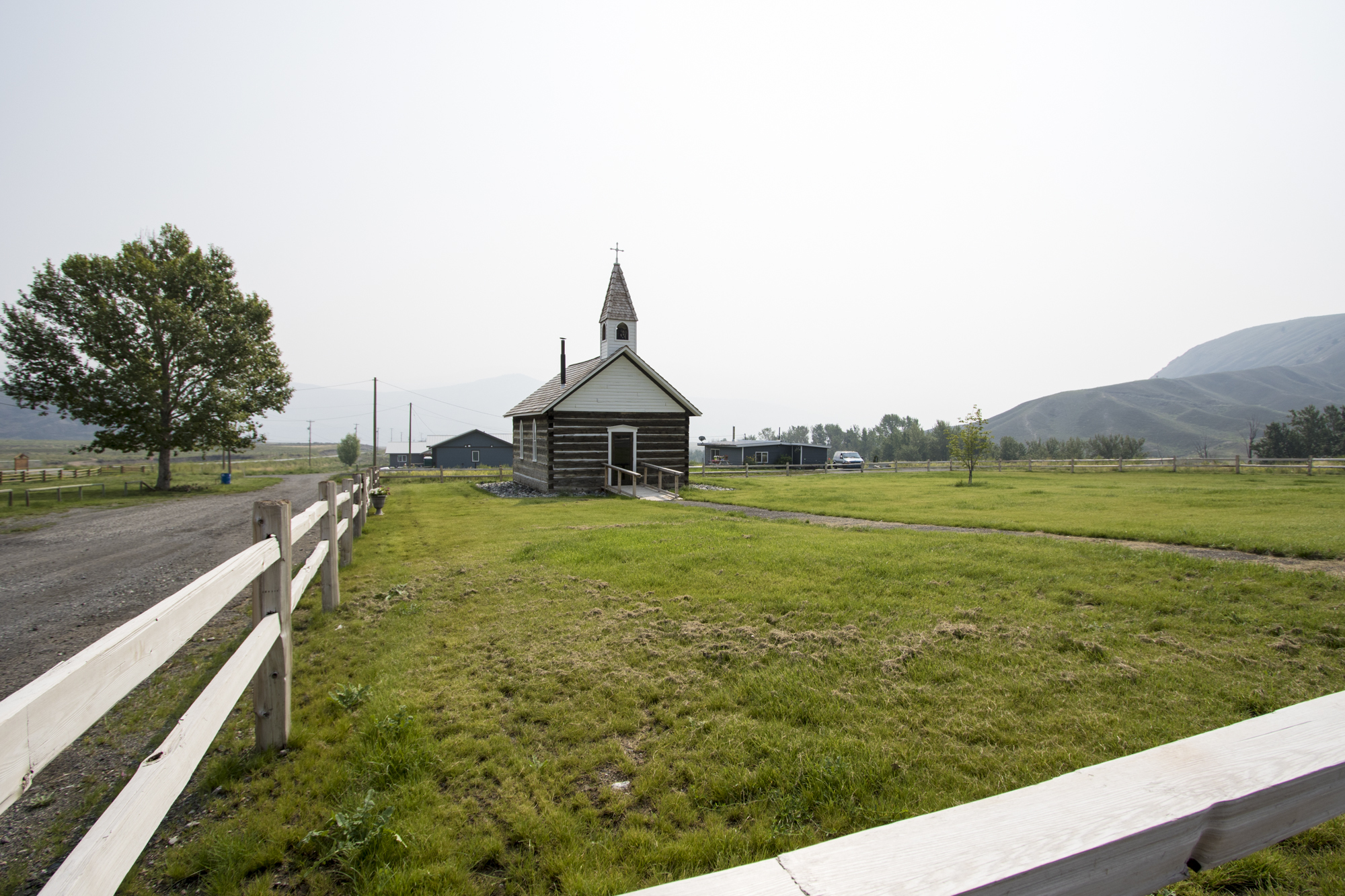 In Ashcroft, Spye is looking forward to moving into her new, two-bedroom bungalow - which is nearly complete - and finally sleeping in her own bed.
But like others who lost their homes last year, Spye said the previous year is one she wants to forget.
"I don't even want to think about it. I try to block it because it was just one whole ugly year."