One of the smallest Mi'kmaw communities in New Brunswick hosts a dynamic father-daughter duo.
Ashley and Christopher Sanipass help ground youth culturally in their Indian Island community, about 86 kilometres north of Moncton. The pair have taken kids spearing for eels out on the ice, they hold hand drum-making workshops and teach the youth to dance their own powwow styles.
Ashley Sanipass, 36, said she and her father owe a lot to Mi'kmaw culture.
"It's been over 30 years ago, since he started his cultural journey and I want to say it saved his family," said the L'nu artist.
L'nu is the Mi'kmaw word for a person of the land but others in the nation still identify as Mi'kmaq.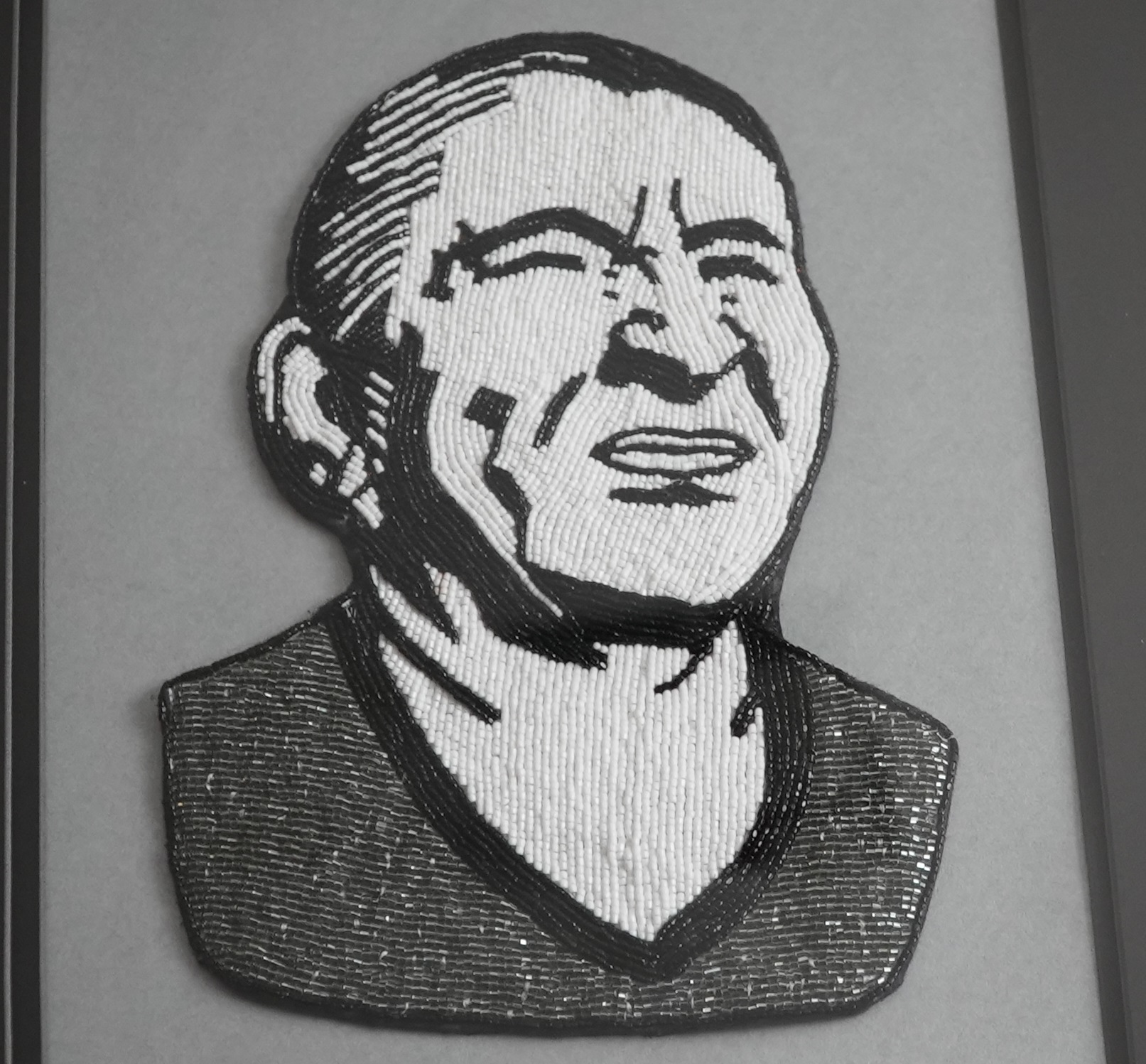 Ashley decided to bead a portrait of her father because he was her first teacher around traditional medicines, and Mi'kmaw culture changed her father's life and sent him along a sober path. Christopher Sanipass, who is 60, struggled in his earlier years with alcoholism but began travelling the red road, the spiritual path to sobriety, when he was around 32.
He started as a men's traditional dancer and as he slowly built his regalia over time, he gained valuable knowledge from other elders.
"I always ask them for help, too," said Christopher.
He remembers growing up around the smell of sweetgrass — his grandmother would pick it and braid it. She taught him about the medicines and the power of prayer. Christopher said his family also wove ash baskets and made axe handles.
He said he didn't notice Ashley's artistic gifts until she was in high school and she brought him a watercolour painting. He said the beaded portrait really impressed him.
"It was beautiful, beautiful work, because it looks like me," said Christopher.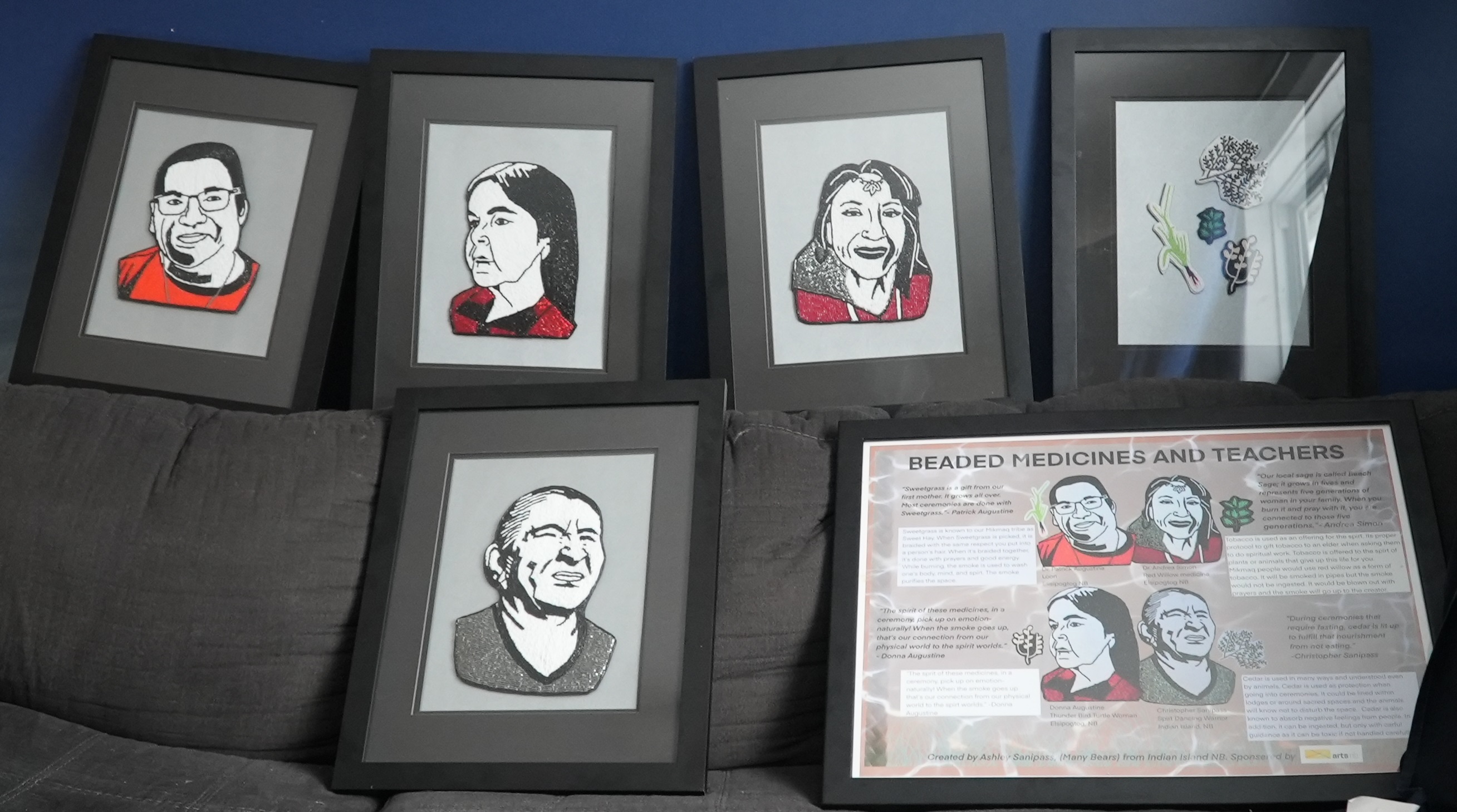 Ashley then, over the course of six months, beaded portraits of three other elders who were important in her life: Patrick Augustine, Donna Augustine and Andrea Simon, all from Elsipogtog First Nation. She wanted to capture some of the cultural knowledge and showcase the work to a wider audience. She received a $9,900 ArtsNB creation grant so she could focus on the project.
4 sacred medicines
Ashley Sanipass started working with beads at age 12. She usually beads portraits of people who had died, so she was nervous about how the people in this project would receive her work. So far, she's gotten high praise and in the end she surprised herself.
"To see the finished product, I honestly can't believe it," said Ashley.
"These people are very knowledgeable and very generous with what they share."
Ashley also beaded the four sacred medicines: tobacco, sage, cedar and sweetgrass.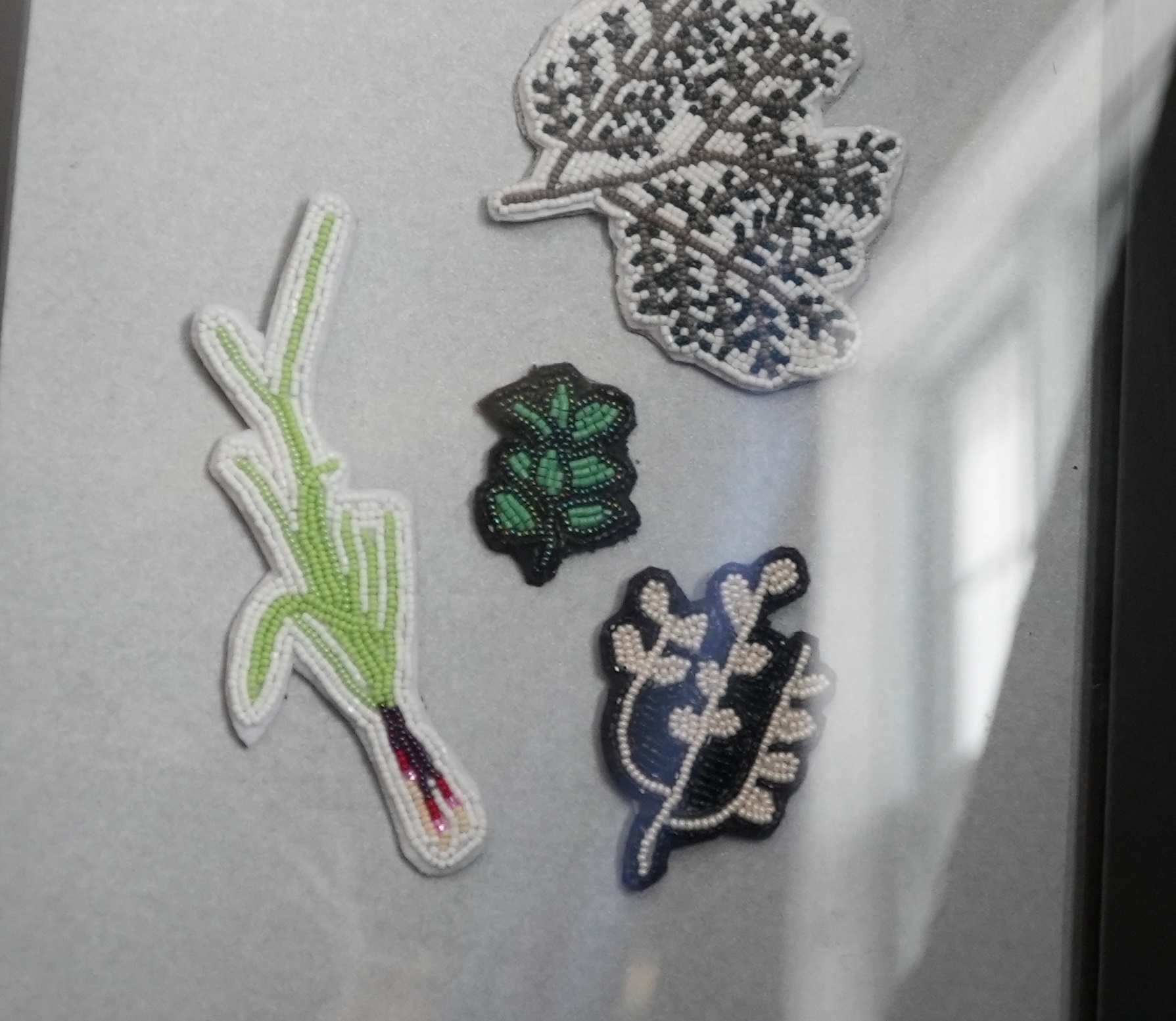 She interviewed each elder to ask them about their cultural knowledge and found a common thread, then displayed the portraits and that knowledge on a poster with a quote from each one.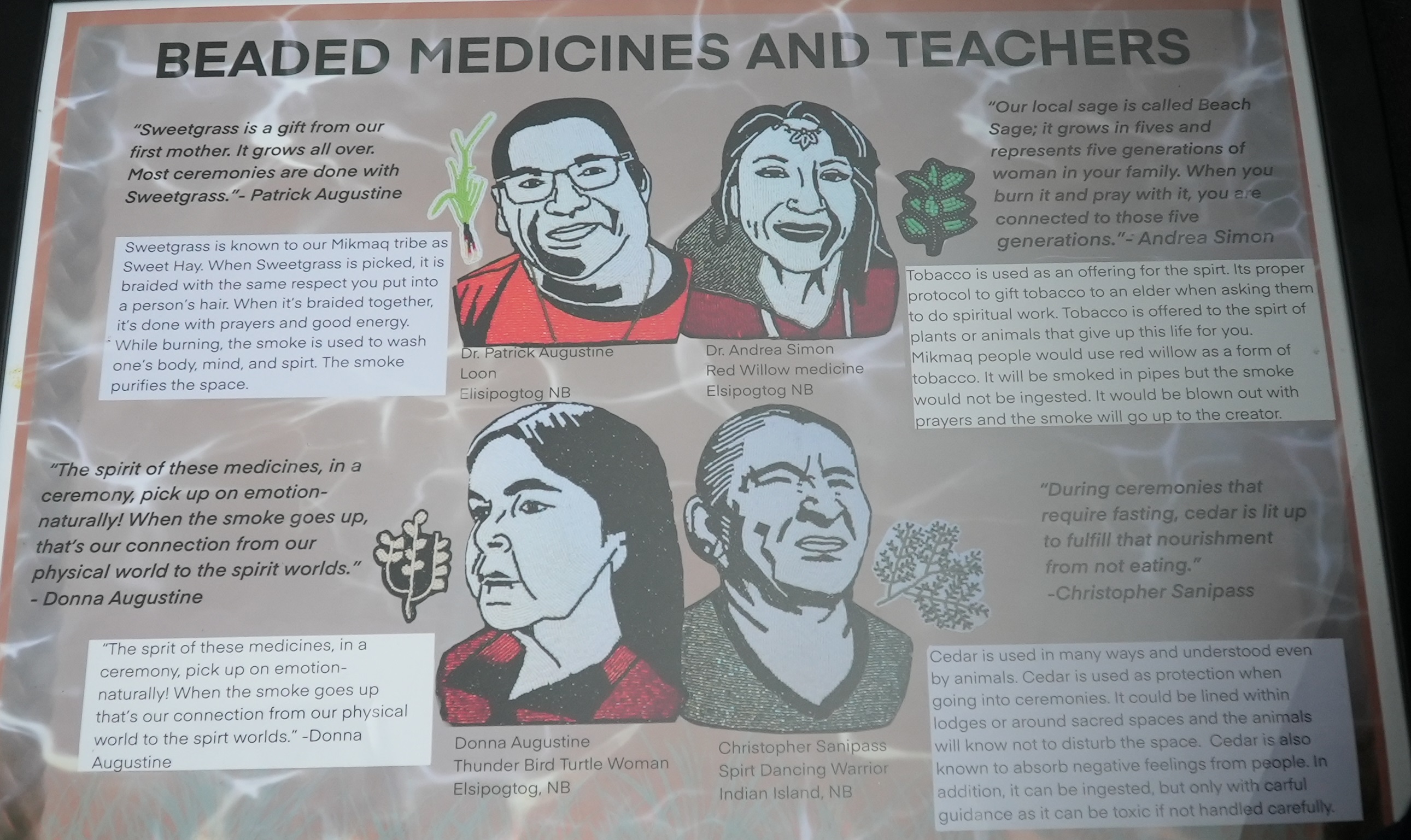 Patrick Augustine, Elsipogtog First Nation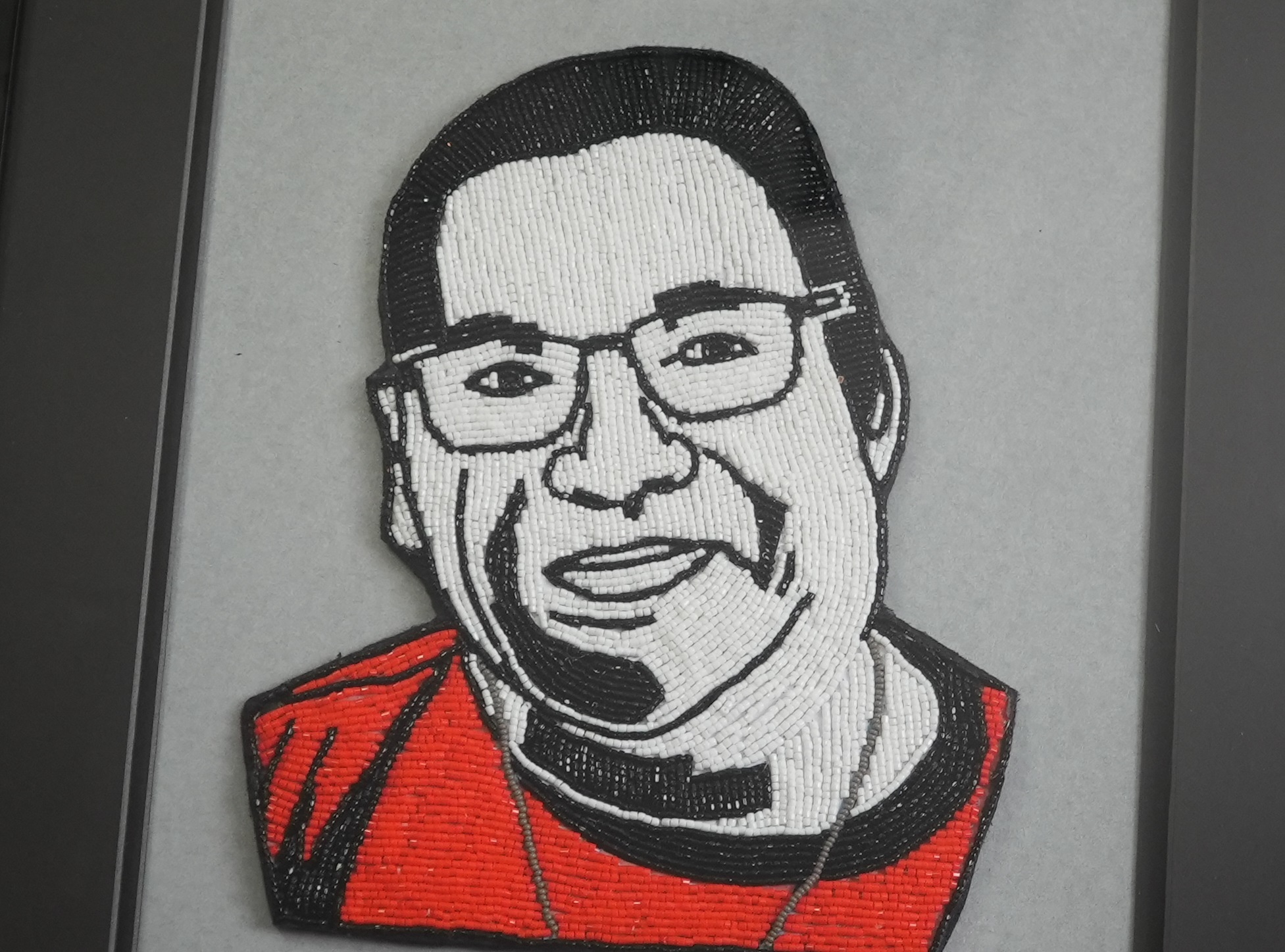 "He's Mi'kmaw, and he's really good at telling stories and I knew he'd know about the medicines and that's why I chose Patrick."
Ashley knew Patrick Augustine from the powwow trail but also knew he is a traditional story keeper and a university instructor.
Donna Augustine, Elsipogtog First Nation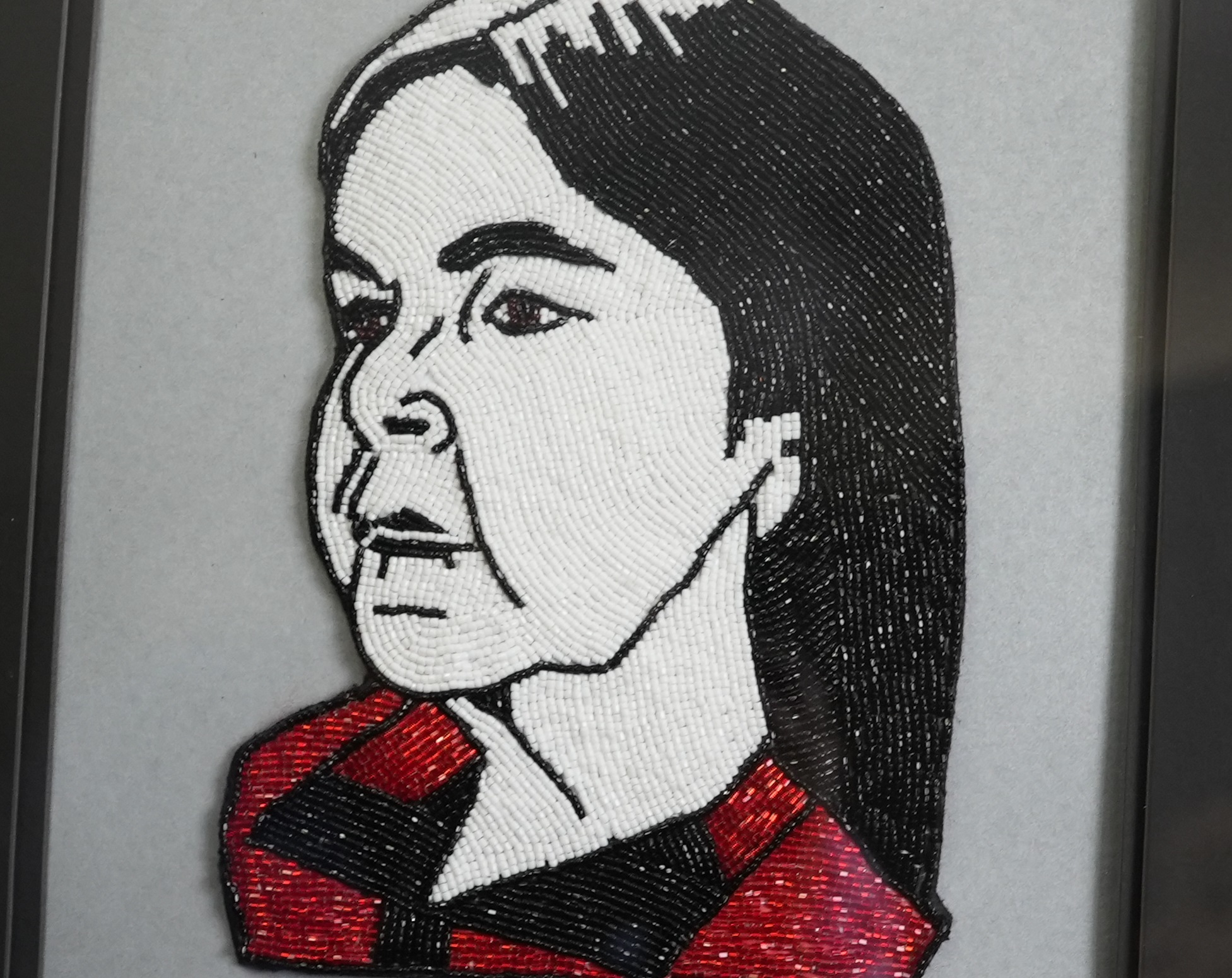 "I don't even know when I met Donna, but she's like a grandmother to me."
Ashley said Donna Augustine is always willing to hold cultural ceremonies in Indian Island.
Andrea Simon, Elsipogtog First Nation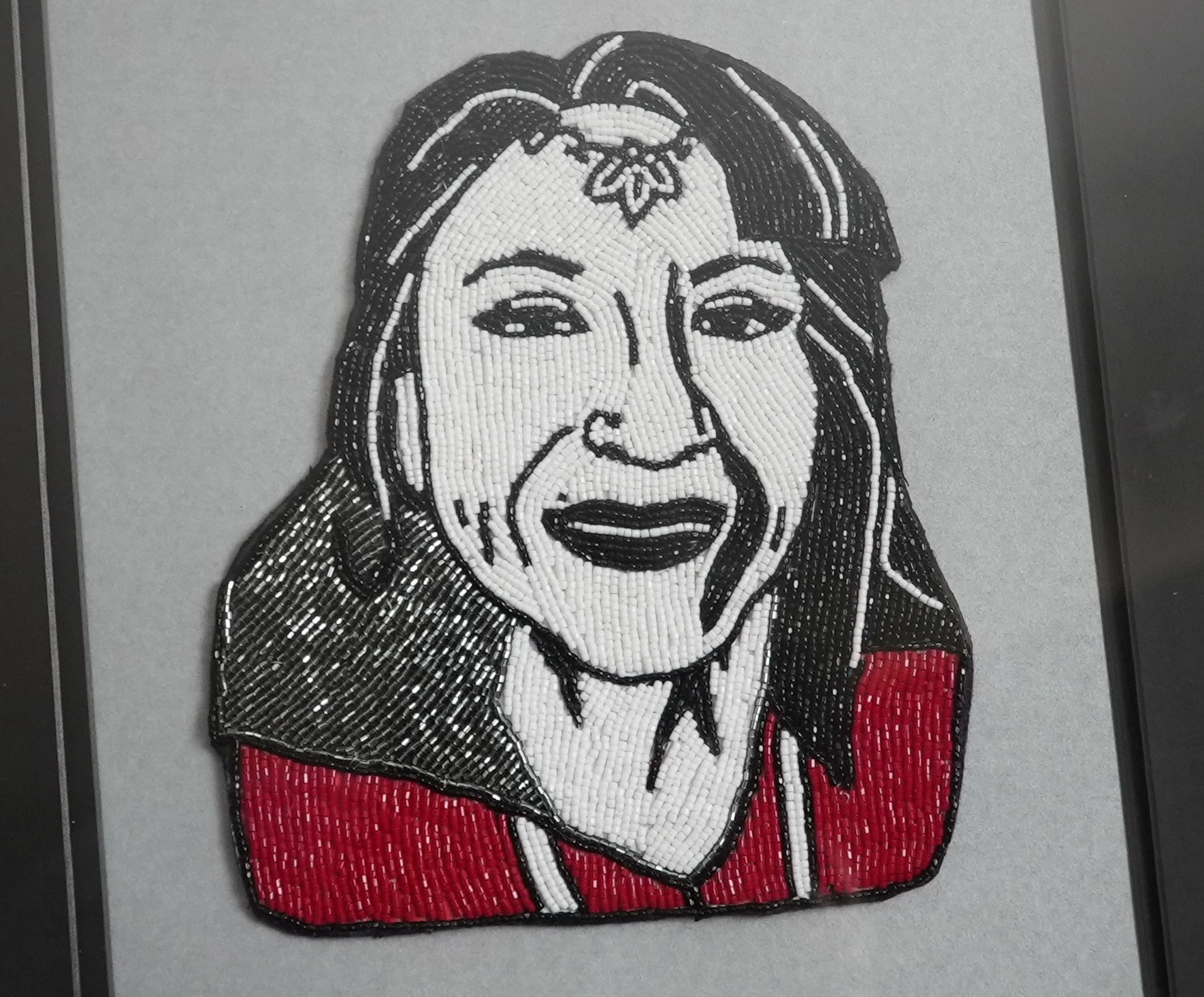 "She talked about our sage that is traditional to this area and how it's used. It grows in fives so when you use that medicine it represents you being connected to five generations in your family."
Ashley is best friends with Andrea Simon's daughter and knew Andrea had a lot of knowledge to share.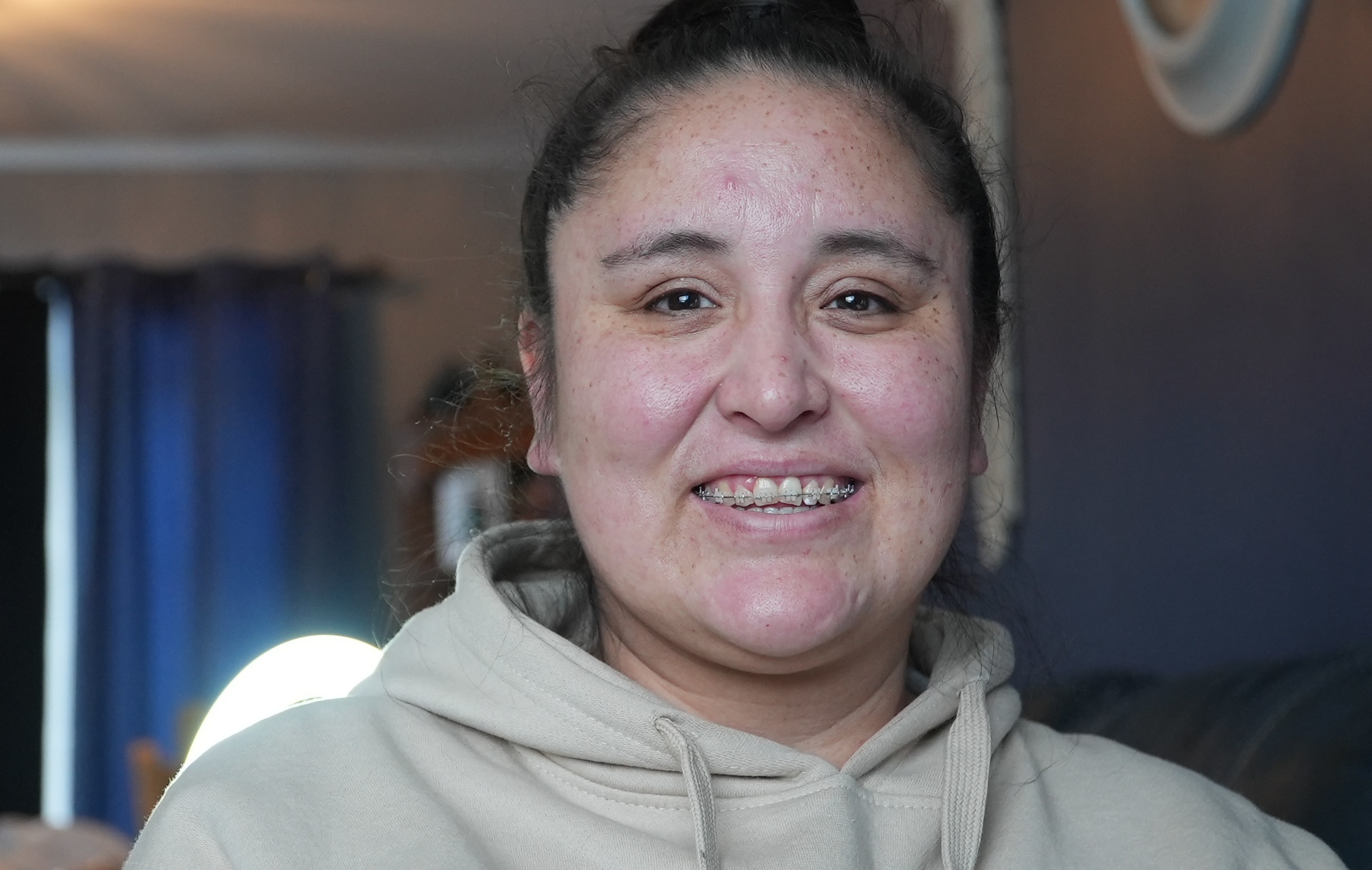 Ashley is hopeful that her artwork can eventually be showcased in a gallery. She also printed posters for educational use that includes the teachings and the elders. She's glad she was able to do it, as she's a single working mom and runs her own business, so she beaded the portraits at night when the kids were asleep.
"I'm really impressed with myself, I did it."