It takes Tom Klement hours to transport a third of his cattle — 20 in total — to a nearby auction mart in central Manitoba for an emergency drought sale.
Only a handful of cows and calves fit in his small navy trailer for each hour-long round trip between his ranch in Eriksdale and the Ashern Auction Mart.
But it's when the 72-year-old rancher unchains the trailer's rear gate and his cows and calves leap out that the weight of the situation hits him.
"It's heartbreaking, really," he said, fighting back tears as the cattle disappear down the alley into the auction mart's livestock holding pens.
Klement is just one of dozens of beef producers in the province's drought-stricken Interlake region parting with their livestock because there's no grass or hay left to feed them.
"This is really a bad year for everybody," he said.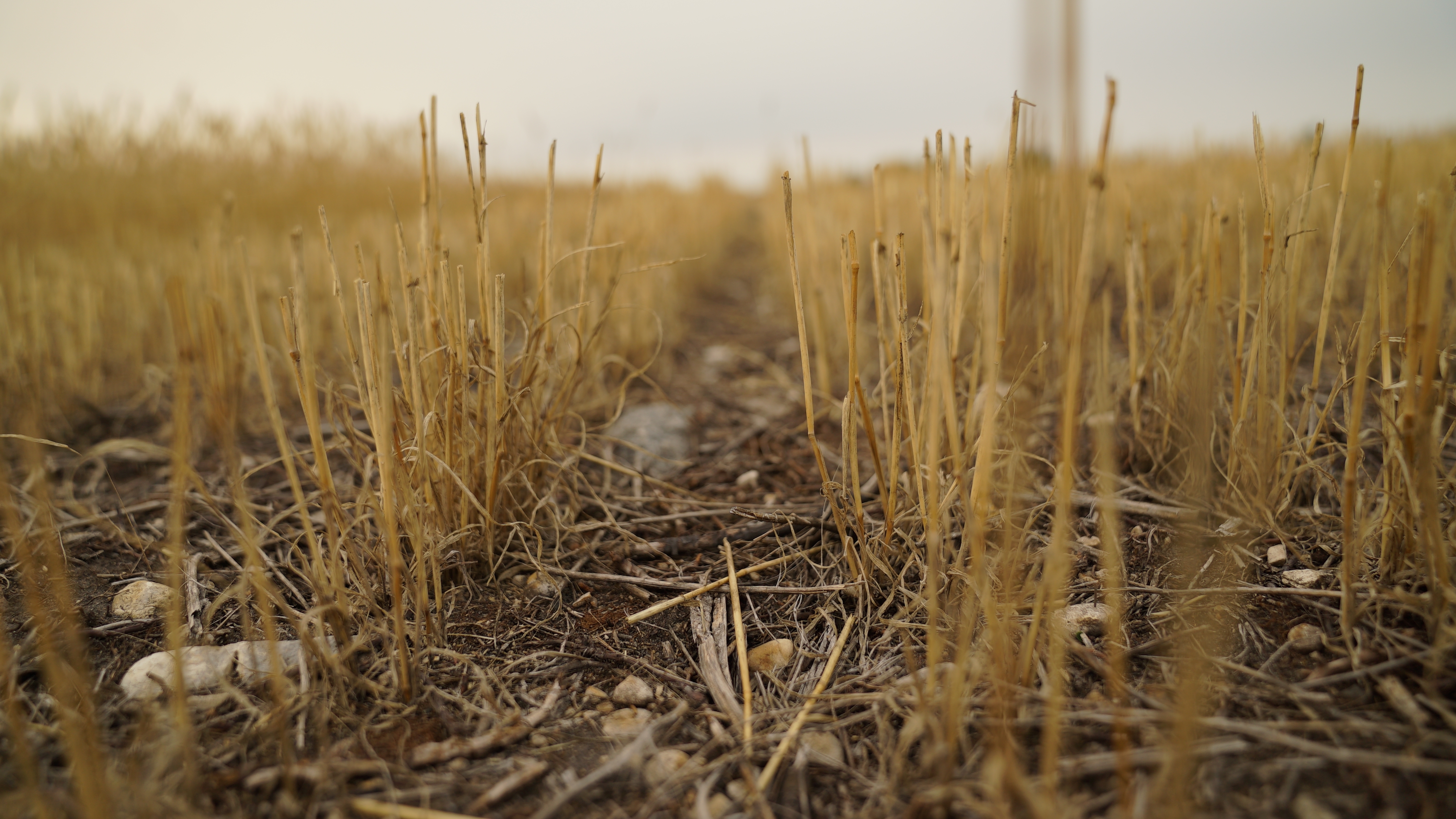 The region, nestled between Lake Winnipeg and Lake Manitoba, is experiencing an exceptional drought, according to the Canadian Drought Monitor. It's a twice-in-a-century event and the most severe rating on the federal agency's scale.
Farmers describe it as "bone dry" and compare their cracked and crunchy soil to the Arizona desert.
About five centimetres of rain in recent weeks caused some seeds to suddenly sprout. But each small green seedling gets decimated by clouds of grasshoppers. The situation is so dire, more than a dozen municipalities have declared states of agricultural disaster.
"When you drive around in the field, as you're in the land, it feels hopeless," said Tyson Cook, a third-generation cattle farmer near Moosehorn, Man.
Ranchers normally keep their breeding stock and sell off their calves later in the fall, once they have weaned them and bulked them up for slaughter.
Cook, 39, already sold off almost half of his 48 heifers intended for breeding at auction earlier this summer.
While the young producer says he has no plans to pack it in, he admits the financial repercussions are worrisome and won't be known until next year.
"This year when we sell the cattle, there will be [money]," Cook said. "But next year, when it's time to make next year's loan payments and you only have half the calf-crop, it won't work. It won't pencil out."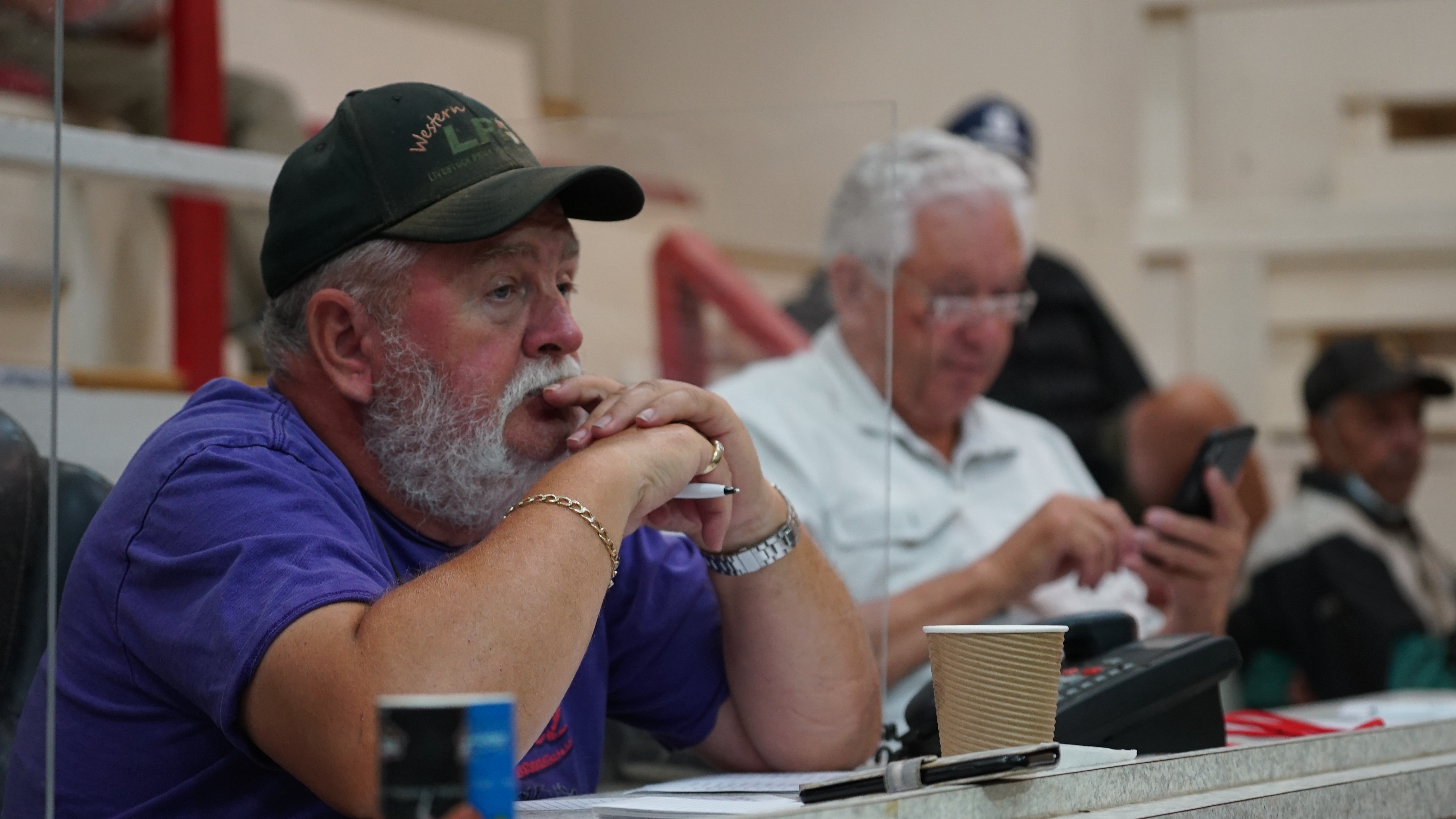 Klement said he's hoping he will have enough fall pasture and hay to keep his remaining herd going through the winter.
"They might end up all going yet," he said. "There's just no hay at all. You go out there and you cut and cut and cut."
Summer sales unprecedented
Wednesday's emergency drought auction was the third held by Ashern Auction Mart since July.
The day before, trailers full of cattle arrived all day long at the auction mart's stockyards.
Lorne "Buddy" Bergner, who has been an auctioneer there for the past four decades, says holding sales this early in the season is unprecedented, but there's no alternative.
"People have to get rid of cattle because there's nothing for them to eat, and you can't let them starve," he said.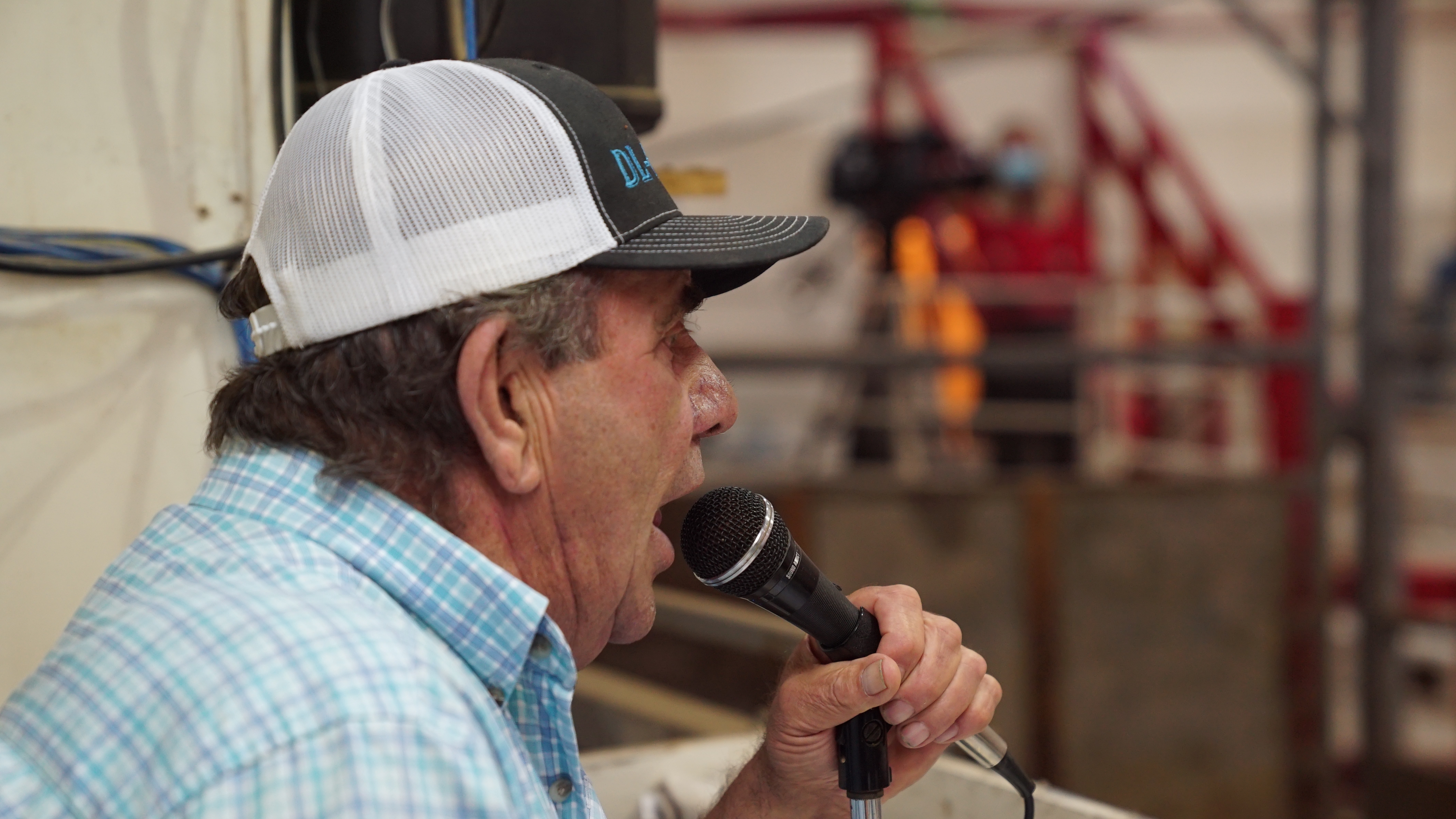 "The pasture conditions deteriorated so bad in some areas, it was an animal welfare issue," auction manager Kirk Kiesman said, adding that some farmers grew no hay or less than 10 per cent of what's needed, so they were forced to sell their cattle early so the animals would not suffer.
In past years, hay has been trucked in from surrounding areas as needed, but with severe drought conditions spanning most of the province, supply is scarce and prices have jumped, Bergner said.
"No one's in better shape that they can help someone out," Kiesman added.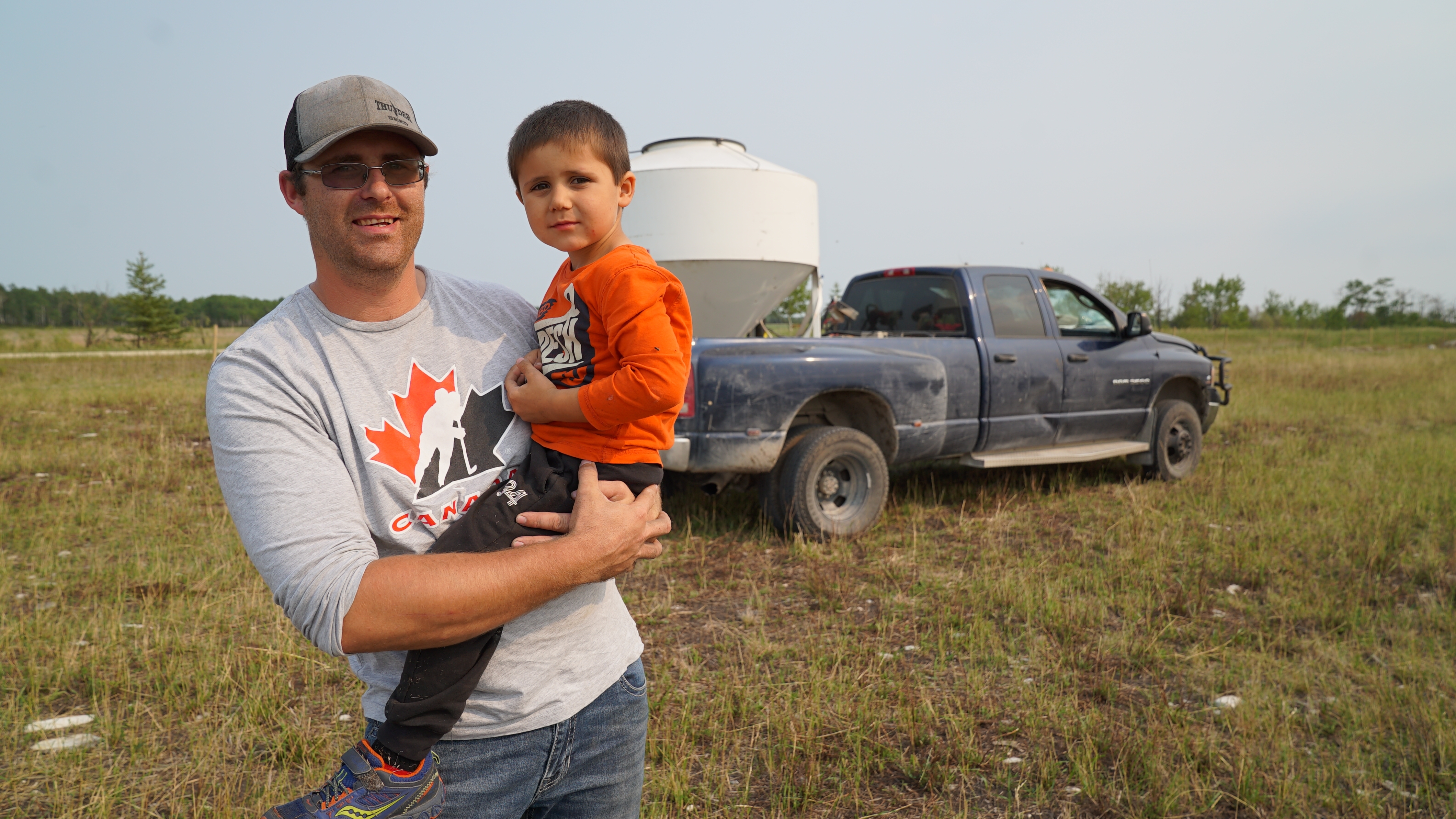 More than 1,200 cattle are up for sale this round, including a handful of farmers selling off their entire herds — their livelihoods.
The other catch: The influx of cattle is driving down market prices. The value of breeding cows has dropped by more than 50 per cent, according to the Manitoba government.
"I'd just like everybody to realize where their food is coming from," Bergner said. "Maybe someday, I don't know, it might not all be here ... a lot of people don't realize these few farmers how many people they feed."
Seeing communities 'unravel'
As climate change makes extreme conditions, such as prolonged heat waves, more common, Arnthor Jonasson fears for the town of Ashern, Man., and the surrounding communities reliant on the cattle industry.
"The hardest part is you're seeing the fabric of our communities unravel," he said through tears. "You're going to see young people leave, and it's going to be tough for these communities going forward."
Jonasson, a longtime cattle rancher and reeve of the Rural Municipality of West Interlake, said it's painful to see his community members in such a dire position, especially young cattle farmers.
"Young guys that are just starting out get indebted to the banks to purchase your cows," he said, adding many are purchased at $2,000 apiece, but sometimes they're lucky to sell for half that amount.
"The security on their loans is going through the ring."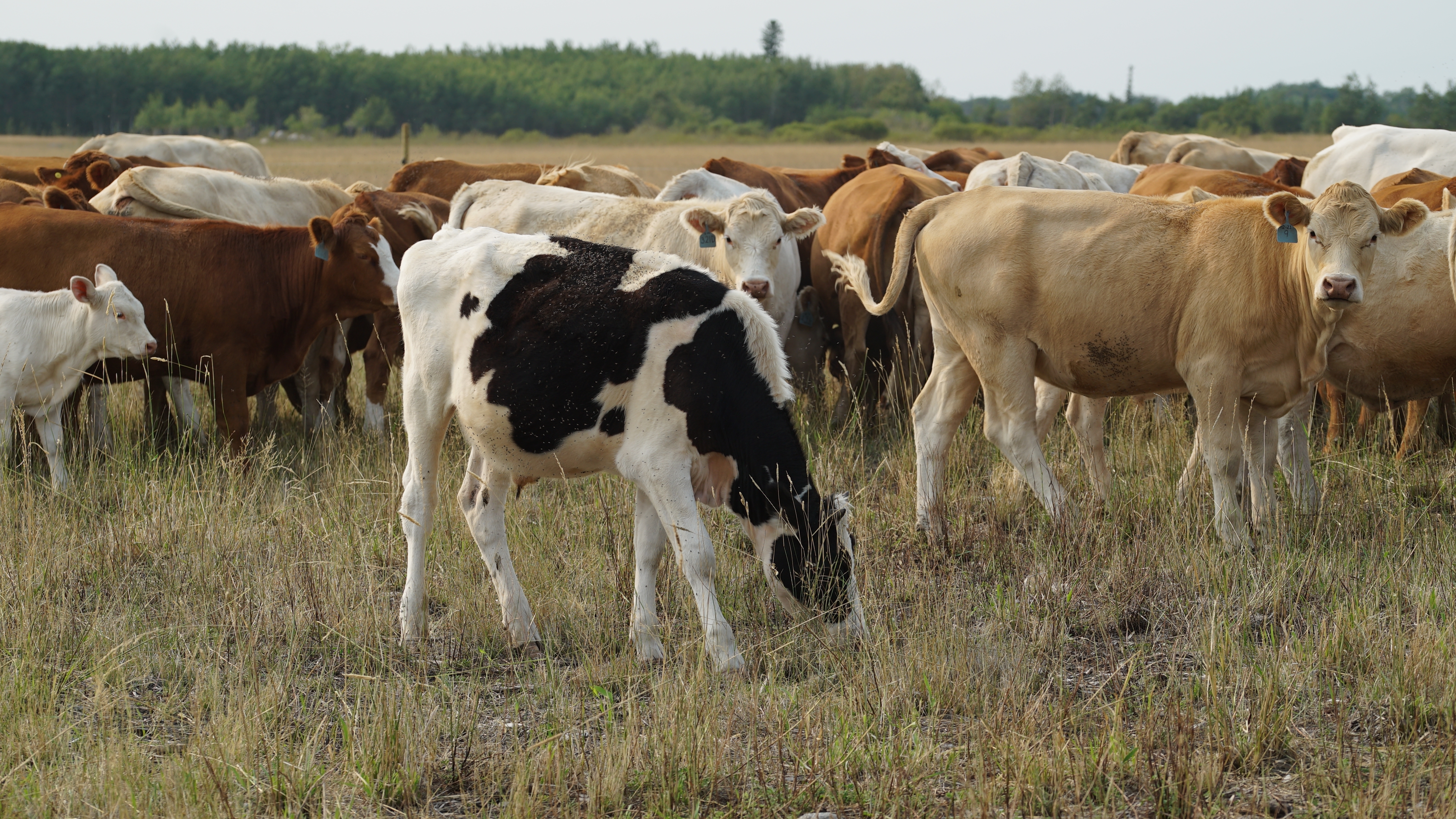 Rain on auction morning
There is a sprinkle of rain on the morning of the third emergency drought auction.
Sitting on the dusty white benches inside the auction mart watching the sale, one farmer ready to sell off hundreds of cattle comments that getting rain now "is like winning the lottery when you're 95. What's done is done."
Bergner starts the bidding as farmers and order buyers sip on free coffee — a rancher selling off his whole herd is picking up the tab.
Most of the buyers are purchasing cattle on behalf of feedlots in Alberta and Ontario.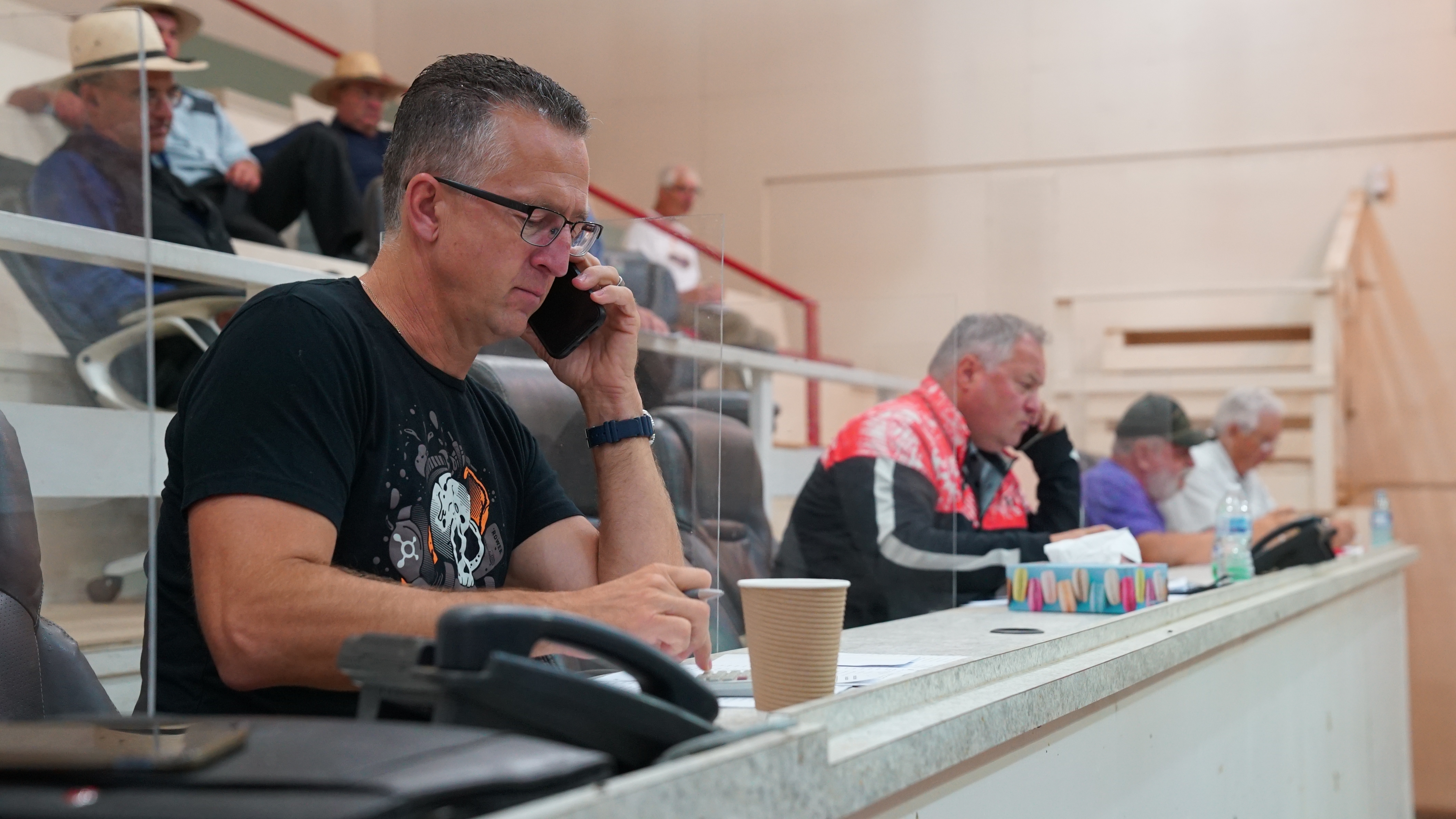 Kiesman, a father of four and a beef producer himself, says the rain lightens the mood, but the auctions this summer have been heavy.
"There's people crying in the stands when their animals sell. There's people that are upset," he said. "You get the whole spectrum of emotions when it's a situation like this."
Back on his farm, Kiesman is dealing with the same thirsty, cracked soil and tough decisions.
For the first time ever, he purchased costly protein pellets to feed his cattle after grasshoppers devoured what was left of his pastures.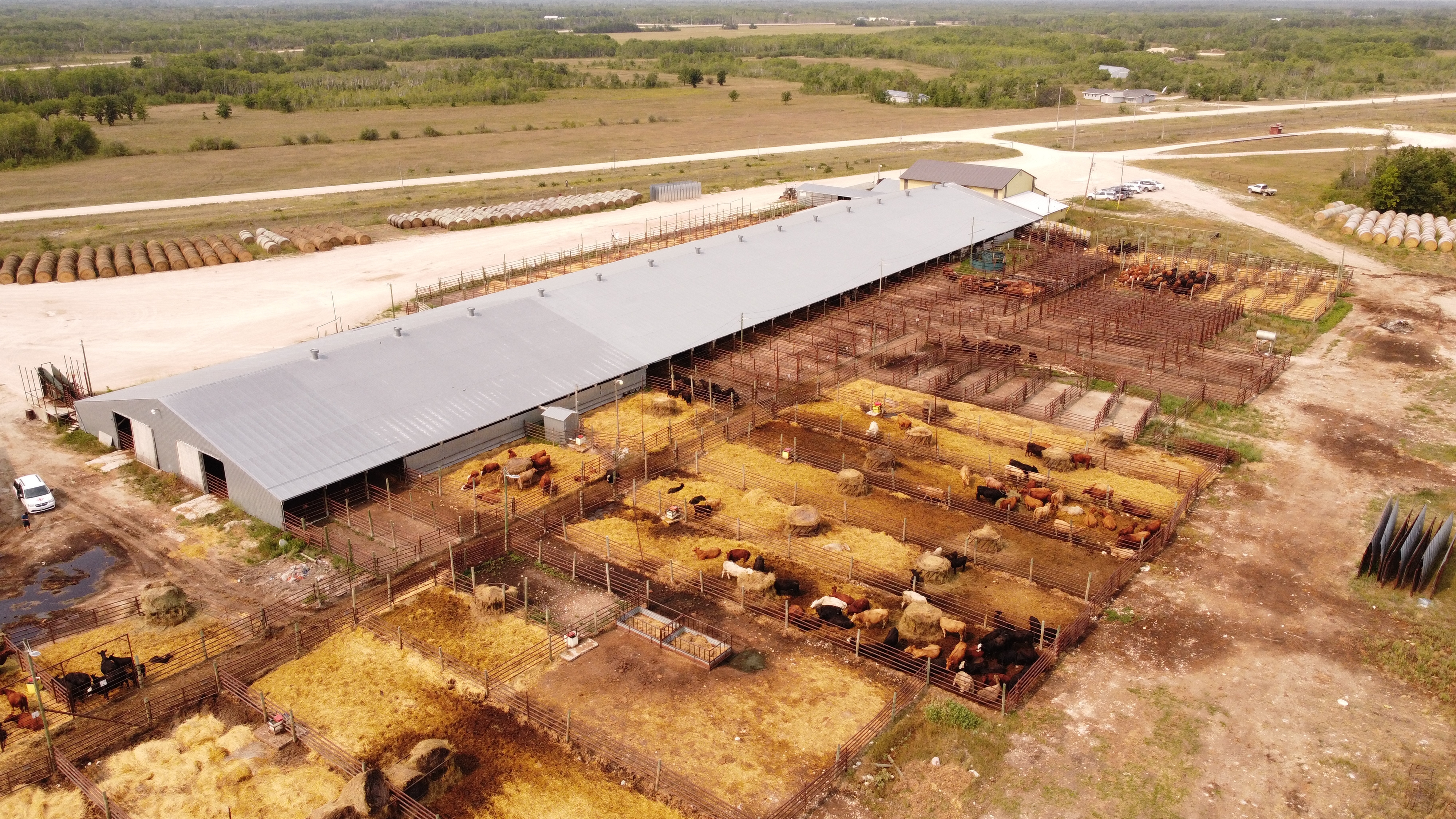 This year's drought comes on the heels of three dry, money-losing years on his farm, making this season especially stressful, Kiesman says.
"It's not sustainable right now," he said, adding that he and his wife talk about how long to fight for the farm and the way of life they love.
"There's only so long you can go bleeding red before you have to decide what you're going to do."
Kiesman says he's encouraged by the Manitoba government's recent $62-million aid commitment for livestock producers affected by severe drought conditions.
The program, still in development, will include funding for "feed assistance, feed transportation, cattle transportation and a herd rebuilding program."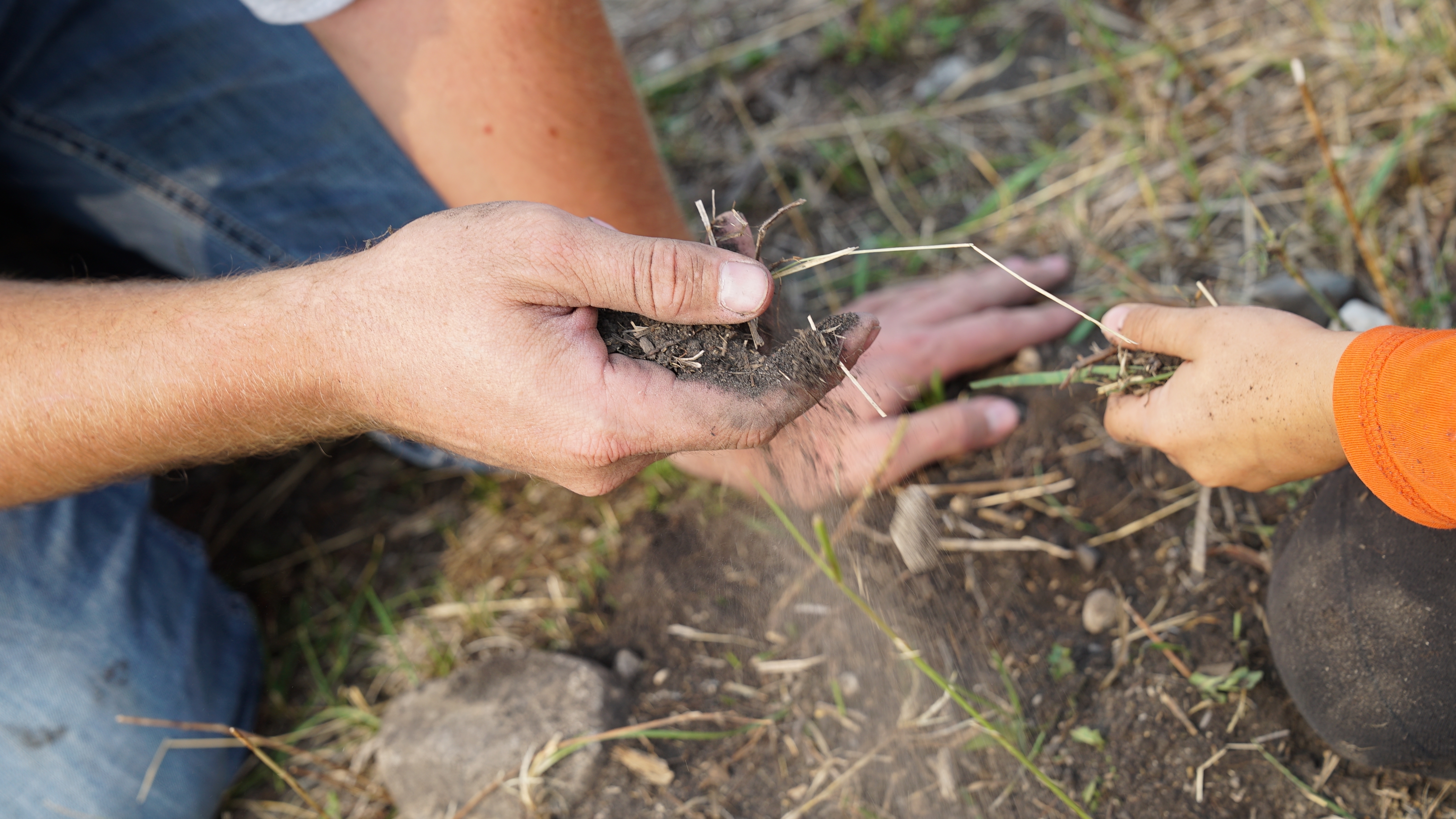 Kiesman says he would like to see an assistance program set up for those who have to sell their livestock this year to enable them to buy back sometime in the near future.
"If they're selling their cows for $1,100 right now and buying back a [breeding] cow two years down the road is going to cost $2,300 to $2,600, the capital loss this year, on top of trying to buy back in, just won't happen."
His son Asher, 4, tags along during Kiesman's rounds, as he often does, and calls out to the herd roaming on the other side of the parched field to come for dinner. Each of the cows have names like Teenie, Georgina and Pepper.
The animal-loving toddler says he'd like to farm one day just like his dad. Hearing that makes Kiesman proud — and wary.
"It's a great lifestyle, but right now it's not the best business."