It was fall of 2017. Jason Kenney, former prime minister Stephen Harper's chief lieutenant, and Brian Jean, who had led Alberta's recently dissolved Wildrose Party, were vying to lead the newly created United Conservative Party. On the second day of the three-day leadership vote, a panicked call came from Kenney's campaign in Calgary ordering his team in Edmonton to shut down a voting kiosk they had set up in an empty storefront in a strip mall.
The location on Ellerslie Road quickly emptied. By the next day, volunteers huddled in a private home in southeast Edmonton, where one insider alleges they cast votes from their mobile devices using PINs collected from registered voters.
While Kenney's team worked in that Edmonton home, the online dashboard used by Jean's campaign to track the number of votes coming in had gone dark. The UCP was no longer feeding the campaign updated stats on how many members had voted and which PIN had been used.
By the time Jean's dashboard fired back up, the number of ballots cast had skyrocketed. Ultimately, Jean lost the race by 30 percentage points and Kenney went on to oust Rachel Notley's NDP in a provincial election.
A CBC News investigation lifts the veil on what happened inside voting kiosks set up by the Kenney campaign. It's part of a larger story about allegations of wrongdoing by the team behind Alberta's current premier that one longtime conservative operative says is the focus of an ongoing RCMP investigation and an expert says undermines the credibility of Canada's democratic system.
The Kenney campaign is also accused of using fraudulent emails to cast ballots and of collaborating with another leadership contender who attacked Jean in a "kamikaze" campaign.
​INSIDE THE KIOSKS​​
Tariq Chaudhry is not a fan of Kenney — but it wasn't always that way. The former president of the Pakistan Canada Association in Edmonton says he was courted by Kenney before he won the leadership race.

Chaudhry worked to get Kenney elected, hosting Eid banquets so Kenney could mix and mingle with his community in Edmonton, signing up members and volunteering at the voting kiosks.
He says part of the reason he soured on Kenney is because he's still owed money for the events and $6,000 in membership fees he bought for others — in violation of party rules. Chaudhry was also told the party would not support him as a candidate in the provincial election after vetting turned up concerns.
Each UCP member could vote online or by phone using a unique PIN that was supposed to be used only by that person. The UCP rules for the vote say: "Contestants, their staff and volunteers may not collect, utilize or deal with an elector's PIN in any fashion. Breach of this rule will result in disciplinary action that may include disqualification of a leadership contestant."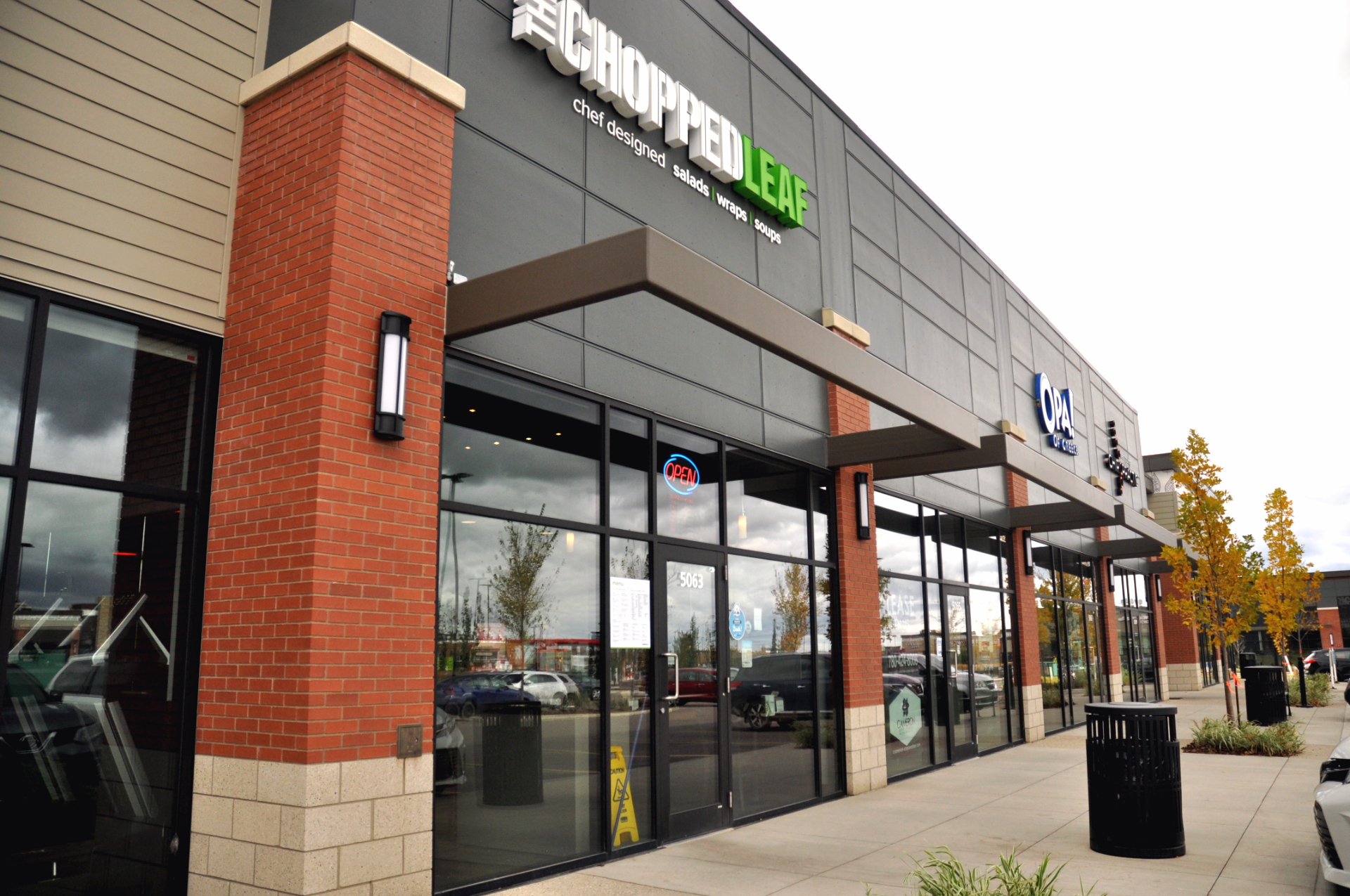 Chaudhry says his job at the voting kiosks was to phone UCP members in the Pakistani-Canadian community and ask for their PINs — although he claims he didn't manage to get many. He says he would pass the PINs to Tim Uppal, a former Conservative MP who played a key role on Kenney's campaign. Uppal shared the PINs in turn with volunteers who used them to cast votes for Kenney, Chaudhry says.
Uppal, who had previously worked with Kenney on Harper's cabinet, is currently running in this fall's federal election as the Conservative candidate in Edmonton Mill Woods.
Chaudhry points to Uppal as one of the people in charge of the Kenney voting operation, as did another insider whom CBC News has agreed not to identify because he fears repercussions in his tight-knit ethnic and political communities.
"There was two or three guys with a computer. If somebody was getting a PIN, they were giving to one of these guys, or Tim Uppal… then they were voting by themselves," Chaudhry said of the Ellerslie Road location.
Chaudhry says he initially didn't think he was doing anything wrong, simply helping voters who couldn't navigate the online or telephone voting process. He said he put his faith in Uppal, who he thought would know more about what was allowed and what was not.
'WHY THE PANIC?'
Once the kiosk was moved to the private residence, according to Chaudhry, there were no computers set up. He said volunteers used their smartphones to cast votes and he was told to make his calls from his own home, then pass the PINs to those working at the house.
By that time, Chaudhry says he had become skeptical enough about what was happening to ask others whether they were concerned about casting votes from their personal devices.
"So, I asked them a question. They said, 'Don't worry, we have a program which … every time we put the PIN in, a different IP number shows," he said.
An IP address gives the geographical location of a digital device.
Party rules prevented more than six votes from one location and VPNs disguise the geographic location of a vote by changing a device's IP address.
The other source who worked at the kiosk and who CBC News will refer to as "John Smith" said the implied intention of the kiosk was to help voters, but it didn't live up to that intention. When asked whether many voters showed up at the first public location, he said, "No."
Smith said he could not explain what the volunteers were doing at the voting kiosks and denied any knowledge of wrongdoing. He said any questions need to be addressed to Uppal.
But Smith did say the real question that needs to be answered is why the Kenney campaign quickly shuttered the office and moved it to a private residence in time for the last day of voting.
"Why the panic? If not doing anything wrong, why the panic?" he said.
THE ROLE OF A FEDERAL CONSERVATIVE CANDIDATE
Chaudhry says he received calls from both Uppal and Kal Toor, who is now the UCP's VP of memberships, telling him not to go to the Ellerslie Road kiosk on the day it was shut down.
He said Uppal, Toor and former Progressive Conservative Edmonton MLA Peter Sandhu were all at the kiosk located in the house.
Both Chaudhry and Smith also say the house where the operation was moved was owned by someone close to Uppal. Both men put the home in the southeast Edmonton neighbourhood of Laurel, but disagree on who owned the property.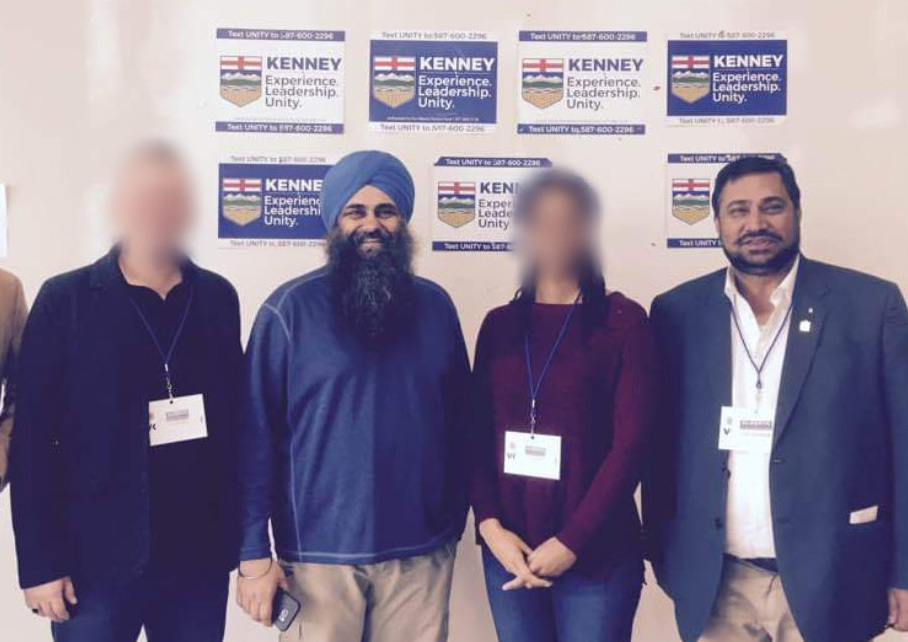 Sandhu, the former MLA, also denied knowledge of the Ellerslie Road location until he was told of a photograph obtained by CBC News from his private Facebook page that showed him at the Ellerslie Road location with Uppal.
He refused to say whether or not that kiosk had been shut down.
Uppal, through a Conservative party spokesperson, denied being involved in the kiosk operation, but did admit to being at the Ellerslie Road location.
"Mr. Uppal dropped by just like a number of other people did," Mathew Clancy wrote in an email. "Again, Mr. Uppal had no role in setting up or operating any so-called voter kiosk."
AT JEAN'S HQ, THE SCREENS GO DARK
The night before Kenney's campaign began working in the southeast Edmonton home, the UCP made a decision. Because there were so many issues with voters receiving their PINs, it resent all of the PINs that had not yet been used to vote to the phones and emails attached to that membership.
Shortly after that, according to Jean's financial agent Robert Such, information from the party on who had already voted stopped flowing. The campaign had no way of knowing who and how many people had voted. When information started rolling in again hours later, the number of ballots cast had skyrocketed
It was all too familiar to Such.
During the vote that brought together the Wildrose and the Progressive Conservatives a few months earlier, Such witnessed a member of the unity team for the Wildrose Party walk into the party's offices and leave with the electoral officer's binder full of physical copies of the PINs needed to cast a vote on the proposed merger.
Shortly after, the dashboard provided by the company running that vote went dark. Again, blindness. And again, once oversight returned, the number of ballots cast had ballooned.
"Well, the dashboard got cut off but when we got back all of a sudden, yup, 90 per cent voted," said Such. "That's like, oh, you get the sinking feeling in your stomach."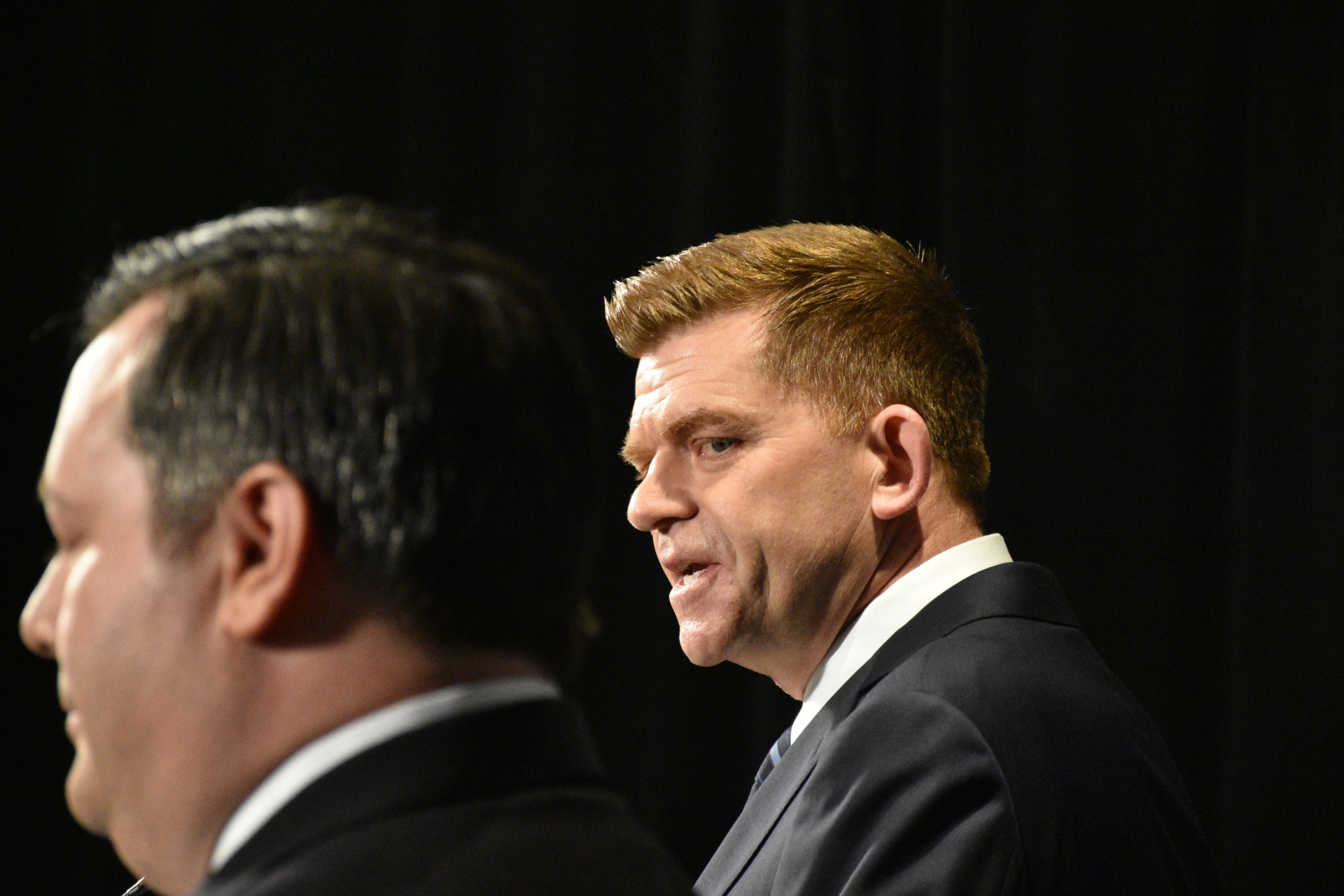 He said there just wasn't enough evidence that something untoward happened, and he was the one who signed off on the veracity of the leadership vote on behalf of Jean's campaign.
"I still, to this day, can't say I've seen anything wrong because how do you … if somebody gets the PINs and votes [with] them privately in a room somewhere and there's rumours — and there's a whole bunch of rumours of how it was done after the fact — at the time I had no idea," said Such.
As for why all this might have happened, Such says polling showed a race that was too close to call — even though Kenney was widely viewed as the sure victor.
QUESTIONS REMAIN AFTER VOTE AUDIT
The UCP has long maintained there was no wrongdoing in the leadership vote and as proof, points to the auditing process conducted by Dorward & Co — founded by former UCP candidate David Dorward.
But Dorward's audit of the vote could only go so far, Such says.
"His audit report is absolutely correct. It's a specified audit that he basically says, 'Yes, one vote per PIN was all that happened,'" said Such.
However, Dorward had no way to determine whether a PIN was used by the member it was assigned to or where the vote was cast.
Robyn Henwood, chair of the leadership election committee, spoke to CBC News in 2017 about concerns over voter fraud raised by the campaigns of both Jean and Doug Schweitzer.
"The chances of voter fraud are so small, the chances that someone would get somebody else's PIN is nearly impossible," she told CBC News during the leadership vote.
"The only people who could possibly do this would be the campaigns themselves and we know these leadership candidates. I do not doubt their integrity at all."
Henwood, who's now the executive director of UCP caucus, has not responded to requests for comment for this story.
The UCP also didn't return multiple requests for comment from CBC News sent to the party's executive director, its news media contact and the premier's office.
KENNEY DEFENDS KIOSKS, VPNS
Kenney said earlier this year that his campaign set up voting kiosks in order to help eligible members cast ballots and claimed the use of VPNs was normal procedure.
His remarks in February brought about a prompt, and rare, rebuke from Jean.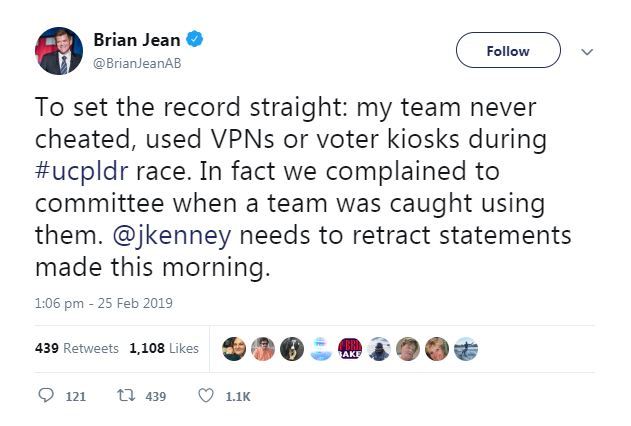 Jean said his campaign complained after it was discovered Kenney's team was using the technology, as did Schweitzer's campaign.
Schweitzer, who is now Alberta's justice minister and attorney general, has been interviewed by the RCMP as part of its ongoing investigation into the allegations of voter fraud in the UCP leadership election.
Such said the Jean campaign was told specifically that VPNs could not be used and that voting kiosks were not allowed. But he said the party shrugged when it was discovered Kenney's campaign was using both techniques.
FRAUDULENT EMAILS USED
The allegations made by Chaudhry that he and others phoned members to retrieve their PINs and then passed them along to members of Kenney's team to vote is not the only allegation of wrongdoing in the vote.
Former MLA Prab Gill, who was ejected from the UCP following a ballot-stuffing controversy during his nomination race, wrote a letter to the RCMP last year alleging fraudulent email addresses were affixed to membership forms in order to funnel PINs to the Kenney campaign.
His letter says the kiosks were used to cast those votes and were set up in both Edmonton and Calgary.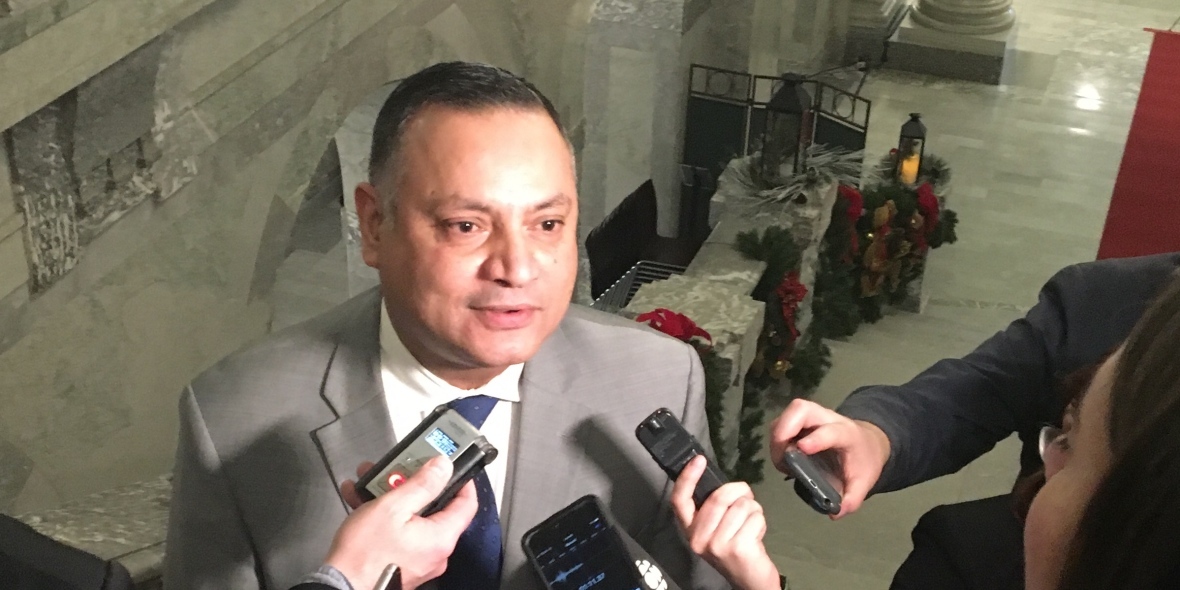 CBC News searched for historical registration data using DomainTools and confirmed that dozens of email addresses attached to UCP memberships were all purchased by anonymous sources in the lead-up to the UCP leadership vote, between Sept. 20 and Oct. 13, 2017.
Many of those emails, with domains like link3mail.com and jaringmail.com, all link back to the same web host.
It is not known who bought those email addresses.
However, CBC News cross-referenced membership lists with a party list of all those who voted in the leadership contest and found that some fraudulent emails were used to cast ballots.
PAYING FOR MEMBERSHIPS DESPITE PARTY RULES
Both Chaudhry and Smith say they each signed up hundreds of people for UCP memberships without taking payment for them, something that is also against party rules.
Both men say they passed the memberships on to a woman named Anne Jordan, who was active on the Kenney campaign.
It is not known who ultimately paid for those memberships, although Chaudhry says he personally paid $6,000 for 600 of the 1,200 memberships he signed up. He could not afford to cover the cost of the rest, he said.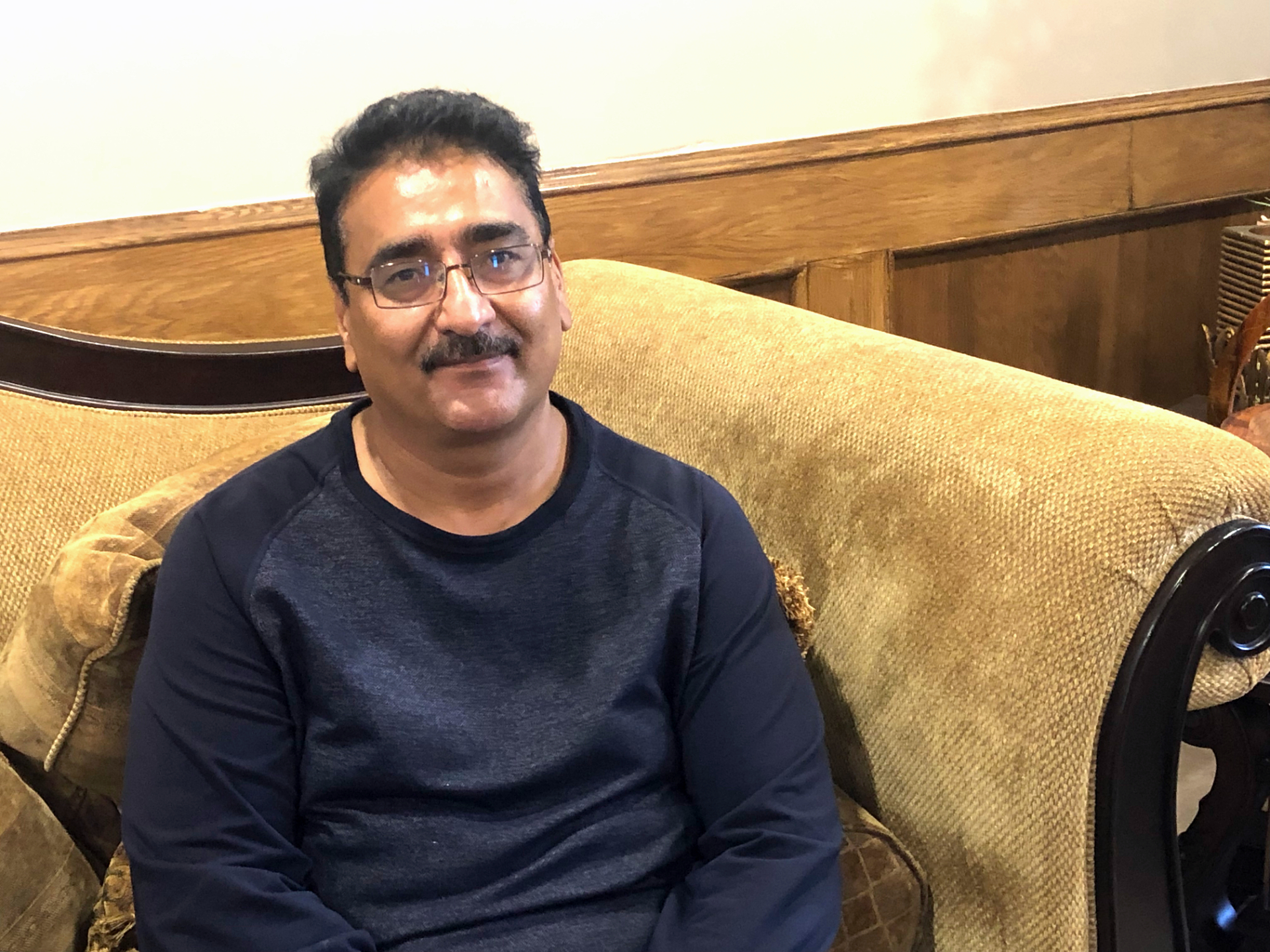 Jordan has not responded to multiple requests from CBC News for an interview, but her lawyer, Kent Teskey, did respond asking for questions in advance. CBC News does not provide questions for consideration prior to an interview and so Teskey declined on behalf of his client.
CABINET MINISTERS QUESTIONED BY RCMP
The RCMP has been investigating what it calls "allegations of identity fraud" related to the UCP leadership race.
CBC News has confirmed as many as five cabinet ministers, three MLAs and Uppal have been interviewed by the force as part of that investigation. Many more UCP members and those involved in the various campaigns been questioned by the police.
Chaudhry and Smith have both been interviewed. Chaudhry said he was questioned about emails.

"They were more interested to find out how the election process happened and there's been other e-mails, if everybody got their PINs, if they vote," he said.
Cam Davies was not involved in the Kenney campaign, at least not directly. He was the communications manager for Jeff Callaway's campaign, the Calgary-based leadership hopeful who entered the race as a "kamikaze" candidate in collaboration with Kenney.
Callaway's role was to attack Kenney's chief rival, Jean, before dropping out and throwing his support behind Kenney.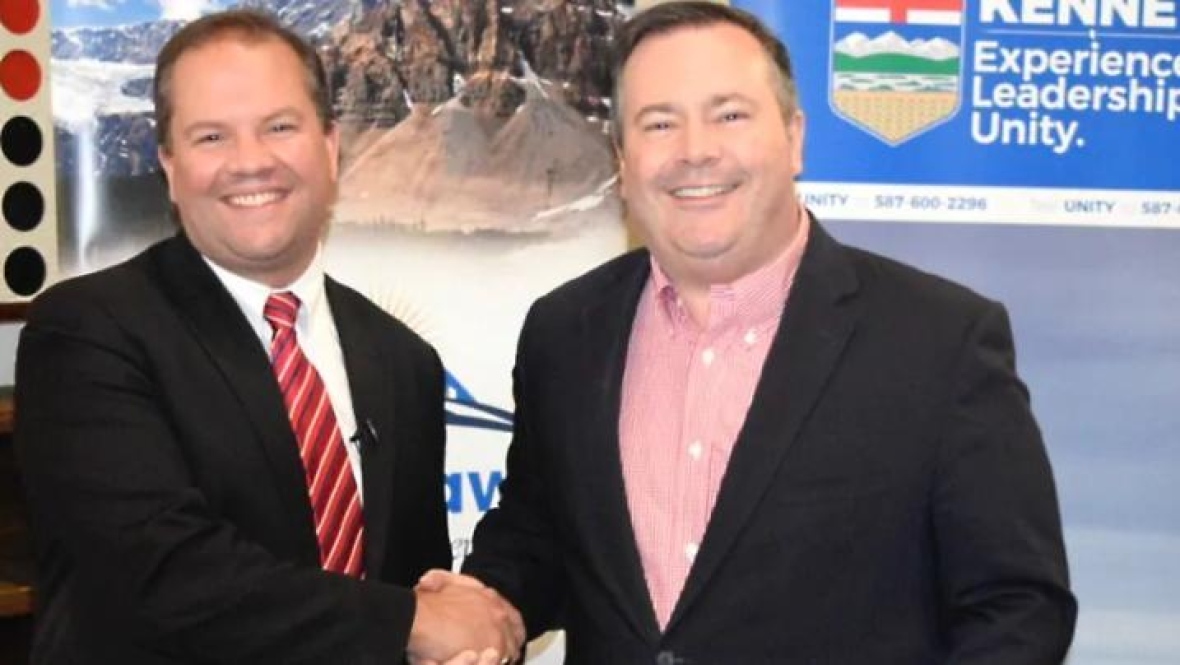 Both Callaway and Kenney deny the allegations, but CBC News obtained emails and documents that outline collaboration, including a resignation speech emailed to Callaway's team from Kenney's then-deputy chief of staff and current director of issues management, Matt Wolf.
Alberta's election commissioner has levied $163,850 in administrative penalties for irregular campaign contributions to the Callaway campaign.
That includes $27,000 against Davies, who helped funnel $60,000 in corporate cash into the Callaway campaign, according to the election commissioner.
THE RCMP FOCUS
Davies says he is a cooperating witness for the RCMP, informing them on the inner workings of campaigns in Alberta and ensuring they understand the province's contemporary political history.
In an interview with CBC News, Davies says the force is investigating both the Callaway campaign and the Kenney campaign.
He says in terms of Kenney's campaign, the RCMP seemed specifically interested in people in Calgary and Edmonton — especially Edmonton — who mass-purchased memberships "as it relates to voter fraud."
He also said the police force was interested in "individuals responsible for voter registration in Edmonton and Calgary, predominantly amongst new Canadian cultural communities."
"Based on the information that's been presented to me in an effort to provide context to some of the questions that I've been asked, I would find it very difficult to believe that there was no wrongdoing," said Davies.
"Based on what I've become aware of, the widespread nature, not just involving a one-off here and there, but based on what I've come to understand, is that when significant undertakings happen on campaigns, it's very rarely a non-orchestrated action."
BUT WAS ANYTHING ILLEGAL?
Proving illegality, however, would depend on the specifics of each vote.
Duff Conacher, an adjunct law professor and director of Democracy Watch, says using someone's PIN to cast a vote could constitute fraud under the Criminal Code — but it would depend on whether the voter consented to provide that information or not.
If not, casting that ballot could be fraud.
"That's what you are doing is you're taking somebody's identity and in order to essentially to make a false statement or commit a fraud," said Conacher.
"You can have fraud in all sorts of private situations and in this one it happens to be fraudulent vote."
Conacher said if the person requesting the PIN passed it on to another person, it could constitute conspiracy to commit fraud.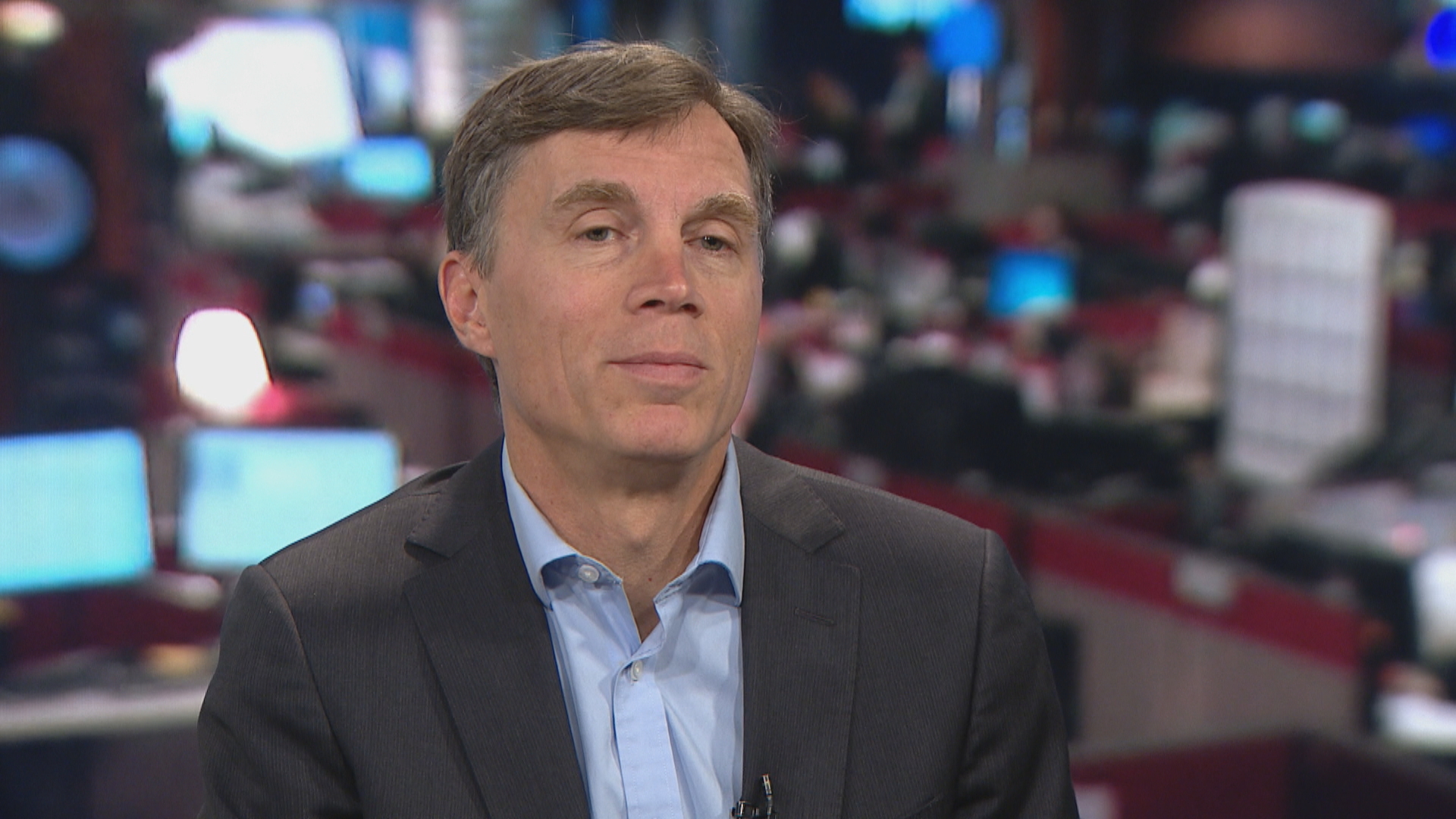 Beyond the legalities, Conacher says it's critical to have better oversight for party leadership and nomination races across the country.
He suggests agencies like Elections Canada or Elections Alberta should administer the votes, rather than members of the parties, who often have conflicts of interest and biases in the race.
"These races are the races for who gets to have power and you often see this thing happen when the person who wins is likely the one to be elected and win that power. And that's where you see the roughest fights and the dirty tricks — because there is a real prize at the end, which is power," he said.

"And so we can't allow an abuse of these processes, because you're essentially saying we're going to allow our system to be gamed by people who are undemocratic and unethical and allow them to win power by breaking all the rules."
CHAUDHRY FEELS REMORSE
Chaudhry now looks back on what he did during the leadership vote with remorse, and he says he has been chastised by those within the Pakistani community for making them look bad.
He says he decided to come forward with his story in the hopes that it would prevent something similar from happening again.
"Next time, people will be more careful from my stories. A lot of people don't know the actual process. So, I'm sure a lot of people will learn this is not right," he said.
Kenney won the leadership vote with 61.2 per cent of the vote, besting Jean by 30 percentage points. Earlier this year, he led the UCP to victory over the incumbent NDP and became Alberta's 18th premier.
The RCMP, which has been tight-lipped on the status and focus of its investigation, will only say it continues to investigate allegations of fraud as it relates to the 2017 UCP leadership race. No charges have been laid.