What is a household?
It's a question that largely went unasked before the pandemic, probably because the answer seemed so obvious. But in November, after B.C. abruptly banned gatherings with anyone outside one's immediate household, the meaning of the question changed.
The province defined a household as "a group of people who live in the same dwelling." For most people, it meant the difference between hugging a partner or an ailing grandparent, versus texting them or scheduling a Zoom call. It defined the guest list for holiday gatherings and birthdays.
It also exposed gaps in public health messaging.
B.C., for the first time, introduced guidelines for people living alone, a substantial population that went largely unnoticed in the first wave. Solo dwellers could suddenly pair up with one or two other people. Other households, however, still struggled to make sense of the guidelines because of language barriers, or non-traditional relationships.
CBC News spoke to three households about how they have navigated this extraordinary time. Their stories highlight that while we are all living under the same pandemic guidelines, no experience is the same.
'My world has kind of just calmed down'
Janice Laurence has learned that hibernating in her one-bedroom condo during a pandemic is not as hard as isolating while recovering from surgery, or waiting for that surgery for two or three years because the wait list is so long.
Those are some of the hurdles Laurence has faced living with Charcot-Marie-Tooth disease, a neuromuscular disorder that causes joint deformities, pain, fatigue, and weakens muscles over time. She's had 14 reconstructive surgeries on her feet and ankles, and uses a wheelchair and a scooter to help her get around.
"I really experience disability burnout, where you are just tired of living with a disability," says the 56-year-old.
"So staying home during the pandemic and not being able to go out means that my whole kind of world has just kind of calmed down."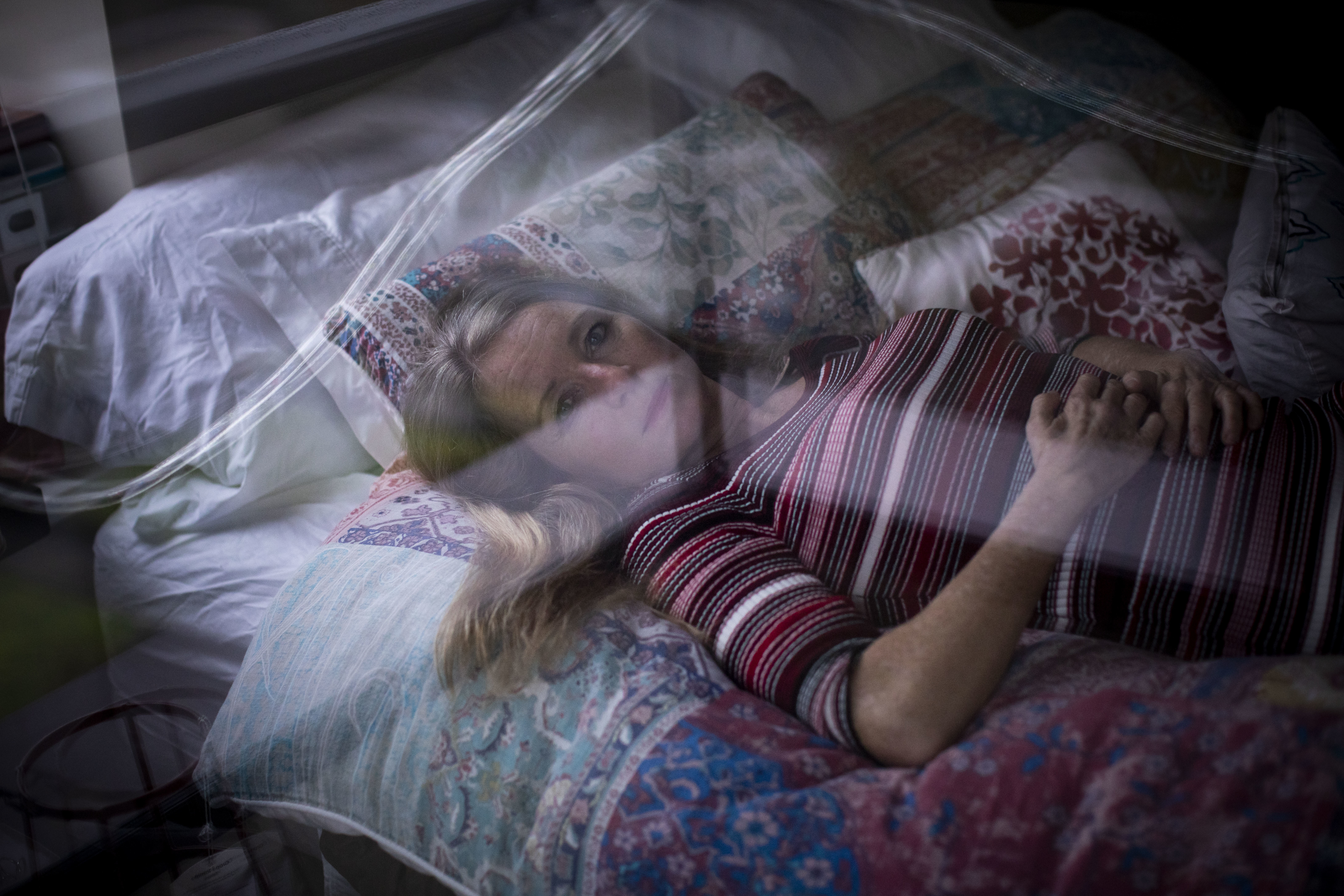 Laurence no longer deals with dogs chasing her scooter, or riders standing next to her on the bus or SkyTrain, swaying perilously close.
Instead, she is cocooned in a 645-square-foot condo in a modern Burnaby highrise, where the world, strangely enough, feels even more accessible.
Laurence has turned to Zoom to take part in dance classes, and to teach her own virtual lessons to residents of a care facility in Vancouver. She also hosts dance sessions for people around the world.
"The people I can connect with — able-bodied friends — don't have much time for me. And I can't see them," she said. "But I can go on Zoom every day and dance with people all over the world, who are also at home trying to keep positive."
When she must venture out, the obstacles lurk. Her building has an elevator, but it's not designed to be wheelchair-accessible. The doors in the building are not automatic, and there are some she's unable to unlock.
Laurence carries Lysol wipes for whenever she touches a door handle. For months, earlier in the pandemic, she urged her building manager to put up signs asking residents to wear masks.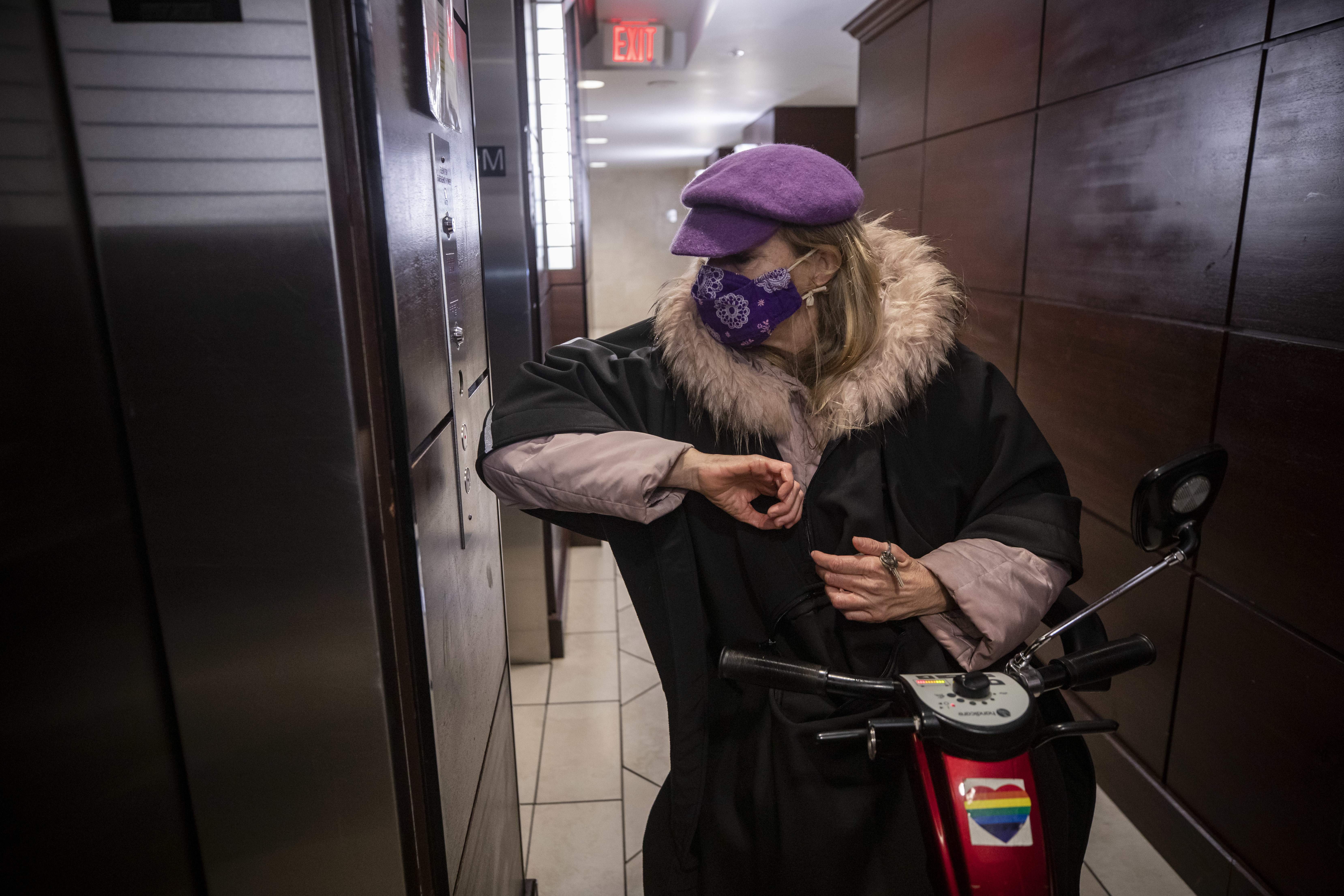 When she retreats back to her home — where she can easily access her wheelchair, walker, cane and bathroom — Laurence is in control of her space.
Her independence also breeds worry. "What if something happens to me?" she asks. "Who's going to take care of me? But I try not to live in fear."
Laurence has grown up learning to be joyful — an adaptation that is common among people with disabilities, she says, so that others will want to spend time with them.
So, despite the solitude, she sits back, smiles and dances.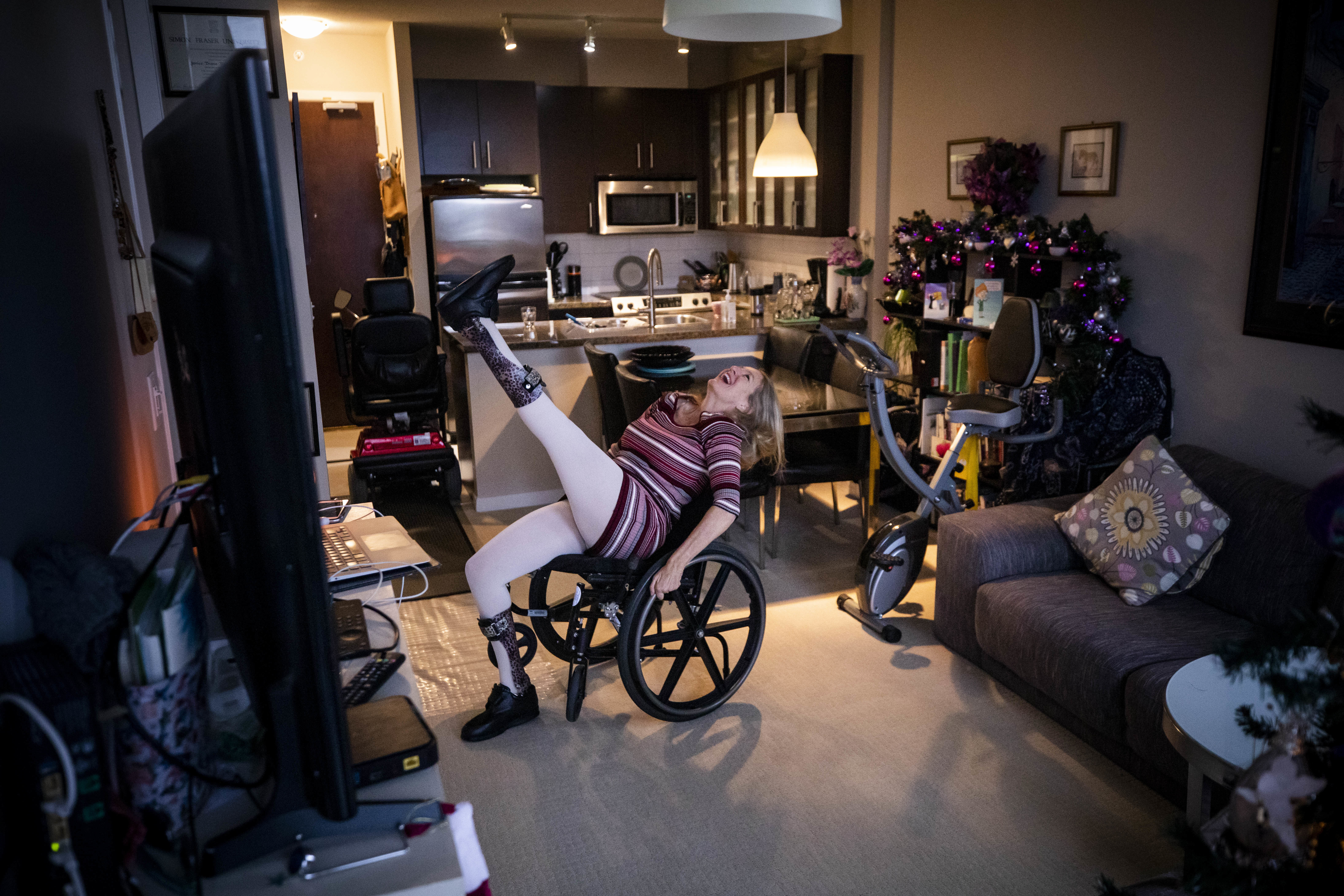 'This has brought us closer together'
Shahee Lakhani's days used to blur with work and shepherding her two sons to piano and swim lessons.
Now, the evenings have quieted. The kids are at home, in her family's five-bedroom house in Surrey, B.C., along with her husband and his parents, who are 80 and 73.
That stillness has spawned new traditions. Most evenings, the family cooks together, clustered in the kitchen and nearby living room.
At 7:30 p.m., they meet for prayer. For 10 minutes, they reflect on what they're thankful for during a pandemic: their family, good health, "and all the blessings that we have," says Lakhani.
"We've always been a very close family," Lakhani says. "This has brought us closer together in so many ways. It's unbelievable."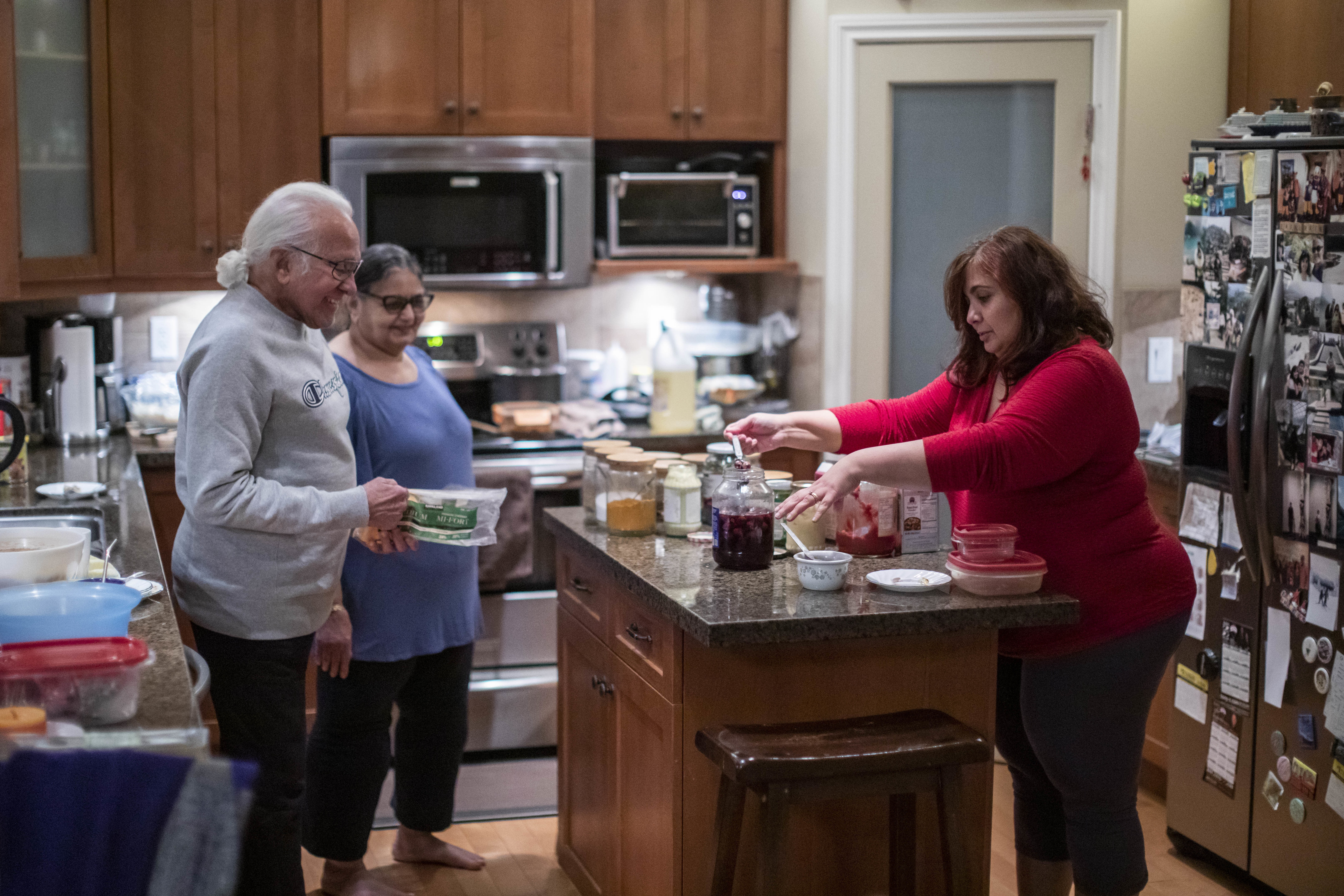 Families like Lakhani's have fallen under scrutiny during B.C.'s second wave. As cases skyrocketed in the Fraser Health region in November — where the Lakhani family resides — health officials pointed to transmission in large, multi-generational households, which are common in South Asian communities.

The attention was not without merit, Lakhani says. She notes that her sons go to school with friends who live in homes with up to 15 people. But the responses to public health measures among South Asians are more nuanced than just household numbers.
"In our community — the Ismaili community — the guidance from our leadership is very strong: you have to listen to the public health authorities," she says.
"And they have no problem calling out somebody who is not abiding by the rules. Not calling out in a bad way, but letting them know, educating them, that this is the right thing to do."
Those lessons have crossed generations, too. Lakhani regularly watches Dr. Bonnie Henry's briefings. She says the guidance has sometimes been unclear and failed to target many of B.C.'s ethnic groups. Her kids had to explain to their grandparents — who can understand English but mainly speak Gujarati — why wearing masks is so important.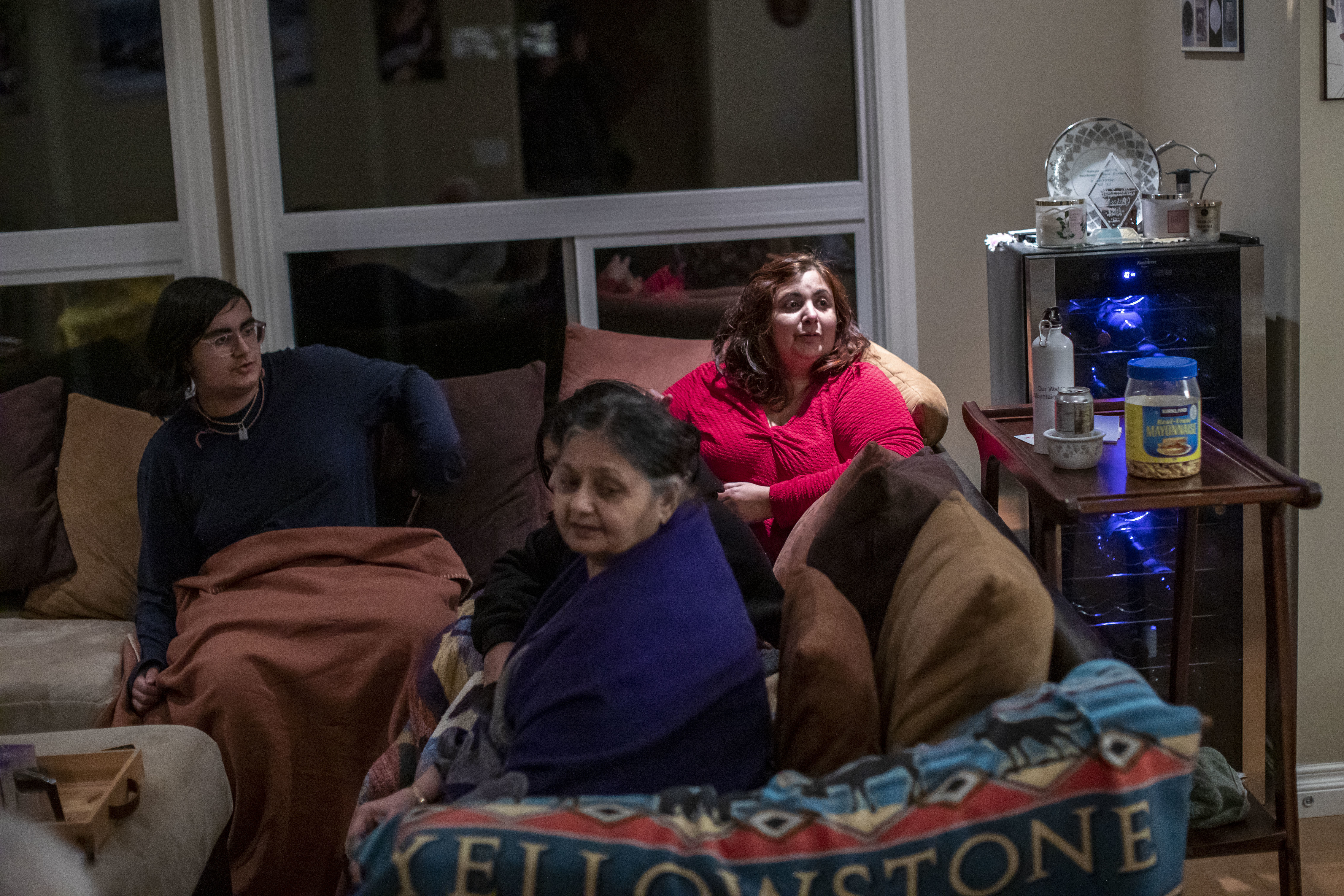 Adherence to those measures is crucial; the risk looms of a family member catching the virus, and the stress of how the family would contain it, Lakhani says.
The kids still attend in-person classes once or twice a week. But they have written off hangouts with friends, opting to play video games or spend time with their grandparents. The family can no longer attend their prayer hall and they have avoided indoor restaurants since March.
Amid that anxiety, the family finds solace in each other's company.
"It's given me and my husband a lot more time home, which we really enjoy," Lakhani says.
"I'm going to push for us to continue it after all this is over."
'Of course I'm afraid'
On the rare occasion during the past seven months, Meaghan Champion has allowed herself to hug her son, Josh Walker.
The 49-year-old mostly keeps her distance from the 27-year-old, despite the fact they share a one-bedroom apartment.
Walker works as a janitor at Royal Jubilee Hospital in Victoria, where he cleans the renal unit. On most days, he will return from his shift in the afternoon or early evening, call out a hello to his mom and head straight to his bedroom.
His mother sometimes prepares him dinner, leaving it outside his door. Walker stays mostly secluded in his room, gaming for hours and talking to people online.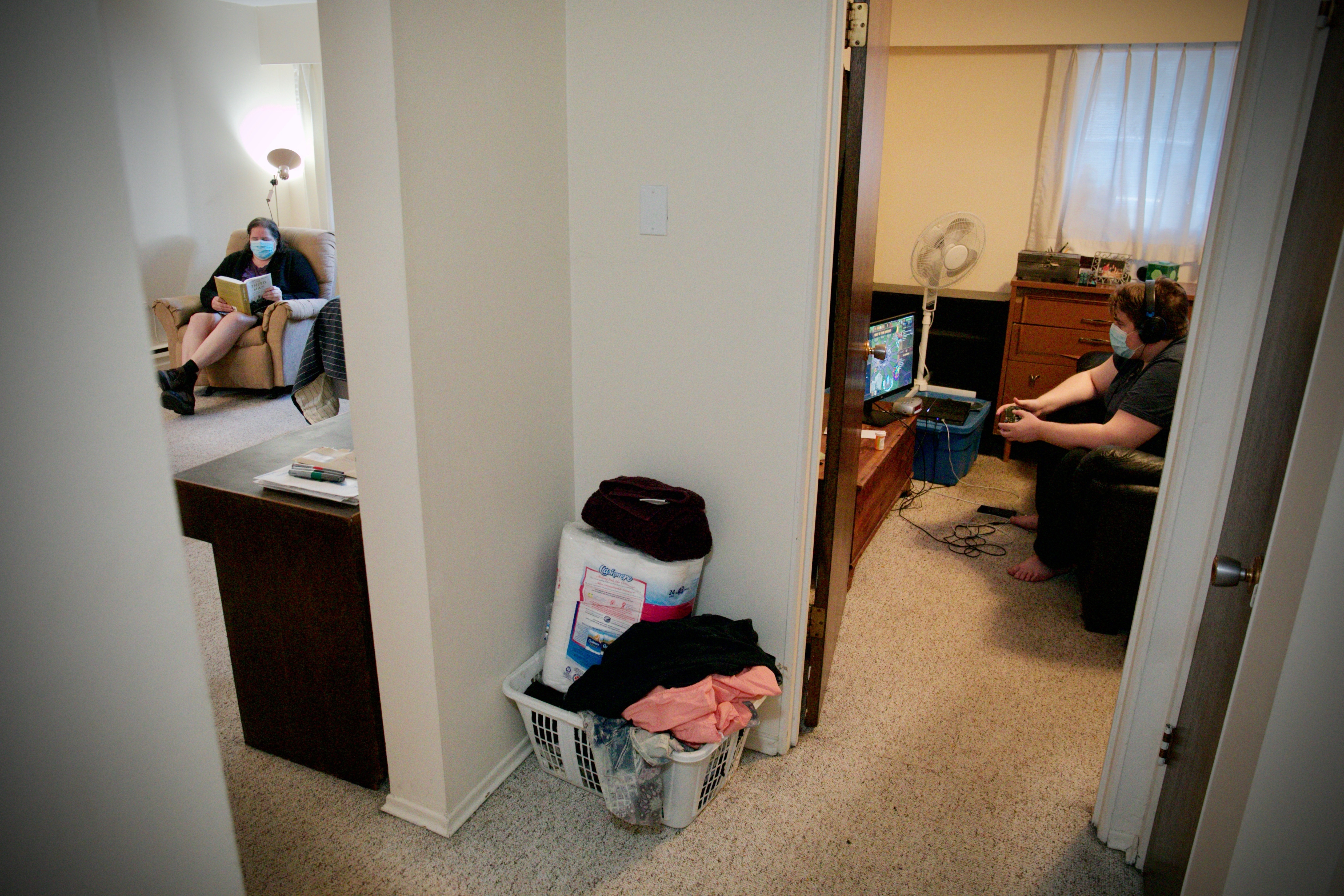 But some days, the isolation intensifies. Champion says the pandemic has exacerbated her son's struggles with mental health. On a recent Friday — a day Champion described as a "crisis" for Walker's well-being — she embraced her child.
"You've got to try to abide by the restrictions," Champion said. "But you've got to be human too."
Such has been life for the pair the past seven months: fleeting moments of closeness, while mostly tip-toeing around each other.
During the summer, Champion worried about her son's half-hour bus ride to work — and his risk of exposure — so she offered to let him move into her ground-floor unit, about a block from the hospital.
Walker managed to cram his possessions into the bedroom. Champion relocated to the living room.
"It's not the easiest thing in the world," Champion admits. But she says keeping him safe, as well as his health-care colleagues and the immunocompromised patients he sees, is worth it.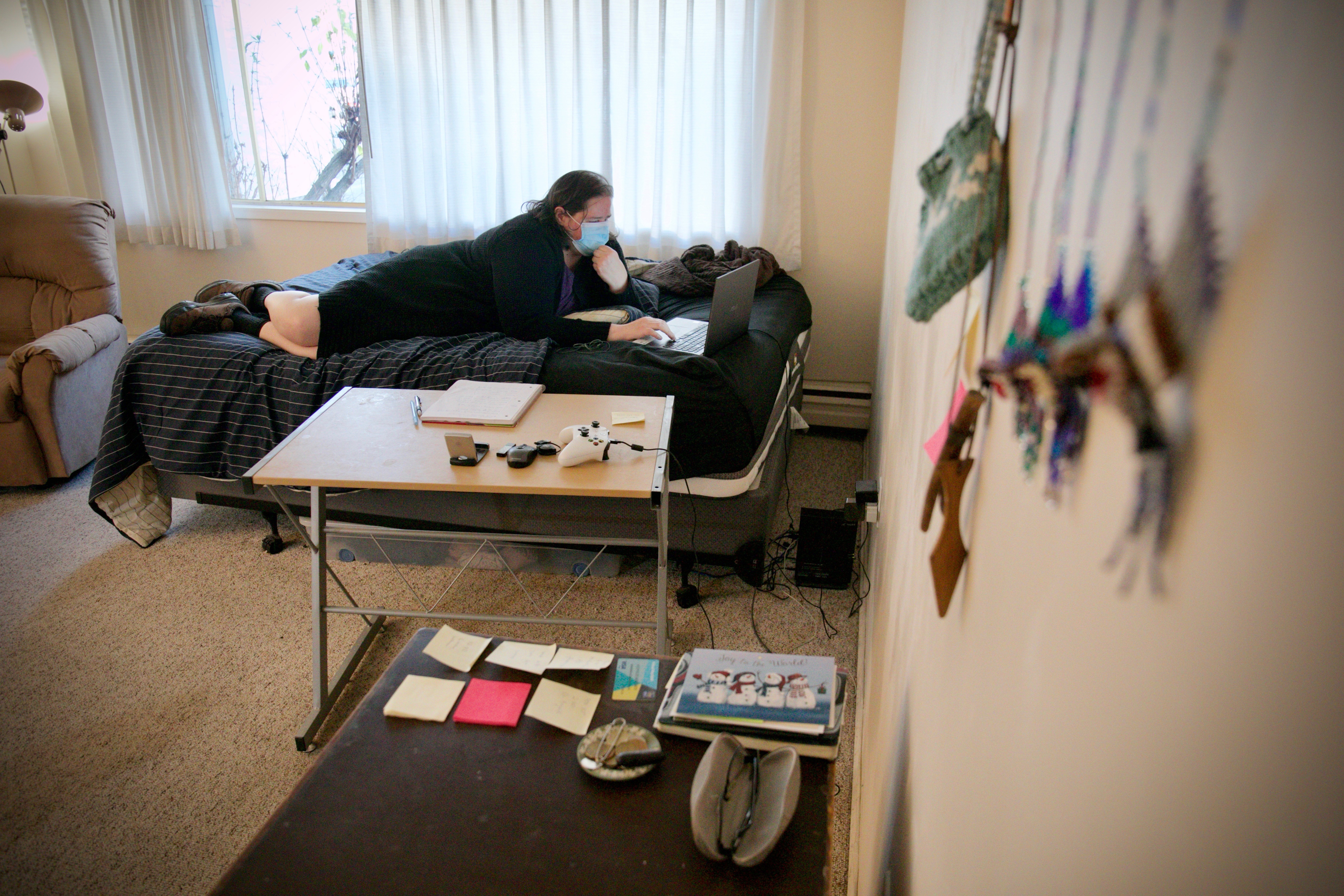 Still, Champion has accepted that if her son contracts the virus, she likely will too — a prospect made riskier with her diabetes.
"Of course I'm afraid," she says. "You just have to cope with that. I try to put it out of my mind as much as possible and just do what I can to keep him safe."
There is hope. As a member of the Cowichan Tribes, B.C.'s largest First Nation, Champion became eligible for a vaccine this month.
A few days after talking to CBC News, she received her first dose at the band office in Duncan, B.C.
"I was so relieved," she wrote in an email. "I cried, I was so happy."
Her second shot is in 35 days. "And then," she says, "the worst fear is over."
Then, she can give her son, without hesitation, a hug.