Medical school student Jennifer D'Cruz wasn't sure what she was getting herself into when she signed up for this unique course, but she knew the uniform didn't involve the usual hospital scrubs.
"I knew I'd be wearing the clown outfit," D'Cruz said.
It turned out to be much more than a costume change.
D'Cruz, a third-year student at the University of Ottawa, is taking part in the first and only therapeutic clowning elective at a Canadian medical school.
Now she spends her 10-hour rotation wearing a big hat with dangling pom poms, a colourful, oversized suit, enormous clown shoes and the requisite big red nose.
"It's easy to talk to children now when I have all of this on, and it's helping me as well, as a physician and as a medical student, in making me more open," said D'Cruz, who goes by Dr. Jelly when she's in costume.
Armed with pockets full of toys and a bubble wand, she's also learning to be a better doctor.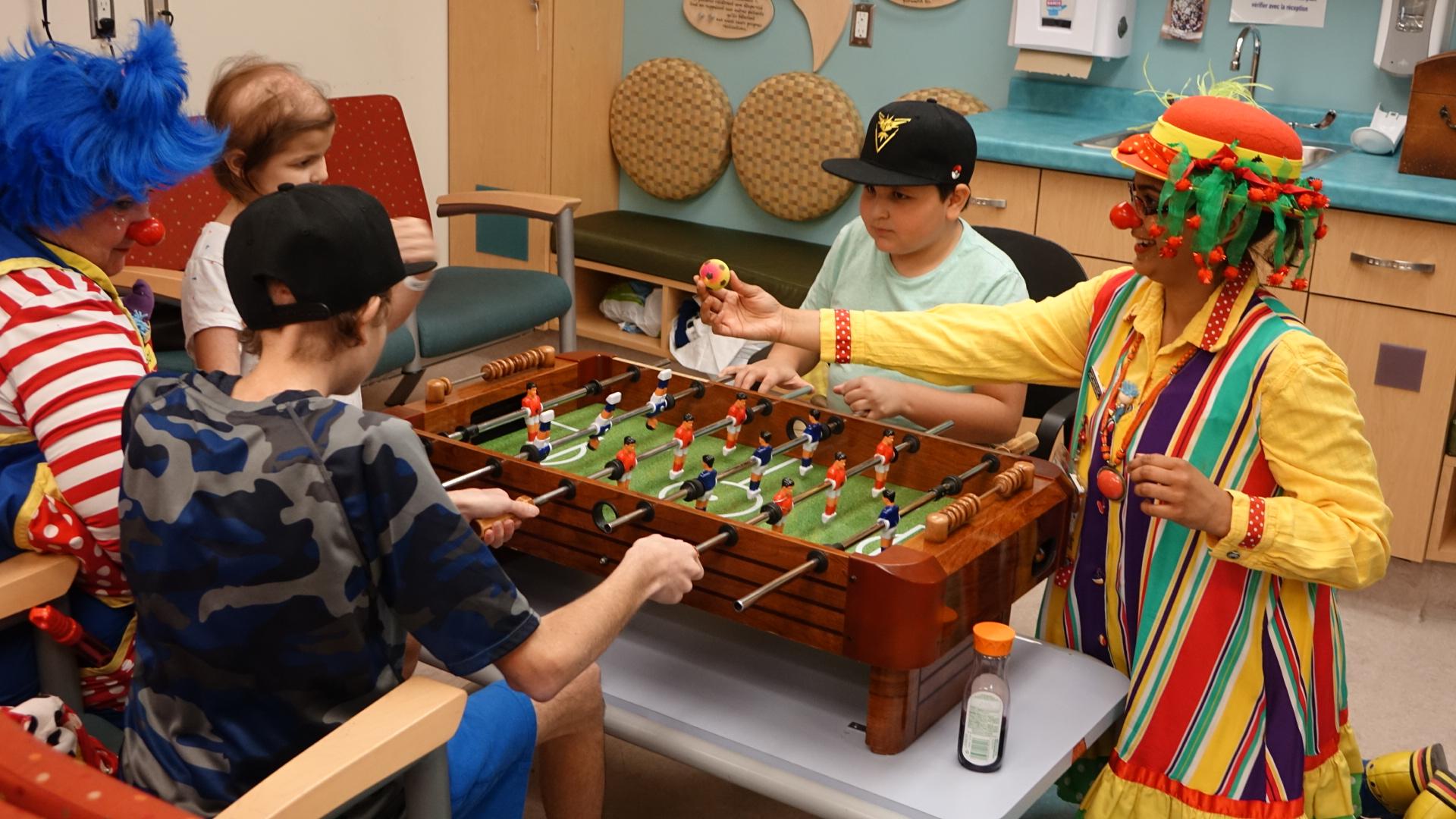 Unlike most third-year rotations, this one isn't under the supervision of a trained physician. Instead, students learn the tricks of the trade from Ruth Cull, resident therapeutic clown at the Children's Hospital of Eastern Ontario (CHEO).
Cull was an operating room nurse at CHEO for 28 years until she retired about a decade ago. Now she's a therapeutic clown who cuts it up three days a week as the blue-wigged Molly Penny.
Ground zero for CHEO's clown school is the hospital's oncology unit, where families deal daily with devastating diagnoses, and where children are exposed to invasive and often painful treatments.
Fourteen-year-old Jacob Randell knows about that first hand.
Jacob and his sister Sophia, 6, are both battling the same rare form of brain cancer.
"Not a lot of people get diagnosed with this, so it's kinda scary. And to find out this year that it came back, like worse. It just shocked me even more," Jacob said.
Jacob said Molly Penny was there for him during the 247 days he recently spent in hospital.
"Laughter, it's just such a big boost," he said. "Whenever I'd feel down, she would come in. I'd always be happy because she'd make me laugh."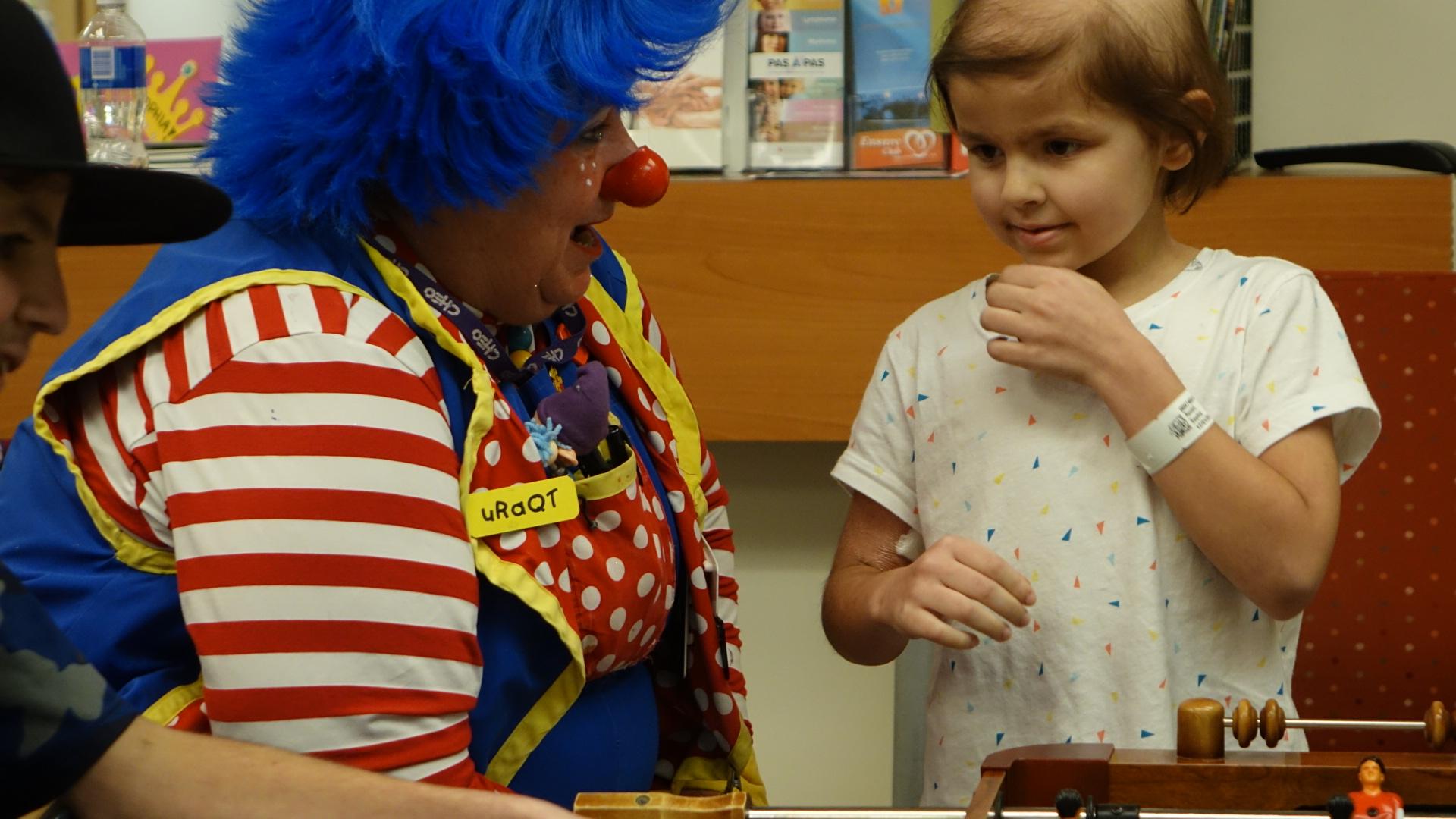 Therapeutic clowning has been around for decades now in hospitals and other institutions around the world.
A number of published research studies have shown the clowns can have a positive impact on patients recovering from surgery, dealing with pain and undergoing other treatments.
"I don't understand it myself sometimes," said Cull.
There's more to it than making patients laugh, Cull said. It's also about teaching the students things that aren't in the textbooks.
"Kindness goes a long way, and you can't teach that in med school. You can't teach empathy, you can't teach any of that stuff."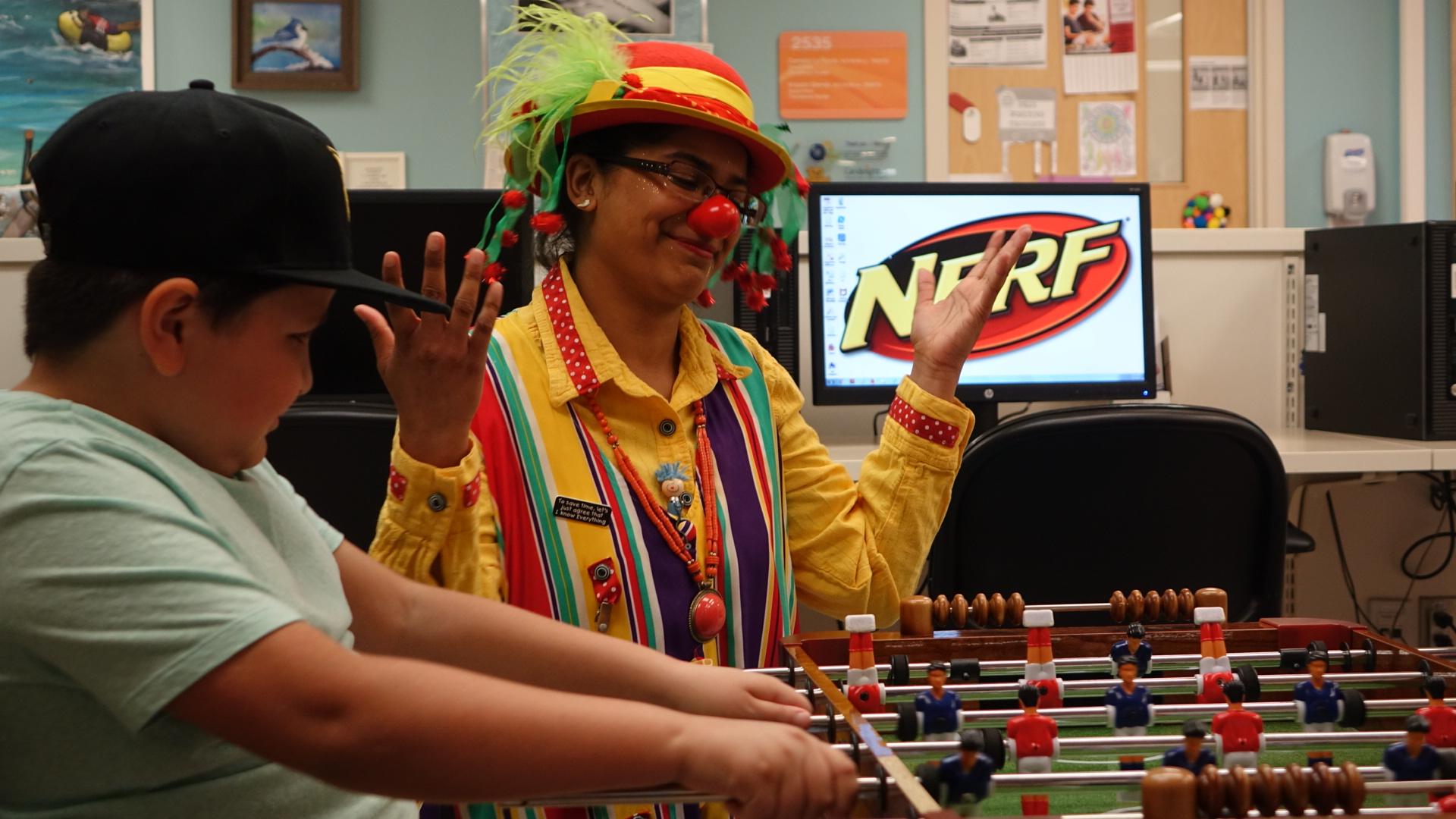 Dr. Donna Johnston, chief of the hematology/oncology division at CHEO, said the clowns have become an indispensable part of her team.
"Molly Penny is the one that is there to hold their hand and joke with them and try to distract them to get them through many procedures," Johnston said.
She said the clowns can form connections with patients that physicians often can't.
"You're empathetic with the patient, but you have to sort of have that internal line where I can't get too close because I need to do my job, and I need to do my job effectively. But when the med students are on the clown side, they don't necessarily need that line."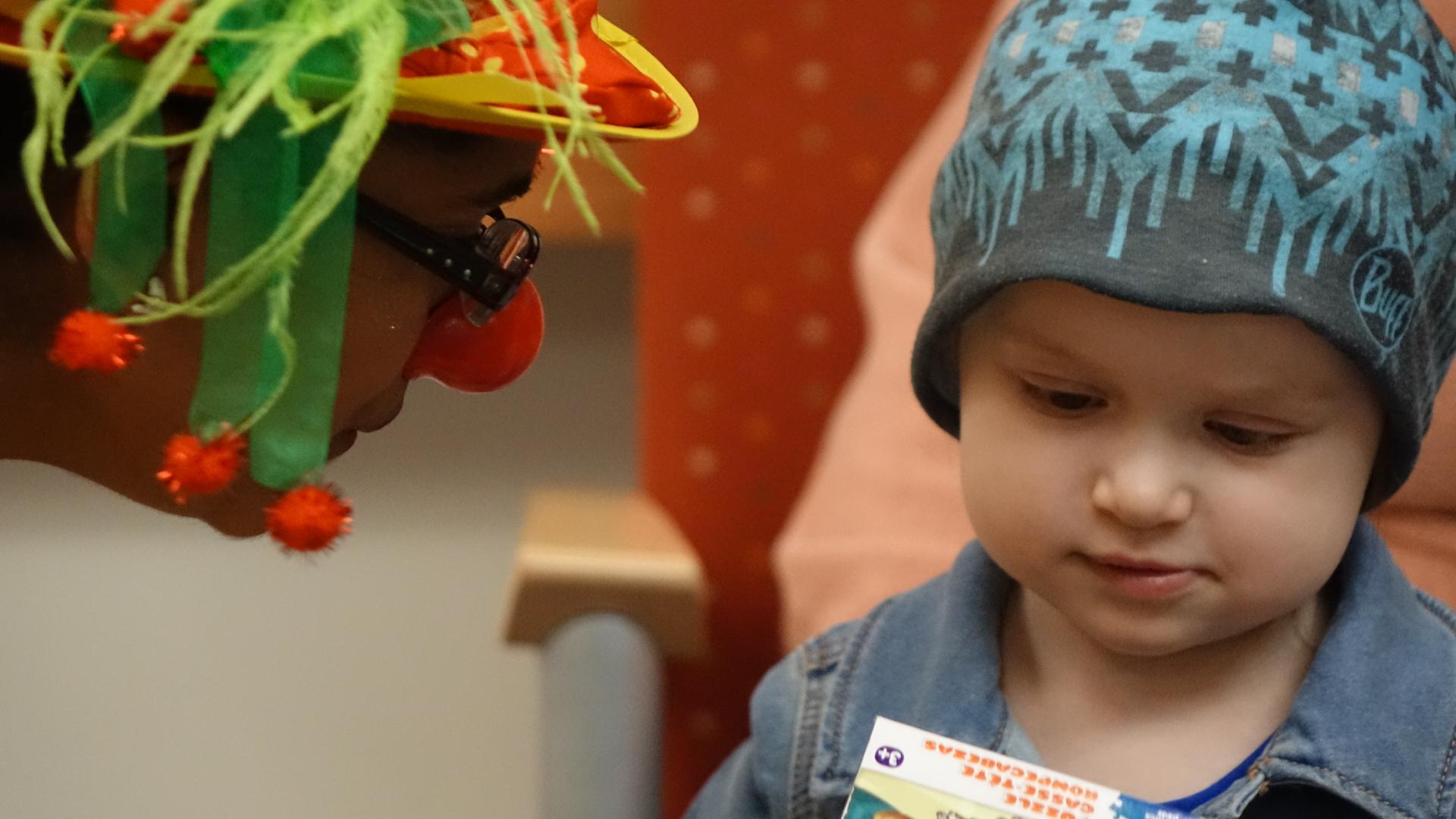 D'Cruz said Molly Penny has given her a new perspective on clowning, and the role she can play in comforting young patients.
"She's just present in the moment. Attentive, holds their hand ... or making eye contact and asking, 'How are you?' Or at the end of an encounter saying, 'I'm here for you,'" D'Cruz said of her mentor.

"She brings in this mix of joy, laughter and magic into their lives, and that's something we all need."