This story is part of The Big Spend, a CBC News investigation into the unprecedented $240 billion the federal government handed out during the first eight months of the pandemic.
The gravel landing strip in Wekweètì, N.W.T., is less than a third the length of runways at Pearson International Airport, and when an Air Tindi Dash 7 lands there in mid-November, with about 3,600 kilograms of cargo and half a dozen passengers in tow, it's coated with crystalline subarctic snow.
Air Tindi, a small, Yellowknife-based airline, runs flights to Wekweètì, a Tłı̨chǫ community of about 137 people, six days a week.
On Nov. 18, it's delivering parcels from Amazon, toilet paper, a quad. Also on board are a pair of doctors en route to Gamètì, the second stop on this afternoon's circuit, as well as cartons of eggs, boxes of waffles, a water heater, and milk.
"That's one of the things that we depend on — this flight coming in," said Paul Football, a foreman with the Wekweètì community government, as the airplane's freight is unloaded. "Because we have no all season-road here."
Other than a winter road that's open for around five weeks a year, Wekweètì, about 193 kilometres north of Yellowknife, is fly-in only.
To a dozen remote communities in the Northwest Territories, the skies are highways. Scheduled regional flights, like those run by Air Tindi, are how essential goods and passengers make it in and out.
It's to these communities that Air Tindi has flown groceries, vehicle parts, building materials and even livestock for more than 30 years.
Then came the global pandemic.
As COVID-19 forced airlines around the world to ground their planes, Air Tindi turned to government for help. The airline was in trouble, which could put the communities it serves in trouble too.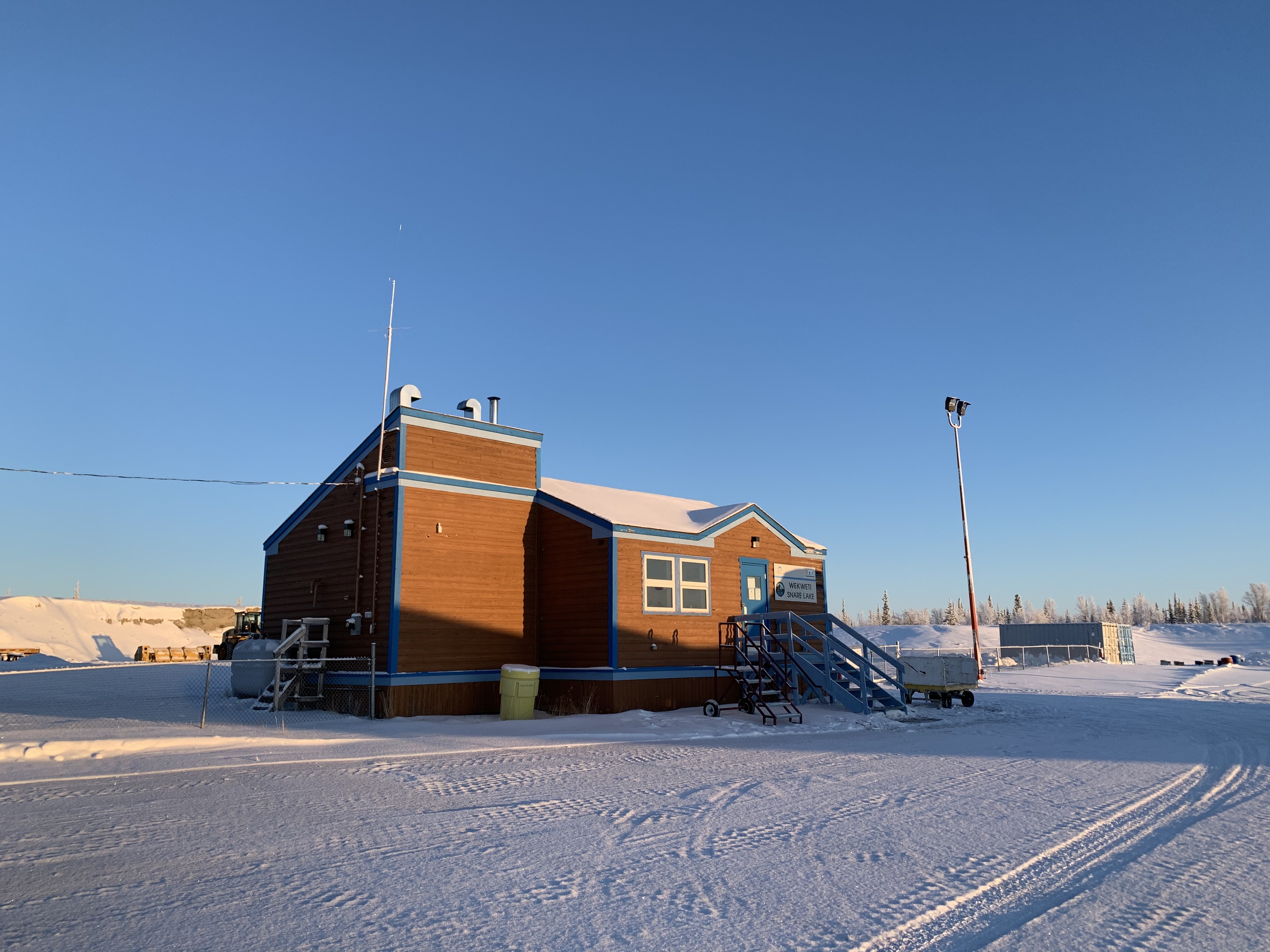 'Now start cutting'
The bad news hit in mid-March and for 11 days, the pummeling didn't stop.

On March 11, the World Health Organization declared the coronavirus a pandemic. On the 16th, Air Tindi issued a wage and hiring freeze. Two days later, the Northwest Territories declared a public health emergency, and Air Tindi took a knife to its schedule and workforce.
That schedule was cut in half, and about 45 workers lost their jobs. It was a dramatic downsizing for a company that employs just around 210 people at peak season.
Then came the heaviest blow. On March 21, the N.W.T.'s chief public health officer closed the territory's borders to most non-essential travellers and ordered all returning residents to self-isolate for 14 days upon arrival.

"All of a sudden it hit us," said company president Chris Reynolds. "The borders are closing. This is going to be a really big deal for a long time."
Reynolds, 38, convened a meeting of his carrier's senior management.
"We know it's big, everybody knows it's big, so we need to be bold," he told them. "How many airplanes can we, at a minimum, operate to get the revenue we need? OK, now start cutting around that model."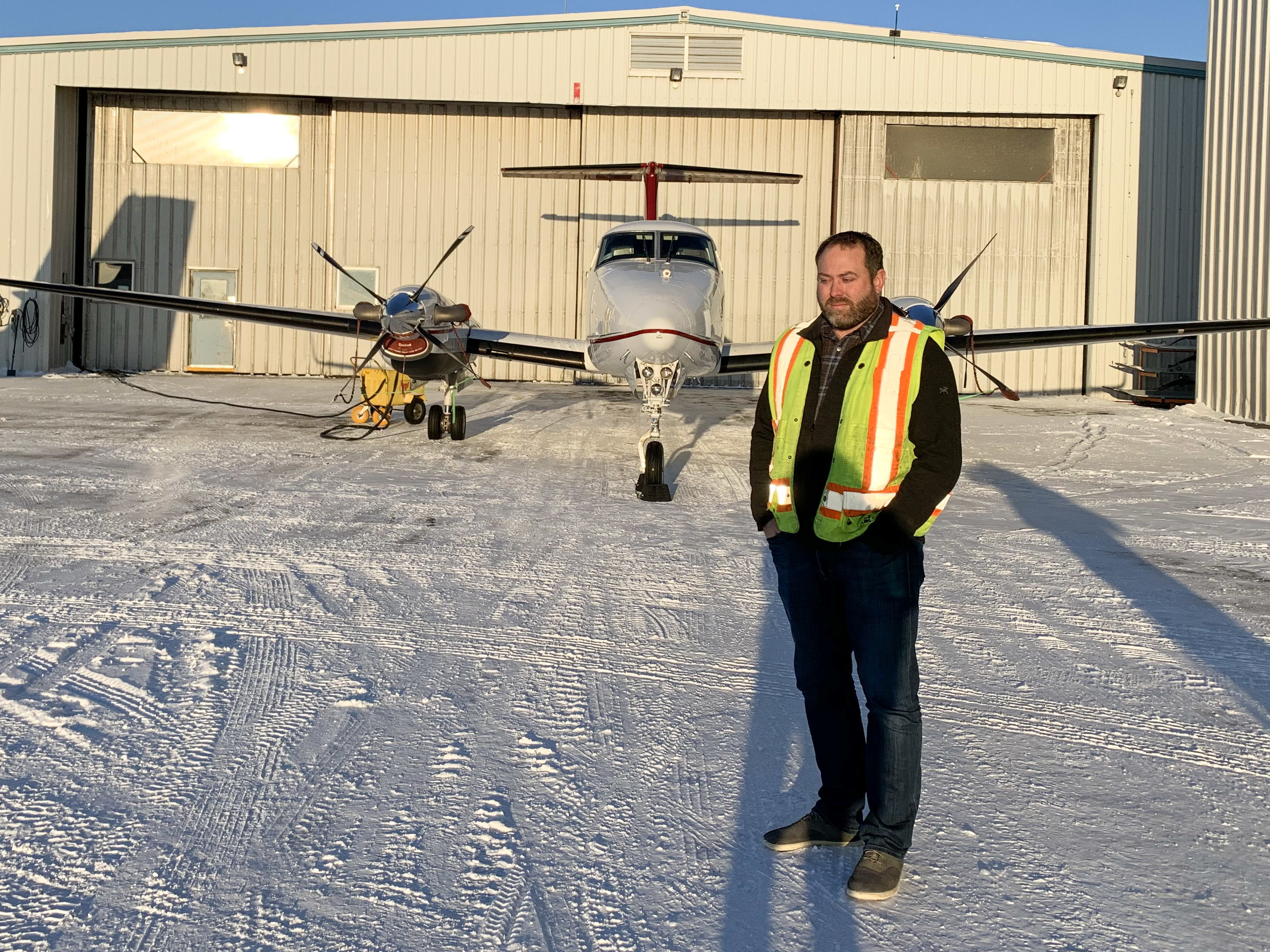 COVID-19 has devastated the airline industry on a scale not seen since 9-11. Major airlines, including WestJet and Air Canada, slashed routes and bled thousands of jobs.
Small ones were hit hard too.
"It was crazy," said Reynolds. "It was a tragedy for everybody, but the airline industry was dramatically affected."
Air Tindi's fleet of 17 turboprop aircraft include planes that can land on water, ice, gravel and tundra. They also transport community residents, contractors, government officials, and, crucially, medical patients to Yellowknife and Alberta for treatment.

On behalf of the territorial government, Air Tindi, along with Inuvik-based Aklak Air, provides 24/7 air ambulance services to patients spread across 1.35 million square kilometres of Canada's North.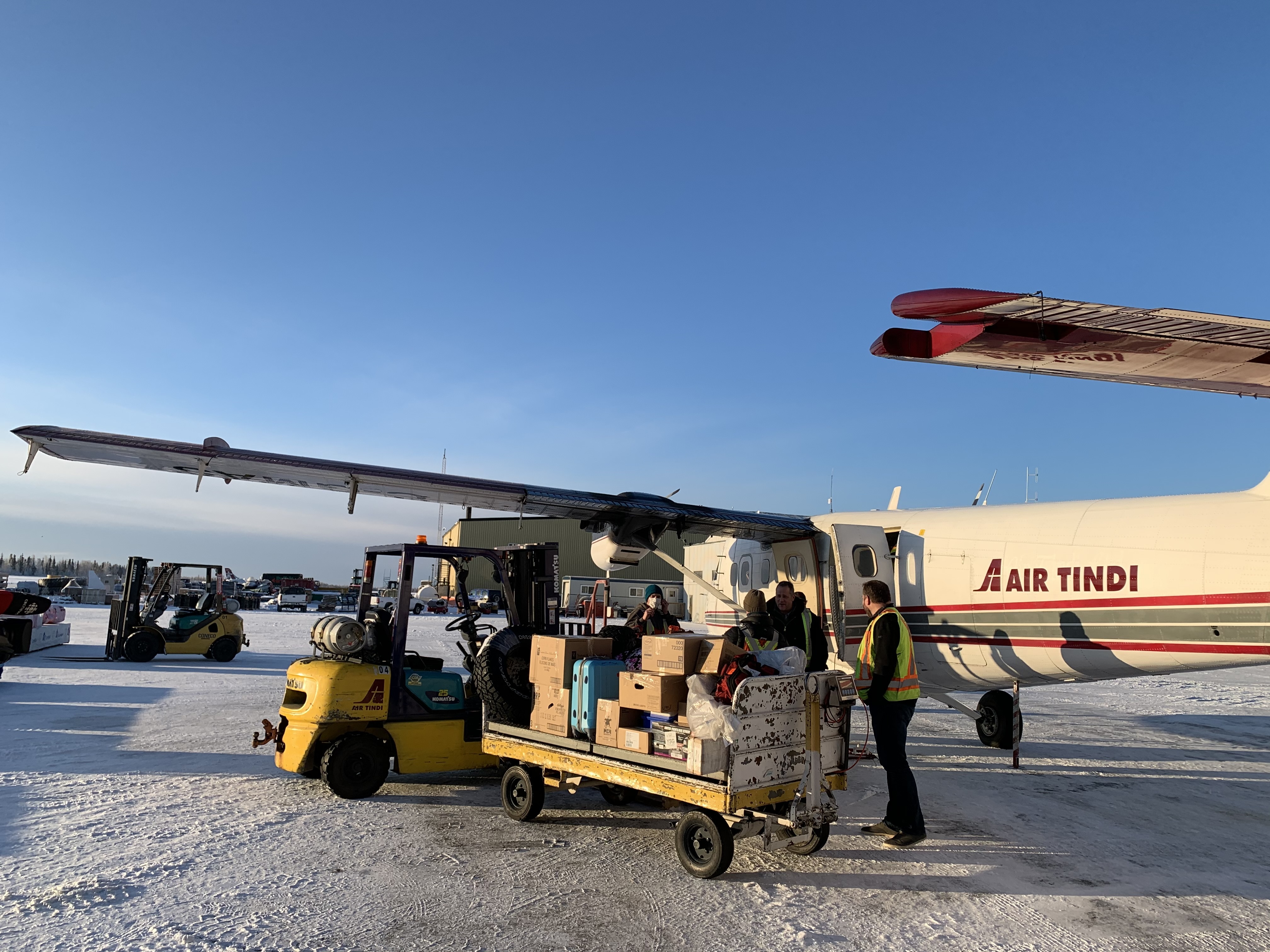 Unsurprisingly, the costs of running an airline in the territories are high.
"You can't operate out of a snowbank," said Reynolds.
On top of regular aircraft maintenance and the pricey training of highly-skilled personnel, northern airlines need to heat their hangars through long, frigid winters.
Pre-pandemic, said Reynolds, these costs were offset by "off-runway business" — mineral exploration, mine remediation, and tourism — which accounted for about 40 per cent of Air Tindi's revenue. Those streams, however, reduced to a trickle with the onset of COVID-19.
"We had a massive, massive remediation program planned in the high Arctic this year, which was a continuation of the previous year's, cancelled by one email," said Reynolds.
He estimates this year's losses will be in the tens of millions.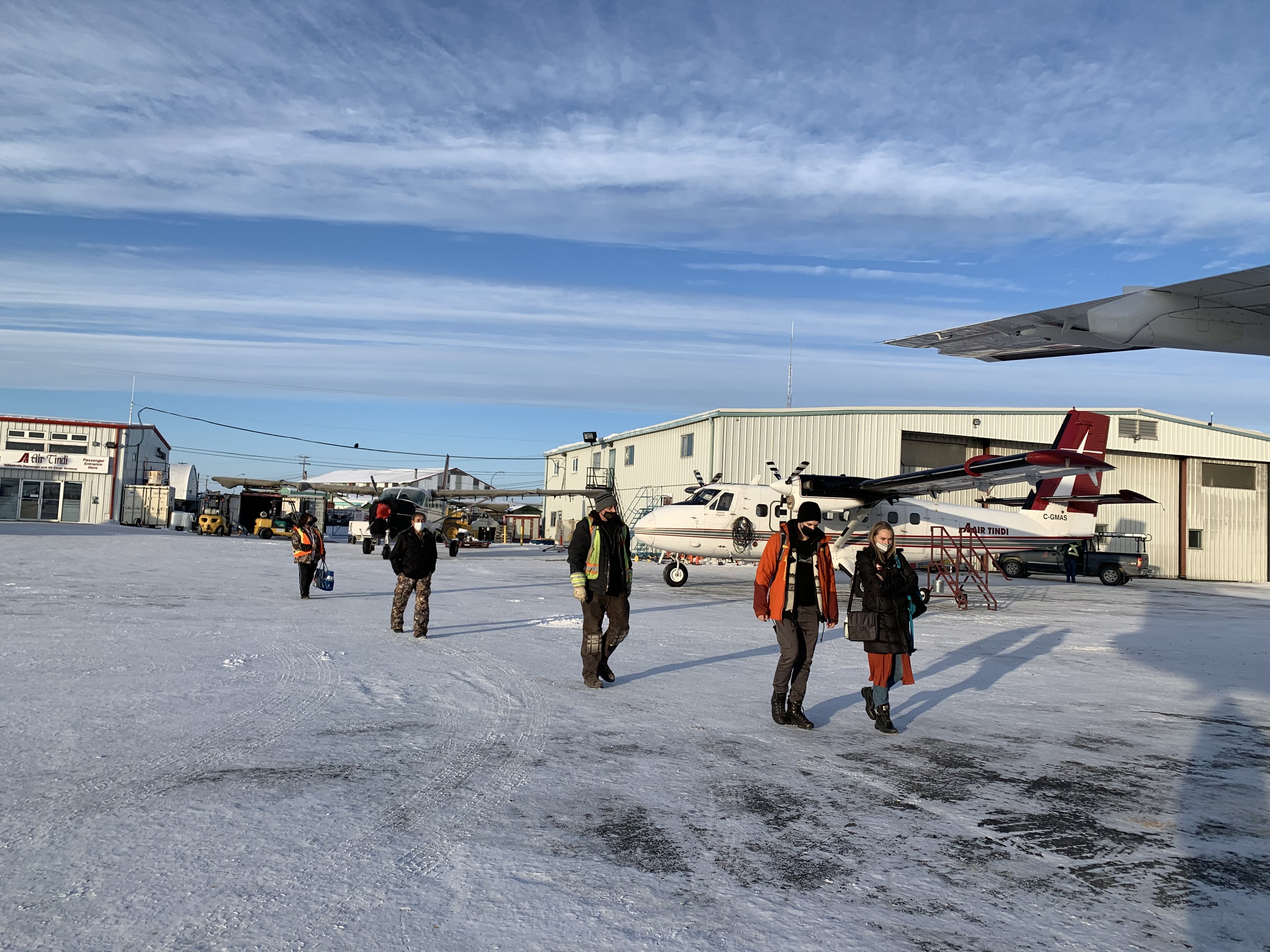 'Keeping the lights on'
When the territory's travel restrictions came into force, Air Tindi immediately began lobbying the government for support.
Thanks to Ottawa's emergency wage subsidy, the airline was able to put its furloughed staff on 75 per cent pay, said Reynolds.
"We were very open that it was only because of the wage subsidy, not because we expected revenue." When the subsidy ended, he said, those employees would not be part of "Air Tindi 2.0."
On May 8, another flicker of hope: the Northwest Territories government announced $8.7 million in federal pandemic relief for five regional airlines to help maintain scheduled service and the transportation of food, medical supplies and other essentials to the territory's remote communities. Of this, just under $1.6 million was set aside for Air Tindi.
That funding announcement would be followed up by others over the spring and summer, and Air Tindi would be allocated $1.75 million. In total, $31.9 million in targeted COVID-19 relief money was earmarked for 20 fixed-wing and helicopter businesses that operate in the N.W.T. Of that, $25.8 million would come from the federal government. The N.W.T. would supply the rest.
To be sure, some aviation companies got federal COVID-19 money through alternate channels as well, such as the Northern Business Relief Fund and the Canada Emergency Wage Subsidy, which Reynolds used to pay his furloughed staff.
Those supports "have been critical to keeping the lights on," said Reynolds.

After an uncertain spring, Air Tindi was able to resume regular service this summer to the seven communities on its schedule, but "Tindi 2.0" is a leaner version of the company that existed before the pandemic.
Last month, there was some encouraging news. In a fiscal update, the federal government proposed even more money over the next three years to maintain a "minimum level of essential air service to Canada's remote communities" during the pandemic and recovery period: $174.3 million. It said small air carriers would benefit.
Costly loss of skilled workers
A reality though, is that a laid-off worker without roots in the North is unlikely to stick around.
"It's not for the faint of heart in terms of cost of living. People don't live in Yellowknife unless they're gainfully employed," said Adam Bembridge, president and CEO of Yellowknife-based helicopter company Acasta Heliflight.
Bembridge said Acasta, which primarily serves the mining and exploration industries, but also assists with forest fires and search and rescue missions, has managed to avoid layoffs during COVID-19. Acasta, too, has taken advantage of government pandemic spending, having been allotted about $1.6 million in N.W.T. aviation sector relief since the spring.
"In the event we were to lay off a full-time employee that was a homeowner and had children in Yellowknife, you know, we obviously considered the fact that that person is never moving back to Yellowknife, if they're forced to move out," he said.
Reynolds said that accounting for retraining and a mandatory isolation period, bringing a pilot back to the Northwest Territories could cost tens of thousands of dollars.
Over the last several months, Bembridge said, Reynolds and his other competitors have done "an admirable job to get their operations up and running as best they could."
"It's never easy in the North, so therefore I would commend all the northern carriers for being able to be resilient and provide the essential services that the North requires."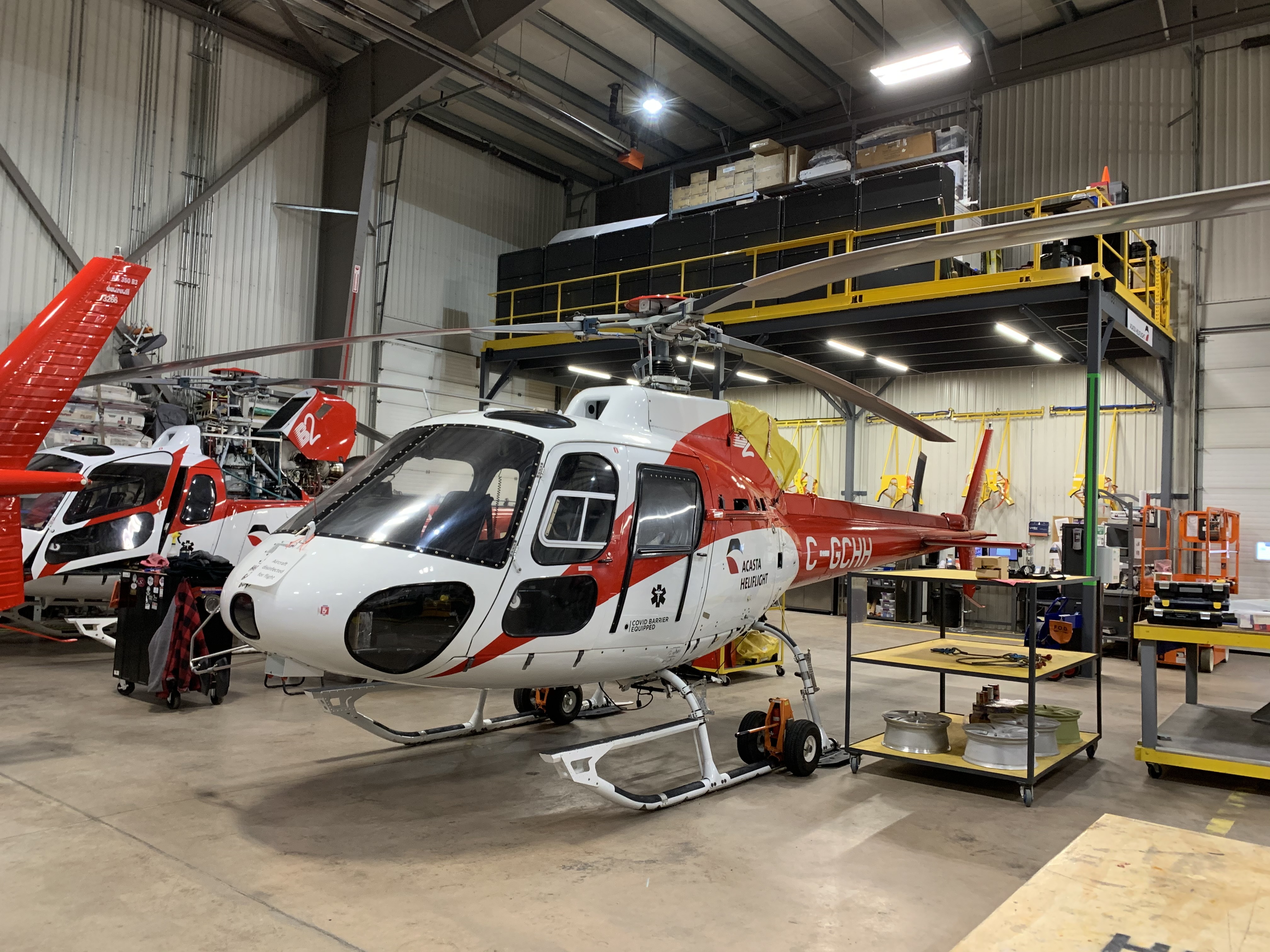 Dependent on a single airline
Łutselk'e, on Great Slave Lake's East Arm, is about 200 kilometres east of Yellowknife. Other than one supply vessel a year sent over water in summertime, the community says it gets most of its goods via Air Tindi aircraft.
When the pandemic hit and Air Tindi reduced its flights into Łutselk'e, Hanna Catholique, the community's top administrator and band manager, said residents weren't all that worried about losing some passenger service. She said Łútsël K'é Dene First Nation leadership decided early on to bar non-essential travel into Łutselk'e and to discourage people from leaving.
"Our only concern," said Catholique, was "that we would be able to get our cargo in and our store would be stocked."
Catholique said that though passenger service was reduced for a period of time, Air Tindi kept flying in freight, and the community's primary concern was never realized.
"We didn't have the feeling that we're not going to have any food over here, that we were going to be short of supplies," she said.

"I think we had more toilet paper here than people [had] in Yellowknife."
Catholique commended Air Tindi's service during COVID-19, but noted the pitfalls of being a community essentially beholden to a single airline.
"When a company has a monopoly, that's never easy," she said. "The prices and the tickets to go to Yellowknife for us are quite high."
Air Tindi's rate for shipping general cargo to Łutselk'e, as of Oct. 1, was $1.12 per pound before GST, according to its website, and a one-way ticket to Yellowknife was at least $275.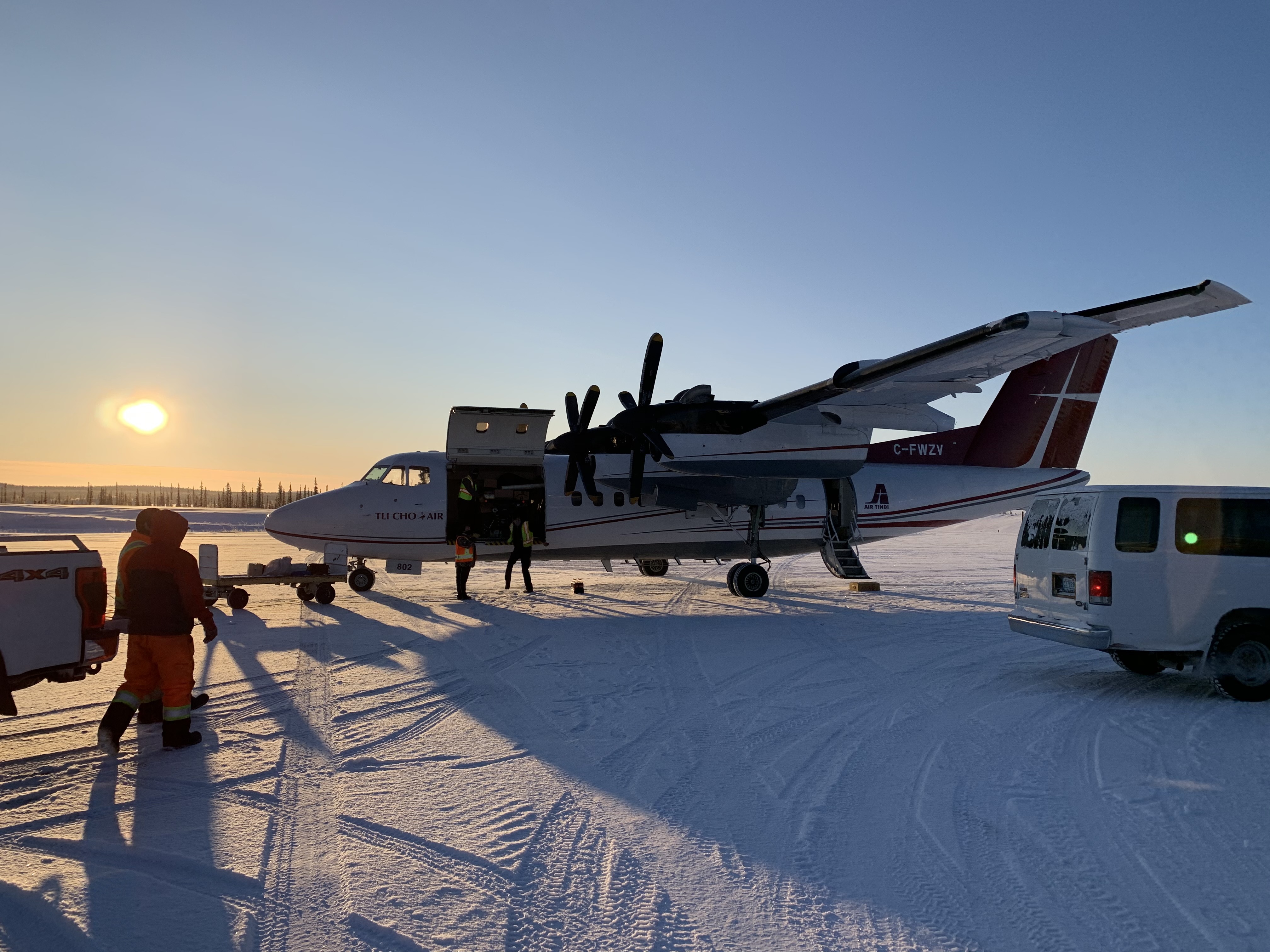 Back in Wekweètì, the aircraft is unloaded in under 45 minutes. At just past 2:30 p.m., the sun is already getting low as the plane takes off and, about 20 minutes later, lands in Gamètì, a community midway between Great Slave and Great Bear Lakes.
Dr. Kajsa Hayes disembarks. The first-year resident and another doctor will spend the next three days holding a clinic here. "It's really important for doctors to go into communities," said Hayes, so they can see where patients live and where they're coming from, and so community members can get medical attention at home.
It's also a lot cheaper, she said, for the territory to fly in a couple physicians every six weeks, than fly out hundreds of patients.
Boris Eyakfwo, a Gamètì resident, greets the flight. When asked how COVID-19 has affected his community, he said it's always been a struggle getting groceries, especially fresh fruit and vegetables, but it's been even harder since the pandemic started.

To cope, he said, the community government is encouraging people to go out on the land and hunt.
"Right now, we're trying to provide country food for elders or low income families," he said.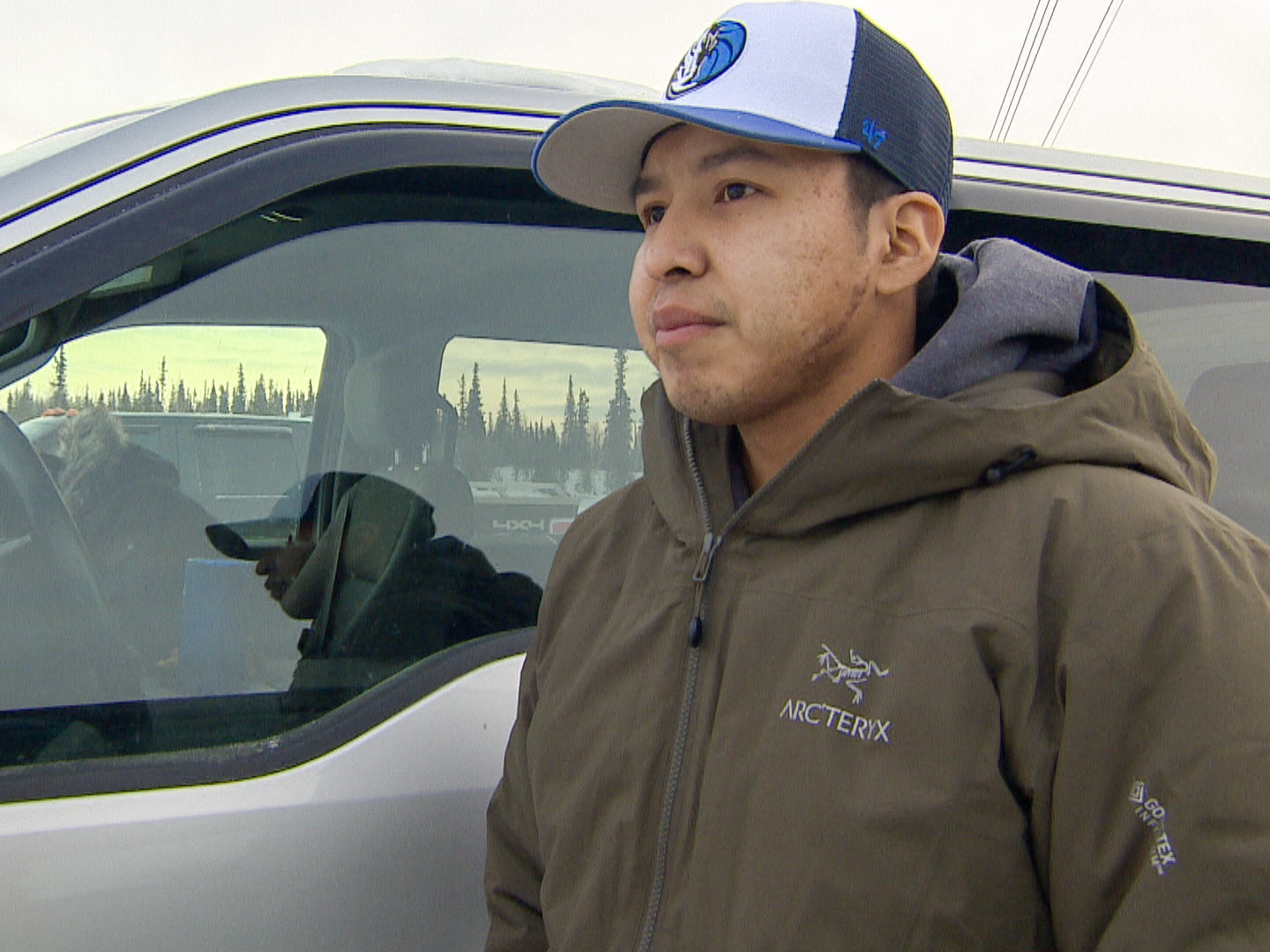 A white truck pulls up to the aircraft. Captain Ted Duinker and co-pilot Nicole Power help unload the last of this afternoon's haul.
From Cambridge, N.S., Duinker moved to Yellowknife 14 years ago for "a little bit of an adventure and some unique flying experiences." He said he's worked for Air Tindi ever since.
"We fly in some very, very remote places," said Duinker. "We land this airplane on ice runways, really short, unprepared strips, places that you wouldn't normally fly to if you were flying an airplane down south."
Duinker has transported all kinds of cargo, from church pews, to bales of hay, to diamonds fresh from the earth.
He's also surveyed wildlife, he said, flying 120 metres over Baffin Island in search of caribou.
"That was really, really spectacular."
"A lot of people that live and work in the North, live and work in the North because they enjoy it," he said.
"It's something that's quite different."