Warning: This report contains graphic details of a traffic collision that some readers may find disturbing.
When Jean Saintil arrived at the morgue nearly two years ago to collect his daughter's remains, a staff member pulled him aside and offered a warning.
"The lady responsible said, 'Jean, I'm a mother, too. If I'm you … I don't look at it,'" Saintil recalled.
Instead, he looked at an image of his daughter's remains on a computer screen, and what he saw broke his heart. Fabiola Philippe had been torn to pieces.
According to the coroner's report, the 34-year-old had been hit by "numerous vehicles" on Highway 417 in the early hours of July 2, 2017. Her "highly fragmented remains" were spread 200 metres across the asphalt near Exit 88 at Vars. They lay there for about 12 hours after her death before they were finally recovered.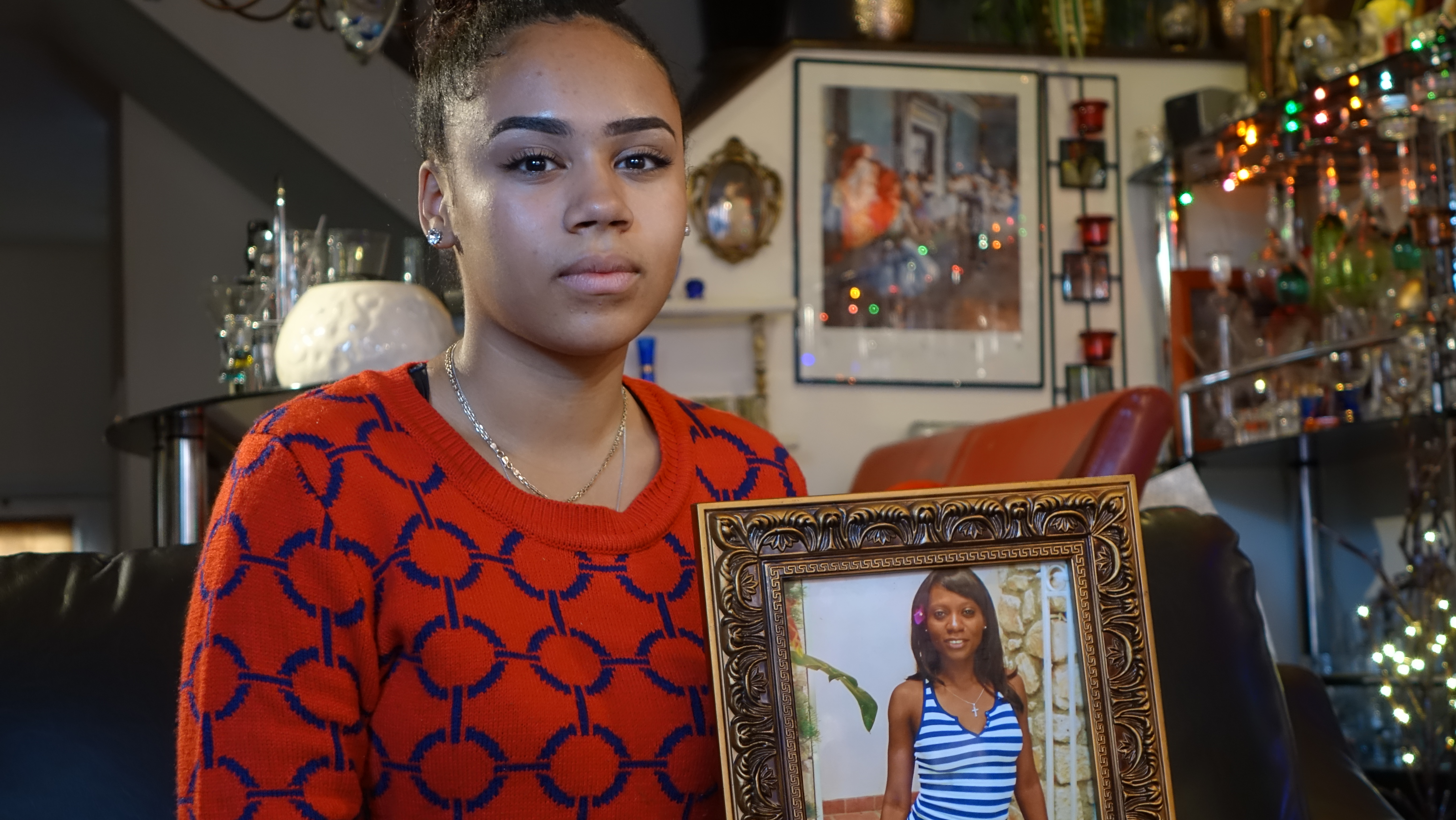 Philippe's family breaks down in tears when they talk about how she died. They remember a young woman who was always helping others, and who never hung up the phone without saying "I love you."
Philippe's daughter, Lydia, is 17 now. She was 15 when her mother died.
"She wasn't there for my 16th birthday. She won't be there when I graduate university or college or get married," Lydia said. "It's very hurtful."
Philippe's sister, Marie-Oubline Philippe-Remy, is still hurting, too. Growing up in Haiti, Philippe practically raised the younger girl.
Now, thinking about her big sister's lonely last minutes is almost too much to bear.
"The thought of her being by herself makes me sad," Philippe-Remy said. "She's always there for everybody, and not being able to be there for her…"
The coroner's report into Philippe's death paints a deeply disturbing picture of what happened to her. It also revealed information that even those closest to her say they didn't know.
According to the report, the woman whose family described her as loving, smart and "very driven" started struggling with mental health issues in her 20s. Philippe never told her parents, but the report reveals she visited the Montfort ER a number of times with symptoms of depression and anxiety.
Her sister now believes Philippe's mental health struggles help explain why she started drinking and taking drugs. Philippe checked into rehab, but dropped out.
On the night of Canada 150, the whole country was celebrating and Ottawa was the epicentre of the party. Fabiola was driving toward the city with her new boyfriend. They'd met in rehab and she was staying with him in a trailer park in Limoges, Ont., just east of the city.
Her boyfriend would later tell police that Philippe was intoxicated. The couple had an argument, he said, and Philippe got out of the car.
He left her on the side of the highway and drove off. He later called Philippe's mother and left a voicemail message explaining what he'd done, but Philippe was likely already dead by the time he placed that call.
Several people had called 911 to report a woman walking down the centre line of the highway. Then, around 1 a.m., the owner of a white Lexus called to say he thought he'd hit an animal. Another call later reported "deer pieces" scattered all over the road.
It wasn't until the afternoon of July 2 that a report of possible human remains prompted the police to visit the scene. The highway was shut down for hours while they carried out their investigation.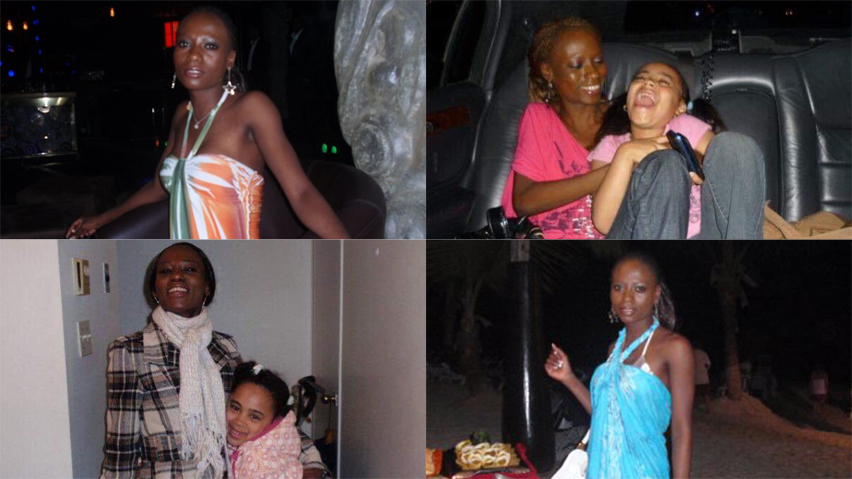 It's been nearly 22 months since Philippe died, and her family says it's been 18 months since their last update from police.
OPP declined to speak to CBC about the case, citing the ongoing investigation.
Philippe-Remy believes it took police too long to respond to the 911 calls from people who spotted her sister walking down the highway.
"I don't know why it took 12 hours to go see what was going on," she said. "That could have made a difference."
The family wants to know whether police have been able to determine which car struck Philippe first, and whether that driver could face a charge.
They also question whether the boyfriend who left her at the side of the road and drove away could be charged in connection with her death.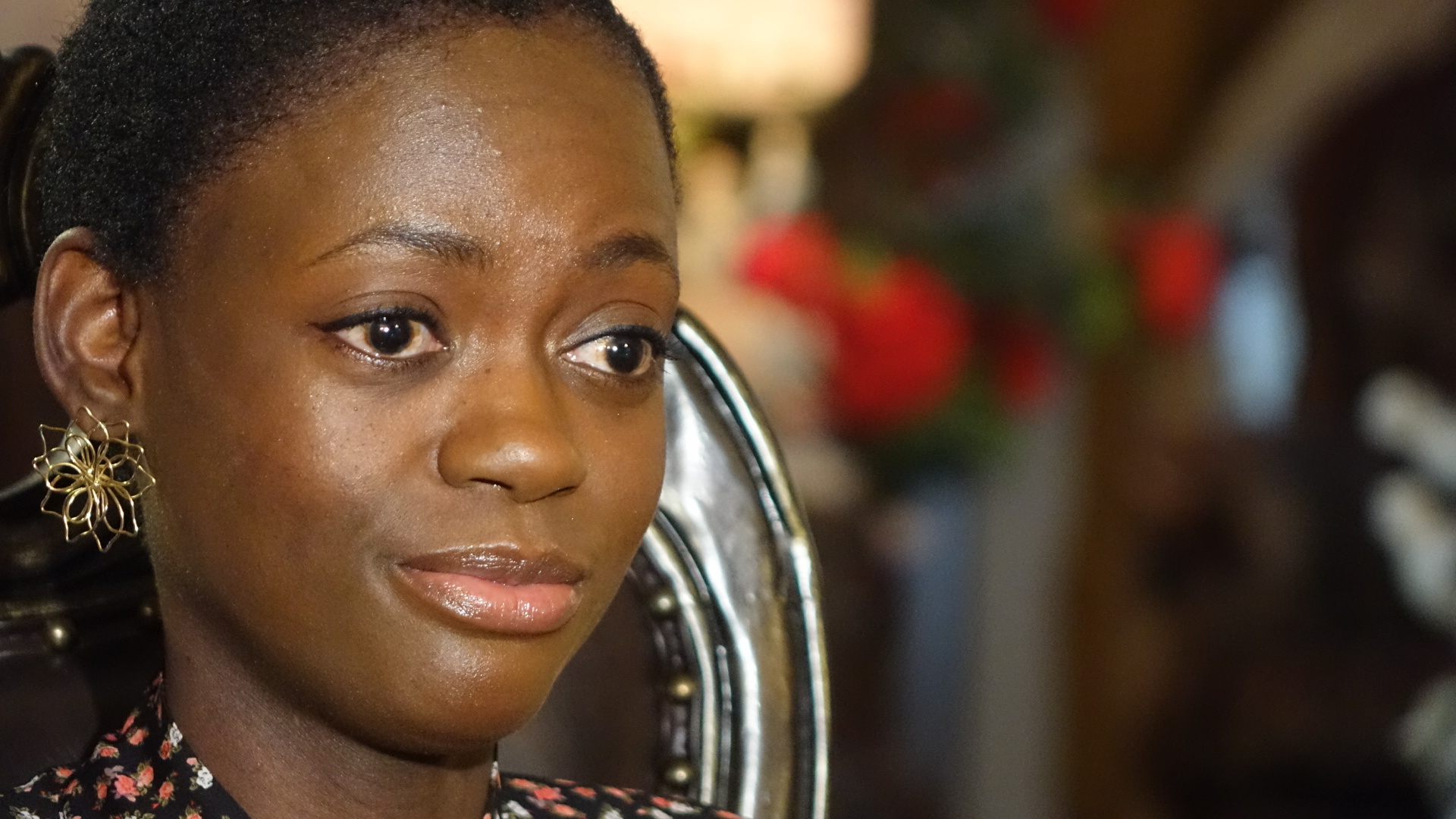 "I don't understand why it's OK to leave someone on the highway," Philippe-Remy said. "Dropping someone on the highway [in] the middle of the night, with no lights … what does he get for that?"
Lydia Philippe has the same question.
"It is illegal to have a human walking on the highway. There is a bunch of signs that says no pedestrians allowed. So why is it OK for someone to leave a human being [there]?"
CBC has been unable to contact Fabiola's boyfriend. The family never knew his surname and have no way of contacting him, either. The phone number they once had for him is no longer in service, and CBC was unable to track him down at the trailer park where they believe he was living when Philippe died.
In a statement to CBC, Ontario's Ministry of Transportation confirmed that a pedestrian could be charged under the Highway Traffic Act for walking along a 400-series highway. According to spokesperson Bob Nichols, a driver could also be charged under the act if it's found they "assisted or encouraged a pedestrian" to walk on the highway.
The maximum fine for either offence is $50.
James Foord, a criminal lawyer and past president of the Defence Counsel Association of Ottawa, said a more serious charge such as criminal negligence is also unlikely. To earn a criminal charge would require a "marked departure" from what a reasonable and prudent person would do in such circumstances, Foord said. Pulling over to let out a passenger who's demanding to get out of the car likely doesn't meet that bar.
"The evidence that we understand has happened so far, which is very little — just that she got out — is not sufficient to meet that high standard," Foord said.
Similarly, the driver who called to report hitting an animal is also unlikely to be charged, Foord said.
"Probably there would be no basis for any charges, either for dangerous driving or for failing to stay at the scene of an accident."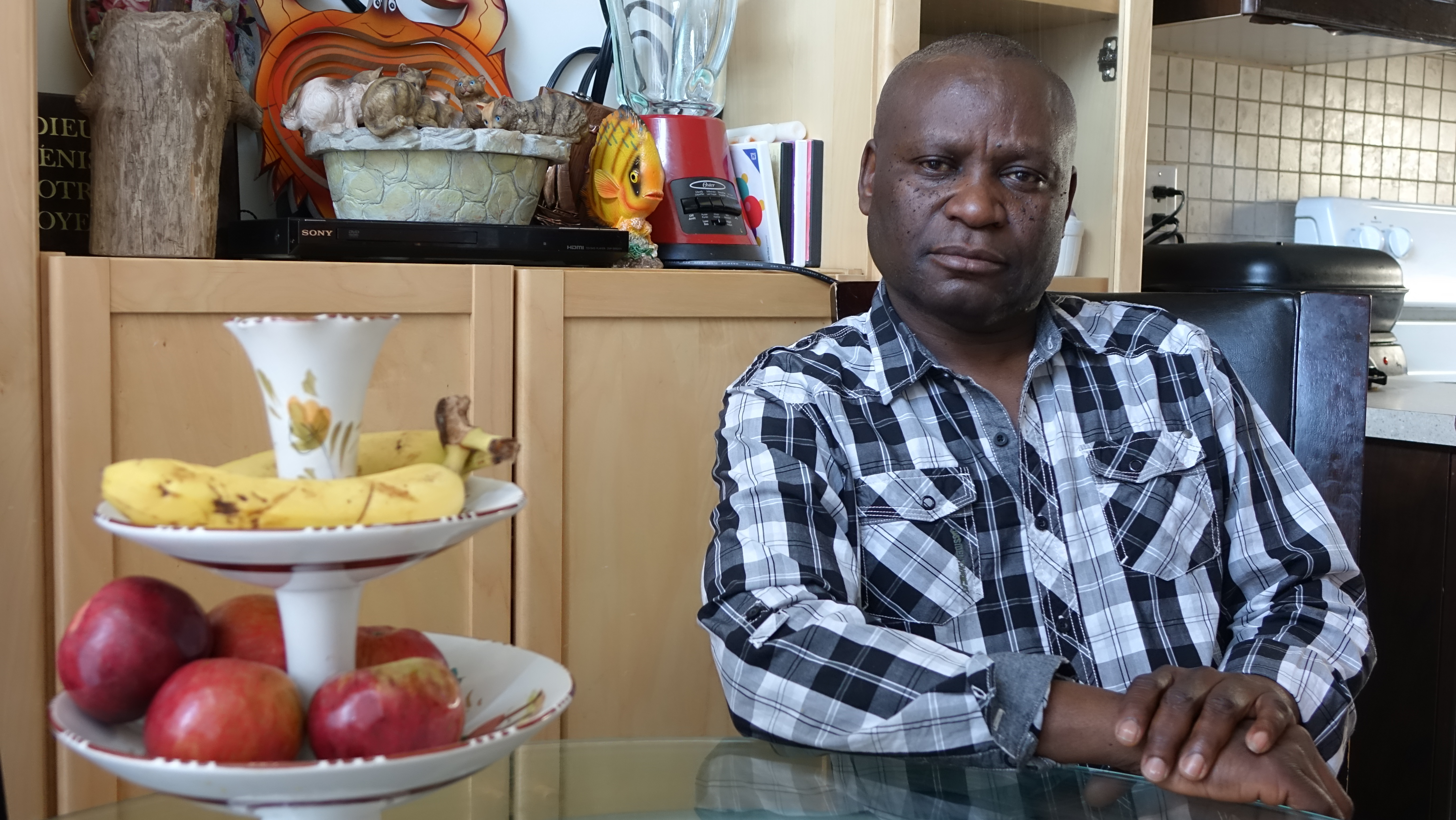 If no charges can be laid under existing law, the family believes the law needs to change.
"I don't know what to do because I can't change the Canadian law. [But] I don't think it's fair to drop someone [on the highway]," said Jean Saintil, Philippe's father.
Lydia Philippe has written to her MPP about strengthening the Highway Traffic Act, and is set to meet with Marie-France Lalonde next month to discuss her mother's death.
For the family, that means more waiting.
"It's hard to grieve when we don't have answers," Philippe-Remy said.
Instead, she's focusing on preventing what happened to her sister from happening to someone else. Philippe-Remy has set up a foundation to raise awareness about mental health issues. She feels that if her sister's depression and anxiety had been treated, her life wouldn't have ended in such a tragic, lonely way.
For now, the family is holding onto their memories of the last moments of Philippe's life.
The last time they spoke, the sisters argued over the phone about Philippe's decision to drop out of rehab. But because of her strict rule that they never hang up without saying "I love you," those were the last three words they exchanged.
"I was mad, but I still said I loved her. And then we hung up the phone," Philippe-Remy said.

Their mother, Marie-Pierre Philippe, saw her daughter the day before she died when she dropped by the house, ebullient and full of love.
"She hugged me, really hugged me," Philippe said in a French-language interview. "It was like she knew something was going to happen."
"She just looked at us and she smiled, and she ran and gave us one last hug," Lydia Philippe recalled of her last encounter with her mother.
"She said, 'I love you so much, I'll call you tomorrow.' But there was no tomorrow."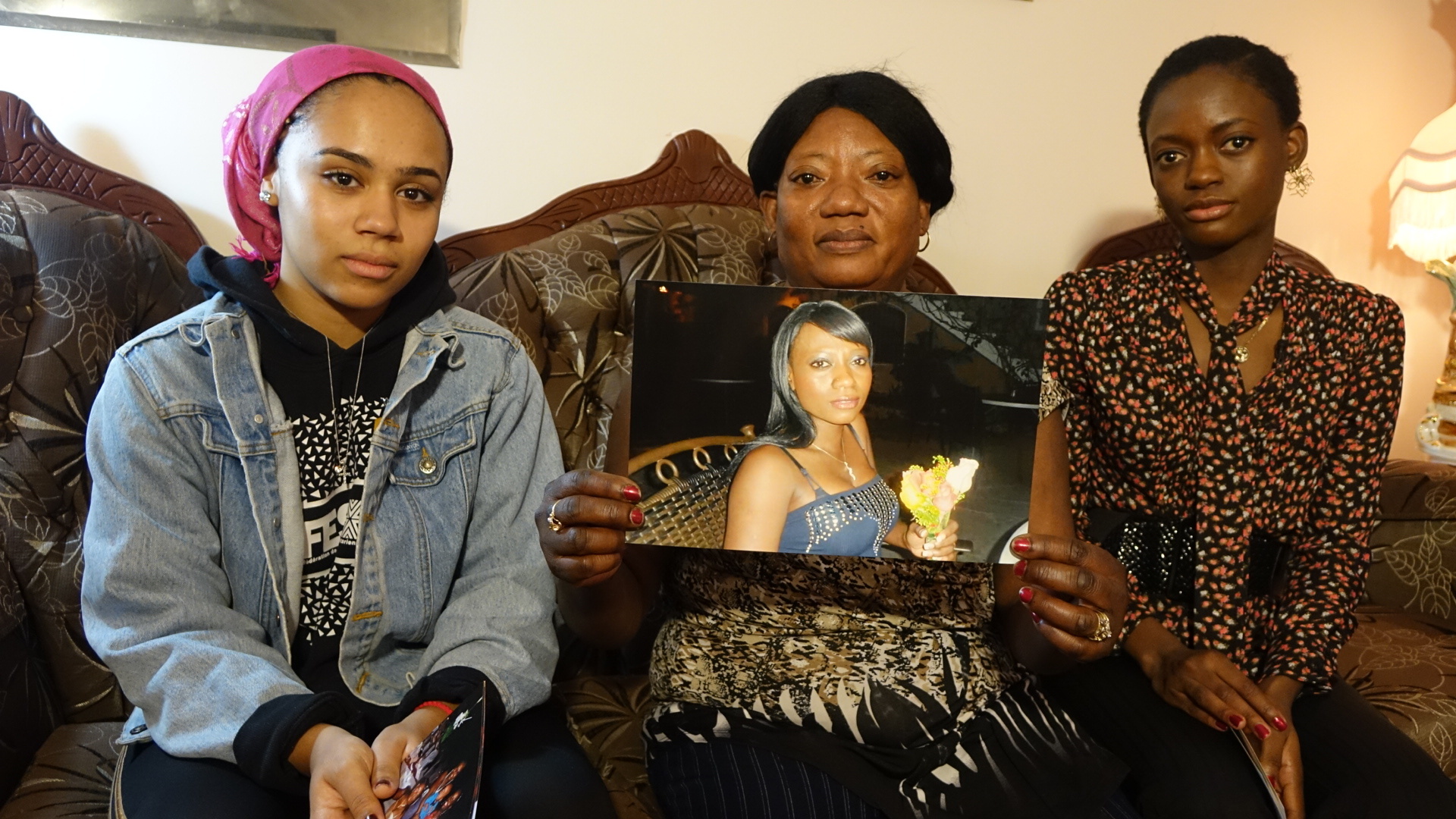 You can reach Jennifer Chevalier by email: jennifer.chevalier@cbc.ca.