The closure of a Summerside trailer park has scattered the residents that used to form the community there.
They've found new places to live, but the cost has been high, financially and emotionally.
When the closure was announced back in May, it forced those who lived in the 21 trailers to search for another place to live. They had to be out by Nov. 30.
It was a harsh and frustrating search. They found very few apartments were available that they could afford and the waiting list for subsidized housing was long.
"A lot of nights I went home crying. I couldn't find a place to go," Brenda Gallant said.
She and her husband Donnie lived at Heritage Park for 30 years. They care for an adult son who has health issues, and also their nine-month old great-grandson.
They live on a small Canada Pension and Donnie fishes quahogs.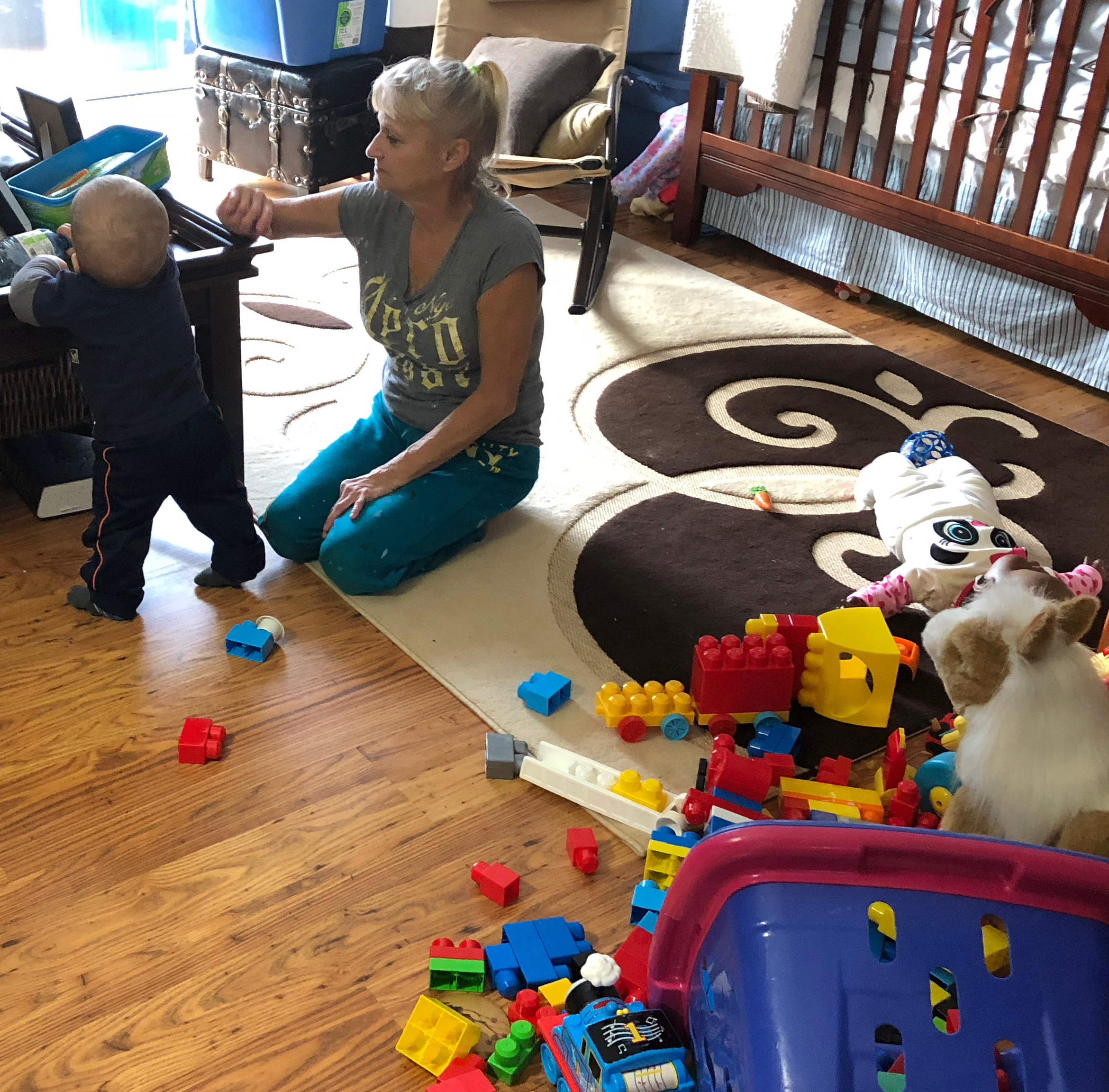 'We're trying the best we can'
They managed to sell their trailer, but didn't end up ahead. They'd just installed a $7,000 wood pellet stove last year. The money from selling the trailer didn't even cover the cost of the stove.
The Gallants took an apartment that was out of their budget and further away from Summerside than they wanted, because they say there just wasn't much to choose from.
They now pay $1,250 a month in rent — almost twice what they paid in monthly expenses in the trailer.
Gallant says she still finds it tough to sleep some nights. "We're trying the best we can," she said.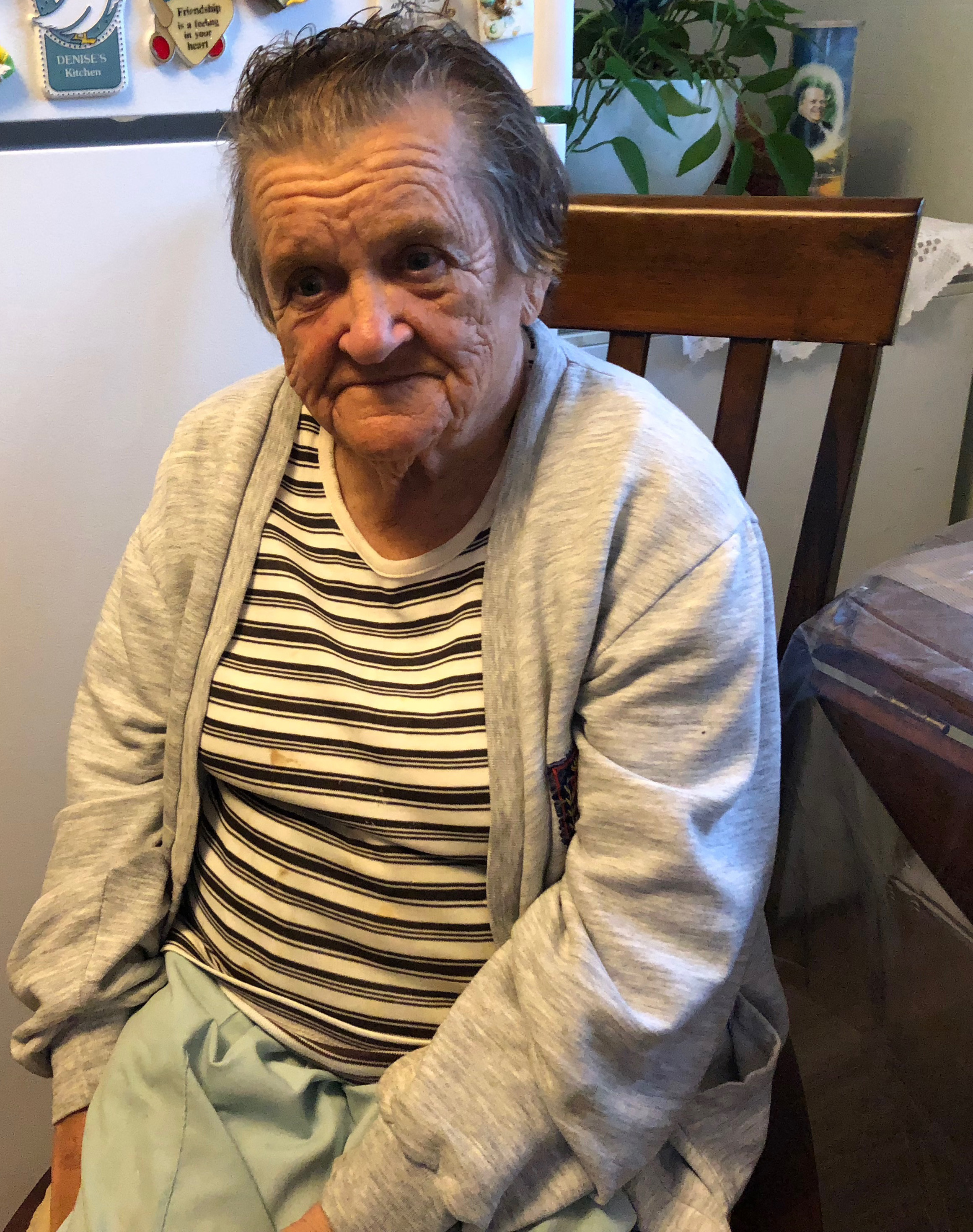 Long list for provincial housing
Gallant's mother, 82-year-old Esther Laviolette lived in the trailer park too.
For much of her life she worked in potato packing plants. She bought a trailer 22 years ago, paid it off in a few years and retired. She moved there to be close to her family.
When the park closure was announced, she thought she could get a spot in provincial seniors housing — but found out there were no spots open, and 200 people were on a waiting list.
"I didn't know what to do then," said Laviolette.
Her other daughter Bernadine Jeffery said with few options open to the family and the closure looming, she co-signed a mortgage on a small house for her mother.
It was more than she was comfortable paying.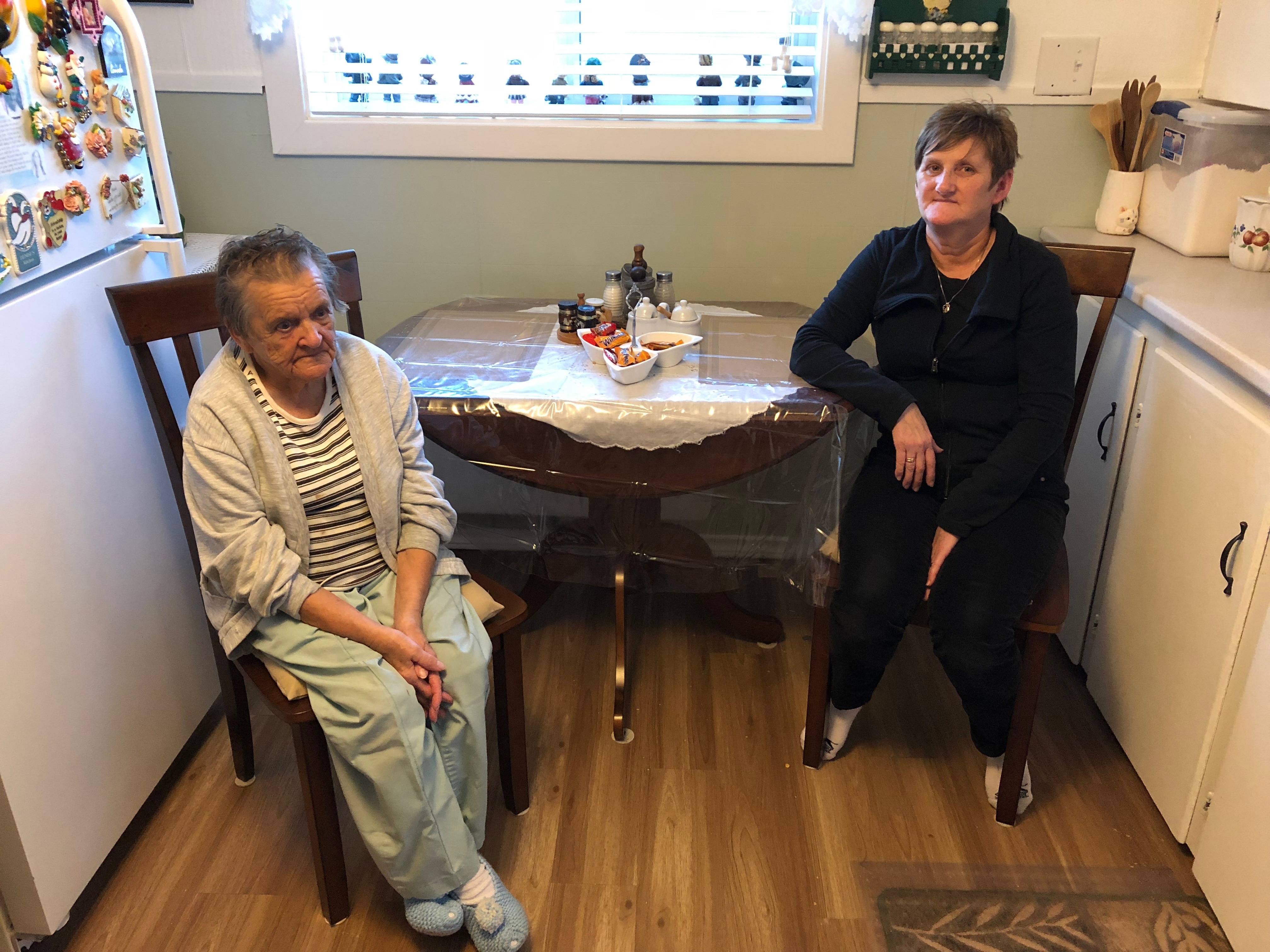 'She needs a place to live'
"We had to raise our budget. The houses we did look at they were either falling down, or needed a lot of work," Jeffery said.
"I don't want her somewheres on the street. She needs a place to live."
Laviolette lives on a small income from CPP and Old Age Security.
Co-signing the mortgage means that if Laviolette can't make a mortgage payment, Jeffery is responsible for covering it.
"It is very stressful but I would do it again. I would help her," said Jeffery.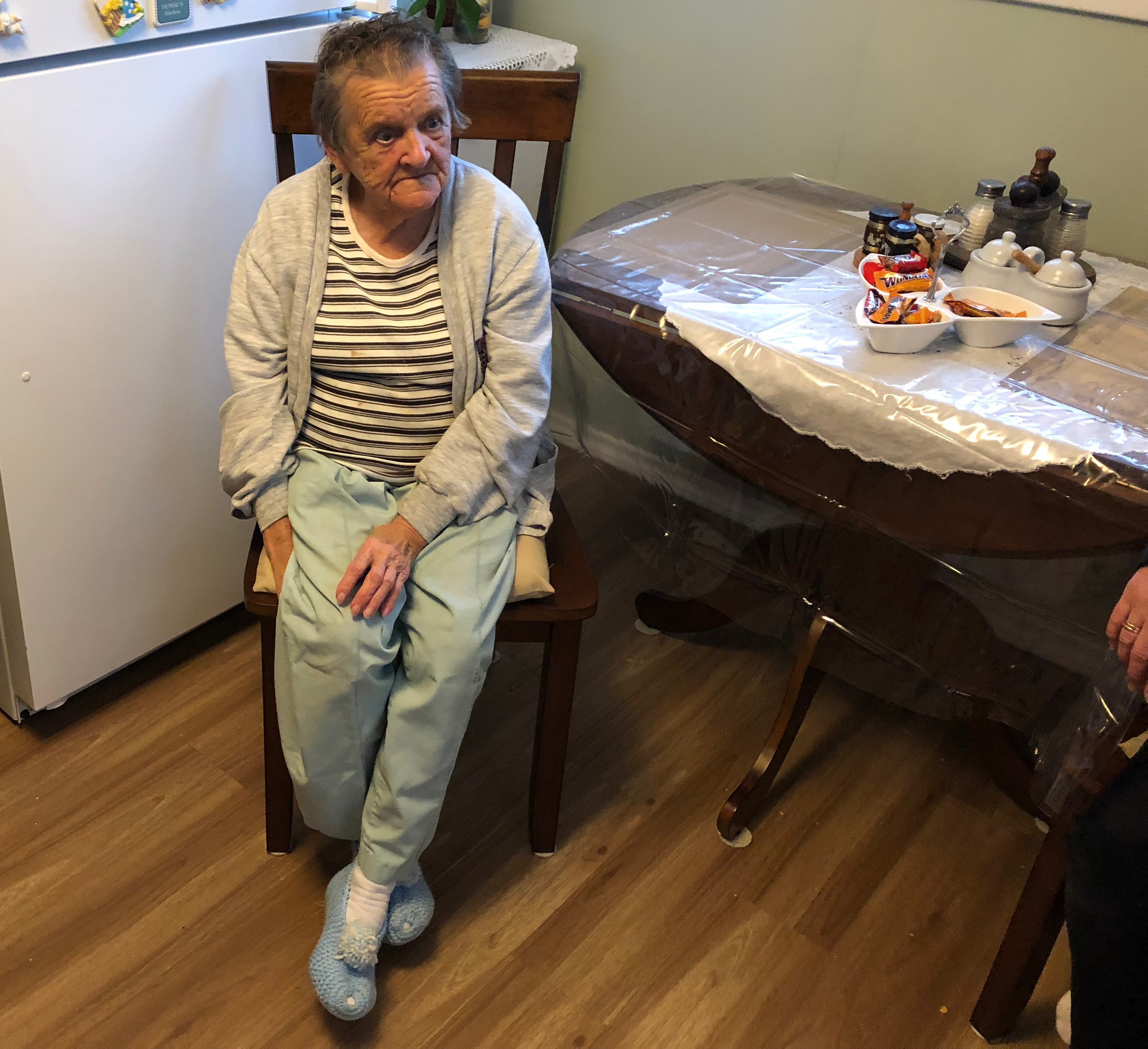 'It makes people sick'
The daughters say the loss of the trailer park took an emotional toll on their mother and many others in the community.
"A lot of people are very stressed out and it makes people sick. It's not good," Jeffery said.
She and several other residents said one of their neighbours died from suicide during the final months of the trailer park being open.
"The government needs to step in. If there's not enough housing for the seniors than they better make some," said Jeffery.
"The government talks about all this seniors housing. Well — where's it at?"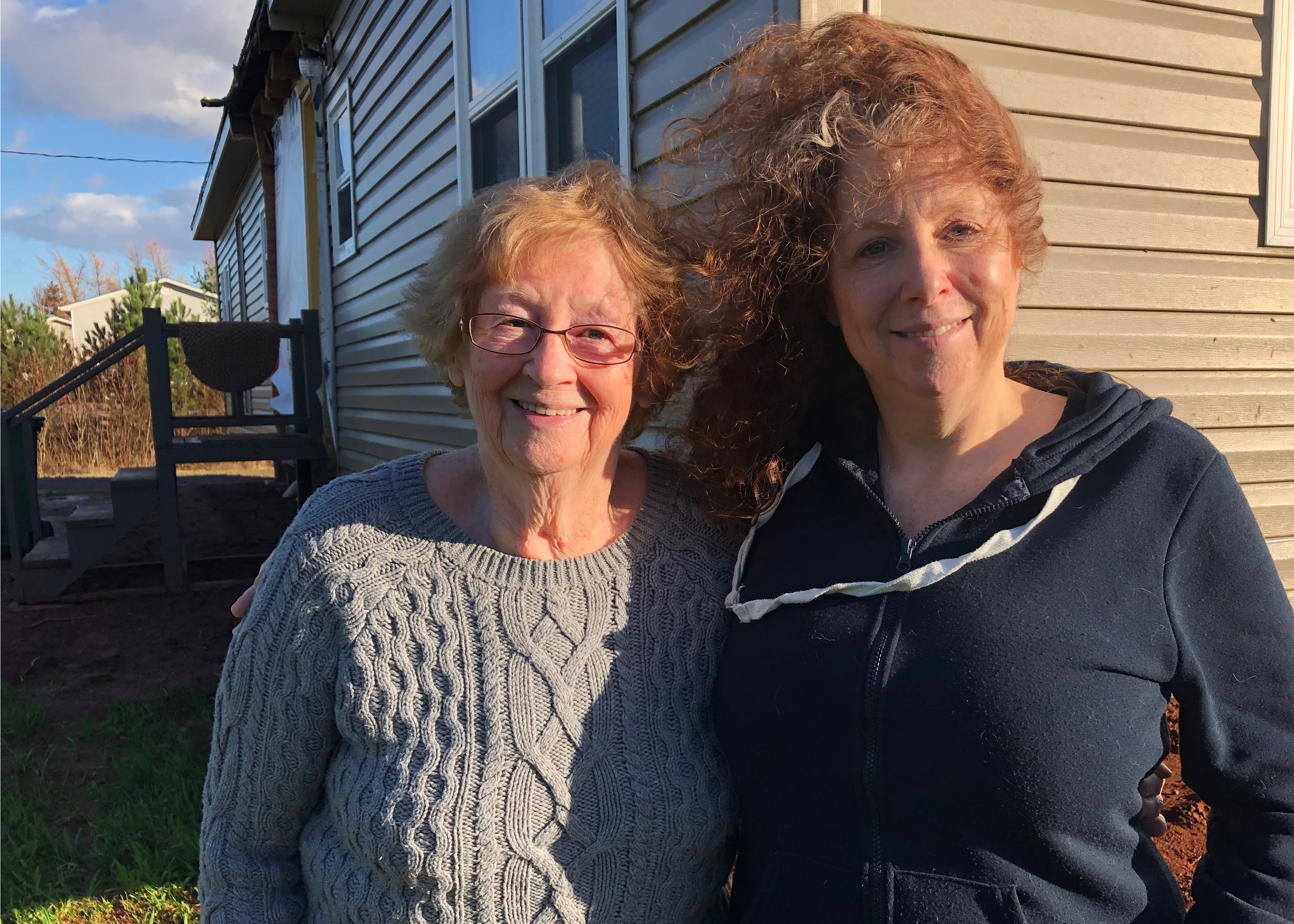 Homes gone 'all of a sudden'
Pam Detlor, who grew up in Heritage Park and moved back to live with her mother there in 2011, said she had never thought about affordable housing much until this happened to her mother and her neighbours, but now she thinks about all the time.

"You can't just cater to the middle income and the upper income. We need to respect that every part of the community is important," she said.
Her mother, Jeannette Detlor had lived there for 42 years.
"There's a lot of people that lost their homes, put a lot of money into their homes, and then all of a sudden they're gone," said Jeannette Detlor.
The Detlors were able to buy a piece of land just outside of Summerside and relocated their trailer there.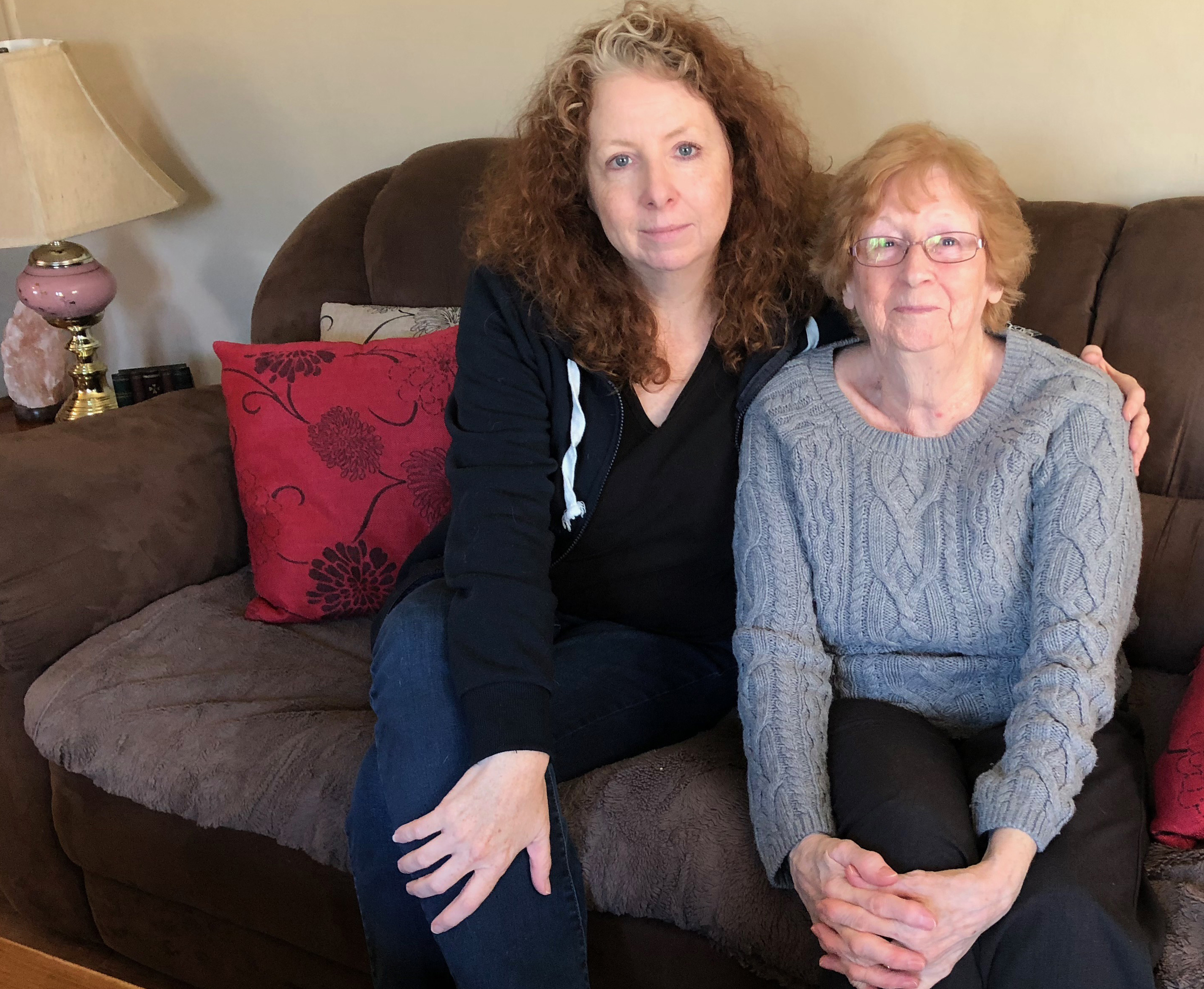 Some help for residents
A Heritage Park Response committee made up of about 20 different organizations from service groups to churches did rally to raise money to help residents.
It expects to provide the former residents with $2,952 per household to help cover the costs of having to move.
While the money is appreciated, Pam Detlor says she would like to see better protection for other trailer park residents in the future, and more affordable housing for Islanders.
"They've worked hard, they've contributed to their community, and they shouldn't have to feel this way at this stage in life," Detlor said.