More than a dozen drivers say their vehicles were hit by a swirling storm of sand and tiny rocks while crossing the Confederation Bridge and that they've been left on the hook for thousands of dollars in repair bills.
They're calling on the company that operates the 12.9-kilometre span that connects P.E.I. and New Brunswick to fix what they consider a public safety issue — but so far they say their calls have been ignored.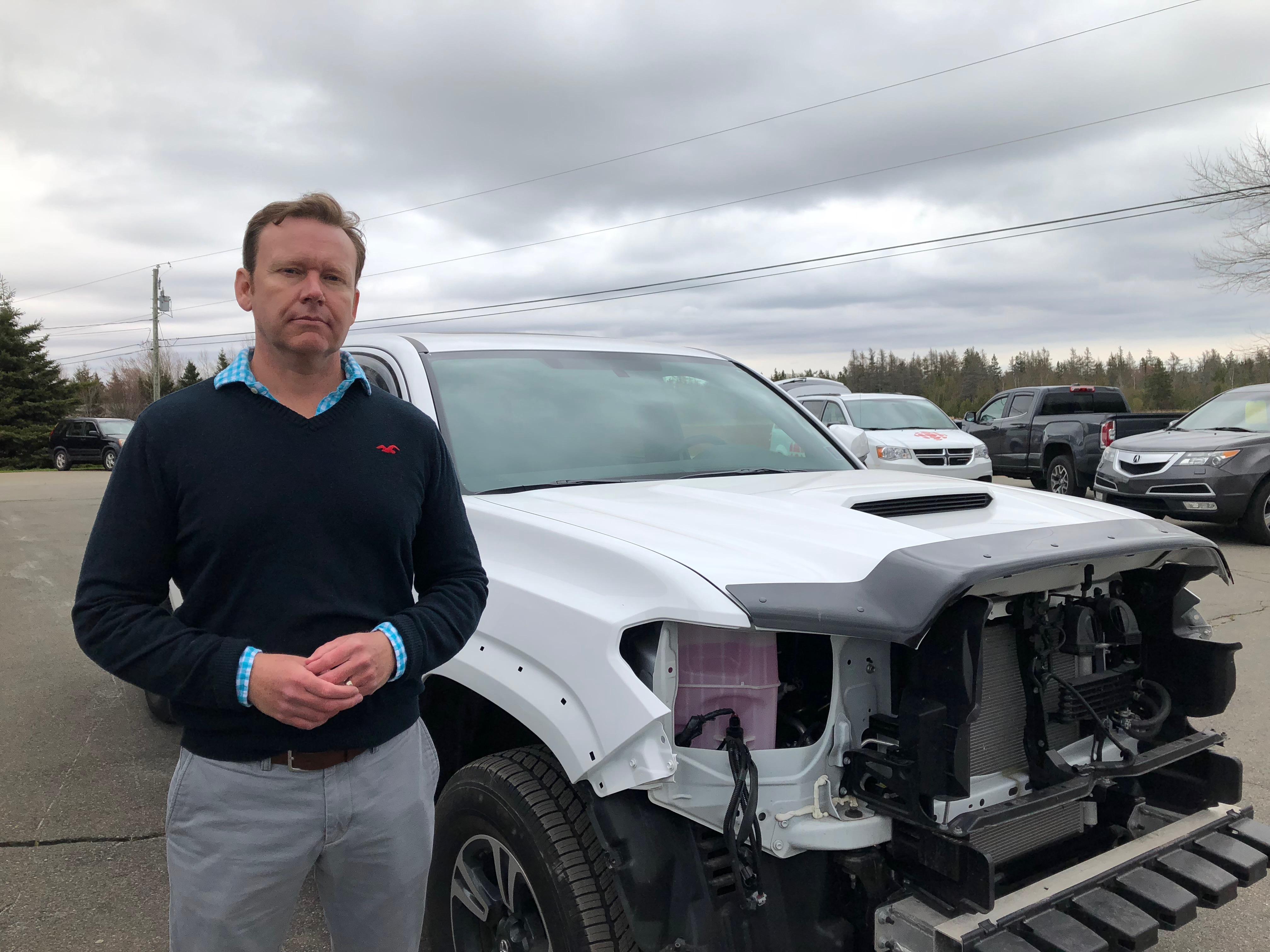 When Sam Dalton headed across the Confederation Bridge from P.E.I. to New Brunswick for his son's hockey tournament the morning of Jan. 5, it was supposed to be a special road trip for the pair.

Dalton's 2017 Toyota Tacoma had just 400 kilometres on the odometer — it was the first new vehicle he'd ever owned.
But halfway across the bridge Dalton said "It felt like a hail storm only more severe" of sand and small rocks.
When he got out on the New Brunswick side, he found the paint chipped all over the front, sides and roof of his truck.
His repair bill was $9,200.
Dalton felt Strait Crossing Development Inc. (SCDI), the company that operates the bridge, should be responsible for the damage.
"It's not like a back country road. This is a major highway linking two provinces," he said.
So he sent photos to the company and got several estimates for repairs. But after close to three months of emails, the only offer from SCDI's adjuster was to cover his deductible: $250.
'No liability'
CBC has seen copies of several identical letters — sent by AMG Claims Inc., the adjusters for SCDI's insurers — to those who contacted the company about compensation. The letter refers to the incidents on Jan. 5 as "blowing sand on the Confederation Bridge." The letters say AMG investigated and found "no liability" for SCDI. The letters offer to cover the deductible on the owners' comprehensive claims, up to $500.
Dalton believes SCDI, should've closed the bridge or warned drivers of the dangers of damage. He said the bridge did post reduced speed signs that day due to windy conditions but that didn't go far enough.
"If I'd had that warning there was no way I would have crossed the bridge. It was a brand new truck," Dalton said.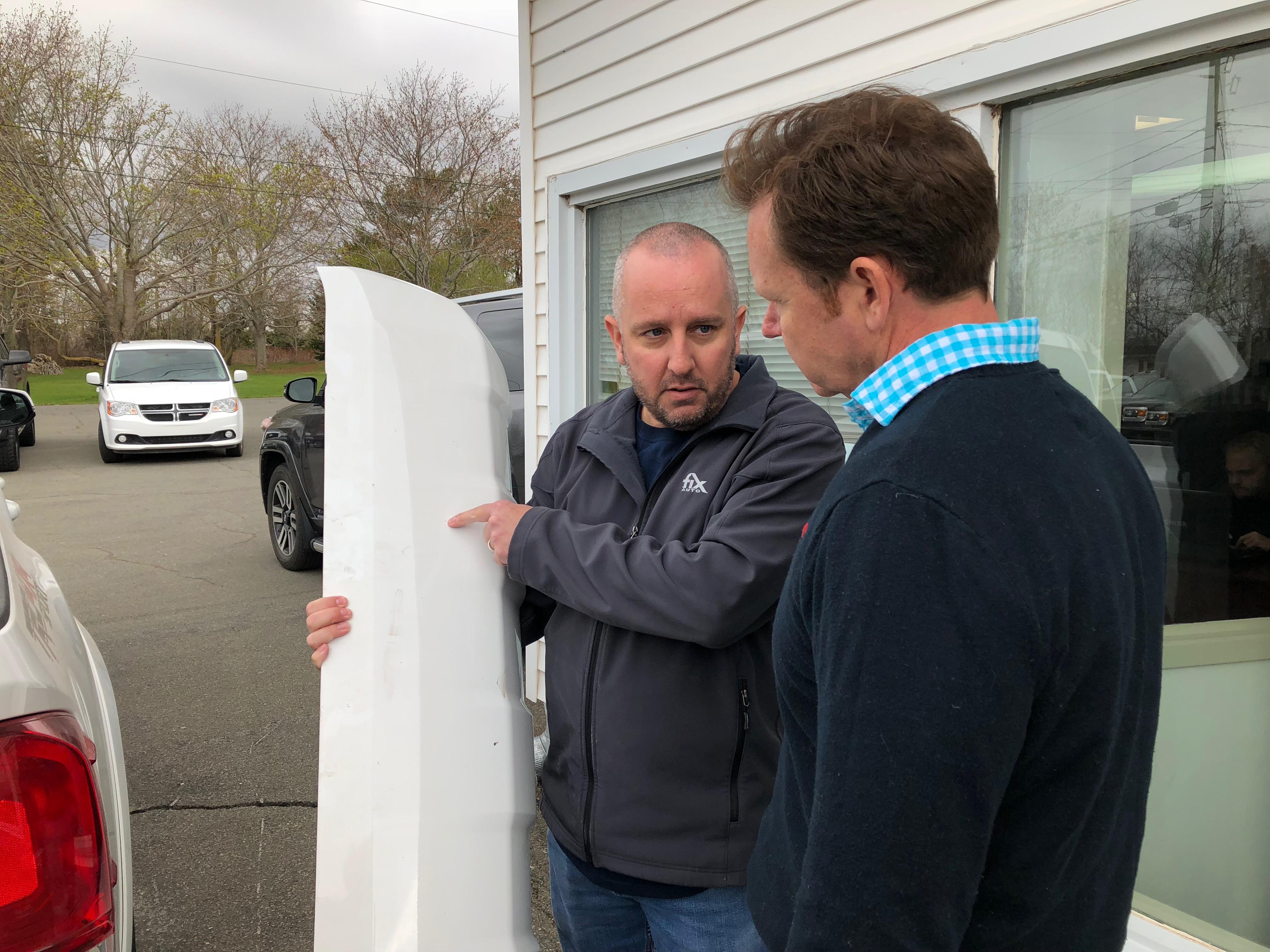 New BMW written off
CBC spoke to more than a dozen other drivers who had similar experiences, most happened on Jan. 5, 2018.
"It was like a hail storm of rocks," said Kimball Johnston, of Clinton, P.E.I., about his drive across the bridge that morning with his wife and son. He watched as his windshield was peppered with what he believes were small stones.
Johnston and other drivers believe the stones were part of a sand or salt mix spread on the bridge to improve traction for winter driving.
"I knew that the car was getting blasted….You can't turn around or stop, so you have to keep going," he said, as turning or stopping is against bridge rules.
When he got to the New Brunswick side Johnston said the grill, lights and body of his month-old 2018 BMW X5 were dented and chipped and his windshield was cracked.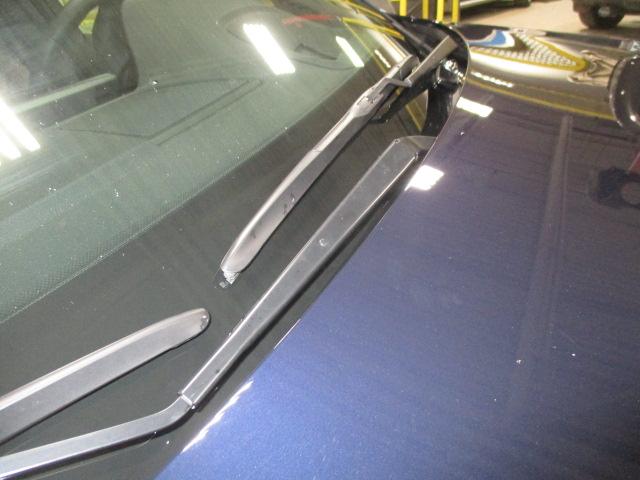 He too believes SCDI should've warned drivers.
"It's up to them to warn the public and they didn't do that. Had I known that there was high winds and debris flying I would've maybe not gone at that time."
The estimate for repairs to his BMW: close to $30,000.
Johnston contacted SCDI but got the same letter in March from AMG Claims Inc.
"They were just letting it go and letting it go and eventually people will get fed up fighting the fight and people have lives other than to deal with this," said Johnston.
His insurance company wrote off his car, and covered its replacement.
To Johnston though, that's not the point. He says it's situations like this that drive up insurance costs for drivers.
"It's disappointing that they aren't being held accountable and the insurance companies are ultimately paying the price. And who pays the insurance company? All the individual policyholders," he said.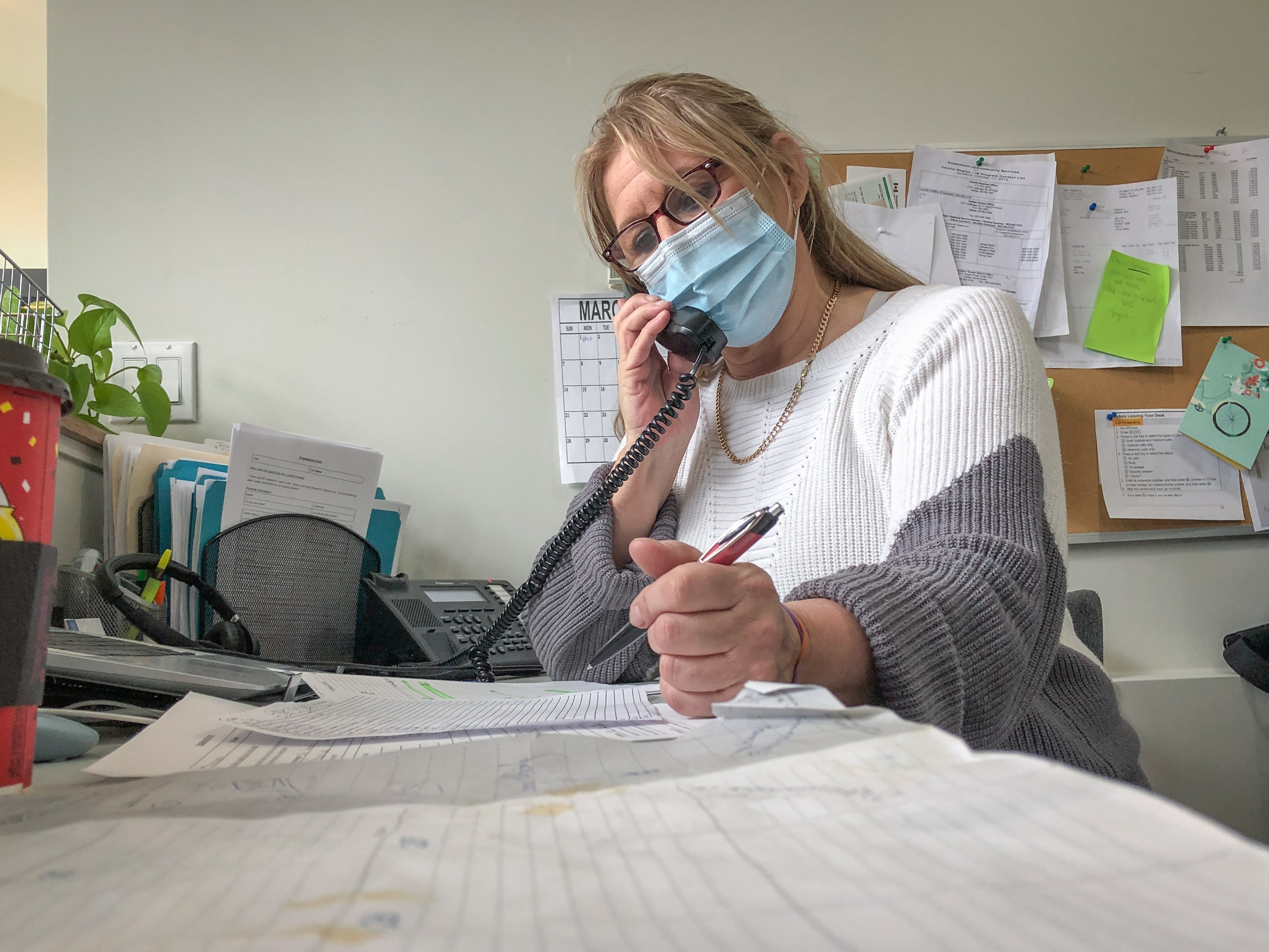 'It was like someone took a hammer to my windshield'
Jeff Hackett also drove across the bridge that morning. "It was just like if somebody was pelting you with handfuls of rocks."
The Tignish, P.E.I., man was travelling with his wife and 14-year-old daughter in their 2018 GMC Sierra 4 by 4.
"It was like someone took a hammer to my windshield," he said, adding that his daughter was terrified the windshield would shatter.
He said when he reached the New Brunswick side the front of his truck was covered with chips — "completely destroyed." The repair bill: $16,000.
SCDI offered to cover his $100 deductible.
He didn't take it.
"Pretty much a slap in the mouth, I thought it was," Hackett said.
"This big bridge that we have here and we pay money to go across all the time, and that's all they can do for ruining a brand new vehicle — well I don't think that's very good," said Hackett. "I don't think it's right."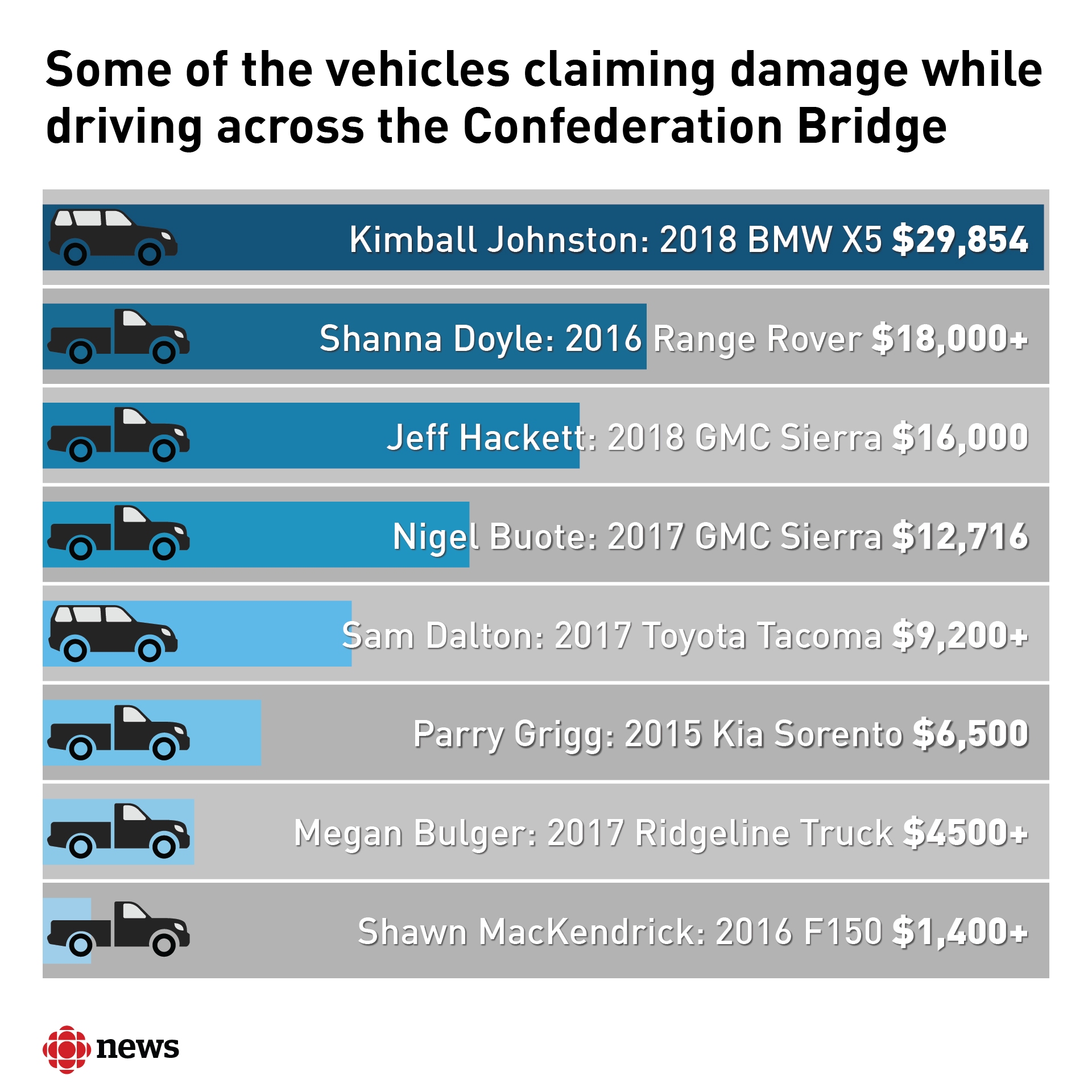 It happened before
CBC was told of similar incidents a year prior.
On a rainy windy day in December 2016, Nigel Buote of Tignish was heading to Nova Scotia in his new 2017 GMC Sierra to go fishing.
"It was just like a hail storm but it was rocks," he said.
When he contacted Strait Crossing, he got a similar letter from AMG, denying liability for SCDI but offering to cover Buote's deductible.
The bill: $12,716.13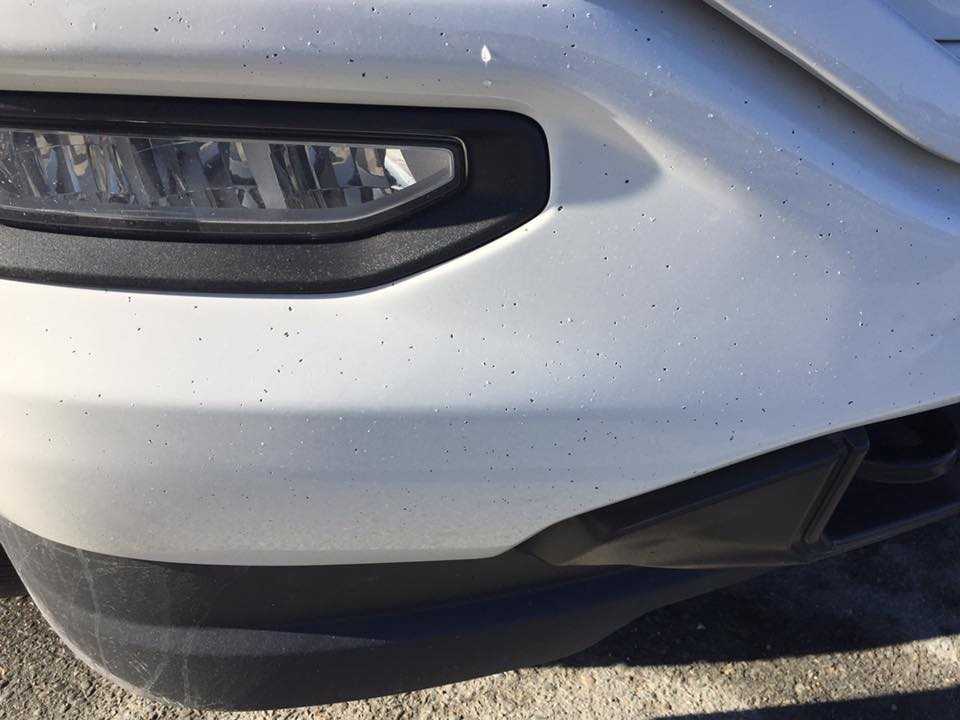 Buote paid the $100 deductible himself and his insurer covered the rest, but he's stung by the company's response.
"I figured they'd at least say they're sorry and try to do something."
Buote estimates he crosses the bridge about 20 times a year and has had no problems since that day. But he's concerned to hear about the other accounts.
Transport Canada, SCDI respond
The drivers CBC spoke with believe SCDI used a heavier mix of sand on the bridge than commonly used on highways for traction in the winter.
The bridge is owned by the federal government, and is the only permanent year-round ground connection between P.E.I. and the mainland.
CBC asked Transport Canada about guidelines for the composition, use and application of products on the bridge to improve traction in icy conditions.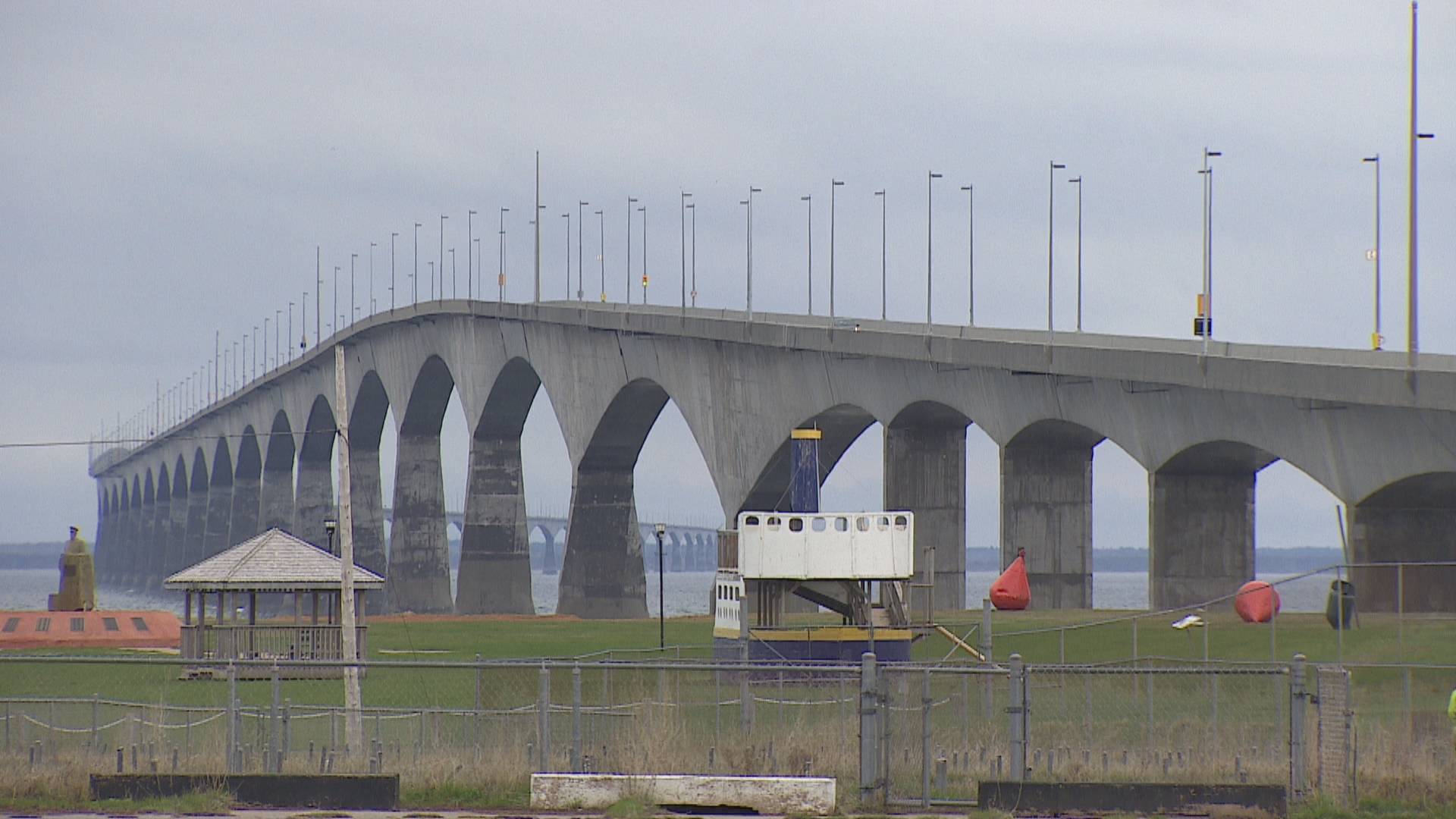 In an email to CBC, Transport Canada said Strait Crossing "is responsible for all operation and maintenance" including "sanding and de-icing during the winter season." It advised CBC to contact the bridge company for more information.
When contacted by CBC Strait Crossing Development Inc. General Manager Michel Le Chasseur replied in an email: "We are aware of the situation which has been passed on to our insurers for handling. The dialogue is between our insurers, vehicle owners and their insurers. As this is currently on-going, we are not at liberty to comment at this time."
AMG Claims Inc., the insurance adjuster for SCDI had no comment either, about what is in the sand mixture used on the bridge, the number of investigations it has done, or the number of deductibles it has paid.
Insurance rules
So what are the rules if your vehicle is damaged while you're driving?
If the damage was caused by another vehicle, it's covered by the collision insurance of the driver held responsible.
But if your vehicle is damaged indirectly — by a pothole, a tree falling on it, or a run-in with a moose for example — repairs are handled under the driver's own comprehensive insurance, since it can be difficult to find blame with another party, said Steve Kee, spokesperson for the Insurance Bureau of Canada.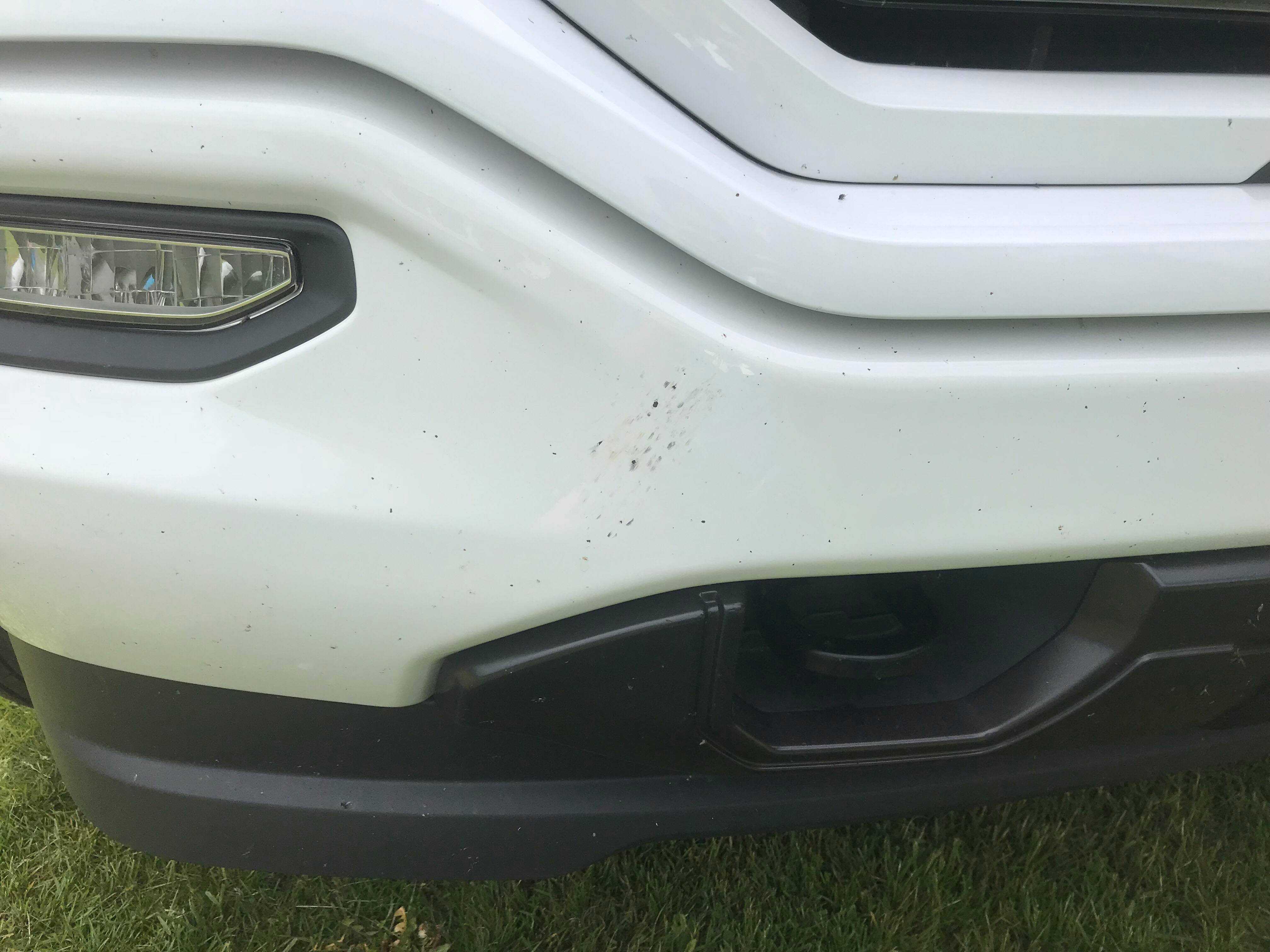 Depreciation not covered
What also has a number of the drivers CBC talked to incensed is that there's no compensation for the depreciated value of their vehicles. When it comes time to sell or trade them, owners are required to disclose major repairs and as a result the vehicles are worth a lot less.
Regarding that depreciated value, Kee said, "The auto insurance policies are designed to cover what are known as direct losses and the responsibility of the insurance company is to put that damaged vehicle in the same condition that it was prior to the damage. Any reduction in the value of the vehicle is regarded as an indirect loss and is not covered under the current policy."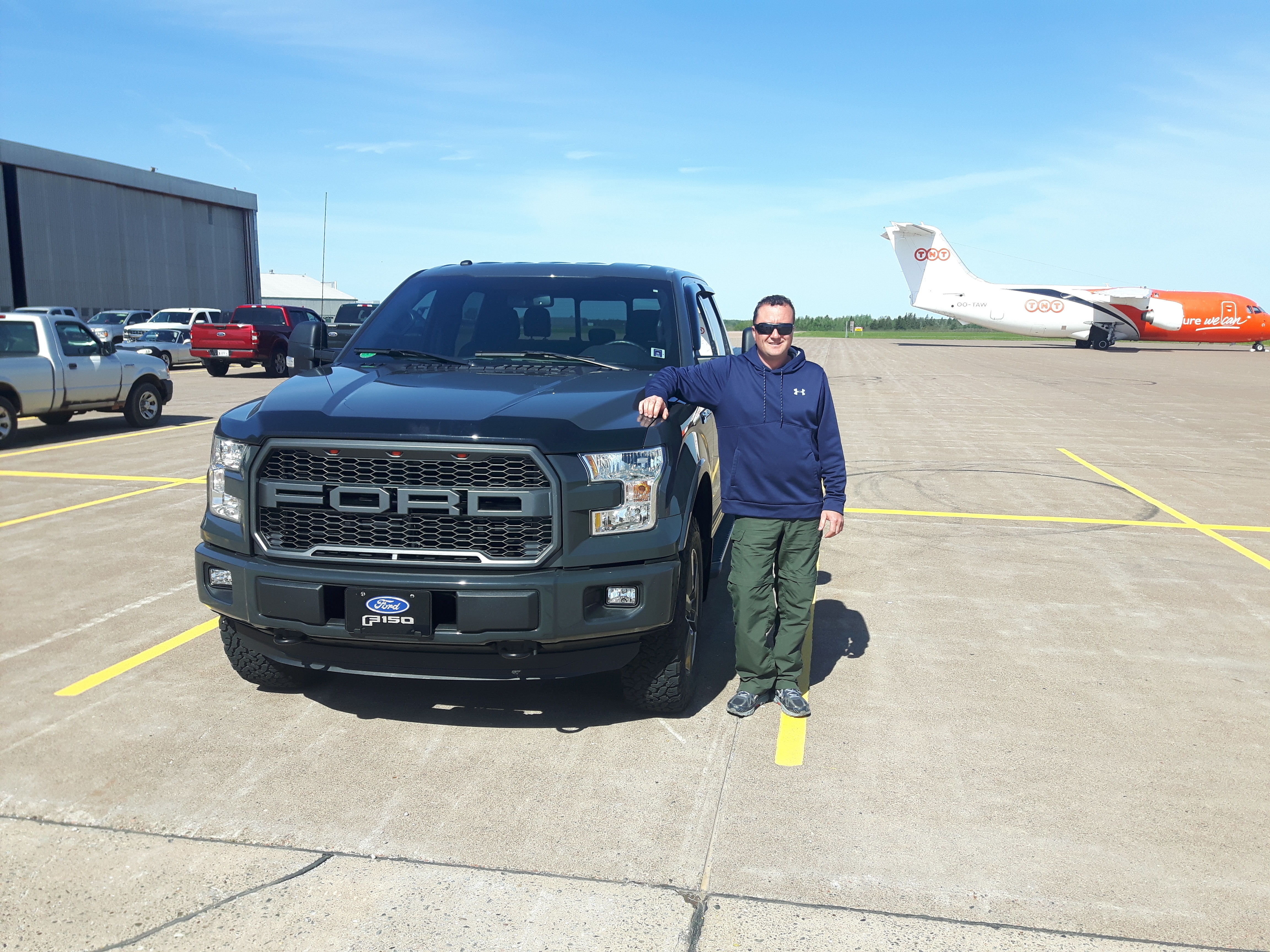 'We've got no choice'
It's not clear if these were isolated incidents.
But if SCDI is using small stones in its sand mix, Dalton and the other drivers want the bridge to find a different solution, or post warnings or close the bridge when it's windy enough to cause problems.
Dalton started a private Facebook group for those whose vehicles have been damaged. It has more than 40 members and he believes that's "just the tip of the iceberg."
He's also written about his safety concerns to the federal Minister of Transportation Marc Garneau.
Dalton said he will try to postpone any future crossings when it's windy.
But as Kimball Johnston pointed out, sometimes trips can't be delayed.
"We've got no choice — we live on an Island," he said.