Cody Carnine crouches on the ground with a handful of pecans and the widest smile as he calls out to a dozen chickens on his farm in Canton, Texas.
He says a simple task like feeding animals is something he and his wife, Ingrid, couldn't enjoy five years ago.
"We feel freedom to live our lives as normal people, and not feeling like we have to follow," said Carnine.
Day by day, Carnine and his family are piecing their lives back together. They can't afford to build a house right now, so they live in what they call the "shop" on their pecan tree farm.
From the outside, it looks like a small retrofitted shipping container. Inside are two cluttered main rooms, a bathroom and bedroom separated from the kitchen by a single burgundy curtain. The children climb up ladders to get to their makeshift bunks in the rafters.
Carnine admits it's a far cry from the lifestyle the family enjoyed while he was a senior leader at Gospel for Asia. GFA is more than a charity — it's a Christian organization that people serve, and members usually leave their church and, in many cases, friends behind to live near other staff and become completely entrenched in the day-to-day work of GFA.
The organization raises money for various items, such as chickens, goats, blankets and so-called Jesus wells intended to help remote villages in India and surrounding countries. Monthly missionary and children sponsorships are also popular contributions.
Donors often choose where to put their money by selecting from the annual Christmas catalogue, similar to what Plan Canada or World Vision mails out every year. Glossy magazines and a syndicated radio program — presented by GFA leader K.P. Yohannan on many Christian radio stations — also help promote the charity's work abroad.
"When you see one thing, but you believe in another — that's the world I lived in near the end."
In 2005, the Carnine family sold their home and a successful construction business in Oregon to move to Texas with their four children. Over the next decade, they took a drastic pay cut and fundraised their own salary in order to serve GFA.
They even opted out of paying social security taxes, while still managing to donate thousands back to the cause they believed in wholeheartedly.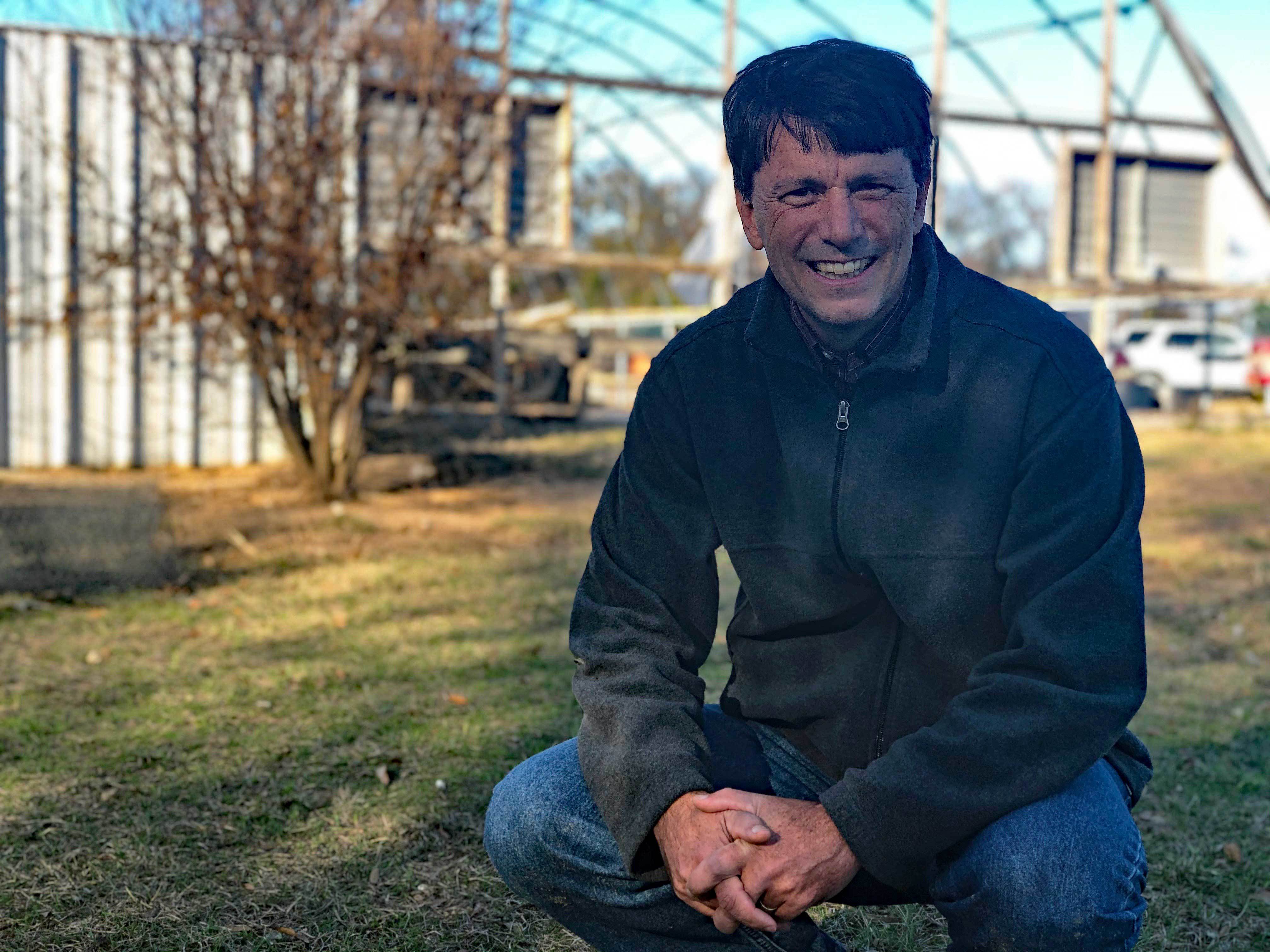 Carnine was in charge of development and high-profile donations in the U.S. That meant he worked directly with the people, mostly church leaders, who spent thousands each month on Gospel for Asia's missions overseas. Carnine even took donor groups on "vision tours" to India in an effort to showcase where their money was being spent.
For decades, GFA has been active in Canada as well. It continues to raise on average $25,000 a day in this country alone. The charity has strong supporters across North America who continue to contribute funds that they believe are being well used.
But over the course of a year-long investigation, CBC has talked to 28 former GFA staff members and board members in Canada, the U.S. and India who shared their stories of self-sacrifice in supporting GFA. They all described an unwavering commitment to the cause, followed by a sense of betrayal.
Some also voiced deep concerns with the organization about how donations were being used, and alleged that hundreds of millions of dollars intended for the poor in Asia were "missing."
Those allegations were the focus of a U.S. class-action lawsuit against the charity that settled last year for $37 million.
The charity firmly denies it did anything wrong, and insists that all donations in Canada and the U.S. went exactly where they were designated.
"Not only [was GFA] not required to make an admission of guilt when they settled the lawsuit, but had the lawsuit actually continued in the court, they either would have won in court or certainly won on the appeal," said GFA litigation spokesperson Johnnie Moore.
He said the allegations made in the U.S. lawsuit were "absolutely false" and the settlement agreement proves it. "It explicitly states that all the funds that … were designated to go to the field went to the field," said Moore.
Cody Carnine was instrumental in the U.S. lawsuit, as one of the few senior leaders at Gospel for Asia who walked away from the organization.
"At GFA we really felt like, man, our life is really making a difference in the lives of other people. So that was incredibly fulfilling, and we were really on-board and extremely involved with everything we could do."
He said a fellow staff member later used the term "cognitive dissonance" to explain how he was coping with mistreatment by leadership, and that resonated with Carnine.
"[It's when] you see one thing, but you believe in another," he said. "That's the world I lived in near the end."
II.
Like many members, Carnine joined Gospel for Asia because he was inspired by the words of its founder, K.P. Yohannan. A native of Kerala, India, Yohannan moved to Texas in the late 1970s and began sharing his vision of how to help the poor in his home country through his books and by speaking at churches across America.

He started Gospel for Asia in 1979.
"There's aspects of him that we were drawn to," said Carnine. "K.P. was our role model, through his teachings and life and lifestyle."
Now 70 years old, Yohannan has a full beard and white hair, which he sometimes pulls back into a ponytail. While visiting western countries such as Canada and the U.S., he's known to dress casually. However, in Asia, Yohannan wears a white robe and a cross around his neck — symbols of a more Orthodox-style religion that bothers members of the evangelical faith who once followed him.
Those who support Yohannan say this religious shift is merely about accommodating cultural norms in Asia.
One Yohannan book that moved Carnine and many others is Revolution in World Missions, which preaches a simple lifestyle by giving up material items and focusing on meeting the needs of those who are less fortunate. Yohannan promotes himself as a minimalist and encourages others to live the same way.

For staff, that means living close to the poverty line while giving every spare dollar back to the cause.
Gospel for Asia started as a grassroots organization, with a handful of staff members. By the early 2000s, support ballooned as Yohannan and his team toured evangelical churches across America. They shared stories of how people were being helped in India and surrounding countries, and how more donations could benefit missionaries spreading the gospel to remote or "unreached" villages.
These passionate pleas spoke directly to congregations and even attracted new staff.
In Wills Point, Tex., where the charity's headquarters is located, the seclusion is entrenched in a gated community. Officially referred to as the "campus," the property spans about 120 hectares off a rural road 80 kilometres east of Dallas.
It includes a 100,000-sq.-ft. administration building with cathedral ceilings, polished concrete floors and modern furniture. There is also a large cafeteria building and chapel, surrounded by approximately 80 homes. They're all identical two-storey beige homes with attached garages.
The point is to have staff all in close proximity, focused on the cause without distraction.
Dozens of former staff members shared that they were told not to attend church or prayer meetings outside Gospel for Asia. Some also told CBC they were encouraged not to socialize outside staff events, and that their interactions with GFA staff in other countries should be limited.
In Carnine's opinion, the staff is controlled. And he was no exception.
"People are definitely conditioned on how to be a good staff member, and that leads to making it much easier for leadership there to control [them]," he said.
According to Carnine, one of Yohannan's main teachings is "touching Godliness through submission." There is a class on that subject for new staff, which Carnine taught during his time at Gospel for Asia.
He said the goal is to preserve a culture where people fully trust authority.
III.
Christine Harris can relate to the Carnine family's sacrifice. She now lives in a century farmhouse down a gravel road in the backwoods of Tatamagouche, N.S. — thousands of kilometres from the Canadian head office in Stoney Creek, Ont.
The decision to leave Gospel for Asia five years ago was a slow and painful process for Harris — especially since she was the one who convinced her husband, Geoff, that GFA was their calling.
She was also the one who ultimately pulled them out.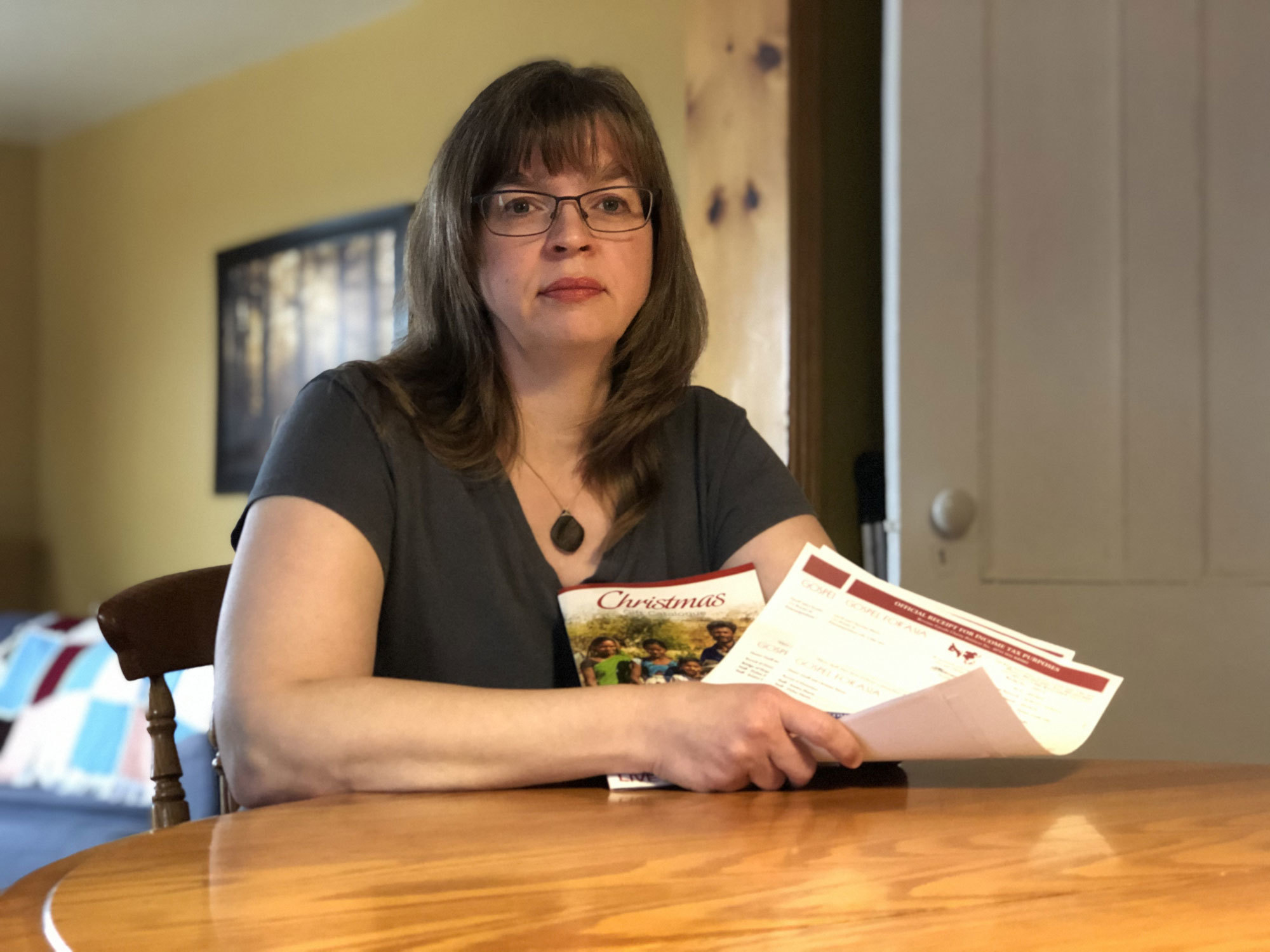 Harris said Yohannan's writings pulled her psyche into a spiritual focus that redirected the course of her entire family.
"Within three years of reading [Revolution of World Missions], we were on staff, just kind of caught up in the whirlwind. It wasn't an easy process. Our church and Christian friends kind of rejected us and shunned us," Harris said.
According to Harris, people in their hometown of Stayner, Ont., didn't understand why they were willing to give up their home and her husband's job to move to Hamilton to be closer to the charity's Canadian office.
"But we just figured it was the right thing to do, something God wanted us to do," Harris said.
For seven years, she believed in Yohannan's cause so strongly that she cut coupons and scraped for milk money so that her family could buy chickens and sponsor children in India. Some years, her own kids didn't even get Christmas presents.

"You still hoped for the best, that the money was still doing what it was supposed to do," Harris said.
But she said "spiritual abuse" from leadership eventually took its toll.
"They often use scripture kind of to browbeat you, like you're not good enough. 'You need to work hard' or 'You need to be more spiritual, you need to be more submissive.' We heard that all the time. 'You need to just keep stepping up. Don't be tired. Fight back the devil,'" said Harris.
Other female staff members in Canada and the U.S. told CBC they were berated by leadership for not wearing headscarves or following orders; their husbands were disciplined for not keeping them in line. When families either decided to leave the organization or were forced out, they say current staff were instructed not to speak to them.
Besides the strict environment, Harris started questioning whether the money was going where it was promised, after hearing about state-of-the-art hospitals and other mega-projects overseas that donors weren't informed about.
"We started seeing these slideshows and prayer requests for these big buildings over in India," she said. "There were universities, schools, massive hospitals. I'm not talking about little shacks where they have a small missionary doctor working with a few expired Tylenol. We're talking top-of-the-line, high-end buildings and professors of the best sort."
WATCH: 'We've all been duped': Christine Harris of Nova Scotia talks about her experience with Gospel for Asia
The more she thought about it, the more things didn't add up for her.

"This had nothing to do with the poor, like our magazines were portraying," she said. "So right then, as I'm hearing about these for the first time, I said I think somehow the money isn't getting used like they're saying it is."
IV.
Pastor Bruce Morrison and his congregation at the Christian Fellowship Church in New Glasgow, N.S., supported Gospel for Asia every week through its Sunday collection. Over 20 years, the church donated $150,000 to GFA, because Morrison championed the cause.
"It was the work that they did in India, both in terms of sharing the gospel in that country and also in terms of the humanitarian aid that they provided, which was very impressive," he said.
But when the pastor started hearing in 2015 about dissension amongst staff, he reached out to former employees. He was initially concerned about the mistreatment people described while working at Gospel for Asia.
Then, over the course of several months, he began barreling down a troubling path as he investigated the charity's finances.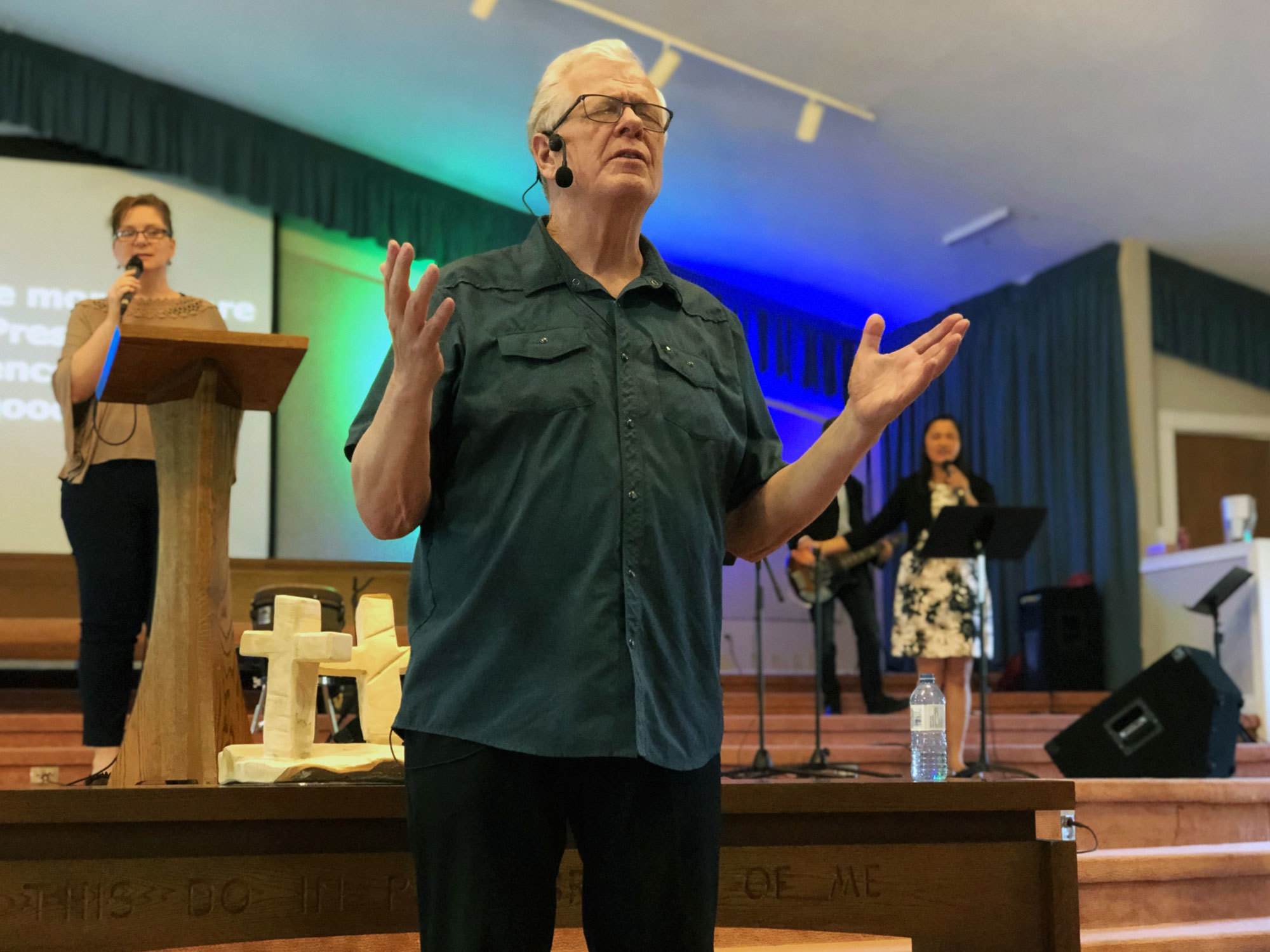 Morrison found that between 2007 and 2014, Gospel for Asia reported to the Canada Revenue Agency (CRA) that it had sent nearly $94 million to India. Meanwhile, financial records submitted to the Indian government showed the charity received no funds from Canada during that time period.
"So this was just sitting there unused and all the while they're saying to Canadian donors and other western donors, 'If we only had this much money, we could feed this child. If you would only give, we could buy a cow for a family and that cow would generate revenue to support that family,'" said Morrison.
"All the time, that's not where the money is going."
Over the next few years, Morrison's concerns deepened. He learned by scouring financial statements filed to the Ministry of Home Affairs in India that Gospel for Asia was moving tens of millions from bank accounts in Hong Kong, where it didn't have an office. Millions more were being held in a reserve fund, which, donors said, was concerning given that the charity sends out urgent appeals for donations.
These findings were backed up by an investigation done by the Evangelical Council for Financial Accountability (ECFA), an organization Gospel for Asia belonged to for several years.
According to ECFA, Gospel for Asia had cash balances of $259 million US in 2015. ECFA terminated the charity that same year for various violations, citing Gospel for Asia's lack of clarity around its finances during the investigation. A leaked copy of its findings stated that "certain information provided to ECFA by GFA that was crucial to our review was, at least initially, inaccurate."
The document also said that certain information about "compliance issues" was not revealed until late in the review process.
In 2017, the Indian government banned Gospel for Asia from receiving foreign funds in India, along with thousands of other non-profit organizations. Donors assert this fact has never been disclosed publicly.
That's the most troubling part for Morrison.

"It would be like me as a minister asking for funds to support some family down the street whose house was burned and they just needed help and we took up an offering of $5,000. And instead of me giving it to them, I put it in my bank account for a rainy day," he said. "That seems like a stretch, but it's really not. It's the nature of what happened here."
Morrison says he thought it couldn't get any worse, until he followed the U.S. class-action lawsuit. In court, lawyers representing Gospel for Asia confirmed that $20 million was taken from Canadian donations to help pay for the $45-million campus in Texas.
"They said in the financial statements that were issued in the U.S. [that] … the money had come from an anonymous donor," said Morrison.
"And then we find out through court hearings in the United States that this money was Canadian money and donors here had no idea that had happened."
Gospel for Asia confirms the money did come from Canadian donations, but that it was later paid back.
Morrison believes all of these details amount to a fraud because, as defined in the Criminal Code of Canada under false pretenses, he says it's a misrepresentation of the facts. He takes particular issue with the lack of transparency about how donations are being used.
V.
After months of declining CBC requests for an interview with K.P. Yohannan, the charity's spokesperson agreed to respond to the allegations in person at the campus in Texas.
Johnnie Moore said the controversy of the U.S. lawsuit has shaken GFA leadership.
"I think they just generally feel like they've been really misunderstood," said Moore. "And one of the reasons why they've been misunderstood is that either people have made up their minds already or they've inadequately communicated answers to the questions."
He said all of the goats, chickens and other charitable items offered through GFA were in fact delivered to people in need.
The original plaintiffs in the class action, Matthew and Jennifer Dickson, view it differently. They agree that money eventually made it to Asia, but contest that the money went directly to pay for the items as promised.
"People were being told, 'We're going to take your money and use it one way.' In reality, it was being used a different way. So that was essentially the heart of the lawsuit," said Matthew Dickson, who lives in Rogers, Ark.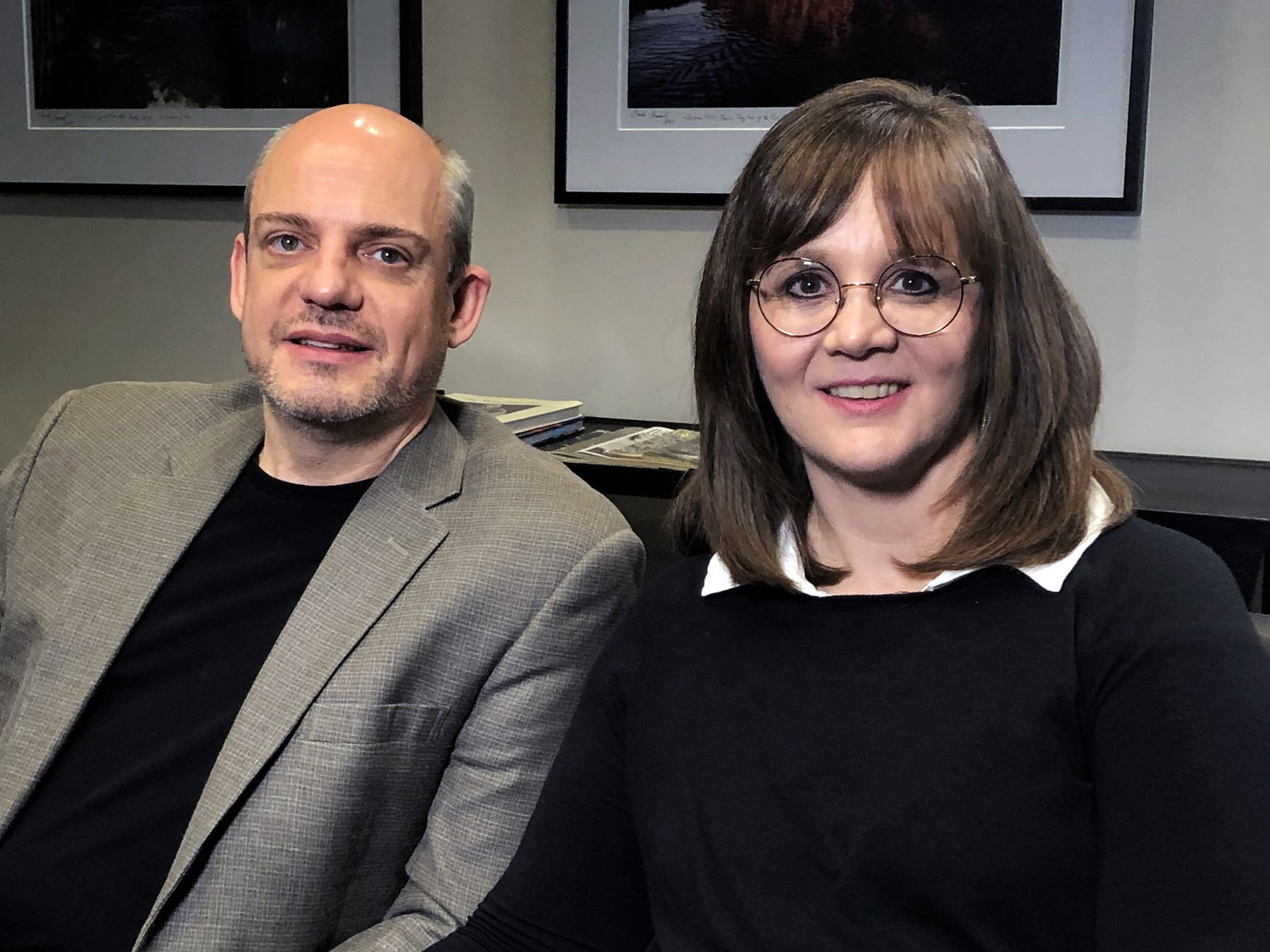 He said as they learned more about Gospel for Asia's finances, they couldn't understand why GFA continued to raise money for certain items.
"If you have 10,000 missionaries, and a bicycle costs $100 ... once you've raised your million dollars, then you shouldn't be needing to appeal for a bicycle anymore. Every missionary should have a bicycle and they should be good to go," said Dickson.
"And yet GFA would continue to send out these urgent appeals with how important it is for these poor missionaries that are walking miles and miles on foot to minister to these poor, unreached groups."
When the lawsuit was filed in 2016, Gospel for Asia had publicly promised to send 100 per cent of its proceeds to the field. The charity has since changed the small print to say that 85 per cent of donations end up in the field. Critics allege the real amount is actually closer to 20 per cent.

The definition of "field" is a contentious subject. Critics interpret it to mean the money ends up somewhere in Asia.
But Gospel for Asia's spokesperson said the donations went exactly where they were supposed to, and that "the needs were met."
"It's just the way in which they fulfilled them — [it] was creative based upon the challenges of a vast organization working in rural and sometimes complicated environments and countries around the world," said Moore.
Another area of dispute is Gospel for Asia's businesses in India. The Dicksons claimed the organization was "covertly diverting the money to a multi-million-dollar personal empire," including a state-of-the-art hospital, engineering college and private schools in one of India's richest states.
Moore said that's a "totally absurd accusation."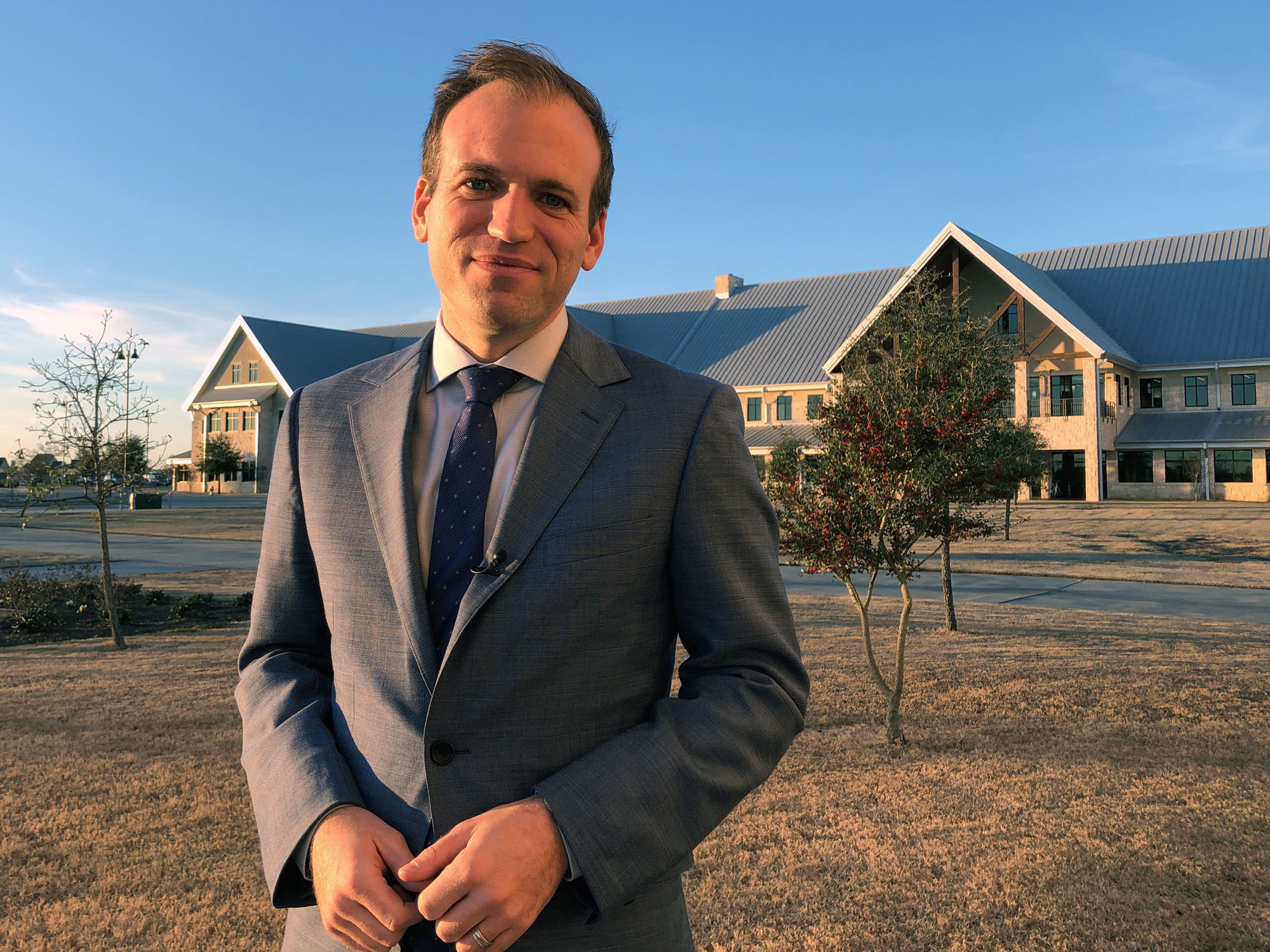 "I mean, all you have to do is spend time with [GFA employees] to see the work that they support in 20 countries around the world. Look at the lifestyle of the founder of the organization and the people who are part of the religious order," he said.
"This is not an organization with leaders who personally enriched themselves."
Moore confirmed that GFA's field partner, Believers Eastern Church, runs a hospital in Kerala, India. The charity said the hospital was partially funded with what it calls "undesignated field funds," but foreign money was not used for other projects, such as an engineering college and private schools.
The charity also disputes that any of these entities are "for profit." GFA says all revenue is used for charitable work exclusively.

"That hospital is the only hospital of its kind within a very, very long distance. I mean, people come from all over that part of India in order to get great health care," said Moore.
Moore also says that when it comes to the large sums of money in foreign bank accounts, the charity "should have been heralded for the fact that they kept significant cash reserves in complicated environments."
WATCH: Gospel for Asia spokesman Johnnie Moore takes CBC on a tour of the group's campus in Texas
VI.
For the last five years, Pastor Bruce Morrison has written dozens of letters and reports for the RCMP and Canada Revenue Agency, along with various other accounting agencies, pushing them to investigate GFA.
The RCMP worked on the case for a year, but closed the file in December 2018. Spokesperson Cpl. Louise Savard said in an email statement that "if new information comes to light it will be reopened."
Morrison has never received a response from the CRA. But in a written statement to CBC, the agency says Gospel for Asia is still a registered charity.
"However, since the CRA has neither imposed a sanction upon the charity, nor revoked or annulled its registered status as the result of an audit, the confidentiality provisions of the Act prevent the CRA from commenting as to whether this charity is currently, or has previously been, under audit."
Charity lawyer Mark Blumberg said it's not unusual for the CRA to take 10 or even 15 years to do an audit before the public ever knows about it. He calls the lack of transparency "unfortunate."
"I think that there needs to be a greater ability for CRA to comment on things, especially when it's in the public domain already that people are making allegations," said Blumberg.
"I'm a clergyman, so I'm not supposed to get mad, but I'm upset… to say the least."
He said the CRA takes the issue of foreign activities "quite seriously," but "until they have revoked the entity, they're not really allowed to disclose to the public the information relating to the reasons for the revocation."

Blumberg also believes the RCMP should dedicate more resources to investigating charity allegations.
Morrison said he tries not to let himself get angry about the situation with GFA, but it's difficult to hold back his emotions. "I'm a clergyman, so I'm not supposed to get mad, but I'm upset… to say the least."
Coverage of the U.S. lawsuit as well as efforts from people like Morrison to sound the alarm in church circles has affected the group's fundraising efforts.

The latest records filed to CRA show that in 2018, Gospel for Asia brought in $8.8 million. Three years earlier, at its peak, the charity raised $18 million in Canada.
Morrison said he feels guilty about having promoted GFA so vigorously to his congregation. "I felt I had betrayed my church, you know, because I had been a strong solicitor of support from the congregation," said Morrison.
"The greatest thing that's impacted me is the denial that comes from Gospel for Asia — 'We've done nothing wrong' — When there is so much evidence to the contrary."