A mother who agreed to put her troubled son into the custody of child protection workers when he was just 11 years old is now at risk of losing her parental rights forever.
The New Brunswick minister of social development is seeking permanent guardianship of the boy, now 13, on the grounds he may be in danger because he's beyond his mother's control.
The minister makes this claim even though the boy repeatedly ran away and racked up criminal charges while in the minister's care.
The province will argue it wasn't for lack of effort and will list all the interventions that started when the boy was in grade one and first suspended from school.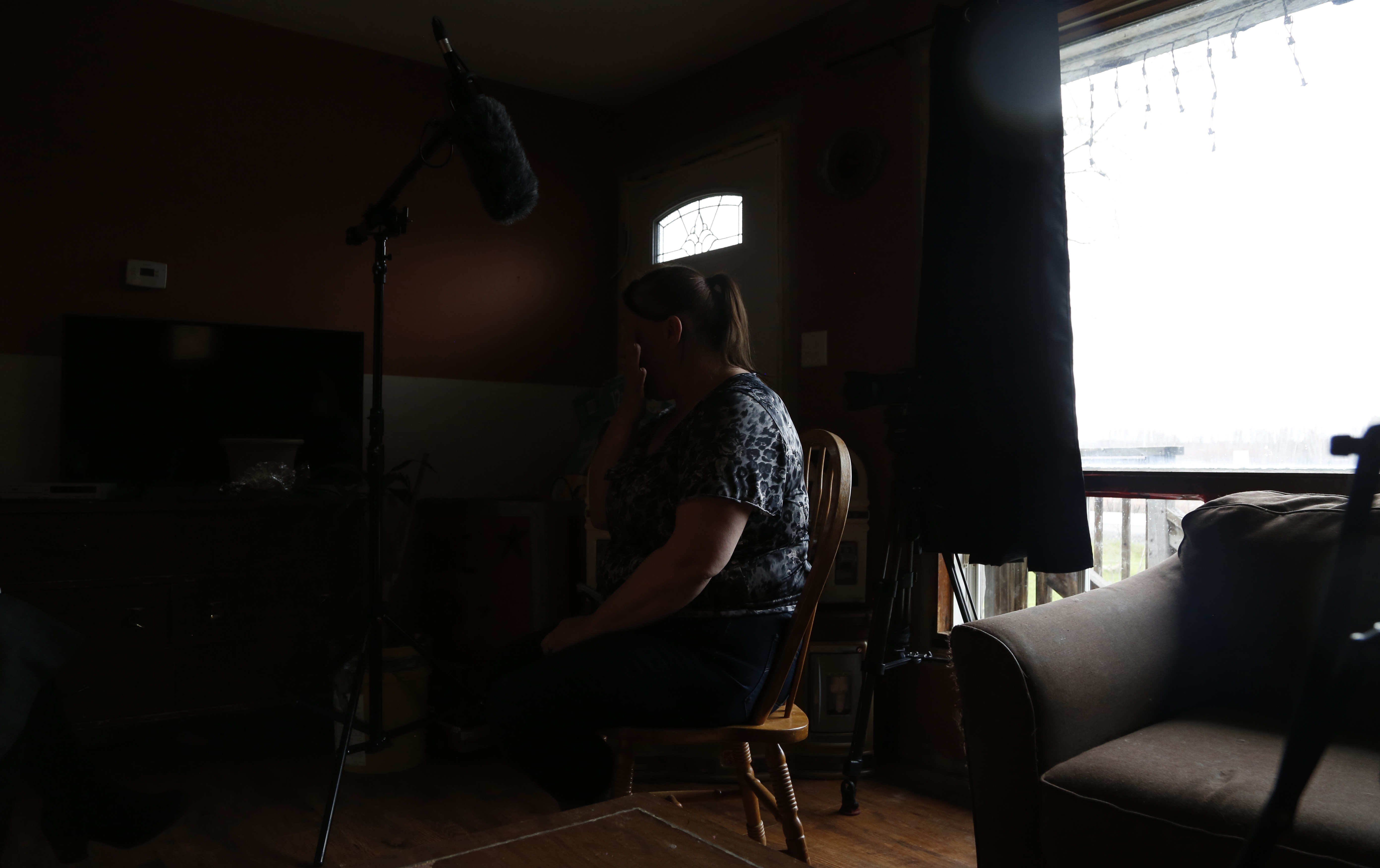 Nevertheless, by April 2019, he was deemed such a danger to himself and his family, the province invoked its ultimate housing solution for youth with complex needs.
He was sent to live alone — supervised, but alone.
For two years, under a plan approved by the province for children with the most complex mental health disorders and behaviours, the boy was assigned to a specialized placement. In this case, that meant a four-bedroom house in a rural area of Sunbury County in south-central New Brunswick.
'He says, 'They're attacking me, Mom. Three on one, Mom.''
He was the only resident there, watched around the clock by a steady stream of shift workers.
Some of the staff were trained in behavioural therapy. It was part of their job to teach the boy to regulate his emotions and interact socially in an appropriate way. It's not clear how much educational programming he got. He did not go to school, and safety seemed an ongoing priority.
The place had to be stripped of anything that could be weaponized by the boy or used for self-harm, said the mother.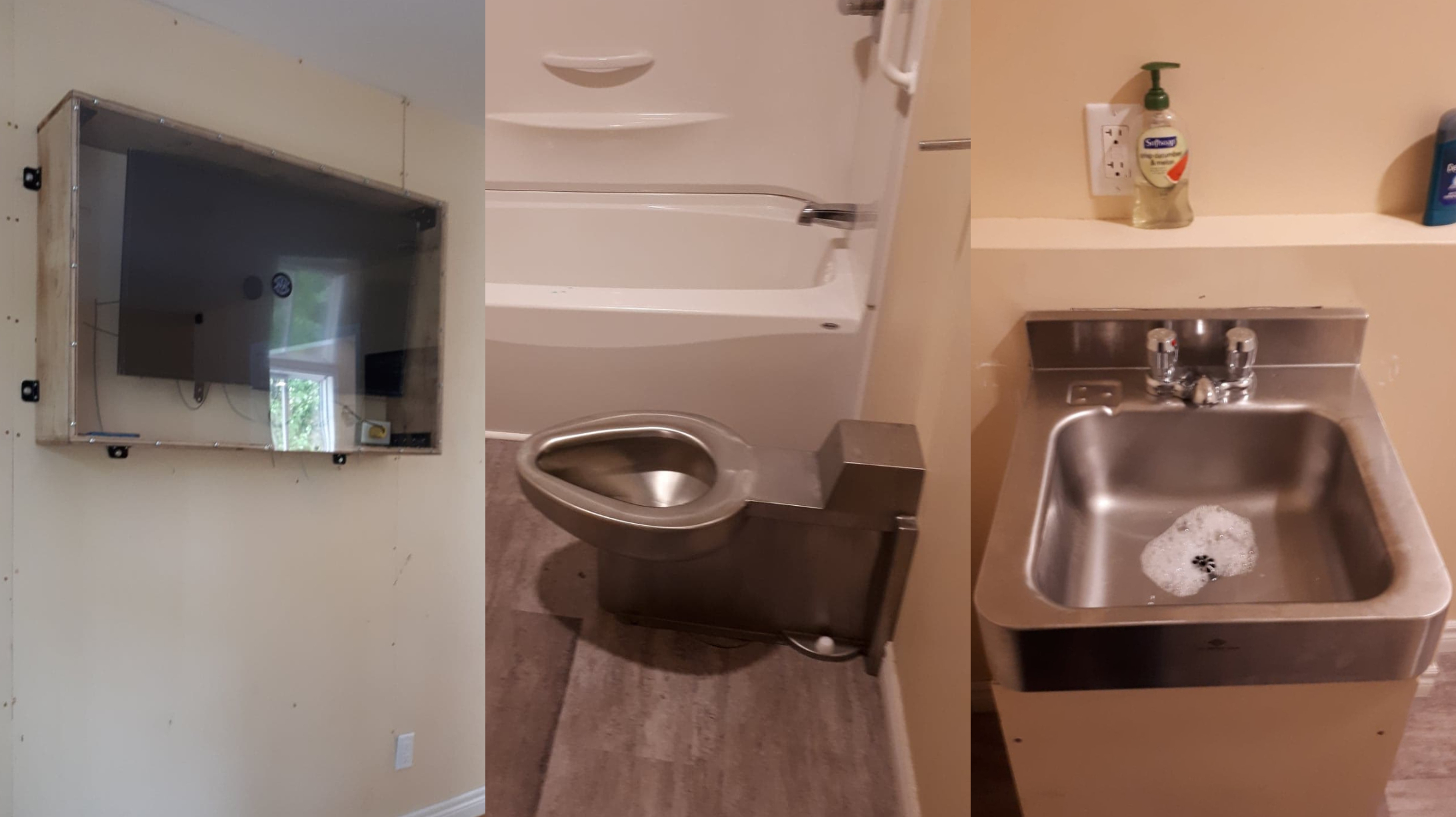 And still he got injured — sometimes in altercations with staff, who had to restrain him multiple times a day using two and three-person holds.
"He sees this as acts of aggression towards him," his mother said. "He says, 'They're attacking me, Mom. Three on one, Mom.'"
On another occasion, the harm was self-inflicted. After smashing a window, the boy used a piece of glass to make small cuts on his wrists. That night, before falling asleep, he cried and told his supervision staff he just wanted to die.
"It is heartbreaking to see him in that environment. It's heartbreaking to witness day after day all the misery that he goes through."
In the trial over guardianship, scheduled to start in June, the minister's lawyers will call at least 13 witnesses to try to make the case that all was done for the boy's protection and that only the minister can provide the necessary services to keep the boy safe.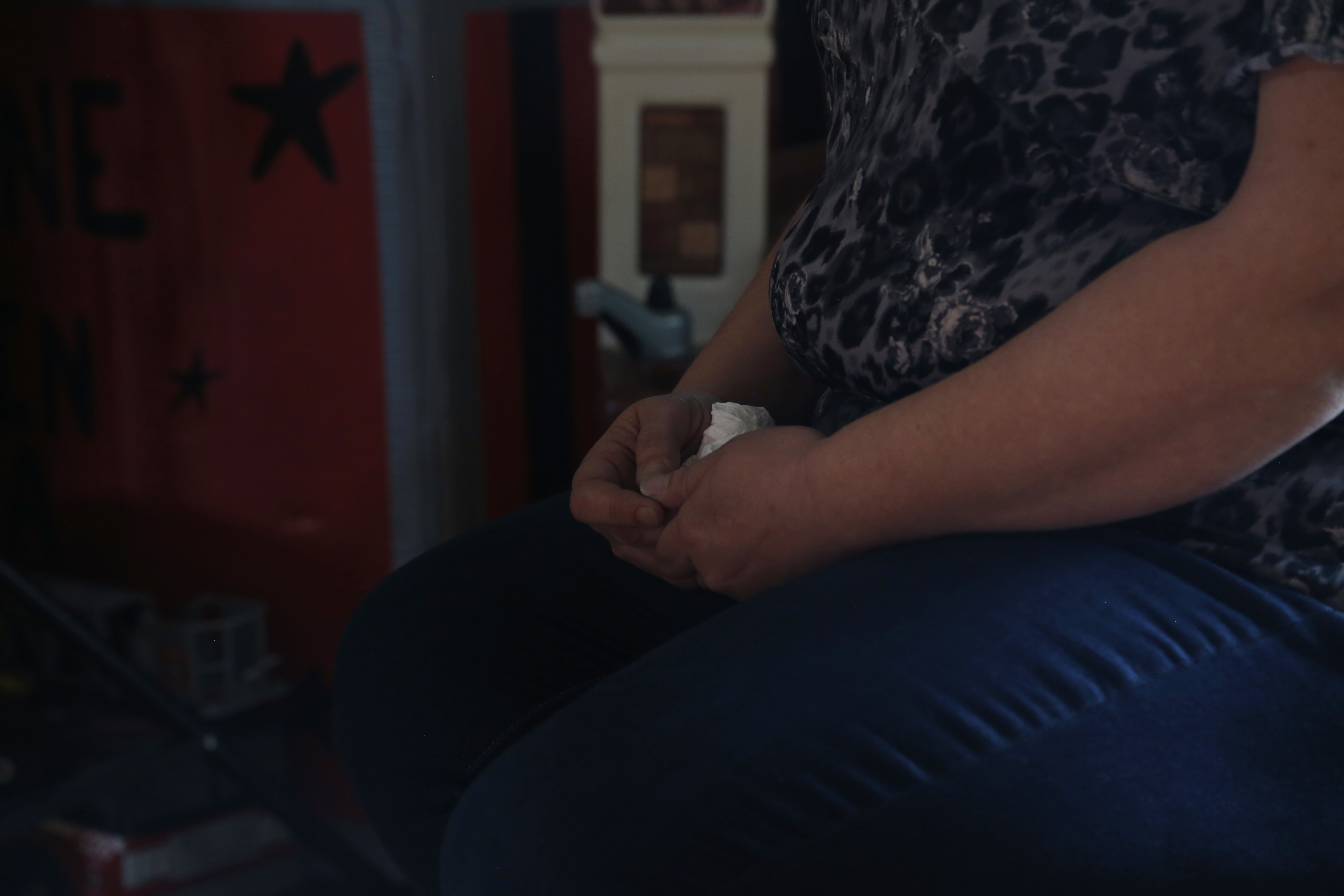 The mother will say the minister didn't provide the proper care but instead allowed her son to be traumatized in the place he was sent to keep him safe.

What he really needs, she said, is effective, compassionate clinical care and support for his attention deficit hyperactivity disorder and oppositional defiant disorder and his diagnosis on the autism spectrum.
Instead, his mother said, he's been effectively jailed because of his disability.
A difficult choice
In late winter of 2019, the mother was pregnant with her seventh child, and her son, who was then living at home, had been physically aggressive toward her.
The mother said she was told she would have to relinquish custody of her son to the Department of Social Development. She was told it would be the only way he could get the services he needed.
She felt both hopeful and coerced.
"I was threatened by a social worker that if I didn't get help for my son through the child protection department, that they would come and take my infant," she said.
"I didn't want to lose either [child], but I felt it best as a mother if I allowed him to go into custody, thinking this was best for my son. I was thinking this is what he needed, and this is the help we were finally going to get that we had waited for so long."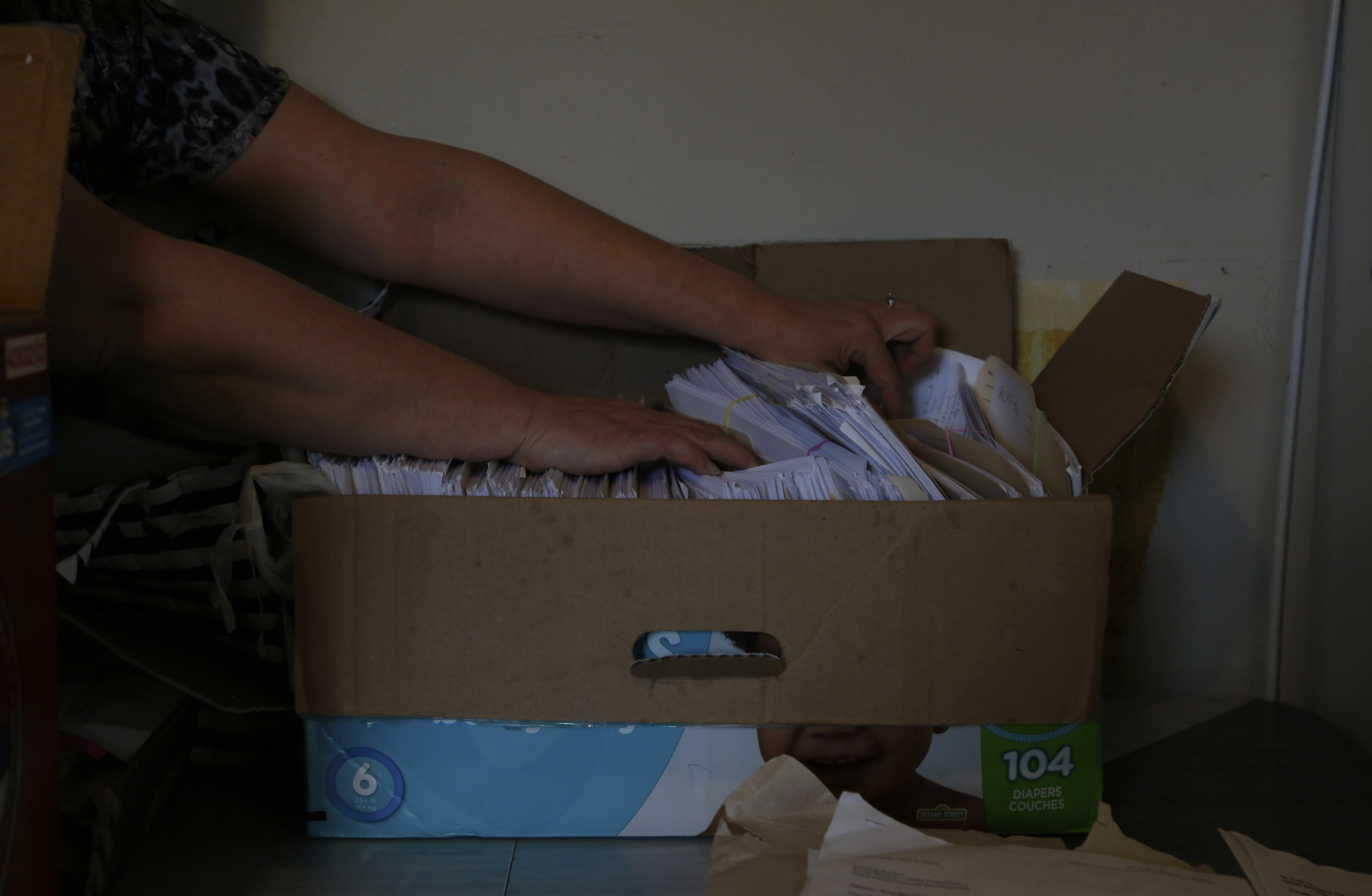 On March 27, 2019, the mother did sign the custody order and on April 10, the boy was moved into the specialized placement. Social Development supplied the home. A private contractor supplied the rotation of youth-care workers to supervise the child, and another company was contracted to guide those workers on how to apply behaviour therapies.
Social Development and health professionals met with the staff to provide oversight on treatment plans.
At any given time, the department estimates, there are 30 specialized placements in use across the province for children with such complex needs they can't be housed in foster care or group homes.
All this happens at no small expense. The homes cost as much as $400,000 each to operate per year, sometimes even more.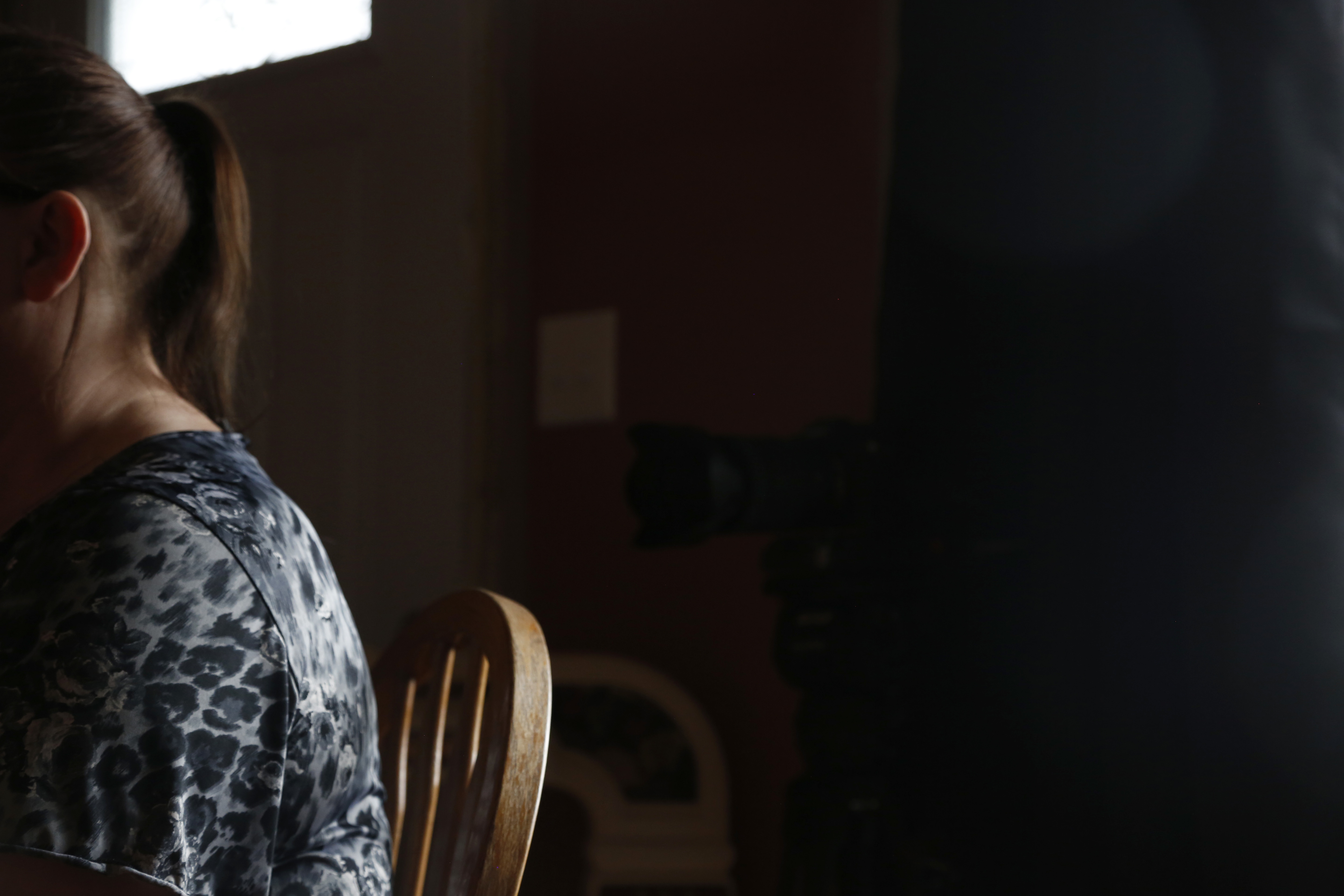 Questions about whether this money is being spent effectively in response to children's needs was the subject of a 2019 report by New Brunswick's auditor general.
Kim MacPherson found the department did not effectively manage these placements and did not have standards in place to govern them.
She said this was a cause for concern because inadequate care of New Brunswick's most vulnerable children could have disastrous consequences, "contributing to suicide attempts, addictions, long-term mental health challenges and homelessness"
In April 2020, when CBC News first provided a rare glimpse into these homes based on court documents and interviews with the mother, she was predicting disaster.
In Canada, young people can be charged with a criminal offence after they turn 12, and the mother feared it was just a matter of time before her son landed in jail.
Now, the records show, that is how it turned out.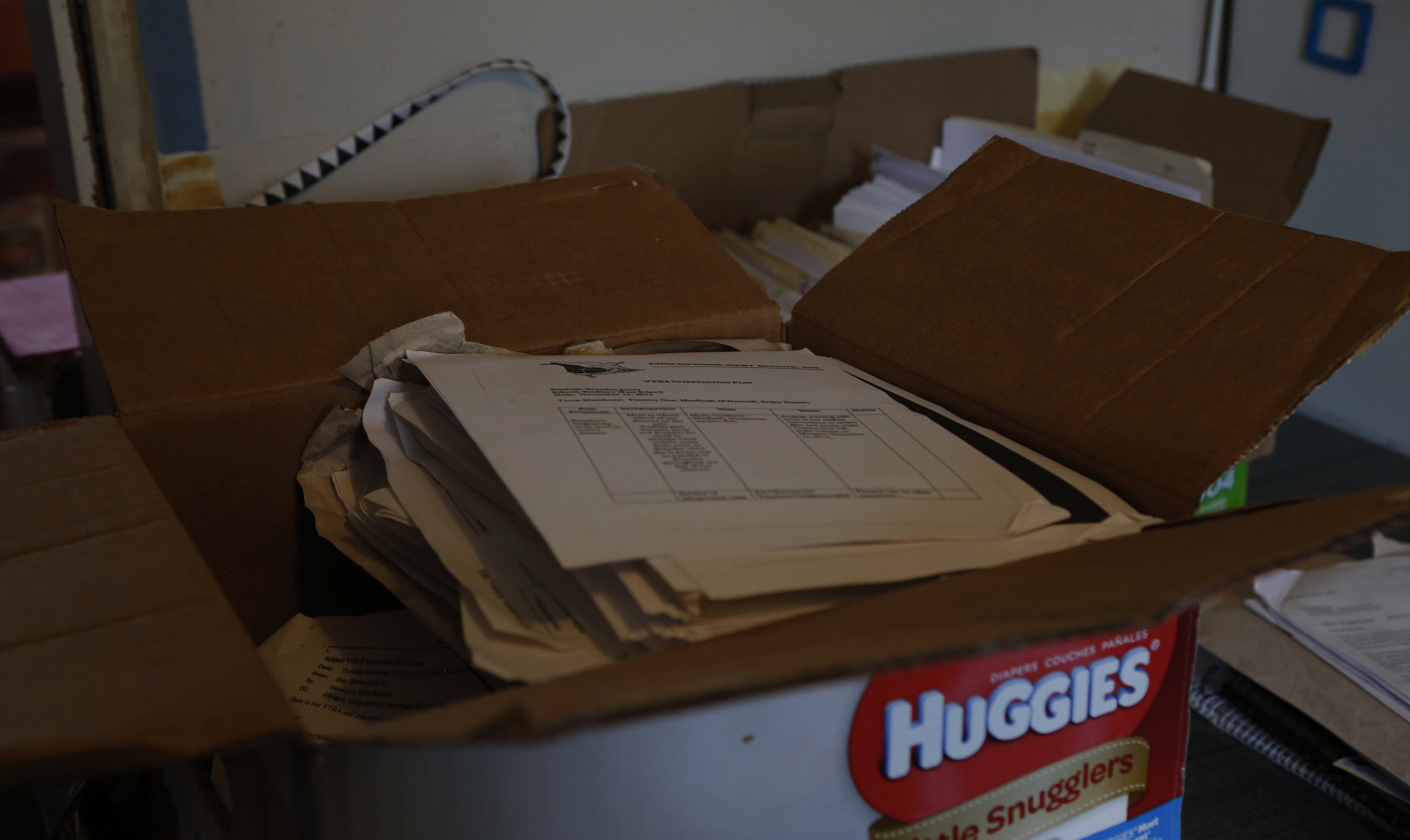 A plan to go home
Last summer, there was some hope this story might have a happier trajectory.
The boy's case workers hosted team meetings about moving him back with his family.
The mother had found two experts in behavioural therapy — Alisha Hasan and Lisa Portelli — who were then engaged as external consultants to come up with a transition plan, which Social Development did agree to support.
Around this time, the boy's behaviour was improving.
In the summer and fall of that year, staff reported fewer incidents of inappropriate touching, intimidation, property destruction, spitting and suicidal comments.
Staff who counted 439 occurrences of physical aggression in the month of June 2019 reported no acts of aggression in December 2020.
In November 2020, the mother was given permission to have the boy come home for unsupervised visits, as long as his younger siblings were not present.

But the mother broke the rules, transporting her son one day with a younger child in the car. By Dec. 18, it was decided the home visits would have to be supervised.

On Christmas Eve, while the boy was visiting his mother under the watch of the department, he smashed a window. Support staff refused to return to the family home out of fear for their safety, and the home visits were halted.
On Jan. 29, 2021, a date that had been set for the boy to transition home full time, it was decided instead that the minister would seek a court order for permanent guardianship because of concerns about his out-of-control behaviour and the mother's inability to manage it.
Go out of province or go through the courts
In February, the Department of Social Development asked for a written opinion on the case from Dr. Margaret Relja, a consulting child psychiatrist, who had been involved with the youth since 2017 at the Fredericton Addiction and Mental Health Centre.
In her letter filed with the court, she said the boy was benefiting from consistent behaviour interventions in the specialized placement and would likely regress if he went back to his family home.
There are "plans in the works," she said, to address his developmental trauma, school interventions, home visits and disrupted family relationships.
However, some of the required services might not be accessible in New Brunswick, and she said the boy "might eventually require out-of-province treatment and placement."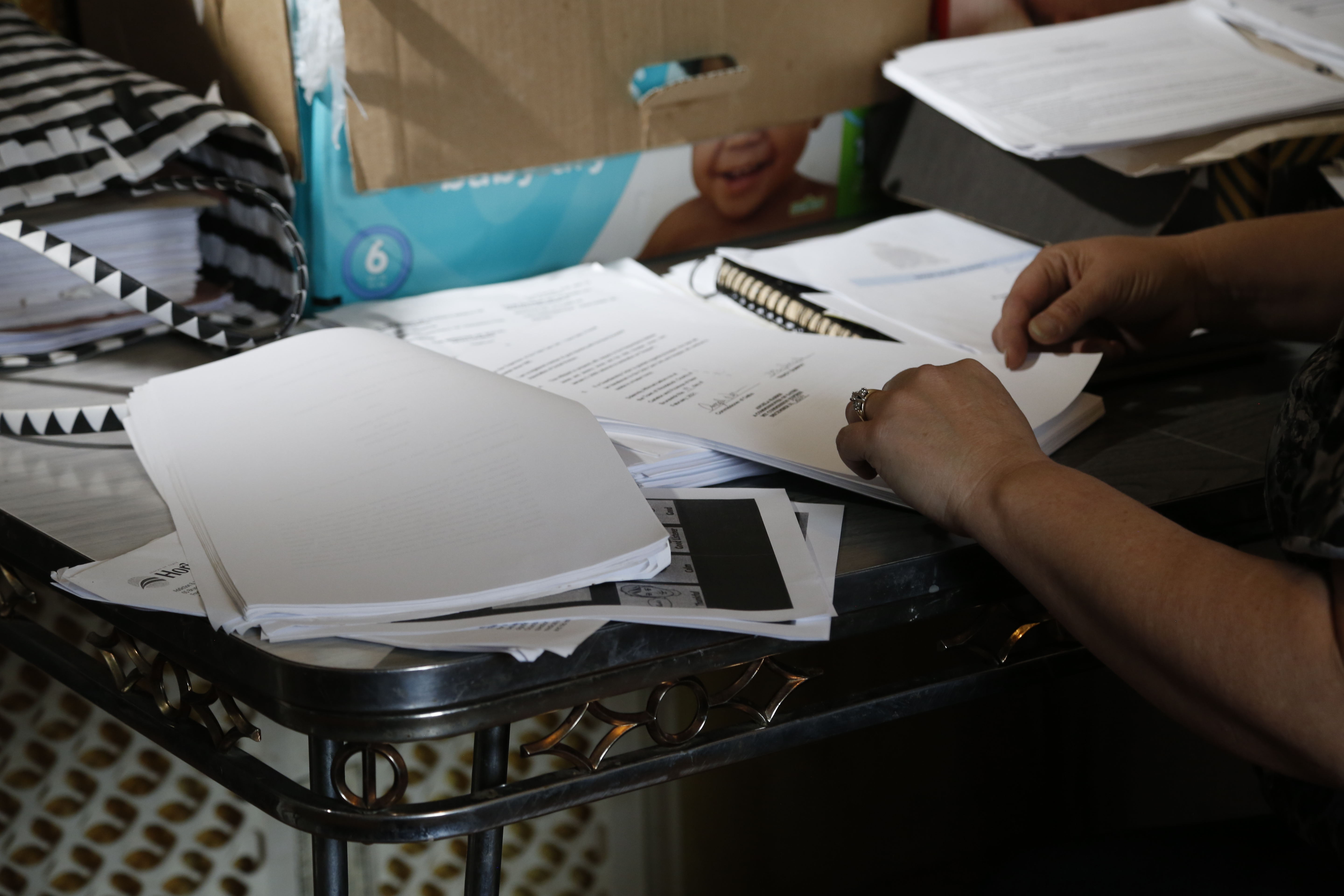 In March, the two behaviour consultants, Hasan and Portelli, severed their involvement with the case.
Neither one agreed to be interviewed about their reasons for walking away.
At a recent hearing in youth court, the mother told the judge it was because they objected to excessive use of restraints in the specialized placement, and they didn't want to be part of that.
The mother also said the boy had been seen by a clinical psychologist in March. Dr. Yves Turgeon declined to be interviewed for this article.
According to the mother, Turgeon wrote a letter to Social Development indicating that the boy needed more intensive care than what he was receiving and that going through the justice system may be the way he gets it.
Last downward spiral: Arrests, jail, stitches to the head
Relja also noted that the boy's aggression had increased after January, possibly because he insisted on taking a smaller dose of clonidine.
That's a medication that is sometimes prescribed to reduce impulsivity and overarousal and other symptoms associated with attention deficit hyperactivity disorder.
Around this time, police also noticed more trouble.
In January, February and March, RCMP were called to the specialized placement a total of 13 times — 10 of them connected to alleged assaults on staff.
'The restraint was a three-person hold until they realized that he was bleeding profusely.'
Charges pending against the youth now include two counts of assault against staff on Feb. 5, one count of assault against staff on Feb. 12 and one count of assault against staff on March 27.

The mother said there was yet another incident in March that put her son in the hospital.
She said staff put him in a hold and threw him to the floor, and on the way down, he was injured.
"He smashed his head off the cupboard," she said. "The restraint was a three-person hold until they realized that he was bleeding profusely."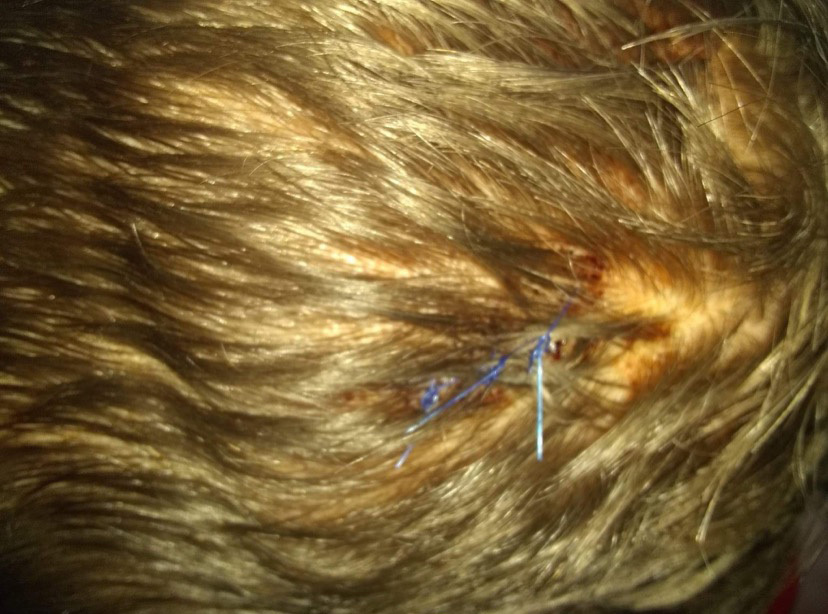 Finally, near the end of March, the mother said, the boy tried to run away and hit one of the staff.
He was arrested and sent to the Miramichi youth detention centre, where he stayed until his release a few days later.
"As it was, he was happy to be in Miramichi," said the mother, who was able to speak to him by phone. "They have a fully structured day. They have a lot of things to keep kids busy and he had other children to speak to.
"How could you feel that you have more freedom being locked in a cell? But he felt he had more freedom in there because he didn't have people watching his every move."
Judges order mental health assessments
On April 7, the boy appeared by video link from Miramichi before a youth court judge who ordered he be sent to Restigouche psychiatric hospital for a 30-day medical, psychological and psychiatric assessment.
Provincial court Judge Natalie LeBlanc said it was time to "look under every rock" and "open every door" to make sure the youth got the treatment he needed. Hopefully, she said, it would lead to a better plan.
"We're going to throw every resource at this," said LeBlanc, acting that day as a youth court judge.
On May 6, the court convened again to respond to the assessment, this time before Judge Julian Dickson.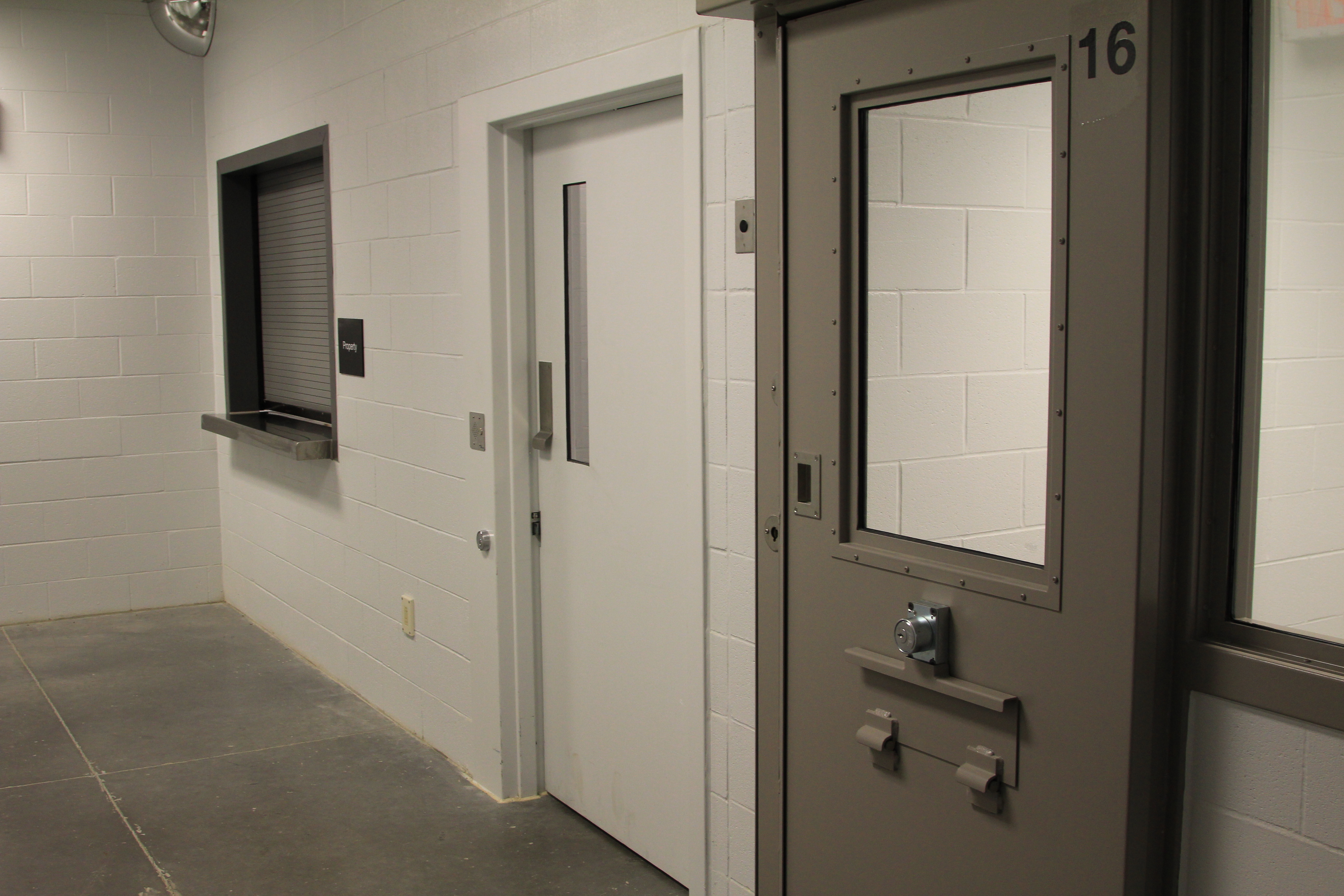 He did not discuss the findings in detail but said he felt compelled to order the youth be assessed again at Restigouche, this time, on the question of whether his mental disorders made it impossible for him to understand the consequences of his actions.

The judge said an assessment of whether he was not criminally responsible, which would require another month at Restigouche, would be in the boy's best interests.
The boy and his mother objected.
"He's tired of being locked up," the mother told the judge.
"I was just up there for 30 f--king days," said the boy.
"Everybody wants the best for you," said Dickson. "Please believe me."
"I had a problem with one of the staff members," the youth told the judge. "I'm going to be charged with murder.
"Come on, be reasonable," said the judge. "I can't capitulate on the basis of threats. Mind your p's and q's."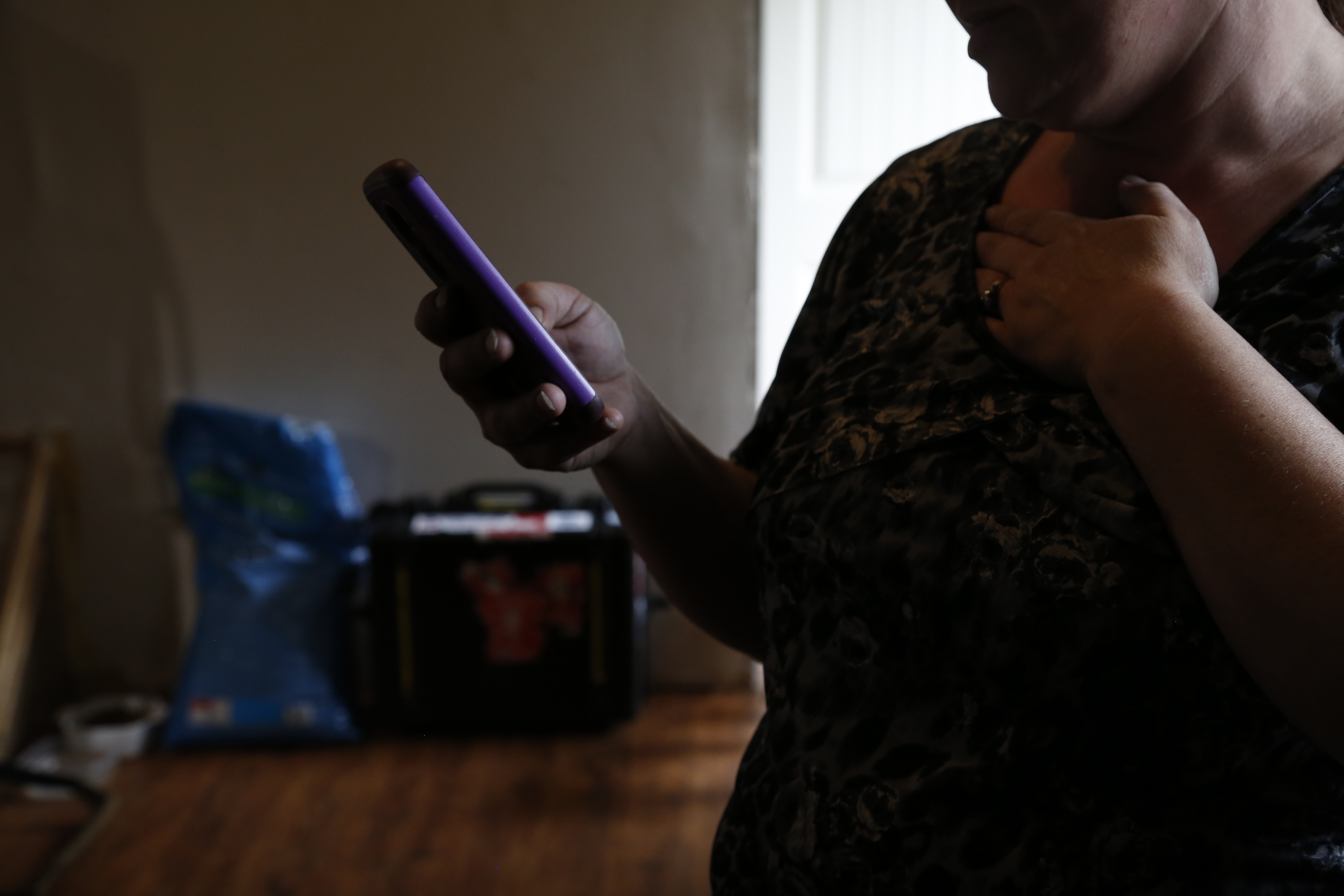 Minister adds new layer of care
Social Development Minister Bruce Fitch said he couldn't speak to what happened with this boy because every case in his care is confidential.
In general, he said, many people in his department try to make sure that youth in child protection don't end up in the justice system.
Fitch said the department will continue to use specialized placements.
He also said he's adding a new model of care that the department claims will provide more support.
Eight professional care homes will be launched this year, he said, and his department is actively recruiting caring adults to welcome complex youth into their homes.
The adults will be paid in the range of $2,800 to $3,500 per month, and they will receive training, as well as direct clinical support.
"This is answering the needs that we have in the community," said Fitch. "And let's face it, the needs are getting more complex every year."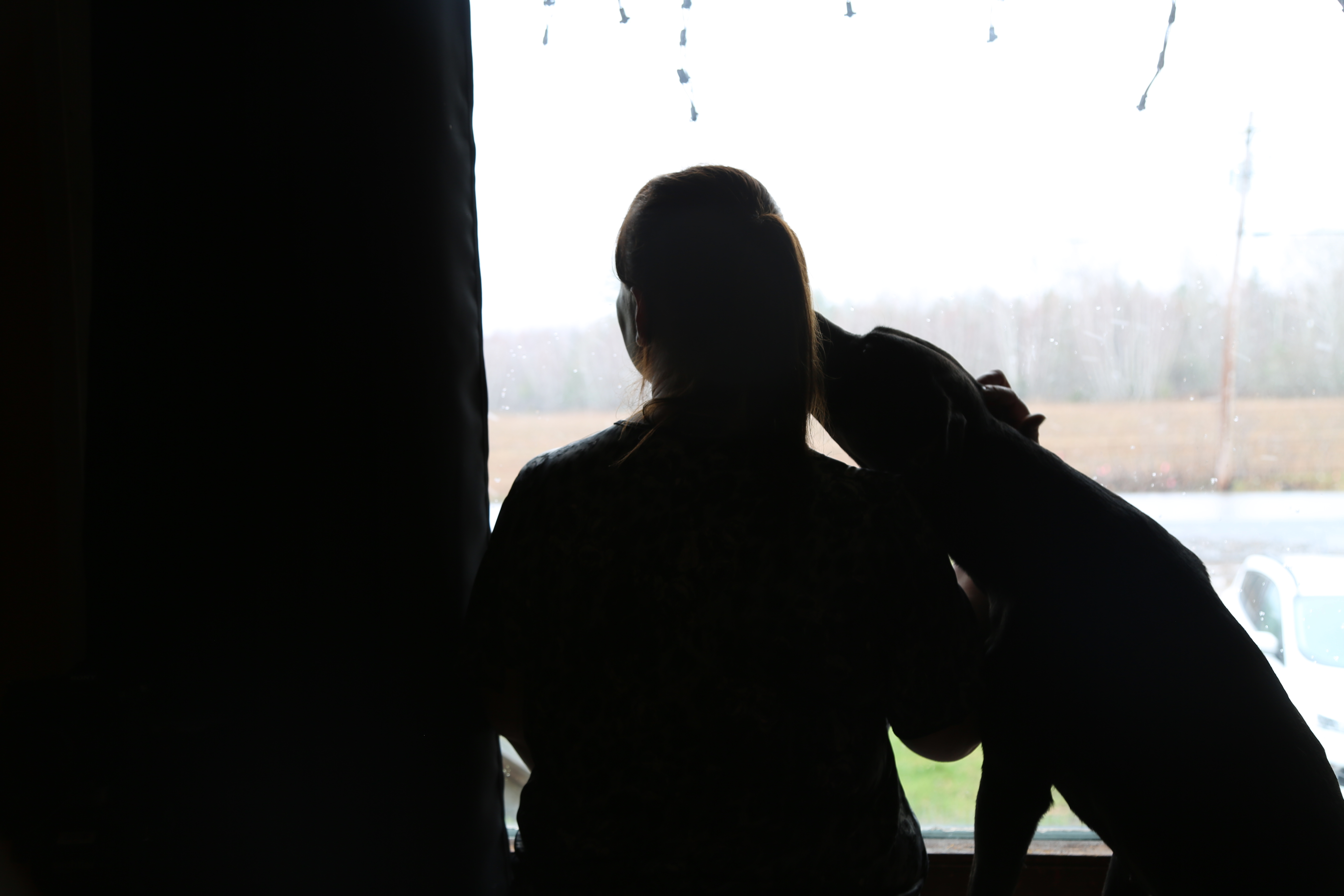 'My son doesn't deserve this'
The mother said she is going to put up a fight to stop the minister from taking permanent care and control of her son.
"I'm going to fight this as hard as I can with everything I've got," she said. "My son doesn't deserve this."
She sees her son as a kind-hearted and loving child — a boy who loves nature, going on a fishing trip and tinkering with his bike.
He's a kid who likes skateboards, eating out in restaurants and joking with his sister, the mother said.
Give him just a few words to work with, and he'll freestyle a rap song right on the spot.
'They treated him like a criminal from day one.'
"I used to take him all over the place," the mother said. "I used to take him to every sporting event for my daughter."
Now, she said, he's like a horse locked up in a stall, fed and watered just enough to survive.
"You know what happens when horses go sour, locked in the barn? They start to bite the walls. They start kicking. They start to lose trust. Then eventually, nobody wants them."
Her son never got the treatment he really needed to thrive but instead was set up to fail, she said.
"They treated him like a criminal from day one. And delivered my son into the hands of the criminal justice system."