Phoenix Lahache remembers the first time he was the target of a racial slur while playing hockey.
The young Mohawk player from Kahnawake, Que. was 11, skating defence for his community's peewee B team. He had just taken the puck away from an opposing player.
"The kid looked at me because I was holding him back when I took the puck so he couldn't get it. He said some swear words in French, and then he called me 'savage,'" said Lahache.
It wouldn't be the last time. Now at 13, the racial slur has been hurled at Lahache and his bantam B teammates this season on more than one occasion.
"When I get called that, it makes me really really mad because I know what it means. It really hurts when people call me that," said Lahache.
"I could do something about it, but I never do because I know I'll get a penalty or thrown out of the game if I do."
Rather than taking frustrations out in a way that lands them in the penalty box, the team started taping their sticks red. It's a part of a movement spreading across the minor hockey world to raise awareness of the racism First Nations players have experienced on the ice.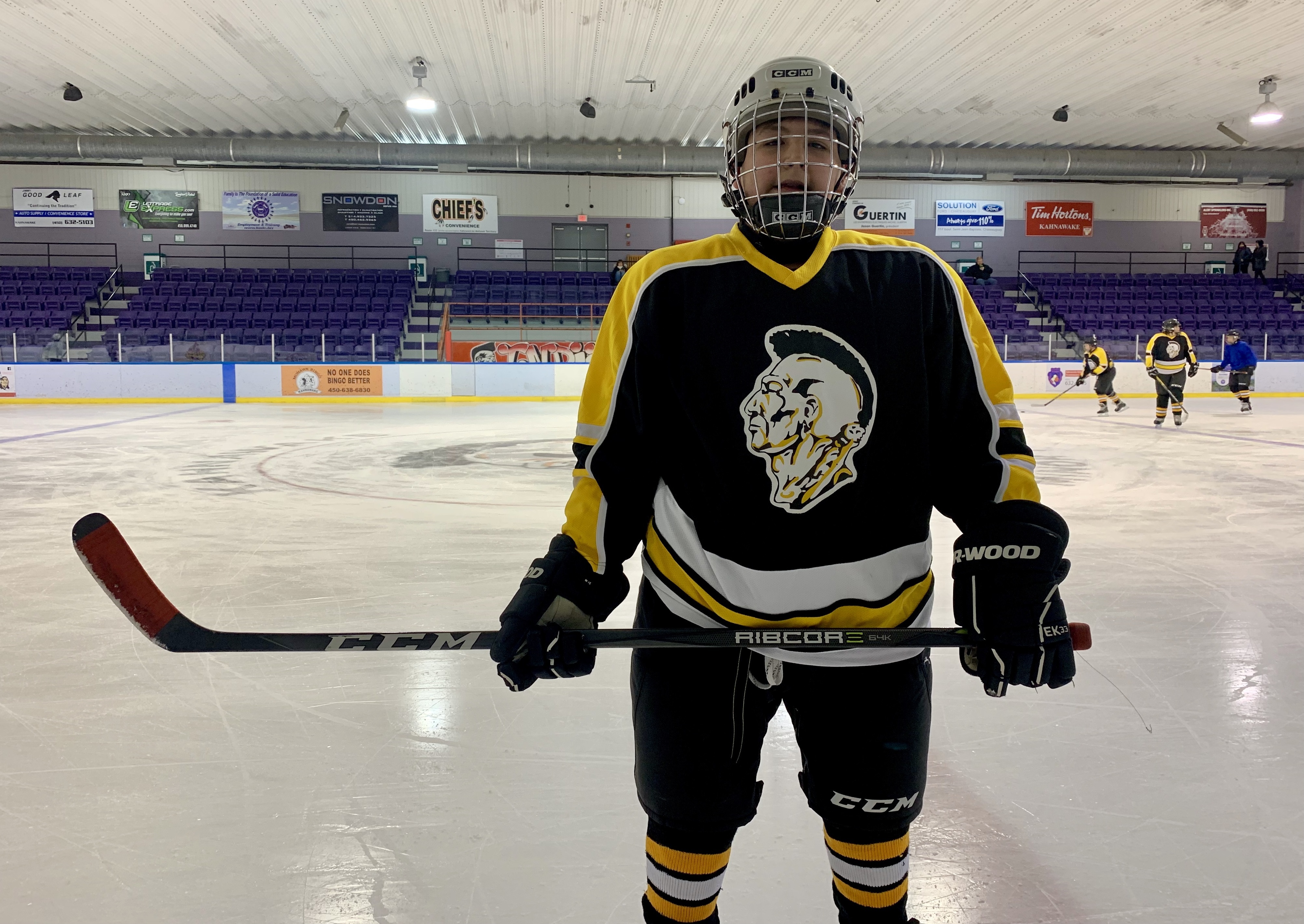 The red tape movement is an anti-racism campaign that was started by Phillip Prosper in December 2019 after his 16-year-old son Logan faced racist taunts at a hockey game in Nova Scotia.
The Mi'kmaw family is from Whycocomagh, N.S., and received an outpouring of support following the taunts. Players in the league and across the province were encouraged to wear red ties, red ribbons, and tape their sticks red at games to take a stance against racism in the sport.
"I feel like taping my stick is mainly to symbolize that racism against Mohawks is still a thing," said Lahache.
The Kahnawake Mohawks are one of 11 teams that play across the south shore of Montreal in the Lac Saint-Louis Minor Hockey Association's Trente-ouest single letter league.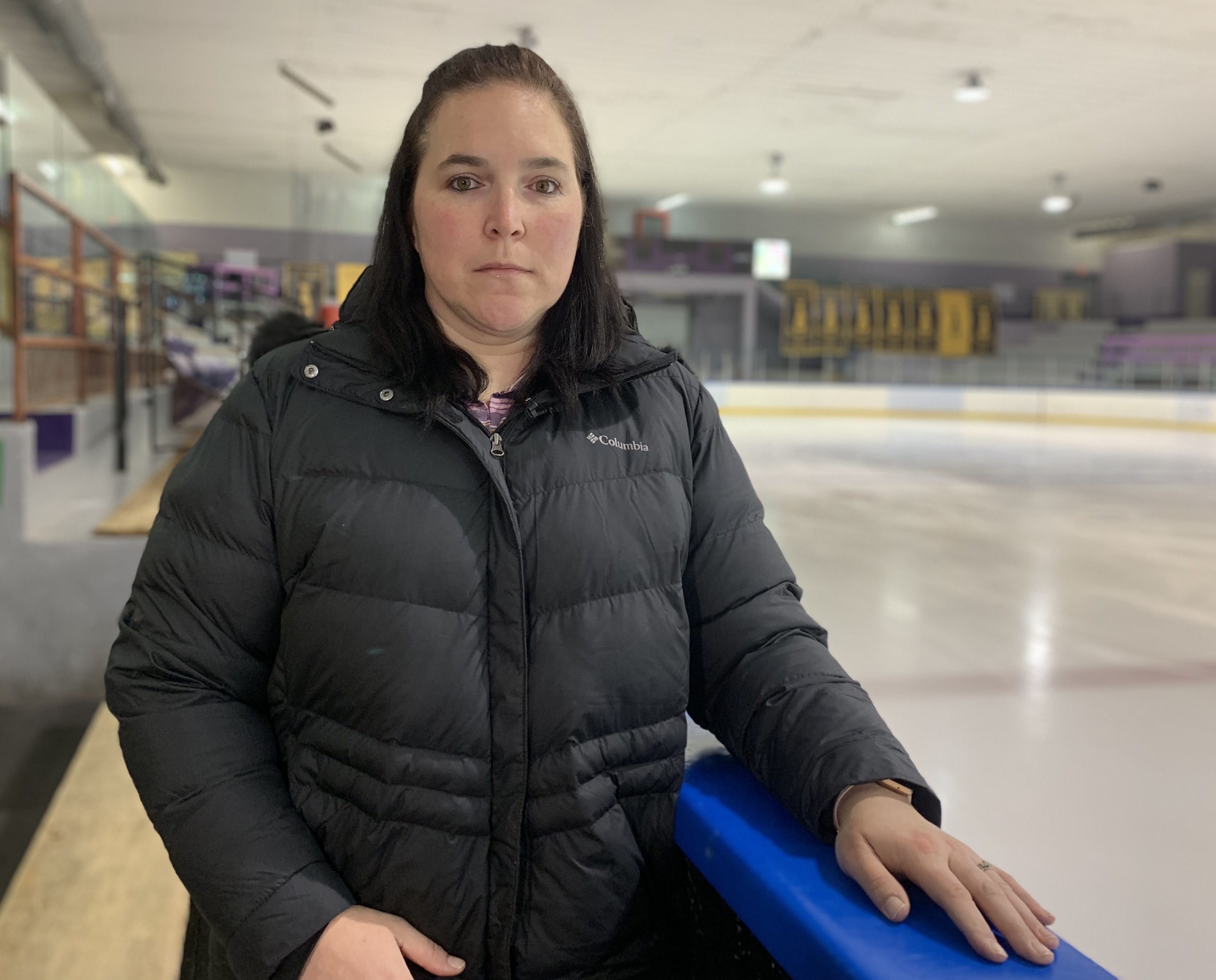 Jen Stacey, manager of the Bantam Bs and board member of the Kahnawake Minor Hockey Association, said her team has heard racial slurs used more than once this season by players of the Île-Perrot Riverains. She said the slur used most often — "savage" or "sauvage" in French — is equivalent of the N-word to First Nations living in Quebec.
"We think of it as they're calling us uncultured, uncivilized, brutal, cruel, which if anybody actually sat down with my team — they're the complete opposite," she said.
"We take our pride very seriously, and calling us 'savages' is basically shattering it like glass."
Her son Matthew Stacey is also on the team. While his mother tells the players repeatedly not to retaliate, he said dealing with racism can be difficult.
"We take our pride very seriously, and calling us 'savages' is basically shattering it like glass," he said.

"It's just a really enjoyable sport without racism and I don't want racism in the sport I love."
The team filed a complaint with the league, which prompted the Île-Perrot Minor Hockey Association to organize a team meeting on Jan. 19 to review Hockey Quebec's code of ethics for players, parents, and coaches. The league also held a meeting to review the code of ethics the following day.
The one-page document is something all minor hockey players and parents in Quebec have to sign, stating that they must "ensure that everyone is treated in a respectful and fair manner, regardless of age, sex, colour, race, citizenship, ethnic origin, language, religion, disability, gender identity or sexual orientation."
Calls for a wider awareness campaign
But, for Jen Stacey, reviewing the document isn't enough.
"I don't think just reminding people [of] the ethics of hockey is working," she said.
"A wider campaign needs to be made against racism. That's one thing Hockey Quebec can do to start."
Tori Two-Axe, who has a son on the Bantam B team, said hockey players from Kahnawake have had to deal with racism for generations.
"It makes me mad. I went through it as a kid. My brothers went through it," said Two-Axe.
"In this day and age, it shouldn't happen."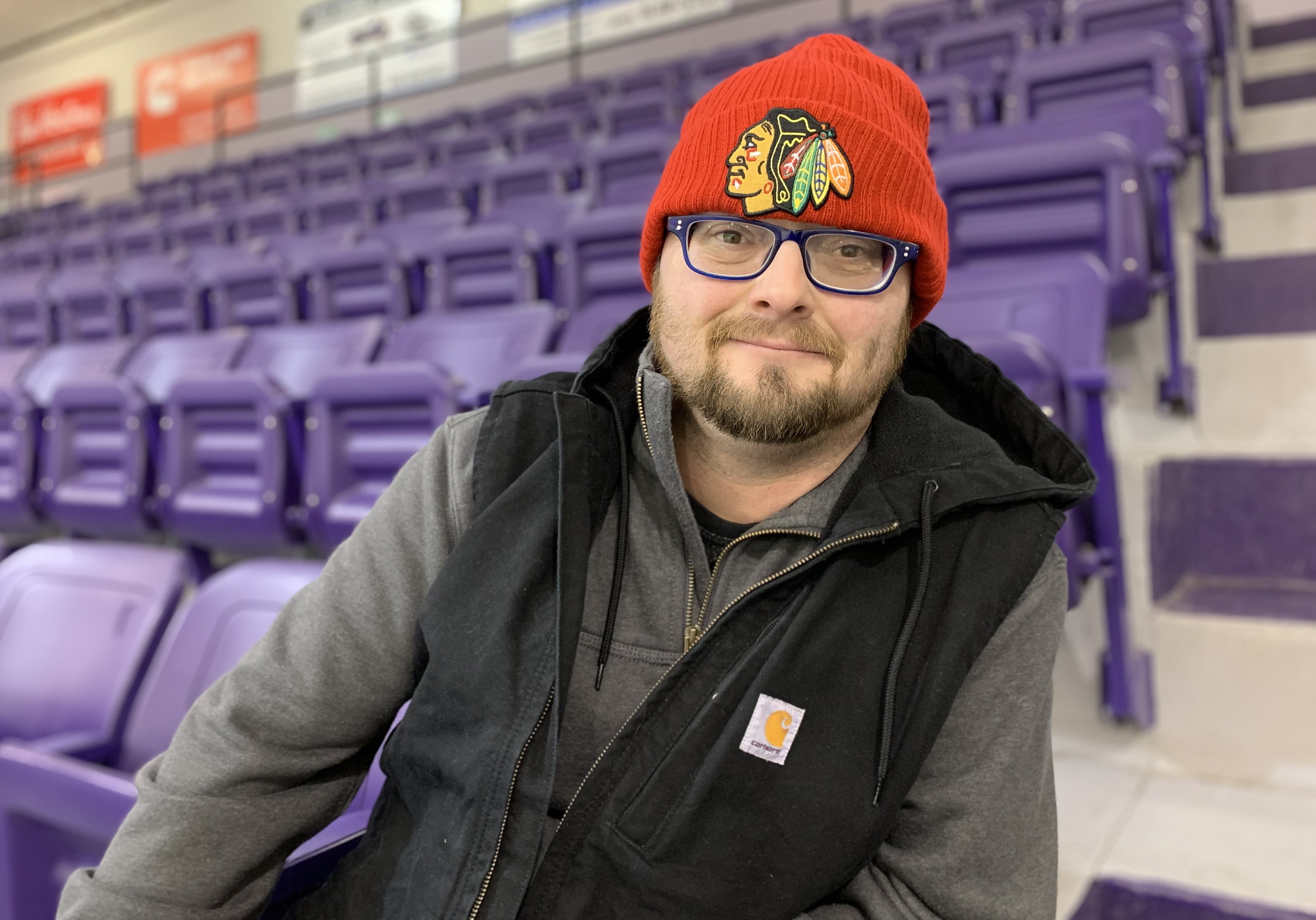 Melissa Spénard agrees. She's a parent with two children in the same league as the Kahnawake Mohawks. After hearing a parent verbalize what she called an "unprovoked derogatory and racist comment" at a Mohawk team earlier in the season, Spénard wrote a paper for her graduate studies at École nationale d'administration publique.
From Nov. 15 to Dec. 1, Spénard collected comments she heard from sitting among parents of non-Indigenous teams in nine of the 13 arenas used by the league. She said the racial slur 'savage' or 'sauvage' was used in six different instances by adults and directed at Mohawk children on the ice.
"That was the main word I heard," said Spénard told CBC News.
Her paper was sent to the league, regional association Hockey Lac St. Louis and Hockey Quebec.
"There should be stricter rules within the organizations that don't allow for that," she said.
"There needs to be better prevention. There needs to be better awareness and we need to have maybe a better social discourse that doesn't just occur when there's an incident in one of the particular leagues."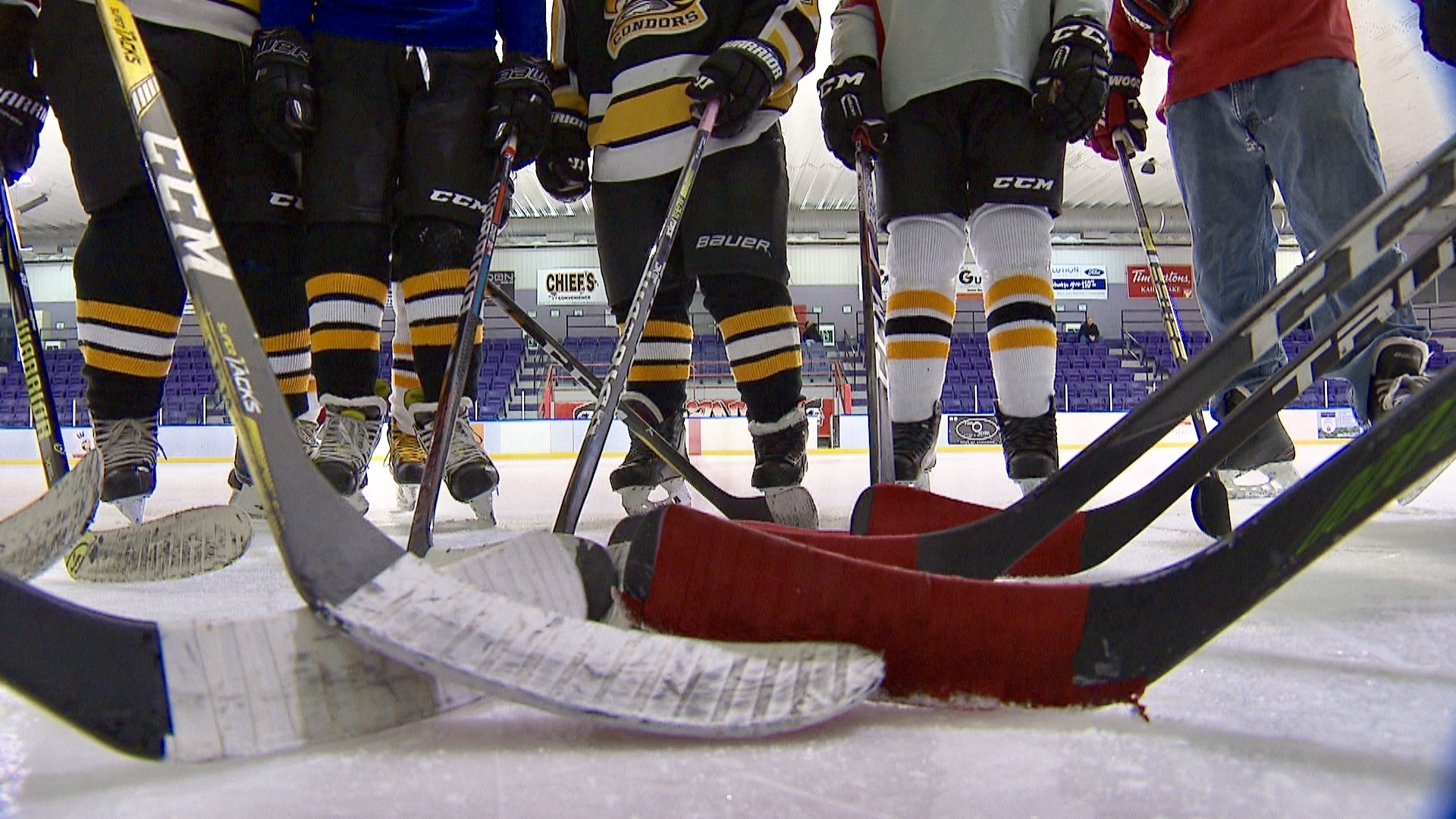 In a letter obtained by CBC News that was sent by email to all minor hockey hockey associations in the league, Hockey Lac St. Louis's president Jean-Pierre Fortier and general manager Sylvain McSween said they believe the incidents described in Spénard's report "do not reflect the general attitude of its members."
The letter said the association has never received any other complaint or report of an incident from Kahnawake, the Kahnawake Minor Hockey Association, or any member of the community's band council.
'We want hockey to be fun'
When asked for an interview, the association referred CBC News to Hockey Quebec, the federation that oversees all the minor hockey associations across the province.
Executive director Paul Ménard said Hockey Quebec has a zero tolerance policy on abuse and harassment.
"It's a priority. We want hockey to be fun for the kids, we want fun for the coaches, we want fun for everybody involved. So for me it's number one," he said.
"Any situation has to be reported and the people have to be identified. Once we do that. It's much easier for the minor hockey association to take action. And for the region to take action and for us to to help them out."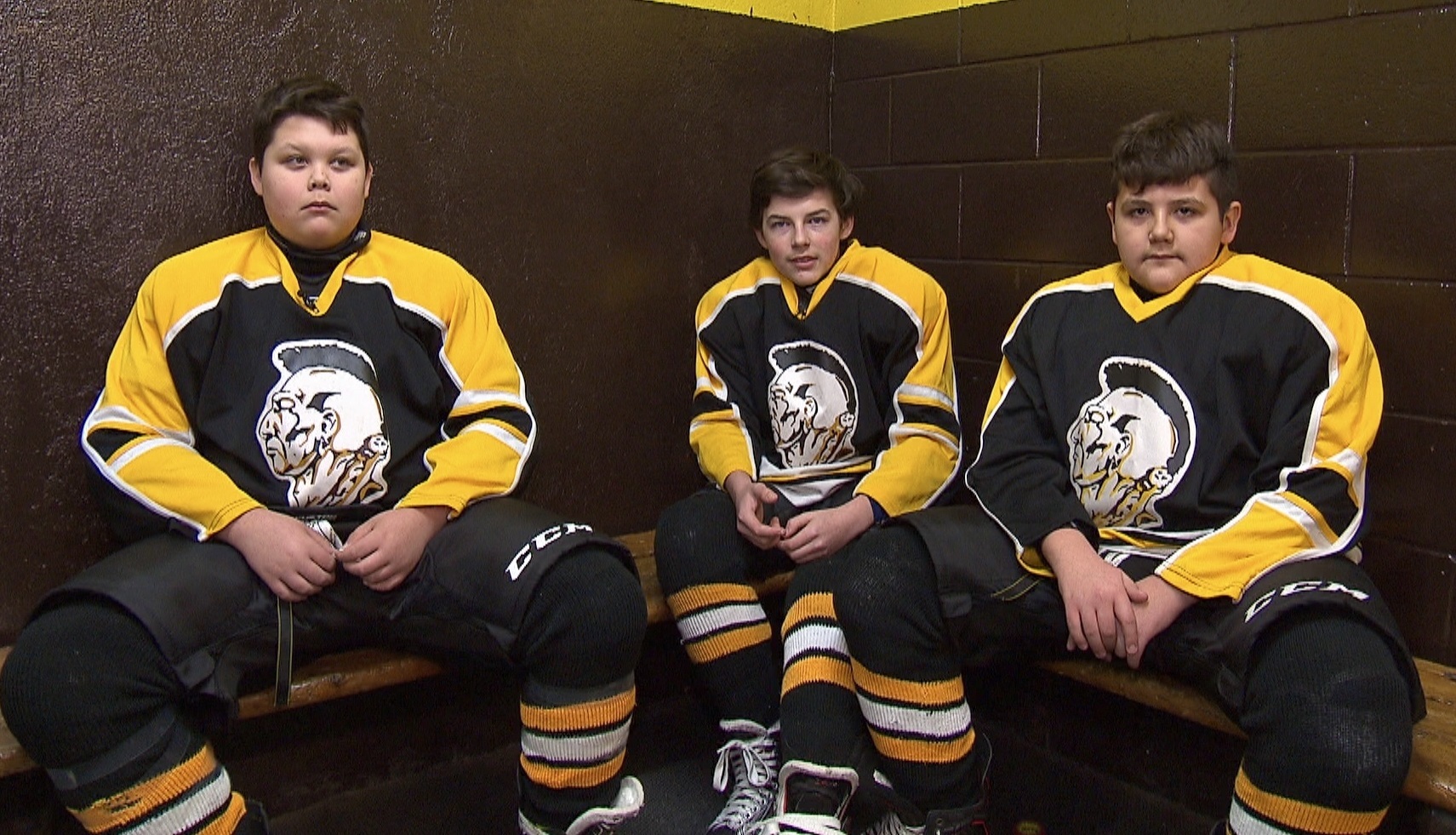 One of those mechanisms in place is the federation's incident management guide concerning unacceptable parent behaviours, which was implemented two years ago. It describes behaviours that are not tolerated within minor hockey, and the suggested interventions when incidents occur.

That's what resulted in two players on the Voiliers d'Aylmer's Bantam BB team being suspended last month after their parents hurled racial slurs at the Maniwaki Mustangs from the stands. The players are not allowed on the ice until their parents write apologies addressed to the Maniwaki Minor Hockey Association.
About half the players in the association are First Nations members of Kitigan Zibi and the Algonquins of Barriere Lake.
"Racism has been happening for a long, long time. Sometimes it's subtle, sometimes it's outrageous," said Andrew Jeannotte, president of the Maniwaki Minor Hockey Association.
"There's [racism] everywhere in the country but when it hits minor hockey, it's saddening."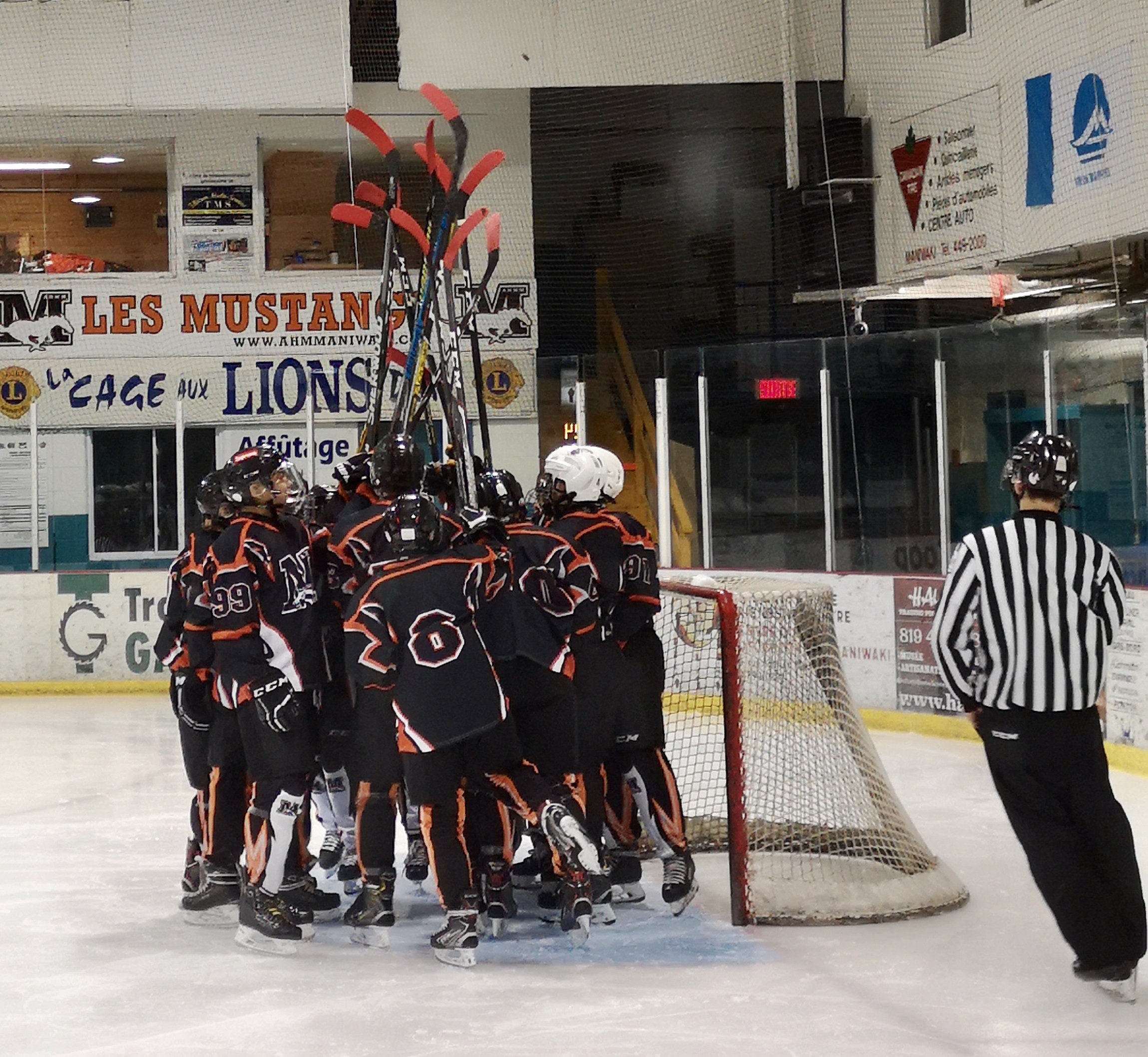 Like Stacey and Spénard, Jeannotte said reducing racism in hockey boils down to education and awareness.
"We don't want to fight anger with anger," said Jeannotte, who has been coaching kids from Barriere Lake for the last decade.
"These kids are something else. They travel three hours one way just to play in league games in Gatineau. Every day they face stereotypes, direct and indirect racism. Yet, against all odds, they still show up every week to play and practise a sport that they love."
Every double letter team in the Maniwaki Minor Hockey Association played a game with red tape on their sticks following the incident between the Mustangs and Voiliers.
"It made us feel better," said Keegan Jerome, a 14-year-old Mustangs player and member of the Algonquins of Barriere Lake.
"Hockey is supposed to be a fun sport, not with racism."