Everything is held within the hoop. It's the past, the present, the future. It's Terrance Littletent's ancestors and children and their children.
For Littletent, all the ways of understanding home and his place in Saskatchewan comes from the hoop.
"It doesn't just take a mother and father, in our ways, Cree ways. It takes a community to raise a child, to understand that way of life, for them to grow and understand the different cultures out there, and to carry their own," he said.
Littletent is one of 175,000 people, or 16 per cent, of Saskatchewan's population, that identify as First Nations, Métis and/or Inuit.
He said his idea of home wasn't always imbued with understanding his culture.
Growing up in Regina, Littletent's family life was governed by alcohol. He never knew there was another way of living, until he went for a sleepover at a friend's house and saw the family sitting down to dinner.
"It felt different," he said. "It was not familiar to me, to have your family sitting together and talking, without having tons of alcohol on the table. Instead of that, they had food.
"I was waiting around for them to bust out the beer and start drinking. I felt out of place because I didn't know that was the normal way to be growing up, coming from a homestead where every day was alcohol, alcohol."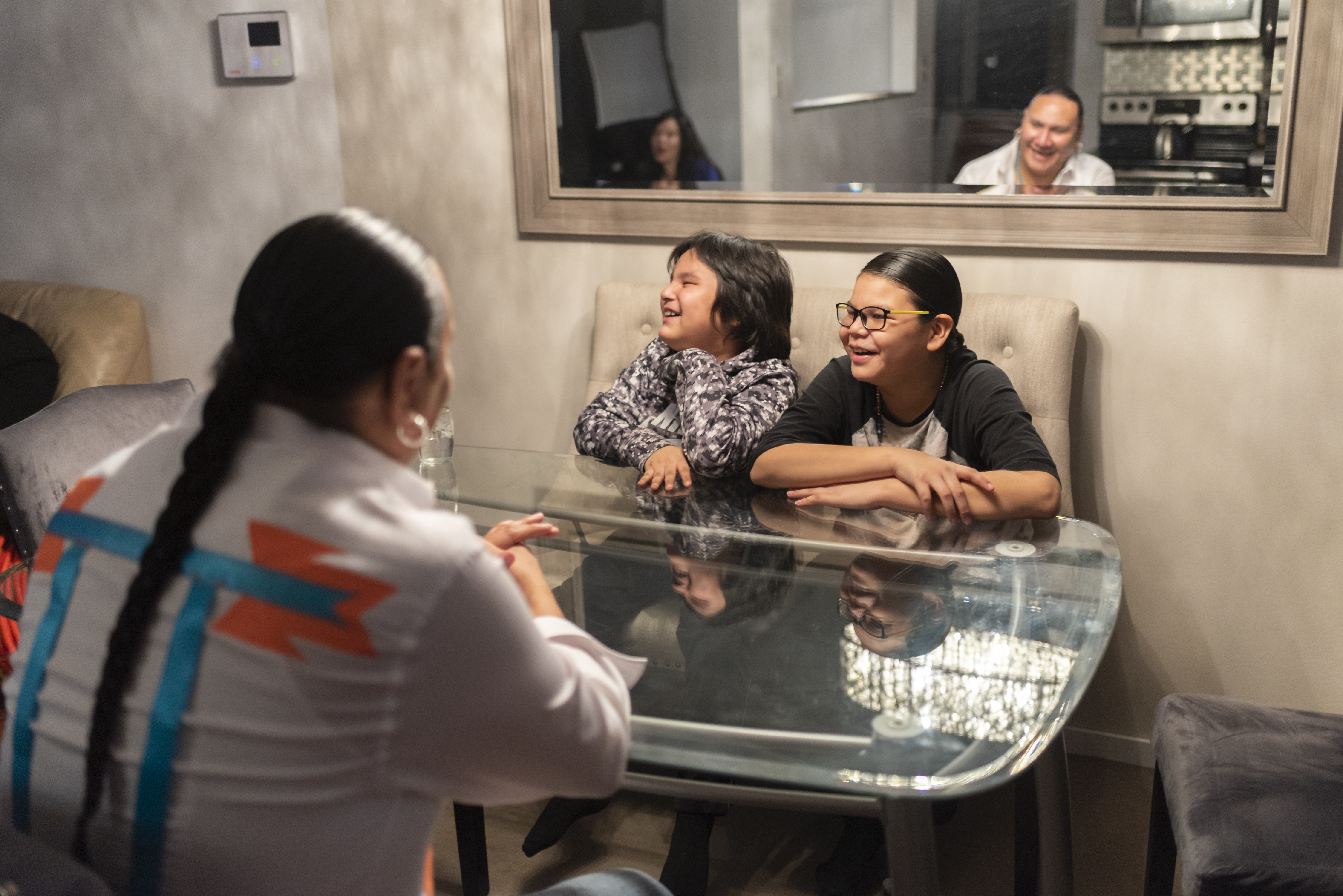 After her children were taken and placed in foster care, Littletent's mother got sober and focused on living a traditional lifestyle. His uncle was the one who introduced him to hoop dancing while they were attending a powwow.

"You've got to learn this powwow way of life, it's this wonderful way of life, it's the best way," his uncle told him. "It's probably the most celebrated way of life for Indigenous people. It represents the circle of life, dancing in there for your people, for yourself."
Learning about the hoop came at the right time for Littletent, who was facing bullying at school, getting teased about his long hair and skin colour.

When he began learning about his language and culture, and performed for the students at his school, he said it transformed how they saw him and how he saw himself.
"That's how it really changed my life, being proud of who I am."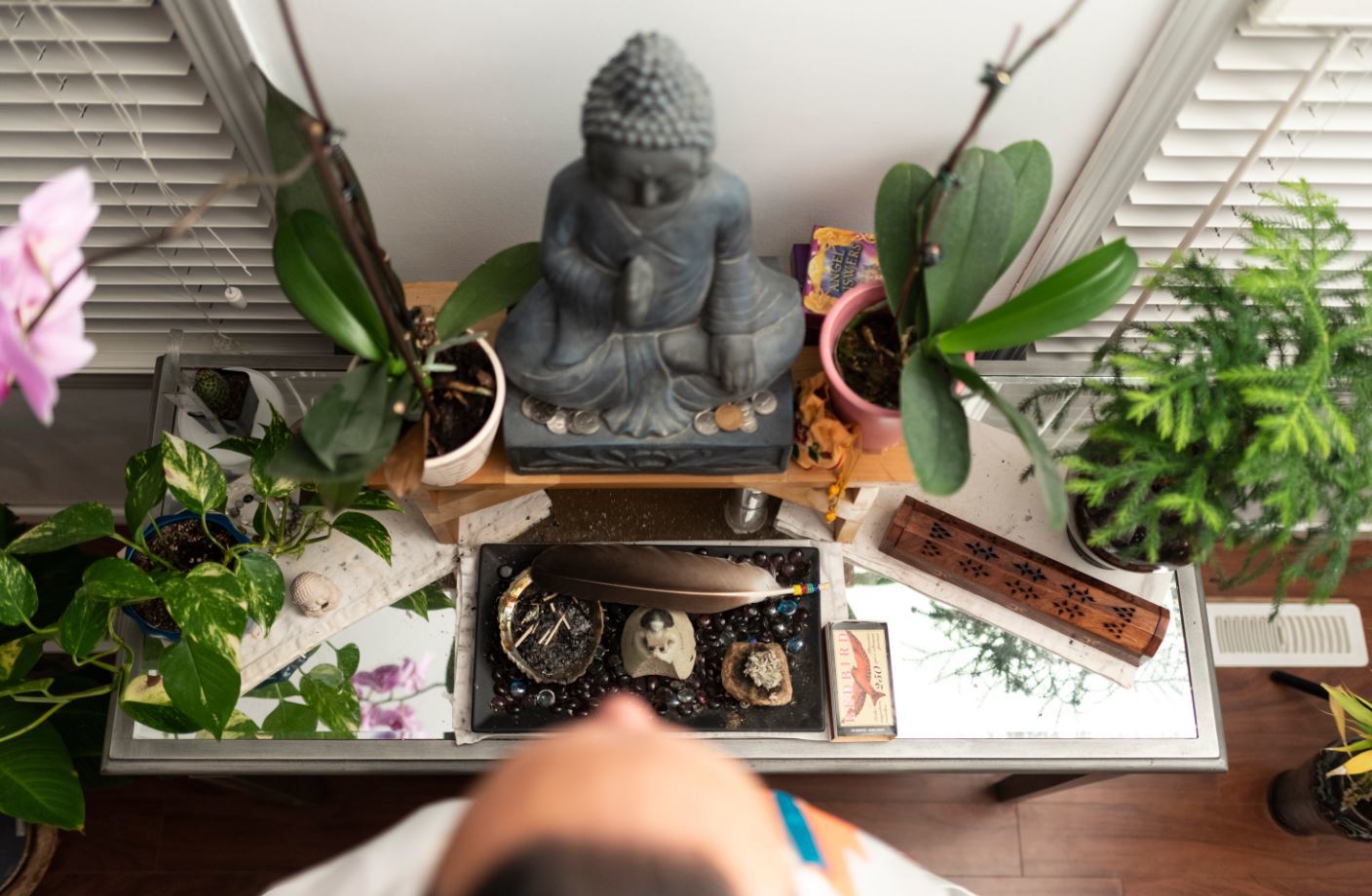 Now, the circle is central to his understanding of what it means to be home. It's the circle in which he sits at a sweat lodge on Kawacatoose First Nation every Sunday, and it's the circle in which he and his fellow dancers pray and smudge before each performance.

"So when we sit in any kind of lodge, any kind of ceremony, we're always sitting as a family and we're always bringing our adopted family in, and we make that circle stronger, and bigger and bigger."
Over the years, he's taught his children to hoop dance. He and his girlfriend are expecting a baby, part of a generation that will learn about the hoop, too.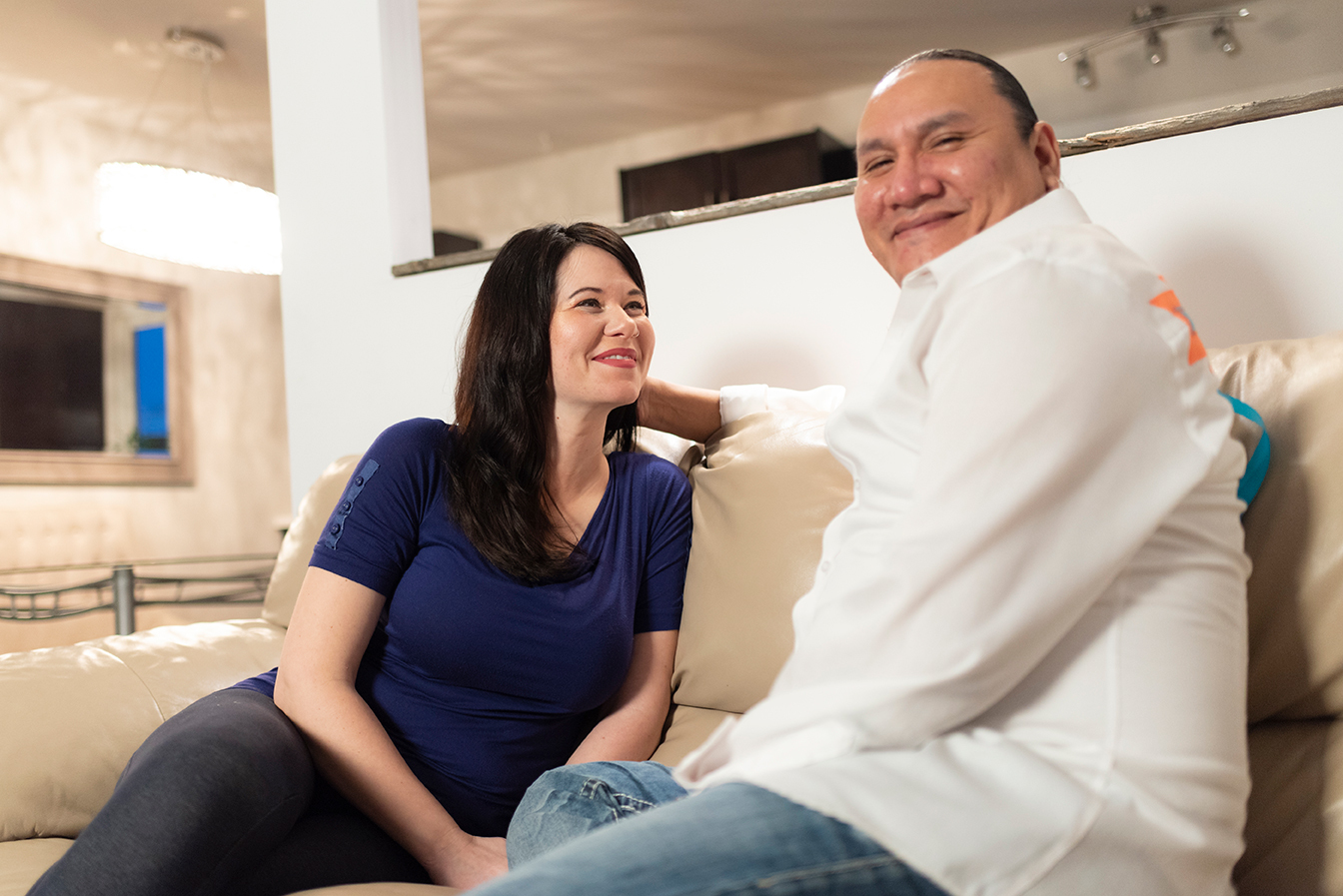 "When my uncle passed, he's the one that told me to keep carrying on these customs. Keep learning, keep pushing, keep understanding what's the meaning of the nêhiyawak people," said Littletent.
His nephews are learning the hoop dance, too. As his nephew dances, Littletent can see himself as a child, and his uncle before him.

He praises his nephew and tells him his late uncle, his mooshum, is watching.
"Be humble, be respectful to this dance, because it will take you far in life.
"That's what it did for me."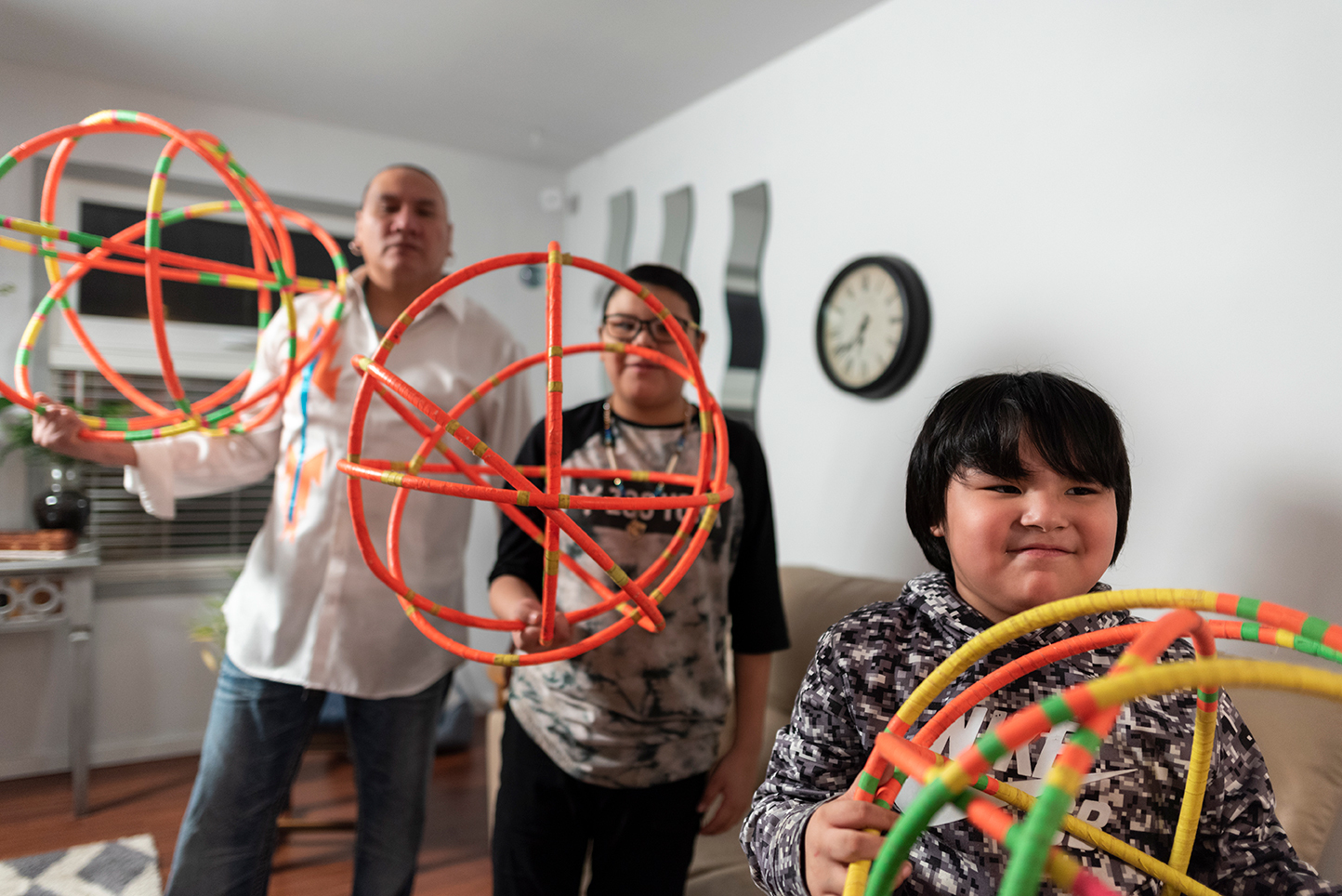 The Finding Home series profiles eight people who have found a sense of belonging and community in Regina. Together, they are part of the ever-changing face of this province. Read the other profiles here.
You can also enter a contest telling us what makes Regina home to you.