Sunday dinners at Michelle Grodecki's house are what's she long hoped for: children laughing, grandparents carving up meat, a mix of laughter, jokes and American Sign Language.
It's taken a long time for her to get here.
Grodecki grew up in Regina's North Central neighbourhood. Her parents supported her emotionally, but she knew to get beyond their tight economic circumstances, she'd have to put in the work, winning a scholarship for high school and putting herself through university.
"That's a story I share with my own students," said the 35-year-old teacher. "I started as a child growing up in poverty. I would consider myself quite successful now. I'm living in a good neighbourhood, I have a great husband, I have kids. I have, we'll call it, 'the Canadian dream.'"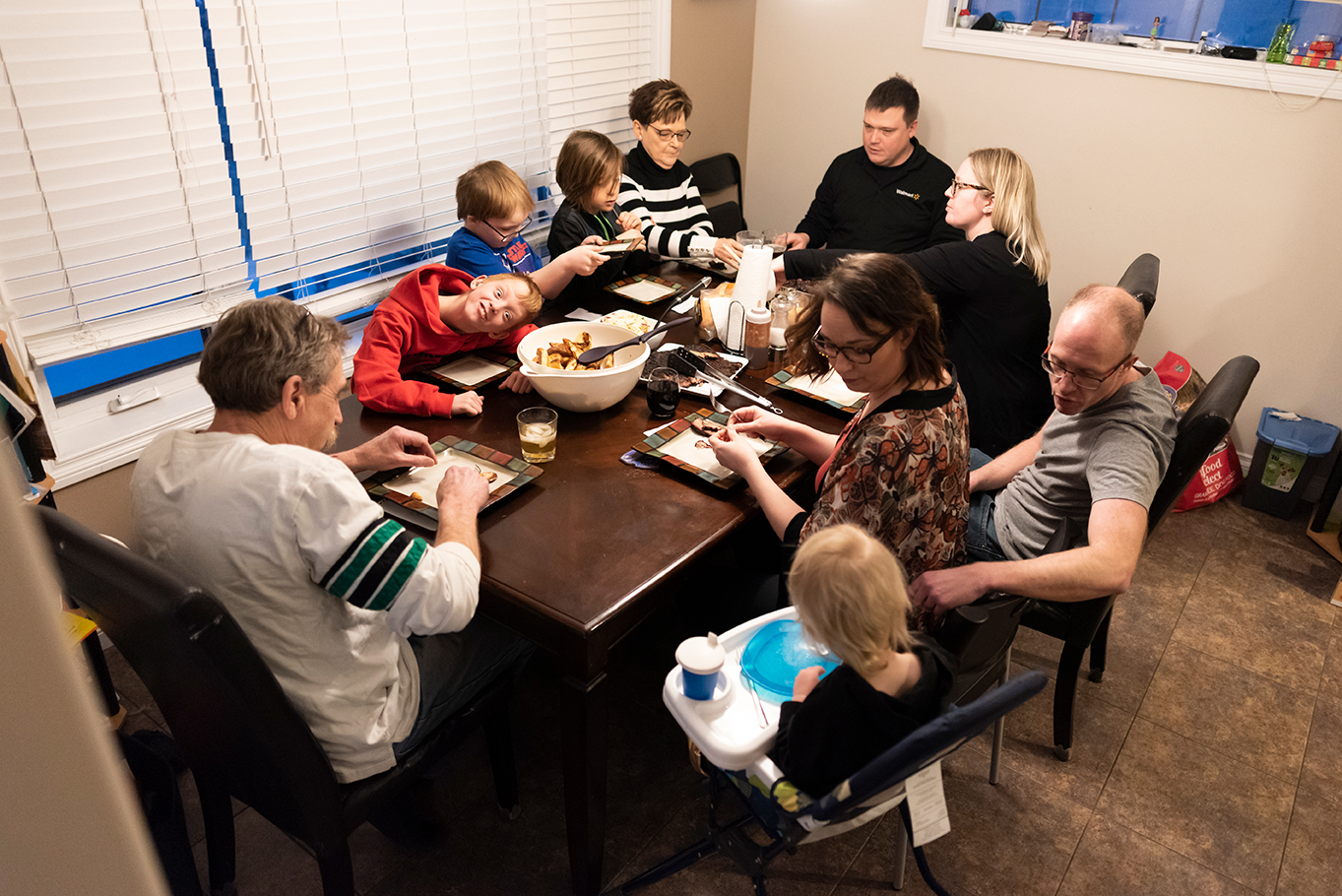 Grodecki and her husband moved to Alberta in 2008, but a health crisis underscored how much they wanted to return home.
Grodecki had given birth to twins, born 13 weeks early and weighing less than three pounds.
"They were little, tiny babies that fit in the palm of your hand, and had total control of us from the time they were born," she said, explaining their children's birth made them long for their family.
"You never really appreciate your family until you start having your own family," said Grodecki.

When they shared the news her husband had got a long-awaited transfer back to Regina, her mother-in-law screamed in joy; her mother was at a loss for words.

It's a move that's gifted given them back those Sunday dinners — and so much more.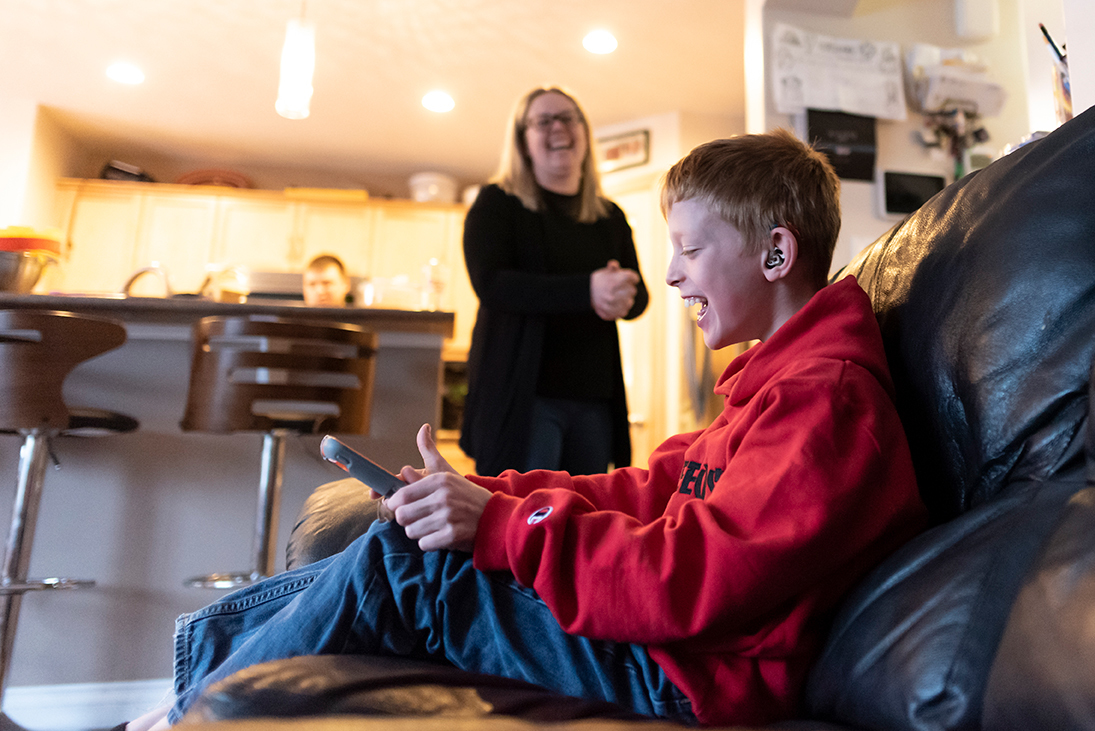 Grodecki's son Oscar has auditory neuropathy and hearing loss. He relies on American Sign Language to communicate.
The Canadian Association of the Deaf holds that there hasn't been a full, credible census in Canada to establish how many people may be deaf, deafened or hard of hearing. Its rough estimate is that one in 10 Canadians could have some degree of hearing loss, with one tenth of those Canadians considered culturally and linguistically deaf.
Grodecki said the deaf community in Regina is small and tight-knit, and has rallied around her family to help her, in a sense, raise her child.
"If we're out in the community and we see someone, whatever you're doing, you just stop, and Oscar's world opens up. He's able to sign with these people in public," she said. "For us, that's a huge piece."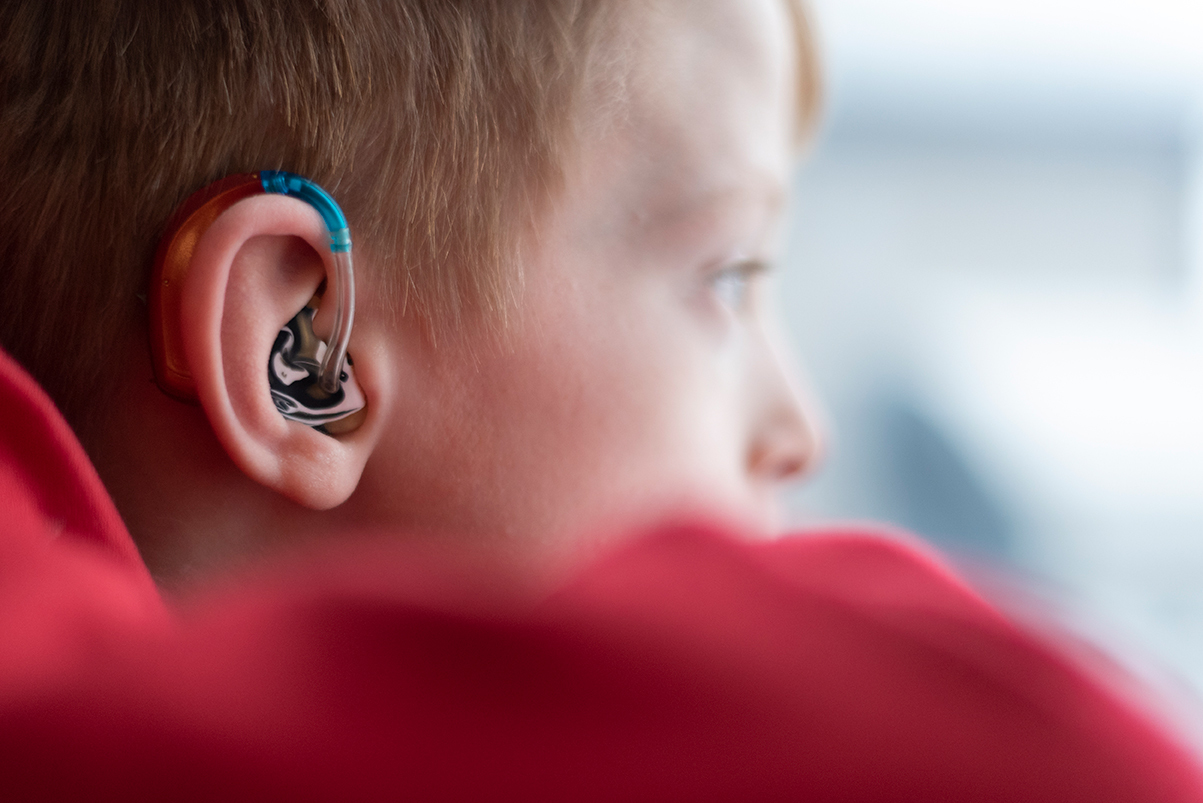 Two years ago, Grodecki and her husband also became guardians for her nephew Austin, who also has apraxia of speech and struggles to talk.
"It worked out that when he slid into our house, we sign and he's been picking that up to help him with his speech," she said of the boy who has become "a brousin" (a cousin and a brother) to her sons.
Being part of Regina's deaf community has also restored Grodecki professionally. A few years ago, she was struggling as a teacher.
"I was on my last legs," she said. "I was just done. I was really spent out."
She and her son got involved with a Deaf Crows' performance, involving students at Regina Public Schools' deaf and hard of hearing program.
She felt the call to become a teacher with the program, and that decision has been a game-changer. Her students, she said, are joy itself.
"It revitalized me and gave me back life and has kept me teaching."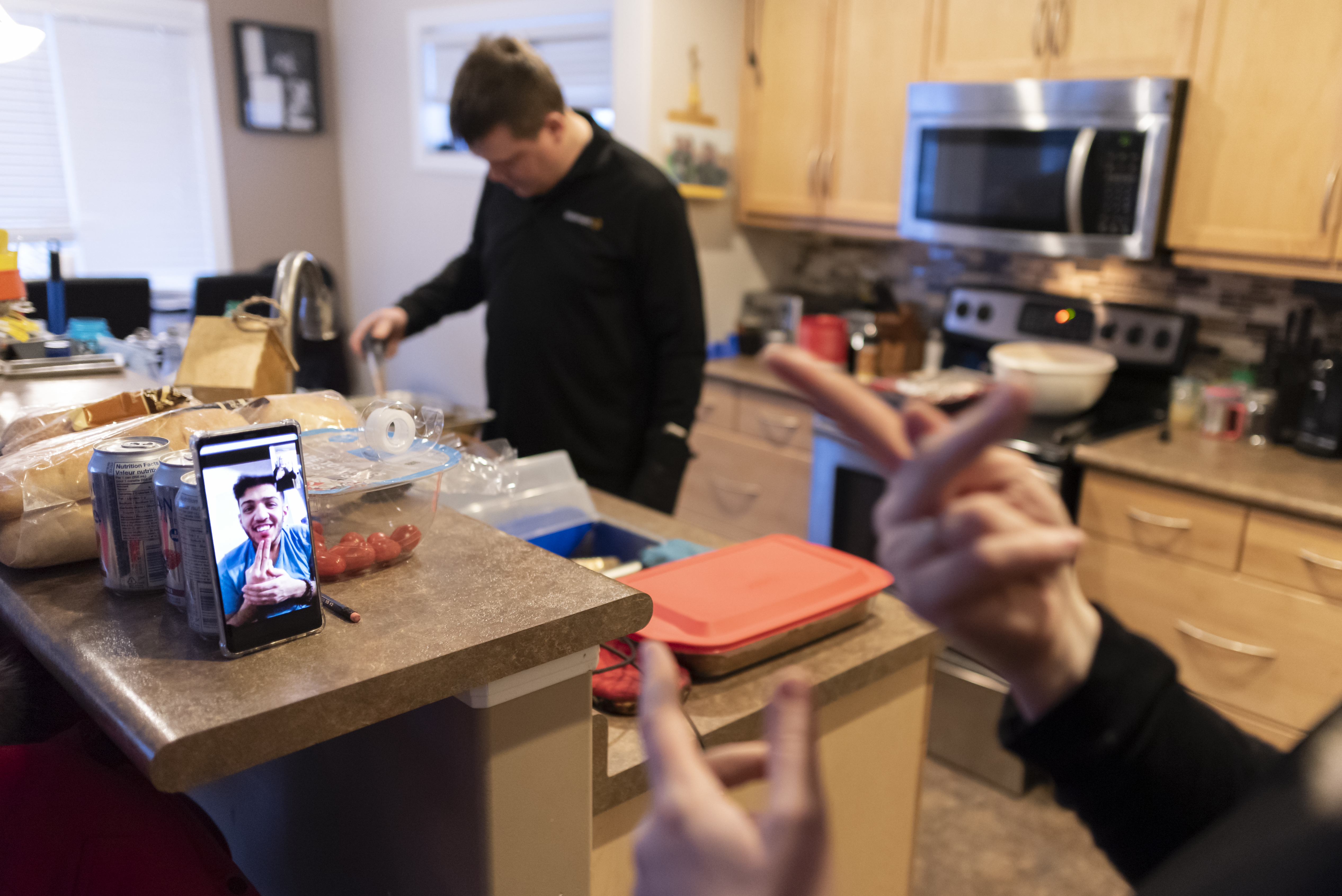 For Grodecki, passing on the value of home is having her children know what it means to have family love you and support you no matter what.

"James looks around our neighbourhood, and says, 'Mom, are we going to live here forever?'
"We say, 'Yes, this is our forever home.'"
His response make her think he's getting the lesson when he asks: "Do you think the neighbour's going to move out? I just need to think about when I can buy their house, so I can live next door to you with my kids."
The Finding Home series profiles eight people who have found a sense of belonging and community in Regina. Together, they are part of the ever-changing face of this province. Read the other profiles here.
You can also enter a contest telling us what makes Regina home to you.