It was rare for Second World War veteran Ed Mann to take his teenage son Brian to the movies. So it was a special occasion one day in 1969 when the pair headed to the Vogue Theatre in Sydney, N.S., to watch the war film Battle of Britain.
Ed Mann had flown a Spitfire during the war, a single-seat fighter plane that featured prominently in the subject of the film, the 1940 defence of Britain from massive air attacks by Nazi Germany.
What father and son didn't realize they were witnessing that day on the big screen was an intimate detail of Mann's personal war history.
He died in 1996 following a stroke and went to his grave believing the plane he had flown had been junked after the war. He was wrong. He had seen it again, taxiing down the runway in scenes from the movie. He just didn't know it.
Only years later would his son learn all this and much more about the unlikely journey of his father's Spitfire.
It will all culminate next May — the 75th anniversary of the end of the Second World War in Europe — in a southern Polish city where, of all places, Brian Mann and his sister, Heather MacDonald, plan to lay their eyes for the first time on this treasured piece of their father's story.

Ed Mann was born and raised in Sydney and enlisted in the Royal Canadian Air Force in 1941 when he was 20. He did his training in Quebec and Ontario and received his wings in August 1942.
For the next year, he was in Sydney and flew patrols through the Maritimes to places such as Moncton and Shearwater, and yet was home in time for dinner each night.
After marrying his wife, Florence, in late 1943, Mann was posted overseas to England to prepare for the Allied invasion of France. He served in the No. 421 Squadron RCAF, and later told his son he once flew fighter escort for British Prime Minister Winston Churchill.
Mann was in England on D-Day — June 6, 1944 — but he was soon sent to France and also served in Belgium, Holland and Germany. He flew different planes, but the most frequent was a Spitfire with the serial number SM411 and the name Florence painted on the side.
After the war, Mann returned home to Cape Breton and resumed working with phone company Maritime Tel and Tel, where he stayed until his retirement in 1977. He and his wife had three children.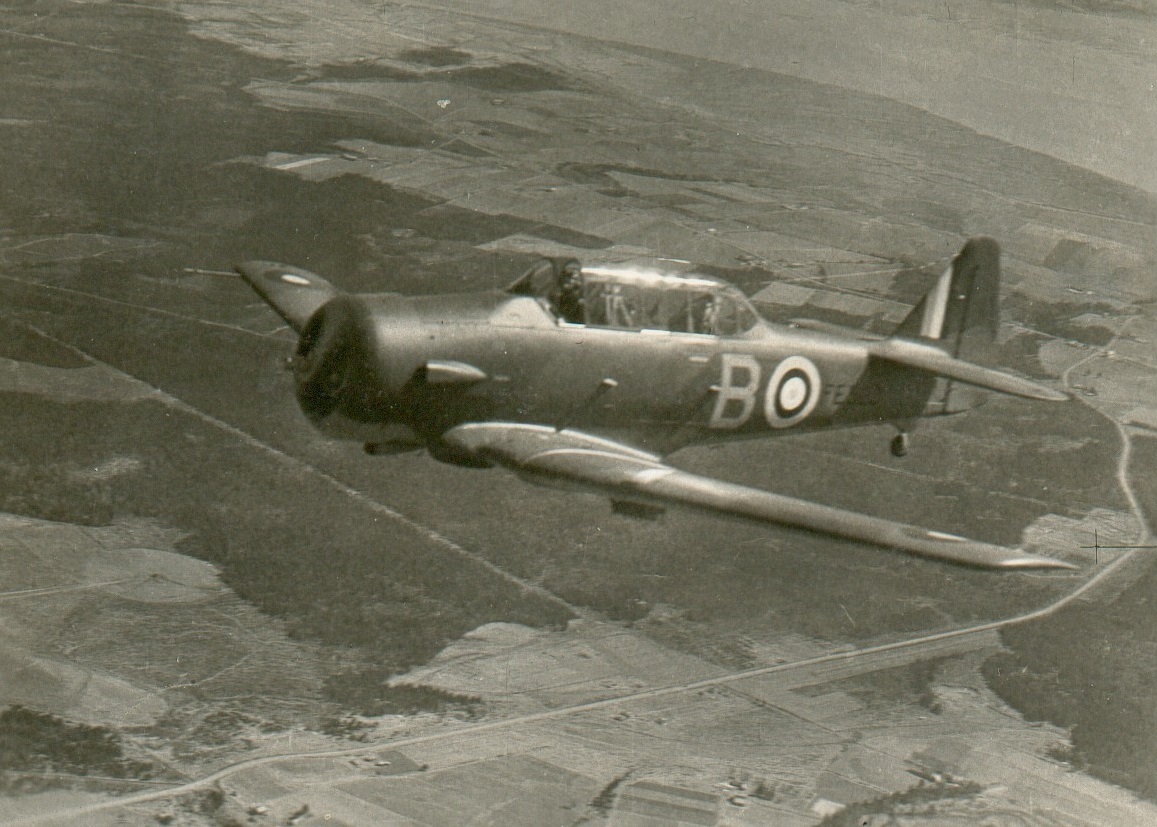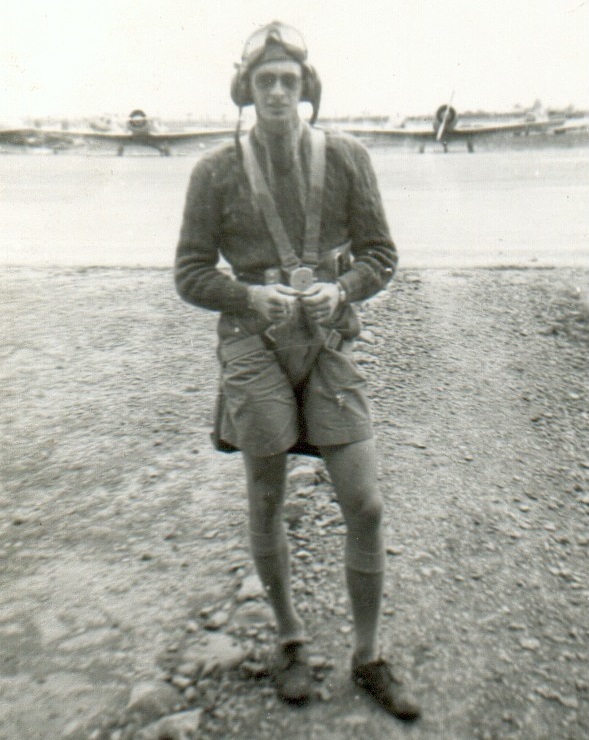 Brian Mann said his father didn't say a lot about his war service but tended to tell stories about the mischievous things he'd done, such as flying over the Cape Breton community of Whitney Pier and dive-bombing his father-in-law, just to give him a scare. Or how he "liberated" some items after Cologne, Germany, was captured in 1945.
"One was a Kodak camera that I used in university, not realizing this was something that came out of Cologne," said Brian Mann. "He actually had a full set of handguns. One was a Luger … There was a lot of wine. I remember hearing that they got a lot of good wine."
On May 1, 1945, Ed Mann was flying at about 2,500 feet in the Schwerin, Germany, area when he spotted a German Fw 190 fighter plane at 200 feet. He and two other pilots dove down and fired.
"I was about to attack him again when he crashed into a small wood and burst into flames," Mann later wrote in the military combat report describing the incident.
A week later, Germany surrendered.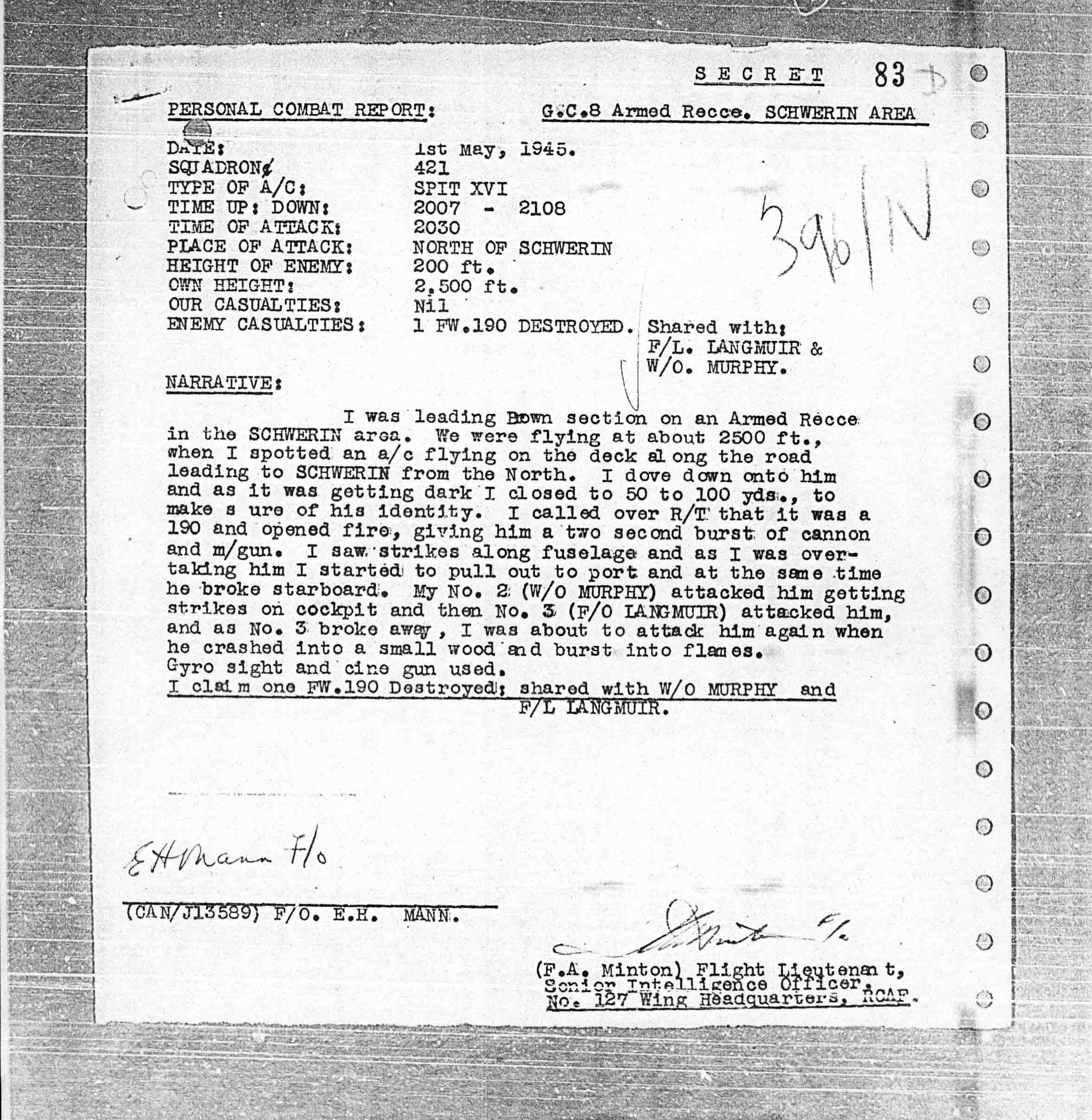 Brian Mann recalls asking his father about his scariest memory of the war. His father talked about being under heavy enemy fire during a strafing run. When he pulled the plane up to safety, the G-force was so strong he passed out.
"And when you wake up after that, you're conscious but you can't move for a few seconds," said Brian Mann. "And for those few seconds, he didn't know if he was going up or going down. And fortunately, he was going up, so he was able to recover from that. So, he kind of laughed at that."
In 1995, when Ed Mann went to a reunion of Spitfire pilots, he was given a VHS copy of some footage taken during the war of him in his Spitfire. Brian Mann watched it with him. His father died a year later at age 75.
They had no inkling of what had happened to his plane. That would wait for another decade.
For many years, Polish freelance researcher/journalist Franek Grabowski had been intrigued with a Spitfire housed at the Polish Aviation Museum in Krakow. He knew from the markings on the plane that it had not been flown by Poles.
It was something of a celebrity in Poland, because it was acquired in a trade in 1977 with Britain called Operation Fair Exchange. Aviation enthusiasts viewed the swap as anything but fair because a DH9A, a First World War plane that was the only one of its kind, had been sent to Britain in return.
"It was very, very rare and there was a number of Spitfires available at the time," said Grabowski. "So it was considered a bad deal."
Curious about the Spitfire's origins, he began to research its history and learned of the name of the pilots who had flown it. In a chance coincidence, he was in touch with Lee Walsh, a member of the Canadian Aviation Historical Society, who agreed to see if he could find out what happened to one of them — Ed Mann.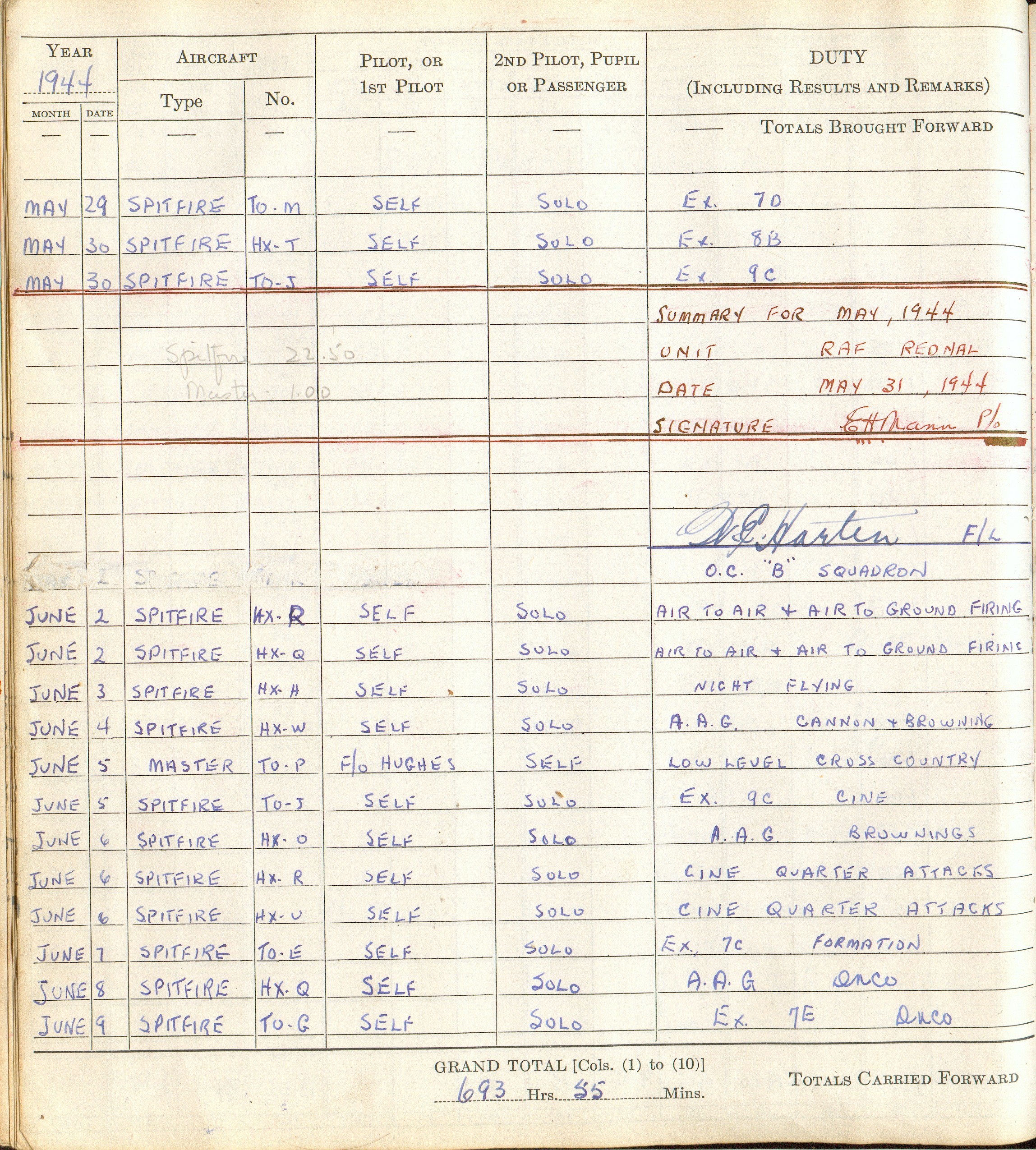 In 2005, Walsh went on the Royal Canadian Legion's website and entered Mann's first and last name. Luckily, there was only one result. It included information about his rank and squadron, so Walsh knew he had the right person.
Walsh then found an address and wrote a letter to Mann's widow, Florence, and explained the situation. Two weeks later, he received a call from Brian Mann.
Walsh told him his father's Spitfire had been used in the film Battle of Britain, but he had another surprise in store.
"I said, 'Brian there's about a 99 per cent chance that the plane that's in that [Polish] museum is the plane that your father had flown during the Second World War,'" said Walsh. "And he was just awestruck."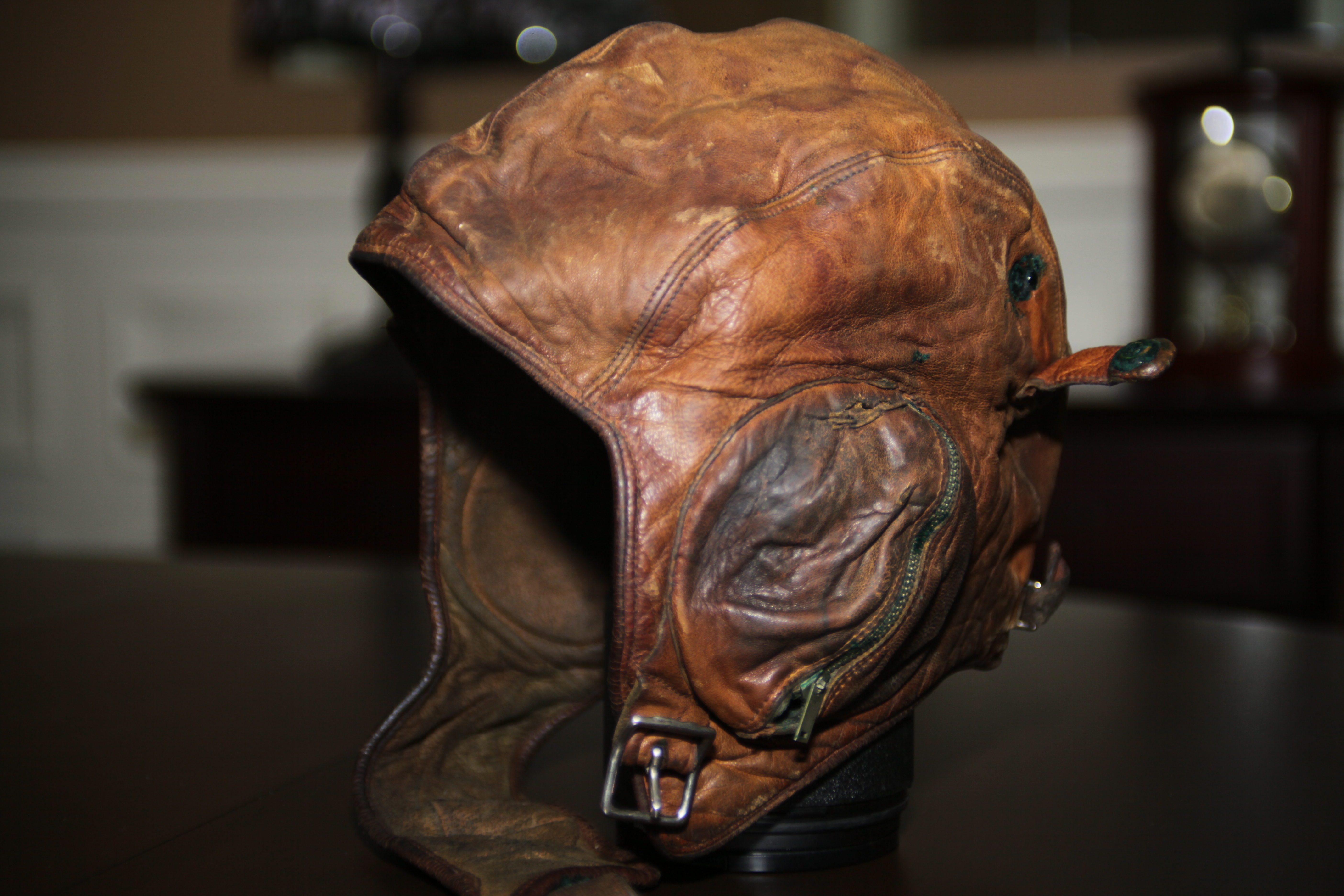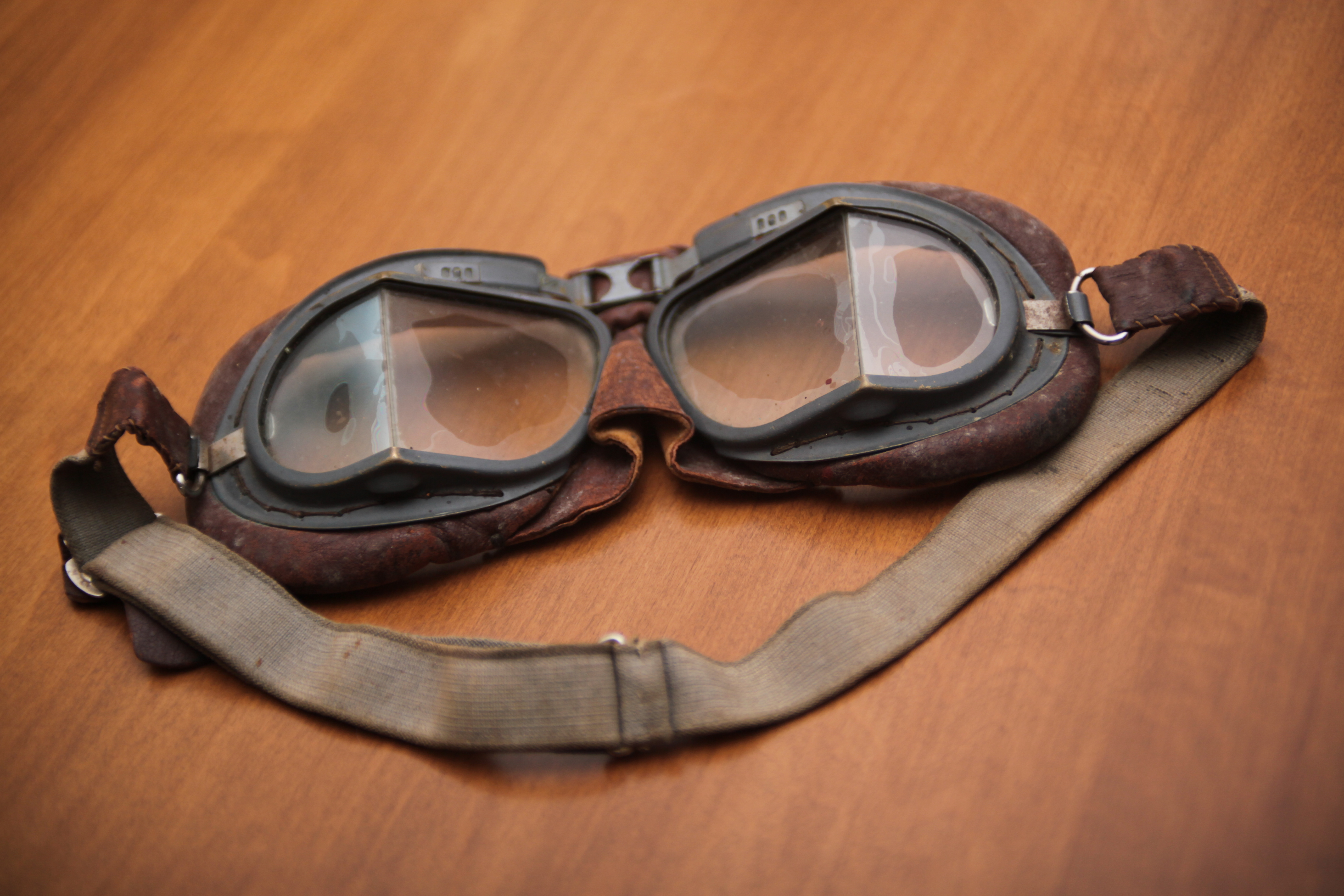 Mann's Spitfire went into service in December 1944. After the Second World War, it was transferred to storage, then reissued for training second-line units before being assigned as a "gate guard" at a Royal Air Force Station, according to research by Spitfire historian Peter Arnold, who co-wrote the book Spitfire Survivors: Then and Now.
The plane was then seconded to the Battle of Britain film, where it was restored to taxiing condition and fitted with a three-blade propeller to simulate an earlier Spitfire, the Mk I from 1940, said Arnold, who visited the set during filming.
Arnold said Mann's Spitfire was one of two principal aircraft restored to taxiing condition for use in the film. It and the second plane, which had serial number TB382, are shown in scenes where pilots climb in an out of Spitfires.
"These aircraft were repainted with different code letters on the side, either side," Arnold said of the film. "Many times they would change, sometimes once a day, so these aircraft carried many, many identities."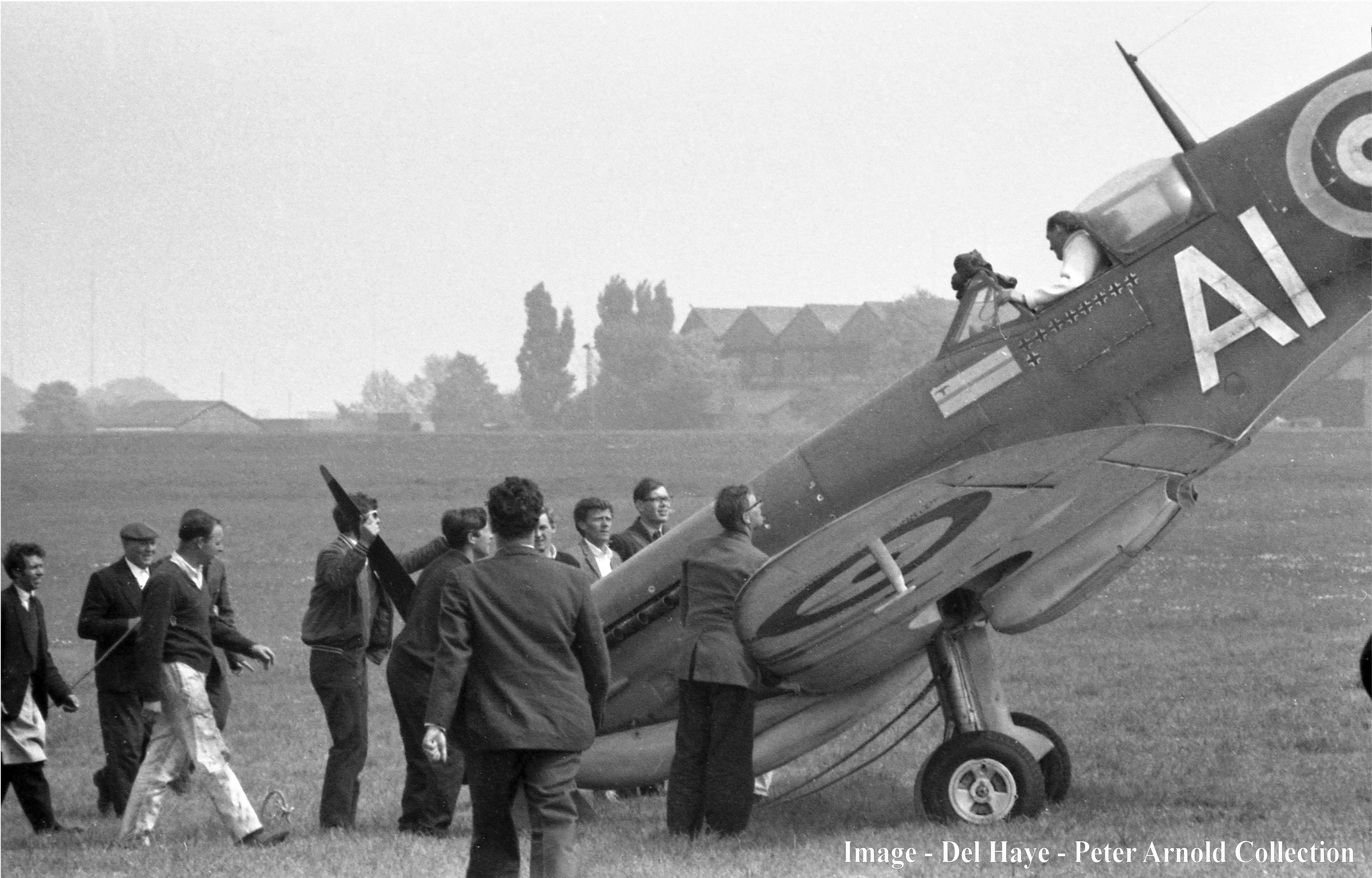 One notable incident during filming involved actor Robert Shaw. When the planes were taxiing, they were in fact being towed off-screen by rope.
One day when he was in Mann's Spitfire, he applied too much pressure to the brakes and the plane tipped on its nose, causing minor damage, said Arnold.
Following the film, the Spitfire was used as a mobile display aircraft for the Royal Air Force until it was traded with the Poles.
It was then repainted to appear as an aircraft flown by a Polish unit of the RAF during the Second World War. It was given a false serial number, TB995, to represent what was used by Poland at the time.
Today, there are around 270 Spitfires in the world, with only about 60 considered airworthy, said Arnold.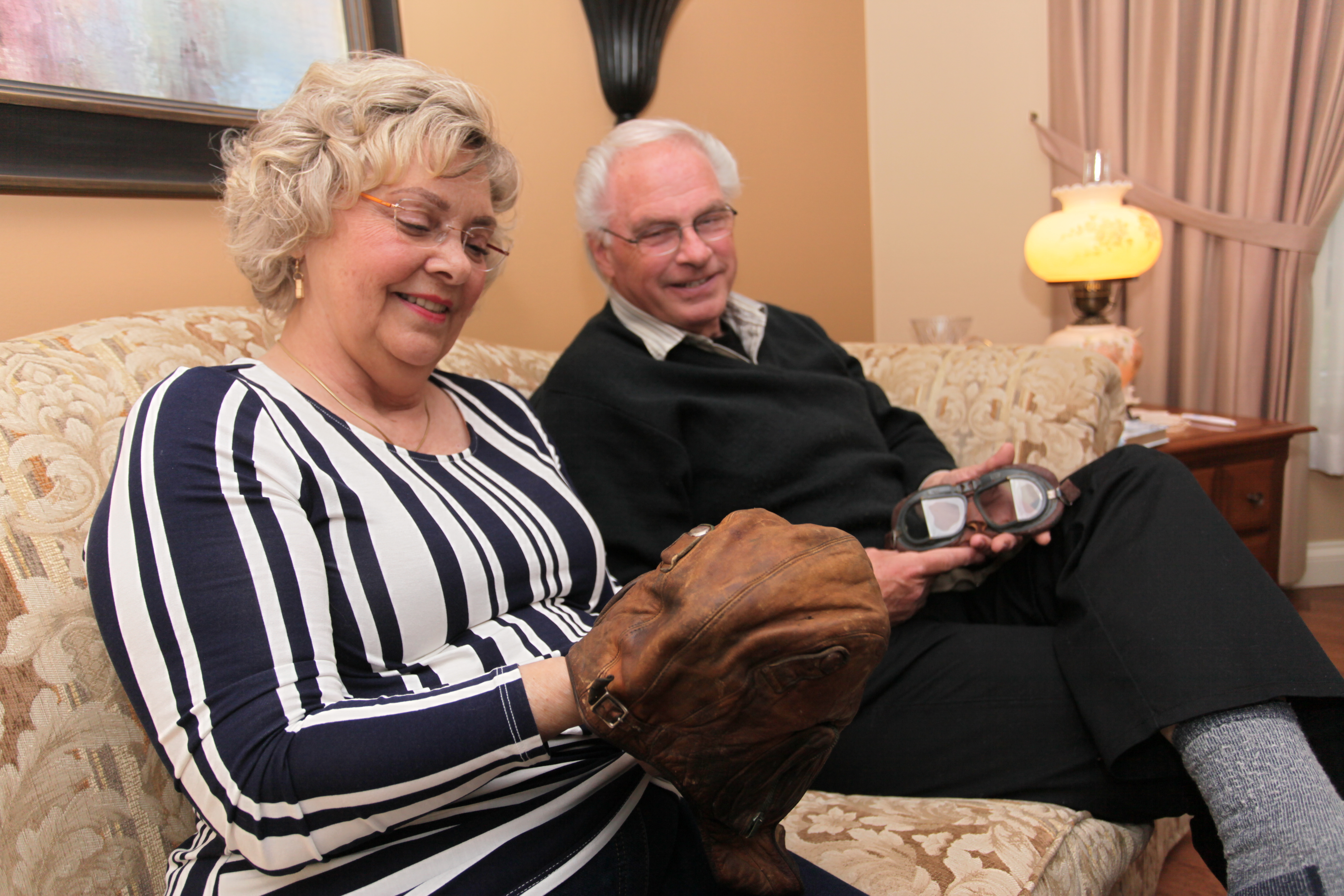 Brian Mann vividly recalls watching Battle of Britain 50 years ago at the movie theatre on Charlotte Street in downtown Sydney. After one scene where a Spitfire pilot flew a showboating manoeuvre, he remembers his father scowled and said: "You weren't allowed to do that."
Later, the commanding officer in the film would chew out his fighter pilot, prompting Ed Mann to comment: "OK, they know what they're doing."
While June 6 marks 75 years since D-Day, next May will be the 75th anniversary of the end of the Second World War in Europe.
To mark the occasion, Brian Mann and his sister, Heather MacDonald, along with their spouses, plan to visit the Polish museum where Ed Mann's Spitfire is housed.
One sibling, Keith Mann, will be missing. He died in 2013, and Brian Mann said not having his brother there will make the experience bittersweet.
"It's going be very strange to sit there and look around and look at the controls and know I'm sitting in the plane that my father flew in World War II when he was 23 years old," he said.