Wally and Margaret Slipperjack moved into the shack because there was no longer enough room in their Eabametoong First Nation home for their children and grandchildren.
There is no running water here and the couple, who are in their 70s, need to cross the small backyard to the house to use the bathroom. The shack does have electricity and a wood stove for heat.
The couple speaks only Ojibway and Andy Yesno, a senior advisor to the band council, translates.
Wally Slipperjack said he's heard about the Ring of Fire, a mineral-rich zone in Ontario's James Bay lowlands eyed by the provincial government as a potentially $60 billion bonanza.
He's been invited to meetings about it and he's heard it's also supposed to bring jobs, but that's not what he wants to talk about.
He's concerned about the legalization of marijuana. The band council is still weighing whether to ban or allow it.
This worries Slipperjack because he fears it could make things worse for the young people in his community of about 1,500 people. There are things happening that he says he's never seen before in this fly-in community about 350 km northeast of Thunder Bay.
That's how it is here. The immediate and stark realities of life in Eabametoong don't allow much energy for contemplation of a massive resource development project like the Ring of Fire. It seems more mirage than reality.
Margaret Slipperjack sits on the bed, a Bible nearby. A large dreamcatcher hangs above the bed.
Margaret said they are comfortable living here for the time being, but as they get older and need more help to get around, they'll need to move back into the house.
The shack used to be a shed, but it was renovated so the two elders could find some peace and solitude together.
"There's too many of them over there," said Wally, sitting on a couch by the door.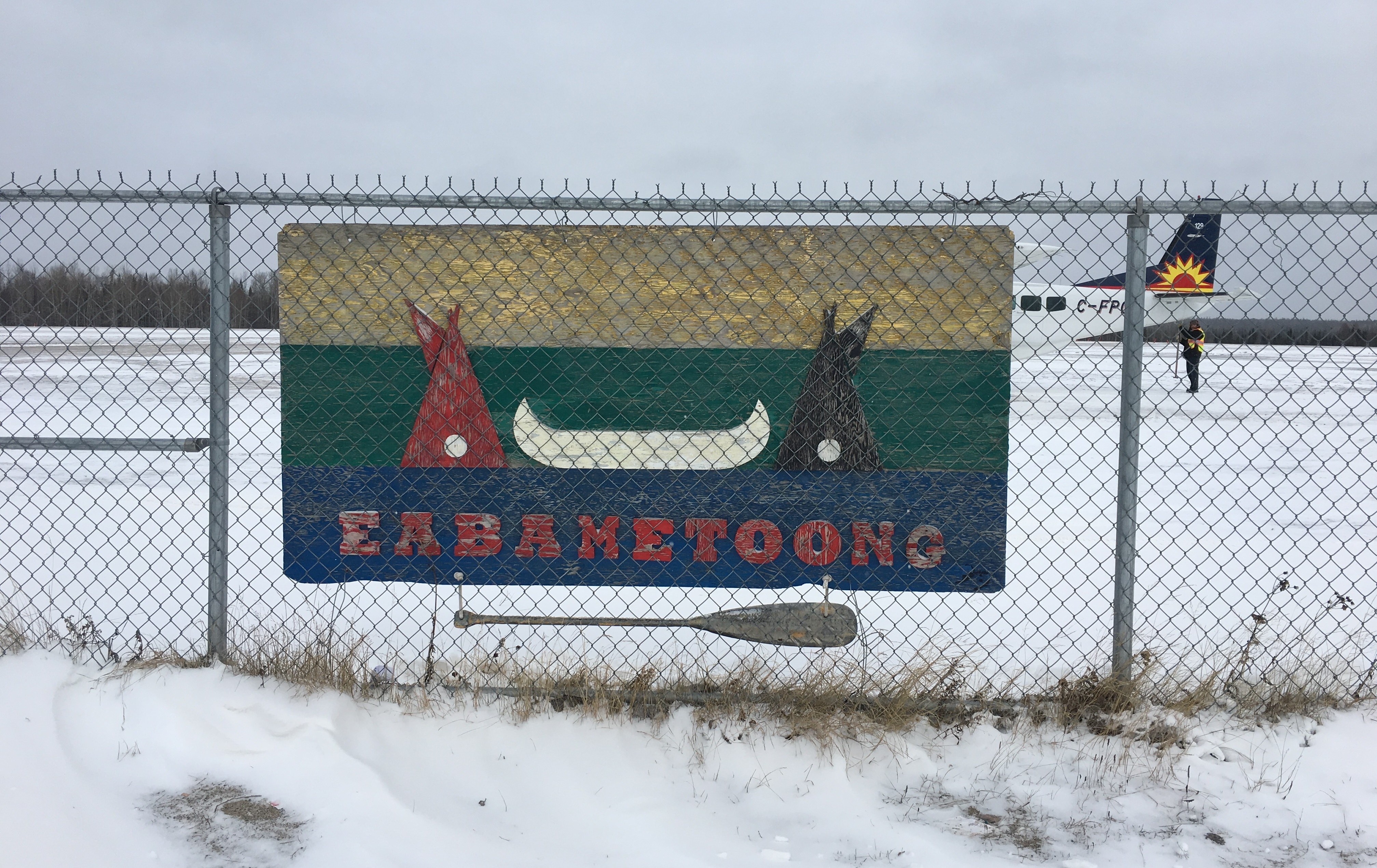 The community held three back-to-back burials as October turned to November. An Elder died in the community and two men died in Thunder Bay. One of the deaths is still under investigation, the other man died in his sleep.
Another woman, Ashley McKay, whose mother is from Eabametoong, was killed in Thunder Bay at the end of October and three people are charged with first degree murder in the 25-year-old's death.
Chief Elizabeth Atlookan said the deaths and burials have exhausted her staff and the community.
"They are overwhelmed," said Atlookan.
Eabametoong First Nation is no stranger to crisis. In 2010, the band called a state of emergency after becoming engulfed in what was at the time described as a "pandemic" of opioid addiction.

People were emptying out their homes to pawn items for cash to satiate their addictions, parenting fell to grandparents and great-grandparents and the community was hit by dozens of arsons.
Atlookan said the community is starting to feel the tremors of another looming crisis.

People say cocaine, crack and meth are now entering the community.
"We thought we were recovering, but we are beginning to see that we never really did recover to the extent that we had hoped to recover," said Atlookan.
"Many have relapsed and so, with the grief and burden of that, it is becoming problematic. We see it in school, the attendance, the behaviour."
Atlookan said the community has held teleconferences with federal and provincial agencies to prepare a "measured intervention." However, it has to be community designed and run, said Atlookan.
"We don't want [Ottawa] to tell us what to do. We want to be able to structure our recovery," she said. "We are the ones that are grieving."
Atlookan said the community is in a fragile state and life and death decisions push other priorities down — including Ontario's continued push to open the Ring of Fire.
"That is what the government doesn't seem to understand," she said.
The band council is still bothered by Premier Doug Ford's campaign statement about driving a bulldozer himself to get a road built into the Ring of Fire.
In July, the Ontario Superior Court quashed a provincial gold mining exploration permit given to a firm called Landore Resources Ltd. because the previous Liberal Ontario government failed to properly consult with Eabametoong.
The court filings revealed that Landore grew frustrated with the slow pace of its dealings with the First Nation and held a secret meeting with provincial officials which led to the issuing of the permit two months later in March 2016.

Between 2013 and 2015, which was around the of the peak of the company and province's activity around the permit, Eabametoong suffered numerous suicides, homicides and sudden deaths. The First Nation's leadership couldn't deal with letters and requests for meetings on the permit because they were too busy trying to keep the community from falling apart.
This is what worries Atlookan when it comes to the Ring of Fire — the province's consultation process is not tailored to the realities on the ground for Ontario's fly-in First Nations that lurch from crisis to crisis while patching creaking infrastructure.
Letters pile up, appointments are missed and rescheduled, while leaders struggle to deal with meeting the day-to-day needs of their community members.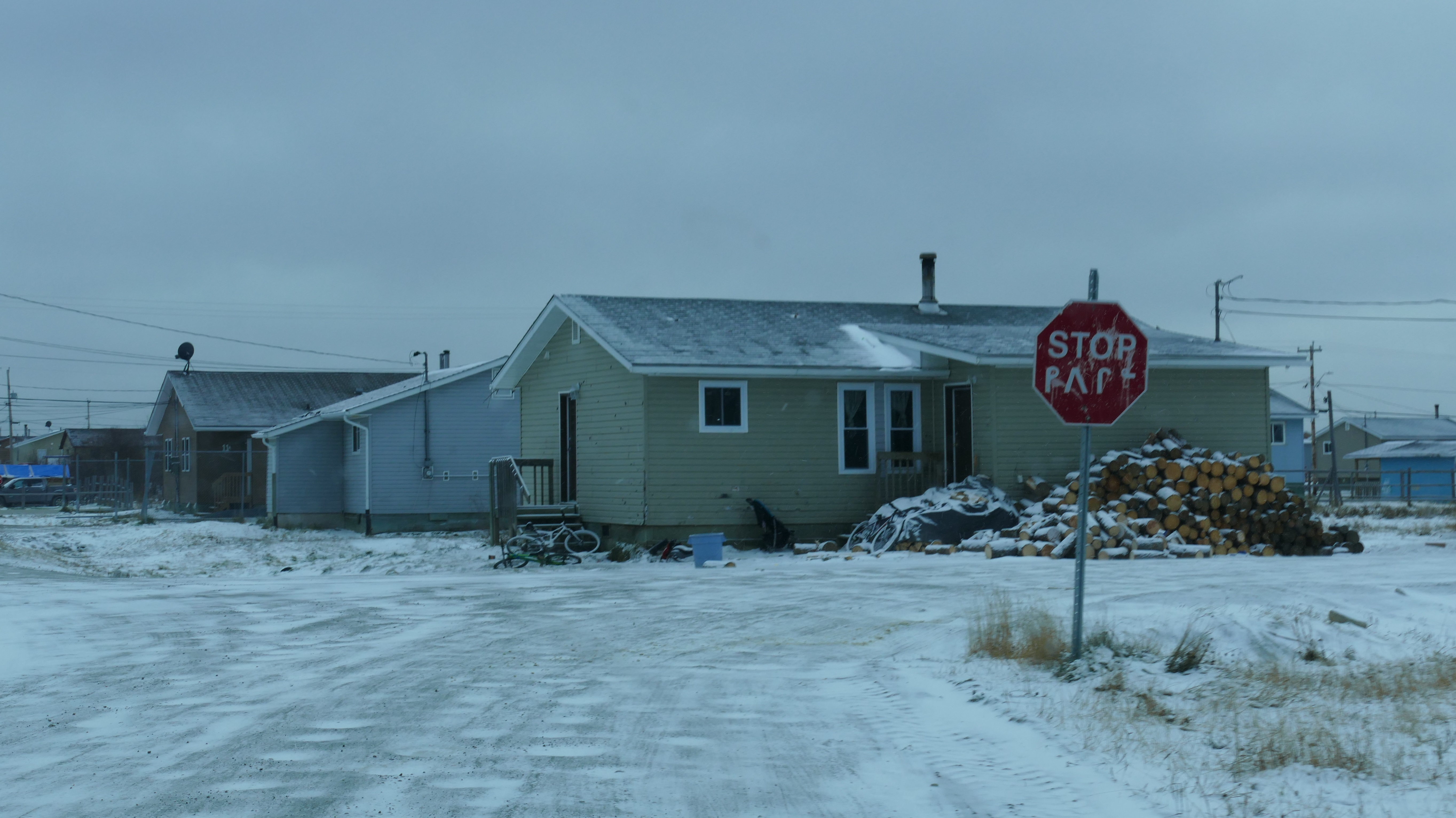 But Atlookan has written letters to Premier Doug Ford and Ontario's minister of Energy, Northern Development and Mines and Indigenous Affairs Greg Rickford and they so far have gone unanswered.
Atlookan feels that Ontario is playing favourites, dealing with the two First Nations that want to build a road to eventually reach the mining zone, while ignoring those who want broader consultations that include the potential social impacts of new development on their vulnerable communities.
"The government has the Ring of Fire for the wealth," said Atlookan. "But this is a last frontier…. We are isolated, but yet we hear about possible development which means encroachment, a totally different way of life."

Atlookan said the community needs to have the right things in place, like proper mental health and land-based healing programs to deal with the inevitable disruption that development brings.
"You don't know what it's like being here. We have social issues, mental health and addiction issues that we haven't been able to really resolve and get our people healed," she said.
The overcrowded living conditions facing many families feed into frustration that often triggers old cycles to begin anew.
Eabametoong has 248 houses with nine under construction, along with a six-plex which should be ready by December, said Ron Missewace, the band's housing co-ordinator.
Missewace said 63 houses require major renovations — including 29 with elders — and 10 should be condemned because of mould.
"I don't have any room for new construction," said Missewace.
The community needs 250 new lots to meet its needs, which would require an expensive expansion to water and sewer systems. The water treatment plant is currently undergoing an upgrade.
The community has 90 families on-reserve waiting for new houses. Missewace lives with his mother because he won't give himself a new home until everyone else gets theirs.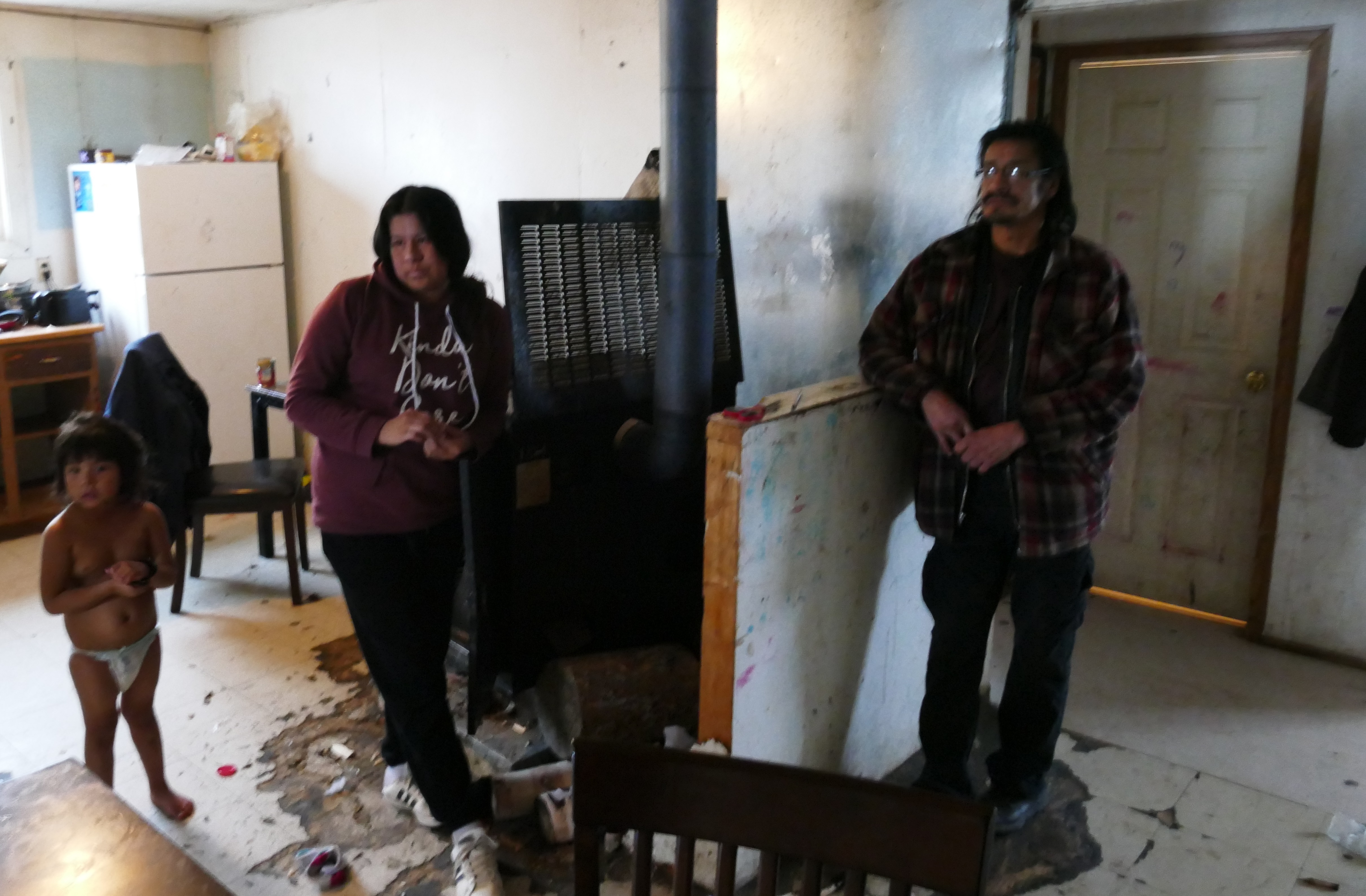 Bonnie Slipperjack, 27, shares a room with her five children ranging in age from two to 10 in a house she lives in with two other family members.
The wood stove struggles to keep the cold at bay. It seeps through the walls and windows and the pipes often freeze beneath the crawl space.
"It's hard, it's hard," said Slipperjack. "I would like my own house."
Her father, John Keeskitay, 50, also used to live here.
"It's really sad," he said. "If you put a candle anywhere, you can actually see the wind coming through."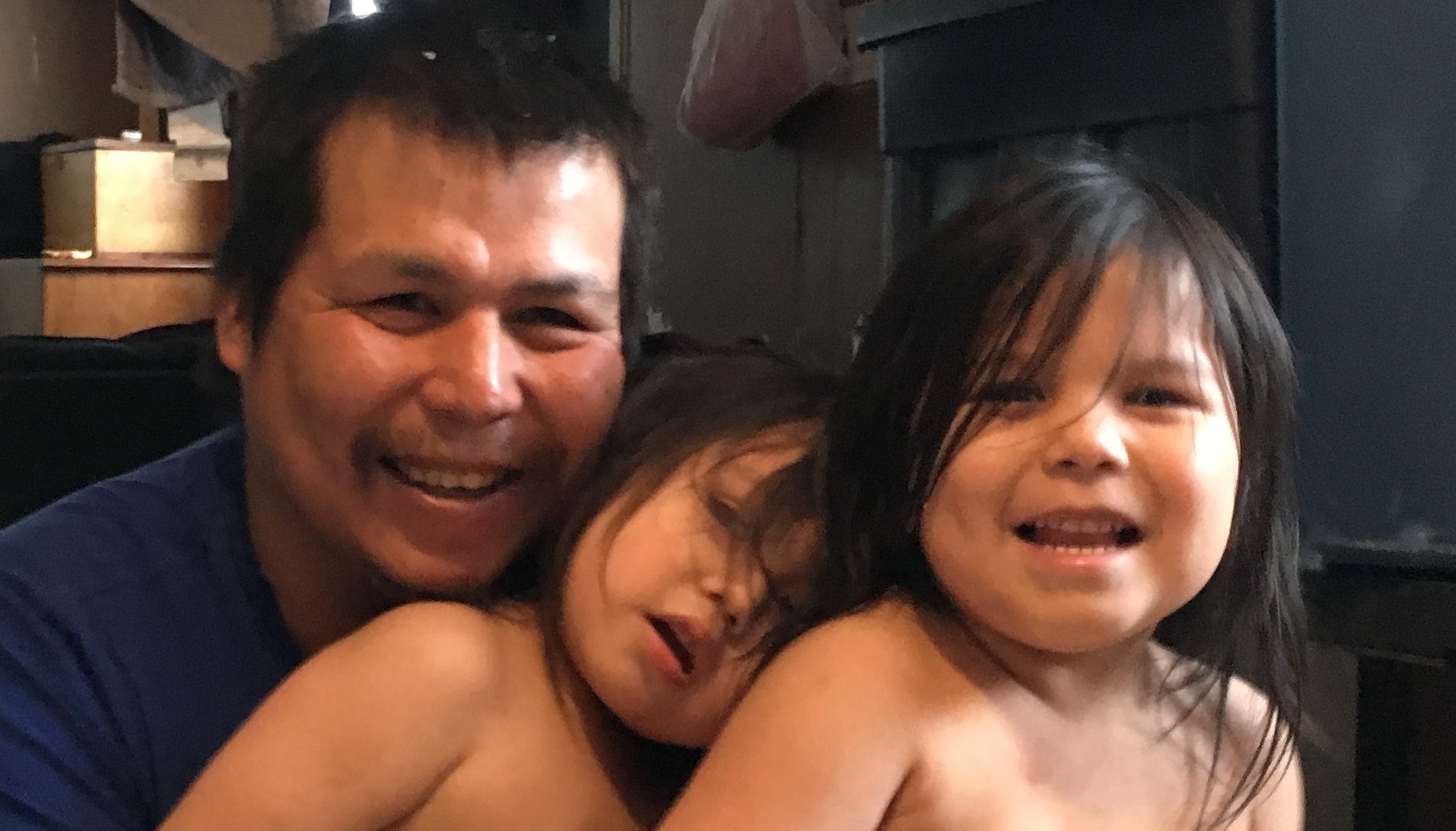 Michael Slipperjack, 38, lives in a house with at least 10 people.
He shares a room with his partner and their two children — aged three and two. His brother and his father stay in the second room and four boys from previous relationships, aged 14, 12, 10 and five, stay in the third room of the wood stove-heated house.
Slipperjack said his daughter, who is attending high school in Sioux Lookout, sleeps in their room with them and the two young boys when she's home.
"You can feel the stress of people," said Slipperjack, who swaps work with his partner so someone is always home with the children. "Not much privacy for anybody."
When it comes to the Ring of Fire, Slipperjack, who works in carpentry, said he probably won't see it in his lifetime.
"I don't really think about that now that much," he said. "I just raise my children, keep this house in tip-top shape as much as I can, keep them warm."