Ali unzips a black laptop bag and reaches into a folder of messy papers. He pulls out a small folded-up letter and carefully begins to open it.
"I received a threat letter warning from the Taliban," said Ali, a pseudonym CBC is using to protect his identity for security reasons.
Ali places the letter he received in Afghanistan on the kitchen table in his new home in St. John's and flattens out the creases with his hands.
The handwriting is in Pashto, one of the two official languages in Afghanistan. The letter bears the stamp that belongs to the Taliban, Ali said, and was placed so it didn't overlap with the handwriting.
The letter accuses Ali of "working with infidels," he said, and directs him to come to a location alone. If he doesn't, the letter suggests, they'll find him and kill his family, too, Ali said.
The risk of retribution Ali saw in the neatly written, almost courteous, letter was real. Ali had worked for the Canadian military a decade ago, and the federal government said in July that local Afghans who helped the Canadian forces — like former interpreters and mission staff — had faced threats of violence, torture and death.
The interpreter
Translated to English, the first line of the letter reads: "Dear Spy Ali."
Ali was not a spy. He was an interpreter for the Canadian Armed Forces from mid-2010 until Canada's mission ended in the summer of 2011.
For almost a year, he spent every day with Canadian soldiers in the Afghan province of Kandahar.
"We were like a family," Ali said.
He acted as an interpreter between military members and Afghan citizens, he said, and took the job because he wanted to make Afghanistan a better country. The pay was good, too: about $1,800 US a month.
When the Canadian mission in Afghanistan ended in 2011, so did Ali's work as a translator. He shared a quick wave and goodbye with the Canadians as they left on a helicopter.
Ali got a job as a security guard, got married, built a three-storey house to live in and had four kids.
Then, about a decade after working as a translator, the letter from the Taliban showed up on his door.
The woman he knew as his 'in charge'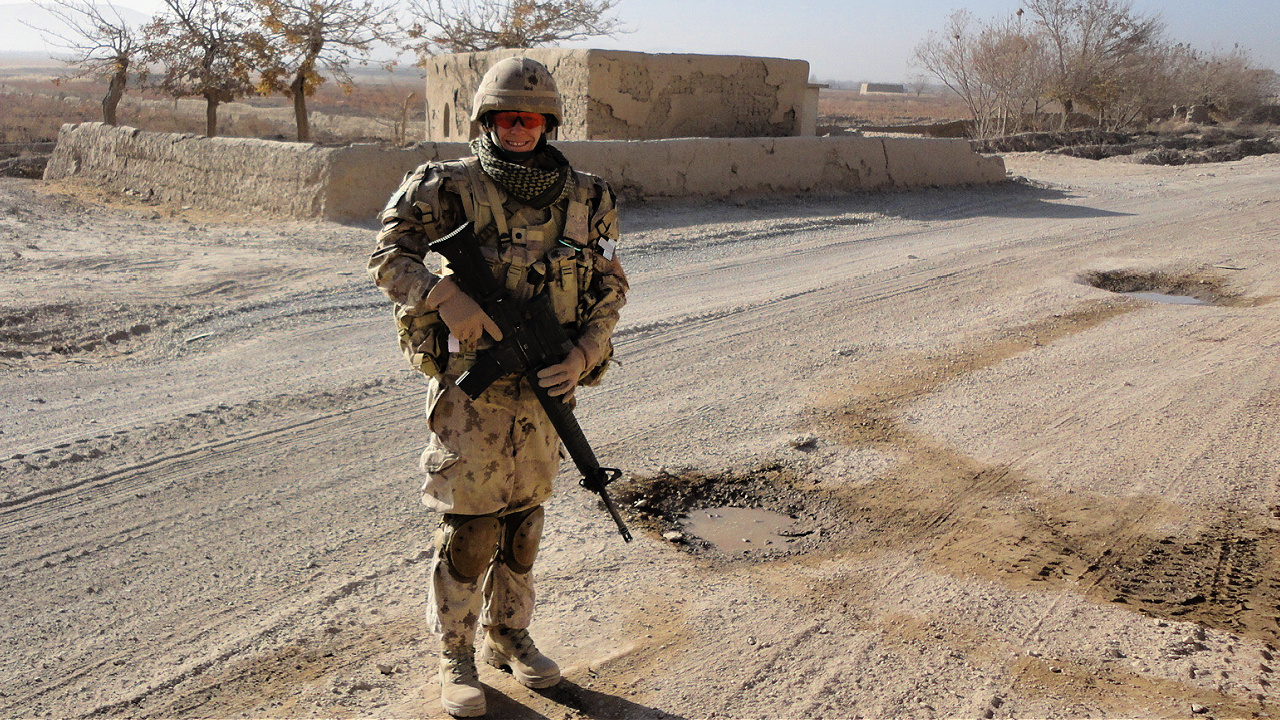 Back at his kitchen table in St. John's, Ali folds up the letter and tucks it into a folder with other documents: a letter of reference from the Canadian Armed Forces, a certificate for his "work and assistance" during the Kandahar operation and an old ID badge.
The badge shows a younger version of Ali, who is now 31, with a faint mustache. It also bears the signature of his military leader, Ashlee Vey, a civil-military co-operation (CIMIC) tactical team member in Afghanistan.
After receiving the letter from the Taliban in 2020, Ali wanted out of Afghanistan. He contacted Immigration, Refugee and Citizenship Canada (IRCC). He didn't know how long the immigration process would take or if it would even work.
Then, Ali found Vey, the person he called his "in charge," on Facebook and sent her a message on Aug 10, 2020, asking for help, in the form of recommendation letters.
When the message popped up in Vey's inbox, she was at home in Nova Scotia, on maternity leave, a new and single mom to a baby boy.
She was assigned five interpreters in Afghanistan, but said Ali was her "top interpreter." They were "close buds," she said, and had a "special bond."
"I think he thought of me like a sister.… He was like a big brother. He always looked out for me and I looked for him," said Vey.
Still, 10 years had passed. She wondered, why would Ali be contacting her now?
The name on the Facebook profile wasn't his, and there were no photos on the profile. She thought someone had found his old documents and was impersonating him.
So she blocked him.
Ali, however, was persistent. He messaged her again and again from other accounts.
It paid off. Vey eventually contacted IRCC herself to verify his documents.
The correspondence brought back memories of their relationship: drinking tea, working out and watching American TV shows on a laptop. "It wasn't abnormal to see him with me in the gym, working out at 5 a.m. or late at night. So we were just compatible…. We had a great professional working relationship," she said.
The 4 hours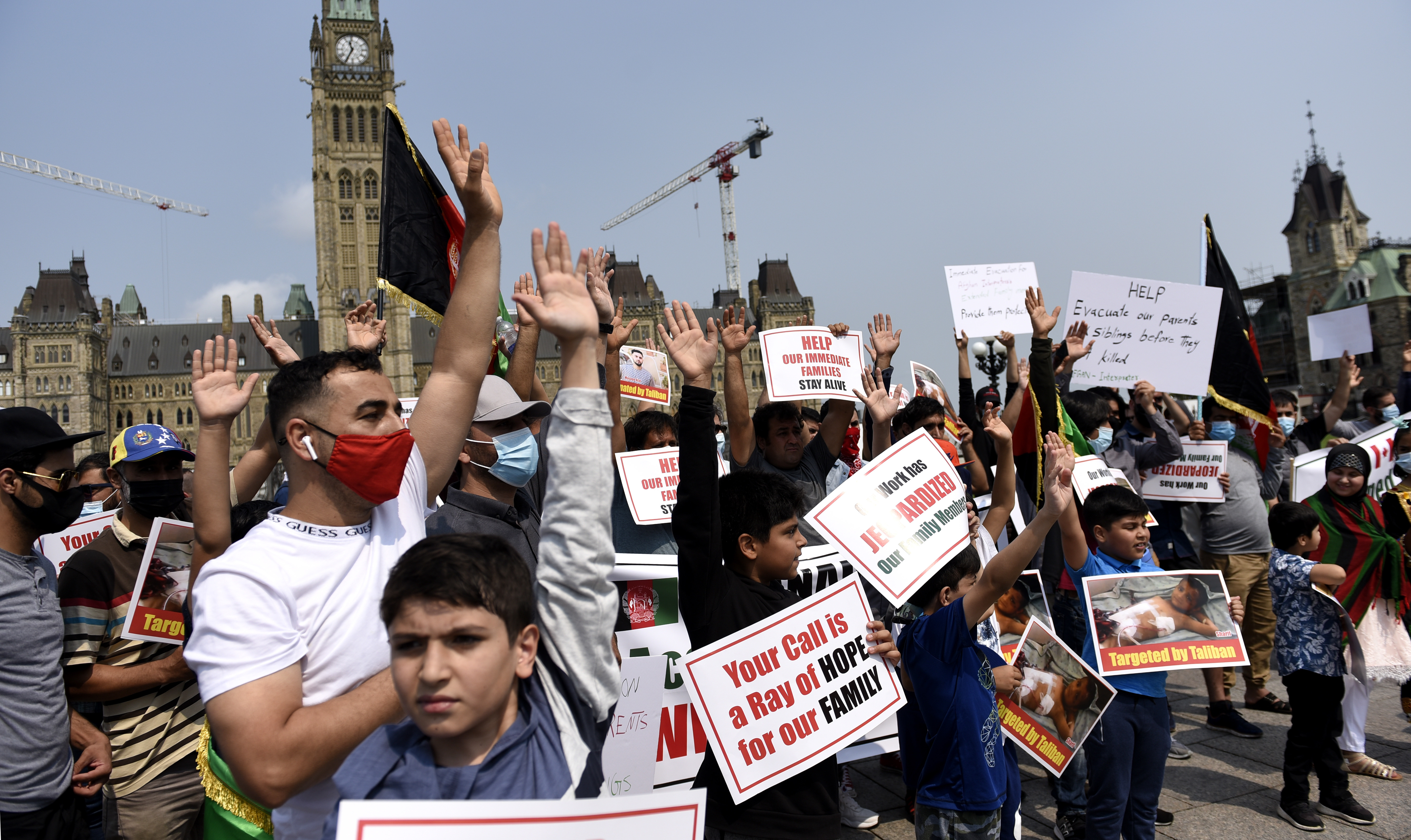 Back in Afghanistan, despite making contact with Vey, Ali was losing hope. That is until he received an email, on Aug. 14, 2021, almost one year to the day after he first messaged his old friend.
The email from IRCC said his application to come to Canada was approved. He was scheduled for a flight that would leave Kabul in about four hours.
"They mentioned: 'Don't share with anyone that you are moving from Kabul and don't talk with anyone, just make ready yourself,' " Ali said.
Ali and his wife didn't have time to sell or even empty their house. They didn't get to say goodbye to all their family members. "My mom was crying too much and I told her my life is in danger here, I have to go," he said.
The pressure cooker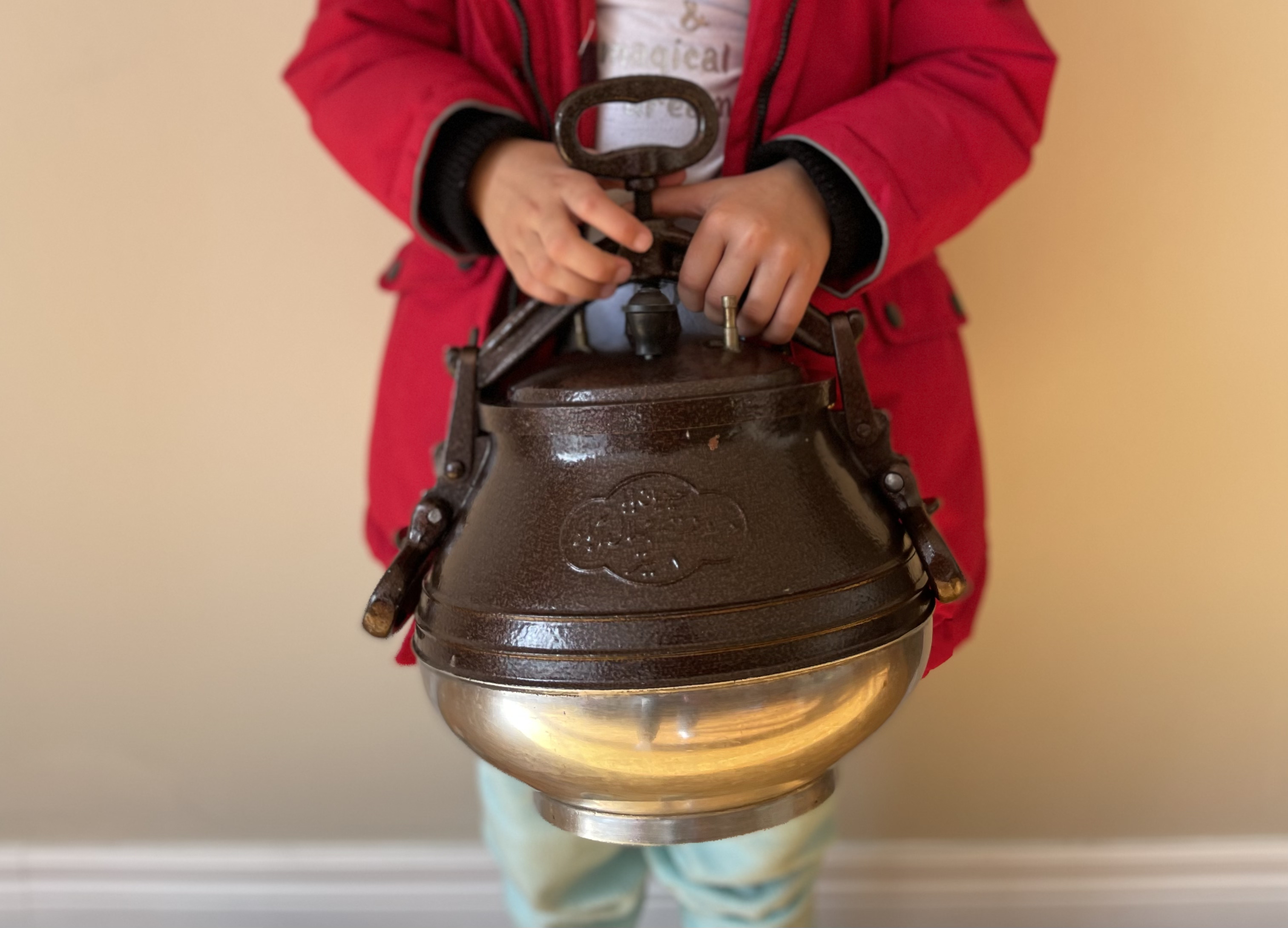 Under a time crunch — and with four young children to get ready — Ali and his wife ran around their house, deciding what material items would join them on their journey.
The laptop bag with the documents was the most important thing to pack; the family's pressure cooker a close second.
The antique-looking, beautifully crafted pot — or "system," as Ali calls it — has a clamp on the top and looks nothing like the electric pressure cookers with timers that sit on many counters in Canada.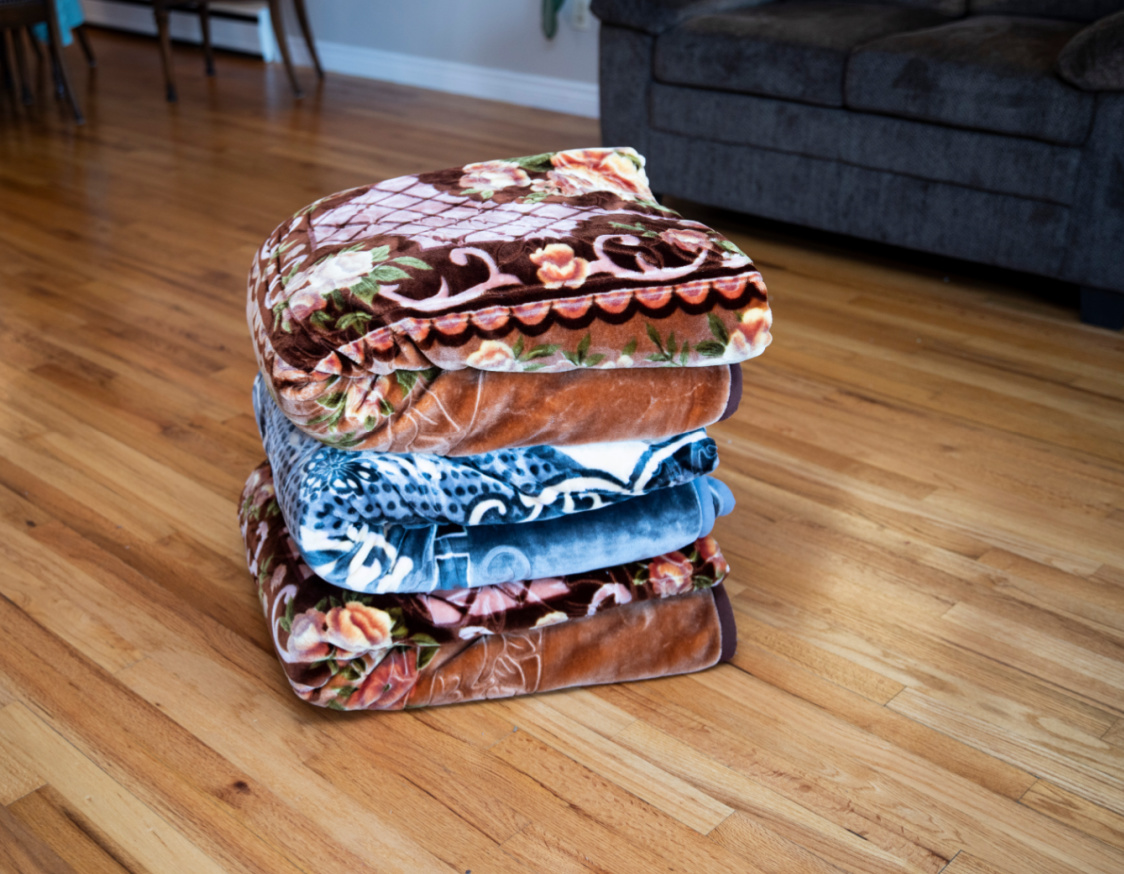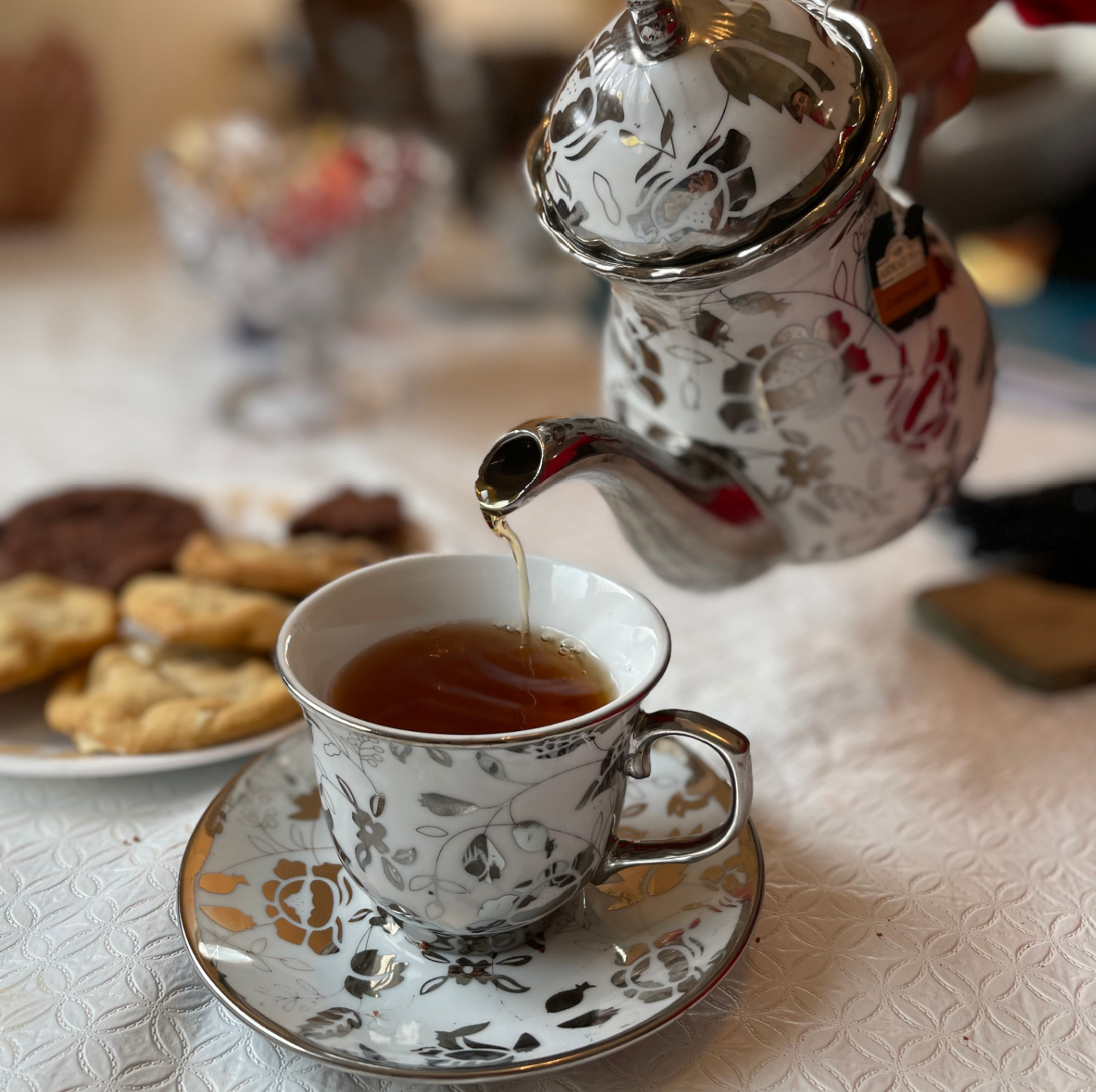 The pressure cooker is a staple in Afghan cooking, so much so that most of Vey's memories of Ali revolve around the delicious stews and curries — often spicy and oily — he made over an open fire with few ingredients.

"Somehow, whatever food was put into the pot … everything always tasted amazing," said Vey.
"There's no forks, no knives. You sat down, you had naan bread. You all sat in a circle with a big bowl in the middle and you scooped it up with bread."
The family also packed a teapot set and two prayer mats, along with six blankets because they "thought Canada is a little bit cool," Ali said.
On Aug. 14, Ali's family boarded a Canadian military aircraft.
One day later, the Taliban took over Afghanistan.
By then, Ali and his family were on the first day of a two-week quarantine in Toronto. Watching the news, they felt a combination of relief and guilt for making it out when they did.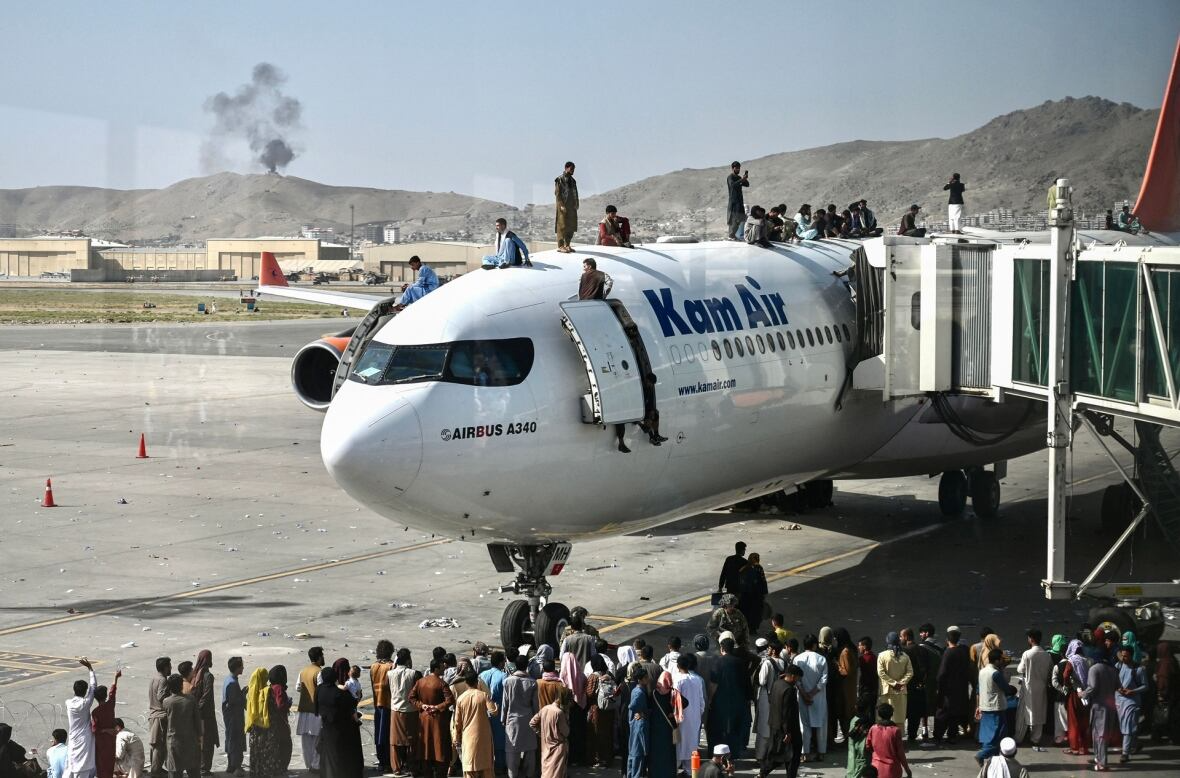 The reunion
About a week later, Vey sent Ali a message. She hadn't heard any updates from Ali or IRCC, so she texted: "Are you safe?"
Minutes later, he called her and told her he was in Toronto.
"I didn't know how to feel. It was so surreal. I couldn't believe that it worked," said Vey.
She asked what he brought.
"All he had was a couple bits of clothes and that friggin' pressure cooker," said Vey. "I just laughed."
She assumed Ali would stay in Toronto, but found out IRCC was placing him in her home province of Newfoundland and Labrador. Originally from Clarenville, west of St. John's, she planned a trip home to see her family, and to see Ali.
The reunion was low key: no media cameras and no audience. Only her grandmother, her aunt and son were in the car parked a short distance away.
"When we pulled up, I said: 'Holy cow, it's actually him.' I couldn't believe that this man that I spent 10 entire months with was actually standing at arm's length … just a couple years older, with more facial hair," she said.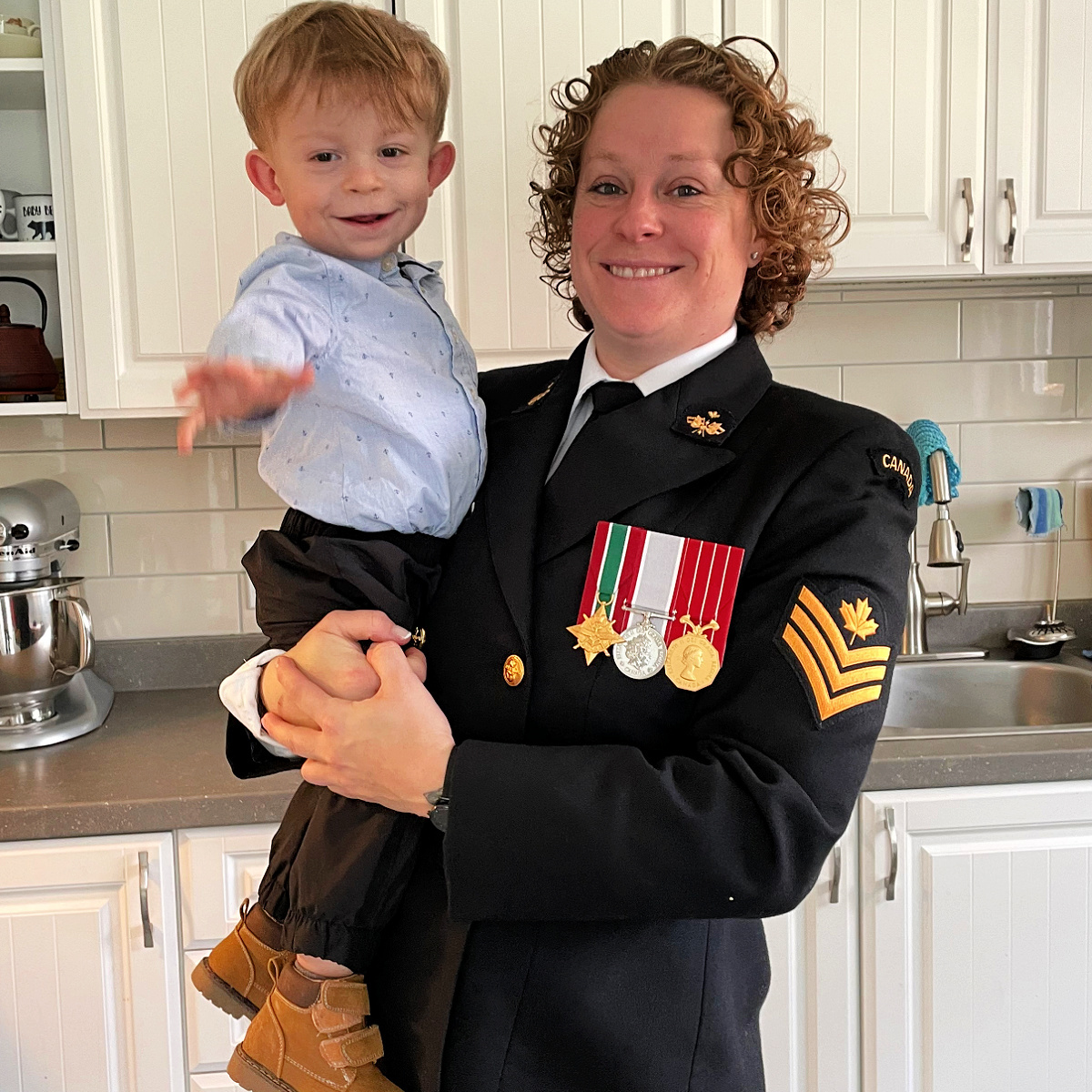 The two hugged for a few minutes and greeted each other.

"We both just looked into each other's eyes and we had tears and couldn't believe that we were on Canadian soil together," Vey said.
"You said bye to this person overseas. How would you ever see this person again across the world? You literally went to war and back, and now you're in the same breathing zone."
It was a short meeting between the two of them — about 10 minutes — before she went to the airport to fly back to Nova Scotia.
"I really couldn't build myself up to give any more," said Vey, adding that the memories and past experiences from her time in Afghanistan can be stressful and triggering.
On the drive to the airport, Vey didn't say anything, but assured her family she was "OK" and "just had no words."
At the airport, she tried to piece together the "most surreal thing" she'd "seen in her life."
Vey has always been proactive about taking care of her mental health, and since reconnecting with her Afghan interpreter, has scheduled more meetings with her psychologist.
She and Ali have plans to meet again soon — and are excited for their kids to meet.
AUDIO | Hear how Ali and his family are adjusting to their new lives in St. John's, in a documentary on CBC Radio's The Current:
The kids
On the morning of the first snowfall of the season in St. John's, Ali's four kids made little trails in the snow.
They didn't yet have winter boots, but the snow around their bare ankles didn't seem to bother them.
Although they don't speak much English, they can sing a little, including "Head, shoulders, knees and toes."
They're in school, and through a translator, they say they like it because it has controlled heating inside, individual cupboards to put their jackets in and a park right outside.
Newfoundland and Labrador is a friendly fit for the family, Vey said, but the lack of diversity may provide challenges.
"You know, you grew up with meat, potatoes and fish. Just Jim and Bob down the street. It has come a long way, but culturally, [Ali] does have a little bit of a challenge ahead to find some roots and relationships."
Still, Vey has high hopes for him and his children.
"His children can build, grow and become educated and have a safe and solid life," she said.
Since Ali arrived in St. John's, 116 other refugees from Afghanistan have also arrived. He's met a couple of them and is eager to meet more.
Many of them don't speak English, he said, so he expects he will sort of work — unofficially, this time — as an interpreter once again.
When asked his dream for his life in Canada, he points to his kids, who are running around in the snow.
"My dream was just when they started school. I am very happy and I hope they will learn much more, and they will work and they will find a nice job in the future."