It's a sunny, crisp fall morning in Langley, B.C.
It wouldn't be out of the ordinary to hear the whir of machines in this farming community. And yet, there is a row of cars parked along the edge of this property and people watching the farmers with their cameras out.
Their focus? A sea of floating berries that gives the entire bog a vivid red hue.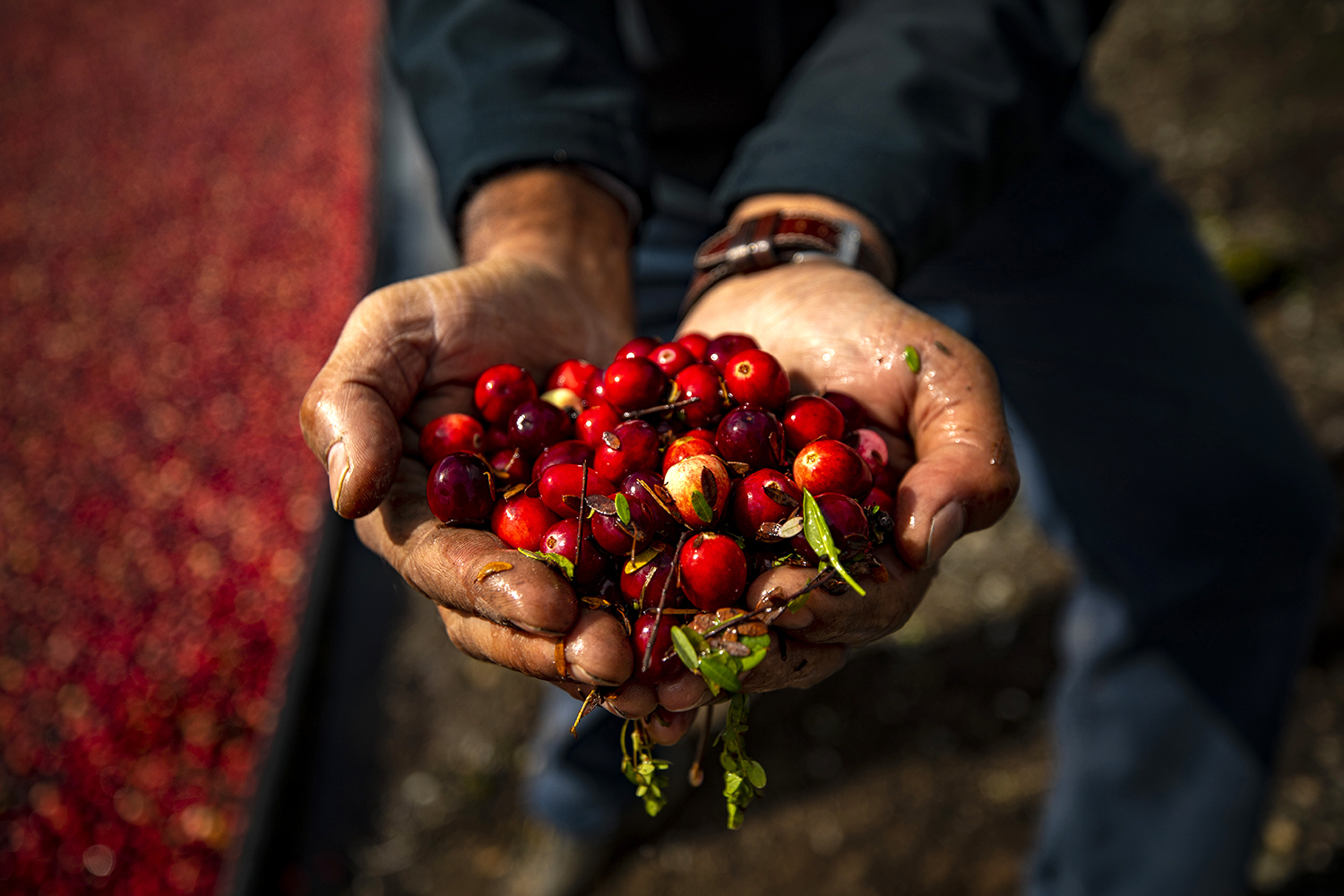 This is cranberry harvesting season in B.C. after all.
"Every year, this happens," says Dale Duley, the general manager of Coast Cranberries. "They're not supposed to stop on the road."
Duley totally understands what the photographers are clamouring to see.
"It's beautiful, isn't it?" he says.
But he wants people to understand that this is a working farm — and not a tourist site.
From farm to table
If it wasn't for the harvest season, a cranberry field is rather uninteresting. The berries grow low to the ground on trailing vines, giving the field an appearance of an overgrown lawn.
"Actually, a lot of people think cranberries grow in the water, but the cranberry doesn't like water," says Duley.
That's why the field is kept relatively dry until harvesting season from late September to the end of October.
Duley says a dry harvest -- where berries are individually hand picked -- could easily take his team two weeks. But a wet harvest, where the field is flooded, will typically take only two days.
The field is flooded leaving the water at a depth of six to ten inches. The growers then use beaters to churn the water and whack the berries off the vines.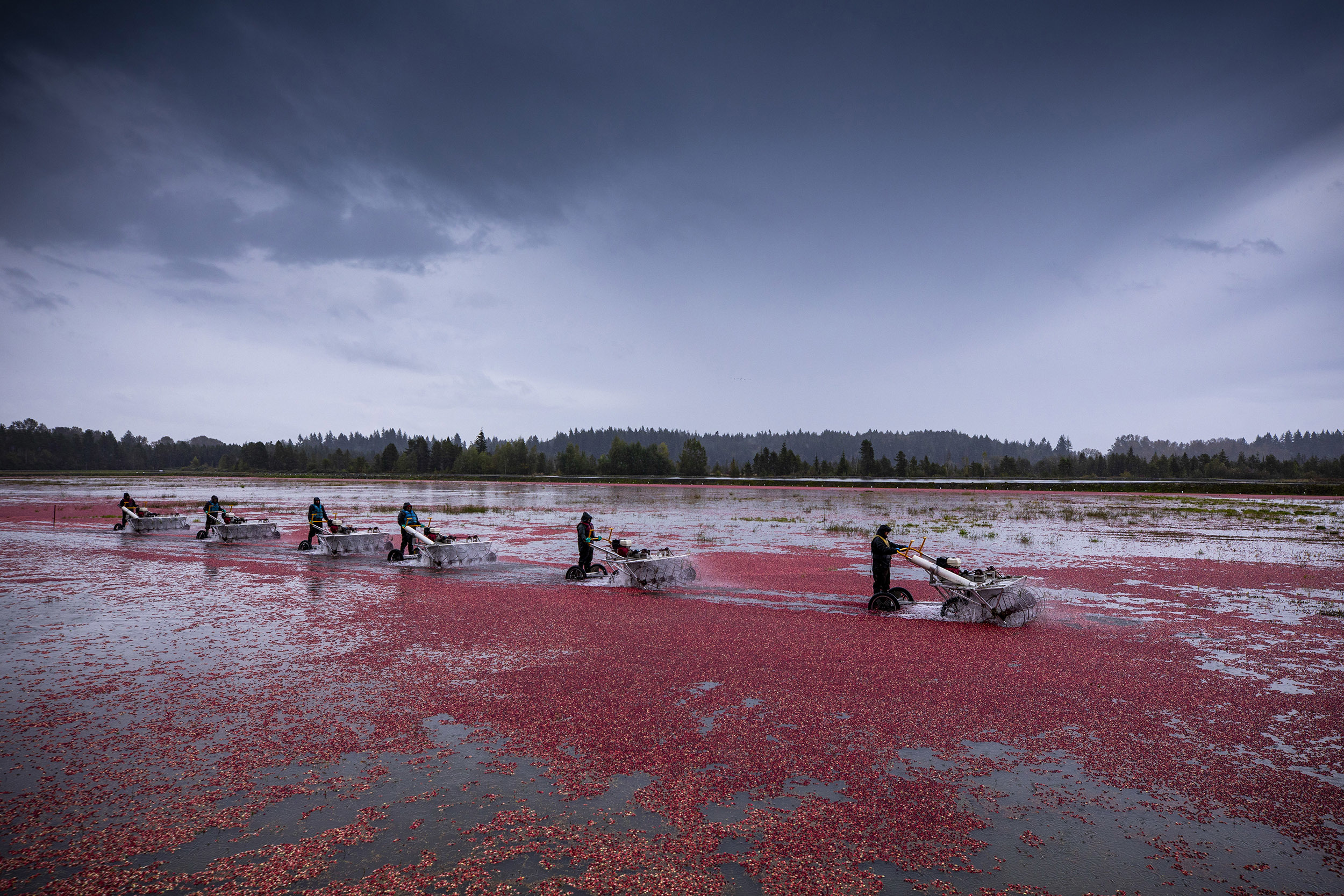 The farmers head out in a row, slightly offset from one another, so that no berry is left un-beaten.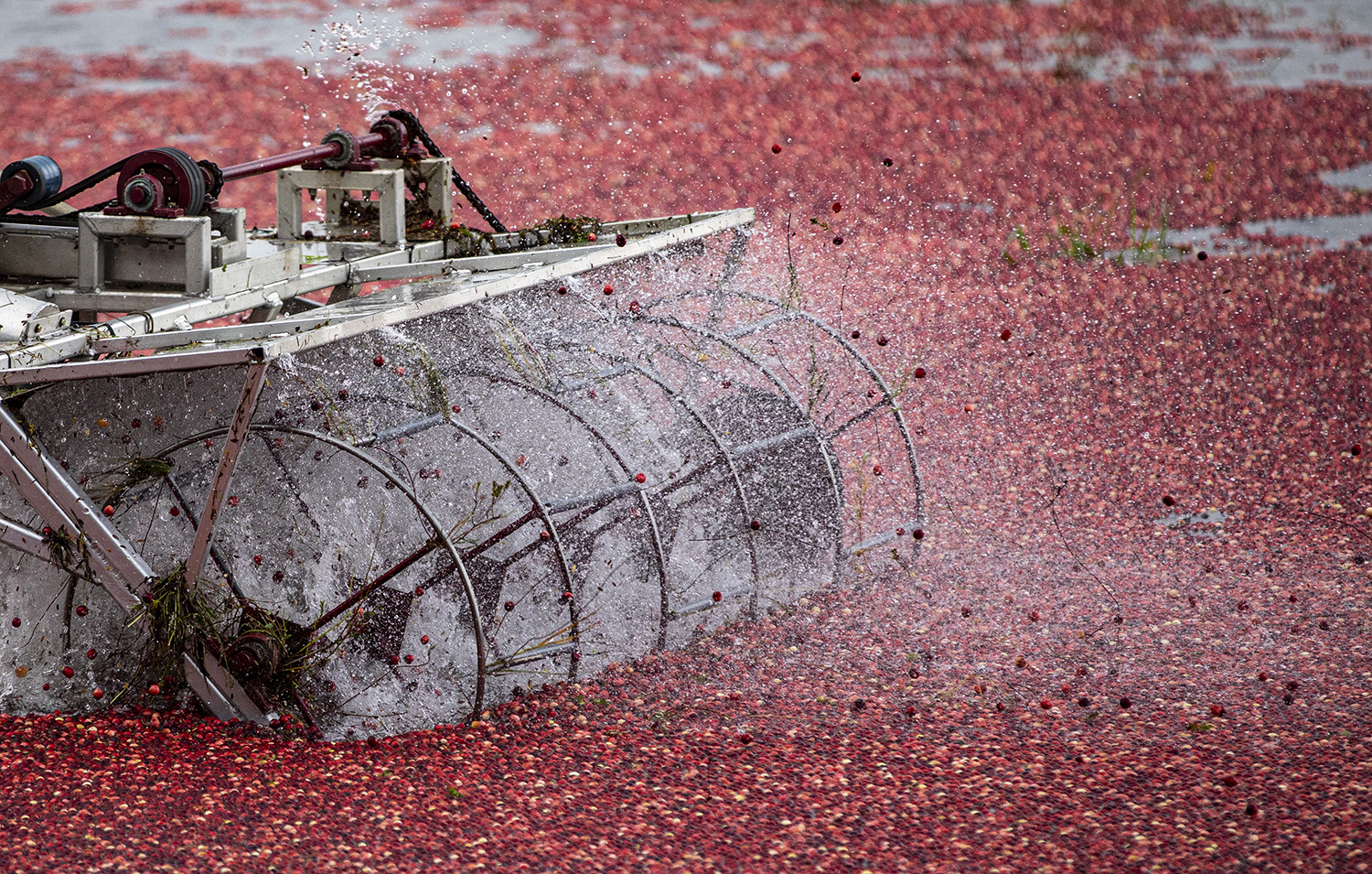 Each berry has four air pockets, which makes it naturally buoyant.
Once the field is completely beaten, the water is raised to approximately two to three feet.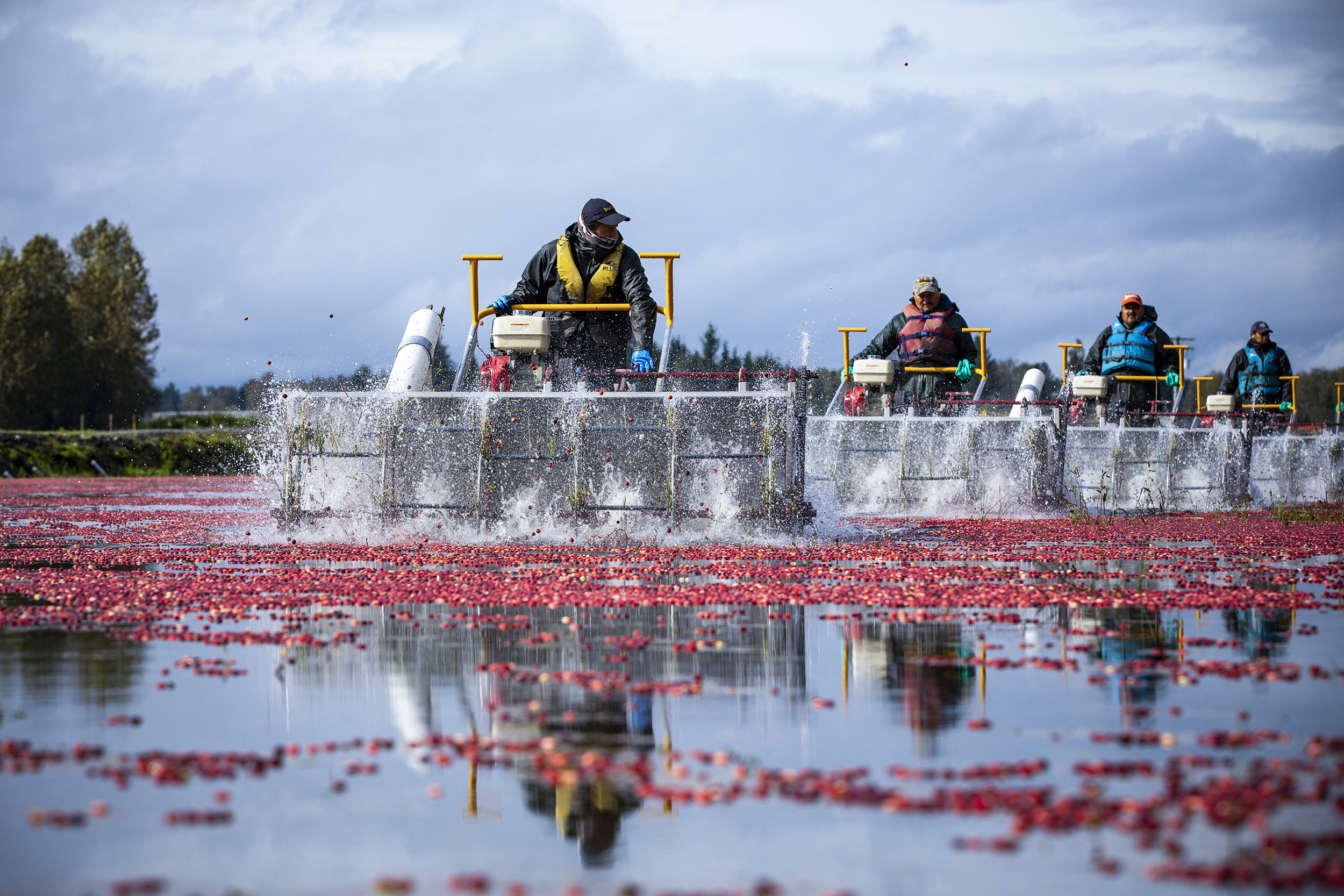 Watch the floating cranberries.
The berries are typically moved toward a specific corner of the field by farmers, wearing hipwaders, who corral the berries using rakes and floating beams called booms through the chilly water.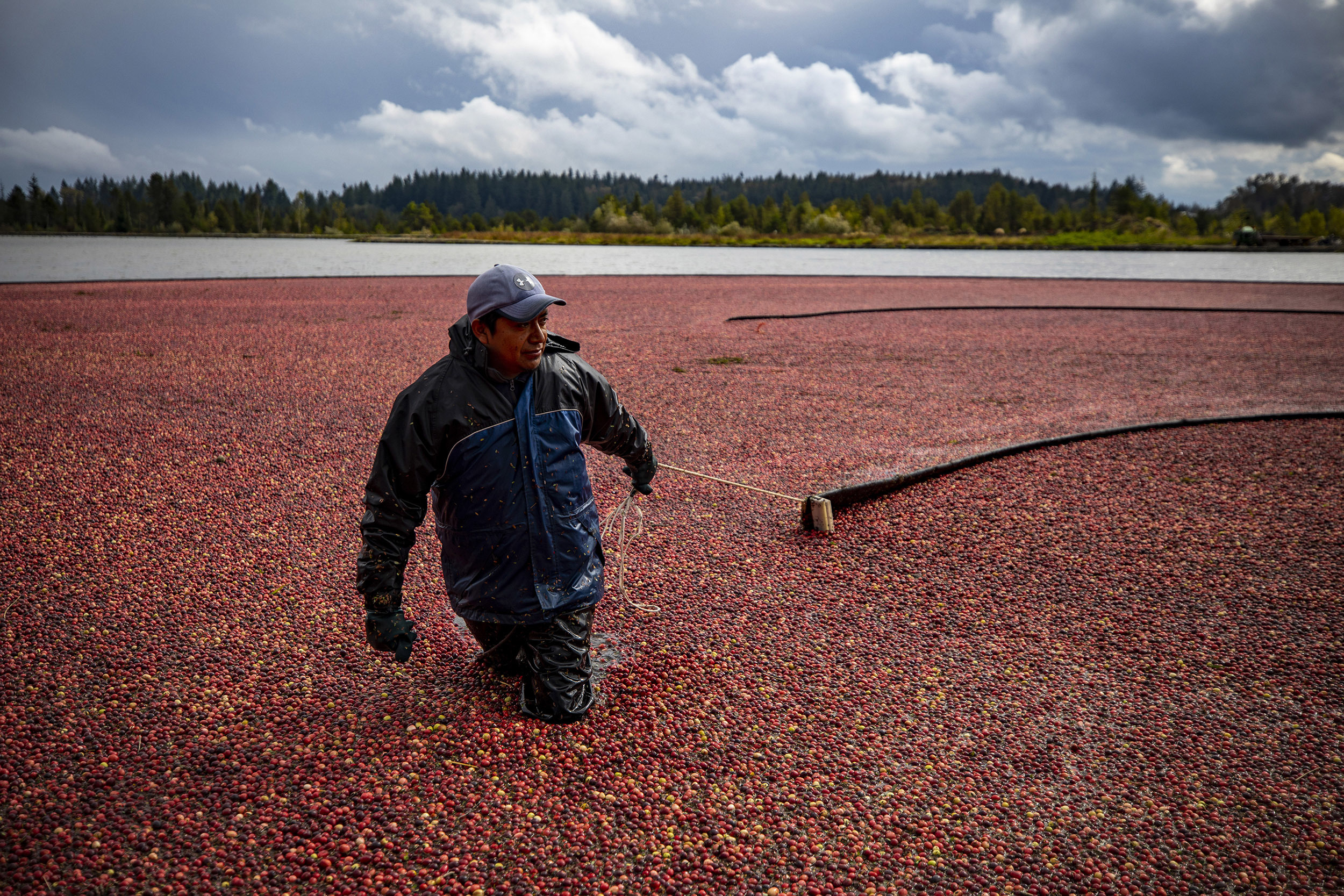 The berries are then pumped out using suction. Then they're rinsed with fresh water and separated from the debris.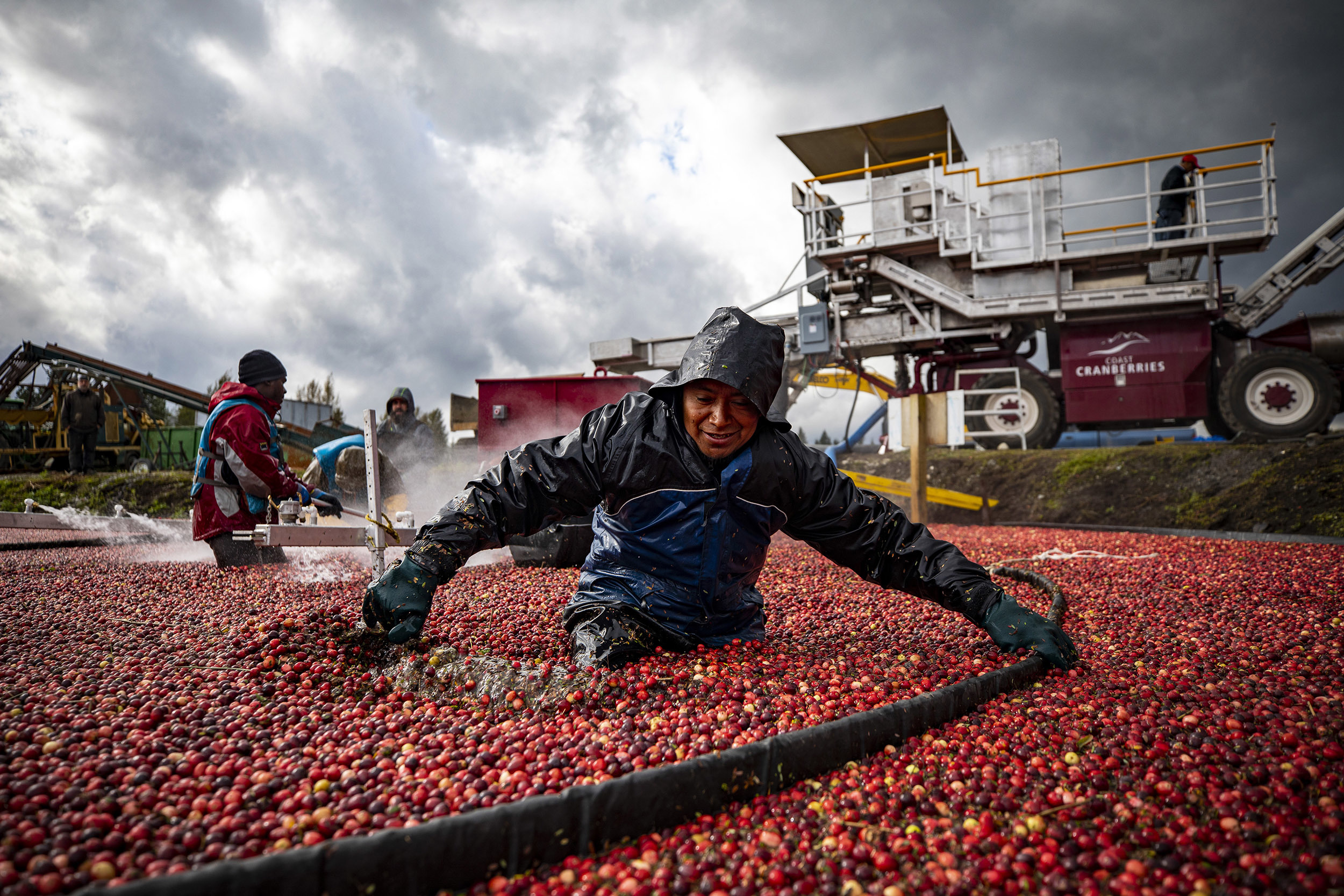 The berries are then loaded into a truck, and shipped to a processing facility.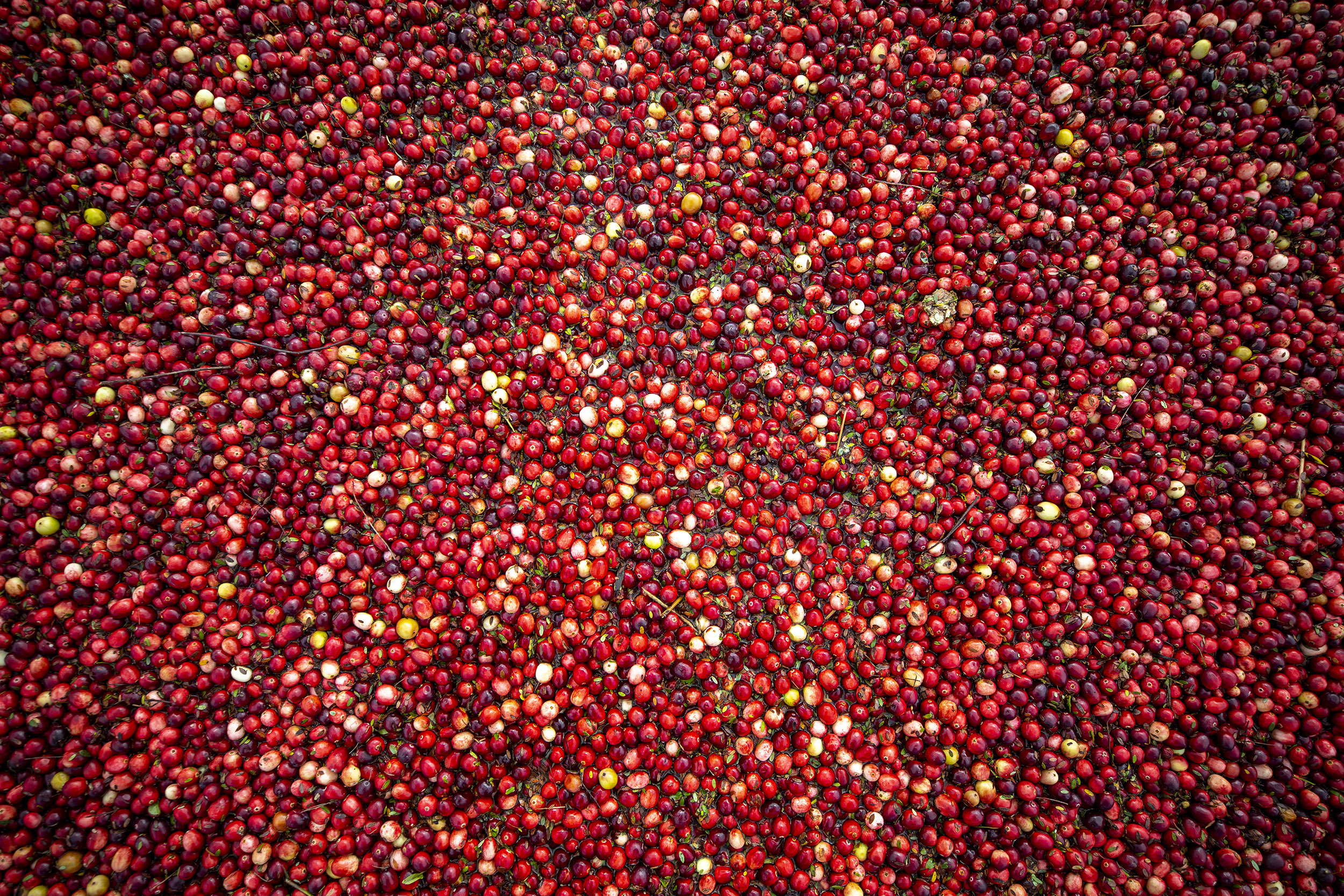 Approximately 97 per cent of the cranberries farmed in B.C. are sent to Washington State where they are processed for Ocean Spray.
Duley says a significant portion of the workforce are migrant workers. His farm employs 30 people for roughly eight months of the year and provides them with housing.
"We're lucky to have this labour force from Mexico," he says. "Otherwise you can't find any workers. We advertise and don't even get any reply from local people, because it's hard work."
How to see the harvest
B.C. is the second largest producer of cranberries in Canada, accounting for nearly 12 per cent of the entire North American crop.
And yet, unlike other types of farms in the province that open their doors to visitors to u-pick blueberries, apples and other vegetables, many cranberry farmers are reluctant to do so.
Some farmers didn't want to tell CBC when the harvest was taking place, out of concern it would bring uninvited tourists to their properties.
But Kelly Borget, who describes herself as an amateur photographer and Instagrammer, says it's easy enough to see the cranberry harvest from the side of the road.
"It's just a spectacle. Cranberries are part of my fall routine, and I just couldn't keep away," she said.
She says she's not encountered any problems with farmers who object to her taking photos, but she also stays back from the machinery.

At Coast Cranberries, the phone rings at least five times a day with people asking if they can come see the harvest in action.
Jaspal Kaur, who is in charge of food and work safety at Coast Cranberries, says people even offer to pay to enter. But there are too many risks.
"Cranberries are harvested in a flooded water, so drowning is the main thing," she says. "And another thing is the food safety... if someone throws something into the water where the cranberries are harvested, then that's a major food safety risk."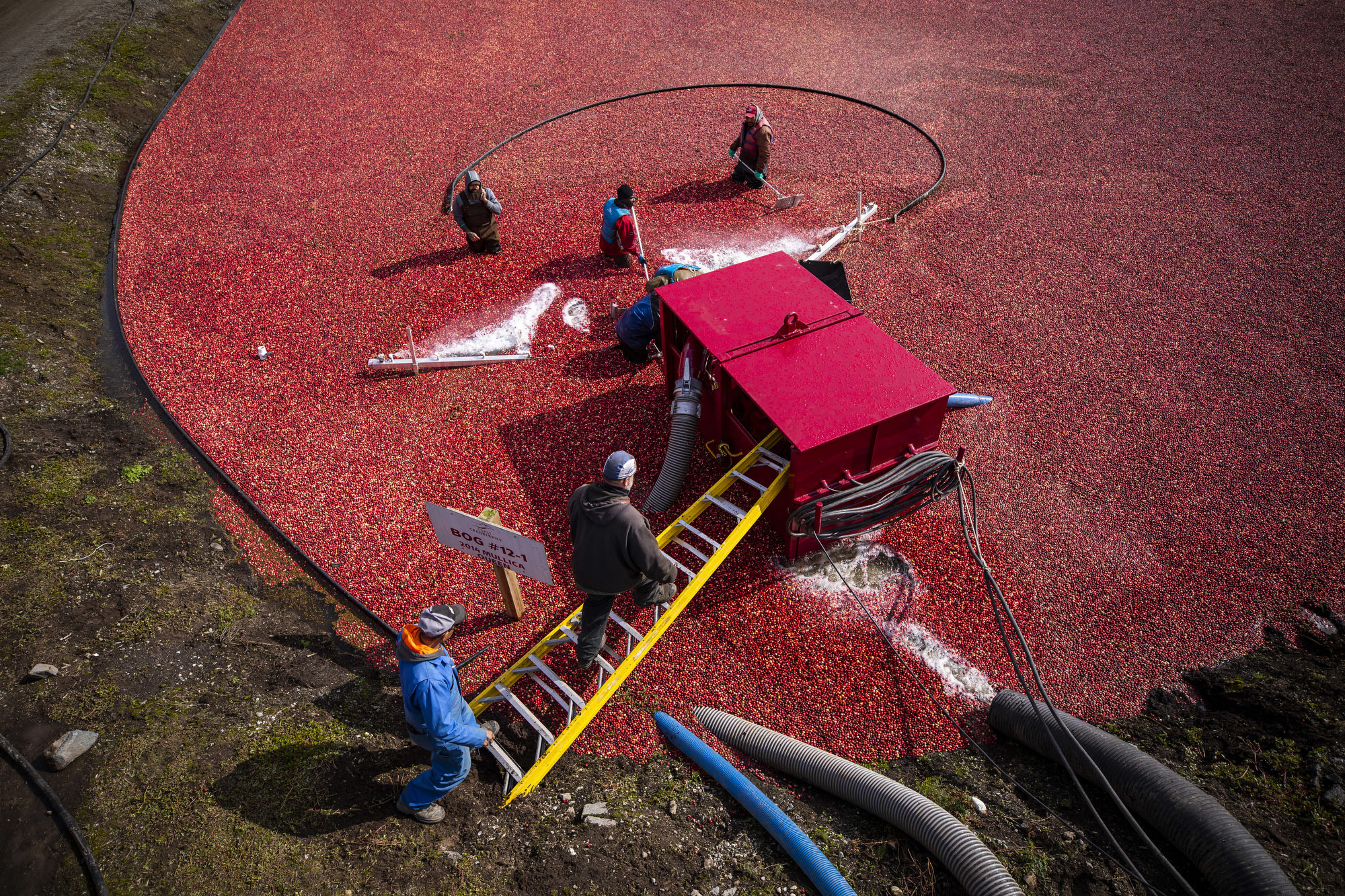 People who want to see the harvest can try cranberry festivals, such as the Fort Langley festival in Metro Vancouver or the Bala Cranberry Festival in Muskoka region of Ontario.
Both festivals have partnered with farms that offer the opportunity to take a "cranberry plunge" and learn the process of harvesting.
Brian Dewitt with Riverside Cranberries in Fort Langley, B.C., says roughly 2,000 visitors came through on a single day with minimal advertising.
In Quebec, access to watching the cranberry harvest is limited to a single centre that only offers wagon tours around the fields.
Wendy Hogarth, owner of Muskoka Lakes Farm and Winery near Bala, Ont., says it welcomes visitors who are excited to get their photos in hipwaders, but access is limited.
"It's all about balance...we're working farms."