Fears that Alberta's little brown bats could become infected with COVID-19 may temporarily halt efforts to track the hibernation habits of a colony hibernating in the province's largest hibernaculum.
With thousands of the fanged creatures clinging to its limestone walls every winter, Cadomin Cave - carved deep into the face of a steep incline in the Rocky Mountains - is the largest habitat of its kind in the province.
Bats travel up to 300 kilometres to slumber inside its keyhole passages and antechambers.
Down the Main Galley, down into the Turbine Passage, and then into the Mess Hall - the largest chamber - the labyrinth is home to one of the largest colonies in Western Canada.
The oldest known bat in North America roosted here for at least four decades.
The cave, 300 kilometres southwest of Edmonton in Whitehorse Wildland Provincial Park, has been protected by ministerial order for a decade. Only a select few researchers are allowed to enter after being granted special permits.
Each winter, small teams of biologists in snowshoes and helmets carefully decontaminate their clothes before unlocking a gate and wriggling through the cave entrance to count and assess the tiny insect-eating mammals.
This year, even the researchers may stay away.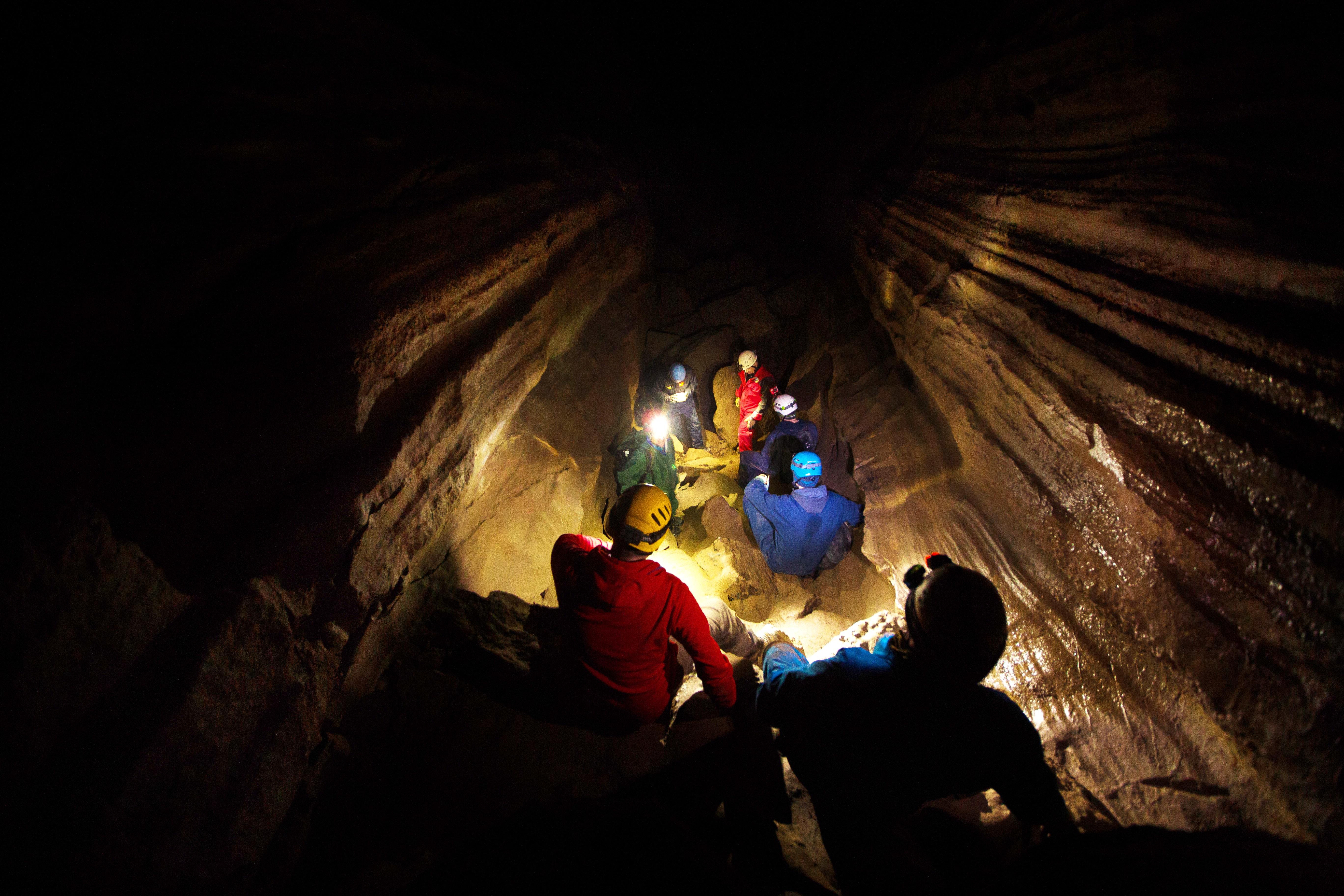 'Abundantly cautious'
Scientists are concerned they may unwittingly infect the hibernating bats with the novel coronavirus, sickening the population and creating a new host of vectors for the virus that causes COVID-19.
The risk of infection is considered low but the prospect of an outbreak among the bats is disconcerting, said Lisa Wilkinson, senior species-at-risk biologist and a bat specialist with Alberta Environment and Parks.
"We're being cautious because we don't want to risk exposing them," Wilkinson said.
"We're being abundantly cautious."
The specific strain of coronavirus responsible for COVID-19 has not yet been identified in North American bats.
But bats can contract coronaviruses and may be susceptible to the one that causes it.
"Could it make them sick or kill them? What is the risk to them? We don't really know," Wilkinson said.
"I'm kind of terrified of the day I go into Cadomin and find dead bats" — Lisa Wilkinson, Alberta Environment and Parks
"If bats could carry this COVID virus, it is possible down the line that if someone came in contact with a bat that had COVID, that they could be transferring COVID back to people."
If the annual bat count goes ahead in January, the number of researchers will be further restricted, Wilkinson said.
Those who are granted access would wear personal protective equipment and avoid any handling of bats to reduce the risk of contaminating the cave or each other.
"I think the risk is pretty low but as a scientific community who studies bats here in Alberta, we still need to have that conversation," Wilkinson said.
The cave is an important site for biologists working to understand the potential ravages of white-nose bat syndrome, a deadly infection which threatens to spread westward into Alberta's bat caves.
In a bid to protect the bats from the fungus, the site was closed to members of the public 10 years ago.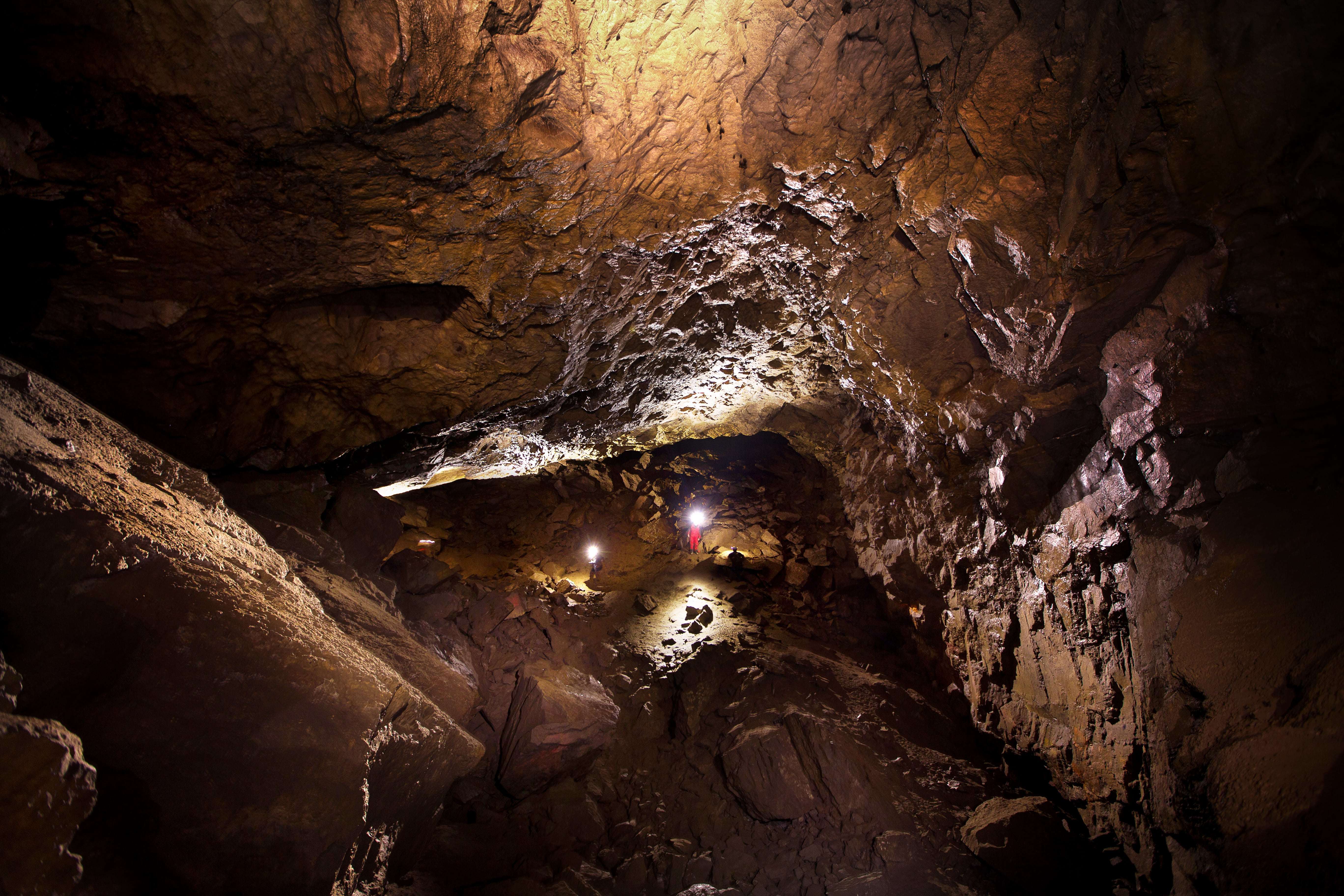 Dave Hobson, a retired provincial researcher and longtime bat biologist, likens the risk of COVID contamination to the risk of deadly disease.
Bats in Asia evolved with the fungus that causes white-nose syndrome and had developed some immunity.
"The white-nose fungus is found in Europe and Asia and the bats there deal with it fine," Hobson said.
"But when it was introduced into North America to a native population that hadn't evolved with that disease, it had very high mortality rates.
"And so the concern is a similar thing could happen with coronavirus. The bats in Asia might be able to deal with it fine, but the bats here might be highly susceptible."
White-nose syndrome was first detected in Canada a decade ago but it has already decimated bat populations in Eastern Canada.
The fungus attacks bats when they're hibernating, penetrating their skin and causing dehydration.
The infection causes them to rouse from hibernation, burning off the fat reserves they rely on to survive the winter, causing them to starve.

The ravages of white-nose
According to the Canadian Wildlife Federation, some six million bats in North America have died from the infection, which spreads as they hibernate in tightly packed clusters.
Most recently, the fungus has been detected in Montana and along the southern border of B.C.
Often, an infected colony will see 90 per cent of its members die off.
There is little doubt the fungus will one day infect the bats at Cadomin, Wilkinson said.
"It's just staggering. It really is. And I'm kind of terrified of the day I go into Cadomin and find dead bats," Wilkinson said.
"I think it's fair to say we do feel helpless, and our strategy right now is to keep the populations healthy and resilient, and to maintain important habitats because when it gets here, we're going to have some kind of die-off.
"We're hopeful it may not be as dire as we've been seeing in other parts of North America."
"Before we started putting controls on it, it became sort of a party cave" — Dave Hobson, longtime bat biologist
Research done in Cadomin has offered some hope to conservationists seeking to better understand the spread of white-nose syndrome.

Biologists have been studying the cave population since the 1970s when researchers launched a banding program.
Since then, there have been numerous studies, from DNA swabbing to the use of tiny transmitters normally reserved for butterfly research.
Most recently, work to measure the bats' metabolism has provided some promising results.
Western Canadian populations may have an advantage over their eastern counterparts.
The bats in Western Canada are generally larger and fatter, which may leave them better equipped to withstand the ravages of the disease," Hobson said.
As well, caves are colder, discouraging the growth of the fungus. The average winter temperature in an eastern cave is about 10 C, compared to about 3 C in the west.
"The bats in Alberta have evolved to hibernate in much lower temperatures than they do down east. And research has shown that the fungus that causes white nose syndrome does very well at 10 degrees. It grows quickly, that's the best temperature for it," Hobson said.
"Temperatures in our range, the fungus can live, but it doesn't do as well. It doesn't grow very quickly. And so we think that might result in better survival rates in hibernating bats in Alberta."
When Hobson got involved in the Cadomin bat research program, the cave was still open to the public.
Tourists, scout groups, spelunkers and late-night revelers flocked to the cave year-round.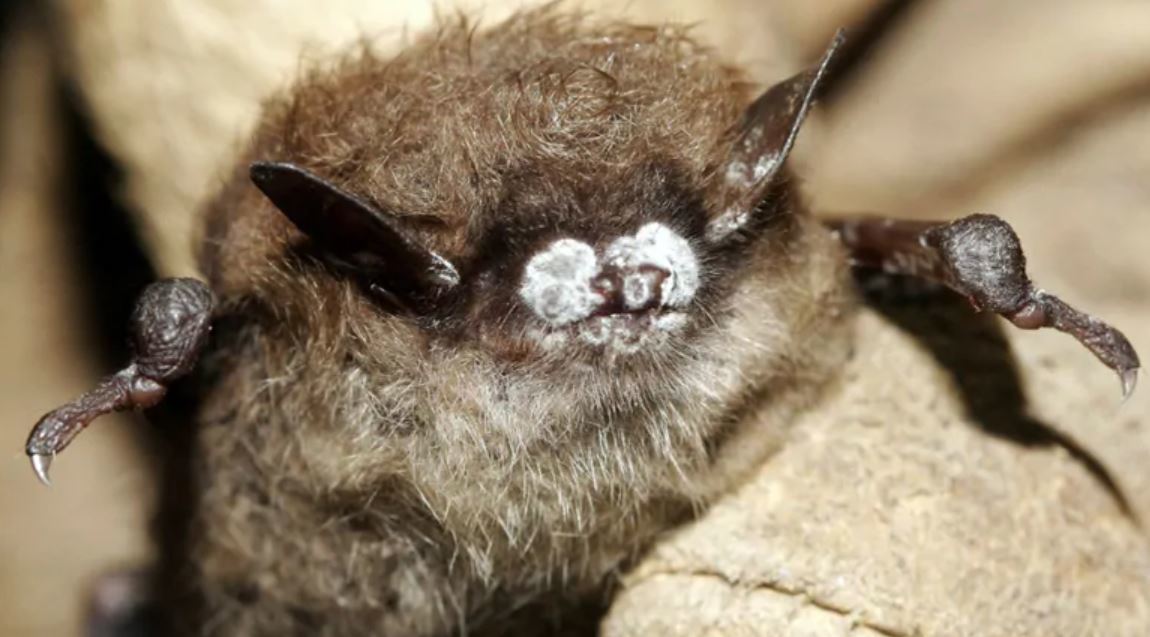 'A party cave'
Its spacious, easily accessible passages were heavily trafficked and often vandalized.
The human activity was harmful to the bats, disturbing hibernation and causing them to starve.
"Before we started putting controls on it, it became sort of a party cave," Hobson said.
"Kids would haul up cases of beer and have the railroad flares for lights or Coleman lanterns and this sort of thing, which generated a lot of heat.
"So we think that's why the population wasn't doing so well because it was just there were people in there all the time.
"I would go in for a survey and there would invariably be a party going on."
The Alberta Speleological Society became the cave's official stewardin 1997 under a program managed by Alberta Environment. The province began restricting access to the cave during the winter months.
In May 2010, the cave was closed to the public.
Since then, the population has thrived, Hobson said.
Between 1,300 and 1,600 bats now call Cadomin Cave home, more than double the population before it was closed to human visitors.
"Once we put controls on it, most people stayed away and the bat population responded to that."