If Mohamad Almaidani has any opening day jitters, they don't show when he picks up his straight razor.
Expertly flicking his way through the first shave of the morning, it's easy to see how Almaidani has built a huge following in Corner Brook during the past two and a half years.
His schedule is packed with appointments for his first day in business as the owner of Mo's Corner Barber Shop, a venture he calls "a dream."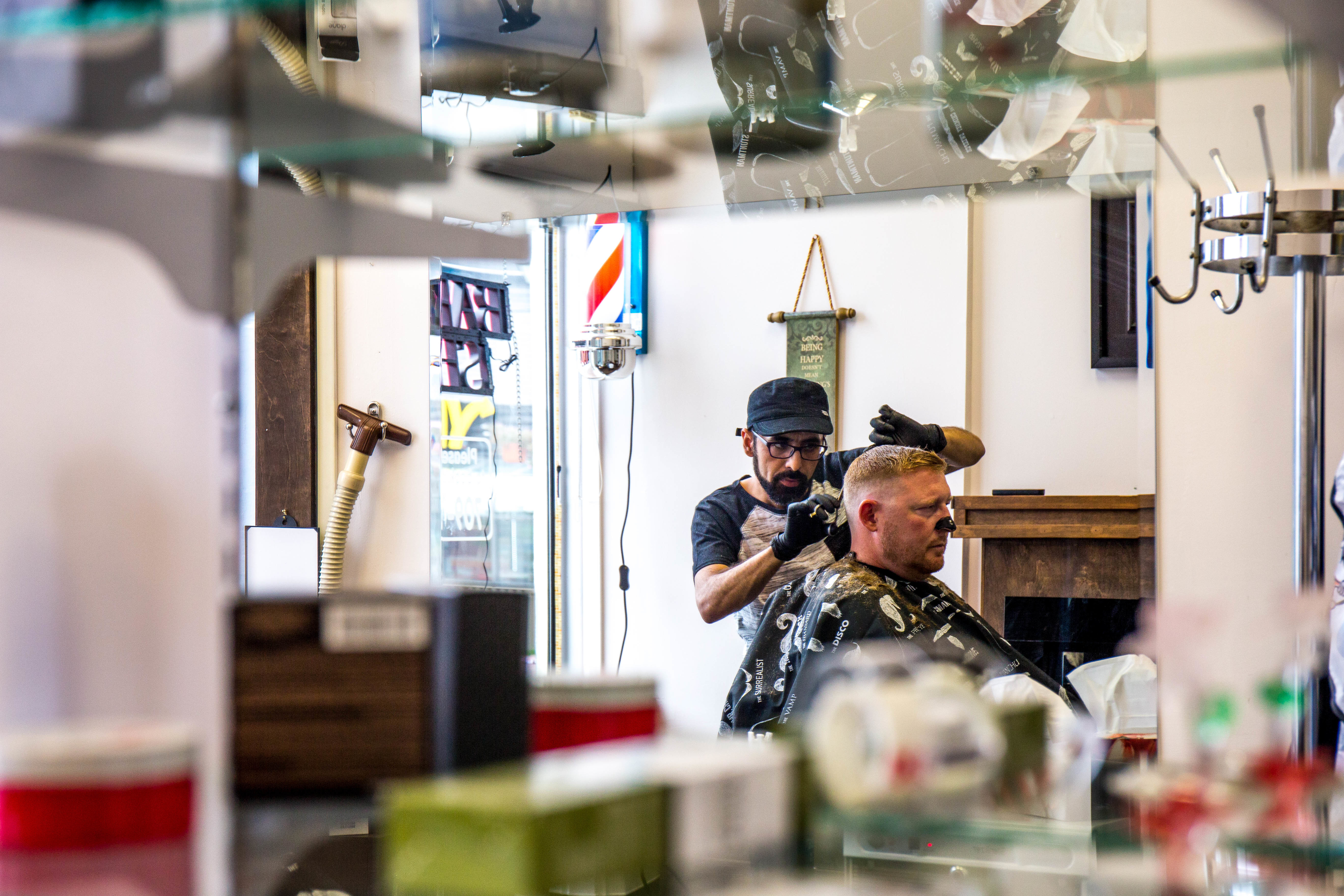 A word loaded with meaning, considering what he and his family lived through to get to this moment, standing behind his own barber chair, the Sunday sunshine streaming in.
Starting from nothing
It's a world away from 2016, when Almaidani, his wife and two young sons arrived in the frigid, dark expanse that is Newfoundland in February.
"I start[ed] from zero," he recalled.
Almaidani, 35, had been a barber in his home city of Damascus for more than 17 years before he and his family fled Syria in 2012. They spent the next several years in a refugee camp in Jordan, where their youngest son was born, before an Anglican church group sponsored their relocation to Corner Brook.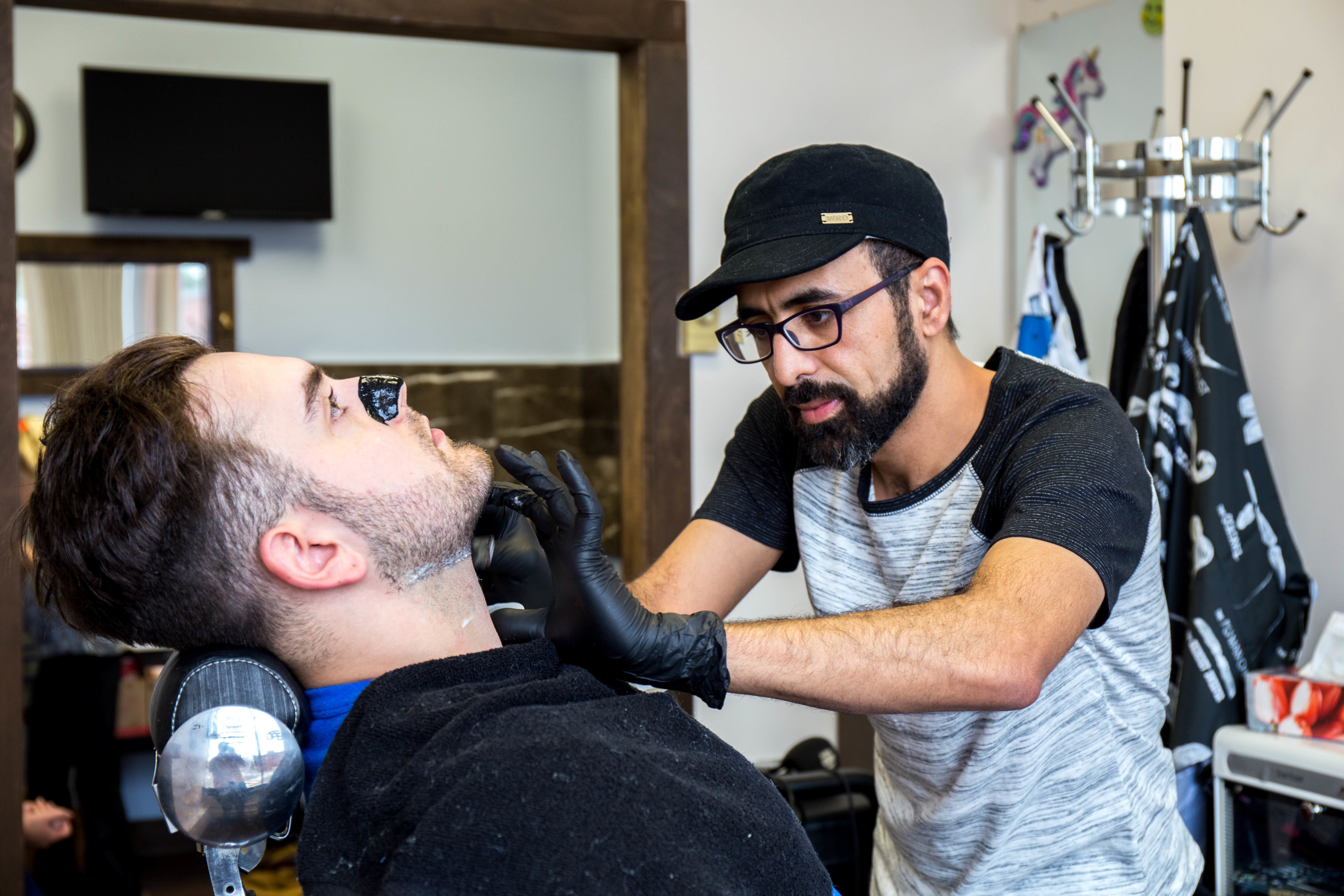 "I had no money, nothing — only $300," he said, adding he also felt culture shock on arrival.
But Almaidani did have two things: impressive barber skills, and an impressive work ethic.
'Old school' barbering
About a month after the family's arrival, Almaidani landed a job as a barber at a local salon, Silver Scissors and Spa. There, his skills quickly set him apart from just about anyone else styling men in Corner Brook.

"His haircuts looked a lot different than what you would see regularly around Corner Brook," said Andrew Fillatre, one of Almaidani's first clients at Silver Scissors, and the very first man through the doors at Mo's Corner Barber Shop.
RELATED: Why this barber shop has become a face of how St. John's is changing
"More modern, more clean and professional looking, I guess. That's why I'm here today."
Almaidani doesn't simply snip split ends. He begins each client's treatment with a charcoal nose mask, adds in a warm towel facial, and is meticulous with his always-sharp blades.
"I use a straight razor, I use threading. You can say it's old school, right? Old barbering school," said Almaidani.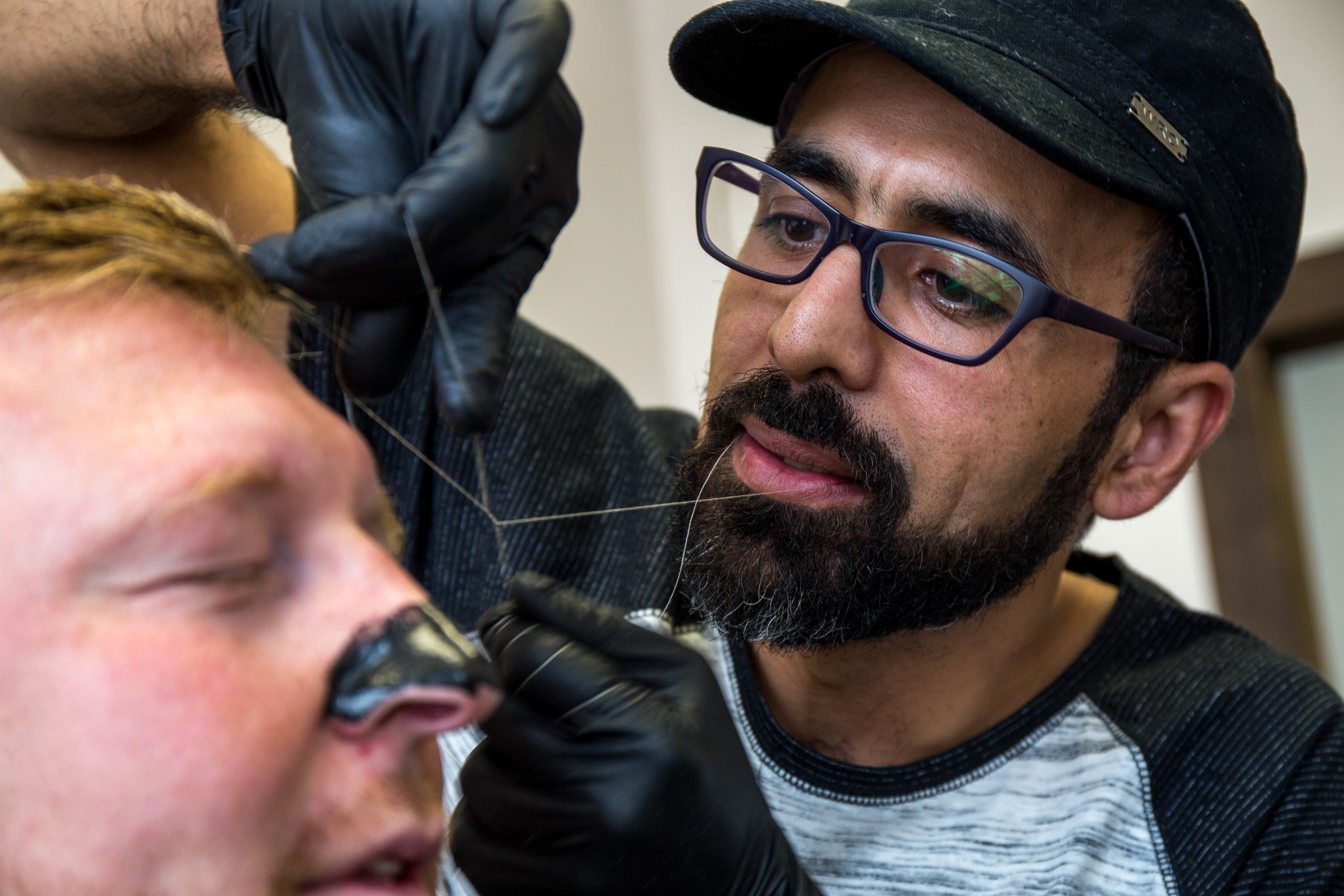 That blend of old techniques and contemporary skincare caught on, and despite bouncing around between a few salons in the city, Almaidani built a loyal following.
"Pretty much every guy that I know in Corner Brook comes to Mohamad," said Fillatre. "And every time you get a haircut they're like, 'oh, you got the Mohamad fade.' Everyone's raving about his cuts, for sure."
The second customer through the doors of the new shop agreed.
"Just this morning, I was talking with my daughters. And they said, 'you follow him everywhere.' And I said, 'yeah, I guess I do," laughed Chad Parsons, as he got his trim.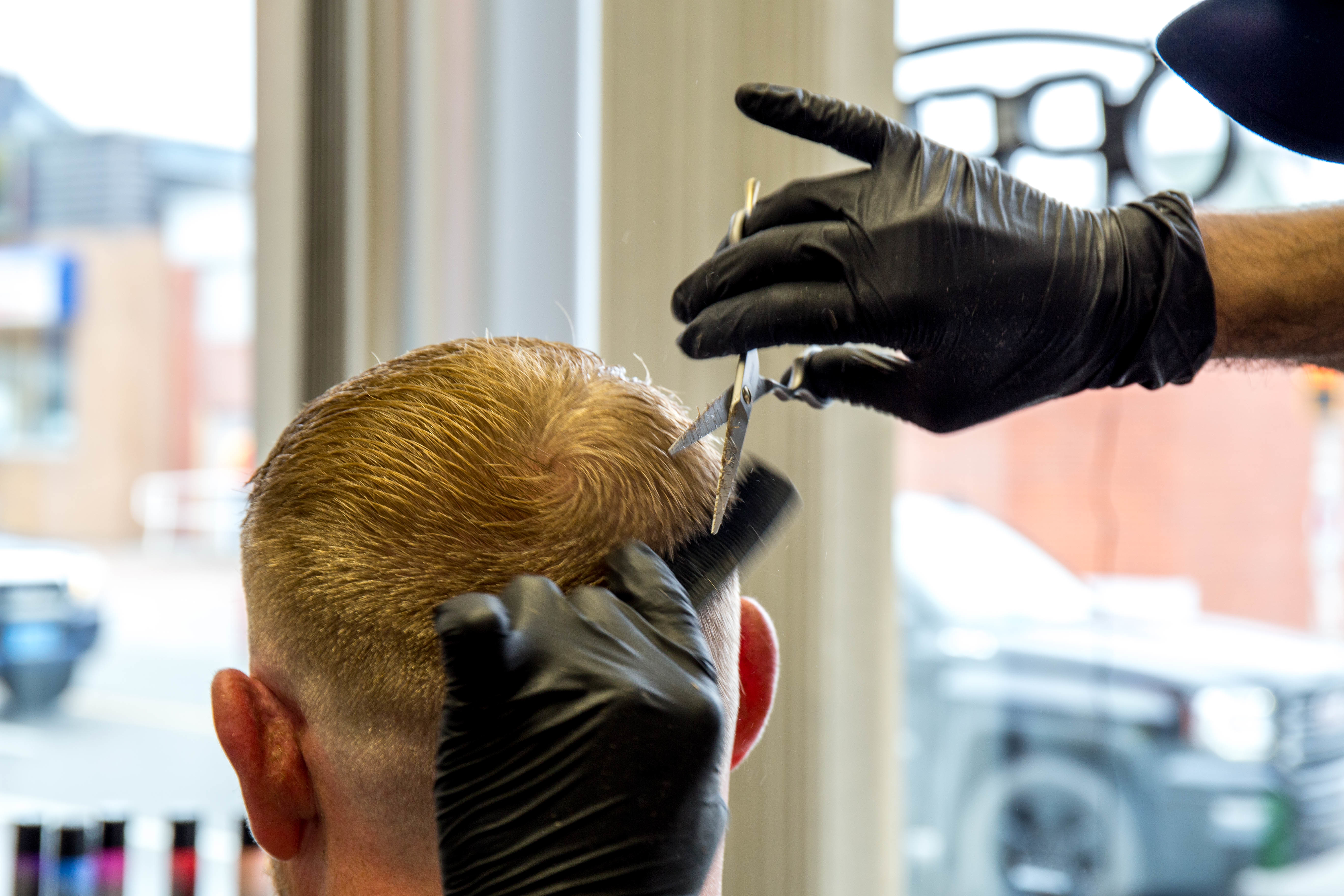 'My turn to give back'
Knowing he could count on his devoted fanbase, Almaidani was able to make the entrepreneurial leap.

"When you work so hard, and you get your dream, your own shop, it's very nice. You feel something different, a mix of sadness, and..."
His voice trailed off as he tried to find the words to describe his bittersweet tangle of emotions that there is perhaps no easy way to sum up.
When words fail, there's always actions. For opening day, he's set out coffee and doughnuts to welcome customers in.
He's also not charging a cent to anyone in his first few days of business.
"This is now my turn to give back," he said. "People support me. That's why I'm here today."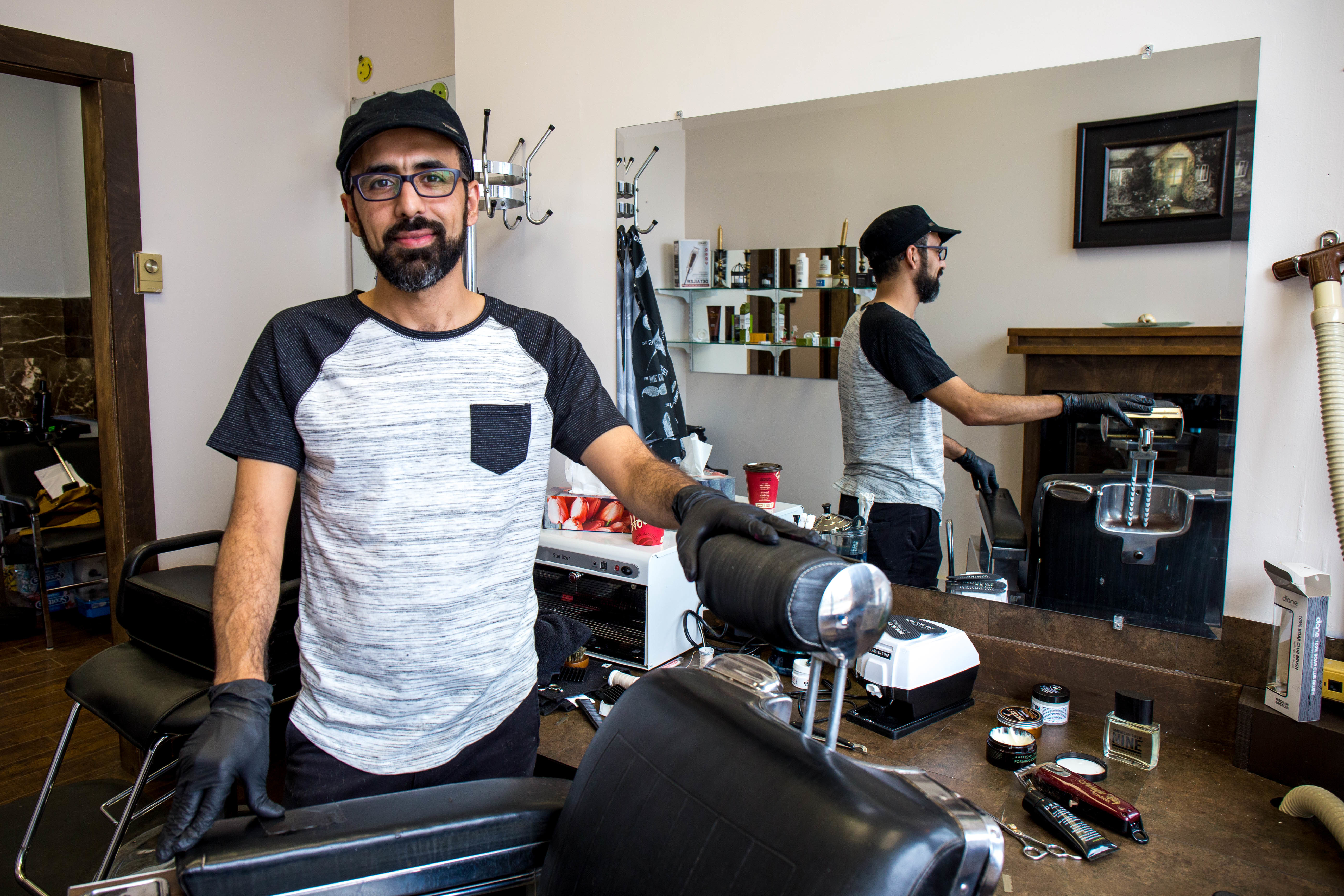 Giving refugees a chance
"Not too many places give strangers, or refugees [help]. I was a refugee in Jordan, I didn't see that there," he said.
The welcome he says he has received in Newfoundland has been overwhelming, and a relief after his family's years of turmoil.
"Let me talk as a refugee. We are looking for safety, and nice people — that's it," he said.
"I like it here in Corner Brook. It's very [safe]. Sometimes very quiet."
He laughed, and added, "But the people are nice."
With his trademark work ethic kicking back in, Almaidani sees a bright future ahead. He hopes to train more men and women in his trade in the future, and to expand his shop's services.
But first, he's got another customer already through the door, waiting for a shave.