For many Grade 12 students, school felt like it ended in Nova Scotia when the COVID-19 pandemic struck. Most didn't get to dance at their prom. Some haven't said goodbye to their friends.
But many say they wanted to.
So CBC Nova Scotia gathered speeches from valedictorians and graduates from across the province because, even if it looks a little different, this is still a milestone to be marked.

Riverview High School
Emma MacPhee and Griffin Bartlett's high school years were bookended by disaster.
In October 2016, just a month into Grade 9, Sydney was hit by a major storm that flooded homes and cancelled school.
In their joint speech, the valedictorians urged their classmates to remember how they overcame that difficult time as they face the uncertainty of graduating in the middle of a global pandemic.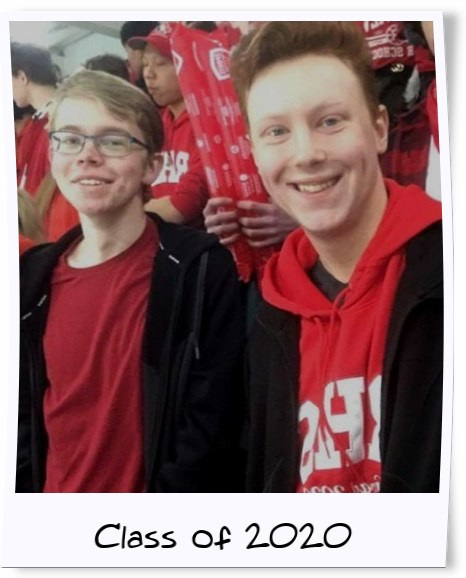 MacPhee was supposed to move to Halifax to study science at Mount Saint Vincent University in the fall. Now, she'll stay in her hometown and complete her first year online.
She's disappointed, but said her high school experience taught her to take each day as it comes and to be adaptable, "and just not get too hung up on the plans that change, but just keep going. Push through it."
Bartlett and MacPhee were chosen as joint valedictorians by their teachers and classmates and worked on their speech together, calling one another up to share ideas and craft a message even though they couldn't meet in person.
Bartlett is attending Cape Breton University in the fall and hopes to become a teacher — but he's also following his own advice to be prepared for whatever life throws at him.
"I'm not going to say that it's certain. It's just the plan I have in my head," he said. I'm ready to throw it away if I have to, right?"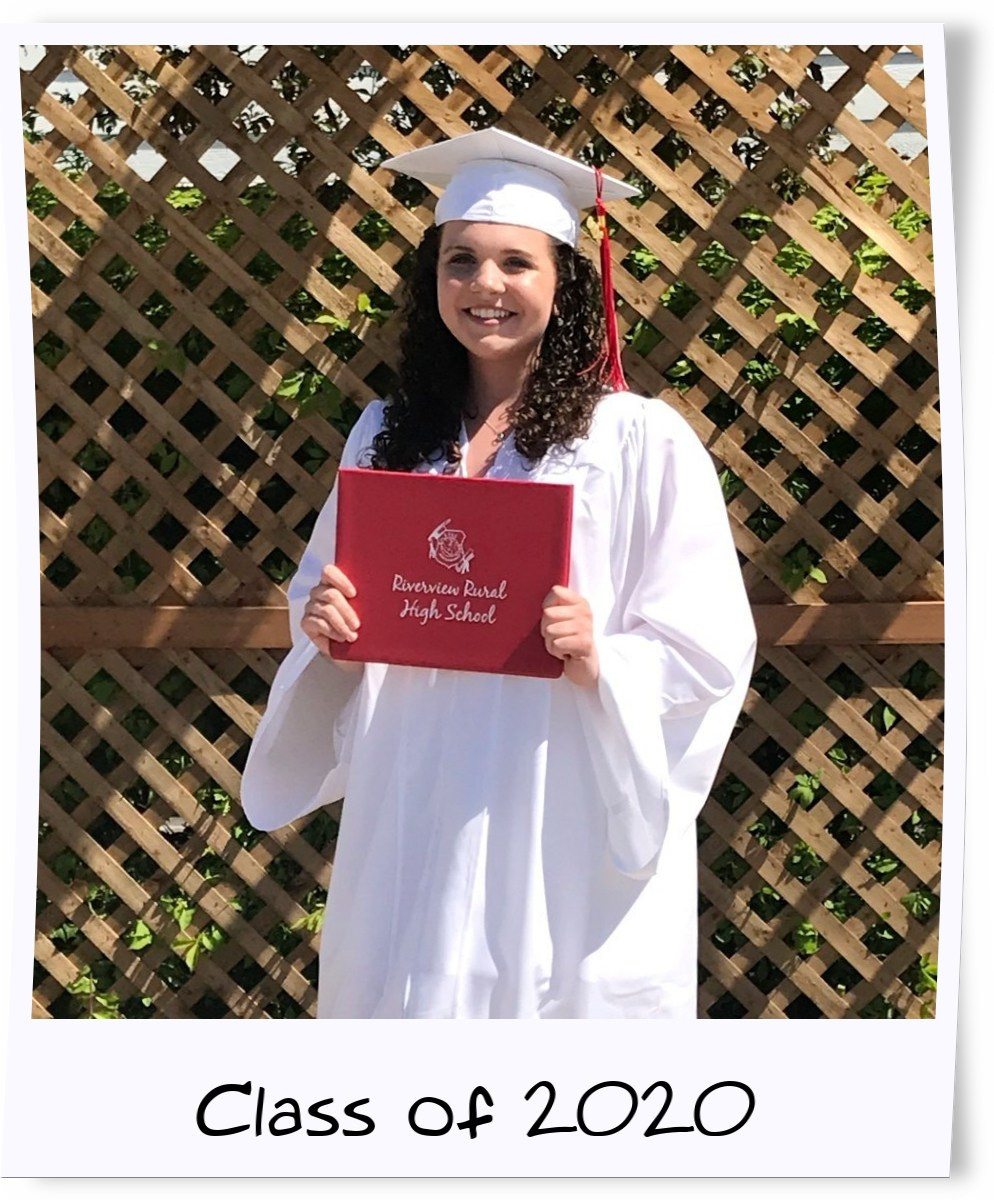 Cobequid Educational Centre
Braden Gray's graduating class endured more than most this year.
In April, as he and his classmates tried to get used to studying away from their teachers and friends, they lost one of their own.
Grade 12 student Emily Tuck was among the 22 people killed in the country's worst mass killing.
Gray said the gunman's rampage made it feel like everything outside his door wasn't safe anymore, and he credits Cobequid Educational Centre's tight-knit school community with helping him and his classmates grieve and feel supported.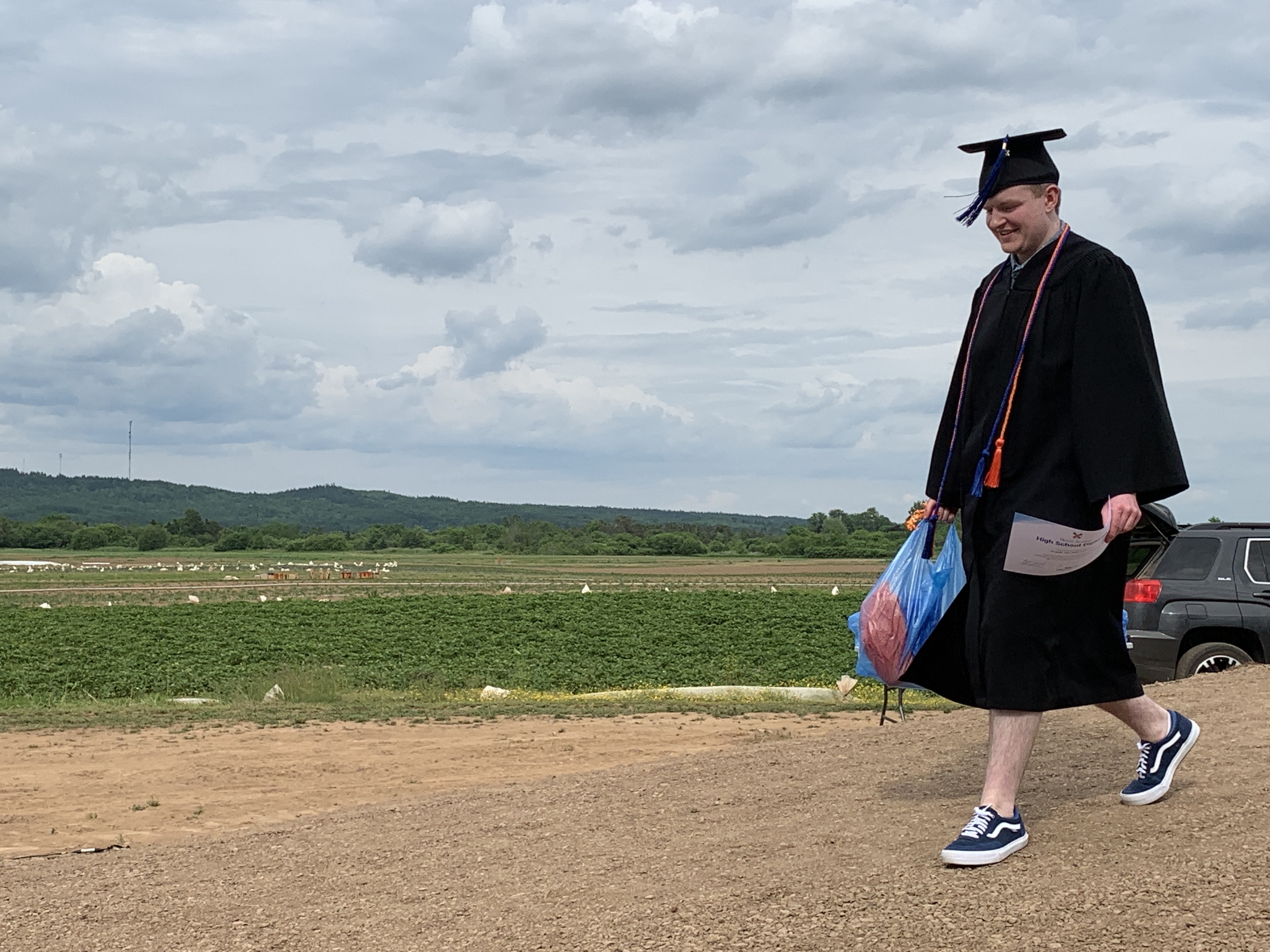 "What's special about us is that when times get tough, we all come together," he said.

The 17-year-old from Bible Hill, N.S., played football, hockey and competed in track and field during high school, and will keep going with track when he studies recreation management at Dalhousie University in Halifax this fall.
Gray ended his valedictory speech with a reminder: all lives can't matter until Black lives matter. He said anti-Black racism is real in Nova Scotia even if people want to think it's only a U.S. problem.

But seeing hundreds of people gather in Truro to protest racism and police brutality, as they've done around the world, gave Gray hope.
"Seeing the Black communities and other communities come together and support a movement, it's very powerful."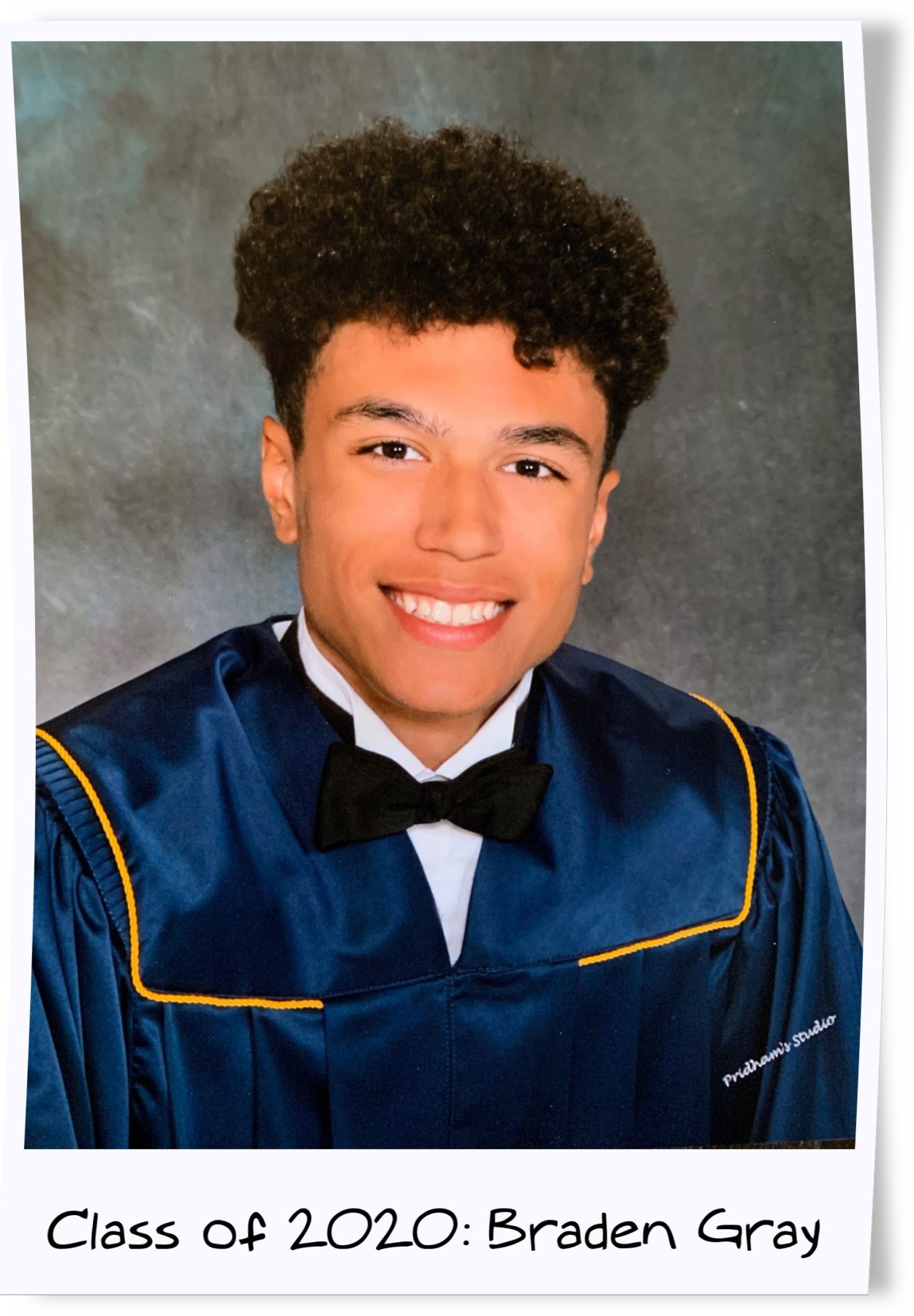 Islands Consolidated School
There are just two students in this year's graduating class at Islands Consolidated School in Freeport, N.S.
For valedictorian Bethany Welch, it feels like a lot.
She was the only student in her Grade 10 class and worried at first that she'd be graduating alone.
Attending such a small school has allowed her to get to know her teachers.
She's had one-on-one math instruction, inside jokes with teachers and even asked one teacher to travel with her all the way to Alberta in 2018 for Skills Canada, where students compete in trade and technology competitions.

Welch won first place in Nova Scotia for her job interview skills and was able to compete at the finals in Alberta.
"They were going to get me to go with a board member," said Welch. "But I was like, 'I've never been on a plane. I really need my teacher because I know her and I'm comfortable with her and I'll feel a lot better,'" she said.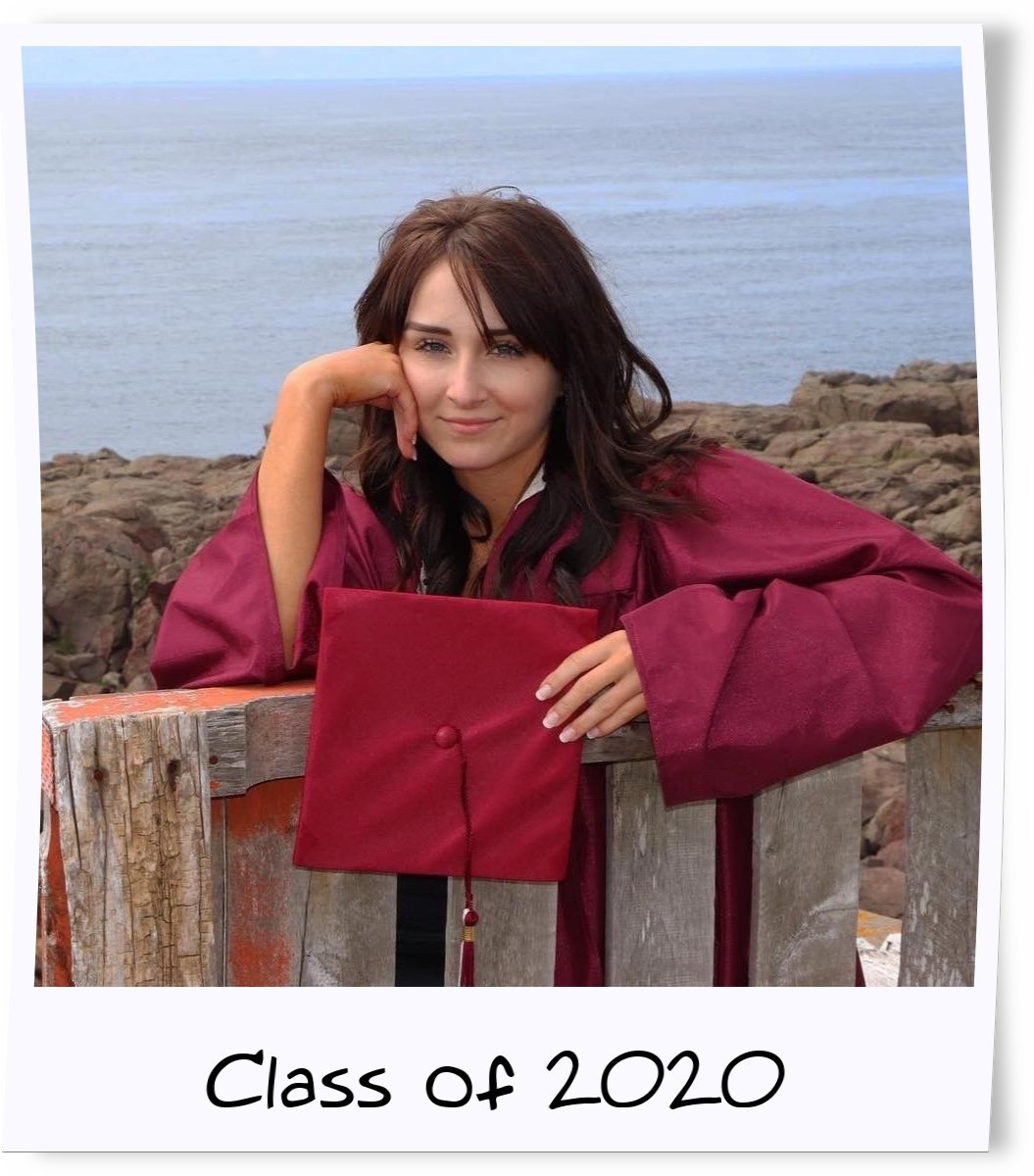 Welch lives in Westport on Brier Island, which means her commute to school involves riding the ferry to neighbouring Long Island.
She'll be on the island for another year after deciding to defer her acceptance to Nova Scotia Community College's oceans and fisheries resource program in Shelburne.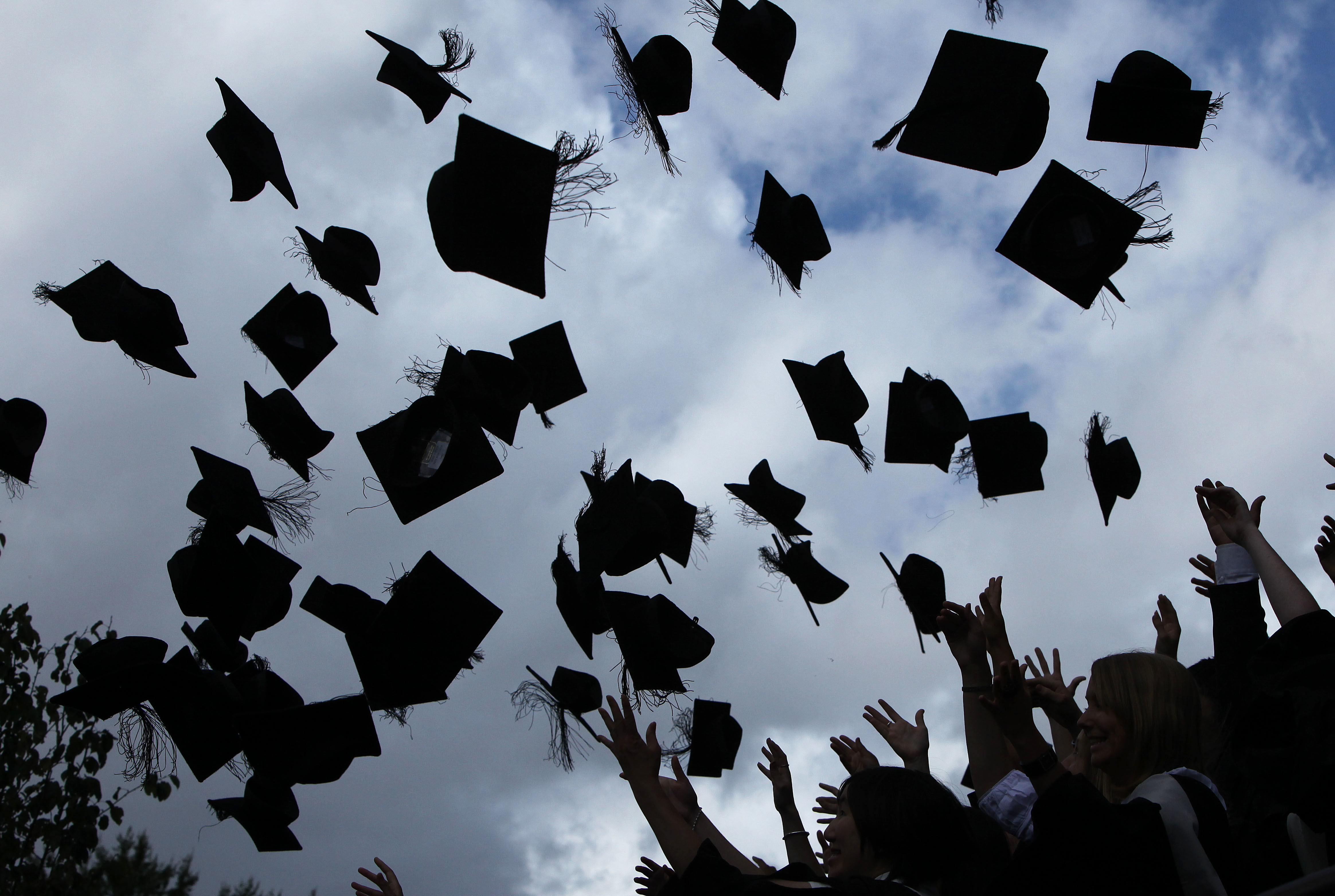 Island View High School
Ethan Chiasson feels as though he's in a sort of limbo.

He finished Grade 12 online at Island View High School in Eastern Passage, N.S, and expects to begin engineering at Saint Mary's University through virtual classes as well.
"It's going to feel like this stage in my life hasn't really progressed because, in a way, I've missed that kind of closure for high school," he said. "And that opening experience at university, it all just kind of fades away into your screen."
That said, he thinks that what he's learned during the pandemic will help him succeed in university — he's been forced to keep himself motivated and focused without the supervision of a teacher. Even when his TV and video games are within arm's reach, he said, laughing.
"But then you realize, I need to wake up and I need to be responsible for this work," he said. "I had to make sure I'm engaged in that lesson; I know I got a couple of skills from that for sure."
This summer, he's going to keep working to save up for university and start playing around with his new 3D printer.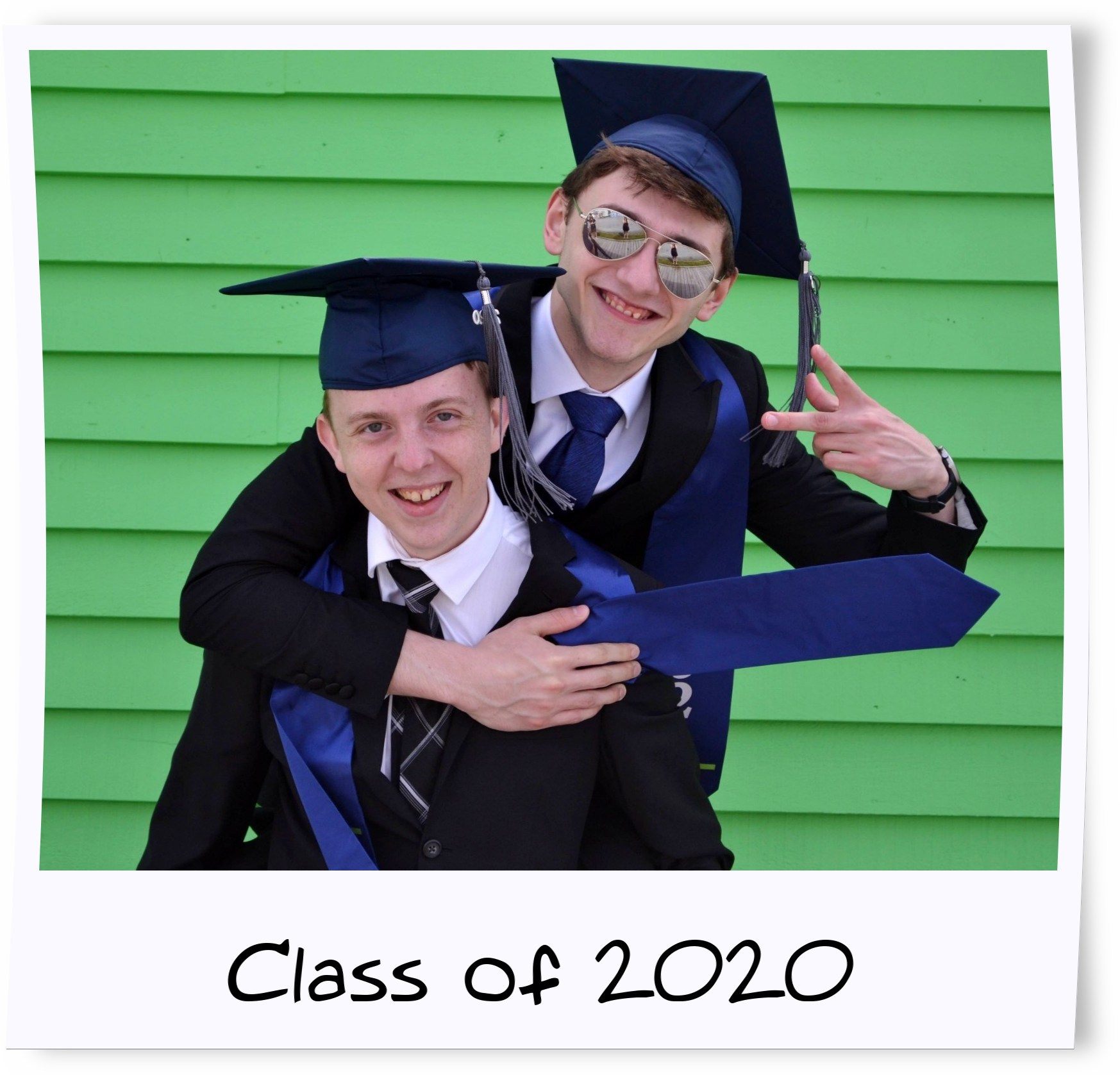 Sacred Heart School of Halifax
Sam Amiro-Fullerton has been dreaming about prom and graduation for a long time. She bought her dress — a burgundy ball gown that's off the shoulder — back in October and had visions of walking across the stage like they do in one of her favourite movies, High School Musical.
That didn't happen.
But the valedictorian at Sacred Heart School in Halifax said as disappointing as her final months of high school were, her school community made the best of it.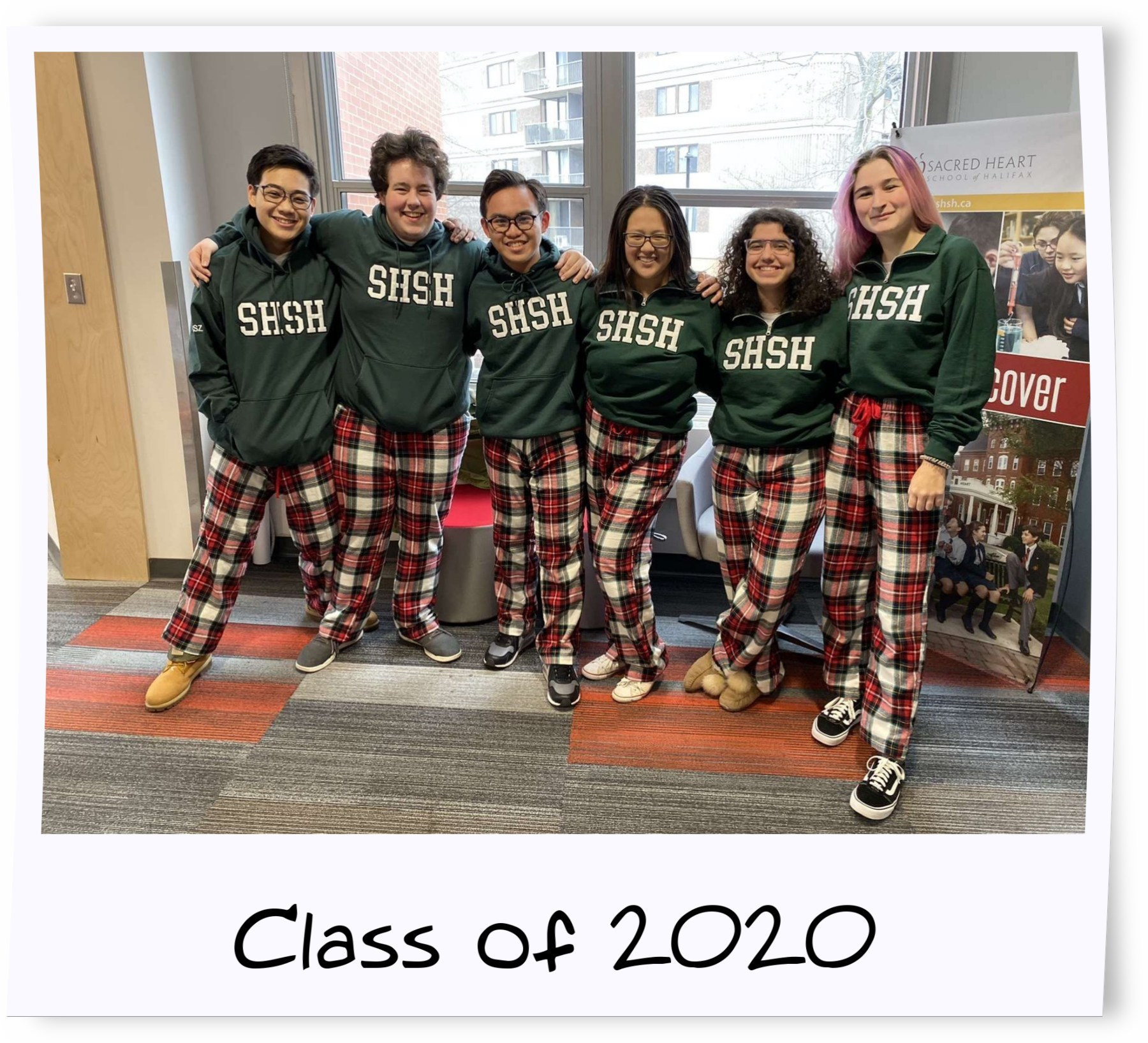 She and her friends still got dressed up and took pictures at the Halifax Public Gardens.
For graduation, Sacred Heart graduates gathered for a physically distanced ceremony at the school.
Students were in different classrooms and peered down to an outdoor courtroom to watch their friends accept their diplomas.
"We got to be there in spirit," Amiro-Fullerton said.

She admits that completing her coursework online these last few months has been a slog, and she said she couldn't be more proud that her class stuck with it and graduated.
Amiro-Fullerton is attending St. Francis Xavier University this fall and plans to study human nutrition.
Cole Harbour District High
Brennan Smith's voice has been a reassuring presence at Cole Harbour District High this past year.

So it's no surprise that the Grade 12 student, who's known for delivering the morning announcements in his signature upbeat tone, was tapped to give his school's valedictory speech.
It wasn't to the crowd he expected, of course.
But he says that he's learned a lot about himself throughout the pandemic and he hopes his classmates have as well.
"I feel like this has made me stronger," he said. "And I feel like this is going to make all of us stronger because we know that we can overcome anything, even what's probably the strangest graduating year ever."
And the oddness of the last few months won't dim all the good memories. Like becoming part of a zombie horde with his improv team.
Running through the hallways and going after his friends with Nerf guns to turn them into zombies, too.
"It's basically every student's dream," he said.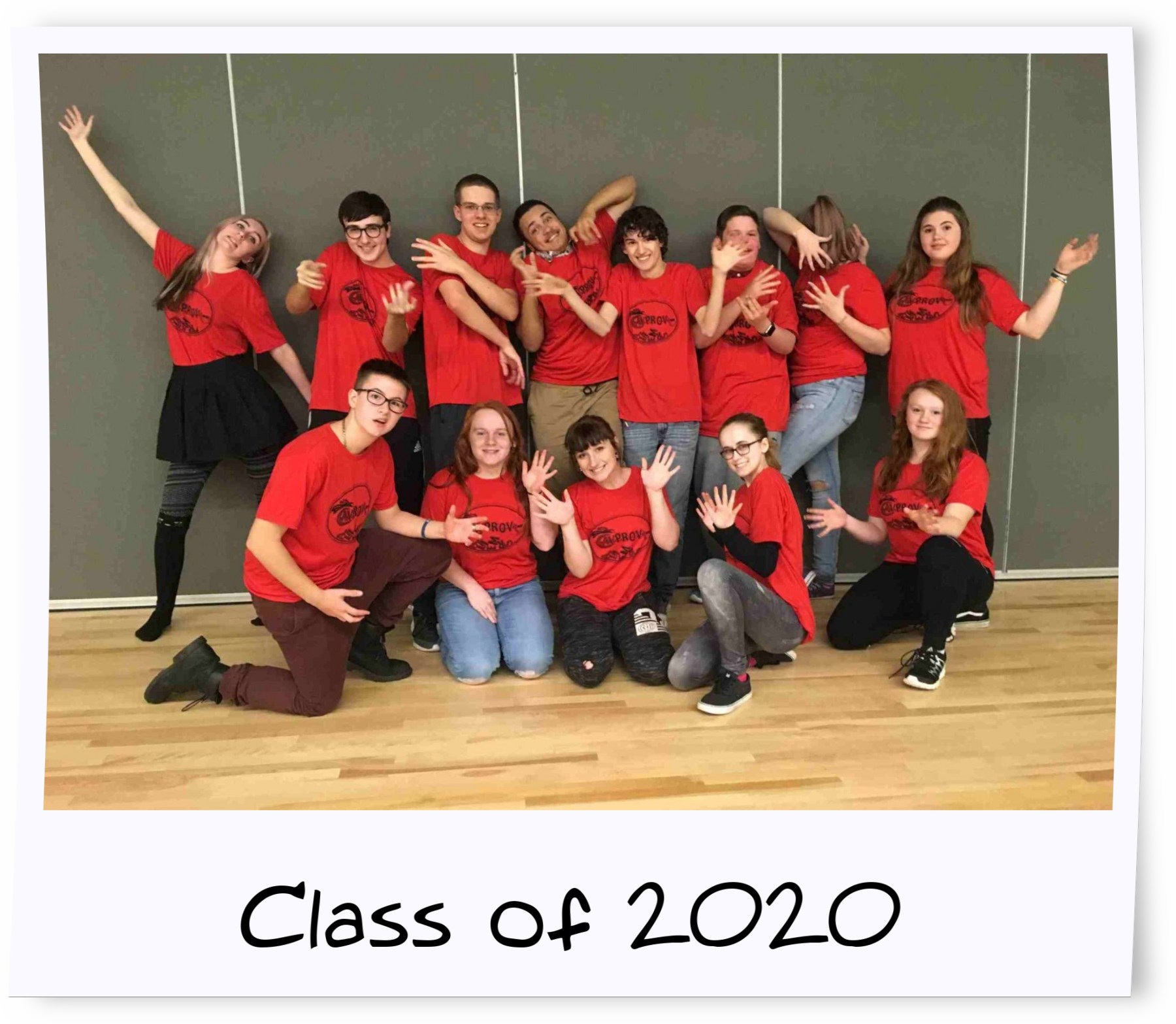 While his plans for graduation and prom weren't quite what he pictured, Smith said he's confident in his plans for the future. First up: starting mechanical engineering at Saint Mary's University.
Allison Bernard Memorial High School
Jolie Jeddore graduated high school last week next to classmates she's known since Primary.
Attending a small school has its perks, said the valedictorian. Over the years, students prepared big community meals for one another during the holidays, and got to know their teachers as friends.
One of her favourite memories is when her math class took a break from their lesson to spend two periods — and all of lunch — telling scary stories one Halloween.
In her speech, Jeddore thanked air cadets for helping her gain confidence over the six years she's been involved in the organization.
"I used to be really shy, like so stinking shy I couldn't even raise my voice past this high," she whispered.
Now, she's the valedictorian of her class at the school in Eskasoni First Nation.
"It helped me be able to know that there are people out there who were kind of like me and cared for me."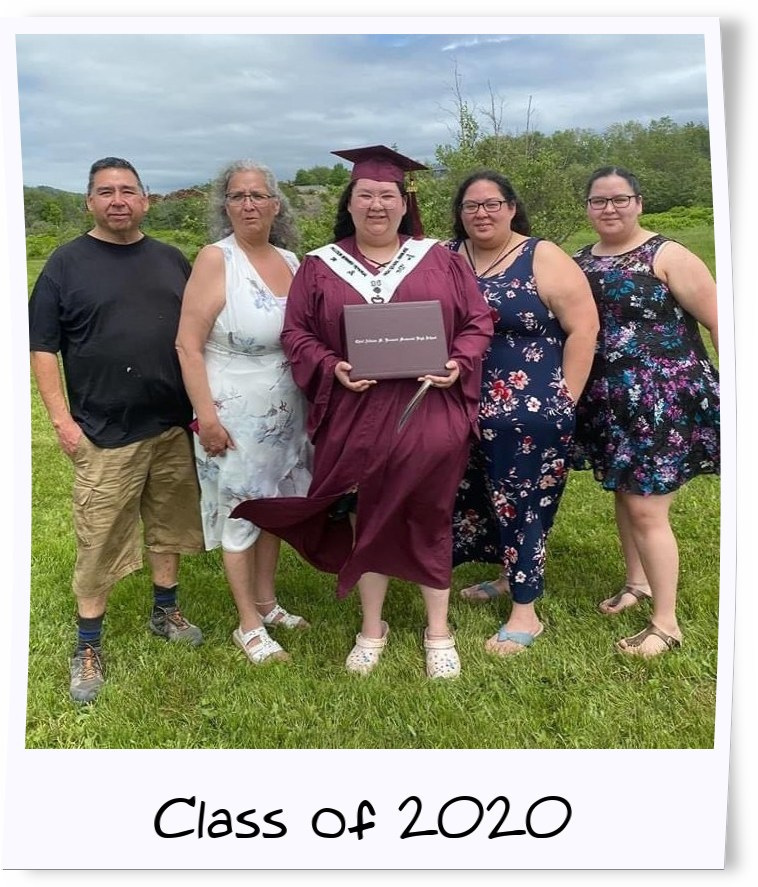 While Jeddore and her classmates couldn't celebrate with a typical graduation ceremony at the school this year, their send-off was even more special, she said.
Her class was the first to have a graduation ceremony on the powwow grounds at Eskasoni First Nation.
Jeddore, who is also an artist and has been painting and drawing since Primary, is planning to attend Mount Allison University in New Brunswick in the fall to study fine arts.

Forest Heights Community School
Connor MacDonald knows he's grown up not because he graduated as his class's valedictorian, but because he now wears shirts that don't just feature superheroes.
That's just his self-deprecating humour coming through, though. Talking to MacDonald about navigating a pandemic while finishing high school — and how he spent the years before that — it's clear that he's mature in other ways.
MacDonald said he's had little school work in the past few months. But instead of slacking off, he's been working at Chester Building Supplies, a job he's held for the last few years while juggling school and student government.
He has a goal in mind: saving up for residence at Dalhousie University. He starts his engineering degree there in the fall and wants to live on campus even if it's looking like his classes will be online.
"I've been waiting all these years to move out and live in the city and all that fun stuff so if the opportunity comes up, I'll take it," he said. "I want to continue what I planned pre-corona."