Richard Martell still remembers the day in the mid-1960s that he walked into the sprawling building for the first time.
His parents had packed him off on the train from Halifax to the Interprovincial School for the Education of the Deaf in Amherst, N.S., and at the age of just five or six, he didn't completely understand why he was leaving home or where he was going.
A staff member took him by the hand and Martell, afraid, nervous and confused, started to cry.
The houseparent — a school employee responsible for students outside the classroom — barked, "Oh, stop your crying!" and shoved him into a small closet.
Martell pounded on the door, sobbing, feeling the weight of the adult's body leaning against it on the other side. After several minutes, he stopped crying and the door opened.
"And they'd say, 'Now remember, if your behaviour is bad, you're going back into the closet,'" said Martell, who was born deaf and spoke during a recent interview through a sign language interpreter.
The boy learned his lesson quickly and vowed to behave himself.
It was a rough beginning. Unfortunately, for Martell and many other students at the school, there were much darker days to come.
"Life was upside down for us," he said. "And it's been like that for many years."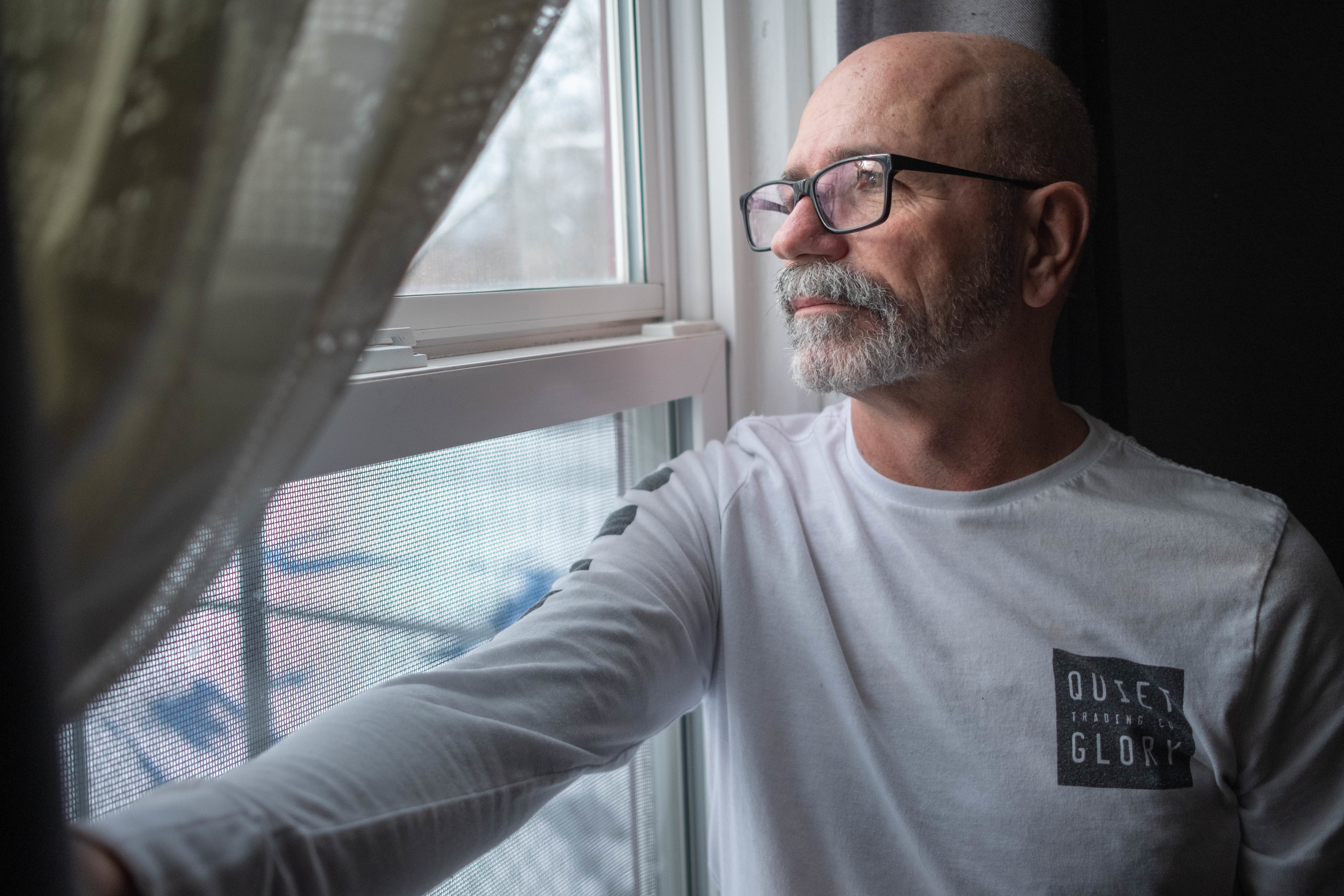 Martell is one of two representative plaintiffs in a large class-action lawsuit alleging systemic physical, sexual and emotional abuse over decades at the Amherst school and at the School for the Deaf in Halifax.
The case, which involves students who attended and often lived at the schools between 1913 and 1995, is believed to include about 2,300 people on an opt-out basis, meaning all former students of those years are included unless they choose not to be.
Children from all Atlantic provinces attended the two residential educational institutions.
Even though former students don't need to contact Wagners, the law firm leading the class action, the office has heard from about 300 people since its lawyers first filed the case in Nova Scotia Supreme Court in January 2016. Most, if not all of those people, say they were abused at one of the schools.
The majority of the claimants attended between the 1950s and 1980s, with the largest number in the 1960s, said Ray Wagner, the law firm's founder.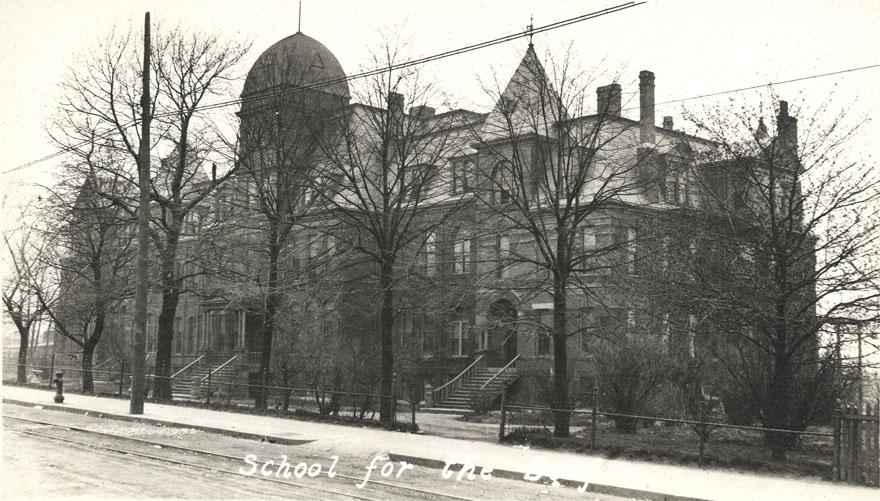 Wagner said the lawsuit, which has been certified, could be headed for trial next year, but he's hoping to avoid the trauma that would bring to survivors.
"For students to have to come forward and talk about what had happened to them and then to be challenged under cross-examination about when they were sexually abused and whether it was when they were nine, 10 or 11 … this is the stuff that must be avoided."
Instead, Wagners plans to put together a proposal by the end of March to resolve the case before it goes to trial.
The defendants — the province of Nova Scotia and the Atlantic Provinces Special Education Authority — are accused of systemic negligence and breach of fiduciary duty. They both declined to do interviews about the lawsuit as it is before the courts.
But their defences filed in court deny they were negligent and deny knowledge of specific claims of abuse.
'It's a life lost'
The province says it provided appropriate care and an appropriate residential and educational environment, and if any former student suffered damages, they were caused solely by the perpetrator and were not the fault of the province.
The special education authority says the education and welfare of the students were its main priority, and that it had reasonable policies in place governing the conduct of employees.
Both defendants say any claims of non-sexual abuse, such as emotional or psychological abuse, should not be permitted, as too much time has passed since the alleged incidents occurred.
Wagner said he generally ignores these bureaucratic statements of defence.
"I listen to people. You look them in the eye, you hear their stories.... That's the information that I believe," he said. "These individuals didn't have a proper childhood…. It's childhood lost. It's a life lost."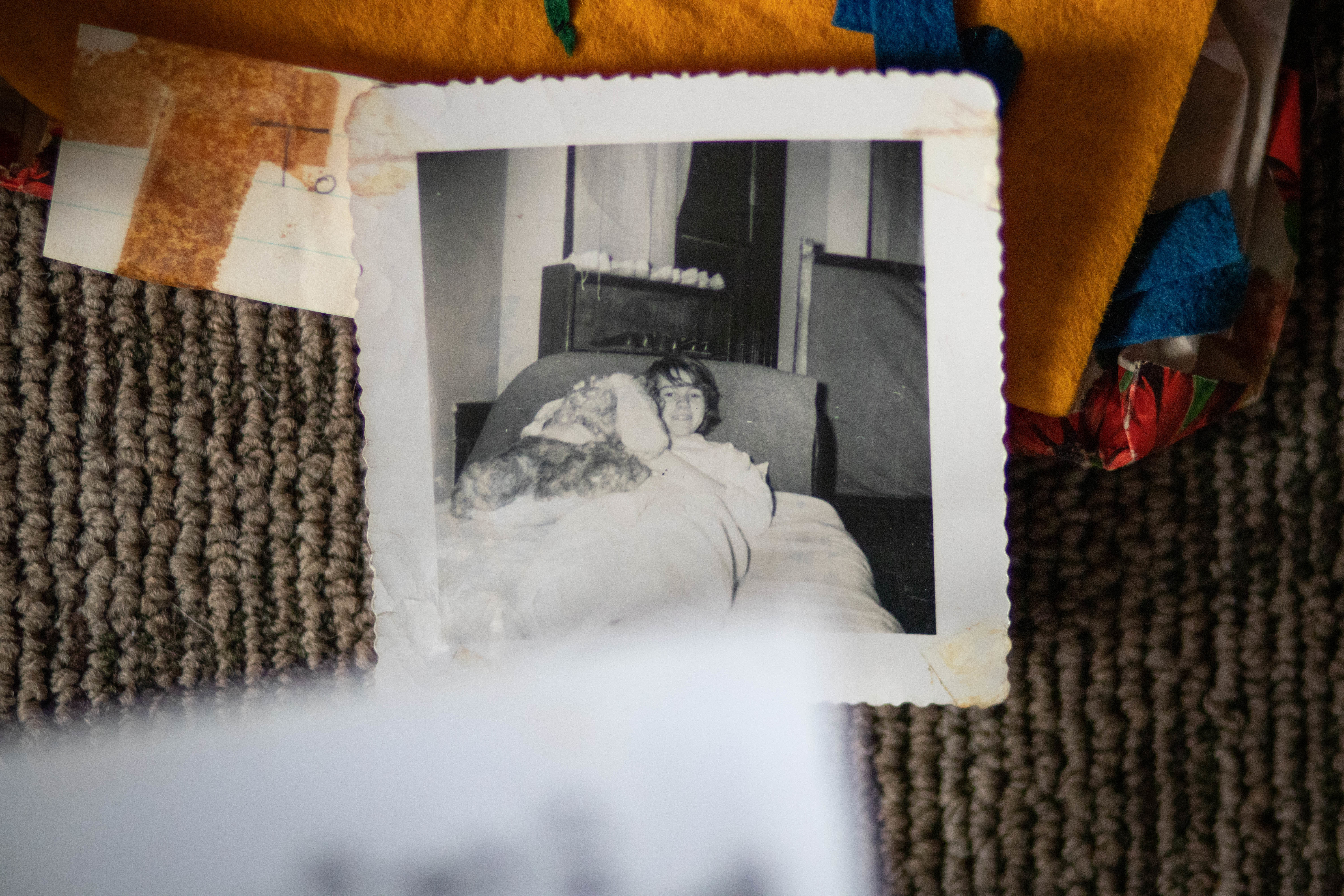 Mornings often began with a rude awakening.
If students didn't rouse when a houseparent flicked the lights on and off, the staff member sometimes poured water on them, kicked them or lifted up the mattress so they fell onto the floor.
Beds had to be made with military precision or the houseparent would strip the sheets away and force the student to start again.
Martell said sometimes the boys would wake up with an erection and a houseparent would smack their penis and say, "Get that down, that's rude!"
"We used to have to try and bend over and hide the fact that our penis is, you know, erect," he said.
Staff would also hit the boys' testicles with a stick while they were in the shower, said Martell.
The kids were marched down to the cafeteria by a houseparent who would whack them if they fell out of line.
Breakfast was the same every day: brown bread and porridge that consisted of little more than a bowl of water with a bit of oats in it, said Rosemary Ross-Brimble, who was born deaf and attended both the Halifax and Amherst schools between 1958 and 1968.
"It was cold and you wanted to get sick, puke," she said.
One time, a girl sitting behind her did throw up. Staff forced the girl to eat her own vomit, said Ross-Brimble.
If students didn't finish their breakfast, Martell said, the same bowl of oatmeal would be presented at lunch. Food was also sometimes withheld as punishment for what staff viewed as misdeeds.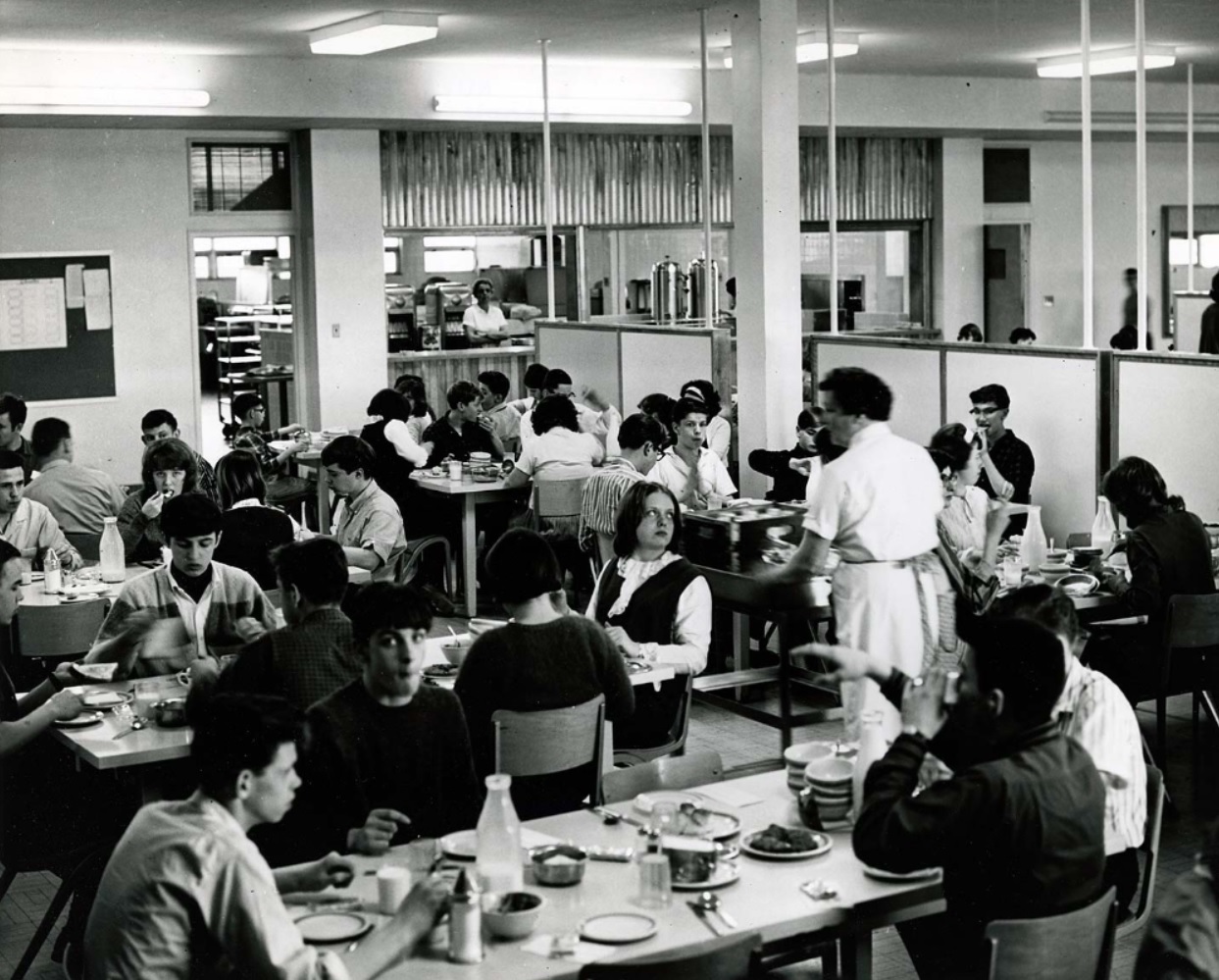 Days were spent going through what former students describe as pointless exercises forcing them to try to hear, speak and read lips.
Ross-Brimble recalled one classroom exercise in which students were turned away from the teacher while she or he banged on a desk. Students had to state how many times the table was hit. "I was deaf and could not hear, but I learned to make decent guesses based on how long the teacher was banging," Ross-Brimble said in her affidavit.
Students who didn't understand lessons, or who used sign language — which was forbidden — were often slapped or shaken violently.
At the time, the "oral method" — encouraging kids to try to speak, read lips and hear with the use of devices — was the prevalent way of educating deaf children, with the view of preparing them for life in the hearing world. Sign language was thought to be a barrier to integrating deaf people into society.

Some were forced to use a hearing aid with a tube that extended into the ear — a device Ross-Brimble said not only did not improve her hearing, but also made her so dizzy that her vision would blur and she would see spots.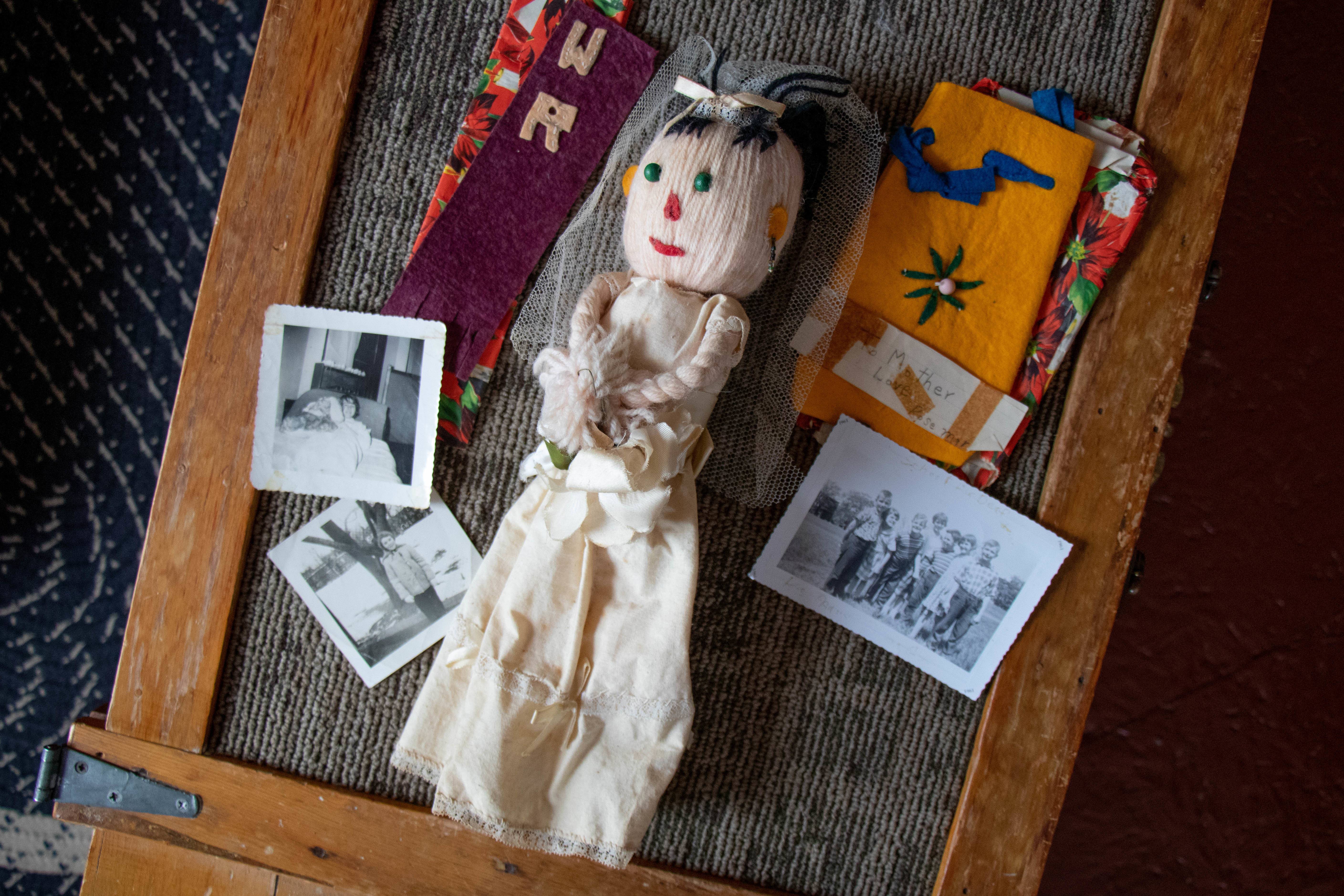 In court documents and interviews with former students, tales abound of the physical punishments inflicted on the children.
In his affidavit, Martell said he was often hit with a stick if he asked for help during lessons. A substitute history teacher once smacked him on the head with a dictionary and the carpentry teacher slammed a piece of wood into his head when he was nervous about using the table saw.
Mike Perrier, who attended the Amherst school beginning in 1961 and is the other representative plaintiff in the case, said he once saw a group of boys standing in a row, each with a bar of soap stuffed in their mouth and suds dripping down their chin as the principal hit them with a wide leather strap.
"This memory has bothered me for many years," he said in his affidavit.
Perrier, who describes himself as hard of hearing, was once slapped by a houseparent so hard on his belly that it left a handprint and he later noticed blood in his urine. When he went to the school nurse, he was told not to tell anyone.
In her affidavit, Ross-Brimble recalls seeing a student being forced to place his hands behind his back and kneel on a broom handle until his knees were raw.
She said she and another girl once tore up a rule sheet posted on the wall of her dormitory, and she was strapped so severely that her hands swelled and she could barely pick up a pencil or spoon.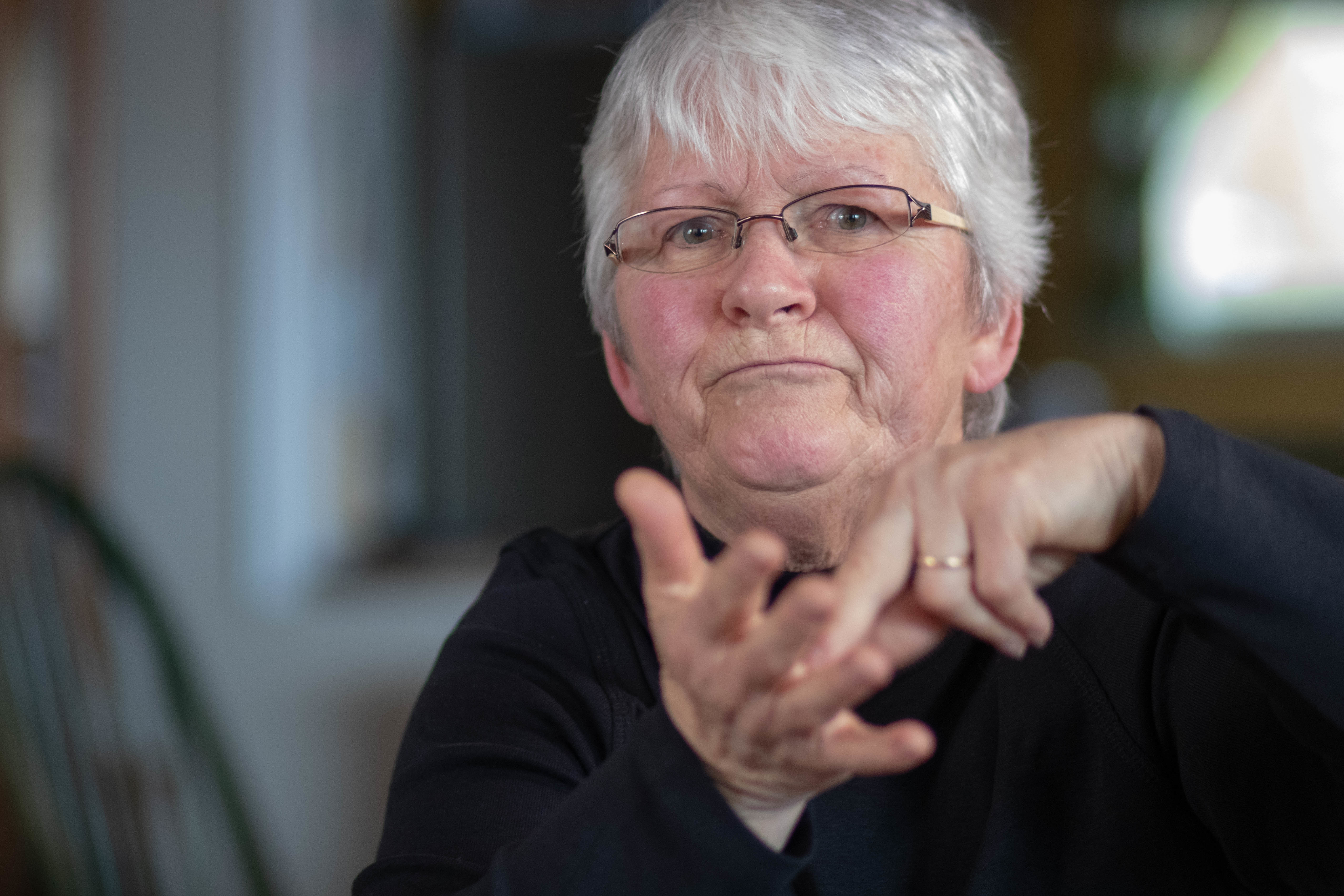 Students were not permitted to use the washroom at night, which meant many kids wet their beds, said Ross-Brimble.
"And the smell, you can imagine, from all the urine, you know, in the dorms, it's just terrible," she said, speaking recently through a sign language interpreter.
An affidavit from a fourth student notes that his punishment for wetting the bed was being forced to strip naked and getting the strap.
One night, Ross-Brimble got up just after bedtime to use the washroom, and when the houseparent saw her, she grabbed the girl by the throat, shoved her onto the ground and walked away. Ross-Brimble said she was so scared that she pretended to pass out.
The incident prompted the principal to send a letter to her parents in Cape Sable Island, a community in southwest Nova Scotia.
"As usual, there were two sides to the question," reads the letter, dated Jan. 9, 1961. "Miss Worth said she had taken her by the shoulder and taken her back to her bed. She must have taken her by the shoulder a little harder than was necessary…. There are times, I think when the behaviour of twenty five or thirty girls does aggravate a supervisor and it is difficult to think of the proper thing to do on the spur of the moment. I hope it will not happen again."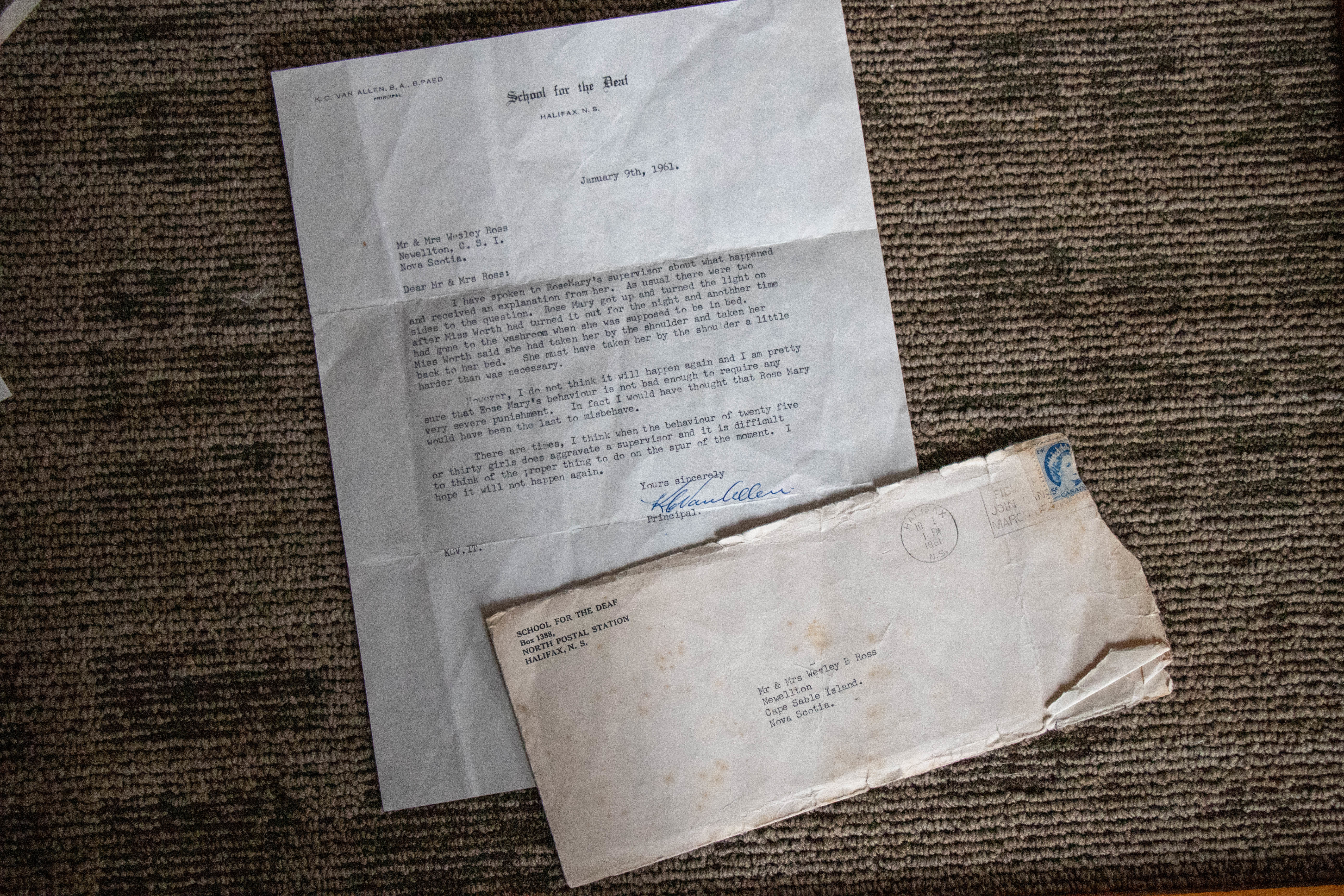 Sitting in her Italy Cross, N.S., home on a crisp January day, 71-year-old Ross-Brimble looks at the frozen lake outside her window as flames flicker in the wood stove next to her rocking chair.
Asked about the sexual abuse she experienced and witnessed at the school, she briefly turns her head away, the mere thought provoking a fleeting look of disgust on her face.
Ross-Brimble said the gym teacher at the Halifax school repeatedly subjected students to sexual abuse.
The teacher would line students up, and since she was tall, she could see what was happening at the end.
"The teacher was wearing a long black top, as he often did," reads her affidavit. "I saw him pull his long top away from his body and push a female student's head down into his crotch area."
Ross-Brimble said she later asked what happened, and the girl said the teacher pulled his zipper down and forced her to look at his penis.
"They said all they can remember was this black furry hairy thing and the smell — it was like really, really gross," Ross-Brimble said in an interview.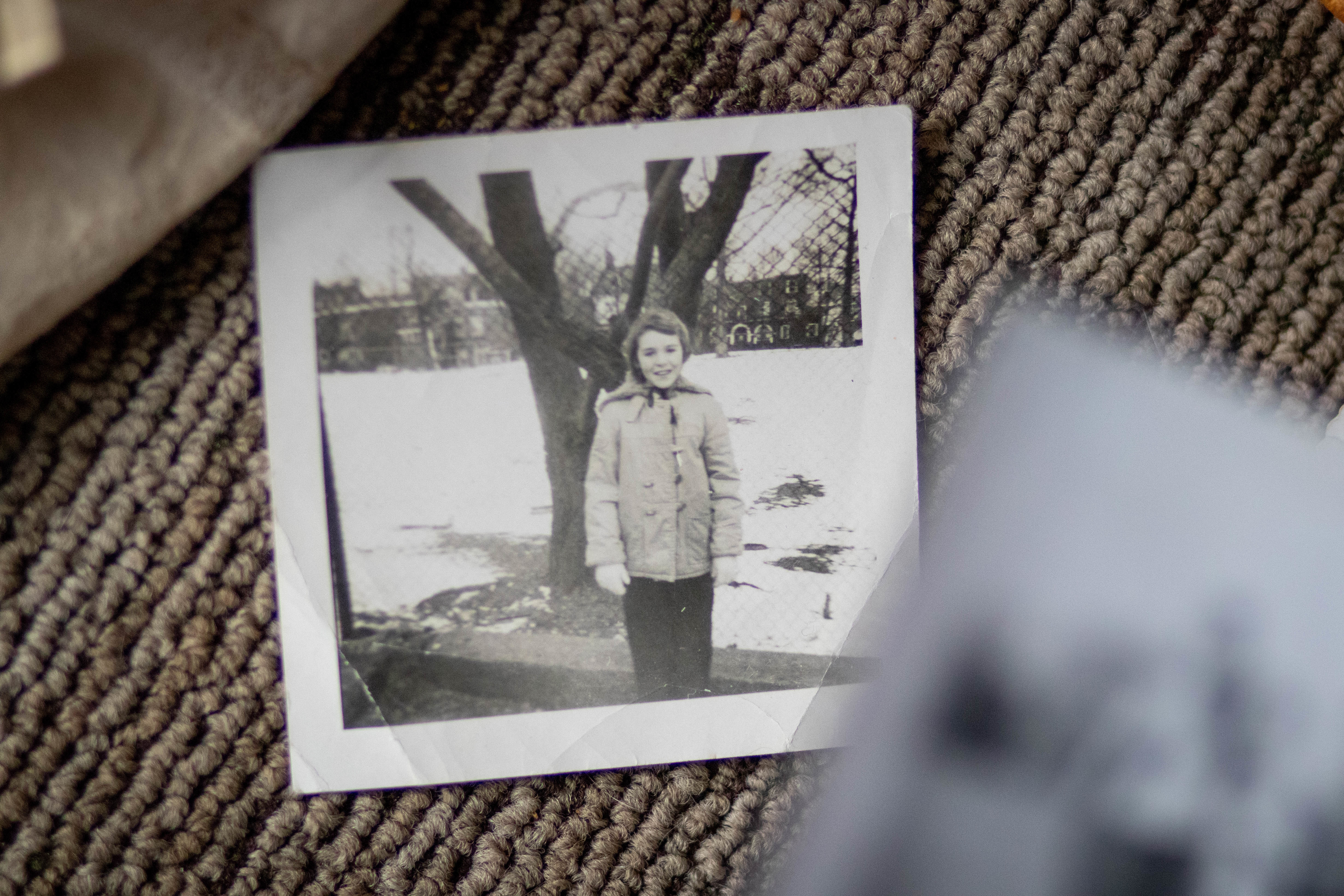 Ross-Brimble said she witnessed similar incidents occur with different students.
The same teacher once rubbed his hands over her body as she did a handstand during gym class, forcing her to hold the position while he touched her. The man told other students who noticed this to get back to what they were doing, she said.
One time when she was 11 or 12, several classes were playing in the yard and Ross-Brimble was standing by a large tree when the teacher came up behind her. He pressed his crotch into her back and wrapped his arm around her front, placing one of his hands on her breast.
"When he was fondling me, touching me, I just froze. I couldn't move," Ross-Brimble said. "I was afraid. I was shocked. I couldn't explain what was going on."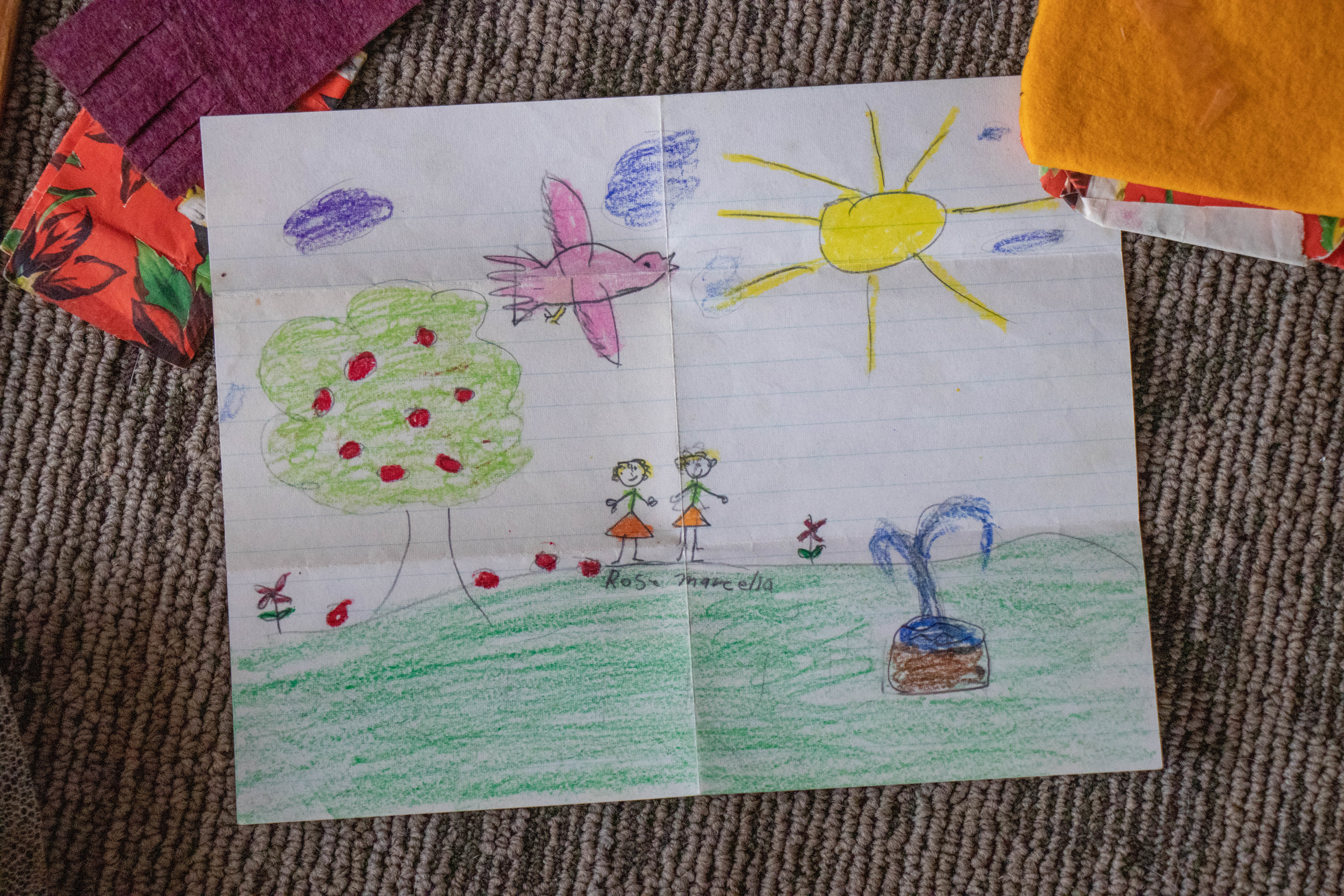 Martell said he, too, was confused about what was happening when he was sexually assaulted by a houseparent at the Amherst school starting when he was around 13.
"I was so naive," said the 58-year-old. "I was a very shy person. I wasn't outspoken and I was afraid."
In his affidavit, Martell said the houseparent forcibly fellated him repeatedly over the course of about five years.
One time, after a group of boys had finished their showers, the houseparent asked Martell to stay behind to pick up the towels. The man closed the door and told Martell to take off his clothes, but the boy refused. The houseparent then grabbed Martell's pants, undressed him and forced the boy's penis into his mouth.
Another time, another houseparent caught the man abusing Martell, but the man said he was just tying up the boy's pajamas.
Sometimes, on weekends or holidays, the houseparent invited Martell to stay overnight at his home.
"I thought, why not, it was a way to get out of the dorm, stay up later than 10 p.m. and order a pizza," Martell said in his affidavit.
The boy woke up in the night to find the houseparent assaulting him in the same way.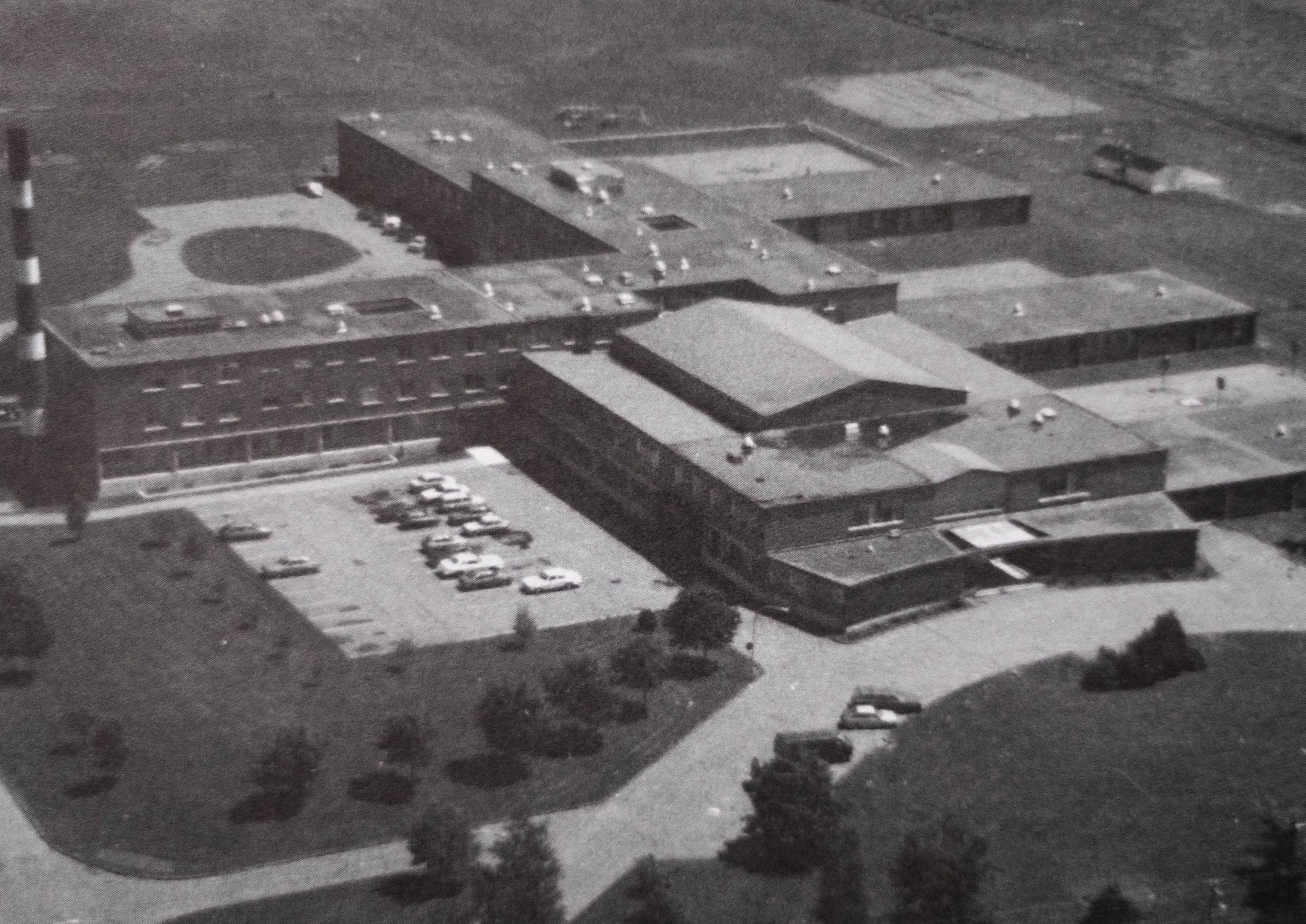 In an interview, Martell said he had never received any sex education and didn't know what sex was.
Martell said the houseparent told him if he didn't co-operate, he would tell the other staff that he had stolen and scratched his car or tried to grab his genitals. The man also told him if he told anyone about the abuse, his parents would be killed, he said.
But Martell did eventually tell staff what was going on, even though he didn't know the signs to express himself.
"How do you communicate with them and say that I've been sexually assaulted, I've been raped?" he said.
"So you tried to explain, you know, you point to your genitals, you try to say that was in the mouth, and they'd say, 'Oh stop it. Don't be so foolish.'"
He said the principal told him to go to the school nurse, who told him he should stop touching himself in his private parts.
Martell believes he was not the only person abused by the houseparent.
Another victim
When he was 15, Martell said in his affidavit, he moved away from the dorm supervised by the man, but was one day sent back to retrieve something. He said he spotted the houseparent sitting on a couch with a student who was eight or nine years old, and his leg was on top of the boy.

"I thought to myself that he must be doing the same things to this other boy that he did to me," reads the affidavit.
Martell said students were also encouraged by school staff to touch and have sex with each other.
"The houseparent who had sex with a student would say, 'Try it with that student over there.'"
Sometimes, the houseparent would watch and then join in, Martell said.
He said the kids didn't realize that what they were doing was wrong because they didn't understand what sex was.
"They thought they were just playing," he said.
Both Martell and Ross-Brimble said they've heard of female students becoming pregnant, and Martell said some had abortions.
The lawsuit's statement of claim notes that Martell once witnessed two female students on the ground being groped by male students. When he told a houseparent and school doctor, he was spanked and forced to pick up rocks on the football field every day for two weeks.
Charges laid
In 2001, the RCMP began an investigation into allegations of abuse at the two schools. As a result, a houseparent was sentenced to 18 months for indecent assault involving two students. Another teacher at the Amherst school was also charged with indecent assault.
Martell said the sexual abuse he suffered has permanently changed him.
"If someone were to approach me and hug me or whatever, I, you know, I don't want to be touched," he said. "That scar is always going to be there."
Ross-Brimble uses the same language as she describes the impact of the sexual abuse she suffered at the school.
"I can't forget what's happened to me over the years. It's like I've been scarred," she said. "It frightens me when somebody starts to get affectionate with me or touch me."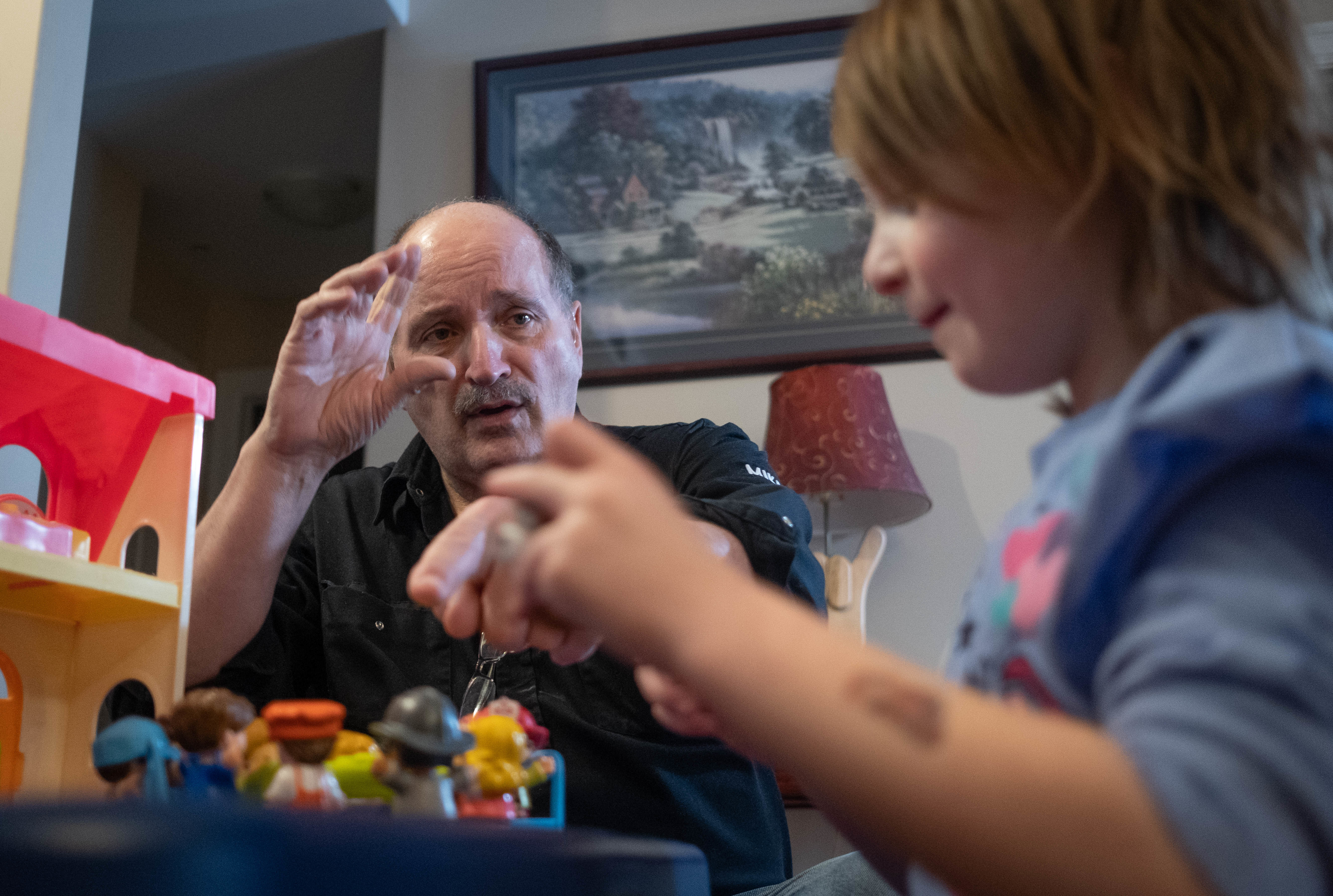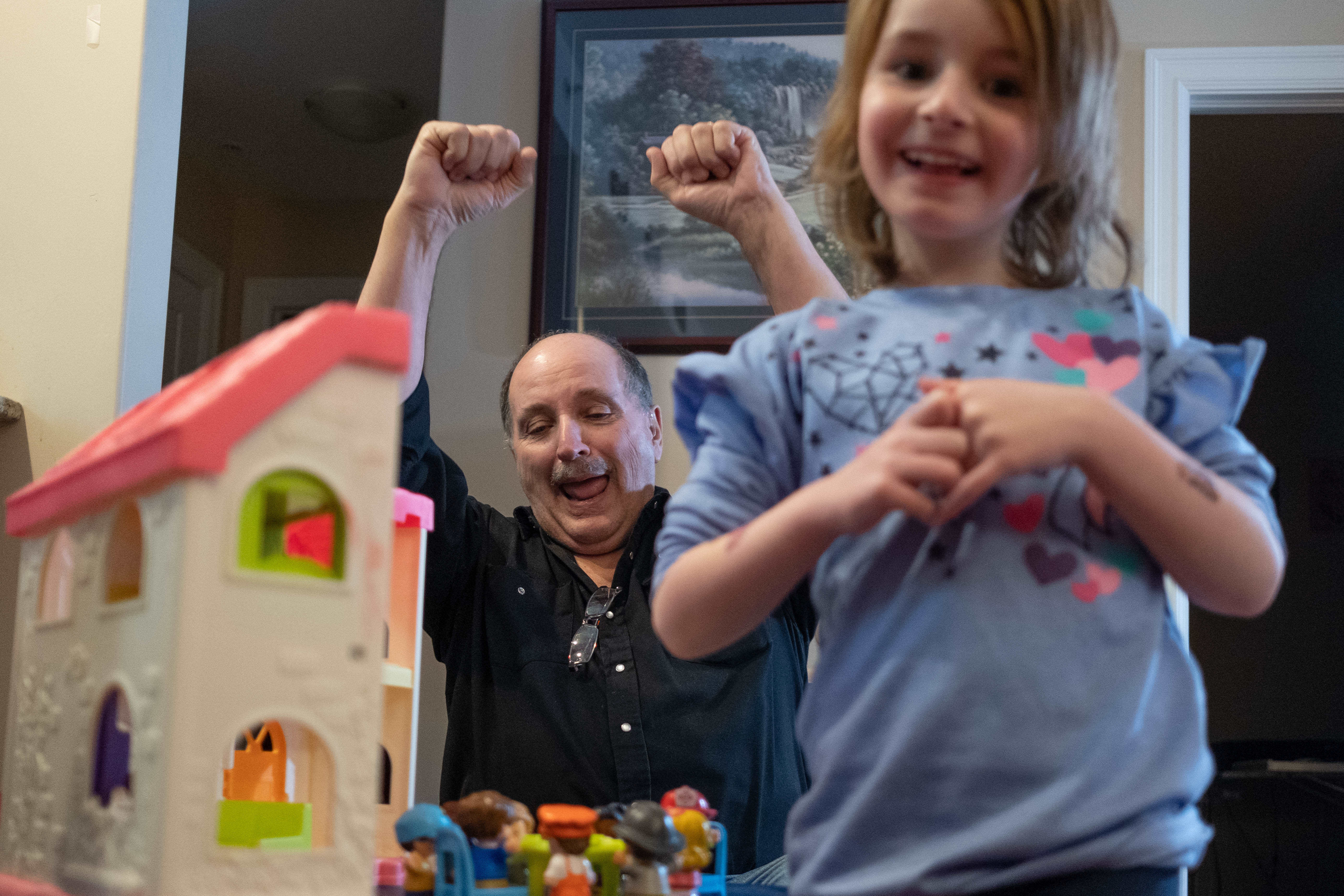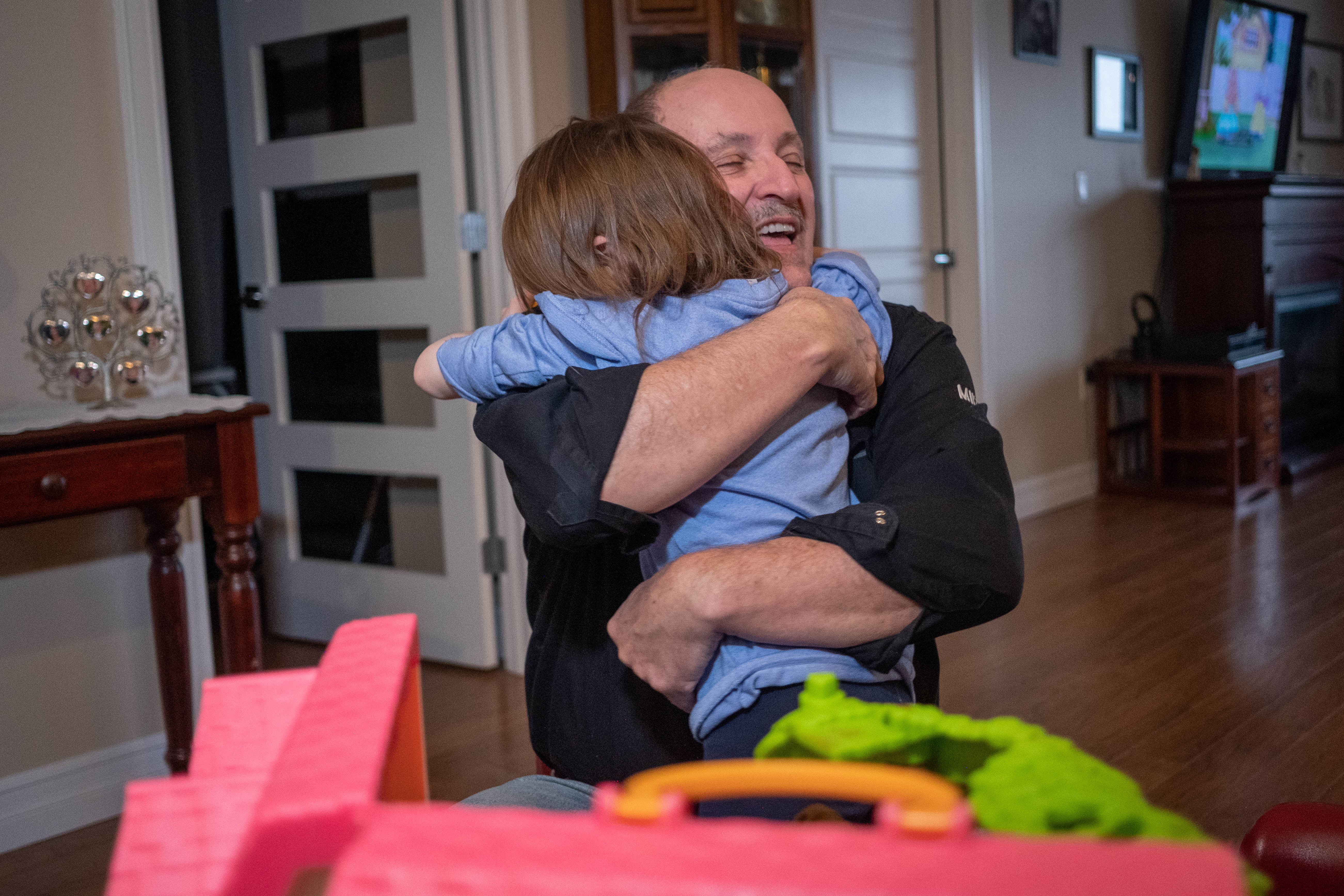 Decades later, former students of the schools say the poor education they received continues to affect their employment options and income, as many are unemployed and on social assistance.
"There's a lot of deaf adults who are cleaning floors, washing dishes," said Perrier. "They can do better but it's not their fault.… It's the fault of the schools."
Perrier said more time was spent playing than learning in the classrooms, and teachers covered the same material year after year.
"I said to the teacher, 'We did this last year.' And the teacher says, 'You got to do it again.'"
Perrier, 66, has enjoyed a successful career as the owner of his own business, Perrier's Concrete Homes. But he didn't start the business until he was 47 because he was so embarrassed about his poor education.
Decades after graduating from the Amherst school at 18 and then attending the nearby vocational school, Perrier took an exam to determine his education level. He was assessed at a Grade 6 level.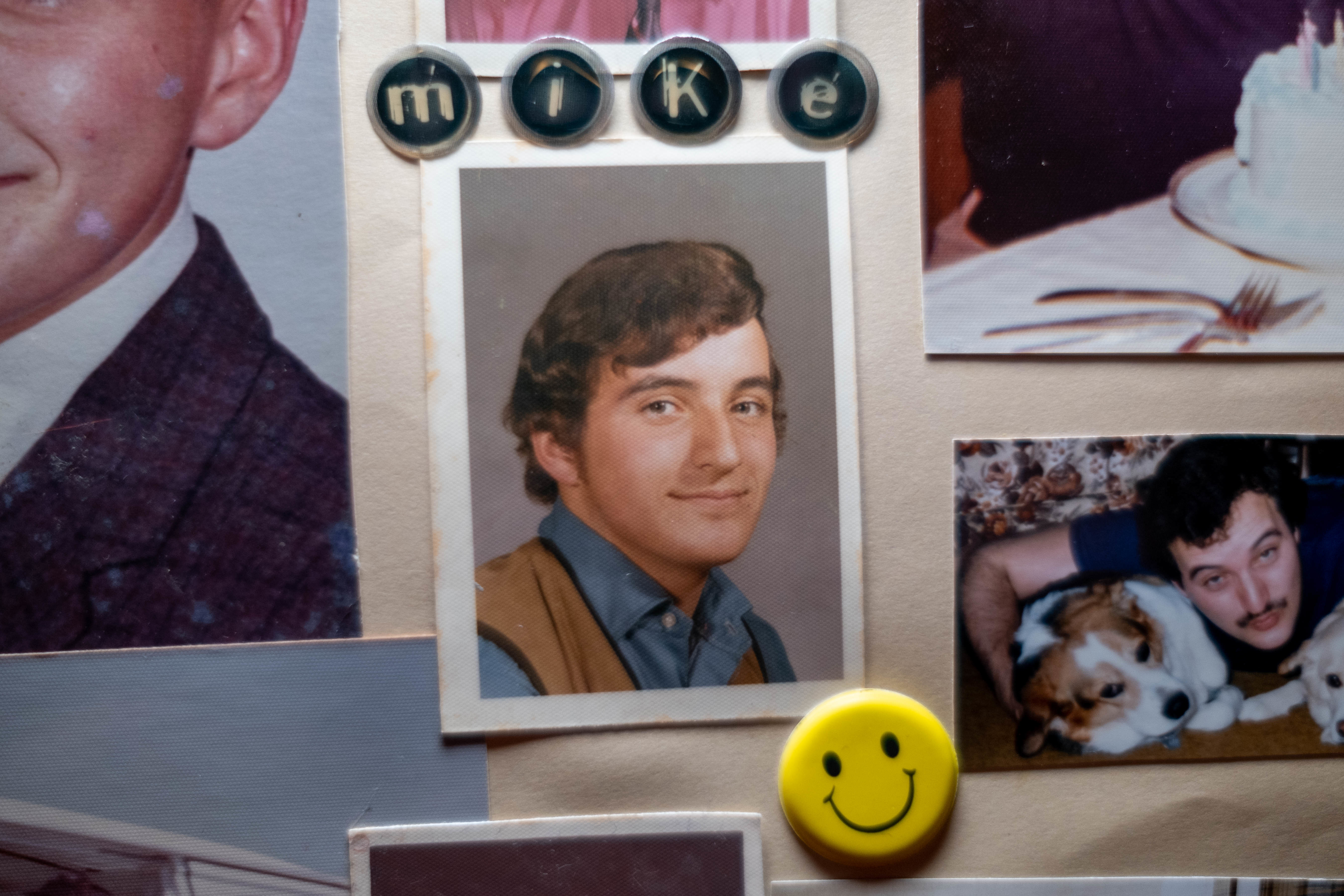 Martell runs his own business teaching sign language and consulting with families with deaf children.
"Trying to find work is very frustrating," he said. "You have to have certain requirements, and we weren't taught those in school. We didn't have life skills, we didn't have a lot of social skills and we're just thrown out in the world and then it's like, 'What the hell am I going to do now?'"
Corresponding with some former students has highlighted their limited written communication skills, said Wagner.
"The depth of the illiteracy is quite stark," he said.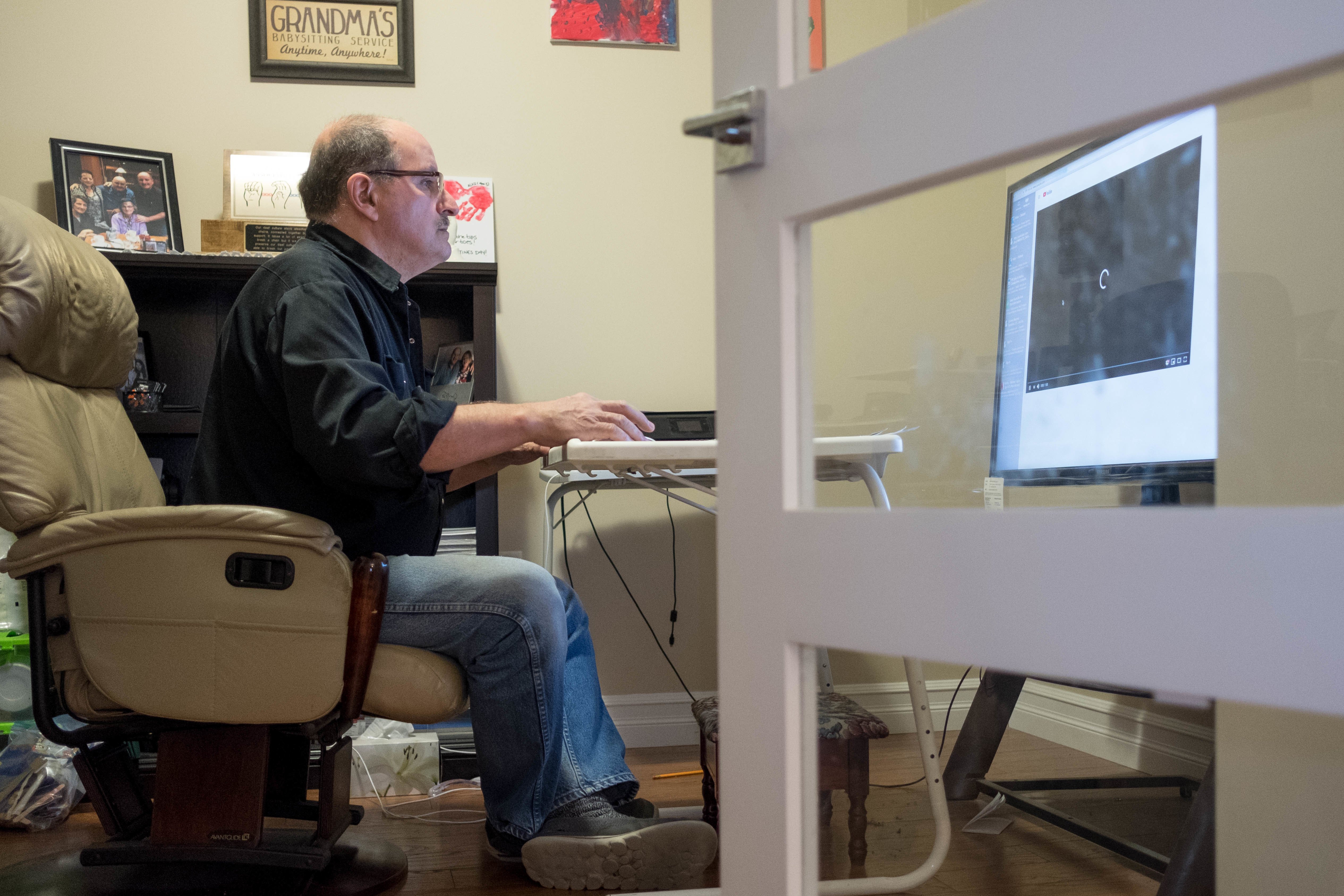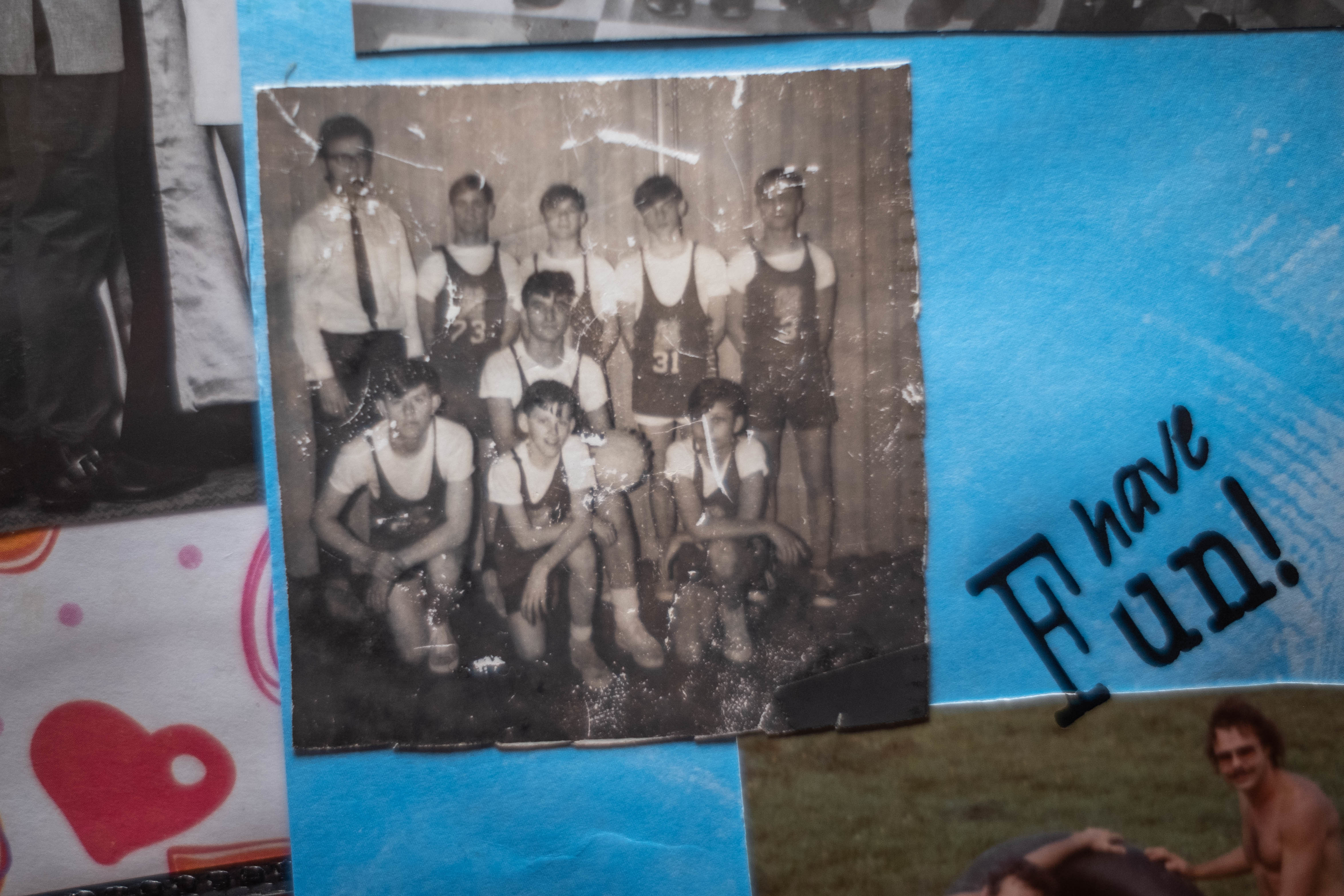 As the class-action lawsuit enters its fifth year, some are hopeful the case's eventual resolution will bring something positive to the deaf community and to former students who suffered abuse at the schools.
Perrier said he hopes any resolution would include a restorative justice component that would offer financial support for a new centre for deaf people to gather for social and educational purposes.
But others, such as Ross-Brimble, said compensation or an apology won't undo the years of harm she endured.
"I've been scarred. Money is not going to help resolve that," she said.
An earlier class-action lawsuit filed by Wagners about abuse at the Nova Scotia Home for Colored Children, a former orphanage on the outskirts of Dartmouth, N.S., resulted in compensation totalling $34 million, minus $5.78 million paid to the law firm. Wagner would not speculate on how much compensation could be awarded to former students at the schools for the deaf.
Former students say they want to share their stories of what they endured.
"I think it's important for people to realize how much we've suffered, how much we've gone through," says Ross-Brimble.
For Martell, the bitterness he feels is hard to shake.
"Right now, I am angry," he said. "I want them to realize that they were wrong.
"That school destroyed my life."