In most ways, Deacon Dileep Athaide does exactly what most chaplains do for their parishioners — he listens, offers compassion and spiritual guidance.
Except Athaide is not like most chaplains.
Instead, he's standing in the middle of Canada's busiest port, about to board a ship at the Westshore Terminal in Delta, B.C.
"Time to get the safety gear on," says Athaide.
He dons a hard hat, reflective vest and steel-toed shoes and starts marching up the steep gangway to the open deck.
For four years, Athaide has been a Catholic chaplain to the thousands of seafarers who work on the container ships and tankers in Metro Vancouver ports.

As the port chaplain, Athaide is often waved on board by the ship's crews.
"I've got some baked goods, some chocolates and blankets," he says to the mostly Filipino crew taking their lunch break during a recent visit.
"You're like Santa Claus," the ship's cook, Jourlim Layante, says jokingly.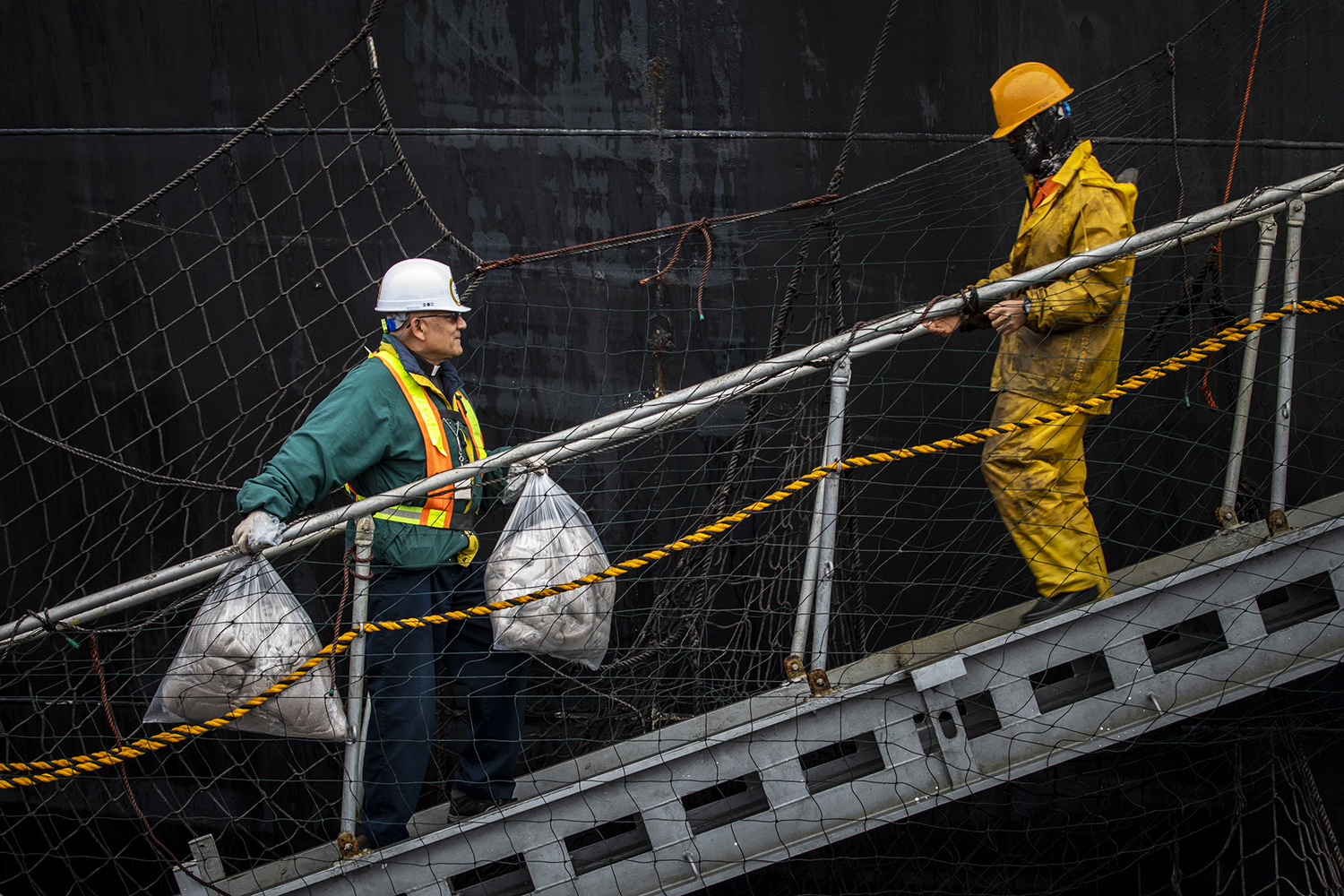 Athaide, 70, easily works the mess room. He chats up every seafarer about their families, life on the ship and their health. On special occasions, like Christmas, he'll also bring gifts.

And sometimes, these port chaplains are also called in during moments of pain or crisis.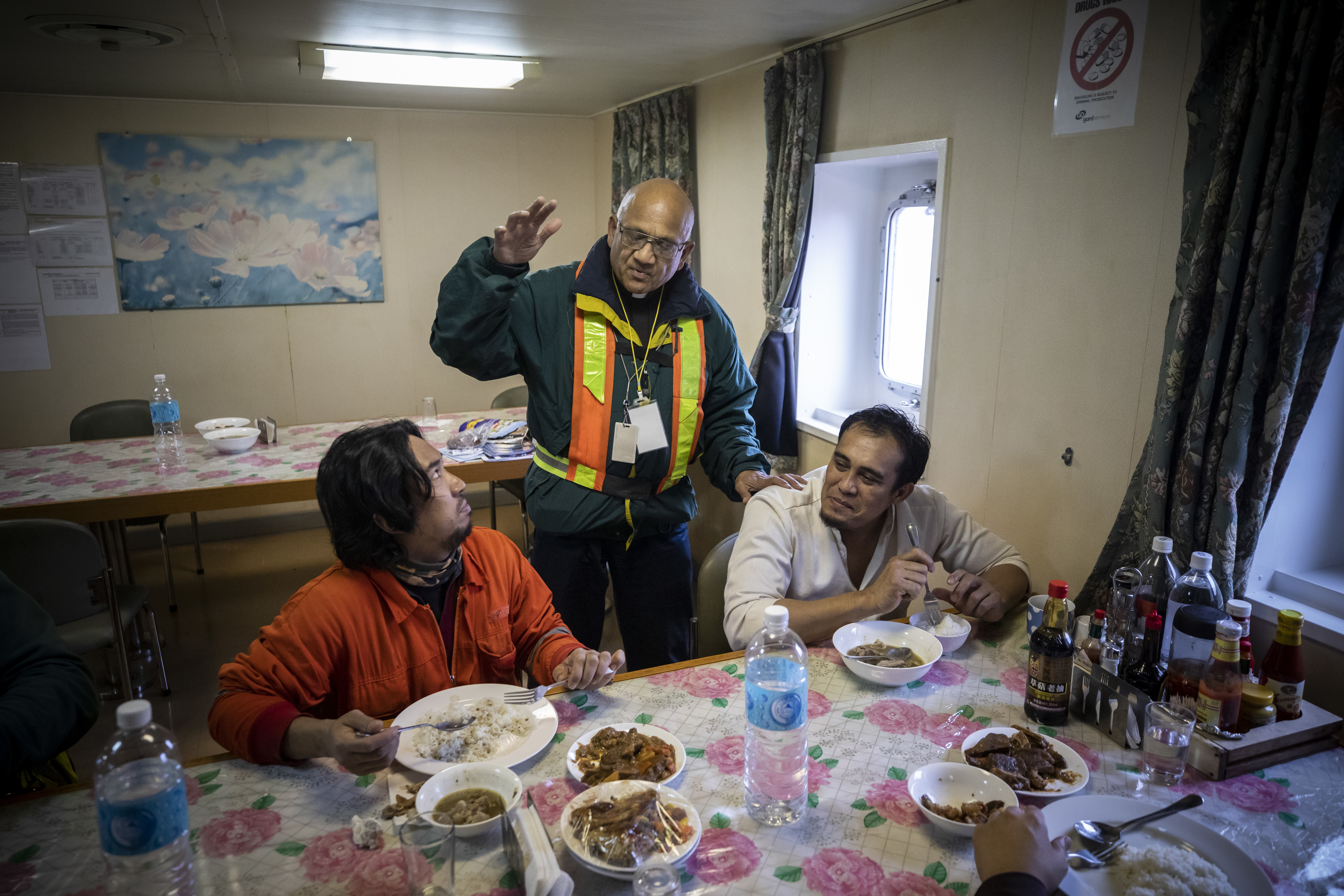 A few weeks ago, Athaide boarded a vessel where the crew had lost one of their members to a sudden heart attack while crossing the Pacific Ocean. He led a service and provided comfort to the grieving crew, and also blessed the ship with holy water.
"These seafarers sacrifice so much to be here. They're away from their families for months at a time … often over Christmas, just so that they can earn money and send it back home," he said. "And they're so important to our city, and yet, most people don't even know about them."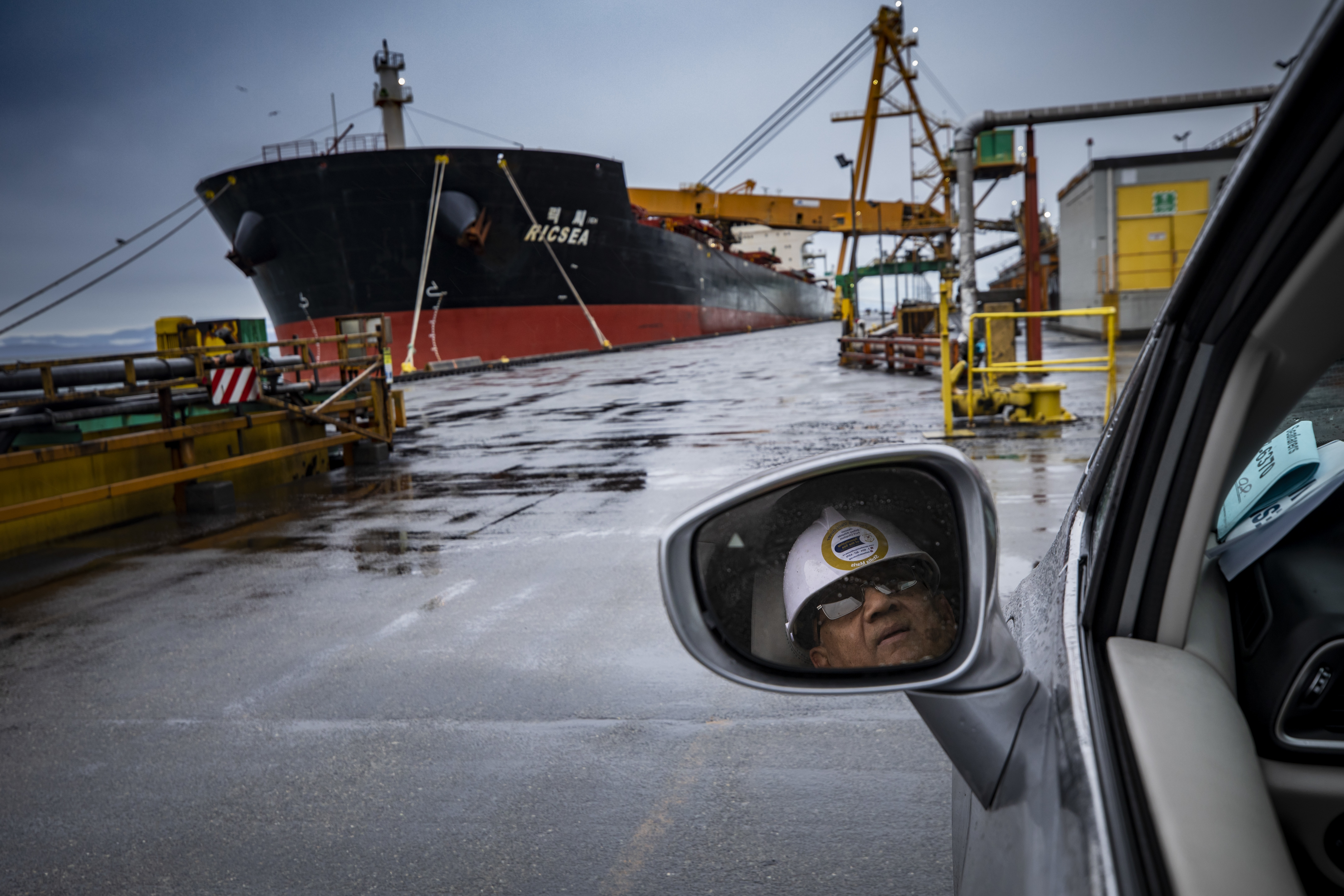 Seafarers bring the world to the Port of Vancouver, which extends from Roberts Bank in Delta, over to the Fraser River, and up Burrard Inlet.
Westshore Terminals in Delta, B.C., handles more than 33 million tonnes of coal per year, and the Port of Vancouver trades approximately $200 billion in goods with more than 170 trading economies.
And yet, the sailors are often disconnected from the cities and places they visit.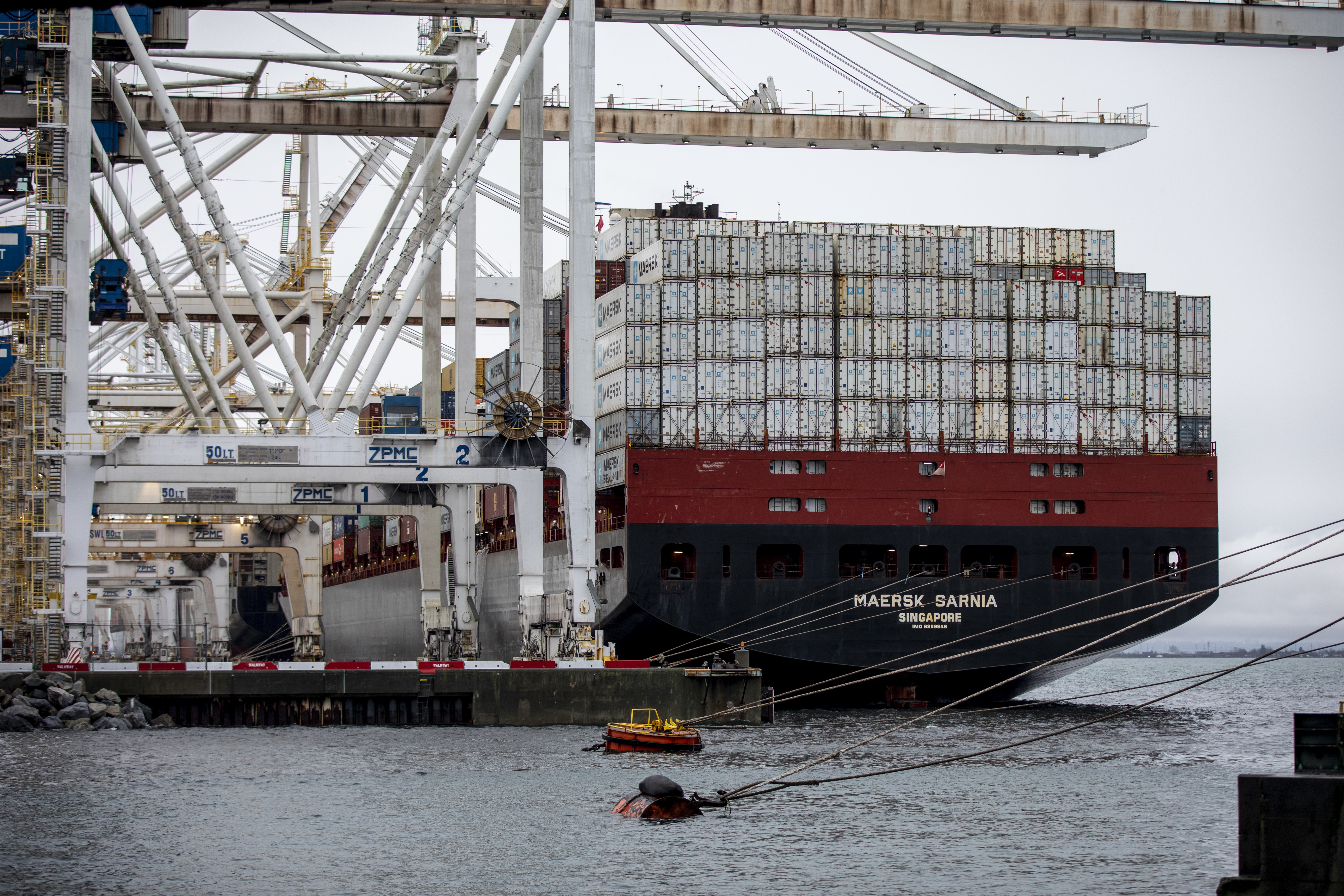 Port chaplains are often the first friendly face these sailors meet — they'll welcome them to Canada, give them a ride into town, bring food and blankets, and show them where to get free Wi-Fi so they can talk to their loved ones back home.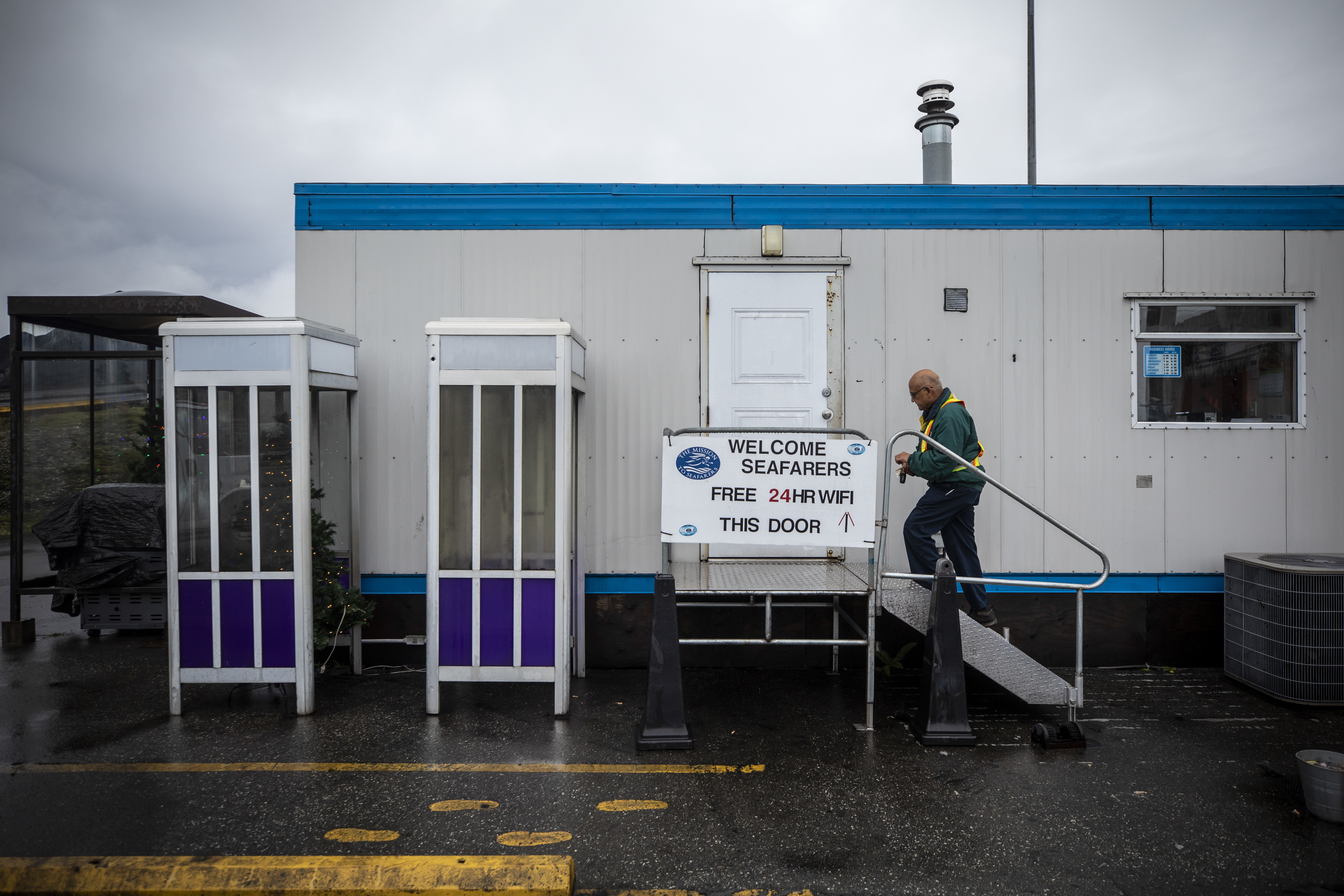 Being a deacon for lonely sailors was not something Athaide had in mind as part of his retirement plan.

Athaide was a geology professor and union activist. Already a devout Catholic, he became more involved in his church after his wife passed away. He became one of the first permanent deacons ordained by the Archdiocese of Vancouver in 2015 and assigned to the Apostleship of the Sea. He is now a regular face at Delta Port and Westshore Terminals.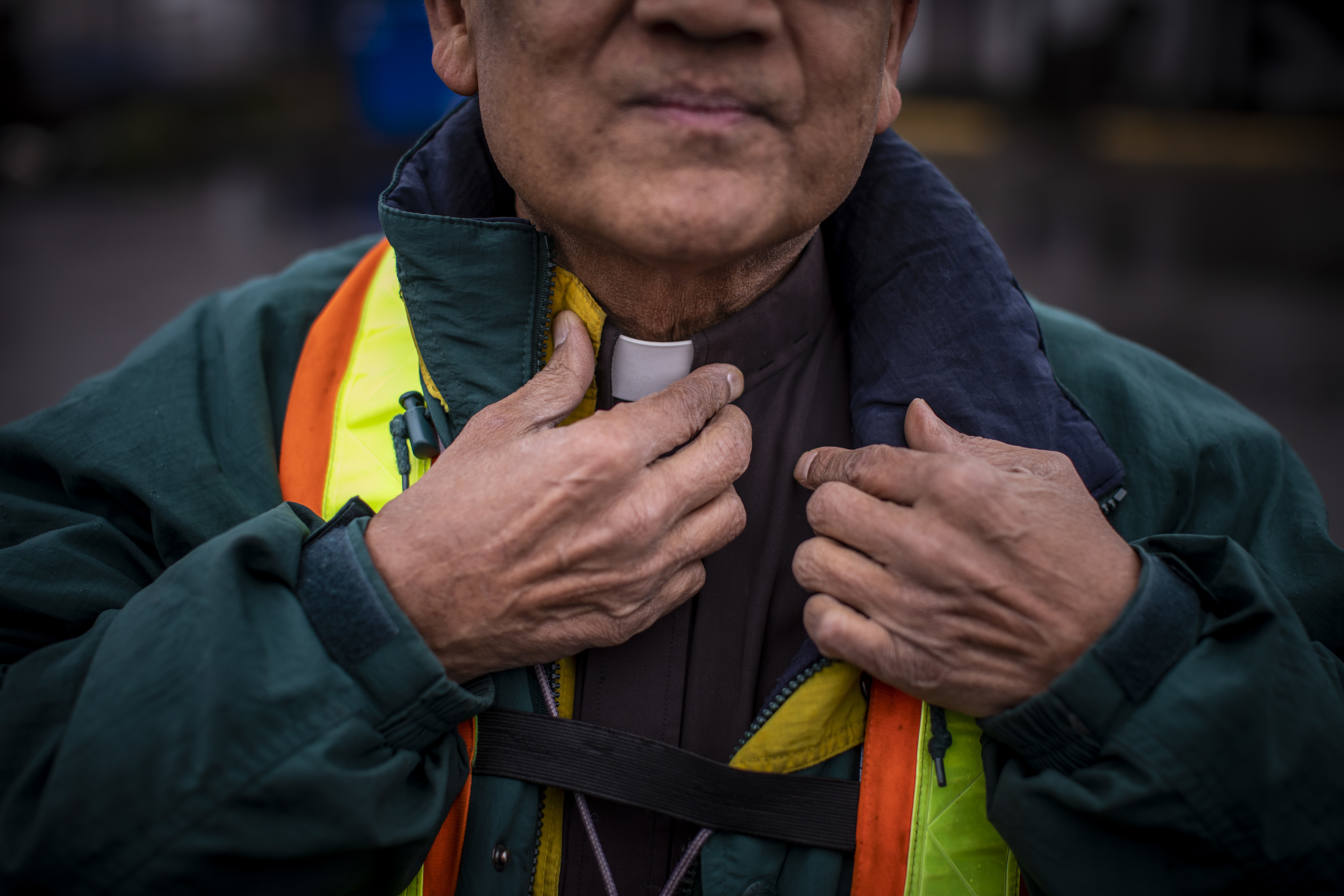 "Let's see … we have a ship today with some Indonesians and Koreans," he said, looking at an app on his phone that gives him information about the ship docked at the port.
This time, it's a ship whose crew he hasn't met before, but he regularly builds trust with seafarers over their three to 10-month contracts because the ships are usually on the same repeat route.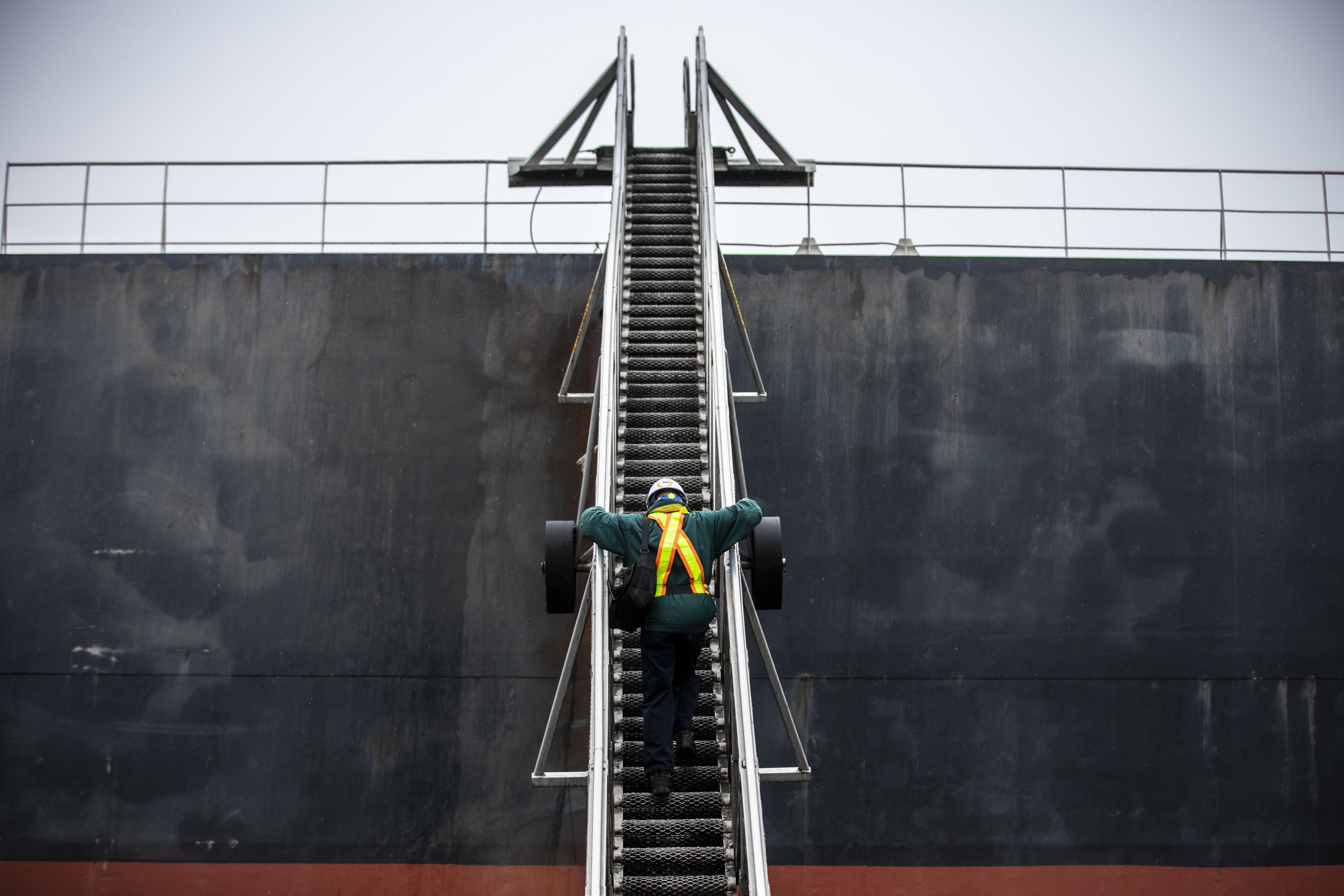 "Some deacons can't work at these ports because they might have a fear of heights," he said.
On deck, the ship's first officer comes out to greet him and apologizes that the crew is busy with an official inspection.
"No problem," Athaide says. "I just wanted to drop off some bread and baked goods for them."
The first officer thanks him profusely, but asks if there was any pork in the meal.
"Many of crew are Muslim, so they cannot eat pork."
The deacon reassures him the food is meatless and the pair shake hands.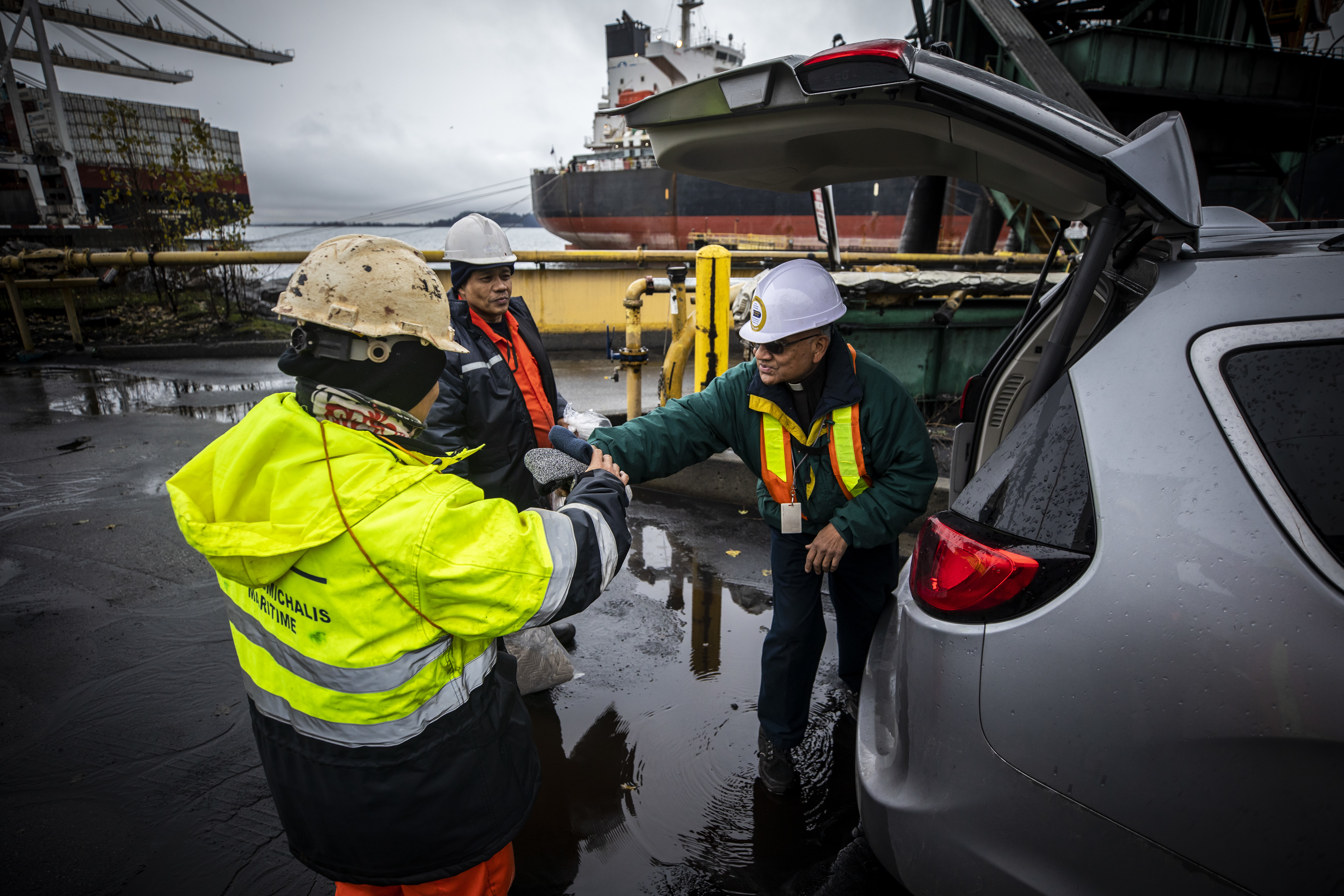 Whether they're Catholic or not, the deacon says he serves all the seafarers. As it happens, most of them are often Catholic — often from the Philippines or India.
Sometimes language can be a barrier, he says, but Athaide has picked up some rudimentary Tagalog. He also speaks Hindi, having learned it as a child before his family moved to Canada from Mumbai.
Christmas, he says, is a particularly lonely time for these sailors as they're away from their home and loved ones.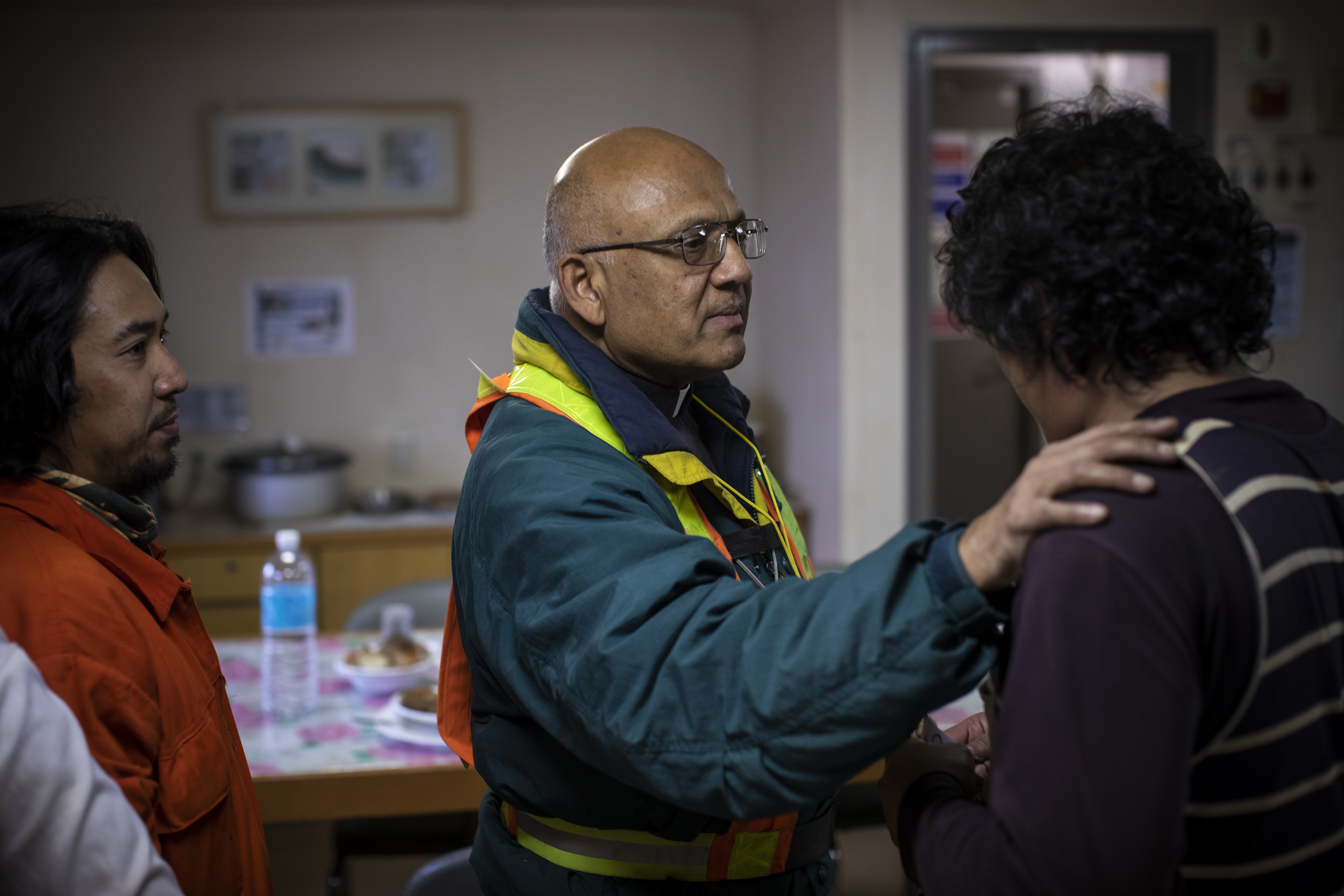 "So if you ever see a group of seafarers at the mall, just say hello. They're so happy to meet anyone from shore," he says.
And even though the days can be long and he's often run off his feet, Athaide says he wouldn't have it any other way.
"I feel so blessed at the end of the day because it's such rewarding work. Sometimes, I ask who is helping who. I learn so much through these seafarers."