First-generation farmers Sarah Fisher and Jamie Tingley of Off Beet Farm in Cow Bay, N.S., have entered their seventh market season.
Both came to farming from professional backgrounds — Fisher was a designer in Ottawa and Tingley was a nurse in Newfoundland. They were drawn to Nova Scotia by its coastline and surfing scene.
Values of hard work and being against the system brought them together. As they pursued alternative lifestyles such as homesteading and "kind of anarchistic ways of living, building and designing," says Fisher, they eventually landed on farming.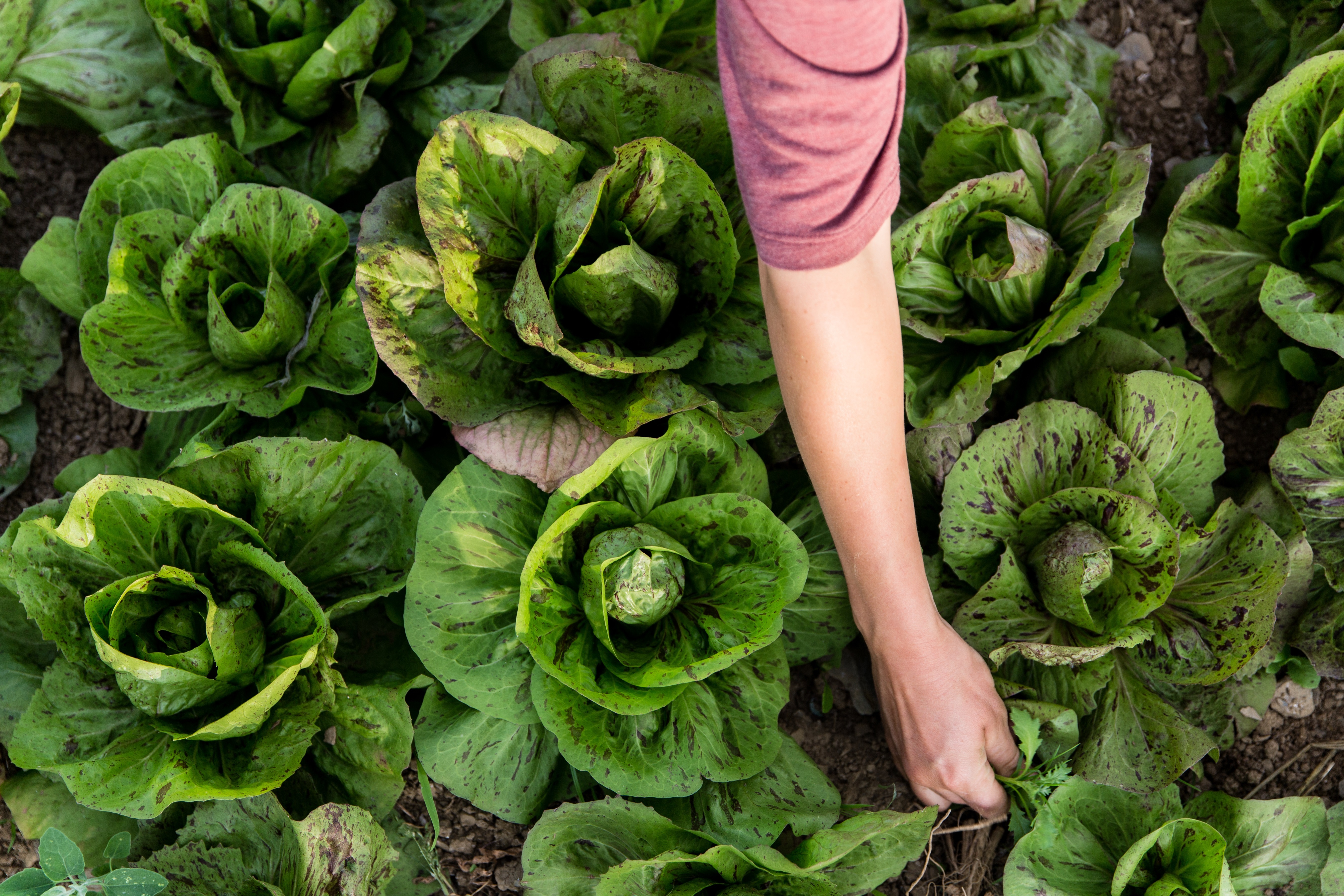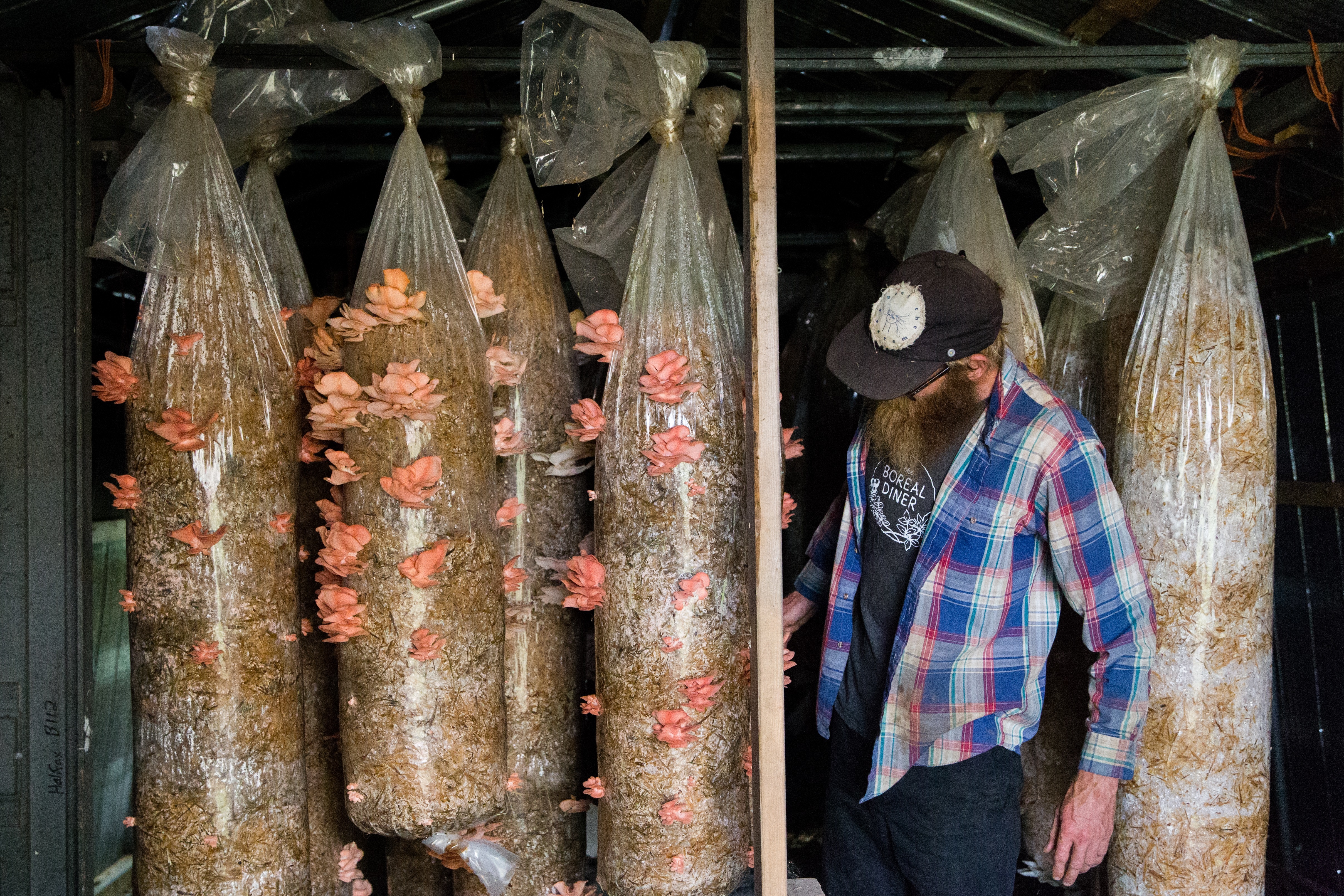 Off Beet Farm specializes in salad greens while growing a variety of vegetables, fruits, flowers and mushrooms. It is also experimenting with Chinese herbs and hybrid trees.
"I get excited about what I don't know and what I can still learn," says Fisher.
They farm on almost every inch of their home property and on nearby land acquired through a family that has lived in Cow Bay for generations.
"To me, I still see farming as one of the most rebellious jobs you could do, by far. It is one of the most honest jobs," says Tingley.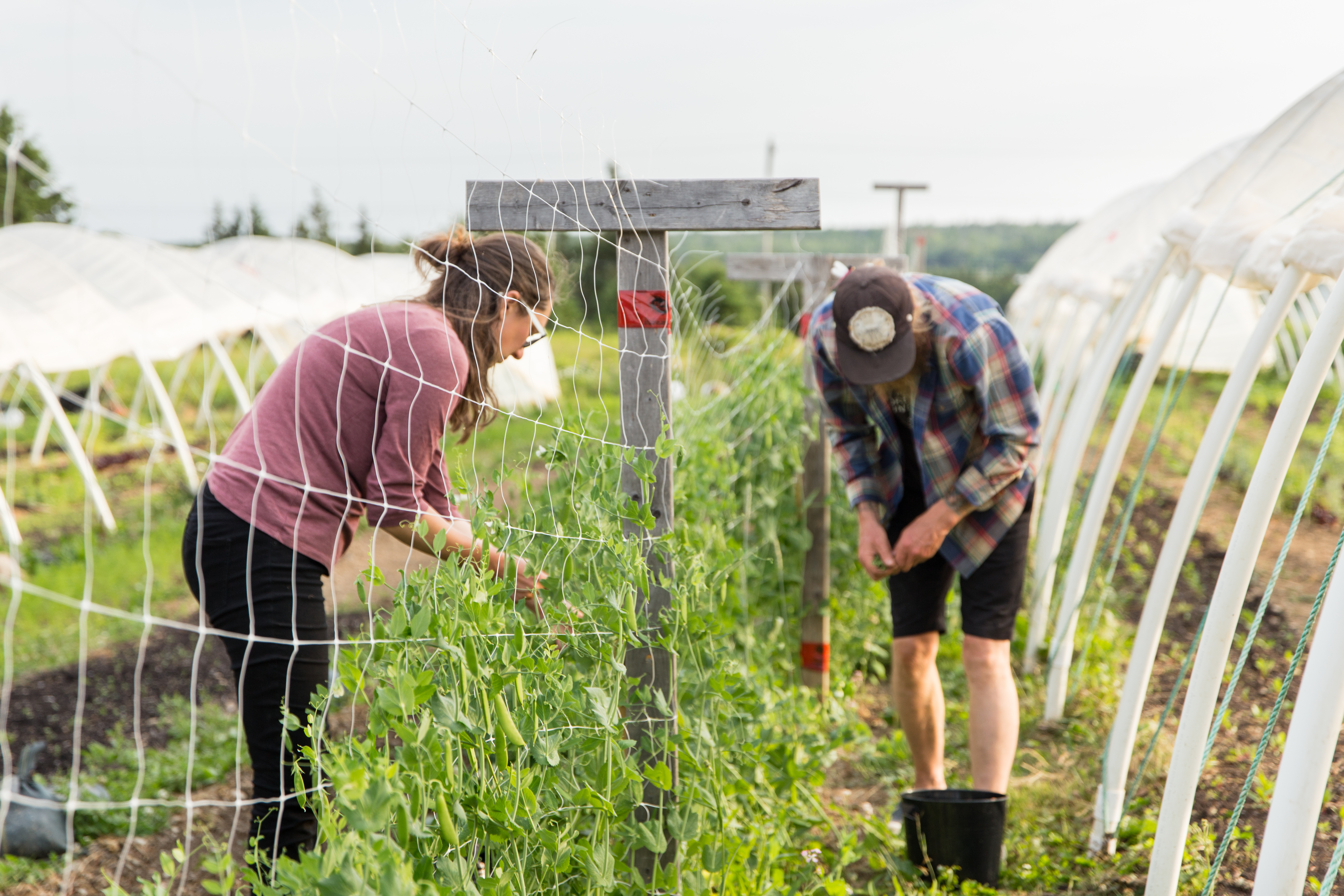 'All roads have always led back to this path'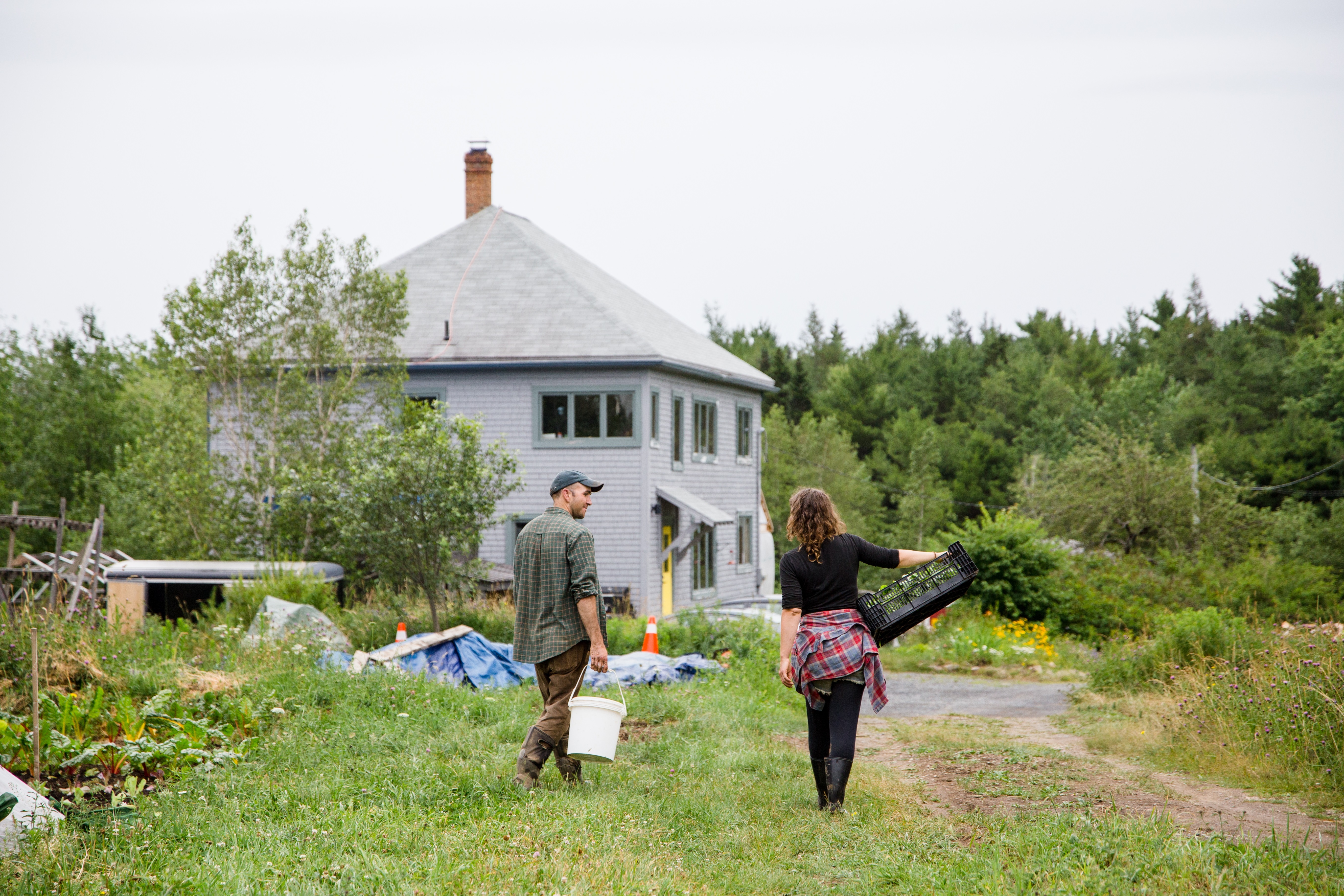 Chris Pyke and Mhari Lamarque, both in their late 20s, are the owners and farmers of newly established Sweet Fern Farm in Pleasantville, N.S., producing vegetables, herbs, flowers, eggs and chickens.
Pyke has a culinary background, working in restaurants and a butcher shop run by farmers.
"We are very passionate about food. We get to feed our community from our land and we are honoured to be able to provide nutritious and delicious food for local folks," says Pyke.
Lamarque has a master's degree in resource and environmental management and has worked on conservation projects, motivated by her curiosity about the human-environment relationship.
"In this time of great uncertainty with climate change and food security, we need young people who are passionate about growing food and feeding their communities," says Lamarque.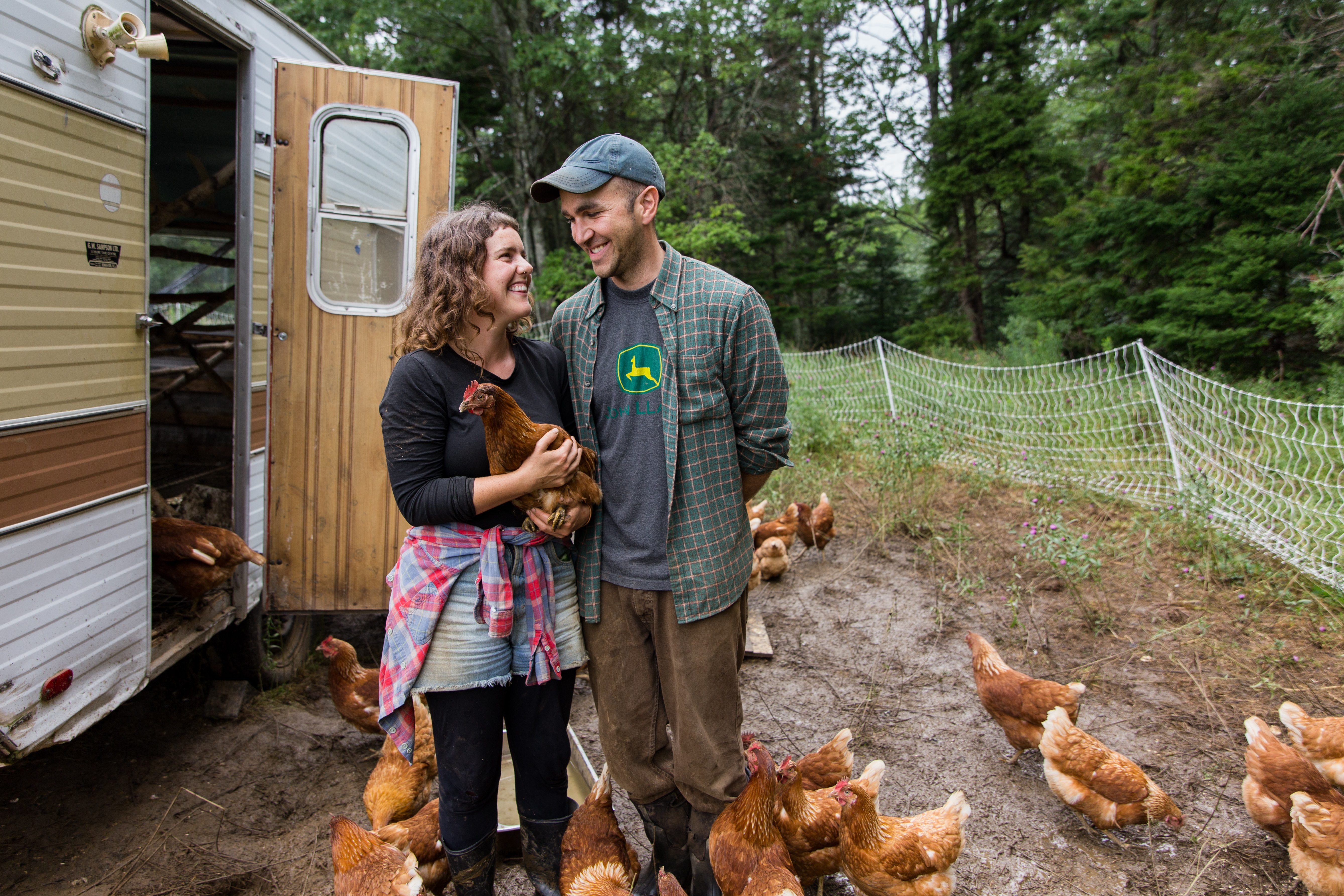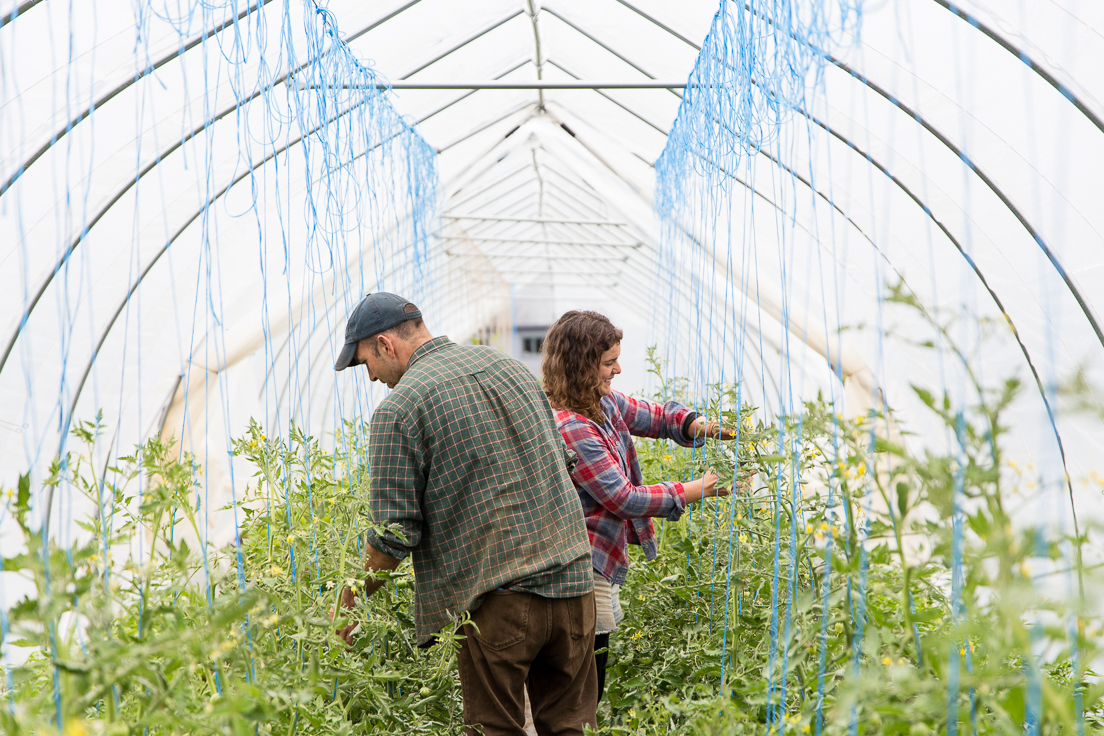 The pair grew up in Halifax and weren't brought up in farming.
But Lamarque spent much of her childhood tromping around barns and riding horses. Her grandfather was a farmer, although she never met him. Pyke spent his childhood summers in Cape Breton, where he learned gardening from his grandparents.
Their land in Pleasantville, located just outside Bridgewater, N.S., was a functional farm a few decades ago, until its fertility declined when a past owner sold off large amounts of topsoil.
Sweet Fern is in reference to the native, successional plant that thrives in disturbed areas and originally lined the road to their pasture.
"For us, all roads have always led back to this path. It's felt like a natural, professional progression and we are happy to have begun this next phase of our lives," says Lamarque.
Dirt between your toes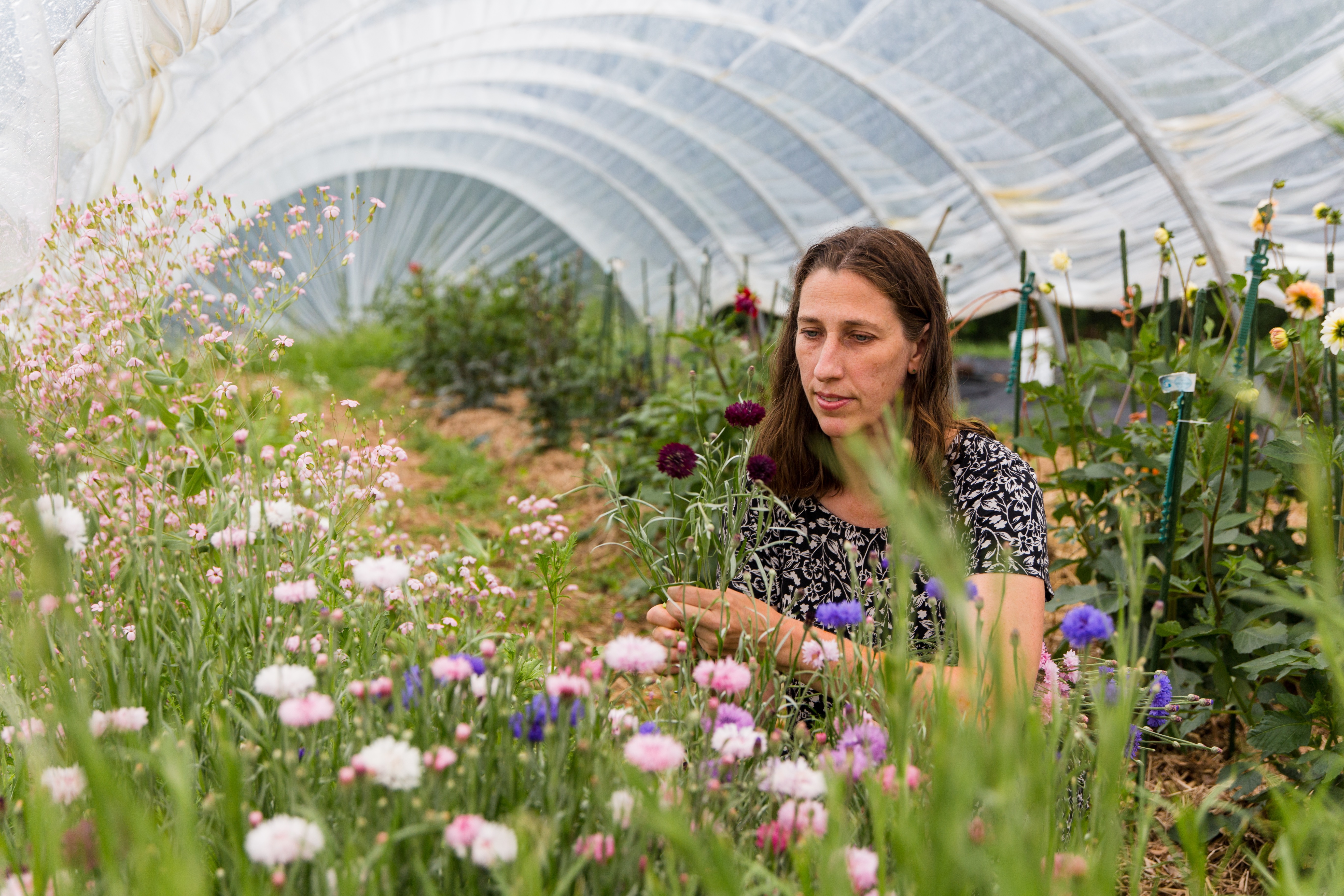 "Small-scale farming in Nova Scotia is vital to our rural communities," says Denise Stockdale, owner of Barefoot Blooms, a flourishing flower farm in Summerville, N.S.
Stockdale previously spent two decades in the environmental education field, with an emphasis on ecology and conservation.
She had "a desire to strengthen the relationship between humans and their natural world," which ultimately led her to take up farming.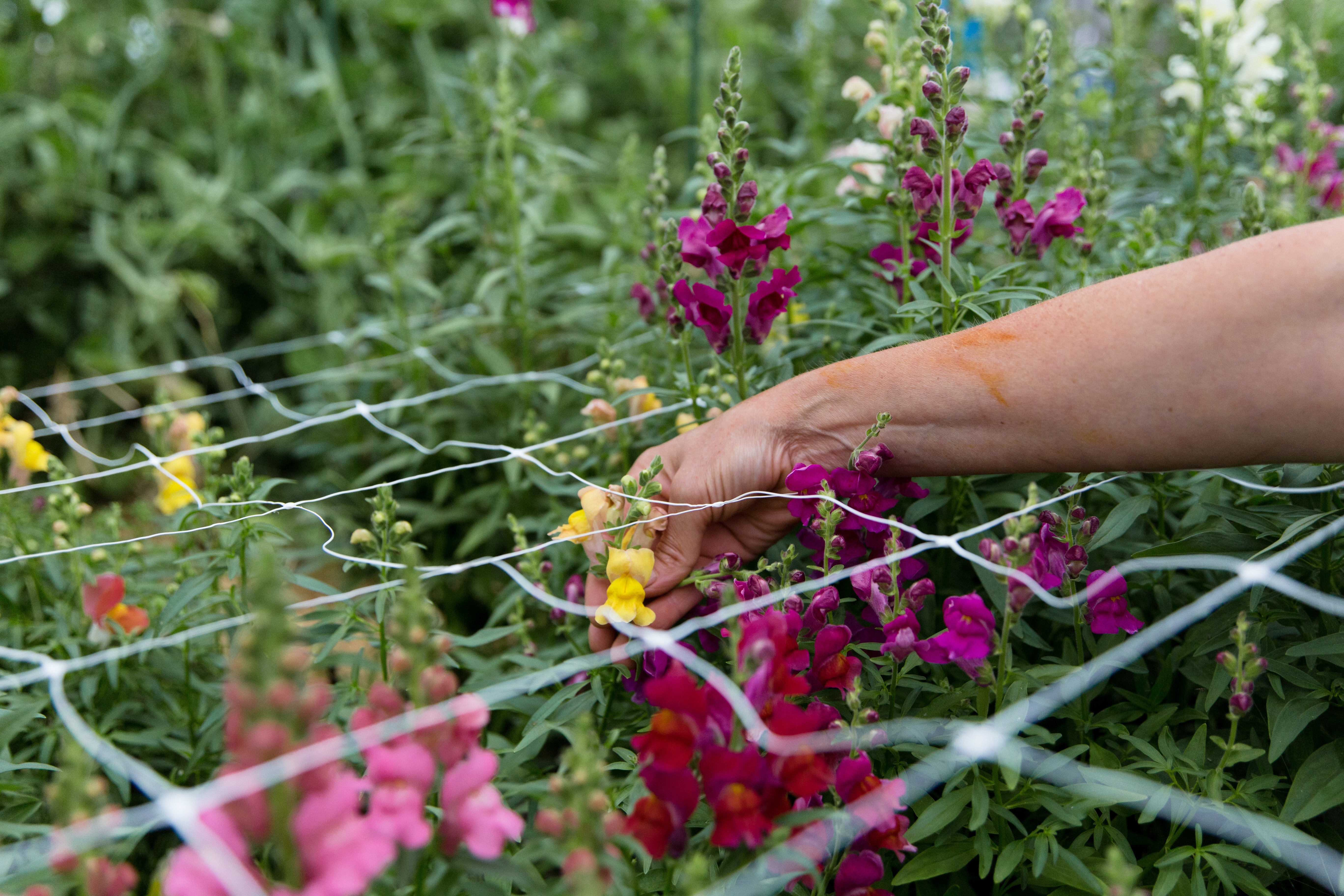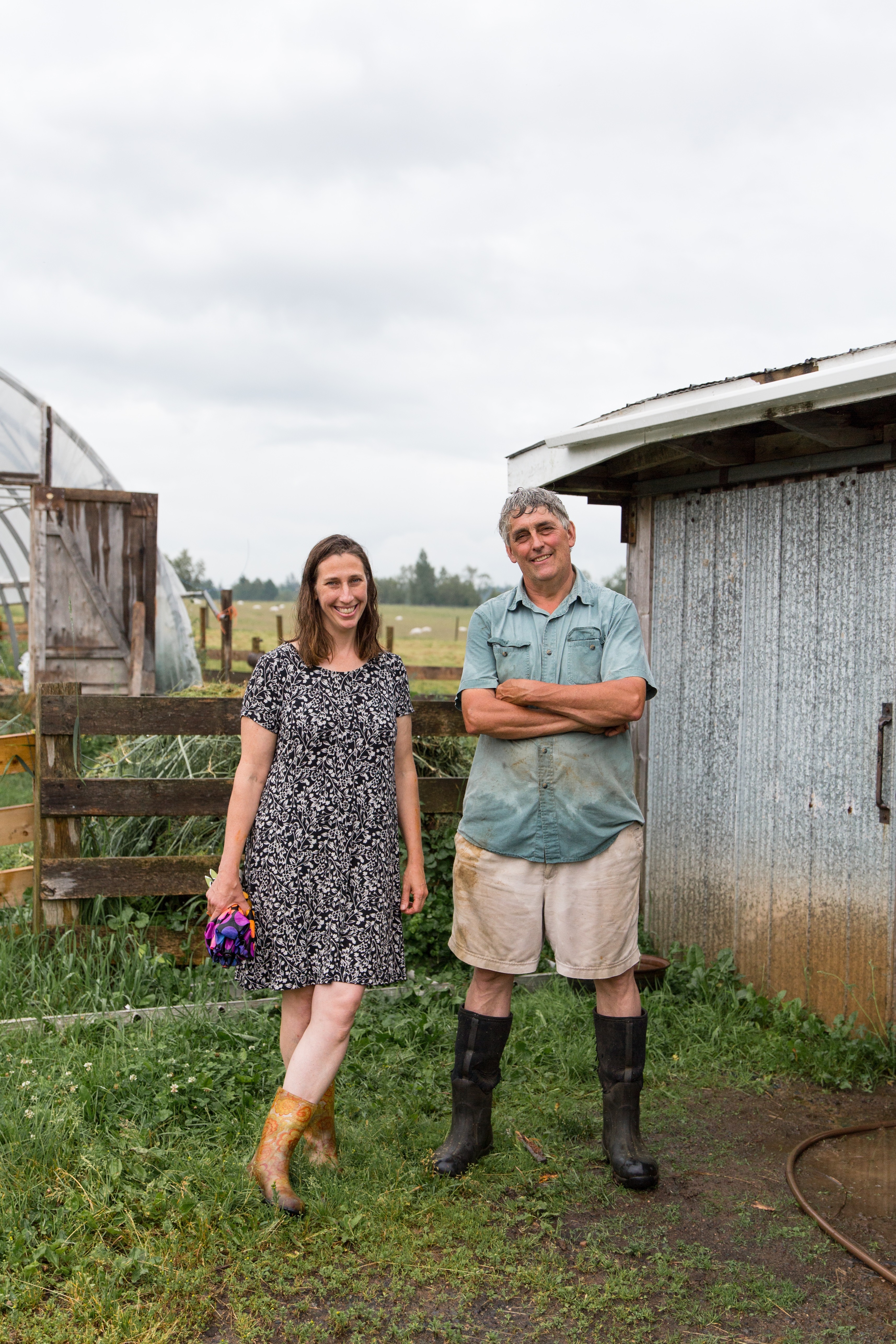 Stockdale uses her background in education during client visits, inviting them to walk through the gardens and get their hands dirty while they pick their floral palettes on site.
Part of the land where Stockdale farms is shared with her neighbour Rupert Jannasch, a sheep and produce farmer.
She chose the name Barefoot Blooms "because of the sense of connection that being barefoot conjures. Walking barefoot is highly sensory and you can't help but become aware of the intimacy between you and the earth through feet that are bare."