WARNING: This article contains disturbing content and may be triggering for those who have experienced sexual violence or know someone affected by it.
The young girl looked like a miniature version of Paige.
That's what Paige's friend Anne told her over the phone in the summer of 2019, expressing concern that a pre-teen camper who resembled her was having private rehearsals with Tom Lees, the 29-year-old musical director of the National Music Camp in Ontario's cottage country.
When Paige, who was 17 at the time, saw a photo of the girl, she knew she had to speak up about the secret sexual relationships Lees had pursued with both her and Anne.
"The minute I realized that there was possibly another girl going through this ... even younger than I was, I kind of went, this is a lot bigger than my nerves about the situation," Paige told CBC News. "I can't have another person go through this."

Paige and Anne reported Lees to police in August 2019 and the veteran staff member was arrested at the camp later that month.
Paige and Anne, whose real names CBC News is not using, met Lees as campers at National Music Camp, which is located on the shores of Lake Couchiching near Orillia, about 150 kilometres north of Toronto. The pair later worked alongside Lees at Camp Wahanowin, which runs on the same grounds. They both said that Lees sent them lewd messages and photo requests via Snapchat and text.
WATCH | 'Paige' describes how camp staffer pursued her on Snapchat when she was 15:
As teenage staff members there, the women say they also endured sexual abuse from at least one other male employee.
Paige and Anne reported Lees to police in August 2019 and the veteran staff member was arrested at the camp later that month. In April 2020, Lees pleaded guilty to luring a person under 16 years of age by means of telecommunication and possession of child pornography. After serving a few months in jail, Lees was released and has since returned home to his native U.K.
Lees did not respond to multiple requests for comment for this story.
The National Music Camp and Camp Wahanowin, both co-ed overnight camps, have been operating for more than 50 years and have become a childhood staple for generations of families. Owners Bruce Nashman and his wife, Patti, took over the camps from Bruce's father, who opened Camp Wahanowin in 1955 and the National Music Camp a decade later.
Campers range in age from six to 16, at which point they attend as counsellors-in-training. Staff members at camp can be as young as 17.
Lees worked at either the National Music Camp or Camp Wahanowin — or both — every year from 2011 until his arrest in 2019.
Paige and Anne are each suing the camps in Ontario Superior Court for $750,000 on the basis that the businesses knew — or should have known — what was going on. The statement of claim alleges the camps were negligent in failing to change the "sexualized camp environments," which the lawsuit says allowed Lees and two other male staff members to engage in "illegal and immoral sexual activities with children who were under their supervision."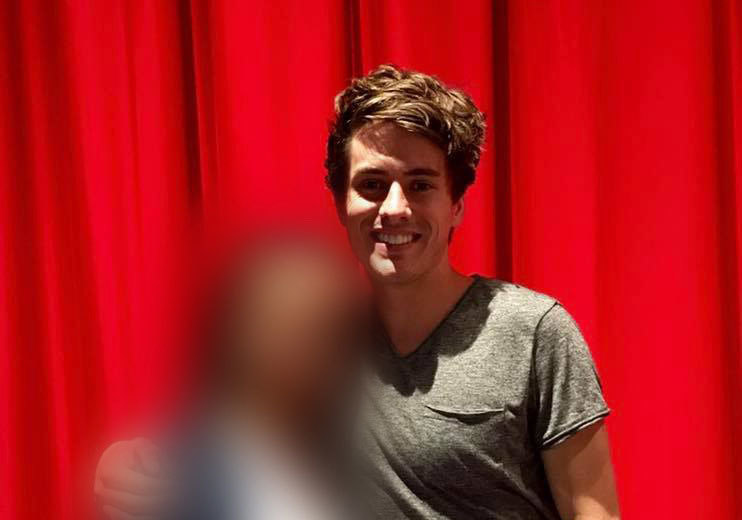 "It's the operation as a whole that allows all of this to happen. It's the camp environment," said Paige. "Something needs to be done, because I was being hurt as both an employee and as a camper — and both of those are unacceptable."
CBC News is using the names Paige and Anne for the plaintiffs because those are the pseudonyms used in their lawsuit and because they are victims of sexual misconduct and assault. The two other male staff members subject to allegations in the lawsuit are not being named because of a publication ban and because the incidents were never reported to police.
The lawsuit is still before the courts. Camp Wahanowin's lawyer, Sarah Jones, declined CBC News's requests for an interview and for comment on behalf of the Nashmans and the camp itself.
In a statement of defence, the camps deny having any information about Lees and the two other male staff members that would have suggested they'd commit "the types of acts alleged" before Lees's arrest in 2019 and before receiving reports from Paige or Anne about the other two men in 2018.
But CBC News spoke to two former senior staff members at the camps who said they warned the directors team about Lees having inappropriate sexual relationships with underage staff members as early as the summer of 2017.
"I just constantly brought up [a 17-year-old-girl] and Tom, and as I found out about other people and Tom, I would say things," said a former staffer, one of a dozen ex-employees that CBC News spoke to during a year-long investigation into how the leadership of the family-owned camps has handled reports of sexual misconduct and assault in recent years.
Former employees describe a toxic and hyper-sexualized hookup culture at the camps, which they say directors knew about and that at least one director normalized by participating in the gossip around who was sleeping with whom. That environment, along with the way they say the camp handled seven reports of sexual assault since 2013 and the lack of industry-specific provincial oversight of overnight camps, leaves many former staff members worried about the safety of female campers and staff at both camps.
'Things became extremely toxic'
Paige says she met Lees in 2017 while attending the National Music Camp, but she didn't really talk to him until Lees added her on Snapchat during his flight home to the U.K. that summer. During that text conversation, she says Lees told her she was a very talented singer. But then their conversation shifted.
"He's on the plane and he proceeds to go, 'Have you ever heard of the Mile High Club?'" recalled Paige. "And I'm 15, so no, I hadn't."
Paige says she thought the comment was odd, but friends from camp told her to stay in contact with Lees, because they said he was a big deal in the musical theatre world.
"All of a sudden it was an honour that he was speaking to me, and that's when things became extremely toxic," said Paige. "All I wanted was the validation that I was good, that I was talented … and he's telling me all these things."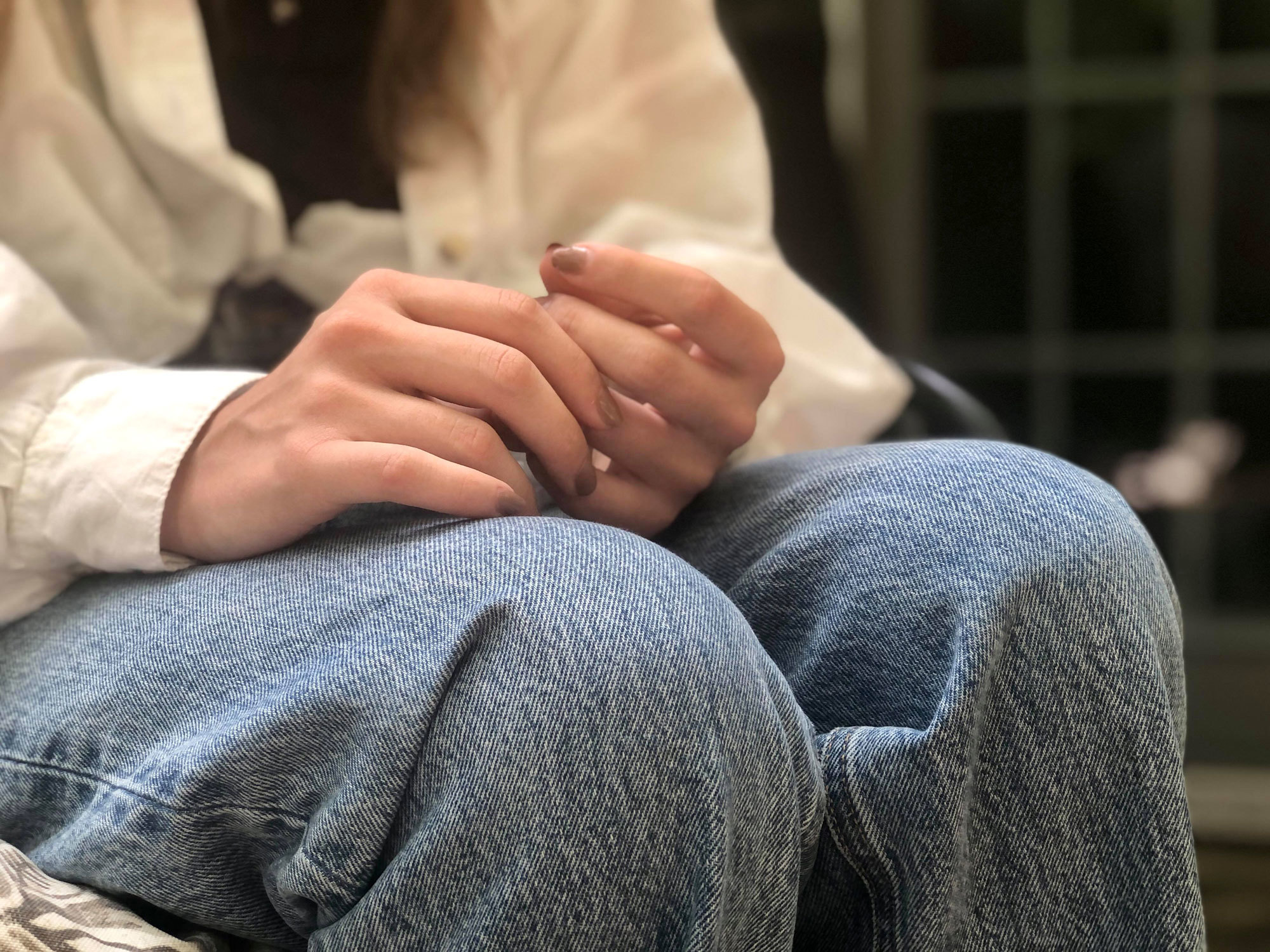 Paige now describes what happened to her as grooming. She says she and Lees kept in contact by Snapchat, FaceTime and text until the following summer, when they started working together at Camp Wahanowin. Paige says their virtual communications included requests for photos of her when she was as young as eight or nine, so he could "watch her grow up."
"I had no concept that somebody could be twisting that around," said Paige. "It was when I saw those same photos in an evidence binder, I kind of understood."
Like Paige, Anne says Lees started grooming her as a 15-year-old when he added her on Snapchat. "From there it was kind of a poking and prodding to see what I would respond to," said Anne, "until it got to the point where it was just very blatantly, 'I want to see you with no clothes on.'" Like Paige, she says Lees asked her to share photos of herself as a kid.
The same summer that Paige met Lees, two former senior staff members say they first took their concerns about him sleeping with underage employees to camp director Pete Thistlethwaite. One of the former staffers says Thistlethwaite later told her that he'd spoken to Lees and given him a warning.
CBC News contacted Thistlethwaite about this and other reports for this story, but he declined to comment. Thistlethwaite has worked at both camps in some capacity since 1987, but has been a full-time director for the last 21 years, according to the camp website.
CBC News has granted both former senior staff members confidentiality, but for clarity, will refer to them in this story as Beth and Caroline.
In 2018, Lees was hired back for Camp Wahanowin and the National Music Camp. Beth says it was during that summer that he was accused of two alleged sexual assaults at an off-site staff party, which she says were reported to camp directors. Given those reports, Beth said she argued at a fall 2018 meeting with the entire director team — which included Thistlethwaite and the Nashmans — that Lees should not be hired back.
"I was like, 'We're done with Tom now, right?' And the response was, 'Well no, someone's going to talk to him,'" said Beth. "I asked: 'What's going to happen if he goes to jail? What are you going to do if someone comes forward?'"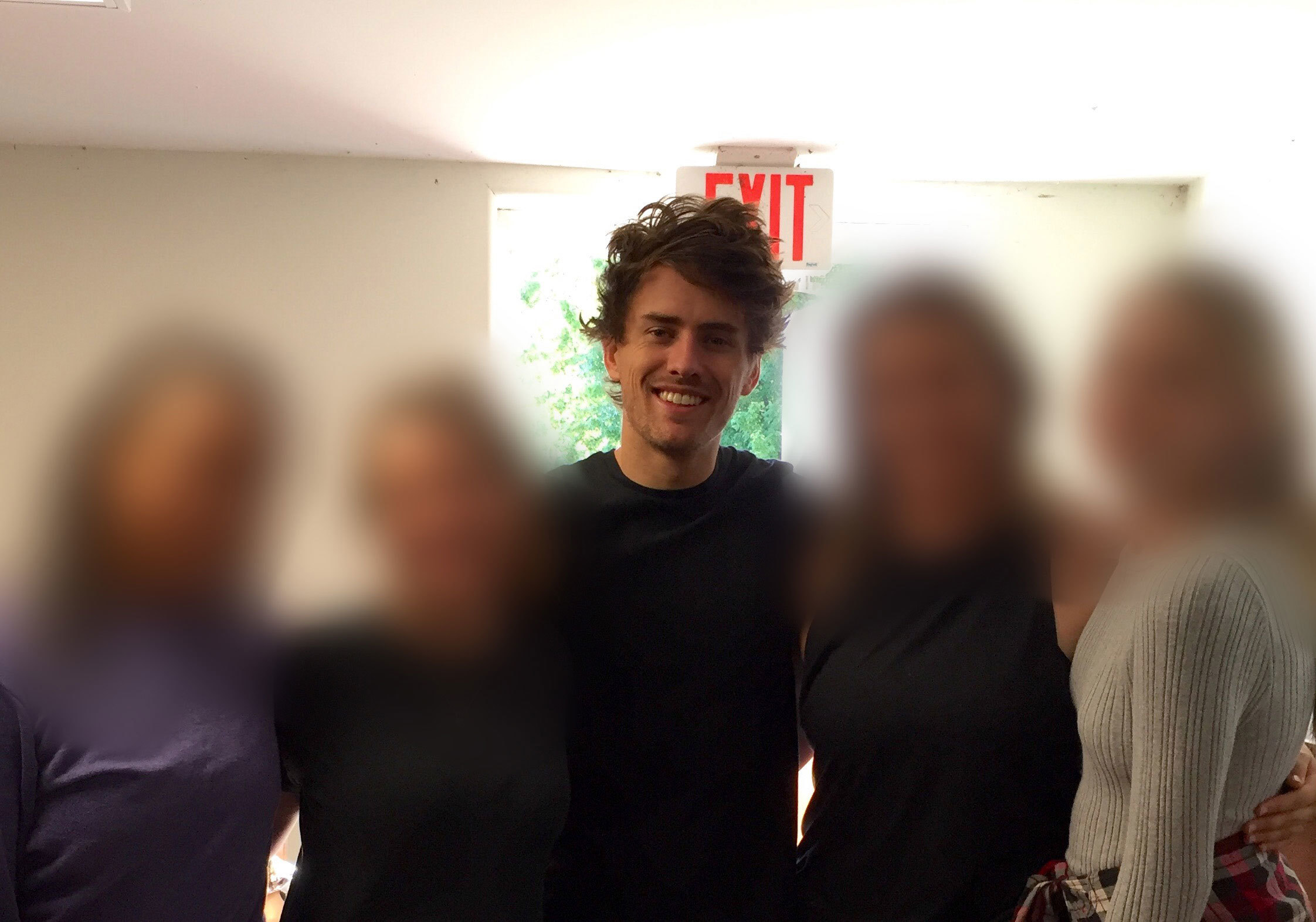 Caroline was also at that meeting and confirmed a senior staff member had brought up an alleged sexual assault involving Lees and was determined for him not to come back to camp.
Nonetheless, Lees was invited to return to National Music Camp in 2019. Anne told CBC News she thinks the camp kept bringing him back year after year because of the reputation he brought to the theatre program.
"There is absolutely no denying that he is a very talented musician and that kids like working with him," she said.
Lees accepted the invitation to come back — and before camp ended, he was arrested.
Anne was working at camp when officers showed up to arrest Lees.
"I still felt very loyal to him," she told CBC News. "But I felt more of a responsibility to protect everyone else that I knew, and every other camper in that camp, from experiencing him in the way that I did."
According to their statement of defence, the camps deny having any "actual knowledge or awareness of any circumstances that would, or ought to have, given rise to the need to investigate the conduct" of Lees, "or that would make it foreseeable" that he "would or could cause harm to campers and/or staff" before charges were laid against him in 2019.
Anne and Paige say the reason they went directly to police is partly because they'd both reported alleged sexual assaults involving other male staff members to camp directors the previous summer — when Paige was 16 and Anne was 17 — and say their reports were mishandled.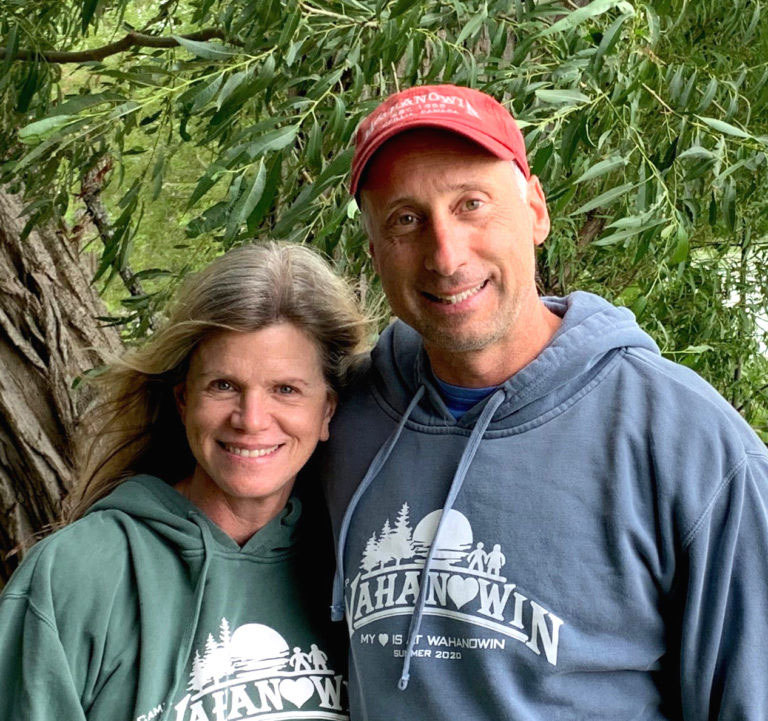 Despite the fact both women were underage and employees of the camp at the time, they say directors never suggested they report their allegations to police.
In a statement of defence, the camps deny that Anne and Paige's complaints were inadequately or improperly addressed, and argue immediate and reasonable steps were taken to investigate and respond to their allegations.
"At all material times, the Defendants had reasonable systems in place with respect to preventing and responding to inappropriate sexual behaviour at camp," the statement of defence reads. "The Defendants specifically plead that they did not, at any time, create, encourage, or condone sexual grooming, conduct, or activities, as alleged."
Anne says she'll never forget what camp co-owner Patti Nashman said to her the night Lees was arrested: that the only sexual misconduct allegations she'd had to deal with at the camp had been brought forward by Anne.
"When she said that, I wanted to jump in the lake, swim away and never come back," said Anne. "I felt as though she was saying, 'Look at all of this. This is all your fault. This is all because of you, you're the common denominator here and you're the issue.'"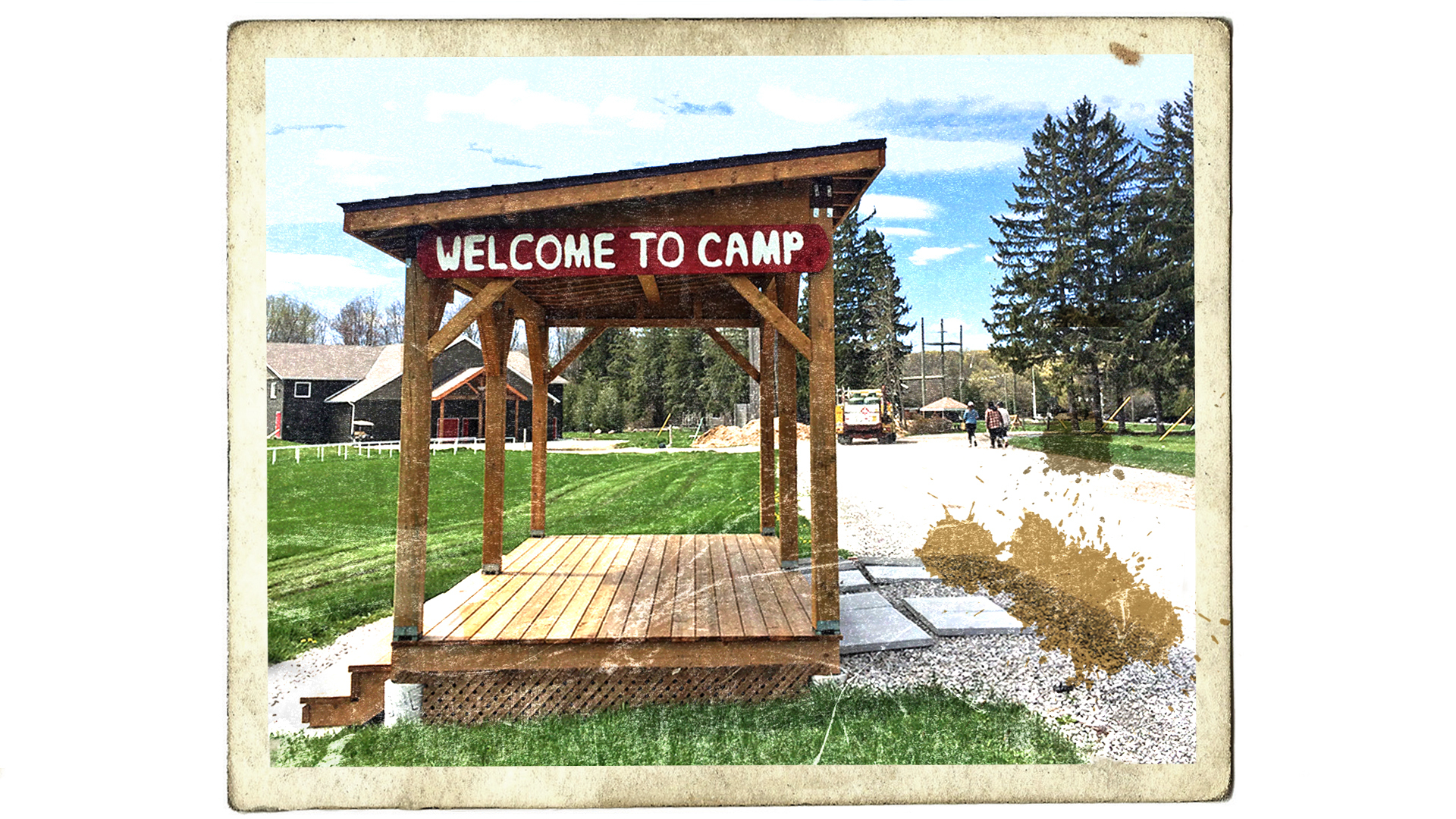 'I think we should contact the police'
Anne's complaint in 2018 was far from the first report of sexual assault the directors team had received, former staff members say.
In the fall of 2017, Caroline says she was sexually assaulted by a male staff member at camp. The next day, she told fellow employee Desiree Sibilo what happened.
"Immediately, I was like, 'We need to go see the director,'" Sibilo told CBC News.
Sibilo says Caroline asked her to be there when she told Pete Thistlethwaite. So the three of them were in Caroline's cabin that night when she described what happened. Afterward, Sibilo says Thistlethwaite told them he didn't know what to do.
"I said I think we should contact the police — like, 'She just told you she was assaulted on your property. I think we should call the police,'" Sibilo said. "He basically told me that, 'You know, that's pretty extreme' and he needs time to think about this, and he'll talk to the guy tomorrow and 'then we'll figure out what to do.'"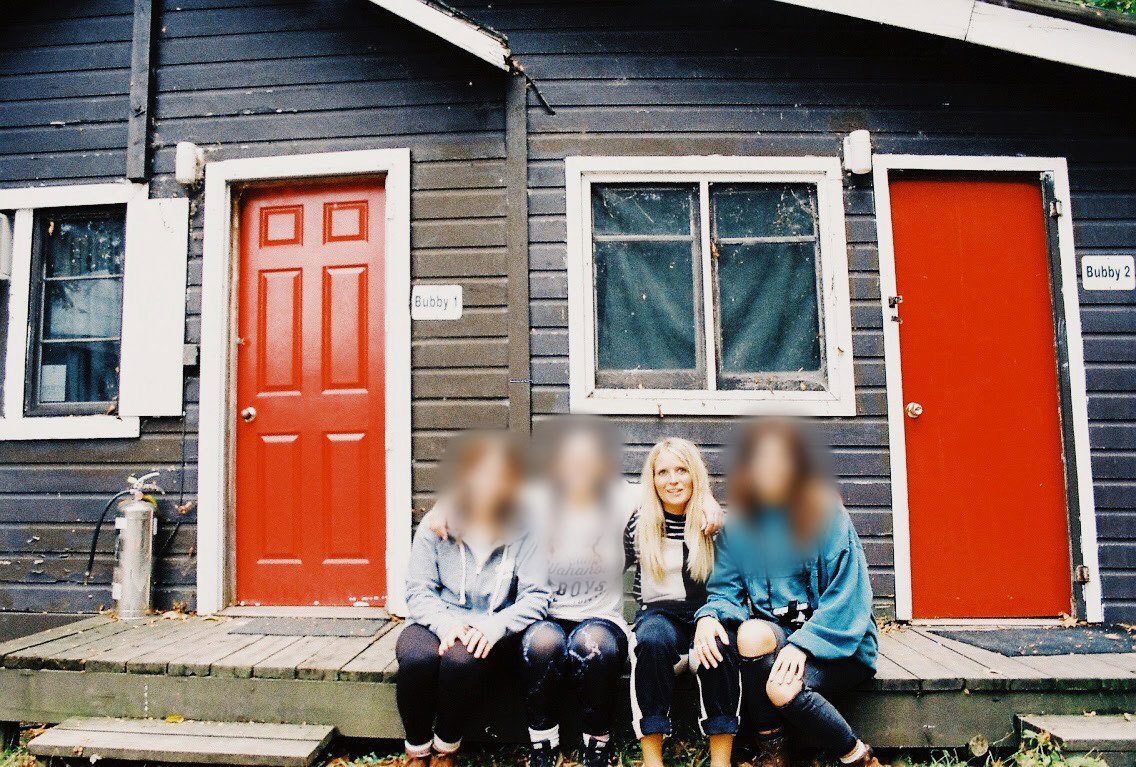 Sibilo says after Thistlethwaite spoke to the male staff member, the director told her the staffer said he didn't force himself on Caroline. Thistlethwaite believed him, but decided the employee had to leave camp anyway, Sibilo says.
Soon after, Thistlethwaite held an all-staff meeting.
"He basically said, 'We need to forgive [the staffer] and people make mistakes … it's not black and white, and he's our friend and we just need to move on, and enjoy the fall and all be friends,'" said Sibilo. "So he bought us all tickets to [Canada's] Wonderland and a case of beer."
Sibilo and former staff member Anna Porter were both at that meeting and say it felt like Thistlethwaite was "buying their silence." But Sibilo and Porter didn't stop talking about what happened — especially when they found out the male staff member had moved into Thistlewaite's home in Barrie, Ont.
"He was doing work at Pete's place and still getting paid for it," Porter told CBC News.
The pair said they objected to Thistlethwaite's decision to let the staffer stay at his house. In a meeting, they say he told them to move on because they were ruining staff morale.
"[Thistlethwaite] said, 'If it was my son, I would want people to forgive him and I would still love him,'" Sibilo recalled. "That just enraged me, because at the time I was like, if this was your daughter, you would not invite her rapist into your home."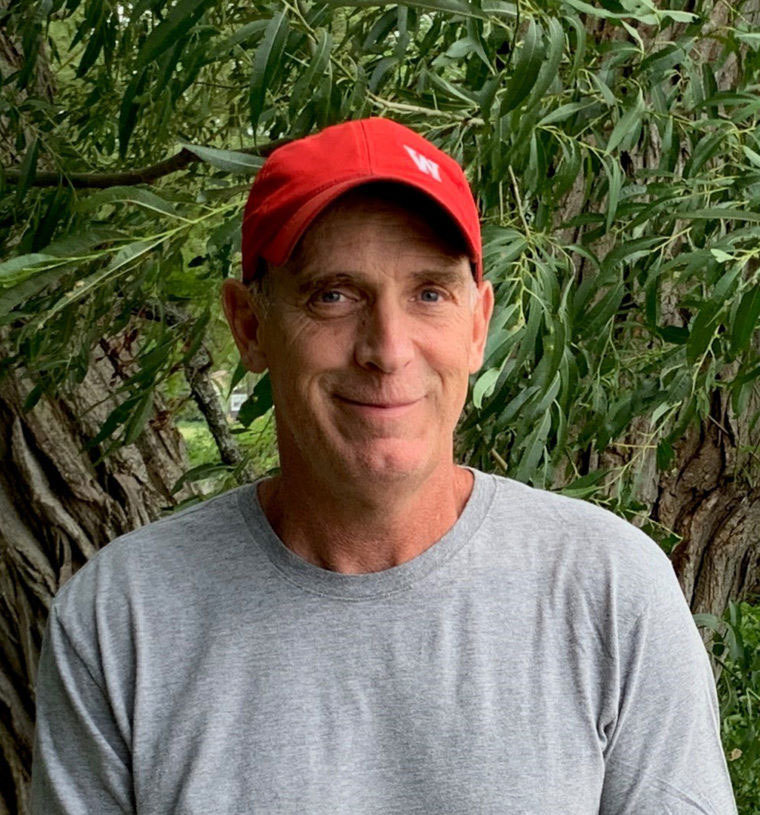 Caroline never reported her assault to police. She told CBC News the directors never suggested she go to authorities, and at the time, she felt overwhelmed and trusted her employers to handle the incident.
A couple of months later, Sibilo emailed Thistlethwaite to express her disgust with the way Caroline's report was handled.
In his response, which Sibilo shared with CBC News, Thistlethwaite said, "it was an error to allow [the male staff member] to stay at my house after camp. It is a decision I sincerely regret as it sent the wrong message to him, [Caroline] and others.
"I wholeheartedly support her and what she went through and I have made that explicitly clear" to the male staff member.
WATCH | Desiree Sibilo recalls camp director's response to a report of sexual assault:
Several former staff members hold the camp's culture at least partially responsible for alleged assaults there and how they were handled. These staffers provided CBC News with detailed examples of how social currency at camp was often connected to sexual experience.
For example, former staffers witnessed several instances of 14- to 16-year-olds playing the game Huckle Buckle. It involves campers pairing up and acting out commands from a counsellor. Former employees say the instructions would start out innocently, with one camper putting their hand on the other camper's foot, for example, but would escalate to every combination of hand or mouth on another camper's genitals or buttocks. The winning pair of campers were the ones willing to act out every command.
"Many of my friends from camp participated in this game," said former staff member Naoimh Sylvester. "[They] may argue that it's not inherently wrong or simply a part of the camp life cycle or rite of passage — which itself speaks to the camp environment."
In their statement of defence, the camps deny allegations they failed to take steps to prevent the playing of sexualized games like Huckle Buckle.
Former staff members say many counsellors were campers first, so games like Huckle Buckle prepared them for the employee hookup culture. This culture, they argue, was normalized by Thistlethwaite, whom they say always knew who was sleeping with whom.
Porter and Sibilo both told CBC News about a morning when Porter walked into the dining hall to a round of applause from a group of male staff members because she'd slept with someone at the table the night before.
"Pete was clapping, too, and stood up to shake my hand as I approached, congratulating me," said Porter. "I didn't feel uncomfortable, or like it was inappropriate, as that wasn't an unusual thing to happen at camp."
Sibilo thinks it's entirely inappropriate.
"A director shouldn't be having beers with his staff and talking about who they're having sex with," she said.
'That system is so flawed'
Since Lees's arrest in 2019, the camps have made some changes. In August 2020, owners Bruce and Patti Nashman stepped down as directors of the camps and handed over the reins to two new lead directors for day-to-day operations. The letter announcing the leadership change also said an internal review of policies, protocols, staffing and programs would continue.
CBC News asked the camps about their policies and protocols when it comes to reports of sexual misconduct and assault, and employee relationships, but a lawyer for the camps said they had no comment.
Some former staff members say the changes they know about don't go far enough, and believe the culture won't change as long as camp lifers like Thistlethwaite are around. The former employees were also shocked to learn that camps in Ontario aren't subject to licensing or an industry-specific provincial oversight body.
"The people holding themselves accountable are also the ones who are making money … There's no incentive for them to do the right thing," said Sibilo.
"That system is so flawed and it's failing our young people, and it's failing these young girls and women who go to this camp, because there's no one there to protect them."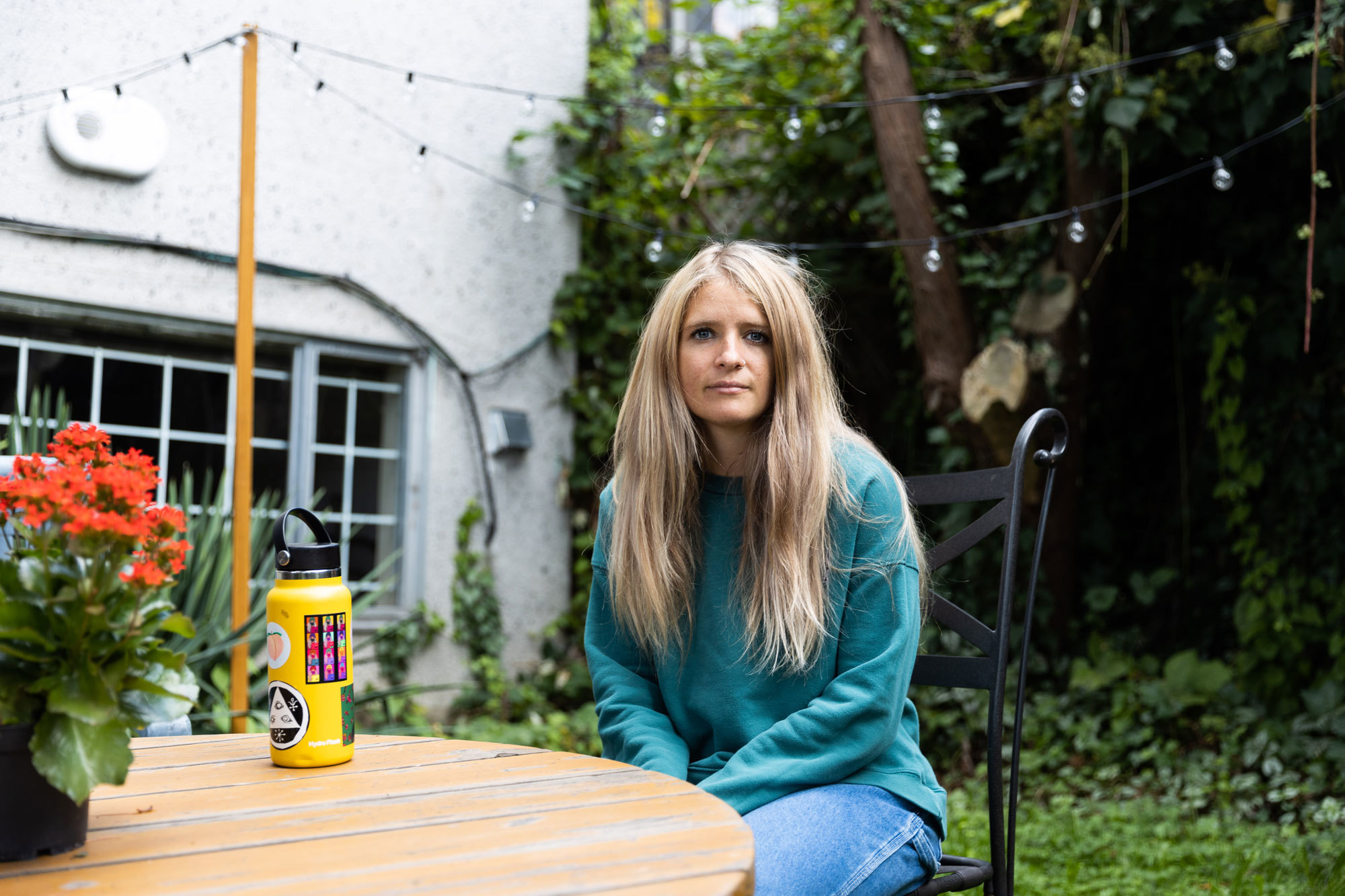 In a statement, Ministry of Labour spokesperson Benjamin Lim told CBC News the Occupational Health and Safety Act covers workers at overnight camps in Ontario. Lim said an inspector "will investigate any concerns or critical injuries" reported under the Act.
Both camps are accredited members of the Ontario Camps Association (OCA). But the organization isn't a licensing body and only has the power to rescind accreditation if a camp isn't meeting its standards.
CBC News requested an interview with the OCA for this story about the standards for its accredited camps in terms of preventing, and responding to, sexual misconduct and assault. But in an email, executive director Joy Levy said they were "unable to offer any comment."
In a 2013 story about preventing sex abuse at Ontario summer camps, the organization told CBC News it thought camps belonging to the OCA "are some of the best risk managers in the world." Then-executive director Heather Heagle said the organization scrutinizes its camps, which she said are inspected regularly and have strict guidelines that go beyond criminal record checks.
Four of the former staff members CBC News spoke to for this story said they were either never asked to show a criminal background check to the camps or were asked for a copy of the check some summers, but not others.
"[OCA] accreditation is like a teacher giving a four-year-old a gold star," said Anne. "There needs to be a governing body that actually has power that can make sure that camps respond to things in a proper way — and if they don't, that there are serious consequences."
Both Anne and Paige say their experiences at National Music Camp and Camp Wahanowin upended their lives in ways they don't want others to experience.
"It completely changed the way I had relationships with my friends, relationships with my parents, relationships with men, relationships with anyone," said Paige.
"I felt unfixable."
Additional reporting by Angelina King and Michelle Cheung

Support is available for anyone who has been sexually assaulted or who is affected by these reports. You can access crisis lines and local support services through this Government of Canada website or the Ending Violence Association of Canada database. If you're in immediate danger or fear for your safety or that of others around you, please call 911.