If he was alive today Byron Carr would be 66. He might be retired, with a partner, and decades of memories. But his life was cut short 30 years ago when someone used a towel to strangle him to death in the bedroom of his own home in Charlottetown on Nov. 11, 1988.
That someone has never been identified or held responsible for his murder.
Carr was a brother, a son, a teacher and a friend. His death remains the only unsolved murder in P.E.I. in recent times and police are appealing to anyone with information to come forward, so his family can have some peace.
"I can't express to the public enough the need to give this family closure," said Charlottetown Deputy Chief, Brad MacConnell.
The first few days are crucial in investigations of major cases like this — talking to witnesses and gathering information about the victim, and people close to them. In the Carr murder investigation however, police were met primarily with silence.
"I don't think this case was given the same level of sympathy from our community as others have," said MacConnell.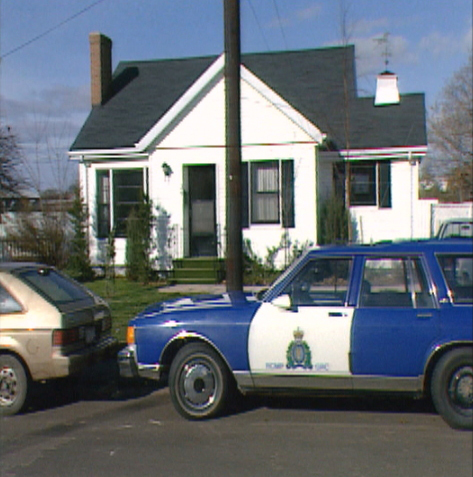 'Outed by his death'
Carr was killed following what police believe was a consensual sexual encounter with another man at a time when he — and many other gay men — kept their sexuality secret.
"He was outed by his death," said MacConnell, who reopened the cold case in 2007 and has been working on it ever since.
"That sensationalism at the time, when we were living in a different time in our culture, caused people some apprehension to want to get involved. I personally find that disappointing."
Contributing to the veil of silence was the lack of trust by many in the gay community at the time to confide in police.
There was also the fear that a serial killer was on the loose and that speaking with police as a witness might be setting themselves up as the killer's next target.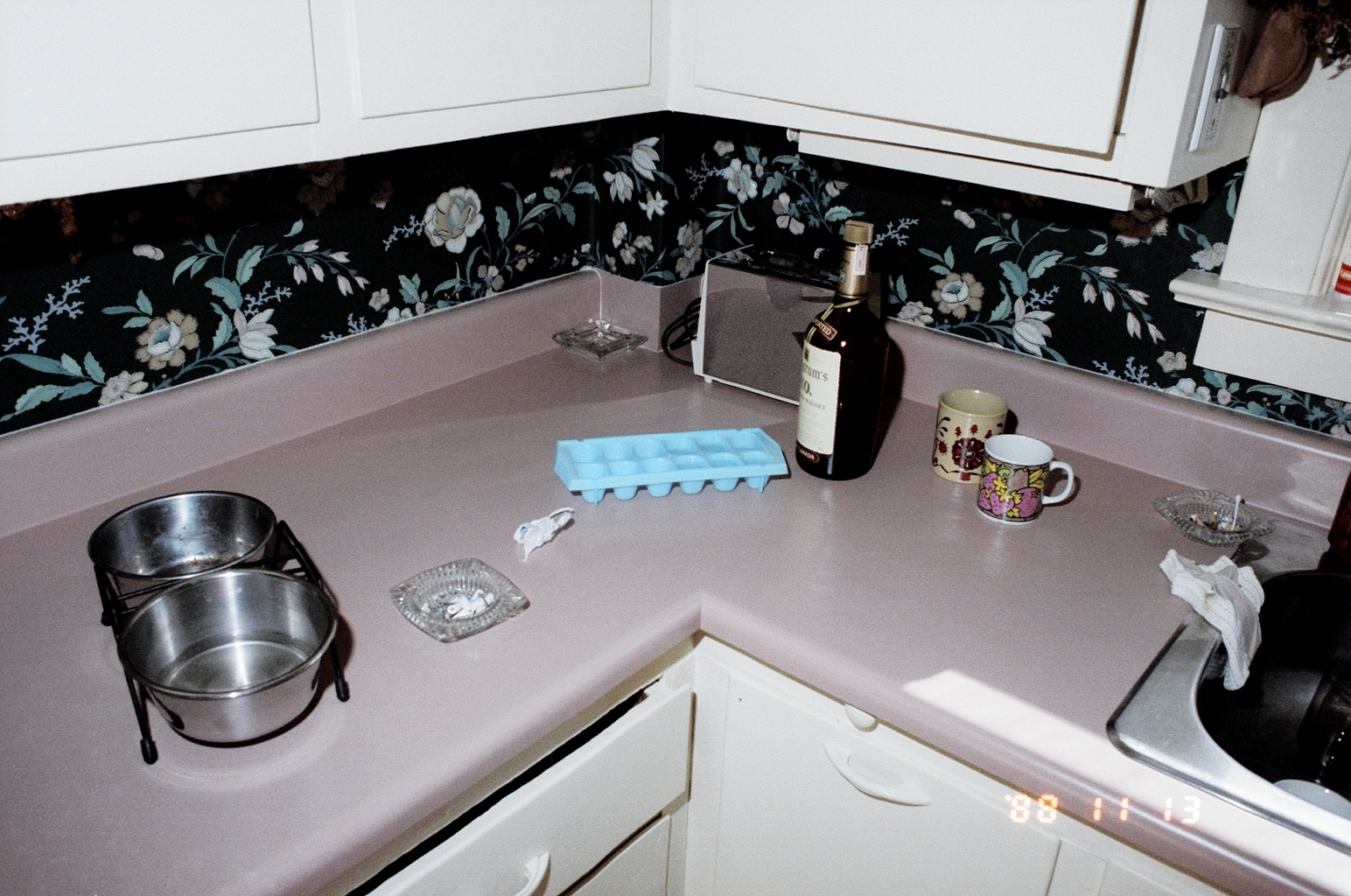 Building a timeline
MacConnell has interviewed hundreds of witnesses since he reopened the file, gradually uncovering some new leads and new evidence. He still hasn't been able to put a name to Carr's killer, but he has, he believes, inched closer.
"We feel confident in our process. We know it's been 30 years but it's proven time and time again, that if you're committed to the process, anything can be solved," MacConnell said.
Police have built a timeline of the hours leading up to Carr's death and the discovery of his body.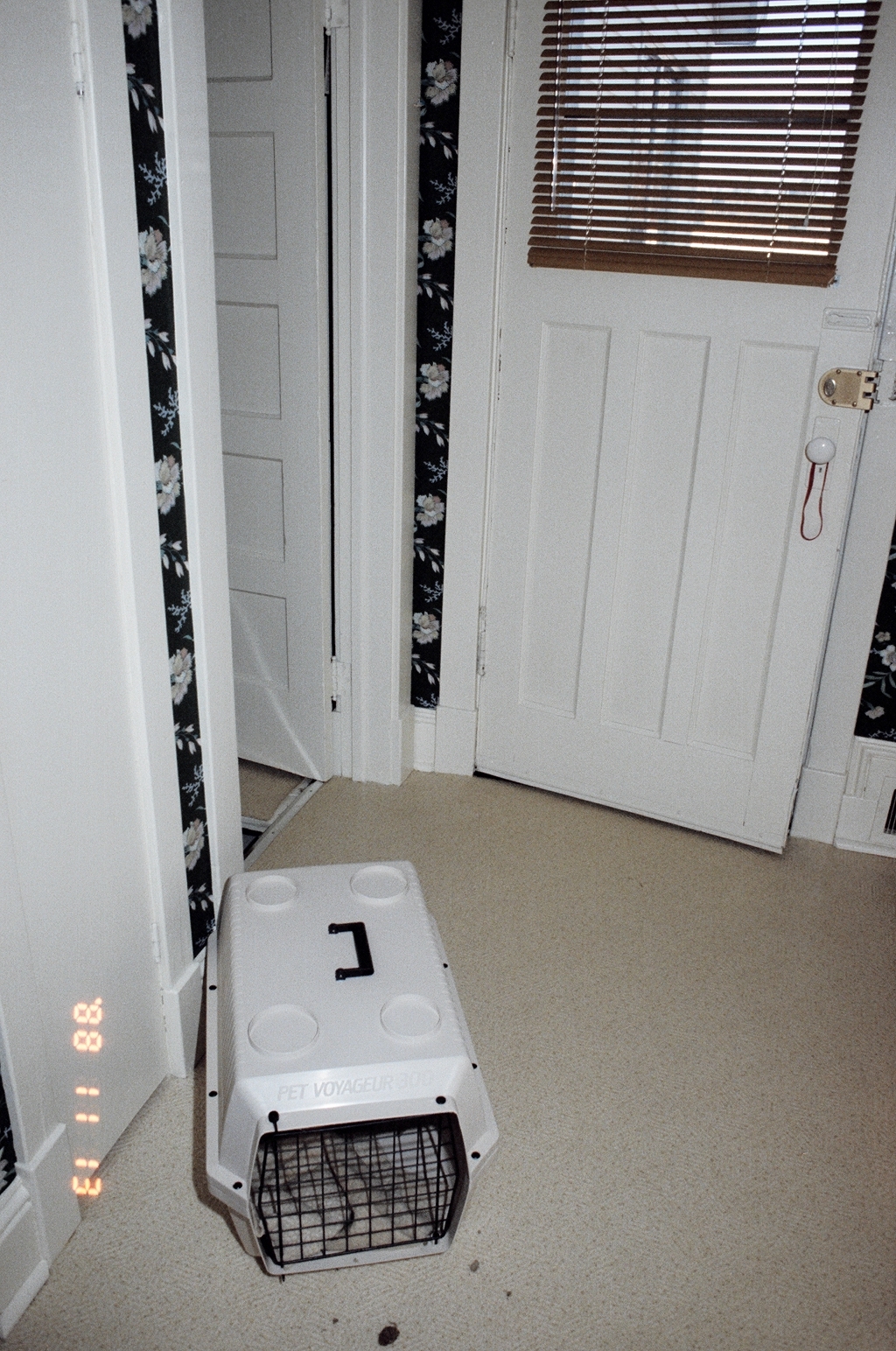 They know Carr had friends over for coffee the evening of Nov. 10 and after they left Carr went out after midnight to meet up with some other friends in Charlottetown, visiting a number of bars, before inviting two of them back to his house for drinks.
After they left, Carr went out again in his car, picked up yet another friend and gave him a lift to his home on Sydney Street.
Carr was seen stopping to talk to a man on a bicycle around 3 a.m. on the corner of Prince and Richmond Streets for a few minutes. The witness, who knew Carr, saw the cyclist appear to follow Carr's car in the direction of his house.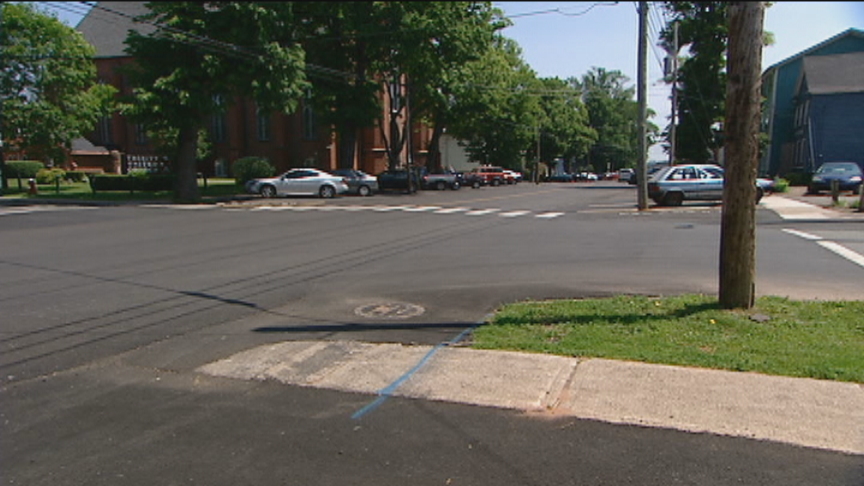 Witness comes forward
The witness who saw Carr speaking with the cyclist came forward 20 years later — in 2008.
Police were skeptical at first, but the man agreed to take a polygraph test to prove he was telling the truth — and he passed.
This was the last time anyone saw Carr alive and police believe the cyclist may be the killer.

Police believe Carr and a man, possibly the cyclist, had consensual sex and that afterward, the young man strangled Carr to death with a towel, making no effort to revive him.
Carr was killed sometime between 3 and 9 a.m. on Nov. 11, 1988.
Police have pieced together a potential profile of the killer. While it's possible Carr knew him, it's also possible Carr met him for the first time that night.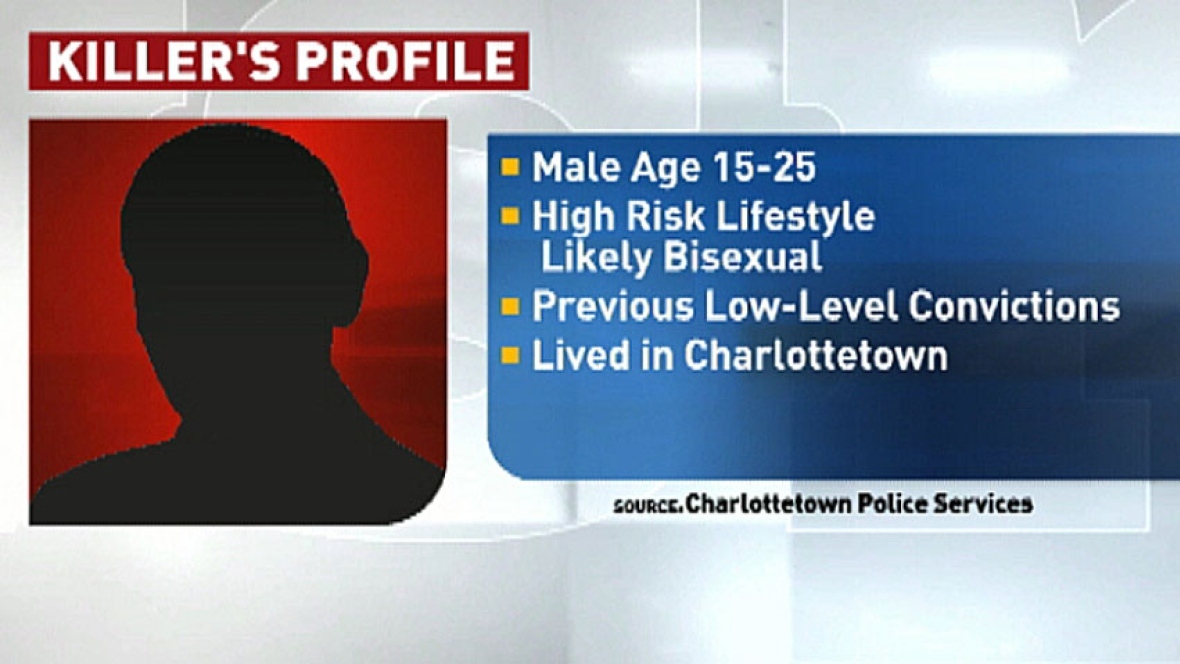 Message from a killer
After the murder, the killer left the house, undetected. Based on reports from neighbours and witnesses, police believe the killer returned with an accomplice that evening and then again after midnight to clean up any incriminating evidence.
Carr was dead at this point, but police believe that during this later visit, one of the men stabbed him once in the abdomen with a long-handled kitchen knife, stole Carr's wallet and penned the message on the wall, "I will kill again."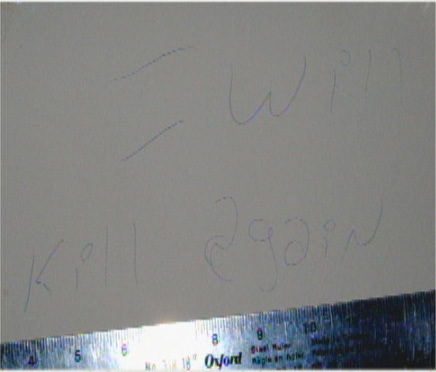 The writing is distinctive with its rounded letters and circles to dot the 'i's.

Although the gay community viewed it as a warning at the time, police now believe it was an act of juvenile behaviour or an expression of frustration because the two men were unable to find a key piece of incriminating evidence — the killer's underwear.
The killer and his accomplice left the back door to the kitchen ajar when they left and Carr's dog was in his kennel. There was no sign of forced entry, which suggests Carr invited the killer into his home.
Police found the killer's underwear in the house later. It's Zeller's brand, medium size, bikini style and fits a 29.5-inch waist.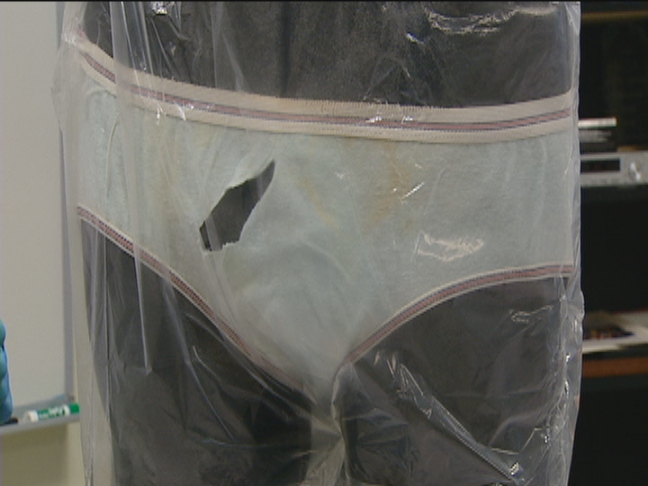 That's why police believe the killer had a slight build.

On the underwear is the killer's DNA, and also DNA of a woman, which is why police believe the killer was bisexual.
Accomplice confession
Although they don't know the killer's identity, police believe they do know who the accomplice was.
He died about 15 years ago.
After his death, two witnesses came forward separately, in 2008 and 2012, and told police he had confessed his role in helping the killer — but hadn't named the killer to them.

One of the men who told police about the confession, said that when the accomplice began explaining his role in cleaning up after Carr's murder, he told him he didn't want to hear it.
Police say the witnesses don't appear to be connected to each other — and that they knew details they could only have heard from someone connected to the crime.
"He knew this guy was a dangerous guy and if he heard that this got out in the public, he didn't want this guy coming looking for him," MacConnell said.
Police have no physical evidence that links the accomplice to the murder, however, MacConnell said he has interviewed "lots of people" who knew him. "They would find it very odd he would confess to something he didn't do, especially something so sensational as the Carr murder."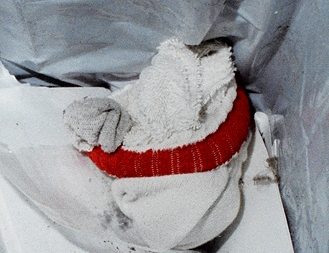 Either the killer or his accomplice wore socks on his hands to avoid leaving fingerprints as they cleaned up the murder scene.
These were found in Carr's kitchen garbage can. Investigators were able to lift DNA from the socks, but it doesn't match the killer, or his accomplice. The DNA is in the national databank, but has yet to yield any matches.
Looking for a match
Police do have DNA samples from the crime scene, however those samples have deteriorated over the years, making them unusable for testing using new forensic techniques that might provide new clues to the killer's identity.
While that's a frustrating obstacle, MacConnell says the DNA samples can be used to eliminate or confirm potential suspects.
"We have collected hundreds of DNA samples from people who were closest to Byron and were involved in his life at the time," he said.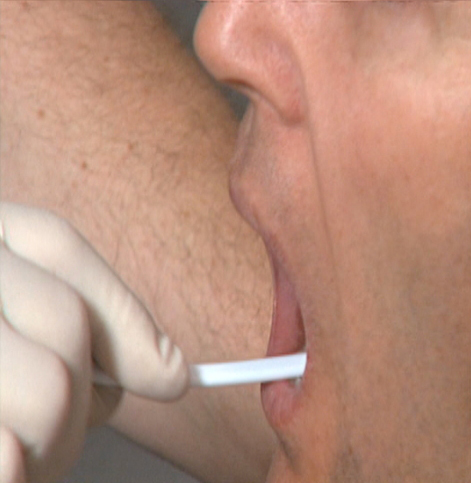 Since the case was reopened investigators have looked back to create a list of young men who were involved in petty crimes at the time.
Hundreds of people have been eliminated as suspects — some through DNA samples, and others by confirming alibis — some were in jail at the time of the murder or living out of province. Police have also checked with the DNA databases in the United States and the United Kingdom.
The list of possible suspects that remains is a long one — "in the hundreds" said MacConnell, and tracking them down to eliminate them as possible suspects is a logistical challenge.
Many have moved away, and although DNA samples are routinely obtained now for violent and sexual offenders and entered into a national DNA databank, some possible suspects did their time before the DNA databank was set up.
Drawing parallels
Police got another lead, related to a similar attack on another gay man a couple of months after Carr's death.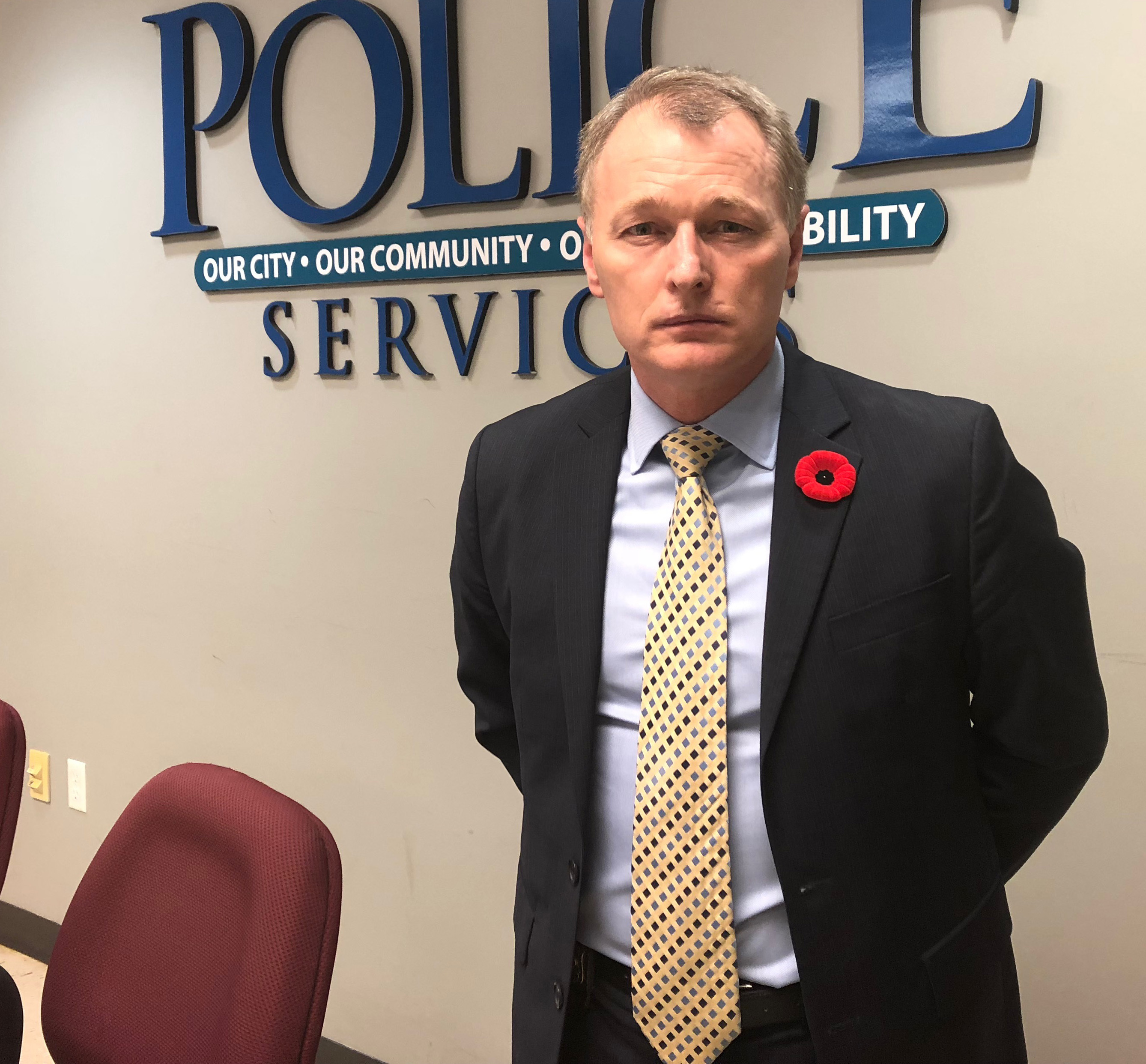 The victim met a young man in downtown Charlottetown and brought him home. Police say that after consensual sex, the younger man became violent, grabbed a knife from the kitchen and threatened the homeowner, saying he'd done this before.
He stole the man's wallet, just as Carr's wallet had been stolen.
The victim went under hypnosis to help a sketch artist come up with this composite of his attacker.
Police do not know if the sketch shows Carr's killer, but there are striking similarities in the attacks. Police showed the victim some photos, but ultimately he was not able to identify his attacker.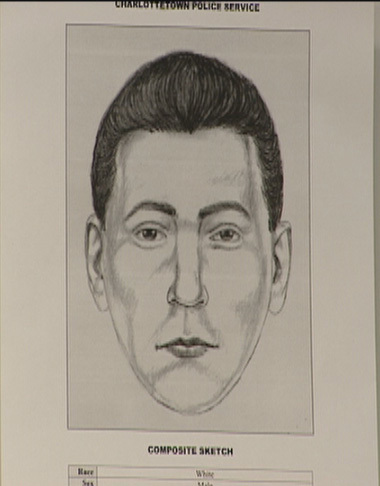 "It's a very challenging case and almost every police technique I can think of has been utilized in this case," MacConnell said. Charlottetown police have consulted with experts around the world, he said, including several behavioural analysts.
"We are committed to doing that. We committed to the family when we reopened this that we were going to see this through."
Police believe Bryon Carr's killer would be in his late 40s to mid-50s today.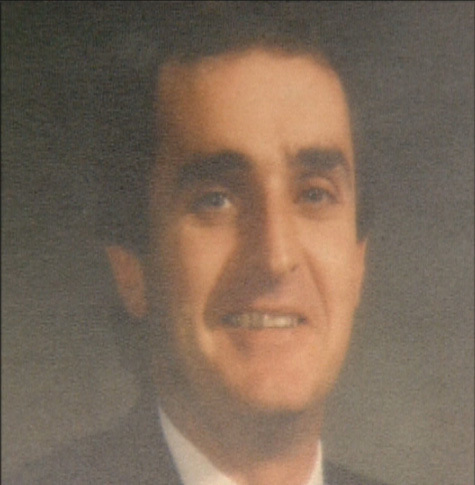 Searching for tipster
MacConnell put out an appeal in October 2018 to a man police believe may have information that could help them solve this murder.
The man called police twice this past July from a payphone at the Charlottetown Mall. He didn't leave his name or contact information, but said he was calling about Byron Carr's murder.
MacConnell said there was an urgency in his tone that suggested he wanted to give police information.
MacConnell said what might seem like a tiny clue, or an insignificant piece of information, could be the key to solving this 30 year old murder.
"Please help us bring this family some closure. Bring justice for Byron, and I think all the family and the community will sleep better."