Navigating the thick bed of weeds that have overtaken the stagnant waters of Kahnawake's bay is something that Maris Jacobs has dealt with for the majority of her life.

The 24-year-old paddler spends her summers on the water in the Kanien'kehá:ka (Mohawk) community south of Montreal as coach at Onake Paddle Club.
Onake sits at the tip of the bay. The body of water has been used for paddling, fishing, and swimming but those activities have become threatened due to long term environmental impacts from the creation of the St. Lawrence Seaway over 60 years ago.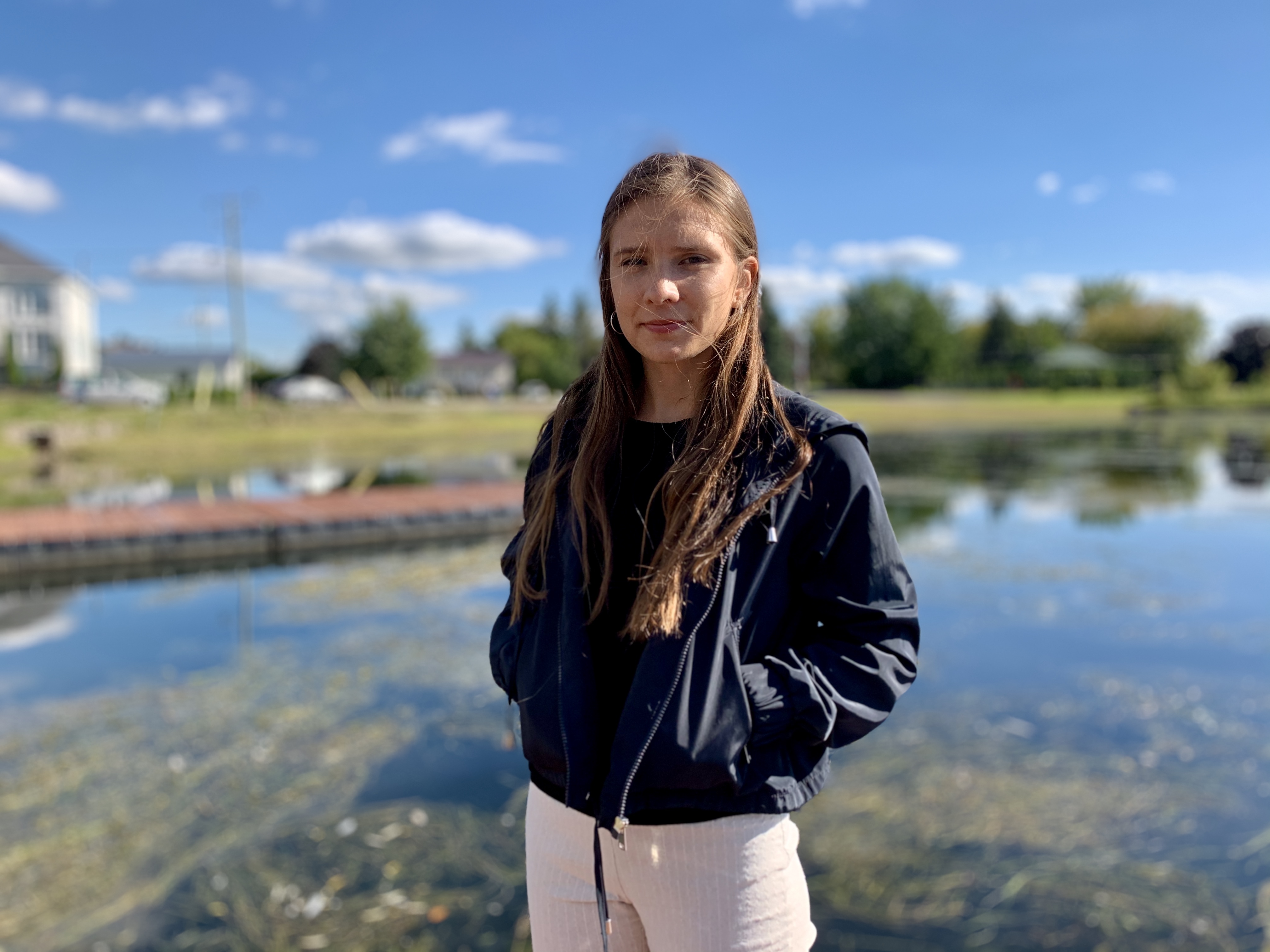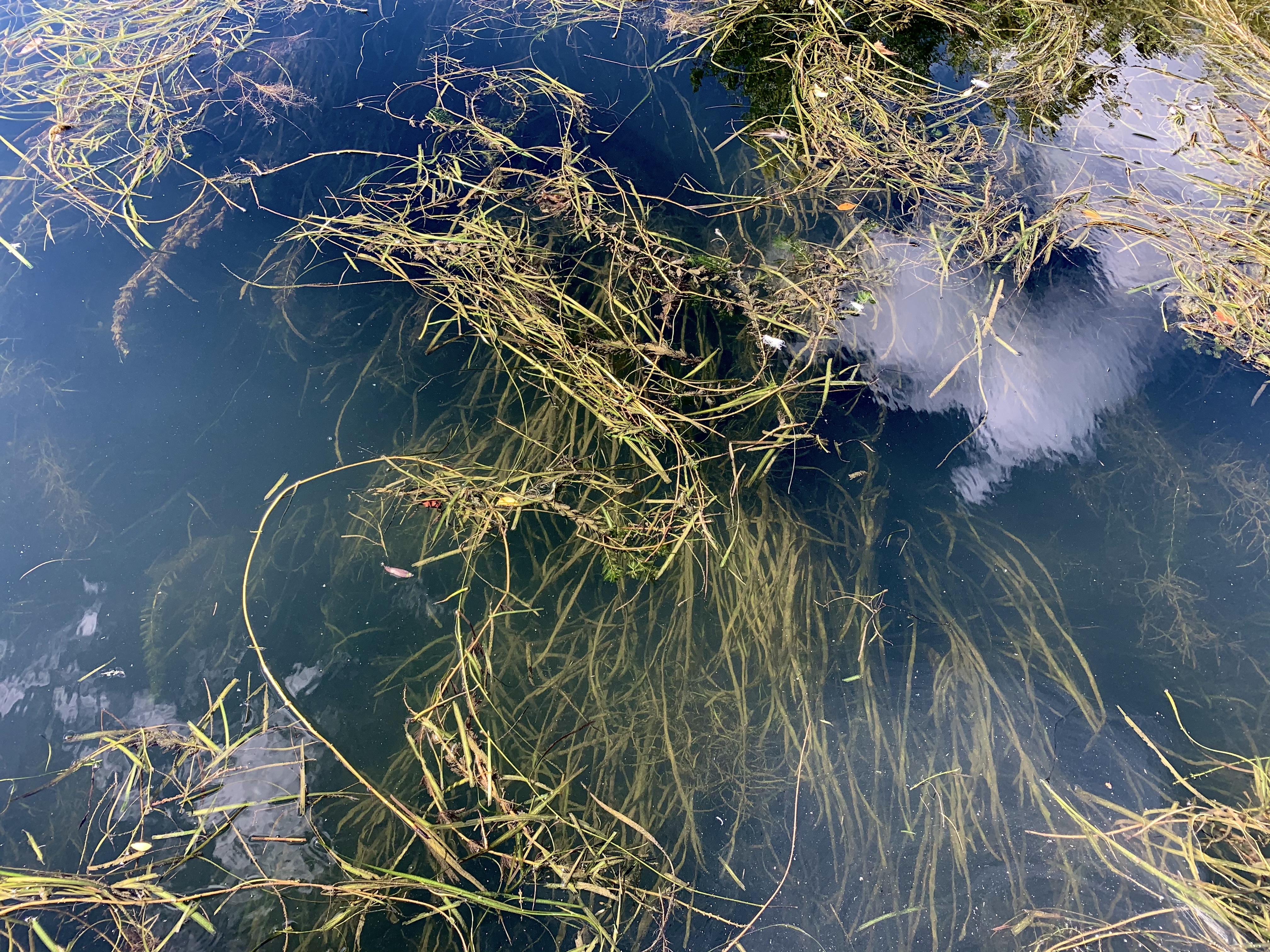 A pair of cinder blocks at the edge of the bay can be seen from Onake's docks, they're used as a marker for the bay's water level. If you can see them above the water line — the water is too shallow. A buildup of sediment caused by low flows, and aquatic plant growth have also made the bay difficult to navigate.
Water conditions render the bay unusable by summer, said Jacobs, forcing the young kayak and canoe paddlers she coaches into the seaway to practice.
"Most of our boats use rudders and that gets stuck on a lot of weeds. It's hard enough to get out of here into the seaway because we have to shake all the weeds off," she said.
"Even for flat bottom boats that don't have a rudder, while paddling, you're just hitting weeds everywhere."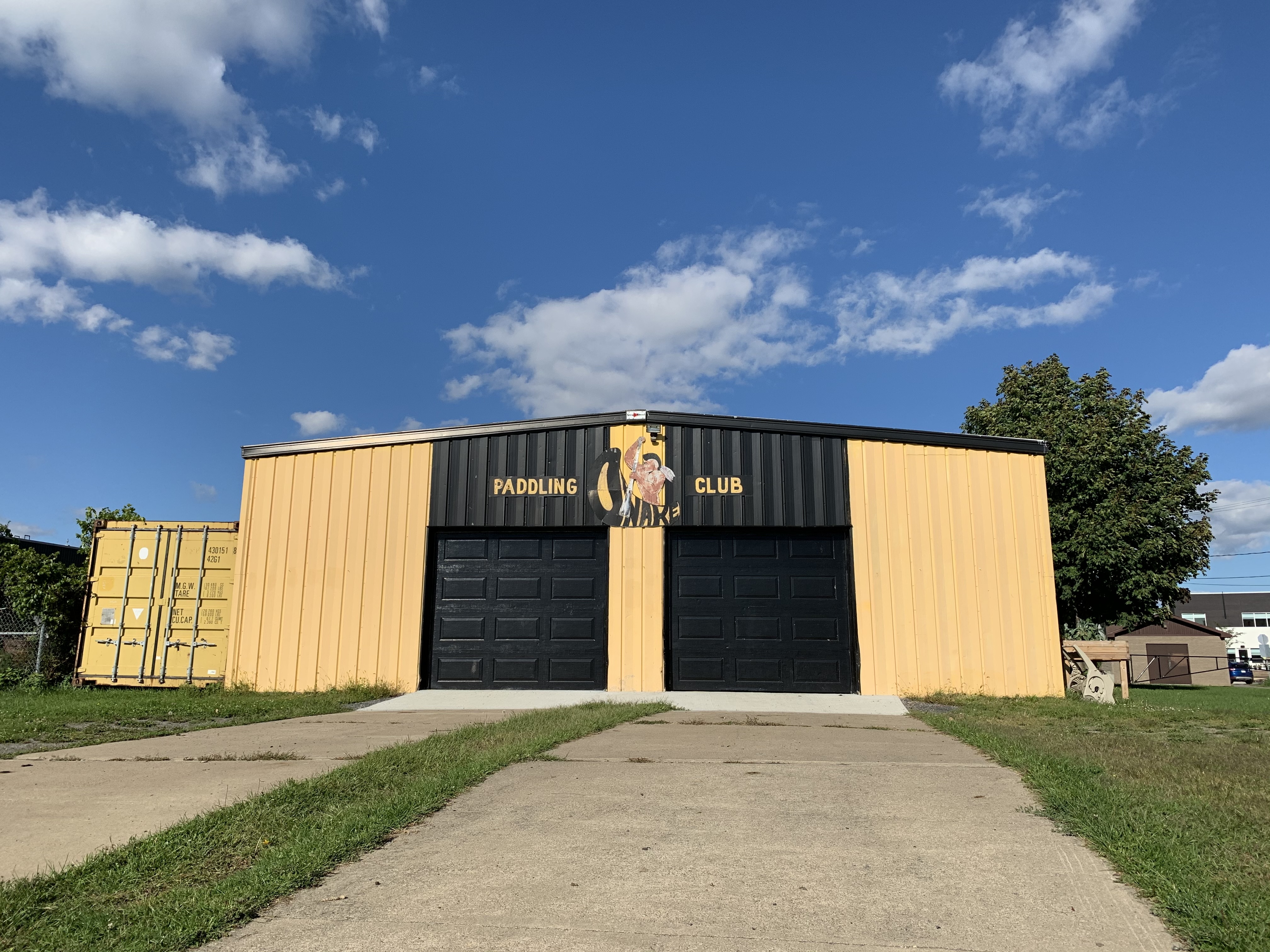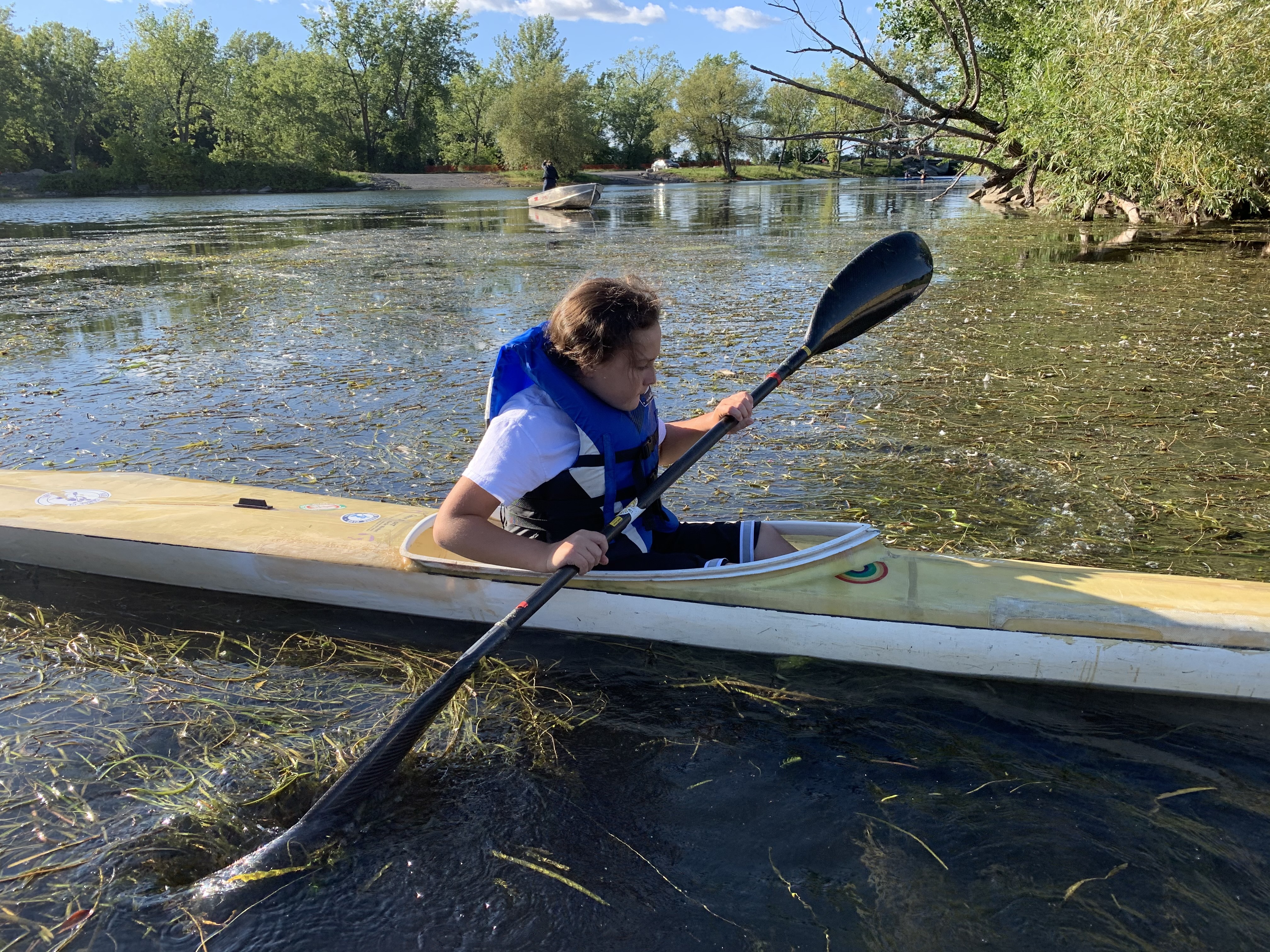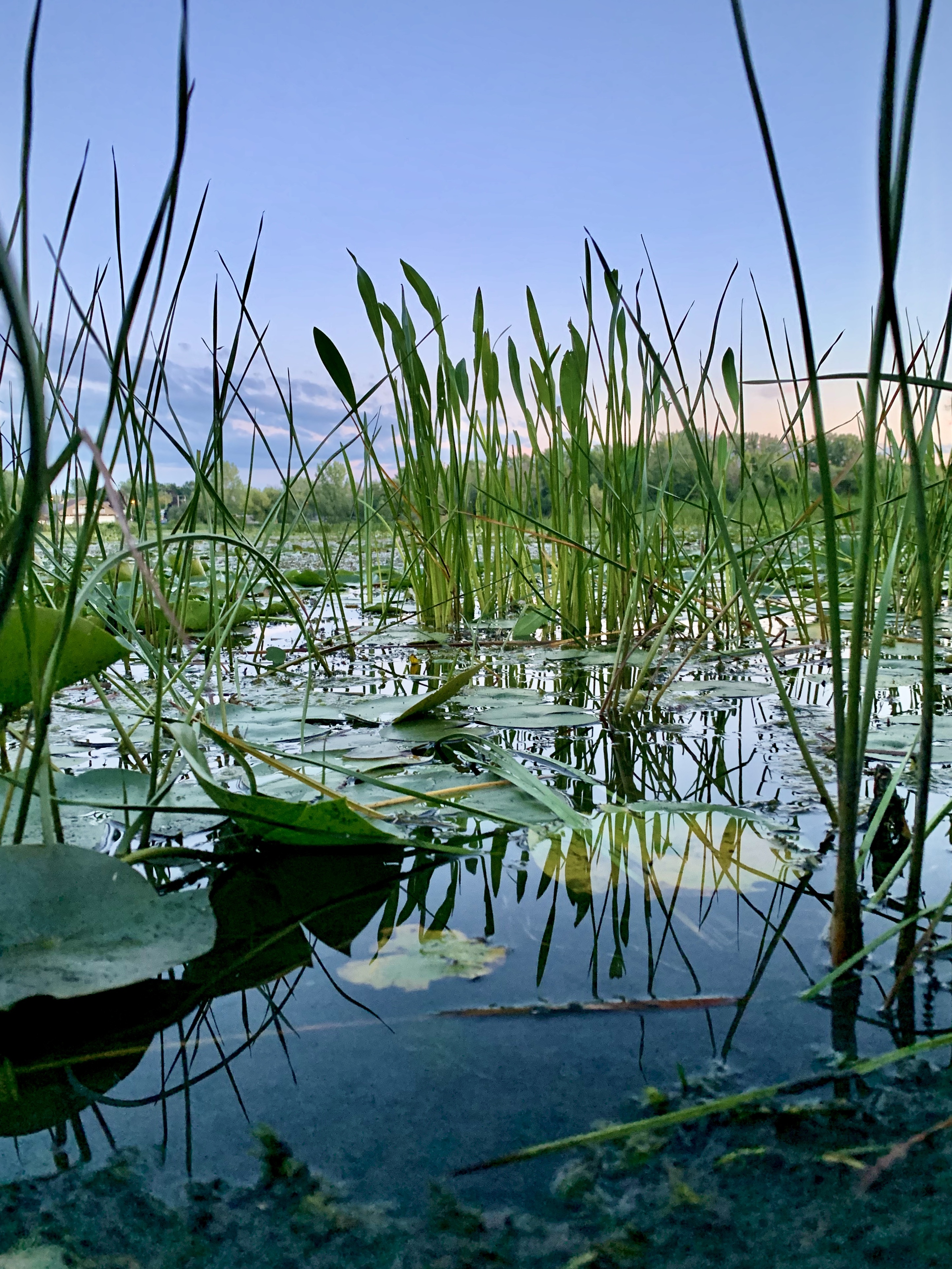 That means sharing a waterway with cargo ships, speedboats, yachts, and other watercraft that often don't slow down.
"It's been that way all my life; I haven't known a single summer where I was able to use the bay the whole year," said Jacobs.
"There's a lot of people that just speed right by. I've done everything — from waving my arms, I have a siren on my megaphone. I've been flipped off, sworn at. It's just frustrating when you can see there's a group of kids out there."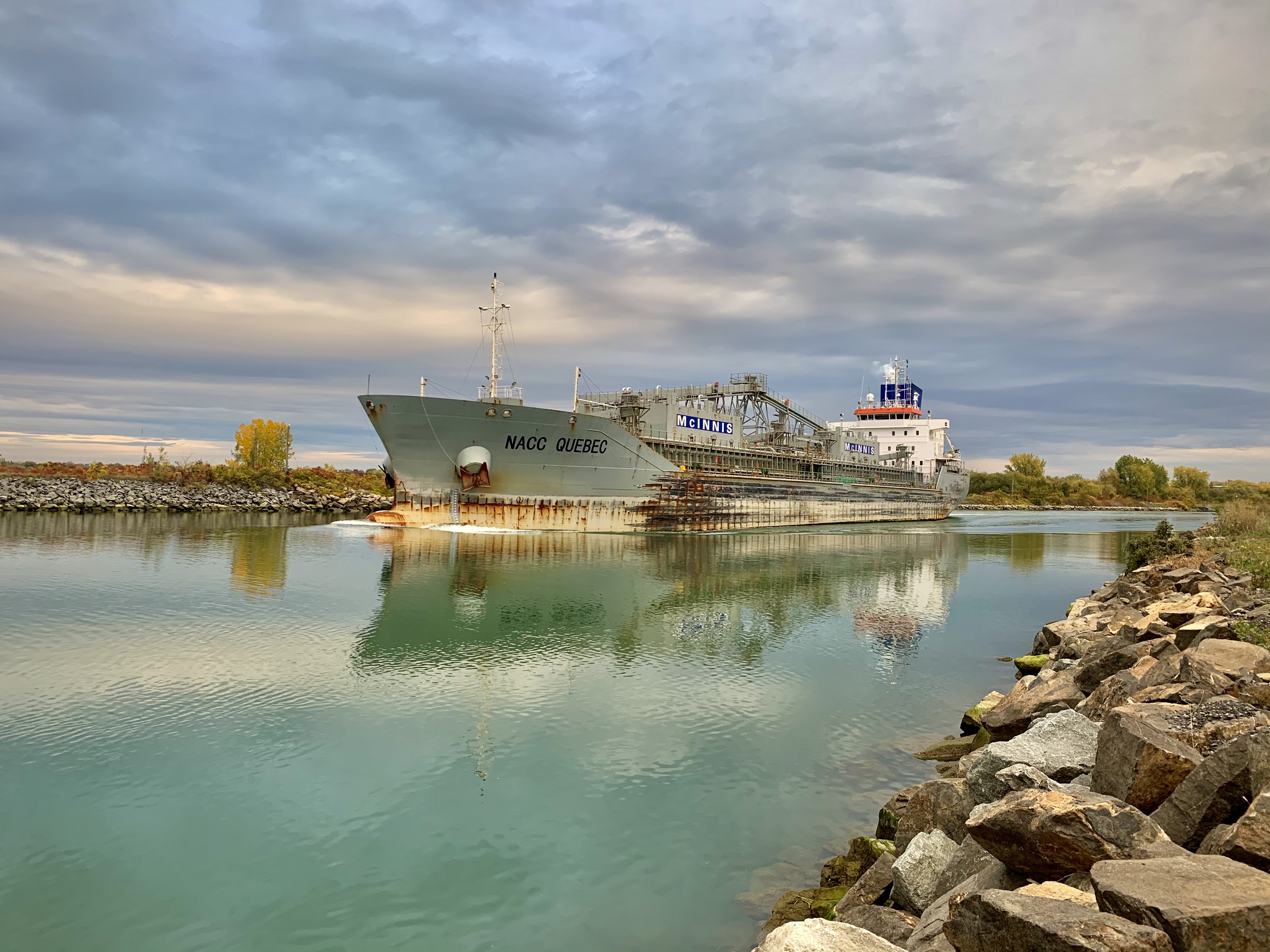 The water in the bay wasn't always like this but has progressively gotten worse with nutrient laden sediment piling up over the course of the last five decades, according to Patrick Ragaz, general manager of field science at the Mohawk Council of Kahnawake's Environment Protection Office.
"You don't notice it as much as then all of a sudden, one day it's like this isn't really pleasant anymore. But, it's been a concern for probably about 20 years or so and it's just kind of getting worse and worse," said Ragaz.
The department is leading efforts to address the environmental damage and improve community members' access to the water.
"It's not the same as being along the St. Lawrence river but will be a way to get back into the water," said Cody Diabo, a council chief at the Mohawk Council of Kahnawake.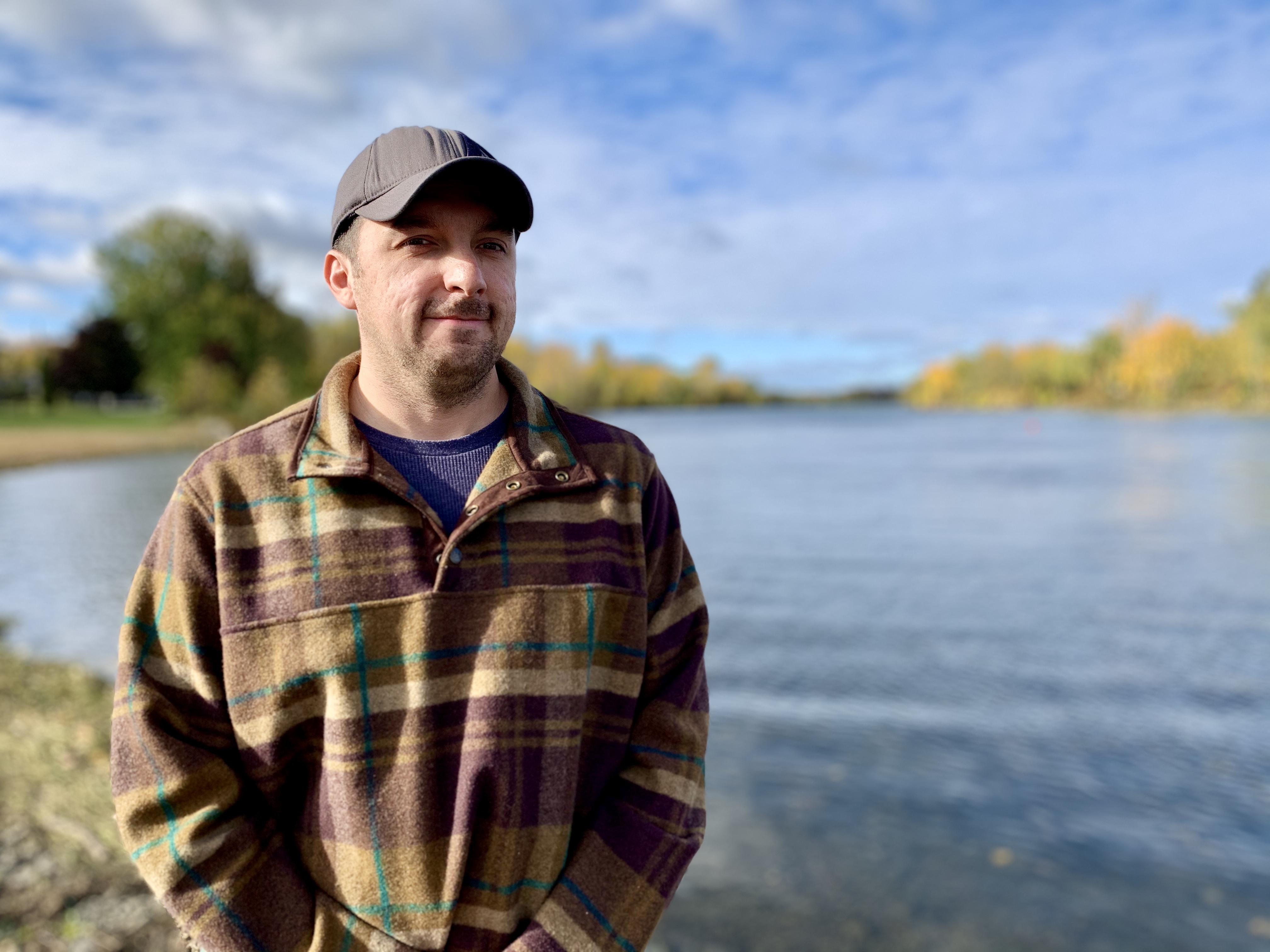 Construction of the St. Lawrence Seaway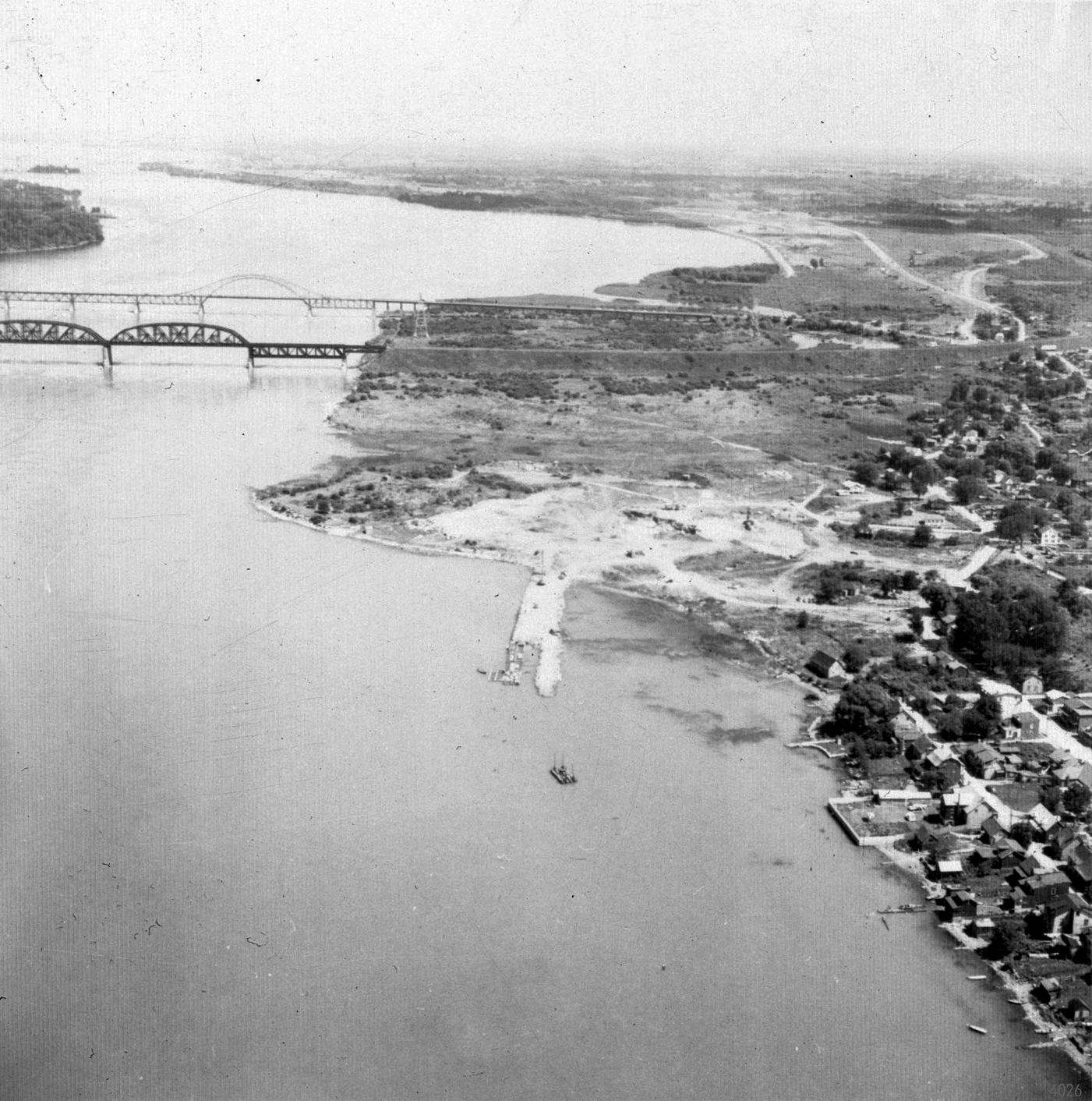 In Kanien'kéha — the Mohawk language — Kahnawake means by the rapids. The community lost its namesake and access to the river when the St. Lawrence Seaway — a system of locks, canals, and channels between Montreal and the Great Lakes — was built over 60 years ago.

The joint venture between Canada and the United States began construction during the summer of 1954 to improve shipping along the St. Lawrence River. The federal government expropriated 1,262 acres of land in Kahnawake for the $407 million project.
Kahnawake wasn't the only community affected. Thousands of families in Quebec and Ontario were relocated, and 59 square kilometres of land along the river was wiped out by flooding. Akwesasne, a Kanien'kehá:ka community south of Cornwall, Ont., also had land expropriated for the project. In 2018, the Mohawk Council of Akwesasne received a $45 million settlement offer from Canada for damages suffered.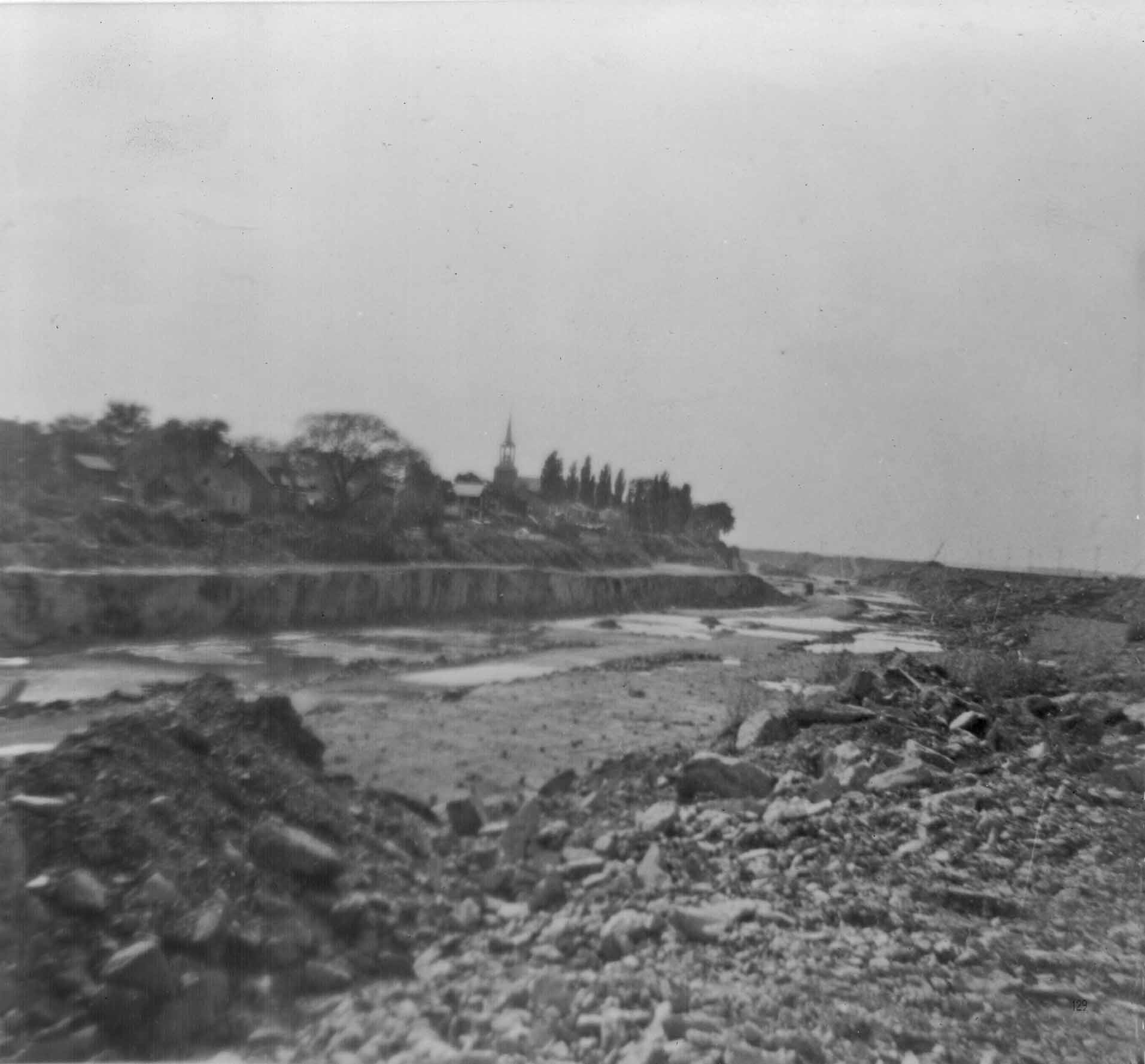 The Mohawk Council of Kahnawake filed a claim in 2008, under Canada's Specific Claims process, alleging that Canada breached its fiduciary and legal obligations with respect to events surrounding the expropriation of land for the construction of the seaway. The claim remains unsettled.
Today, over 200 million tonnes of cargo travel on the seaway annually.
Although Diabo was born after its construction, he recognizes the residual impacts it's had on his own upbringing.
"It made us lose a lot of connections to the river," he said.
"We had a disconnect growing up a lot of times we were told not to swim in there for safety reasons. That's how it was in my household. 'Ships pass through there; don't go swim there because it's dangerous.'"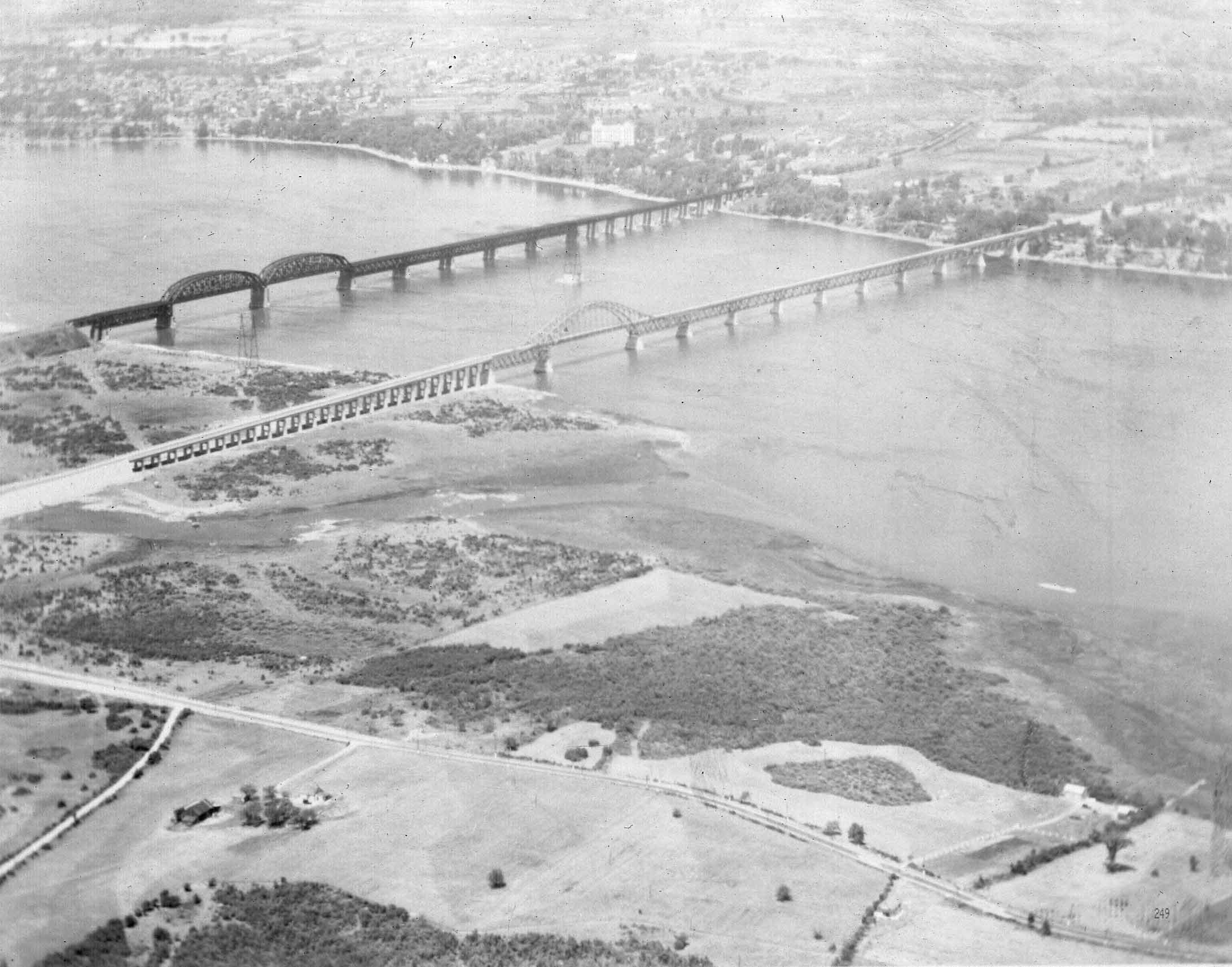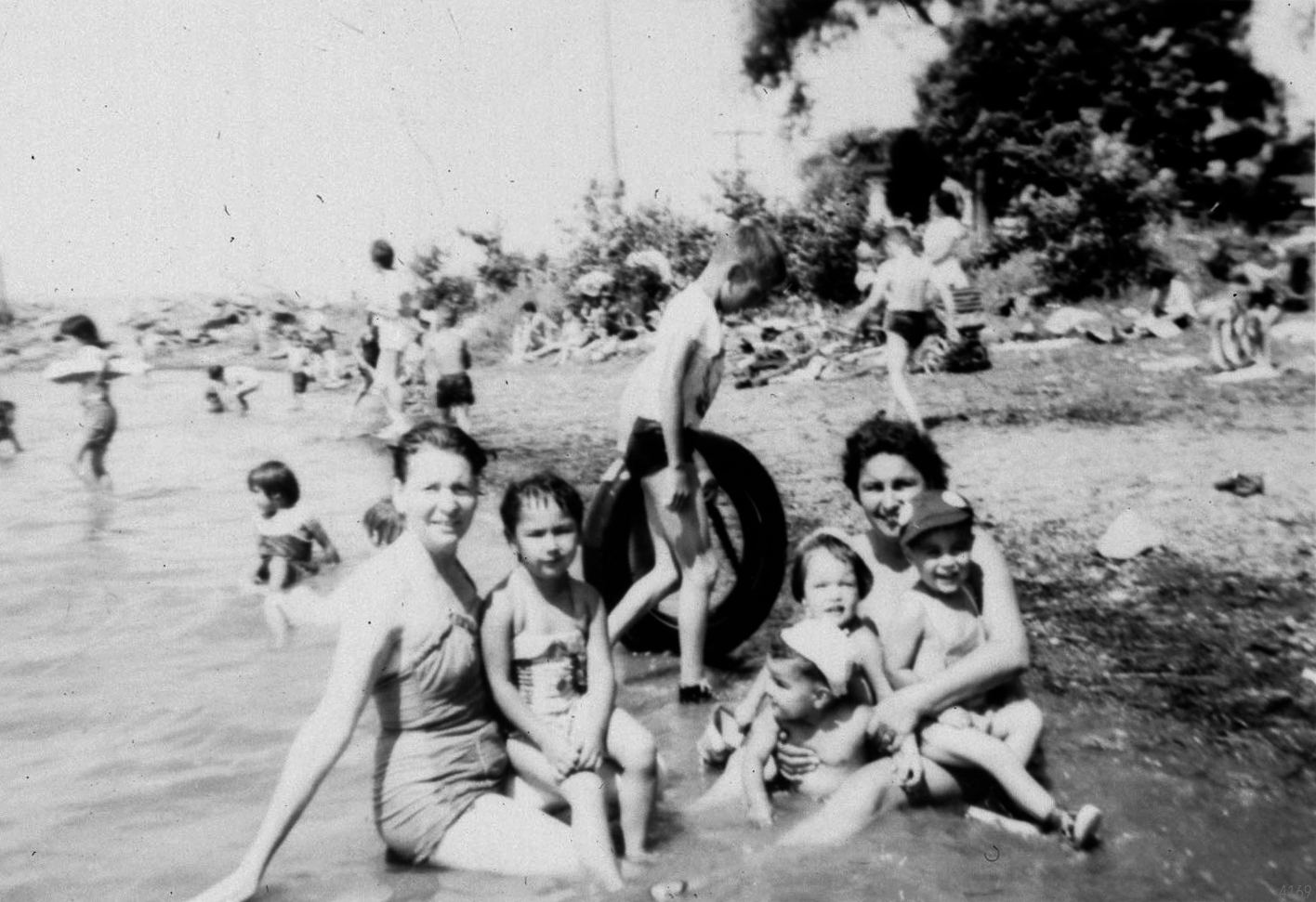 On June 26, 1959, the seaway was officially opened by Queen Elizabeth and United States president Dwight D. Eisenhower aboard the Royal Yacht Britannia, sailing from St. Lambert, Ont., to Montreal. Beverly Delormier, 77, remembers waving as the ship passed. She was a teenager when the project was finished, but remembers what life was like before it severed Kahnawake's access to the shoreline.

"We lost so much when that seaway went through," she said.

Delormier said families would gather at "the point," an area by the shore where the rocks were flat, smooth, and perfect for sunbathing. Her grandfather also owned a beach on the east side of Kahnawake's riverfront.

"We couldn't go too far out. Our parents were always warning us not to go too far off the shore," said Delormier. "Further out there when the current started you had to be very careful. But, a lot of families would be there on a hot summer day."

Today, community members call the area flat rocks. But, what once was a two minute walk from the heart of Kahnawake now involves a 20 kilometre detour by car to the nearby town of St. Catherine where seaway locks are located. Delormier, like many other elders from Kahnawake, has never been back.
'That river was our lifeline'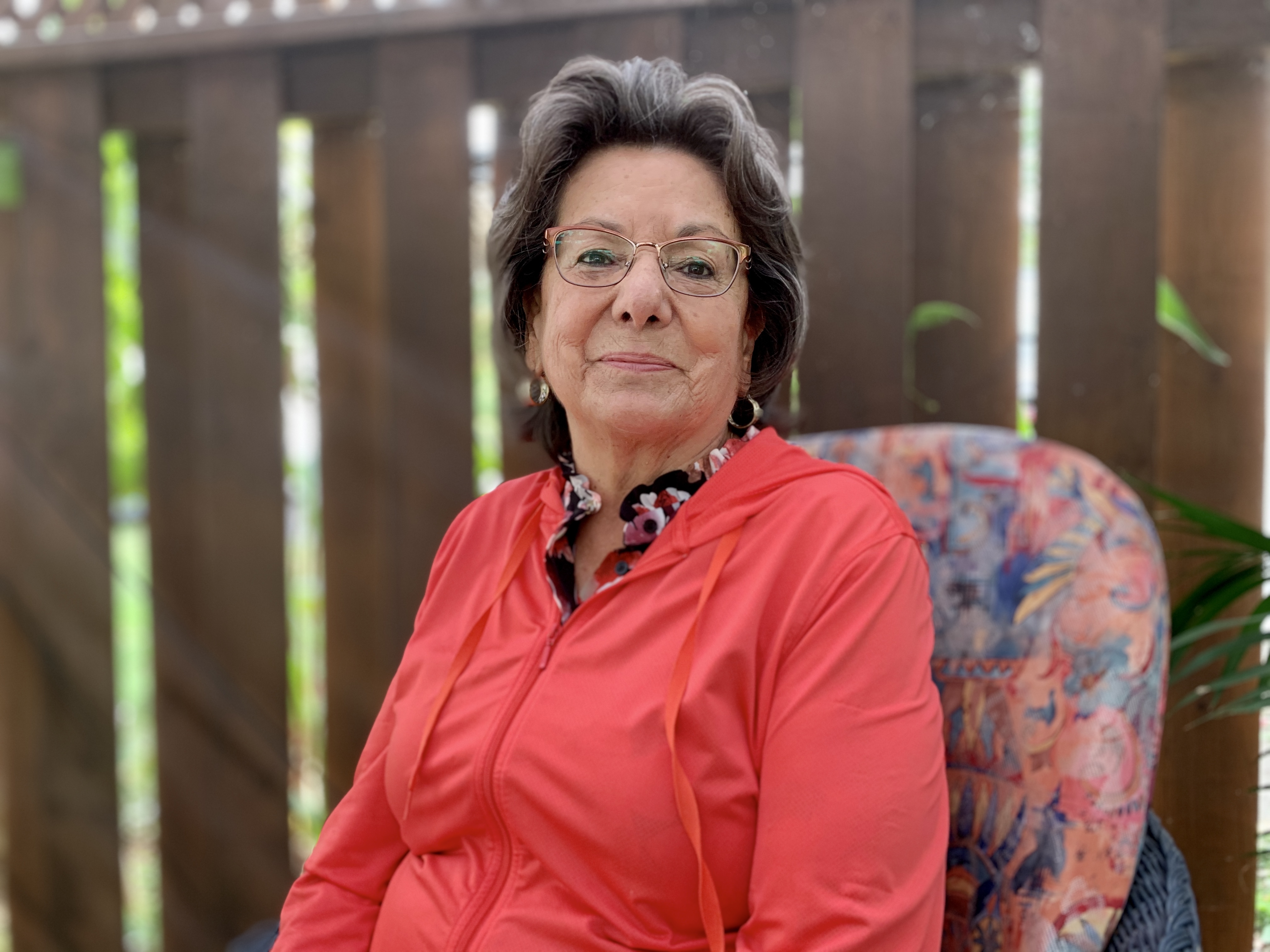 The seaway had a devastating impact on Eva Johnson's family. Her father was one of many fishermen from Kahnawake who lost their livelihood when the seaway was constructed.
"That river was our lifeline. It's where we got our food. It's how we lived," said 74-year-old Eva Johnson.
"There's a million memories there. A lot of old people died with that sour taste in their mouth from the seaway being rammed down our throat."
Johnson worked at the Kahnawake Environment Protection Office from 1987 until she retired in 2016 and knew something had to be done.
"One year when Onake was hosting a regatta here, they had to go in the seaway to paddle because it was so congested with weeds that they couldn't get their paddles in the water. We started thinking then, what can we do?"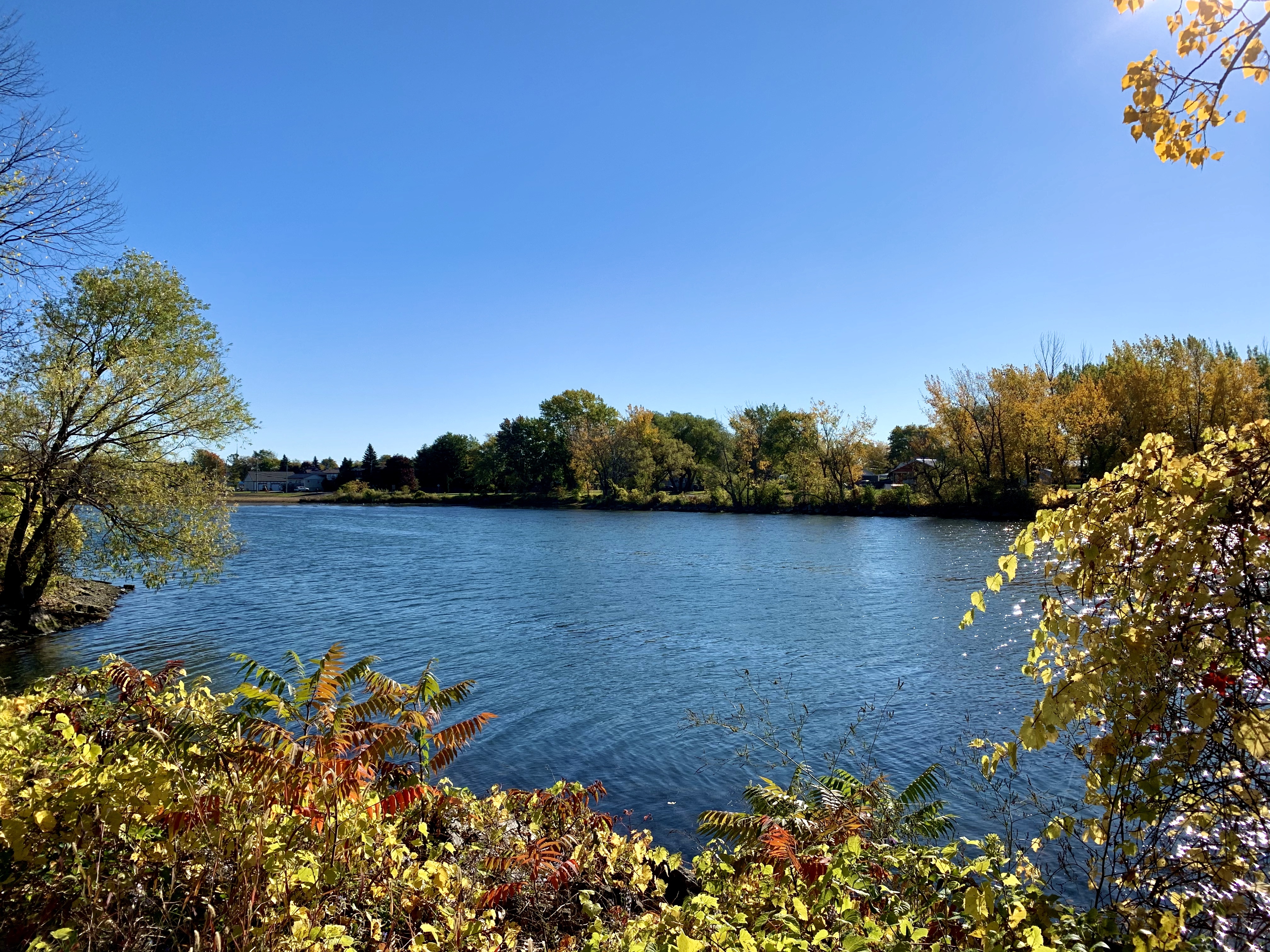 Restoration project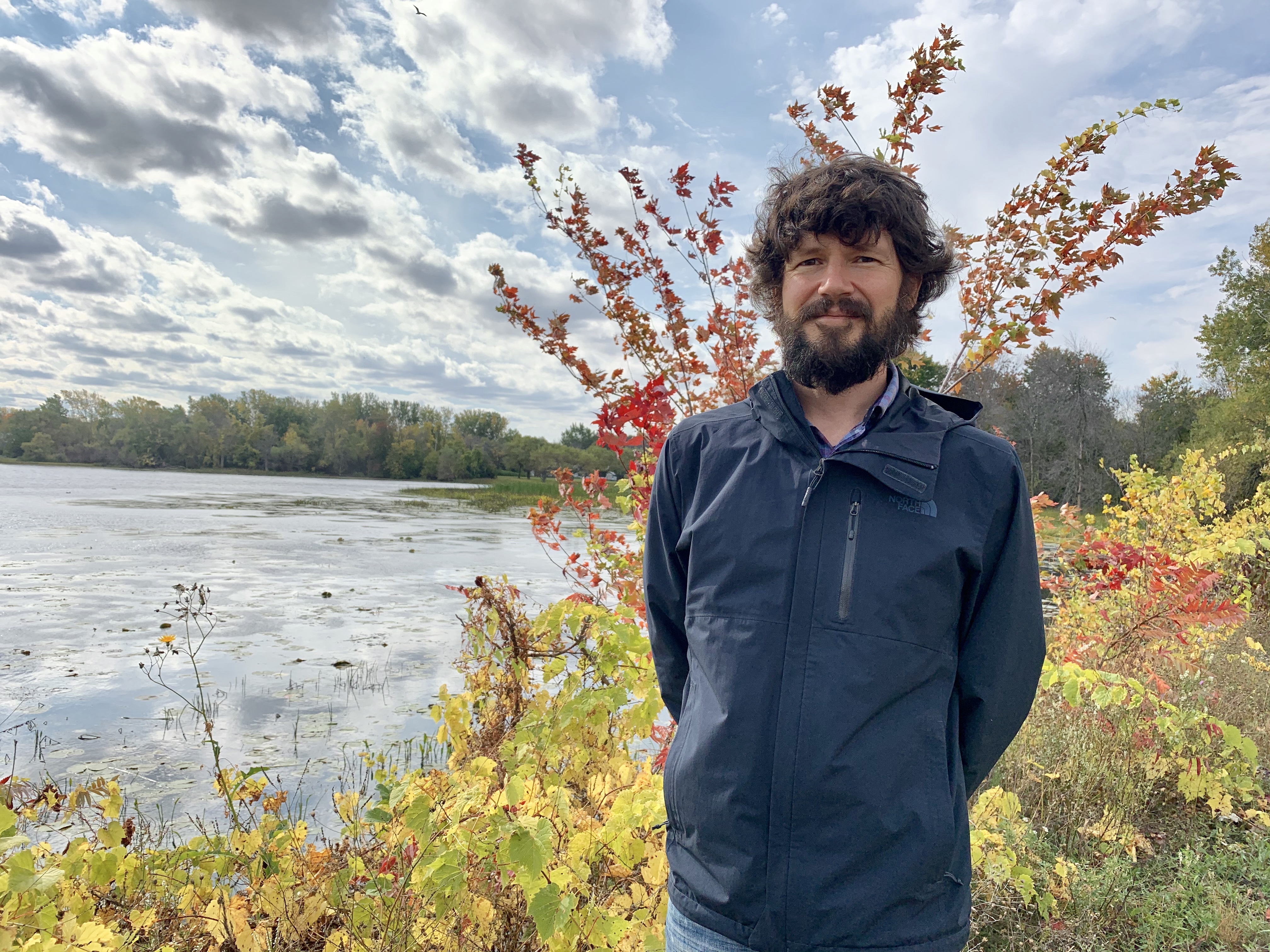 The Kahnawake Environment Protection Office (KEPO) has been leading efforts to restore the bay and Kateri Tekakwitha Island since 2008 with a number of studies to characterize wildlife habits, modelling the study area, community consultation, and work on sustainable solutions.
"When the Seaway created this still bay, that was a huge change from the fast-moving water that was there before, with the white fish and sturgeon that used to use that area more directly," said Ragaz.
"There is a massive environmental impact of the seaway construction that was not really documented at the time other than speaking to elders in the community. But obviously, the slower water habitat is also important for a number of species. So it's a balance."
Much of the excavated material from the seaway was put onto a series of islands that existed in Kahnawake, forming one larger island now named Kateri Tekakwitha Island, and the bay.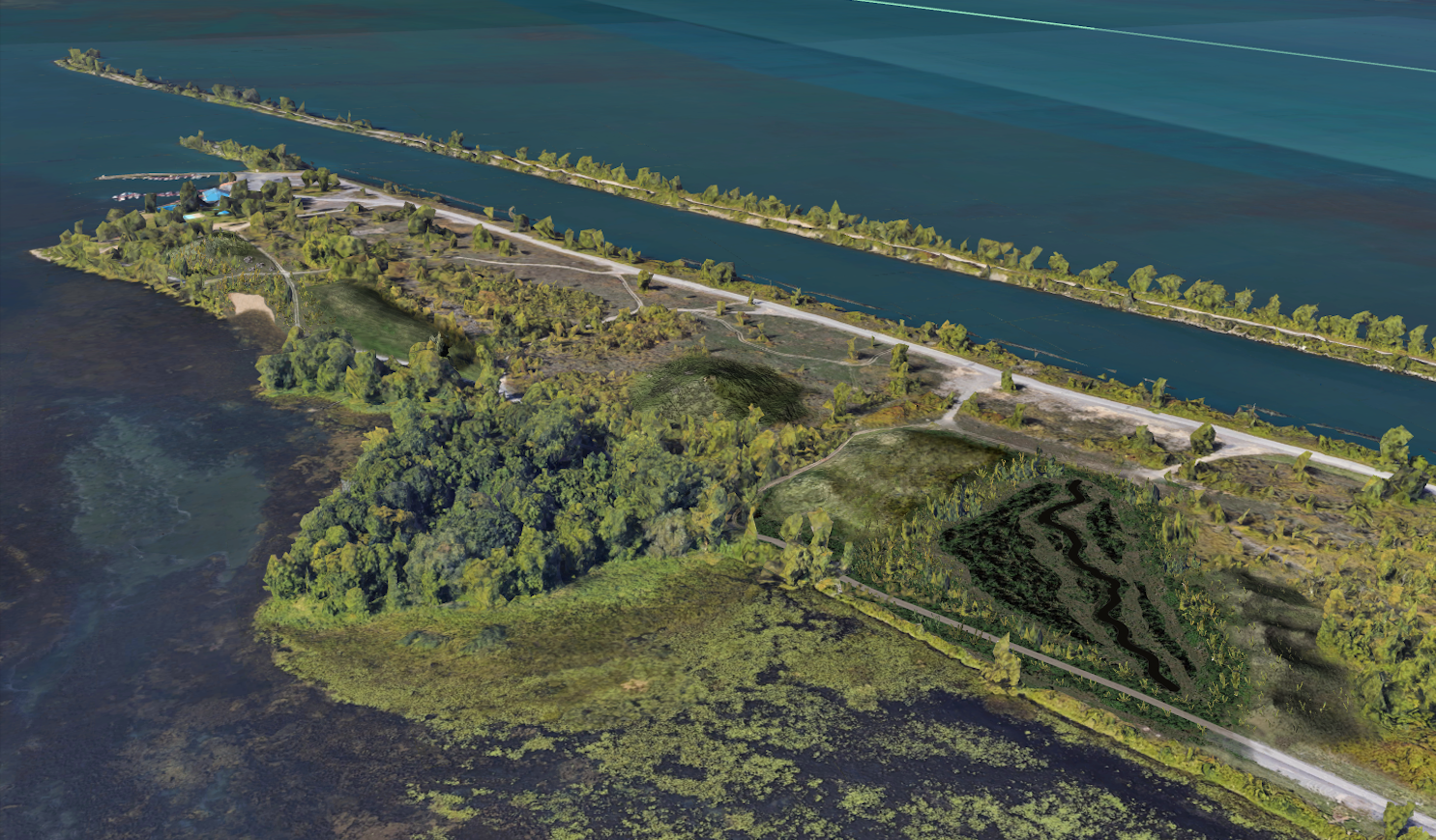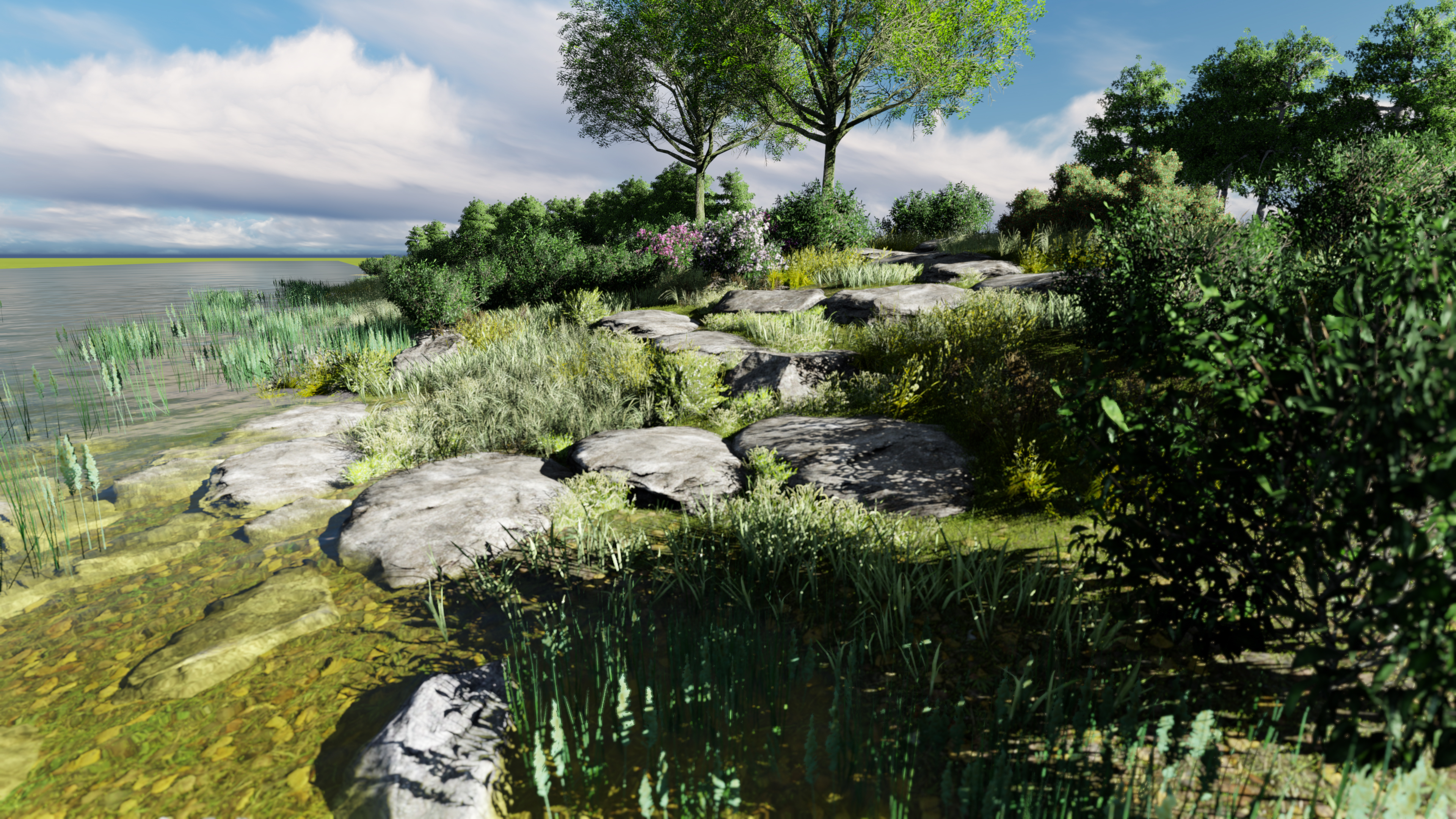 "They were just looking to get rid of it. It was essentially just piled up to these islands and there wasn't really any consideration for usability," said Ragaz.
"The shoreline itself was quite rocky. And it doesn't create easy access from water to land both for wildlife and people."
An estimated $2 million restoration project, funded primarily by the federal government, for both the bay and island is underway. Crews from Rice Mohawk Landscaping started work during the summer, and will continue until early November, excavating parts of the island to build designated turtle nesting grounds, a linear pond, and marsh.
Work to dredge a 40-metre wide corridor in the bay and harvest aquatic plants has been postponed until next spring. Shoreline enhancements are also part of the project including five access points to the bay, like rock staircases to get down to the water and a beach.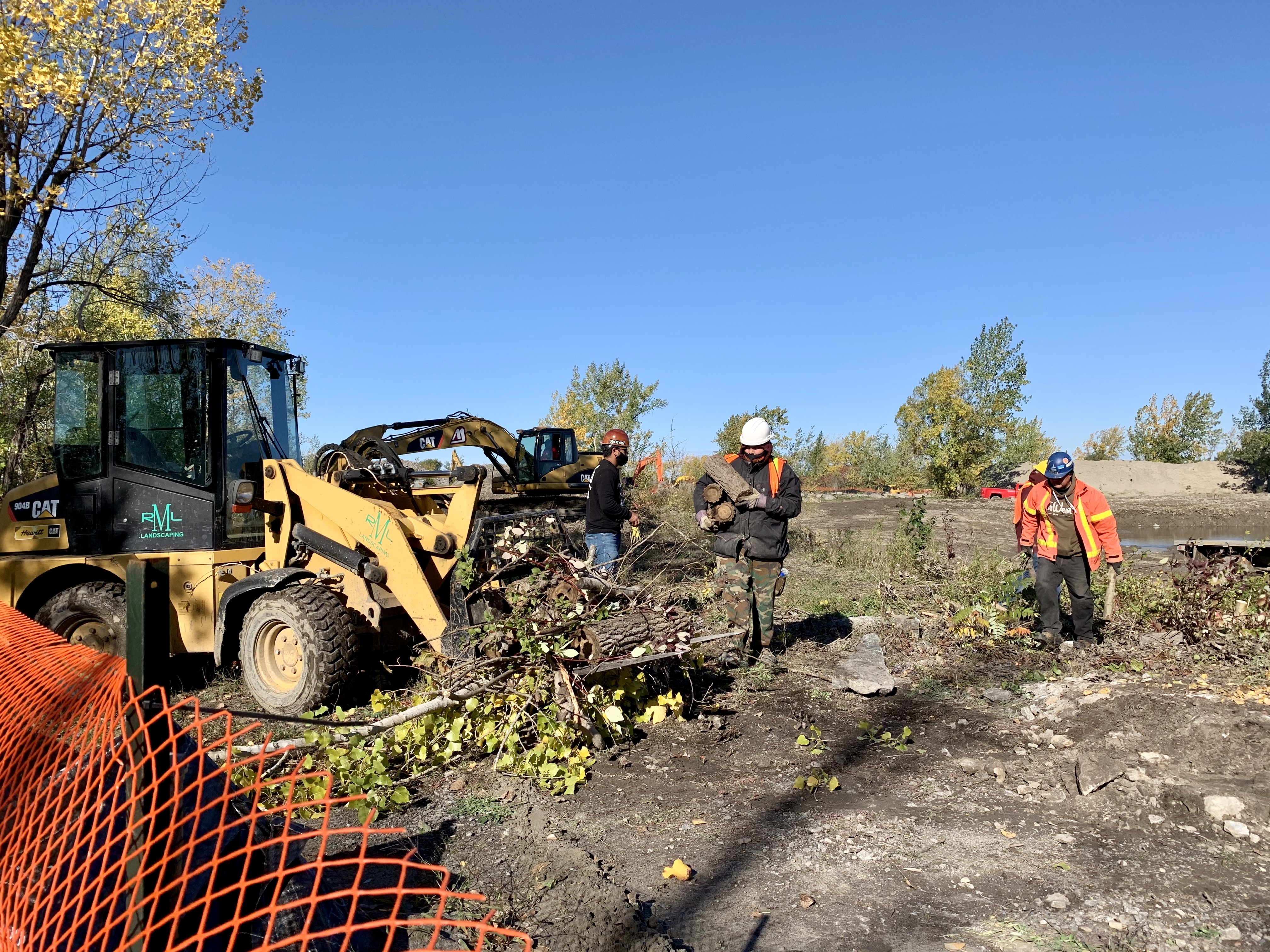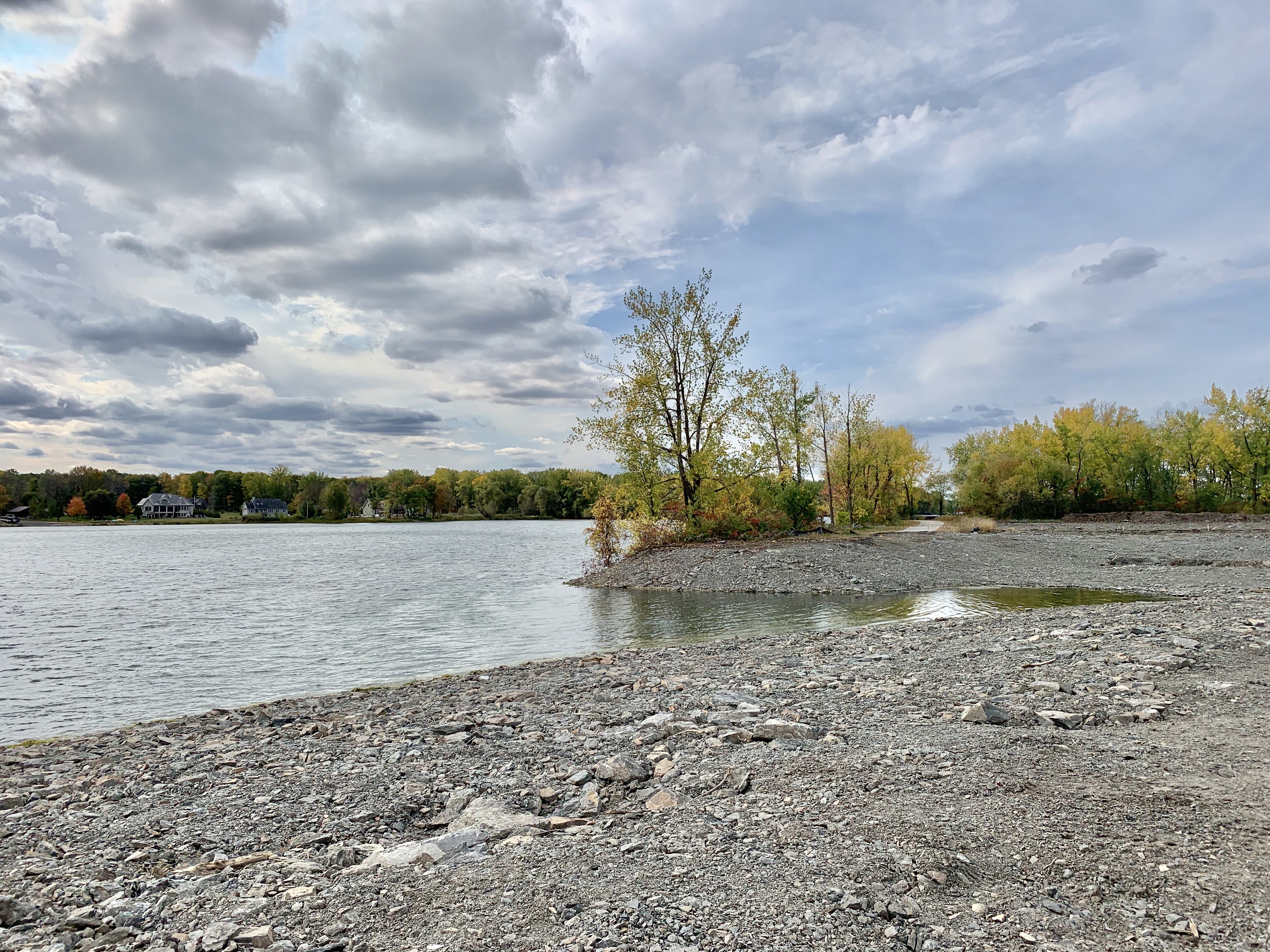 For Johnson, the state of the bay today makes her sad, and she hopes that one day it will no longer look like a "swamp" or "sewer" but rather how it was from her childhood memories.
"This was our swimming place. This is our only access to the water. I picture it the way when me and my mom were sitting there," she said.
"When I was a little kid and fished there with my family, you could put your hook and line in and see the sunfish at the bottom eating your worm. That's how clear the water was."