This story is part of CBC North's series Children of Survivors | Impact of residential schools. This week we're highlighting the stories of several children of residential school survivors and the effect intergenerational trauma has had on their lives.
This story contains detailed descriptions of abuse.
I.
Coming to Yukon, breathing the fresh air and seeing old friends is Gord Loverin's medicine for a painful past.
Loverin says he never wants his children to go through what he did as a child. He describes his upbringing as difficult — instead of unconditional love, nurturing and care, it was marked by fear, anxiety, and trauma.
It's been a long journey for Loverin, who lived in northern B.C. and Yukon for most of his life and is now a successful filmmaker based in Vancouver. He wants to share his story now in the hope that others can learn how trauma is passed down through families.
"With Indigenous people, the effects of residential school did a lot more harm to families than the average Canadian family — because people didn't know how to raise children," said Loverin.
"They didn't have any kind of role modelling from their original parents."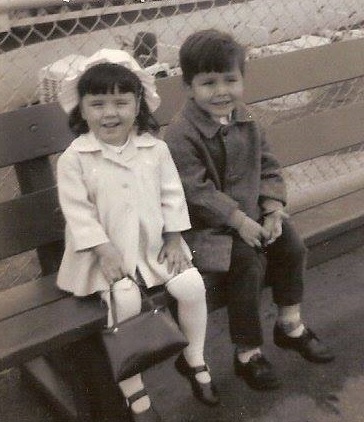 Loverin's mother was a student at the Lower Post Indian Residential School in northern B.C. She still lives in B.C., and Loverin's father is now deceased.

"The reason why these issues aren't spoken about in greater and greater detail is, it's really hard to talk about bad things your parents did to you — and so it stays hidden in the household," he said.

"It was difficult. My mother had some difficult habits that she had brought from residential school that carried over into our household."
Indigenous children from across Canada were sent to residential schools as early as the 1840s and as late as 1996, when the last one was closed. Most were government-sponsored religious institutions.
Over much of that period, the Canadian government deployed a policy of "aggressive assimilation," to abolish Indigenous lifestyles and language in a few generations.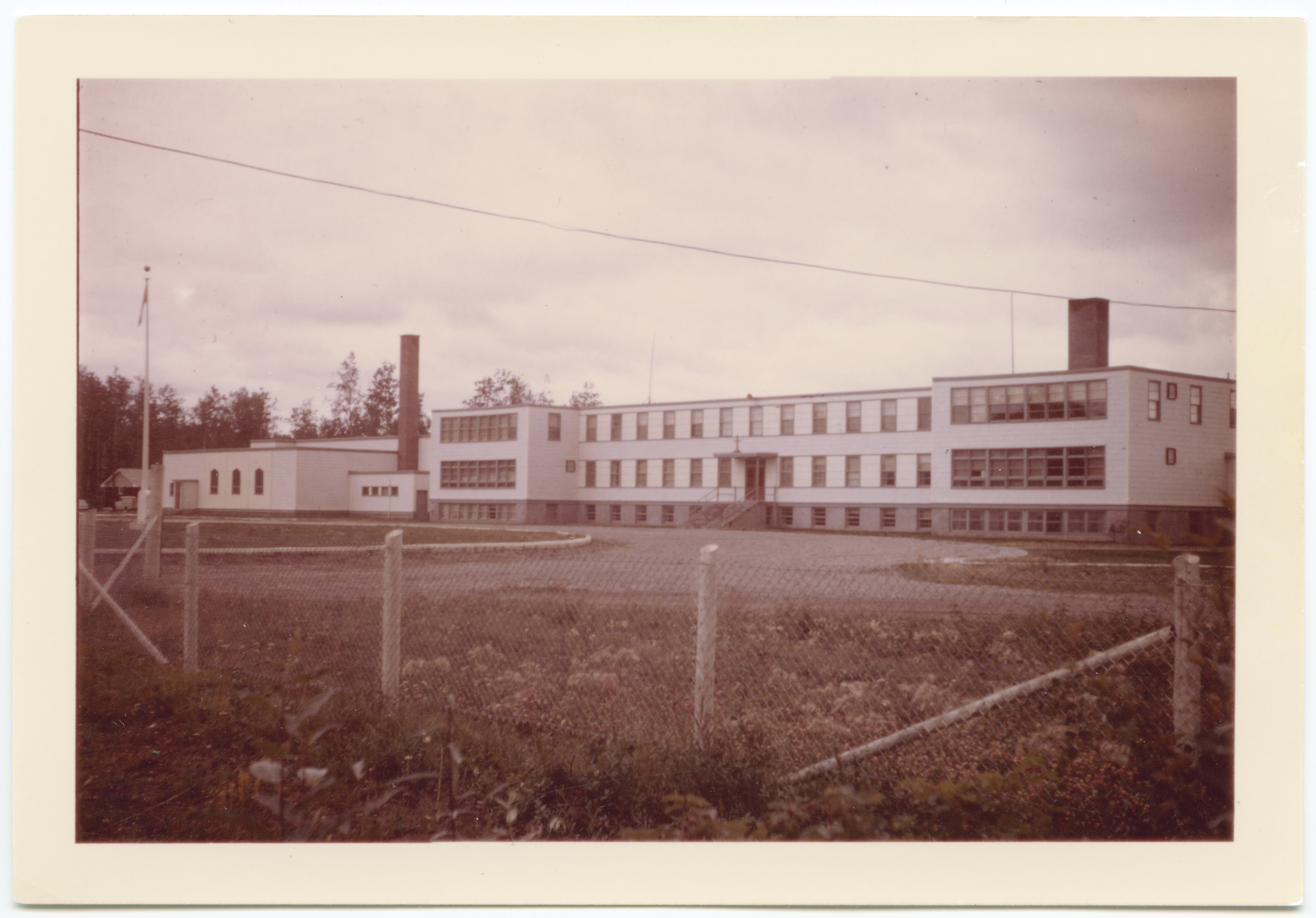 "I remember quite vividly ... being woken up at, like, 11 at night — to help clean the house before my dad got home from the afternoon shift. And [my mother] wanting the house clean because she didn't want him to be upset with a dirty house," Loverin said.
"I think that was a direct correlation to some of the punishment which was administered by the nuns in Lower Post when she was growing up."
II.
It's not easy for Loverin to talk about his childhood. His eyes watery, he goes silent for a moment, pausing to dig deep into his memory where he unlocks some of his worst experiences as a child.

For Loverin, school was actually a haven — a welcome escape from his stressful home life. When the bell rang at 3 p.m., his fear and anxiety would start to build.
"When [my parents] would come home at five o'clock in the afternoon from work, they would each bring a bottle of vodka and a bottle of Bacardi rum — and I became the bartender," he said.

"As they got drunk, they got more and more abusive and treated me like a house slave."
Sometimes, in a fit of anger, his father would beat him.
"He would look at you, you know, with that changed face — and slash out at you, for any number of reasons," Loverin said.
He recalls coming home one time with a bad report card, and getting severely beaten by his father. To this day, Loverin can't understand why his mother didn't intervene.
'How could she sit by and watch this kind of abuse take place?'
"[It was] just after I had made supper for the family. He took me into the bedroom as everybody sat down at the table to eat, and made me strip naked," said Loverin.

"And [he] beat me — beat me so severely that I wet myself. And all the while my mom was having dinner in the kitchen with my brother and two sisters, while I was screaming for fear of my life."
Loverin says his mother didn't know how to show empathy or love to him, or how to protect him from an abusive father. He blames it on her time spent at residential school.
"How could she sit by and watch this kind of abuse take place? How could she sit and engage in the abuse — because there were things she did as well that were quite abusive and very traumatizing and stick with me today," he says.
"I remember being a young boy and she hit me over the head with a cast iron frying pan. I remember another incident where she got all upset with me over something about the porch, and I hadn't arranged the boots the right way, and she broke a bottle of bleach over my head. And I recall, very vividly, that bleach running over my brown coat and watching the bleach work on the fabric."
He also witnessed his father abusing his mother.
"My mother, crawling across the floor bleeding, screaming my name for help. And I'm five and six years old and I'm trying like hell to muster up all the strength to protect my mother, who's being beat. You know, my father looking at me saying, 'get the hell away from me, you little shit. None of your business!'
"That sticks with me, even to this day."
III.
Loverin worries that his mother and other family members will be upset that he's talking about painful family secrets.

But he acknowledges that there were also good things that his parents taught him, that made him who he is today — a recent graduate and a film director looking to make his first feature length film. He's also a father who's fiercely devoted to his children.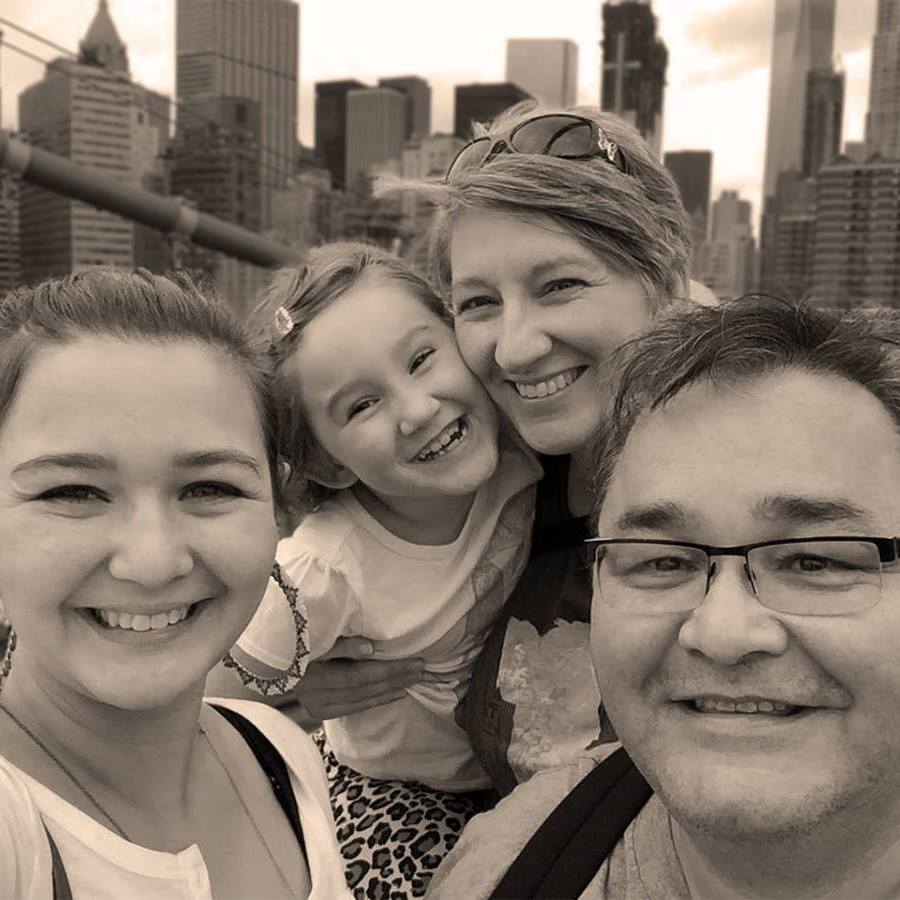 He says he loves his parents and forgives them.
"I have to. Because if I don't forgive them, I'm gonna carry resentment in my soul that will affect how I relate with my children, or I'm gonna have resentment in my soul that will further damage me," Loverin said.
"There's an odd thing about living in an abusive environment — you love your abusive parents no matter what, even though they've abused you, treated you poorly.
"It's hard-wired into us."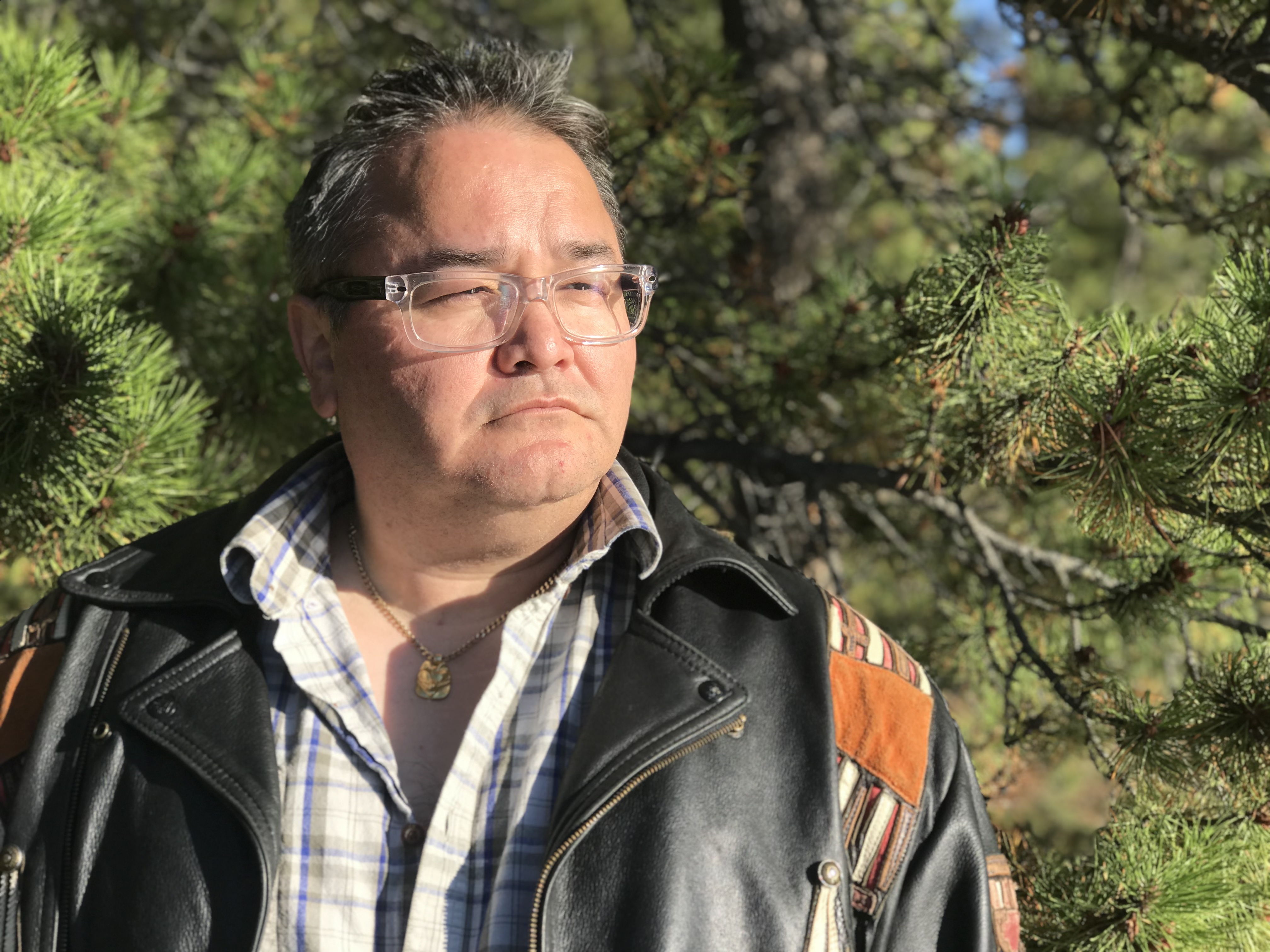 Coming to terms with his difficult upbringing and openly sharing his story is Loverin's way of breaking a cycle of abuse. He says it is important to tell his story so others suffering from intergenerational trauma can also break the cycle.

"I just knew that I didn't want that to be in my own family. And I love my children dearly, I'm very physically affectionate — I give them hugs, I tell them how much I love them, how proud I am of them," said Loverin.
"Children by their very nature are beautiful, bright lights of hope for humanity, and why shouldn't we give them the best kind of nurturing, positive love?"
CBC North is hosting a panel discussion on intergenerational trauma on Nov. 8 in Whitehorse at the Kwanlin Dun Cultural Centre at 7 p.m. It is open to the public and will be streamed live on CBC Yukon's Facebook page.
If you need support, call the Yukon Distress and Support Line at 1-844-533-3030 or the Inuit and First Nations Hope and Wellness Helpline at 1-855-242-3310.