In a dance studio in central Edmonton, seven ballet dancers sway up and down while standing in a circle.

Diego Ramalho glides across the floor to the middle of the circle, crouched on his hands and feet, he flips from his stomach to his back, a move you might see made by a breakdancer.
He's watched intently by Edmonton Ballet's artistic director Wen Wei Wang.
Ramalho's background in breakdancing is one of the reasons why Wang hired him after seeing him dance in Vancouver.
"In the West, normally when you start dancing, you start ballet first and then you go to jazz or tap," Wang said. "In his culture, he start[ed] as a street dance, hip hop dancer."
The dancers are rehearsing for Ballet Edmonton's 2019 season opener, a performance that will push their abilities.
"It's quite a challenge for the company," Ramalho said smiling. "I feel quite lucky because I have the breakdance background. Once we go to the floor, I'm OK. I'm comfortable with that."
Ramalho, 26, has been dancing ballet for eight years, though at first he was reluctant to give it a try.
"I was like, 'No, I don't want to do ballet.' They said, 'Just try it. Maybe you'll like it. It helps your flexibility for breakdance,'" he said.
As a teenager, Ramalho breakdanced as a b-boy in parks in his hometown of Mococa, Brazil. His crew would flatten a cardboard box on the ground, put a hat down and take donations from passersby.
The cash would be used to enter competitions against other b-boy crews to win more money.
Ramalho fell in love with the challenge of delivering a routine in front of an audience judging his performance.
"It was a way to express my body," Ramalho said. "I was a shy kid growing up. I think moving my body was a way to speak.
"I really like footwork. It's like the technical side of it. I tried lots of power moves but I didn't have the flexibility for that."
When he was 18 years old, the owner of a ballet school offered the group of b-boys the use of her studio for free, if they agreed to choreograph a routine for one of her productions.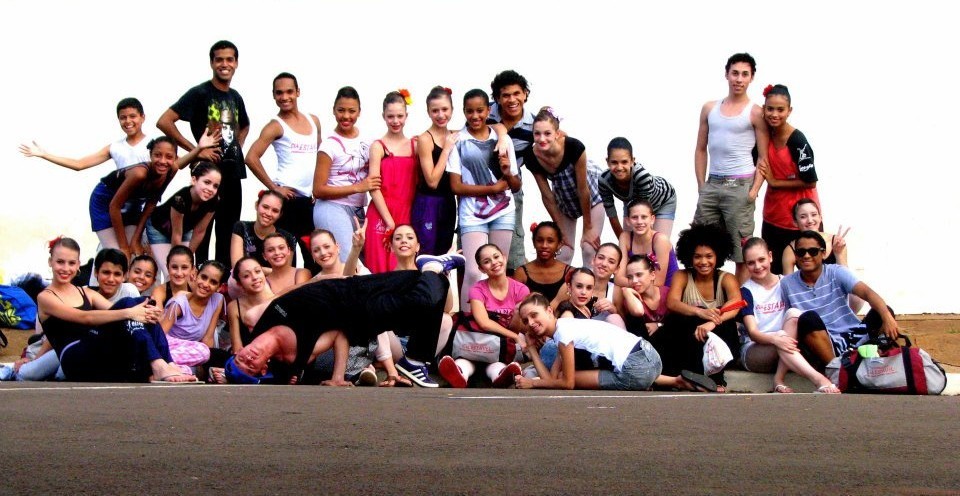 Despite his reluctance, Ramalho was one of the few who accepted the offer and stuck with it. After being introduced to ballet, he trained and entered routines in festivals.
A year later, he was invited to a ballet school in Sao Paulo which offered him room and board.
"I think that year was the year that I realized that's what I want to do for my life," Ramalho said. "Even though I didn't have anything, inside of the studio I felt like I had the whole world."
Watch Ramalho's move from boy to ballet dancer.
A Canadian break
His fortunes changed when a member of a Vancouver company was visiting the Sao Paulo ballet school.
After seeing Ramalho dance and hearing about his work ethic, the company offered him room, board and work in Vancouver.
"I couldn't believe that was happening," he said. "I had no money. I had nothing to come to Canada, and my parents, they also don't have much money.
"That was quite special. I was really, really happy to have that opportunity."
Wang, who worked with Ramalho in Vancouver as a choreographer, hired him last year.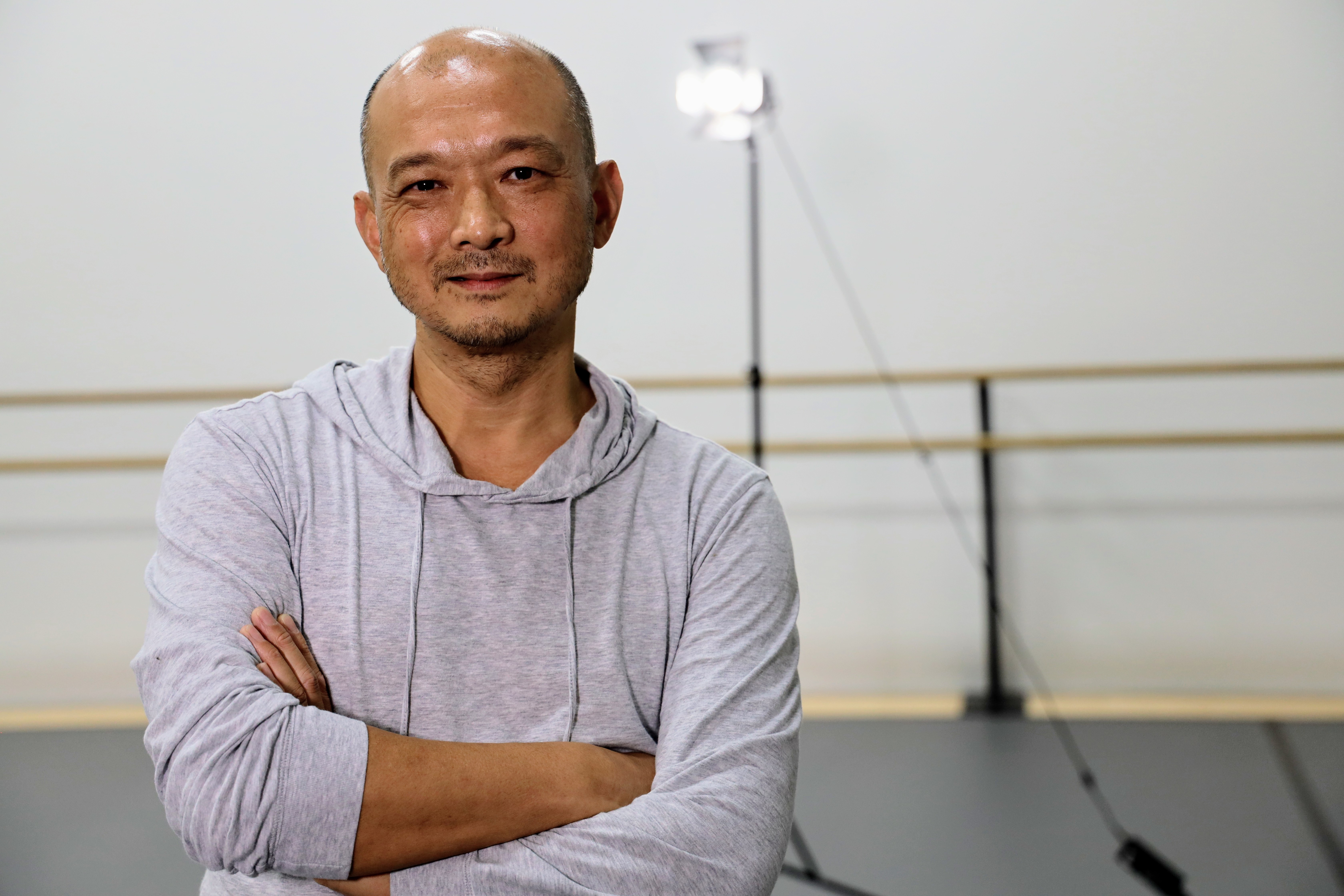 Wang liked Ramalho's style and unorthodox entry into the artform, which fit the organization's focus on contemporary ballet as it attempts to push boundaries.
Wang likens ballet to painting. Each movement by a dancer is similar to a brush stroke, creating something unique.
"He loves creating rather than just learning and he will be able to create something, to be able to collaborate with choreography," Wang said.
In rehearsals for Edmonton Ballet's upcoming show, Ramalho performs floor work, similar to the techniques he's honed through breakdancing.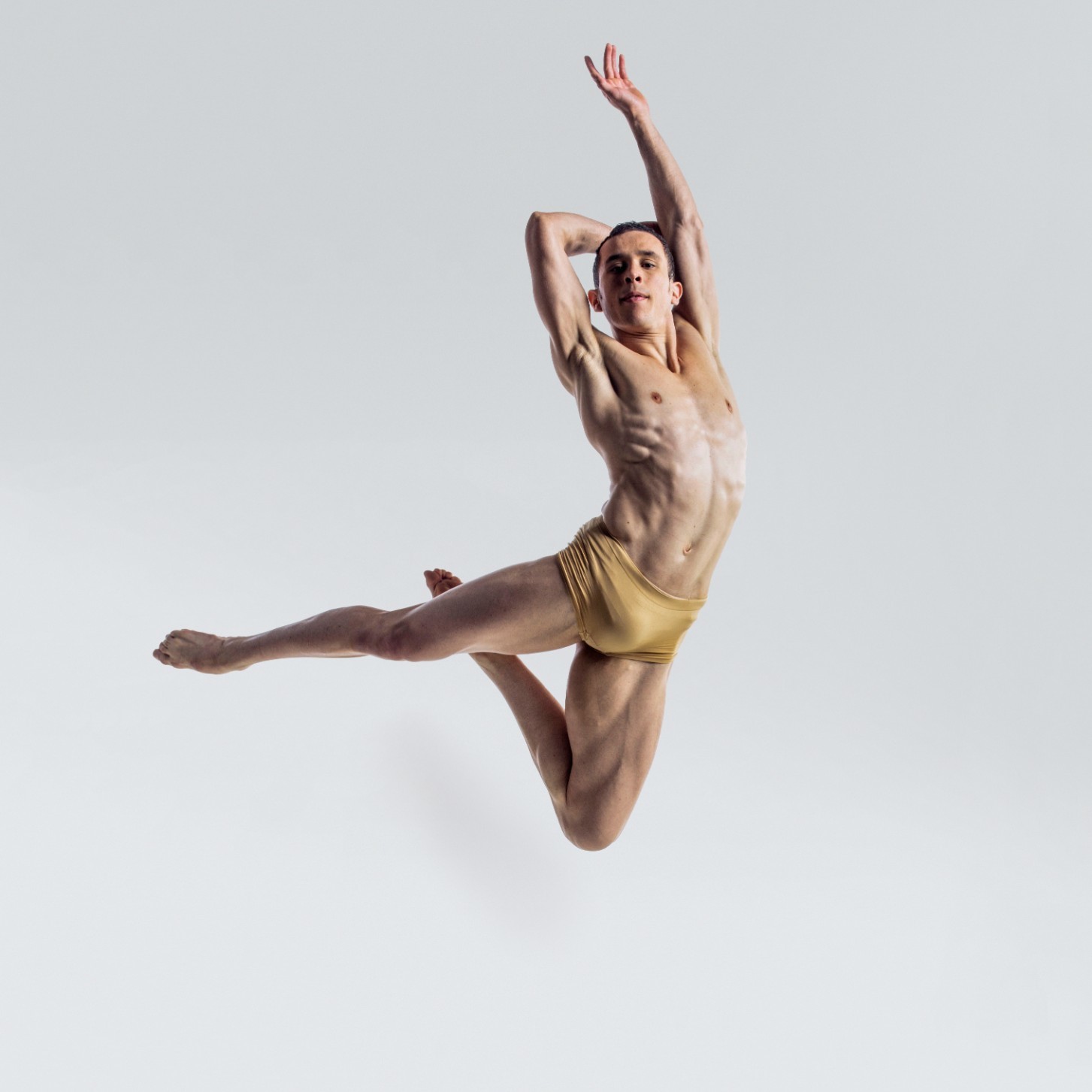 "I think a lot of choreographers come in here, see the way he dances," Wang said. "They really ask him to improv and you can see his movement a lot on the ground and a really quick flip.
Ramalho has "beautiful classical ballet technique," Wang said, but "he can do a lot of tricks most ballet dancers cannot do."
For Ramalho, the flexibility he achieved through ballet has turned him into a better breakdancer. It's noticeable when he returns home to dance with this former b-boy crew.
"They're like 'You have better stamina than us now. You can do more stuff than us. I guess every breakdancer should do ballet," he laughs.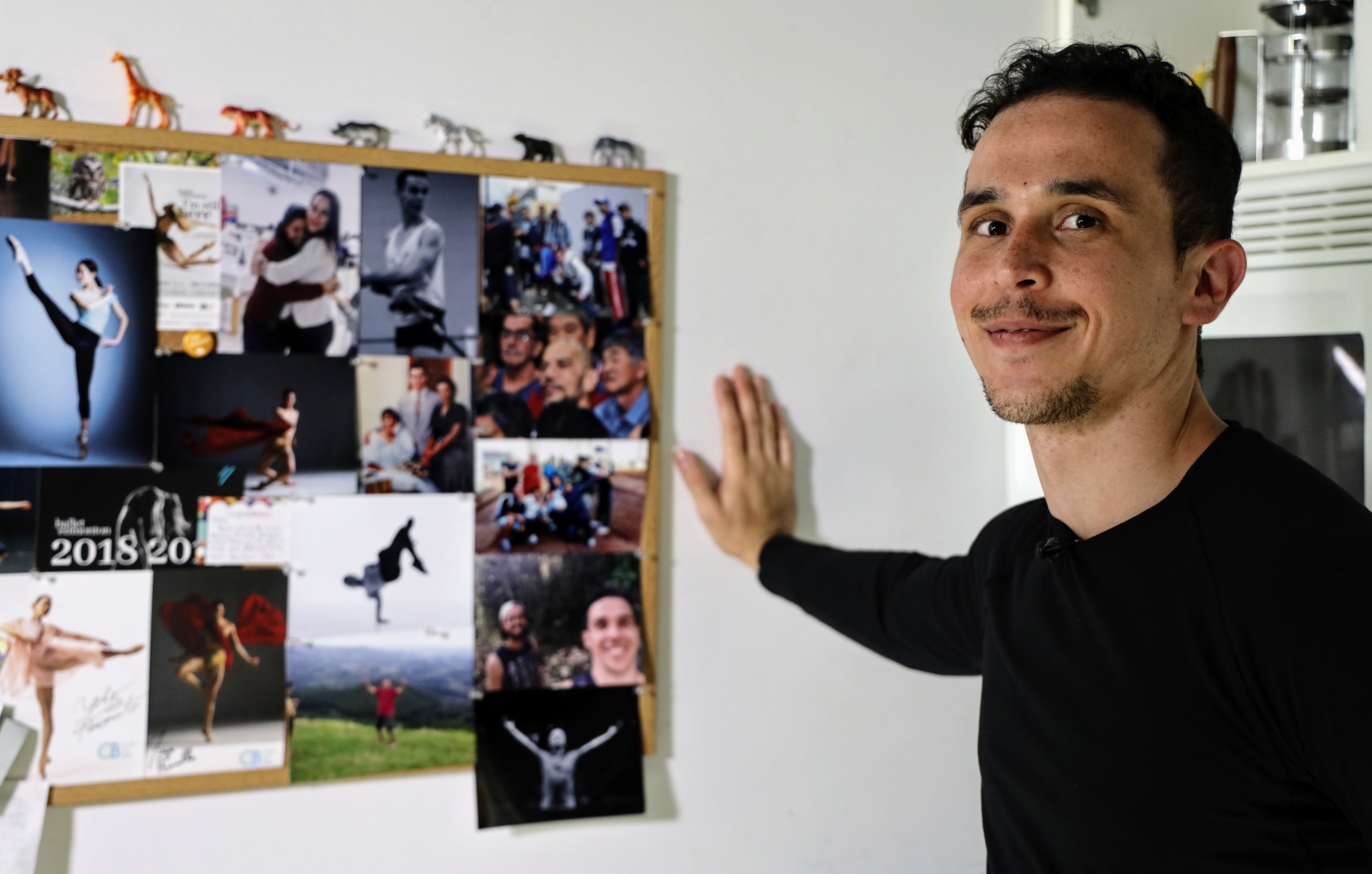 Ramalho has been embraced by Ballet Edmonton, where he's found a home for dancers from diverse backgrounds like himself.
"I think contemporary ballet is really changing how we see dance," he said. "We can use a lot of different backgrounds, different styles and make something really expressive and interesting to watch."
Ballet Edmonton's performance of "Chapter 1" runs Oct. 25-27 at MacEwan University's Triffo Theatre.