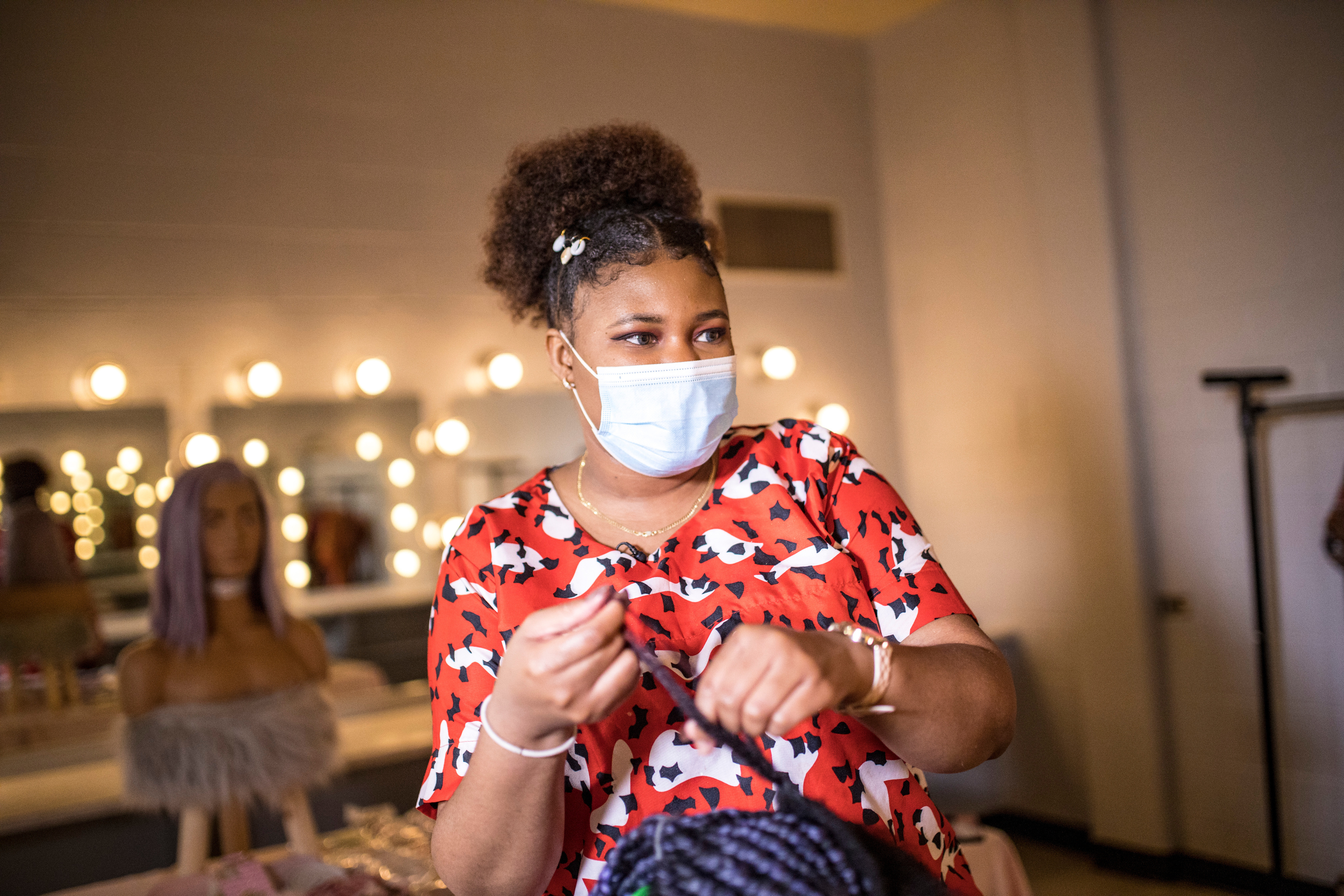 When Pearl Ashibuogwu arrived in St. John's, she was many things: a student, an immigrant, and a Black woman in a city with little in the way of Black culture.
Still, she felt that she had come to the right place.
"When you come to Newfoundland, you feel some type of peace, some type of home," she said.
"So I felt at home here. The only challenge I had was my hair."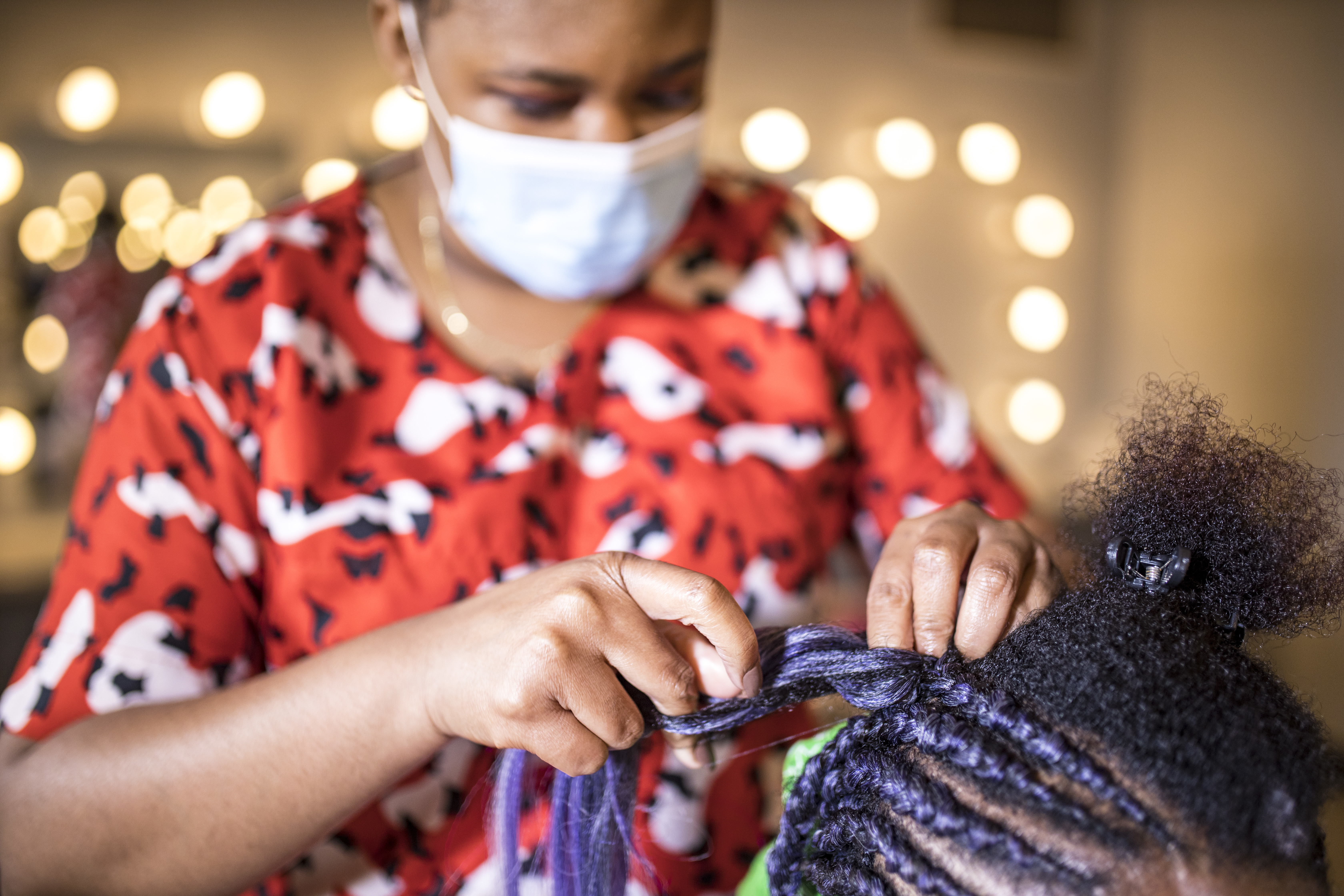 Luckily, Ashibuogwu landed in St. John's with serious hair skills of her own.
She says it started when she was a girl growing up in Nigeria.
"My high school then was a boarding school for all girls. I started braiding my friends' hair, collecting a little bit of money from them, just to learn," she said in an interview.
"And before you know it, I grew to love anything that had to do with hair, wigs, styling, everything."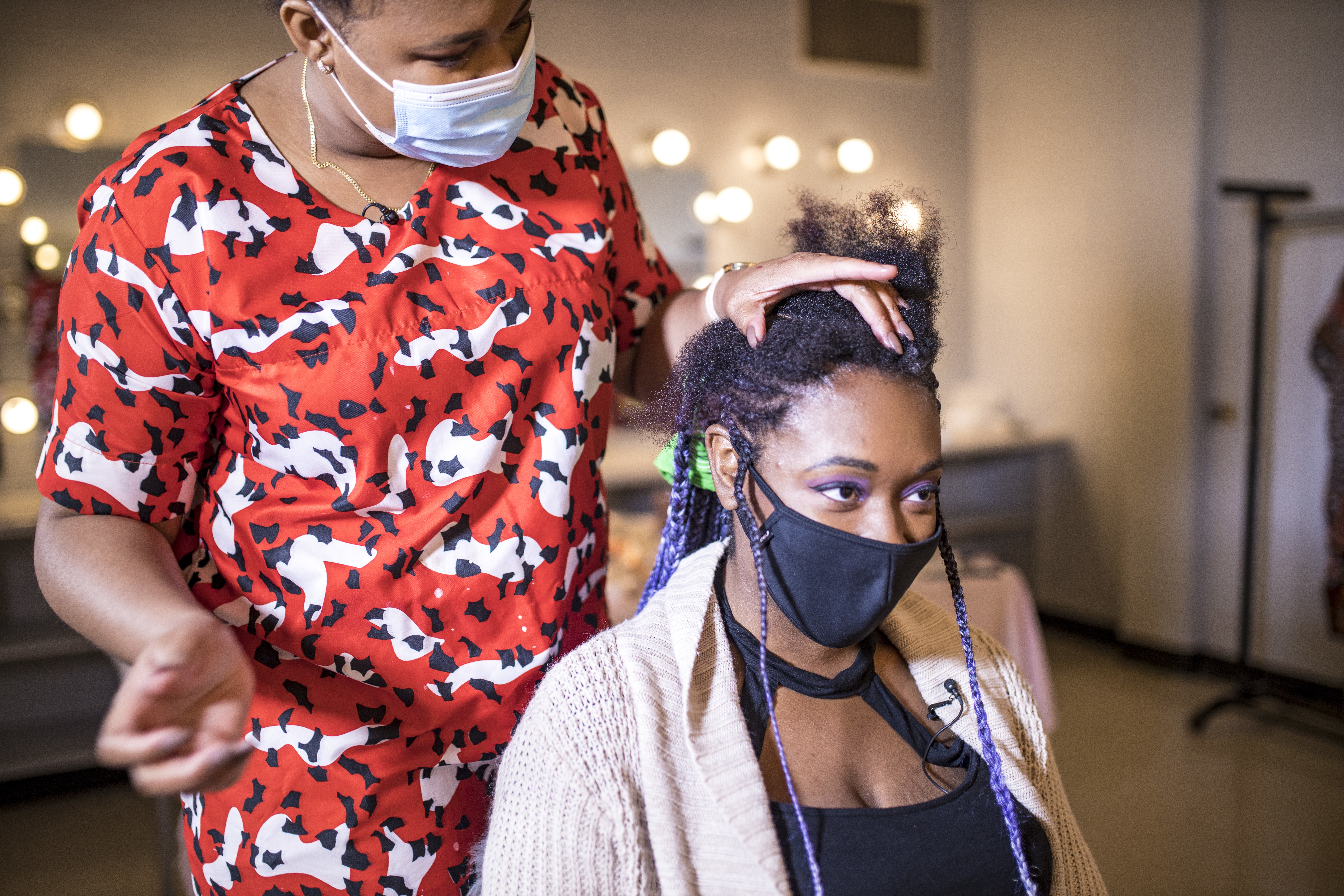 While she worked towards her degree in architectural engineering and technology at the College of the North Atlantic, Ashibuogwu also studied YouTube videos of hair braiding, styling, extensions and other skills for working with afro-textured hair.
Soon she was doing her own hair, and friends were clamouring for a turn in her chair. "That's pretty much how I got into the game."
Last year, Ashibuogwu decided to turn her hobby into a home-based business.
She christened her brand "Capearla," a portmanteau of her and her boyfriend's first names.
She now offers salon services and a wide variety of specialty hair products.
"Capearla deals with synthetic wigs, [and] we deal with hair accessories that complement our hair ... you know, 'I can't get this in Walmart.' So that's where I come in."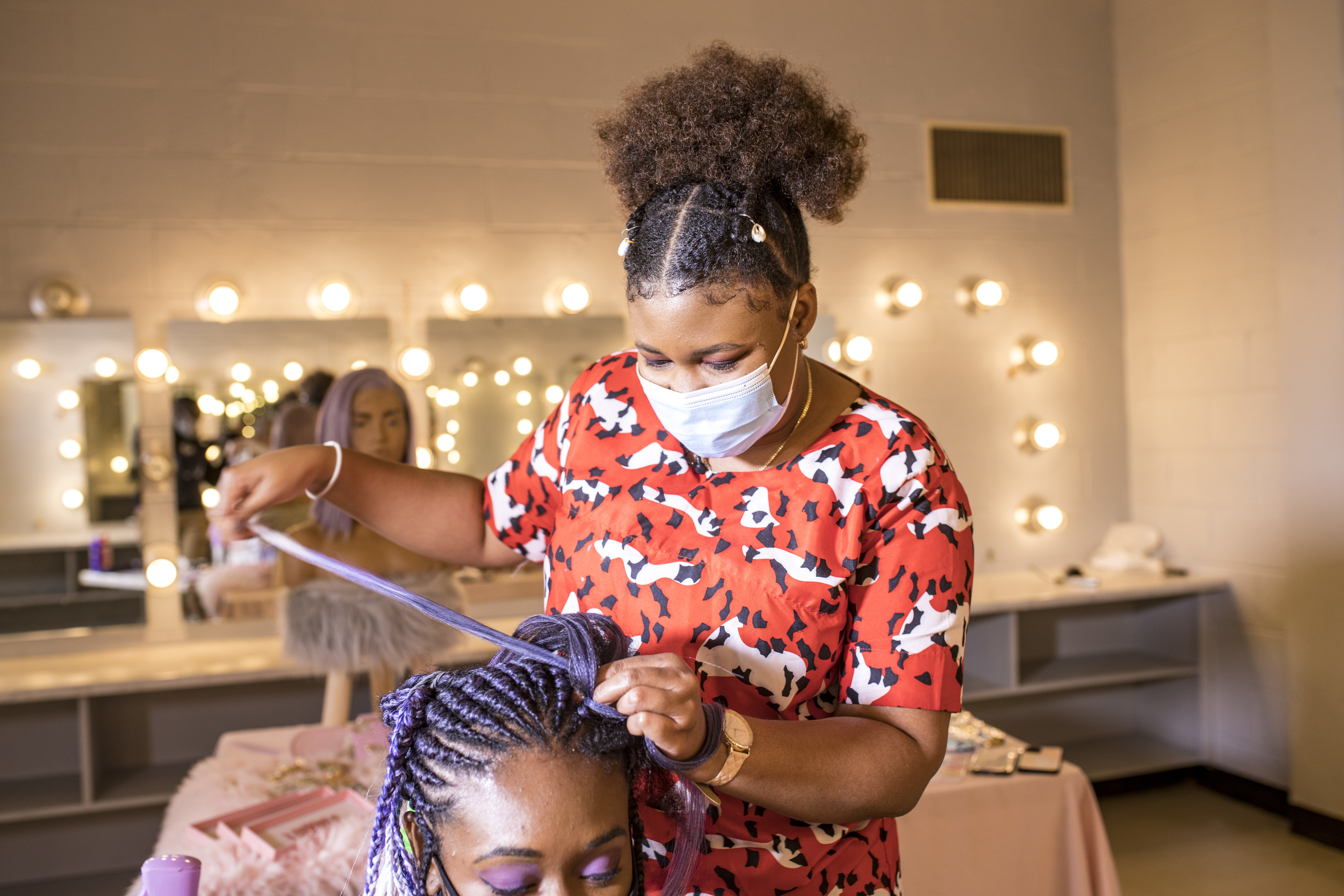 Ashibuogwu has expanded her product line to include everything from press-on nails, homemade body candles, Afro-print dresses, and phone cases that reflect a bit of Black culture.
But it's her hair styling skills that are her true pride, and have made her in-demand.
"Right now in Newfoundland, St. John's to be specific, the Black community is growing. And with the growth requires a lot of stylists that know how to take care of our own hair."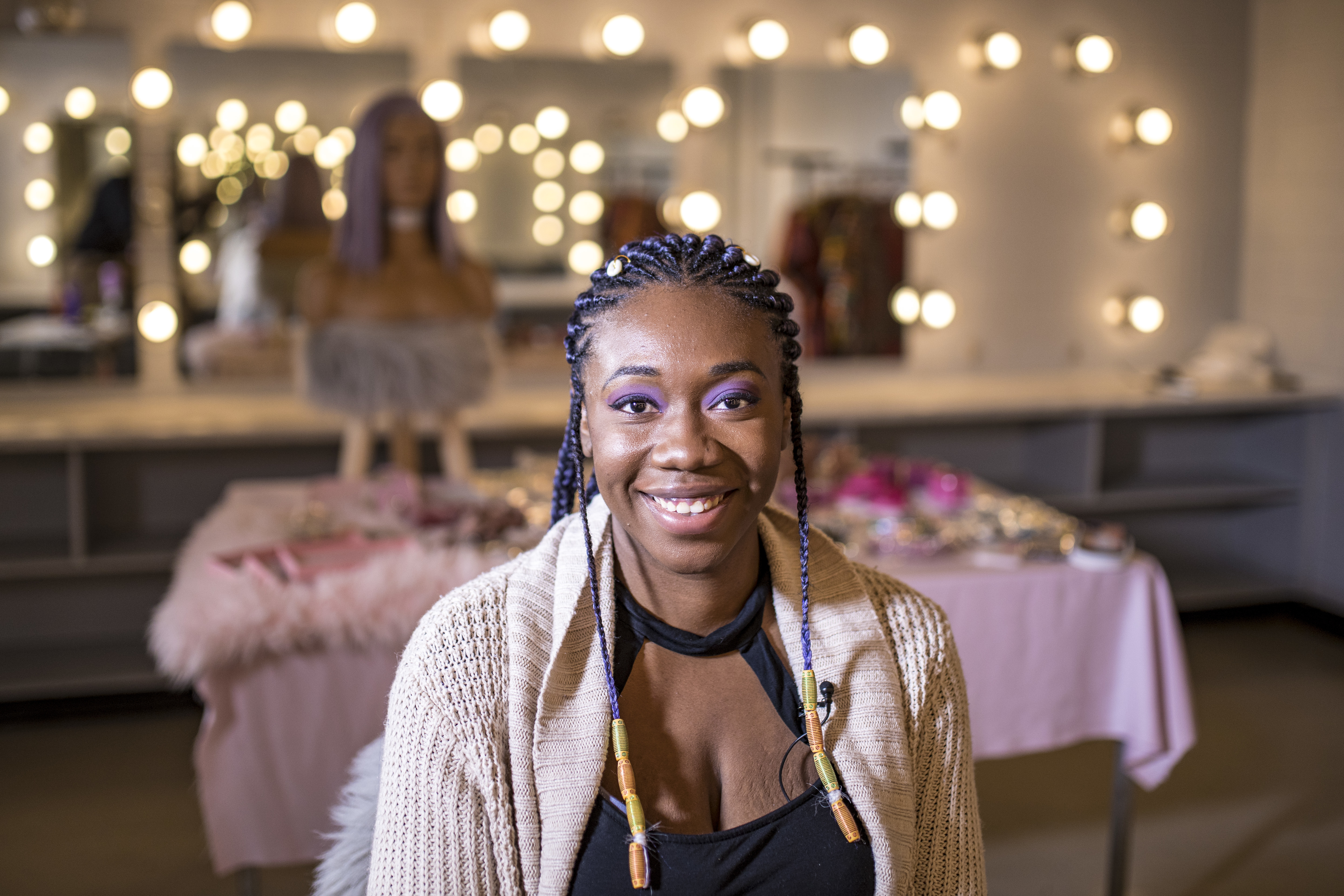 Laurabel Mba, Ashibuogwu's friend and client, couldn't agree more.
"Living in the province, not having access to someone to do your hair regularly is a really big pain," Mba said.
"It makes things uncomfortable and kind of makes it hard at times in feeling like yourself. So it's fantastic to know that there's someone I can go to in the province who knows how to take care of my hair and keep it healthy."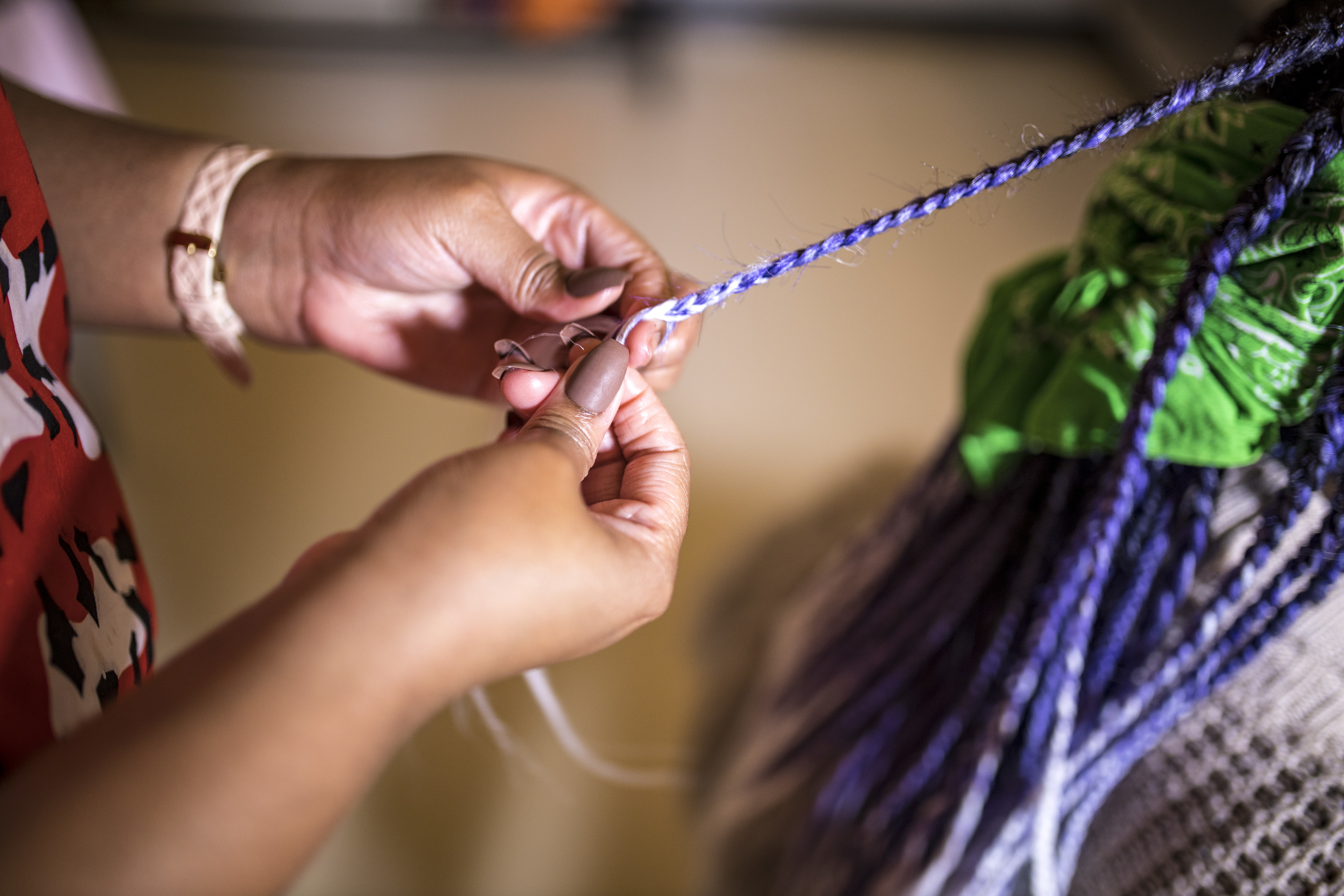 Ashibuogwu hopes to keep growing the Caperala brand, and someday move the business out of her basement and into her own salon. But she's also proud of what she's already offering the city's Black community: the chance to feel like yourself.
"I feel amazed. I feel like I wish this was what someone was giving me when I first got here," she said.
Besides, making others look good makes Ashibuogwu feel good.
"My hands are gifted. I love braiding, I love making hair."
WATCH | Pearl Ashibuogwu explains her passion for hair, and how she is finding a new home in Newfoundland and Labrador:
For more stories about the experiences of Black Canadians — from anti-Black racism to success stories within the Black community — check out Being Black in Canada, a CBC project Black Canadians can be proud of. You can read more stories here.

Special thanks to the St. John's Arts & Culture Centre for providing the space for this photo shoot.