Like other members of her team, North Shore Rescue volunteer Maria Masiar is ready to drop everything at a moment's notice when she gets word that someone is lost or injured in the wilderness.
On the final official training session of the season in late May, Masiar was crouched down in the dirt on a mountainside about 20 minutes from Vancouver, carefully measuring a set of footprints.
It's part of a practice exercise designed to help searchers find a hiker lost in the bush. Each week, the team meets to go over different skills - from rope rescue to tracking.
"I'm just starting off with what's the width, what's the length and what does it look like," Masiar said, peering at the footprints as insects buzzed around her.
"And then we're going to try to follow that in the forest."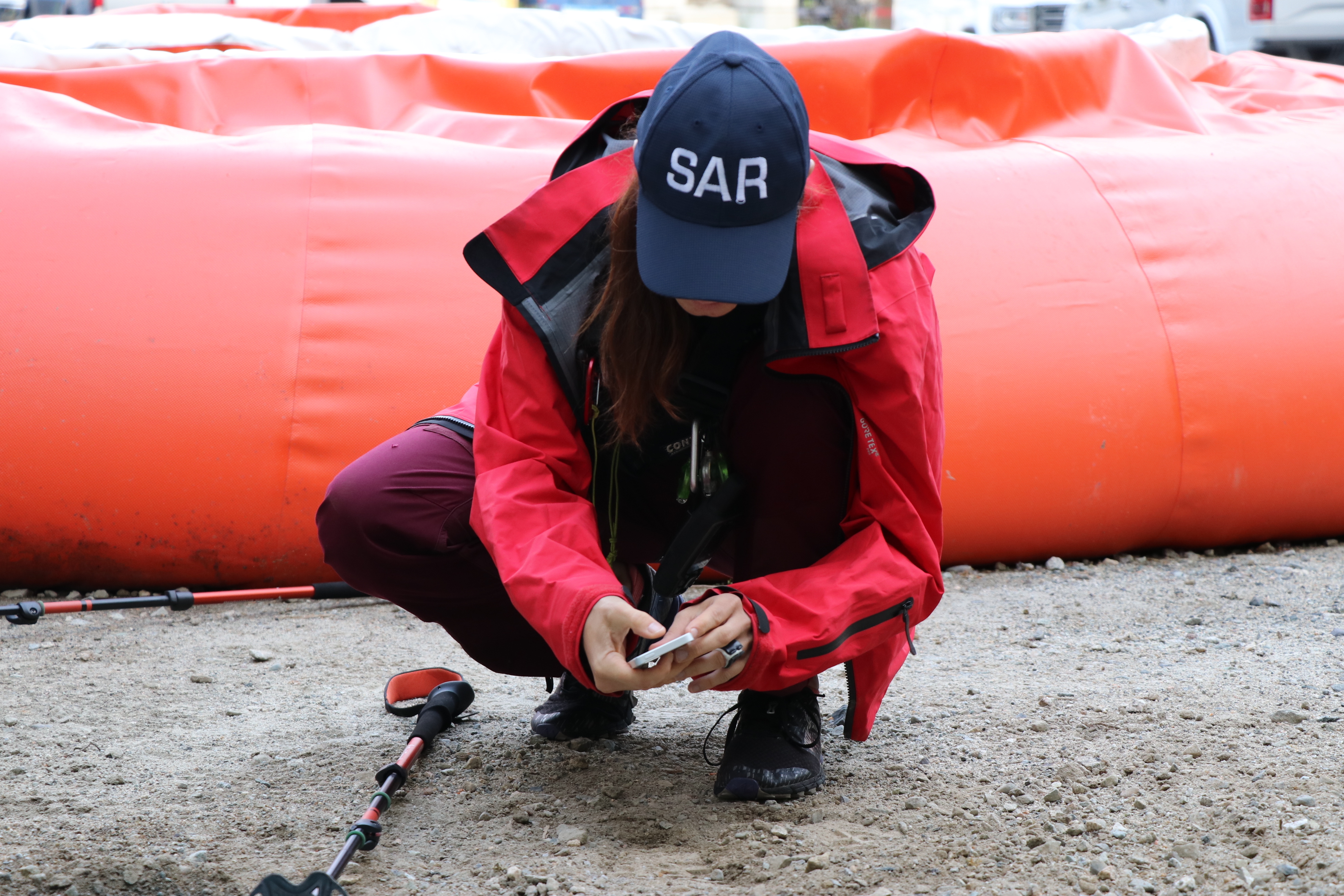 With a sketch in hand, Masiar and the rest of the team trudged through dense, knee-deep foliage following the footprints until dusk settled in.
Masiar is one of roughly 50 search and rescue volunteers with North Shore Rescue, a group of volunteers who search the backcountry of Metro Vancouver's North Shore mountains for lost hikers, skiers and other adventure-goers multiple times a week.
It's a lifestyle that often takes a toll on their personal lives.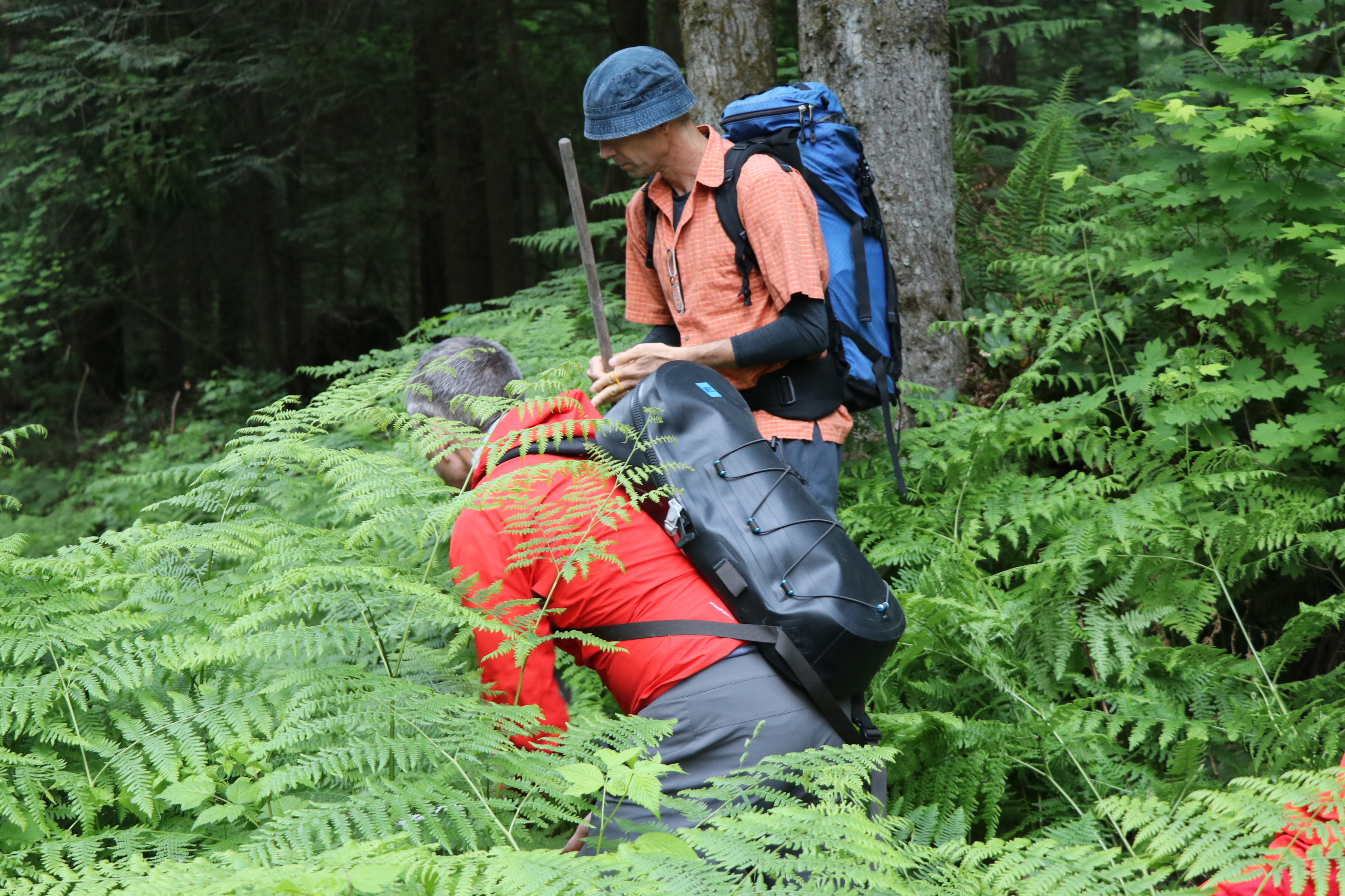 North Shore Rescue volunteers arrive long before other emergency services can get into the backcountry.
But unlike police, ambulances or fire services, NSR is completely volunteer-led and doesn't have guaranteed, stable funding.
"We're stretched to the limits just responding to calls and ensuring that our members are trained and that we have money in the bank," said team leader Mike Danks, who's been doing search-and-rescues for more than 20 years.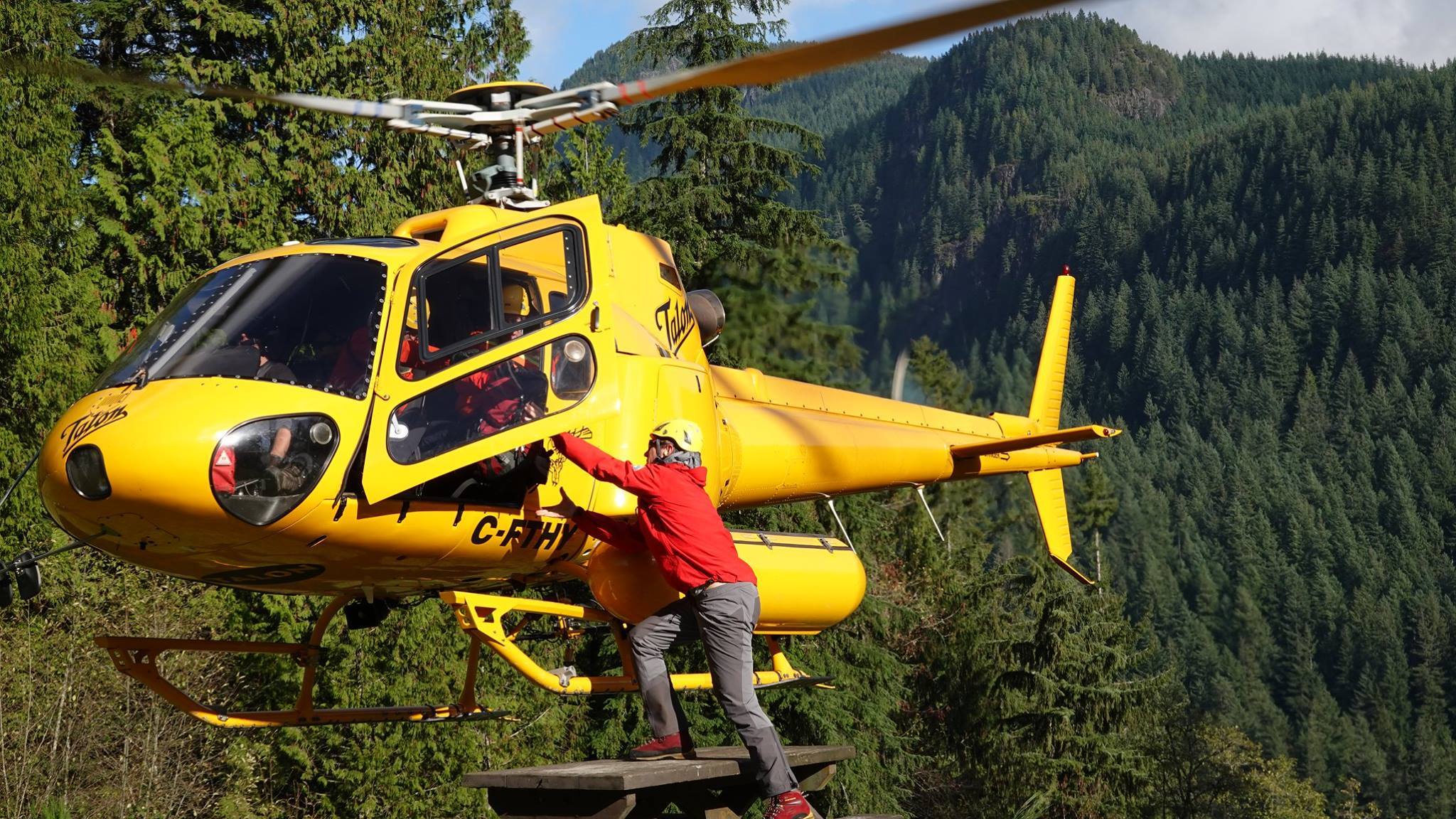 Full-time, unpaid job
At times, being part of the team that mounts search-and-rescues in B.C.'s backcountry is a commitment that nearly equals a second full-time, but unpaid, job.
And that means saving lives comes with a lot of personal sacrifice.
"For me, there's a sense of guilt," said Masiar, 39, describing the impact the volunteer work has taken on her family life.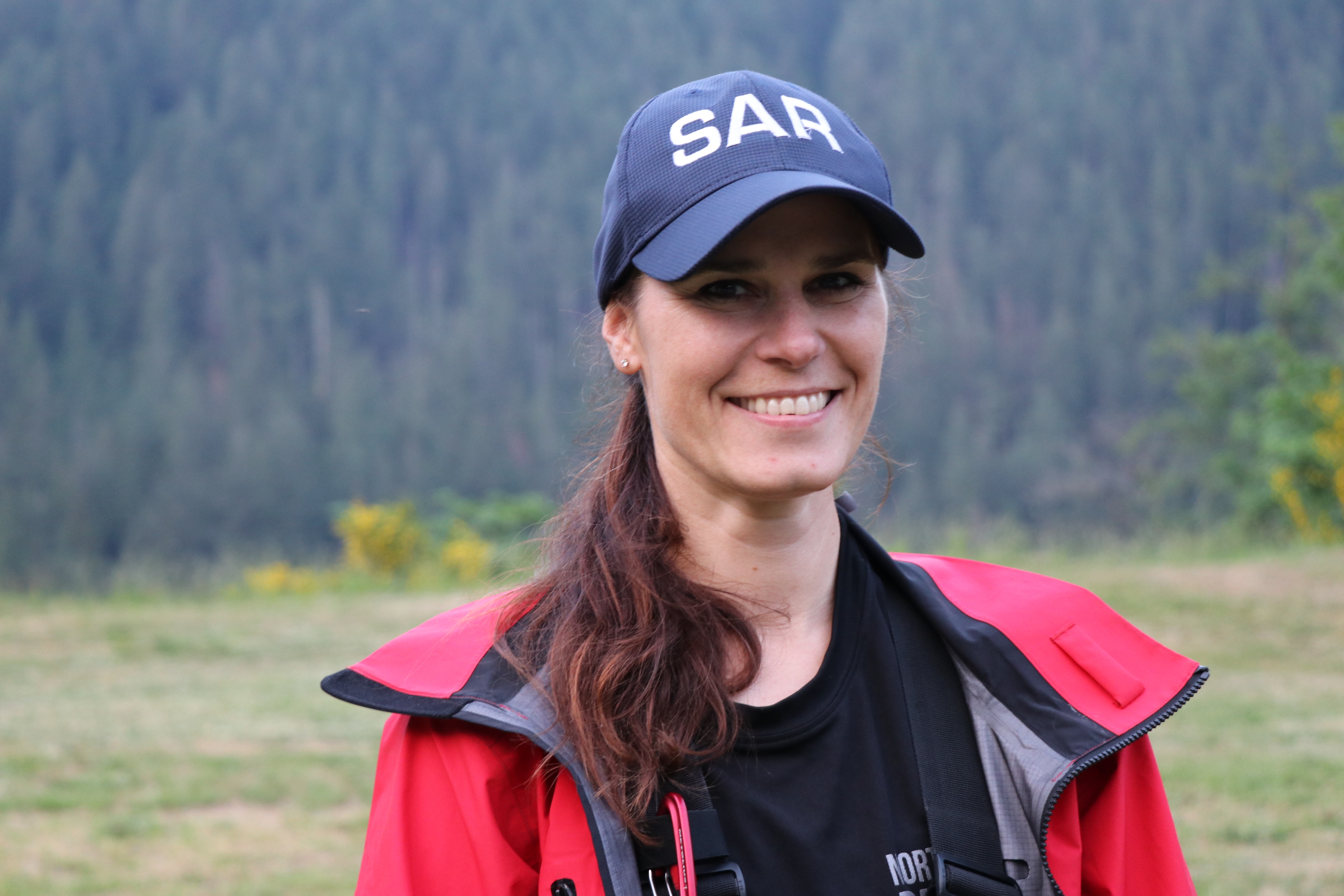 When she's not saving people in the mountains, Masiar works as a web developer and graphic designer in Vancouver. She's also a mother to an eight-year-old girl.
"You've got your family, which most people put first," Masiar said.

"But in our case, we have to drop our families and put them in second place because there's potentially a life at stake."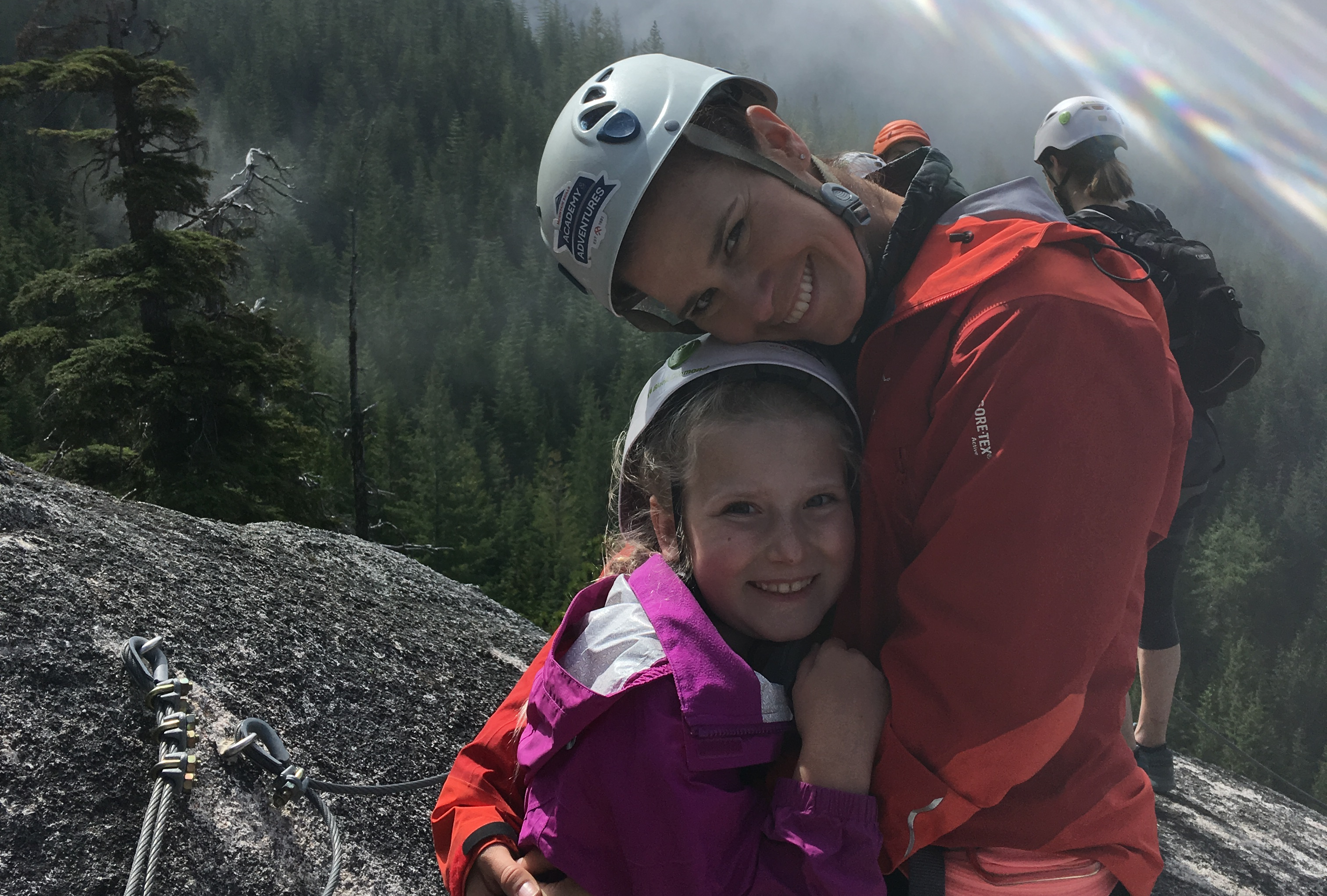 Since Masiar joined the team two years ago, she's missed family dinners and other home duties nearly every week.
"There was a time when I was really busy with training and work and catching up, and my partner was having to do all the pick-ups and drop-offs at school," Masiar said.
"My daughter's peers and her friends started teasing her that 'Your mom doesn't exist, she's never here. You probably don't even have a mom.' She felt terrible and I felt doubly terrible."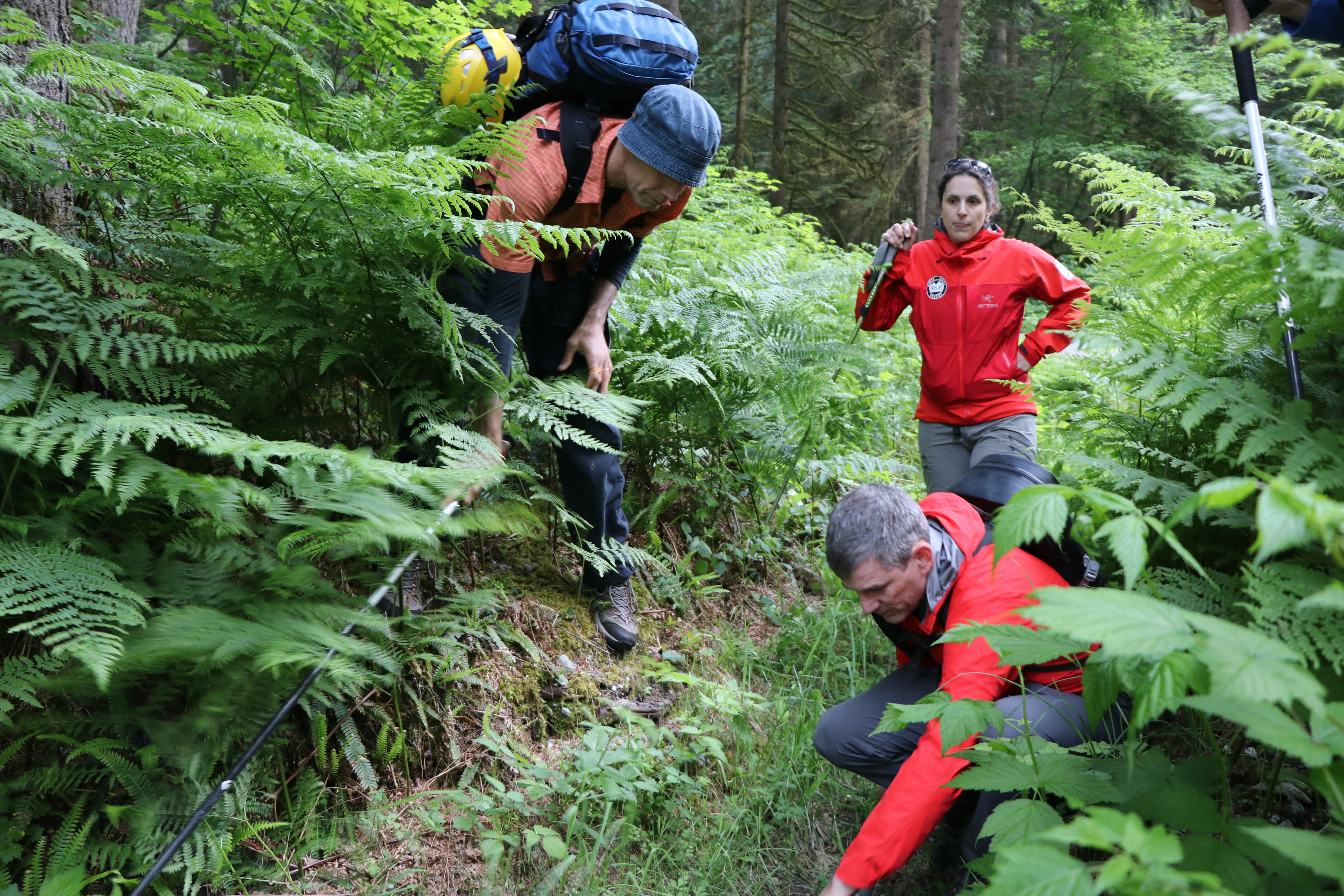 Burn-out in the backcountry
NSR relies on a mixture of grants, money from local government and donations to fund its life-saving service.

Last year, the team spent $800,000 — low by comparison to other rescue services because there are no salaries to pay, and volunteers provide much of their own gear.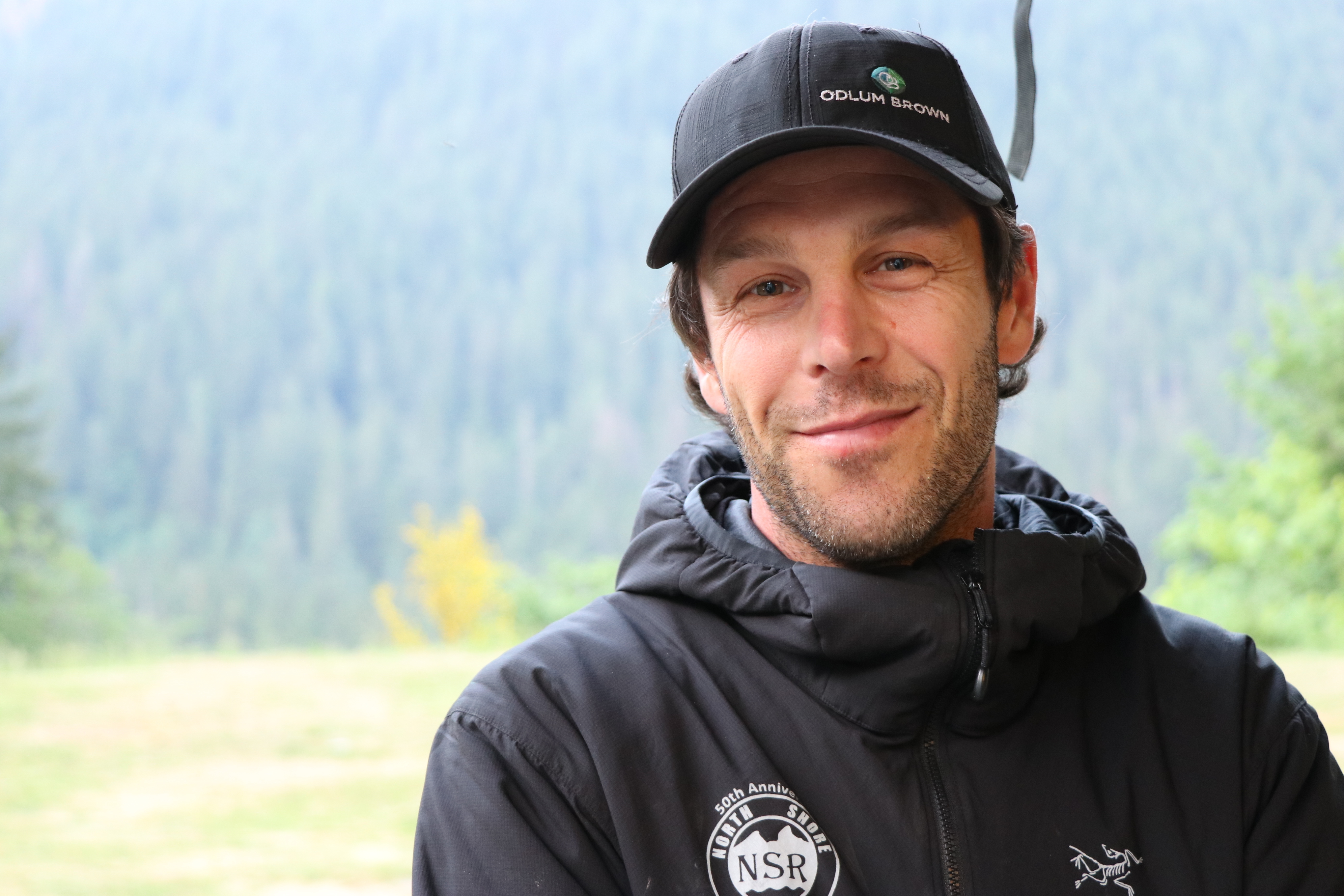 "You can go through the money pretty quick," Danks said, looking out to where the group was gathered on the mountainside for a debrief after the training.
"We need to get more support for search and rescue teams."
Last year saw a record 144 calls — sometimes several in one day.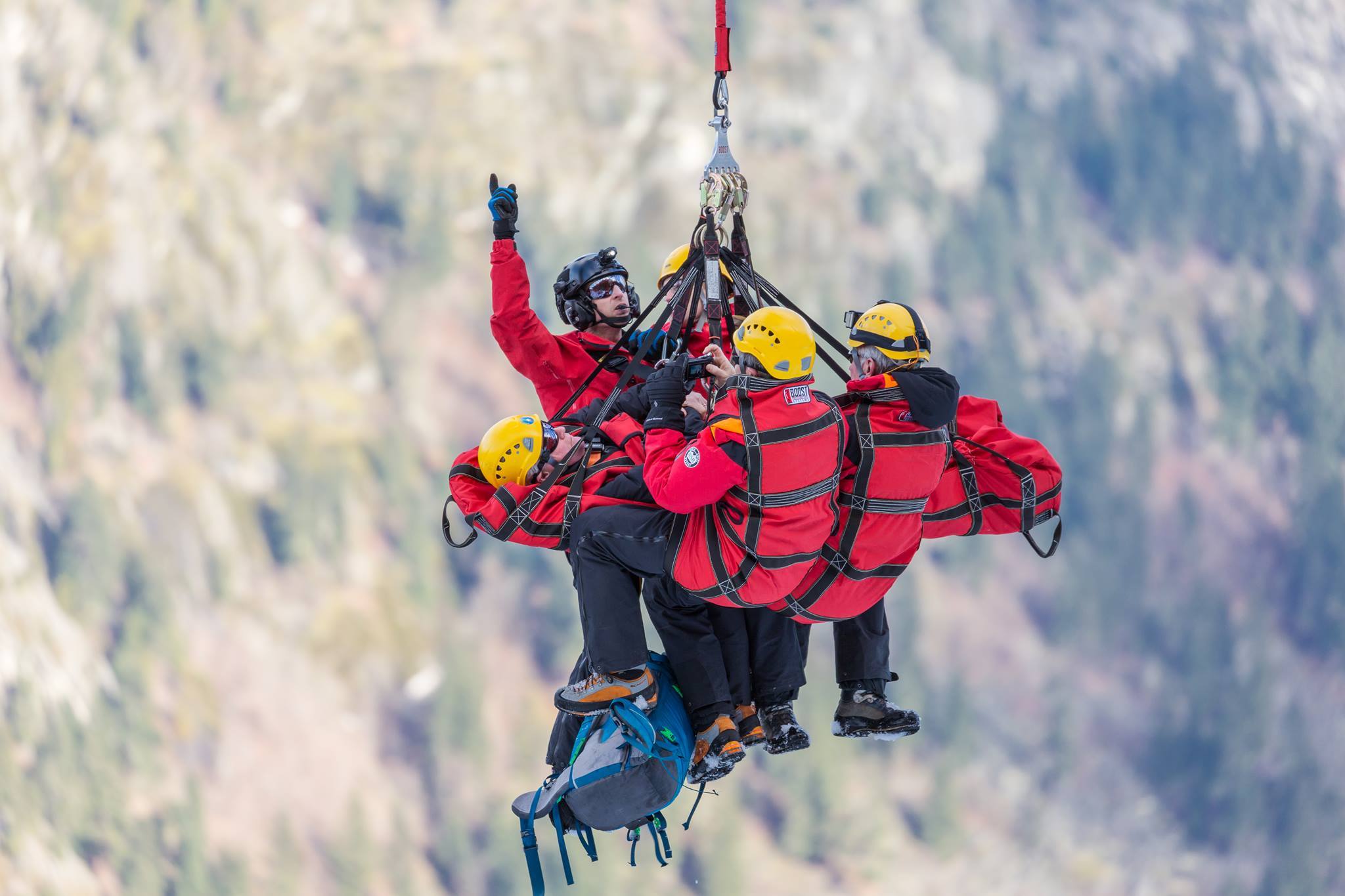 "Burnout is huge for us," he said.
"And also the impact when we have serious calls, fatalities or just a challenging call. There's a lot of mental health concerns."
Listen to Ryan West, who's in charge of new volunteers, describe what it takes to join the team:
For the volunteers like Masiar, the desire to give back to the community and save lives overrides the personal sacrifices.
She has no doubt where her drive to rescue people comes from.
As a seven-year-old, she fled communinist Czechoslovakia with her family to a refugee camp in Vienna, Austria.
They survived and Masiar later pledged to rescue others in need of help.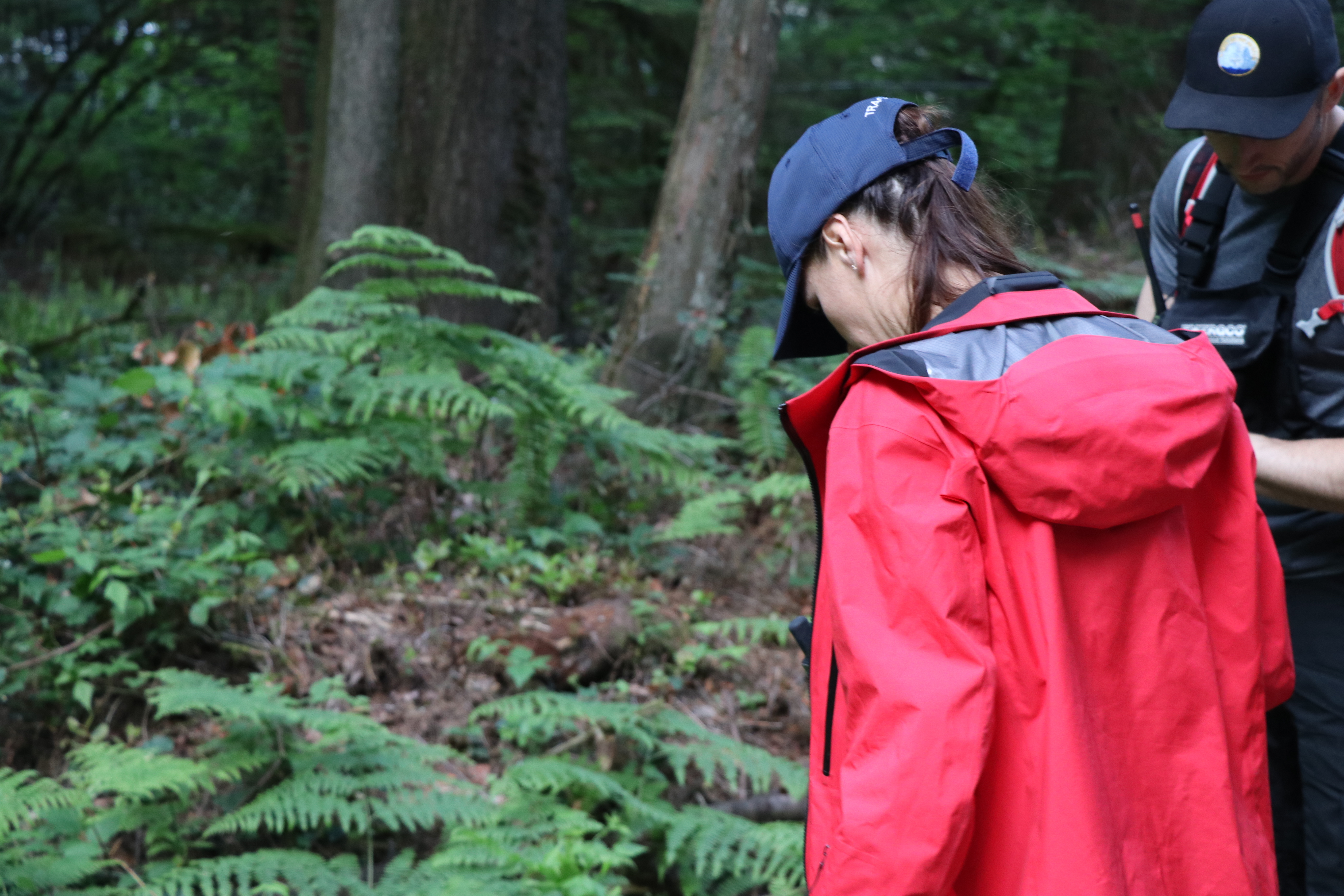 "When you find somebody who truly thinks they are out there [in the wilderness] and they're going to die, it's the most fulfilling thing I've ever felt," Masiar said.
"They see you and their eyes light up. They're happy out of their skin, they're just jubilant."
Those are the good days, when the rescues are successful.
"The bad days are when we all feel it, and we're doing a body recovery," she said.
"Or the cases that are still outstanding, the cold cases … Those are the ones that keep you up at night."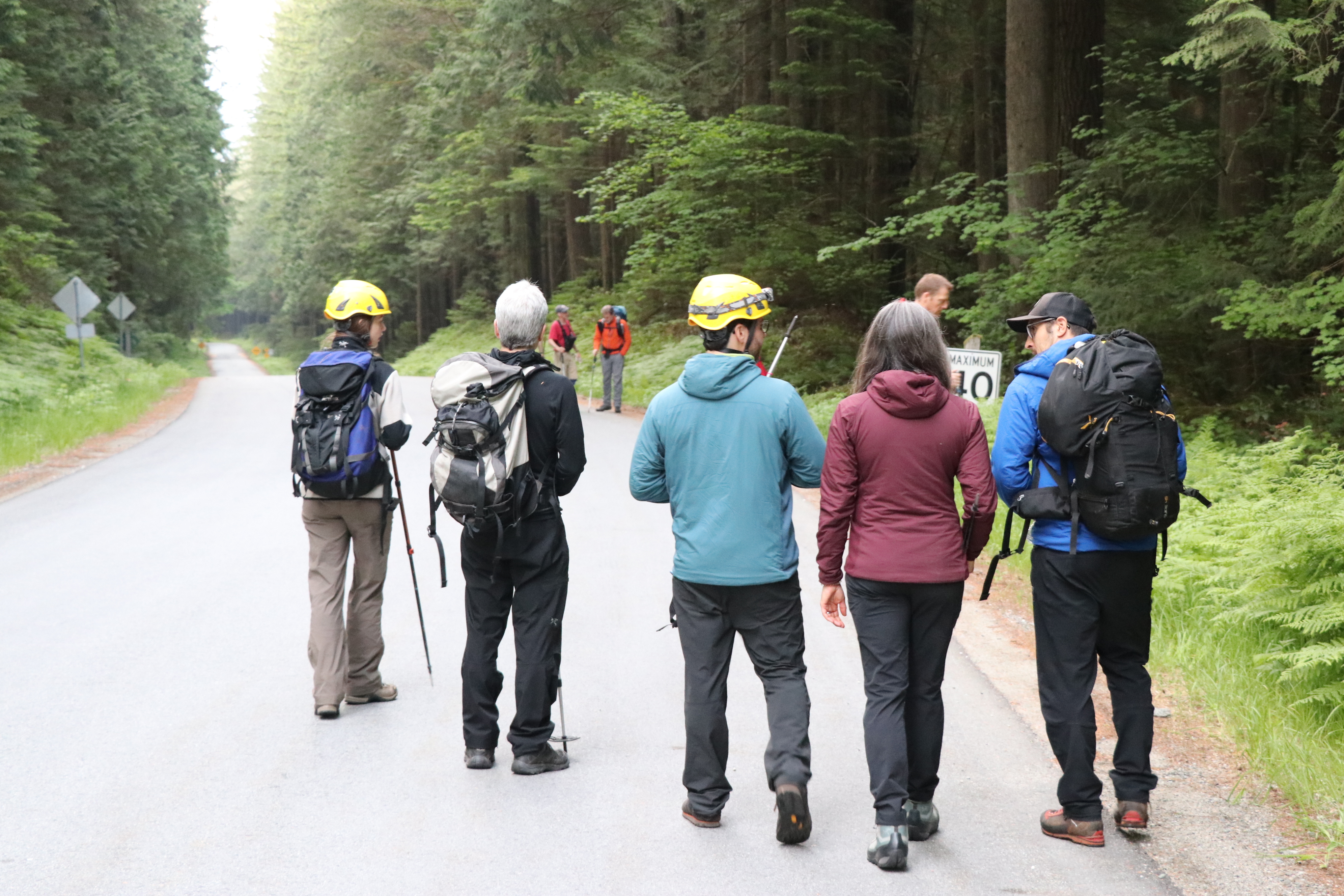 Being a part of the team requires enormous sacrifices, but Masiar hopes her daughter will understand why she does it.
"The world is bigger than the family unit. We live in a community," she said.
"If people need our help within the community, it's our responsibility to [help]. I want her to understand that."