Peter Schnellhardt's body was found by a colleague on the grounds of United Concrete in Williams Lake, B.C., just as the working day was beginning on July 4, 2006.
Schnellhardt had been badly beaten, his throat slit from side to side. He'd also been shot three times — twice in the head and once in the hand.
There were no arrests in the immediate aftermath of the killing. But three years later, a B.C. man told a woman in whom he was romantically interested that he and another man were responsible.
"Guy is a hitman. We did Peter," the suspect wrote in an online chat.
Information that could reveal the suspect's identity is protected by a publication ban, but we're calling him John Doe for the purpose of this story. For the same reason, we're calling the woman he was talking to Jane Roe.
"Guy" is a local man who would later be convicted in another B.C. homicide.
"At night me and Guy went to United Concrete and snuck up the back. [Peter] was in a truck and Guy shot him in the head three times, but he didn't die and Peter came out of the truck. I kicked the shit out of him and when he was on the ground, Guy cut his neck," Doe wrote.
Despite this recorded confession and with a man now known to be a killer implicated, 13 years after Schnellhardt's death, his family is no closer to seeing justice.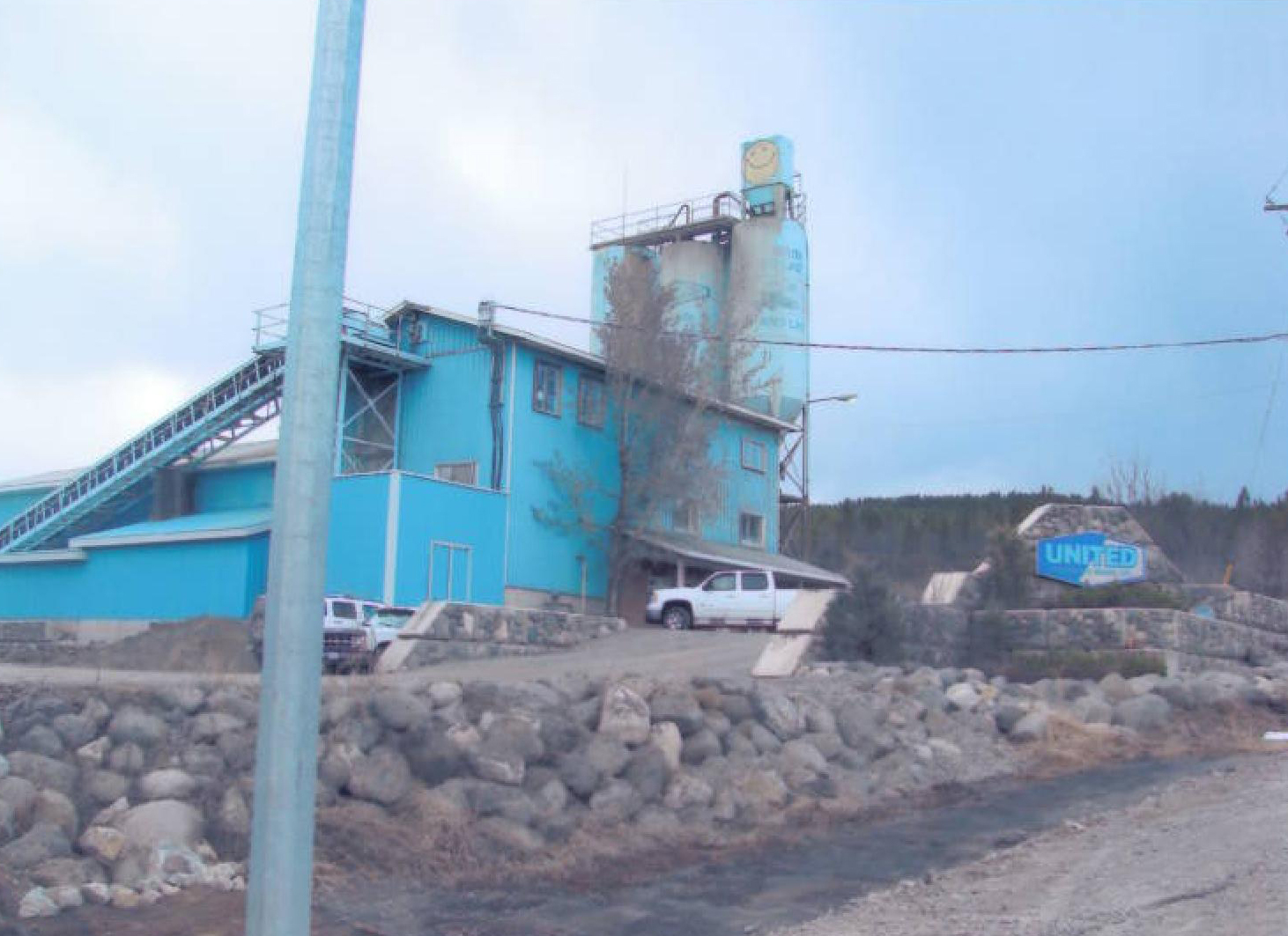 Doe didn't know it at the time, but Roe was actually co-operating with the RCMP. When Doe made that admission, Roe was sitting in a hotel room with an undercover officer, who was watching her computer screen.
Doe was arrested and charged with Schnellhardt's murder, and a transcript of his conversation with Roe was presented as evidence in his trial.
Yet Doe would be acquitted of all charges. After Schnellhardt's death, Doe had suffered a brain injury, and was known to brag to impress women. As a result, a judge said he doubted the reliability of Doe's confession.
'It takes the joy out of life.'
Meanwhile, the man Doe named in his confession has not been charged in Schnellhardt's death. He was, however, convicted last summer of killing and partially dismembering another man.

Schnellhardt's unsolved slaying has consumed the life of his older sister Petra Bunn. It also makes Roe furious that her co-operation with police didn't end with a conviction.
"It takes the joy out of life," Bunn said. "It really affects me at night, because during the day I'm busy, I'm doing everything I need to do for my family … but at night — oh, it just comes flooding [back], and it goes 'round and 'round in my head."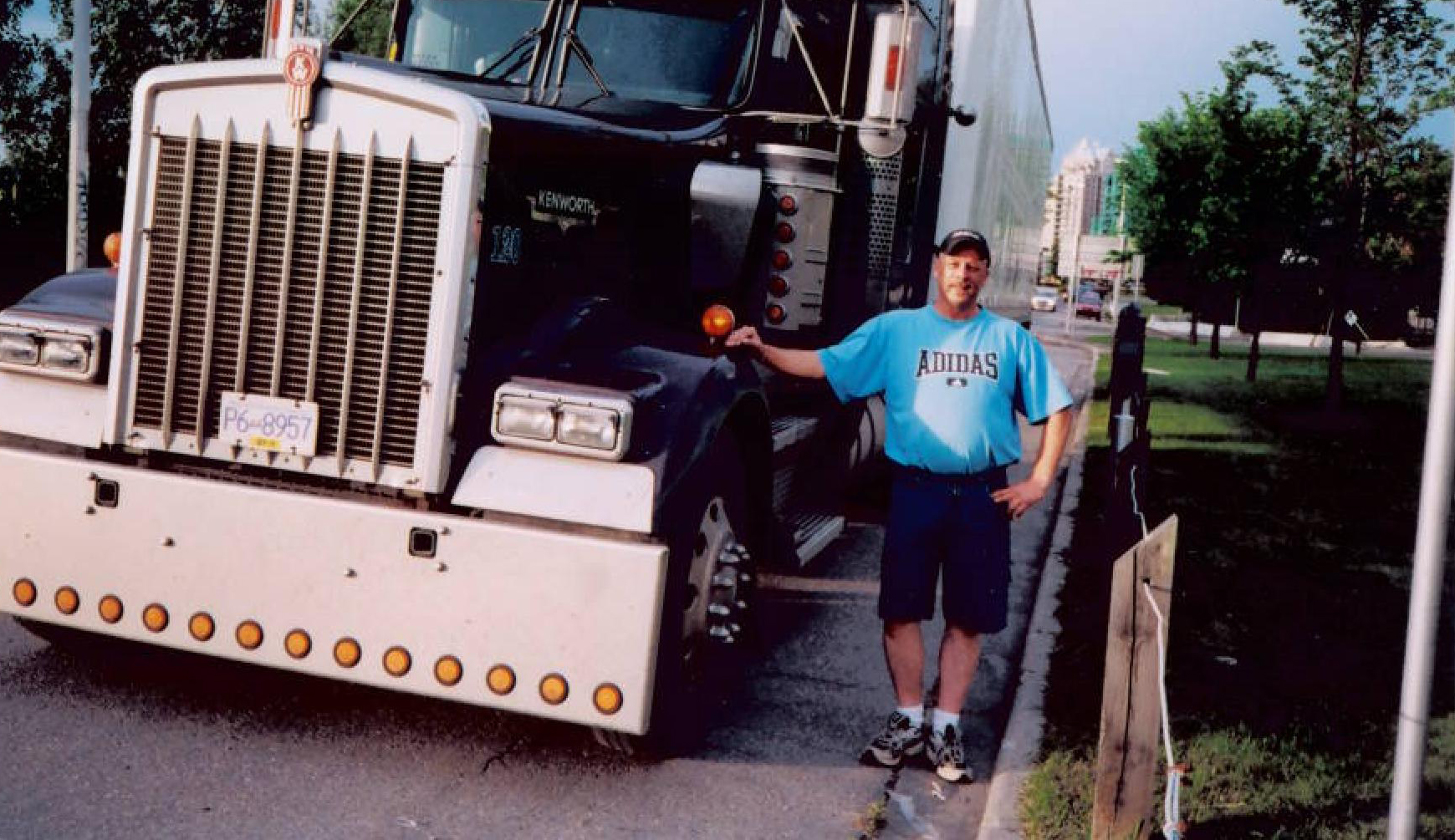 She said she's spent a small fortune trying to discover the truth about what happened to her brother. She's hired private investigators, offered up rewards and paid lawyers to represent her family in court.
She has also spent countless hours trying to get access to court transcripts and have publication bans lifted. She's written pages and pages of letters to justice officials, trying to convince someone to investigate why the prosecution was not successful. The 62-year-old has even self-published a book, Unjust: A Memoir, in an attempt to draw more attention to the case.
Multiple publication bans mean there are many gaps in what the media is able to report on the Schnellhardt case. The victim's family has had to fight in court for access to documents that might help them understand what happened during the investigation and trial.
"It has been a frustration all the way through. And no matter what I've done or tried to do, I can't really get anyone to listen, to look at it, to investigate it," said Schnellhardt's older sister, Petra Bunn. "It's just this void."
II.
Schnellhardt was 39 when he was killed. Born in New Brunswick in 1967, he was the youngest of three children born to a German immigrant family. His father, Gerhard, worked in coal mining, and his career took the young family to Canmore, Alta., where the siblings spent most of their childhood.
Schnellhardt and his brother, Gerhard, Jr. (known as Gary), were just a year apart in age, and grew up sharing a love of motorcycles and trucks. Meanwhile, Bunn, a decade older than her brothers, often served as a live-in babysitter.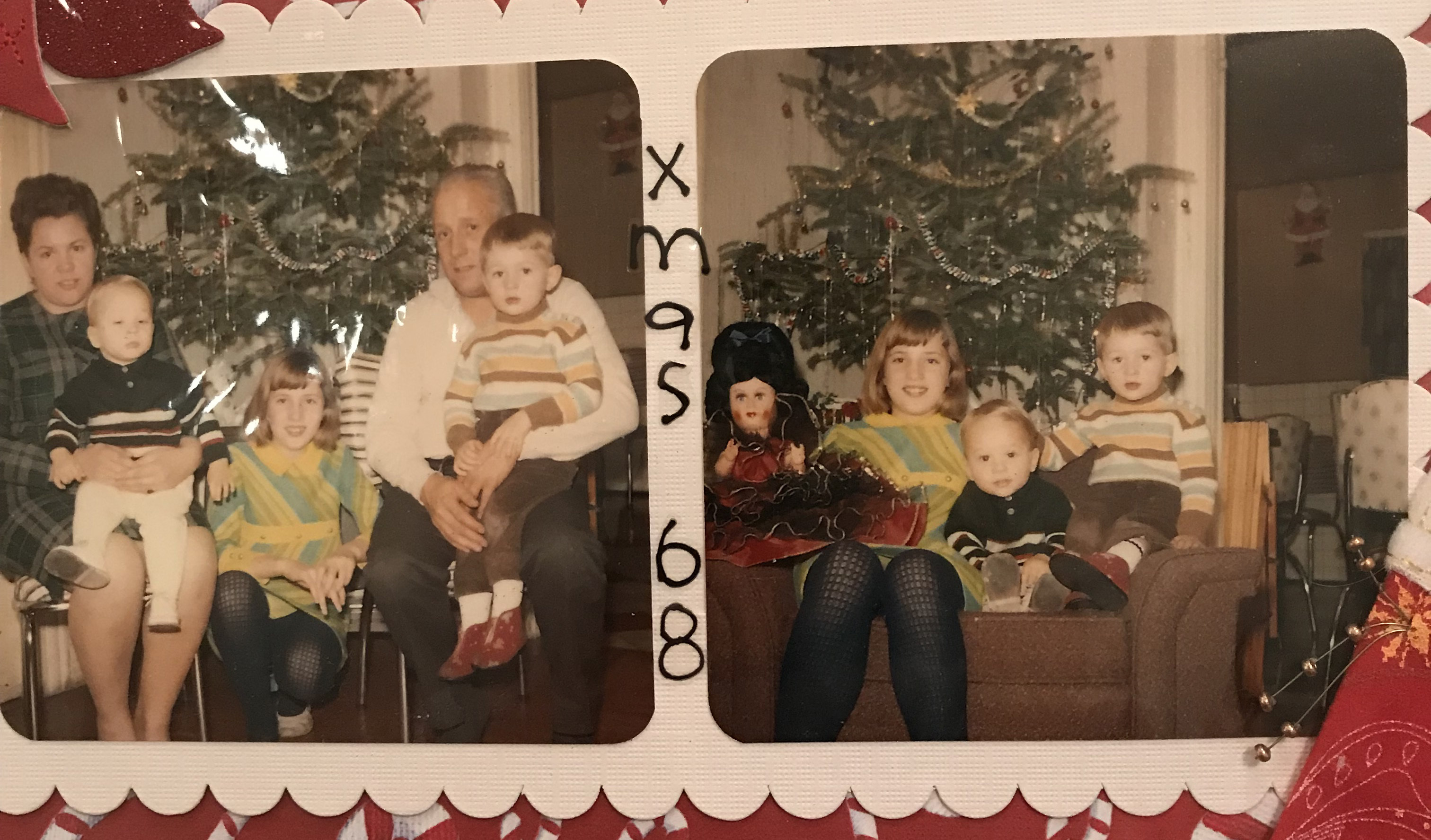 Peter Schnellhardt moved to Calgary as a young man and found work as a truck driver. By 1998, he owned a house and spent his free time fixing up old cars, according to Bunn.

"Peter was a nice guy," Bunn said. "If he was a friend of yours, he would be there to help you move and help you do anything, really."
But a breakup with a long-term girlfriend sent Schnellhardt into a self-destructive spiral, his sister said. He got into a new relationship with a woman his family didn't like, and began using cocaine heavily.
"Because of that, he ended up losing everything," Bunn said. The bank took his house, and he couldn't afford to keep his vehicles.
When Schnellhardt and his new girlfriend left for B.C. in 2004, it left a major rift in the family. Schnellhardt and his family lost touch for two years. Bunn never spoke to him again.
In the months before Schnellhardt's death, his father became seriously ill, and Bunn hired a private investigator to track down her estranged brother so the two men could talk. The P.I. traced Schnellhardt to Williams Lake, a small city in the Interior, where he had a job as a truck mechanic for United Concrete.
His parents reached him by phone about a week before he was killed, according to Bunn. "He told them … that he had gotten a new job and that he really liked it, but that there was a lot of stuff going on."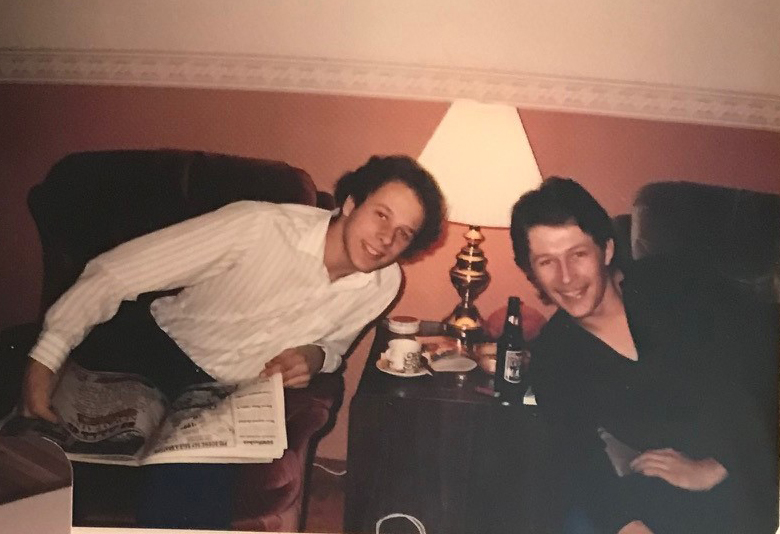 Schnellhardt talked briefly with his mother again on the evening of July 3, 2006.

The next morning, his body was found.
"We were in total shock," Bunn said. "We had now reconnected with him, or at least my parents had, and … they were going to go and visit. Everything looked rosy."
Schnellhardt's death meant that reunion would never happen.
III.
In a recent interview with CBC, Roe said she has vivid memories of the day Schnellhardt turned up dead. She spoke with Doe that day, and said she asked if he'd heard anything about the crime scene in Williams Lake.

"He said that nobody would ever find out what happened," Roe said.
Another witness, who testified during the trial, also remembered speaking with Doe on the day of the murder. Doe told him he'd done something "you wouldn't believe," according to the B.C. Supreme Court reasons for judgment in Doe's trial.
"It kind of took my breath away."
By December 2006, there had been no arrests in the case. Bunn and her family announced a $20,000 reward for information leading to the arrest of Schnellhardt's killer.
There was no movement on the case until 2009, when Doe and Roe were chatting over Facebook. He told her, unprompted, that he was responsible for Schnellhardt's death, according to the judgment.
"It kind of took my breath away, but then on the same note, it almost didn't surprise me," Roe said. She went to the RCMP with what she'd learned, and they got authorization for a wiretap.
On May 30, 2009, Roe called Doe from a hotel room. While an undercover officer listened in, the two made small talk and chatted about mutual friends. When the conversation turned to Schnellhardt, the two switched to MSN Messenger, where Doe reiterated that he was responsible.
"I beat the fuck out of Peter and Guy cut his neck," Doe told her, according to a transcript of their conversation. His description of how they'd shot, beaten and slashed Schnellhardt lined up with the forensic evidence.
Doe said they'd done it because Schnellhardt was accused of raping a teenager they knew — though RCMP later spoke to the girl in question, and she said there was no rape, according to the judgment.
In the online chat with Roe, Doe said he wasn't paid for the hit, but "I got to smoke [crack] 4 free." He was arrested and charged with murder that October.
Before his trial began, Doe asked for a deal. He said he would plead guilty to manslaughter in exchange for testifying against the other man, Guy, and even produced a video statement for police, according to a letter from B.C.'s Criminal Justice Branch.
But Doe's statement was not supported by any independent evidence, as then-assistant deputy attorney general Robert Gillen explained to Bunn in a letter written after the trial. The prosecutors "determined his testimony was not likely to result in a conviction," Gillen wrote.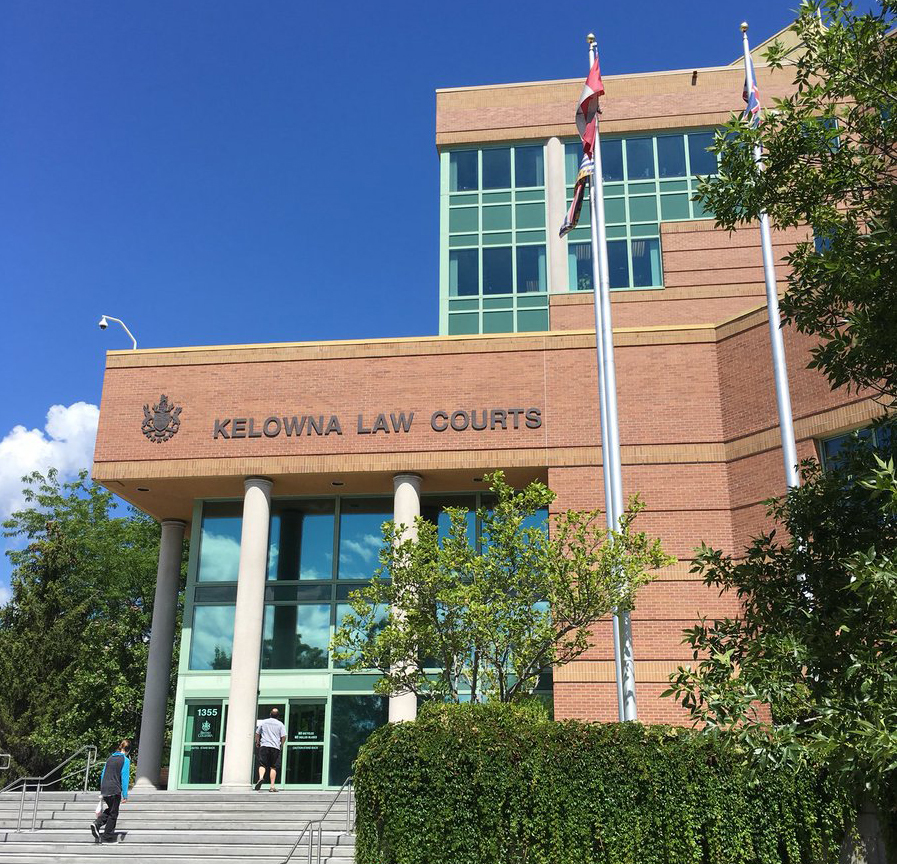 Doe went to trial in October 2011. His video statement was not entered into evidence — prosecutors believed it would likely be ruled inadmissible, because the statement was obtained on the understanding Doe would be offered a plea deal, according to Gillen's letter.
The case was heard before a judge at B.C. Supreme Court in Kelowna.

The trial lasted five days. Justice Paul Williamson considered the arguments for less than 24 hours, delivering his reasons for judgment the day after both sides had wrapped up their submissions.
"I am led inexorably to the conclusion that the Crown has not proved its case beyond a reasonable doubt. I therefore have no choice but to find Mr. [Doe] not guilty," Williamson said.
The judge explained that Doe had a "habit of puffing himself up in conversation with women," and that a brain injury had left him with cognitive difficulties, poor judgment and an impaired memory.
Though Doe's confession included an accurate description of how Schnellhardt was killed, he misstated how many times Schnellhardt had been shot in the head. Although investigators had tried to hold back the exact cause of death from the public, witnesses testified there had been rumours in Williams Lake that Schnellhardt's throat had been slit and that he'd been shot.
The judge said it was possible Doe based his confession on those rumours.
Bunn and her husband had travelled from their home in Alberta to attend the trial. The outcome was hard to accept.
"Clearly, I was frustrated," Bunn said. "After the trial, I asked the Crown to appeal, and he refused to do it."
In his 2011 letter to Bunn, then-assistant deputy attorney general Gillen said the judge's reasons for acquittal did not amount to "an error of law," and therefore there were no grounds for an appeal.
"I don't believe that is something he would have said to me if he hadn't done it."
Roe, who testified at trial, was also in disbelief at the judgment. She said when she agreed to work with police, she was told a conviction was virtually assured. The acquittal destroyed her faith in the system.
"[It was] kind of like a punch in the gut. I know people say that: 'Like a punch in the gut.' But it actually is like that. You get that sinking, pain feeling," she said.
Looking back, Roe has trouble believing Doe would lie to her about something as serious as murder.
"He did like to impress people. However, I don't believe that is something he would have said to me if he hadn't done it," she said.
IV.
In the 13 years since Schnellhardt's killing, his father has died. His brother, Gary, is in poor health, and has recently been in intensive care because of complications from surgery. Their mother, Ingrid, isn't doing well, either.
"She is 81. It'd be nice if something came of [Peter's case], before she passes away," Bunn said.
The North District RCMP's major crime unit said the investigation into Schnellhardt's murder remains open. An RCMP spokesperson would not provide further details about the investigation, including whether Guy is or has ever been a suspect.
Guy was convicted last year of manslaughter and indignity to human remains in the death of a friend, and he's now serving a prison sentence. His defence lawyers in that case did not respond to requests by email, phone or mail to have their client comment directly on the Schnellhardt homicide.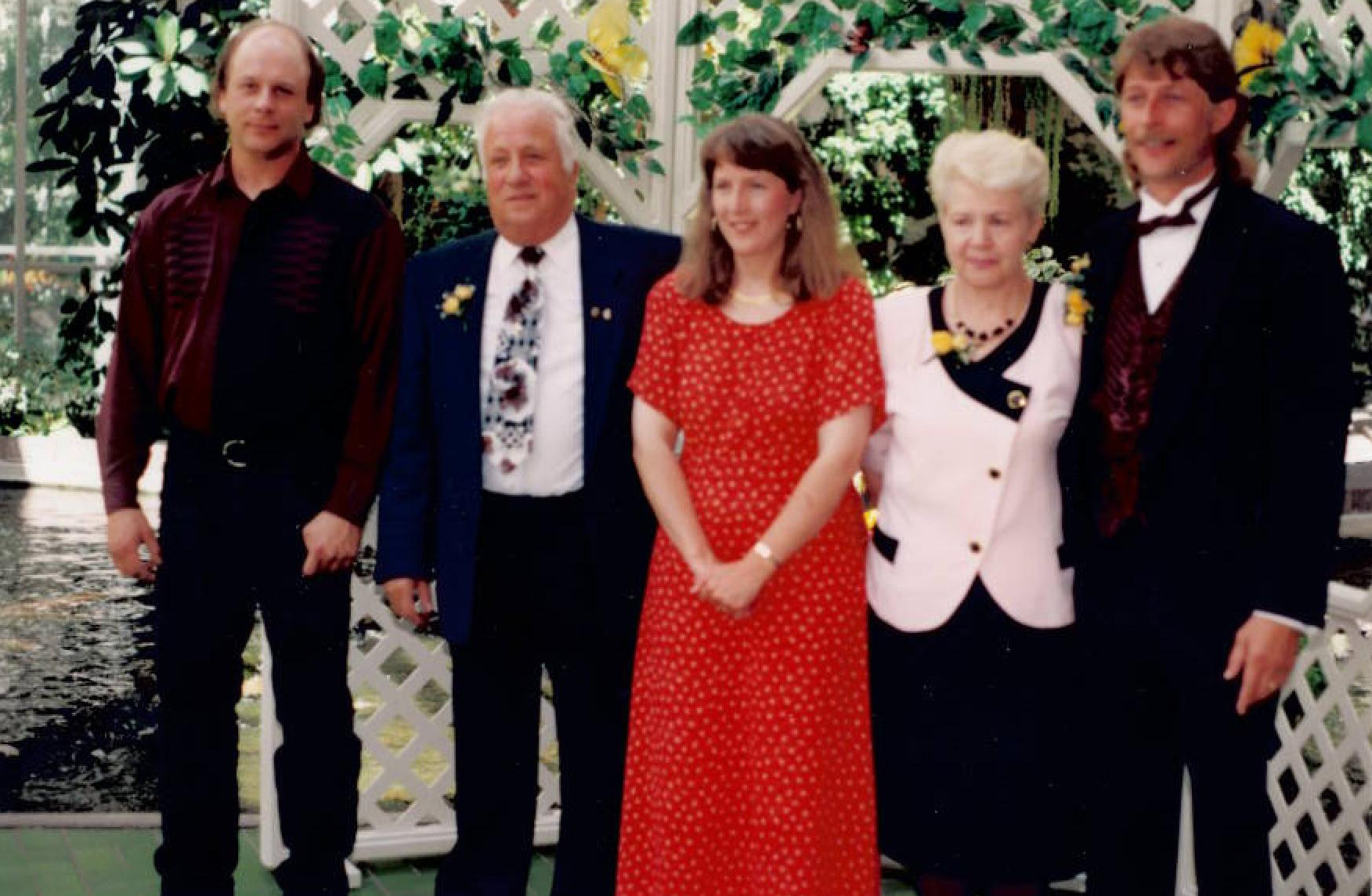 Bunn would like to see new charges laid in her brother's death, as well as some official scrutiny of how the Crown handled the prosecution against Doe. She wrote to B.C.'s ministry of the attorney general in 2013 and again in 2018, outlining her concerns with the trial and asking for some sort of review of the case. Both times, she was told that wasn't possible.
In a June 2018 letter, Attorney General David Eby told Bunn he could not be personally involved in individual prosecutions. A spokesperson for the Criminal Justice Branch told CBC he had no further information to provide in response to the family's questions.
But Bunn is not prepared to give up.
"It's now going on to 13 years, and it is so hard to have your loved one murdered and to finally get charges laid, and then to have it all fall through in court over weird, weird reasons," she said. "You question the whole thing."