In a matter of days, extreme rain swamped rivers and farmland across southern B.C. and triggered mudslides that blocked every major highway connecting the Lower Mainland to the rest of the country.
Nearly 20,000 people have been forced to abandon their homes and thousands of animals have died. Dozens of volunteers have stepped up to help their communities however they can.
It has been one of the most severe natural disasters to strike British Columbia in a generation, even after a year that has brought crisis after crisis. The sheer scope of the damage has been difficult to comprehend.
This is a timeline of the first week, from storm touchdown to early clean-up, of a disaster which has effects that will reverberate across the province for months to come.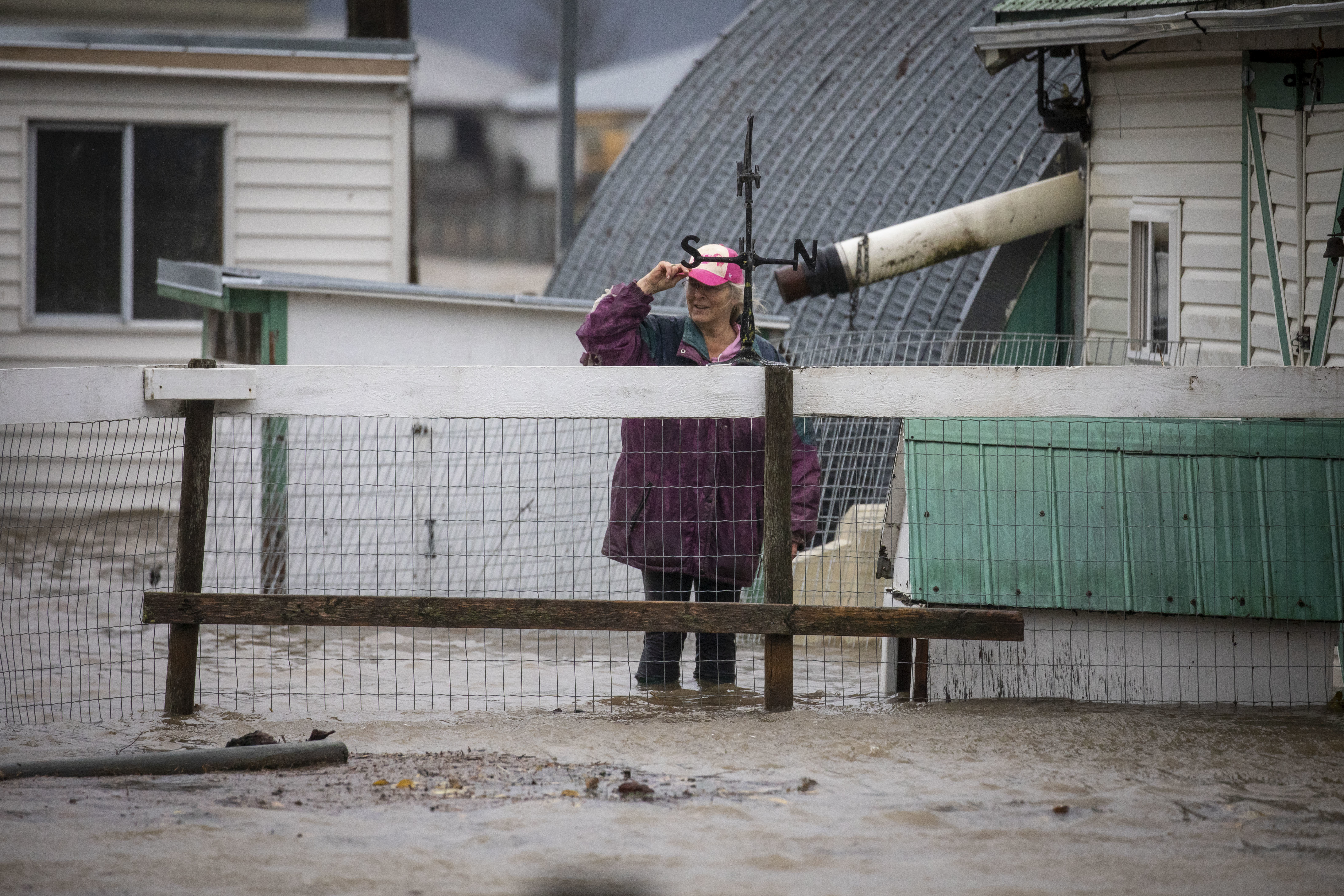 Friday, Nov. 12
Shortly before 9 a.m., meteorologists warn another extreme rainstorm is on its way to B.C., created by an atmospheric river. The storm, they caution, would bring heavy rain and snow to the southern part of the province for two days straight — on top of all the rain that fell in September and October.
That much water would create the risk of localized flooding and high river levels in some areas, they say. No travel advisories or flood warnings are put in place and hundreds of people continue with their travel plans for the Remembrance Day long weekend.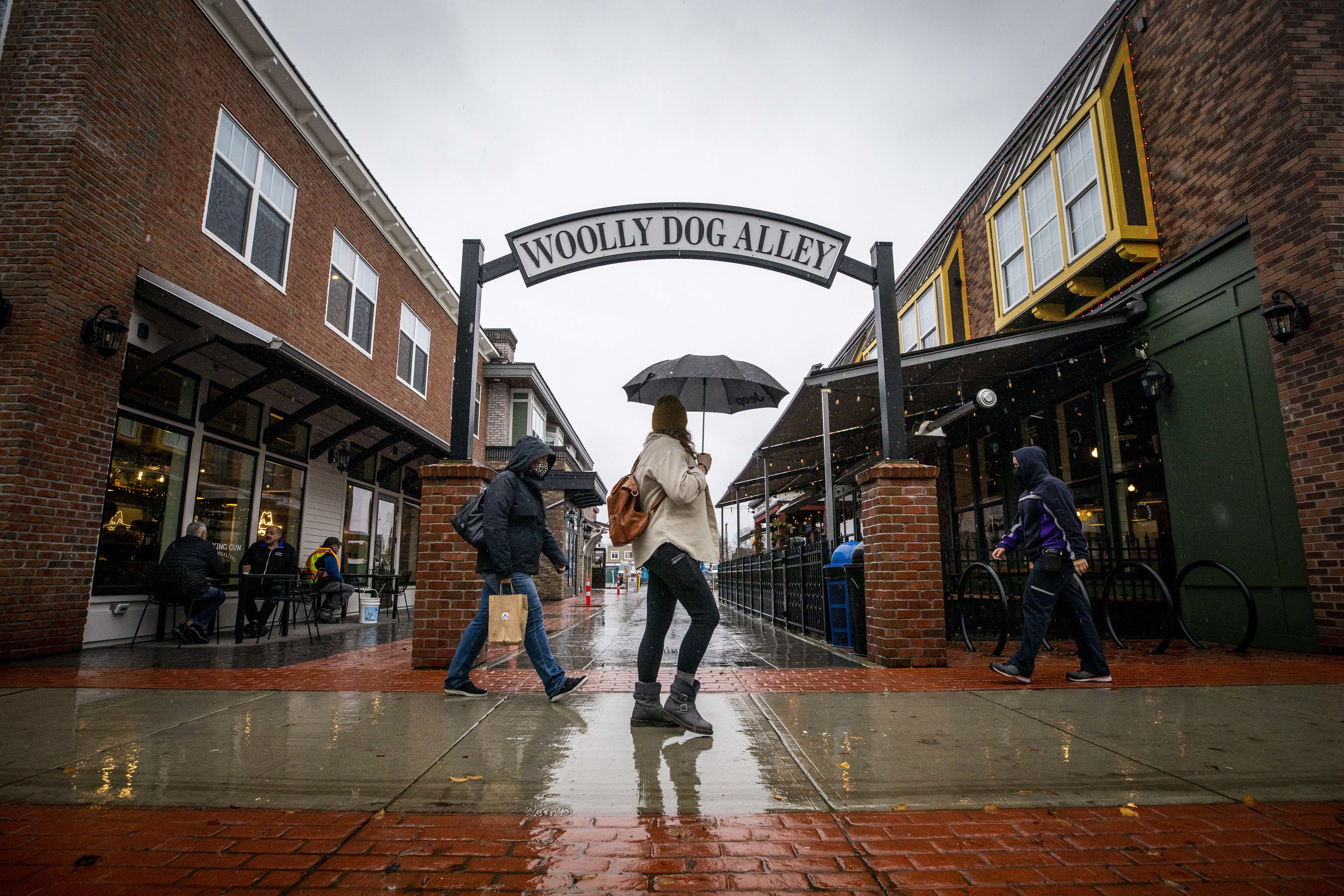 Saturday, Nov. 13
Torrential rain begins falling across much of the province by 11 a.m. as the storm touches down. It would break dozens of all-time rainfall records, dumping nearly a month's worth of rain on some communities over 48 hours.
Sunday, Nov. 14
As the non-stop rain continues at a furious pace, it becomes clear just after noon that the situation on the roads is quickly turning into chaos. Reports of mudslides, closures and crashes pour in at an alarming rate.
Shortly after 1 p.m., B.C.'s transportation and emergency social media accounts begin cranking up their warnings for the first time all weekend. DriveBC, travellers' primary source for highway conditions in the province, begins asking drivers to "avoid any unnecessary travel" — but thousands of long weekend travellers were already on the road.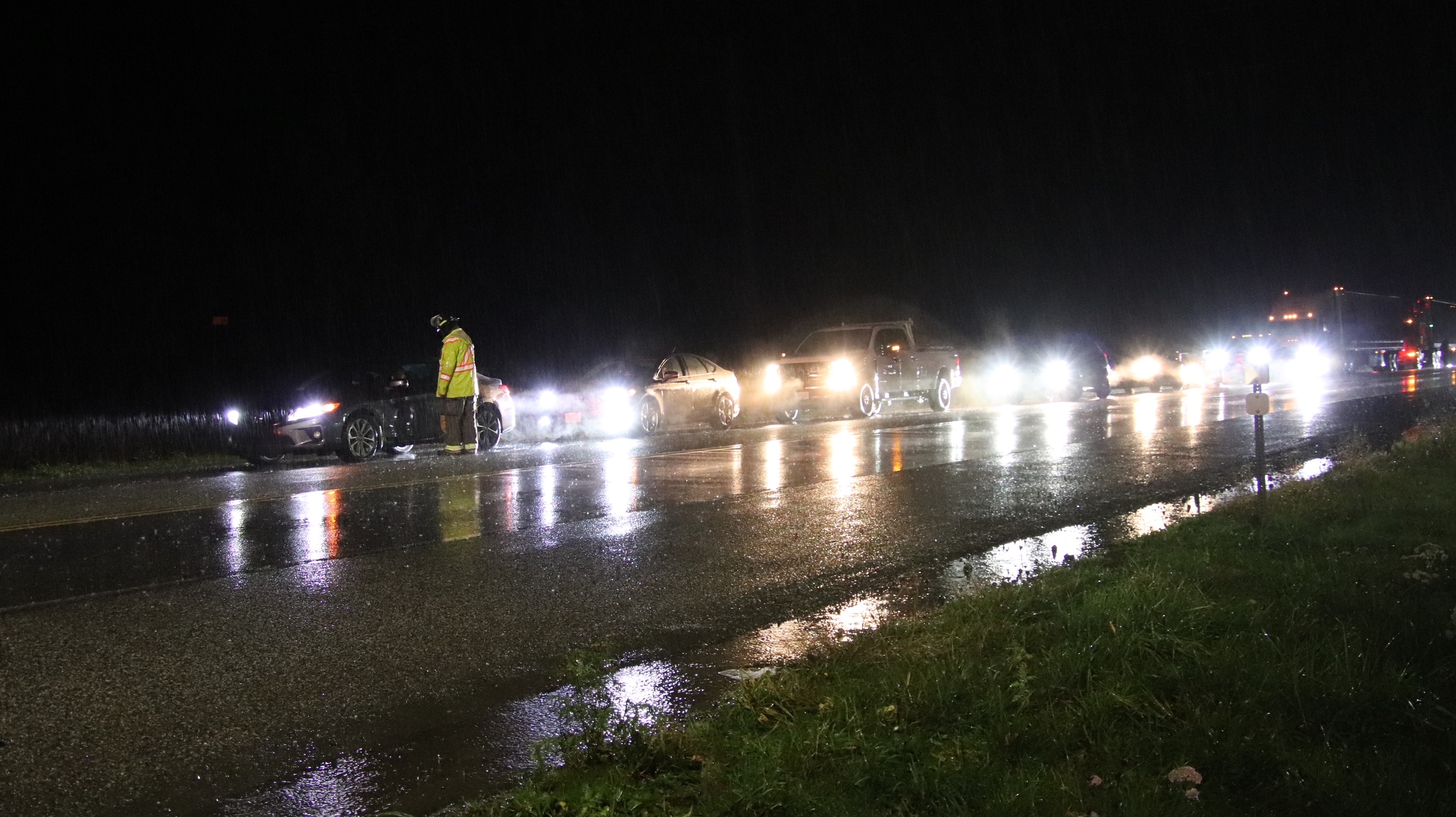 Steep hillsides above the highways, already weakened by the fall's rain and astronomical heat during the summer, simply give way over the course of the afternoon. Tsunamis of mud and debris come crashing into the road, pushing more than a dozen cars off the hill.
As night falls, nearly every major highway across southern B.C. is closed. Hundreds of travellers spend their first night trapped under the thundering downpour in their cars or in strangers' communities.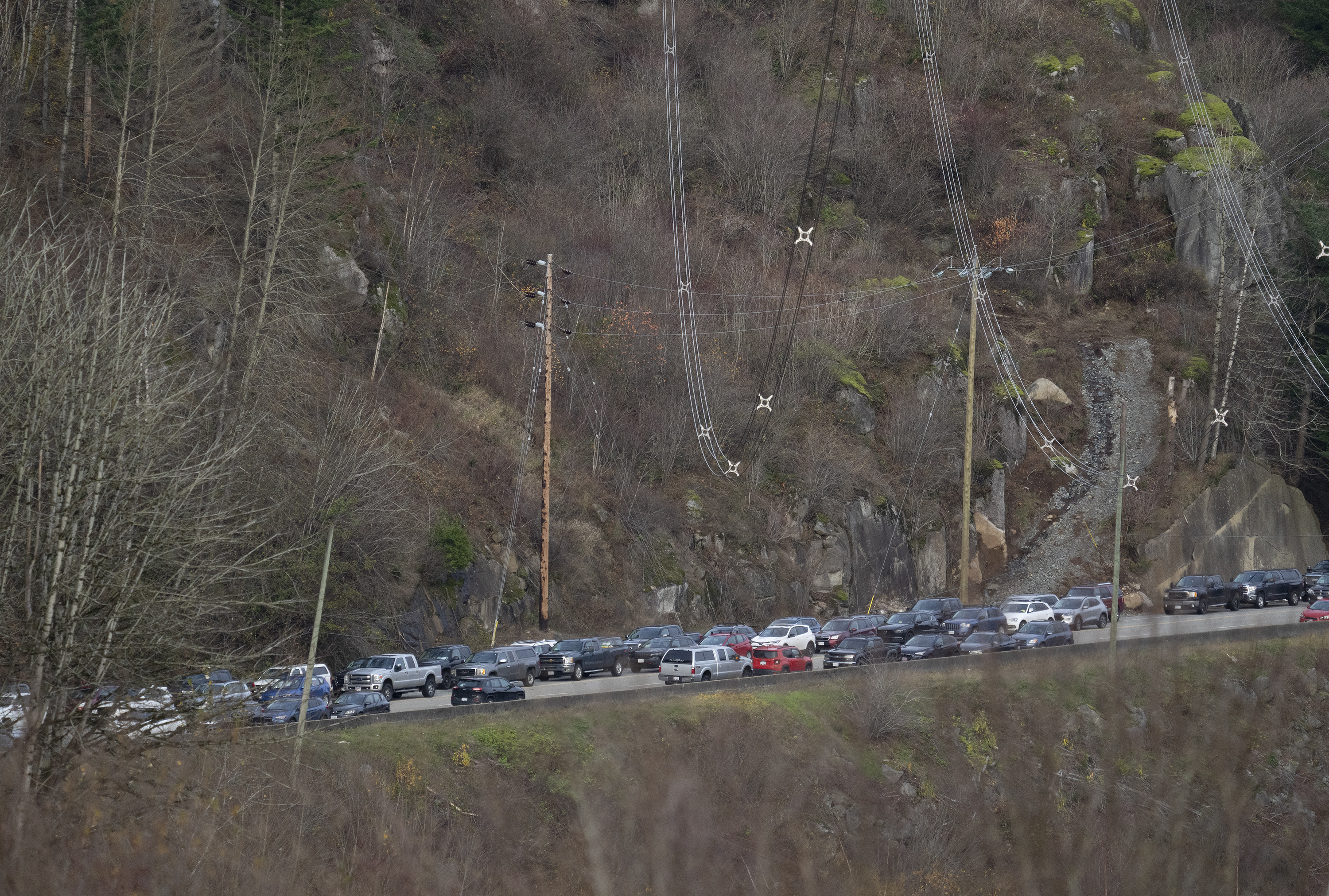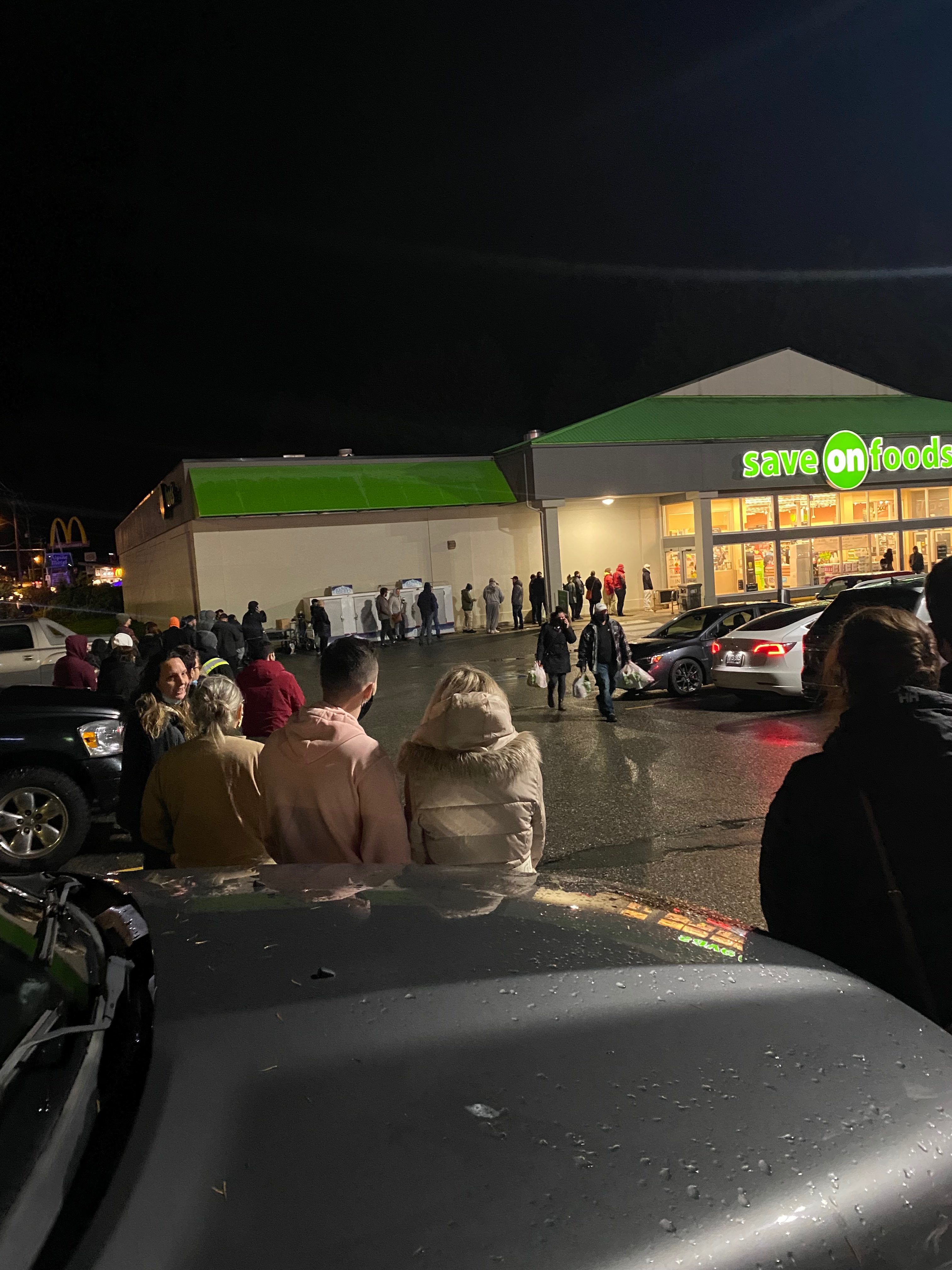 In the Fraser Valley, east of Vancouver, the rain overwhelms small rivers and creeks that wouldn't usually be considered flood risks. The ground, already soaked to its limit, can't take any more water.
By 9 p.m., the city of Abbotsford is under a local state of emergency as water reaches homes.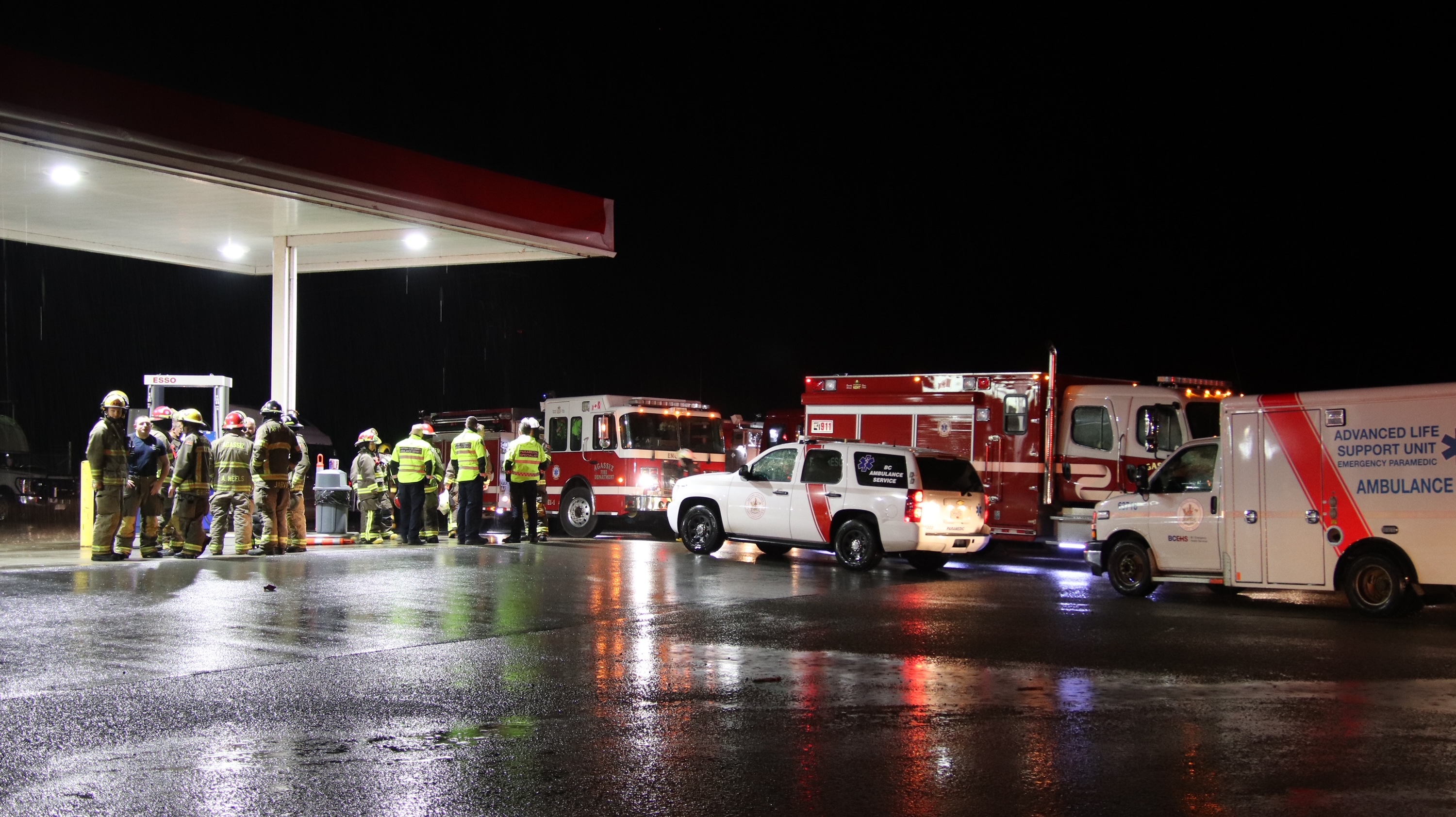 Monday, Nov. 15
Residents begin to see the catastrophic damage for the first time as daylight breaks. Entire regions of the Fraser Valley, known for its rich farmland and dense with livestock farms and berry fields, are swamped by toxic floodwater.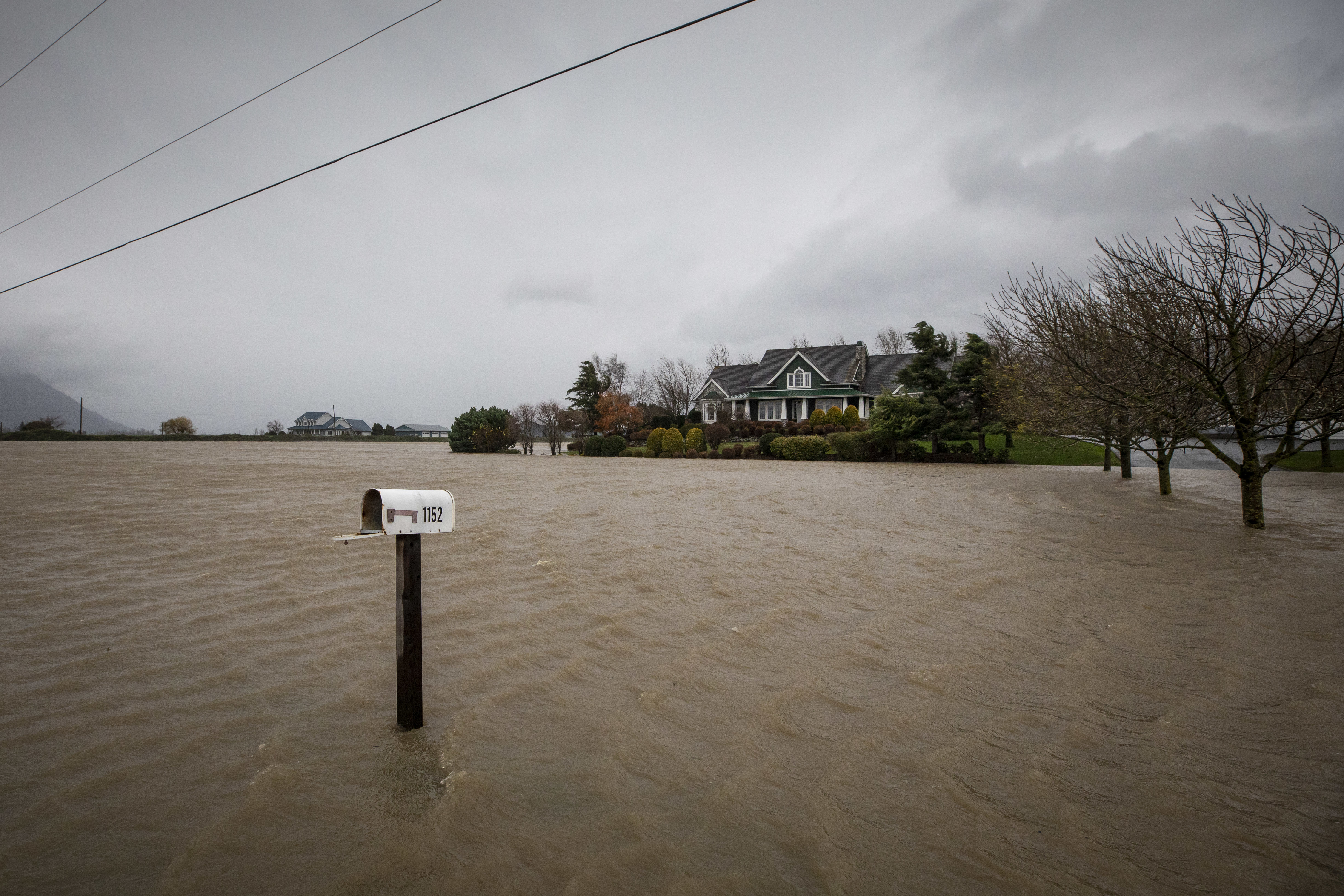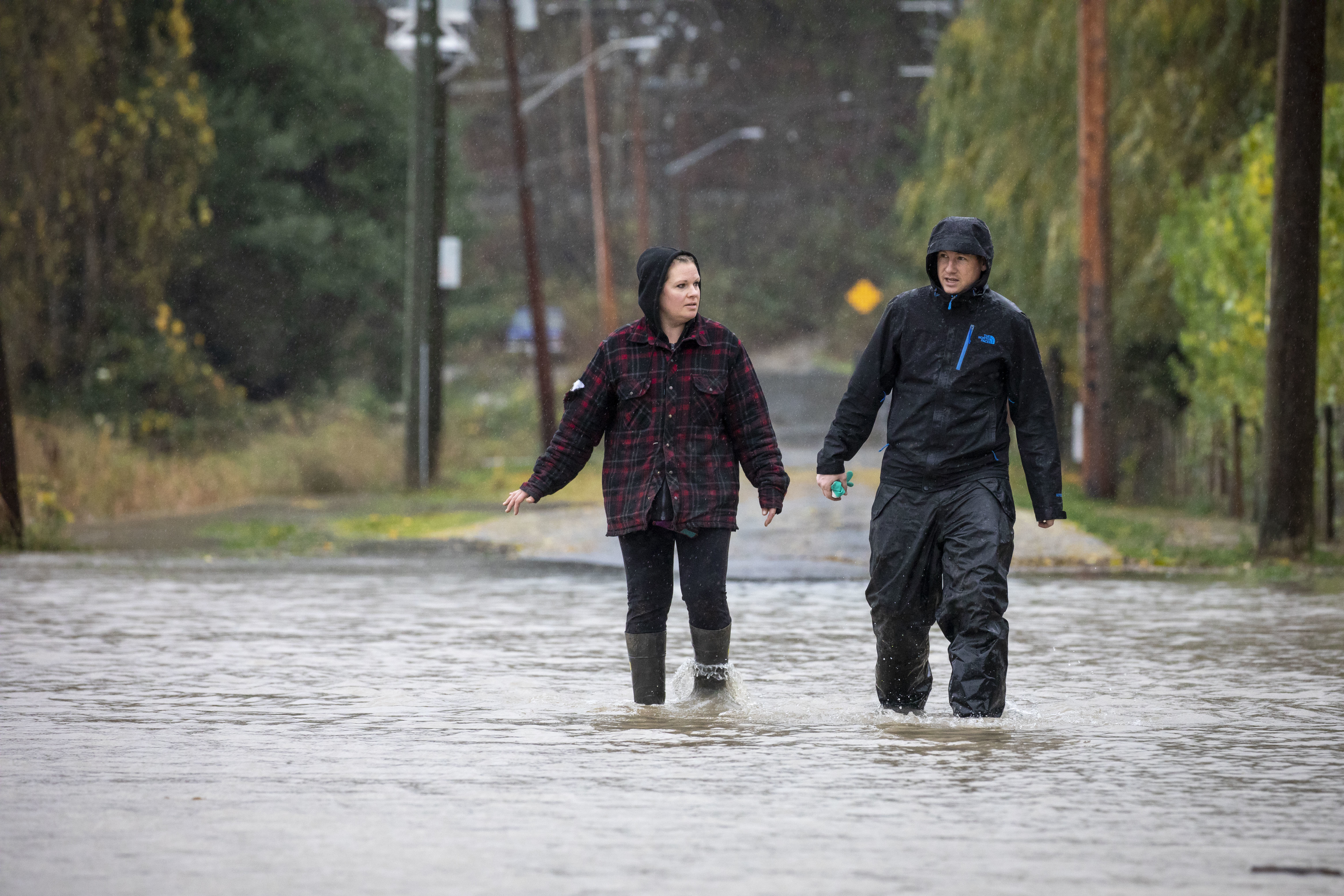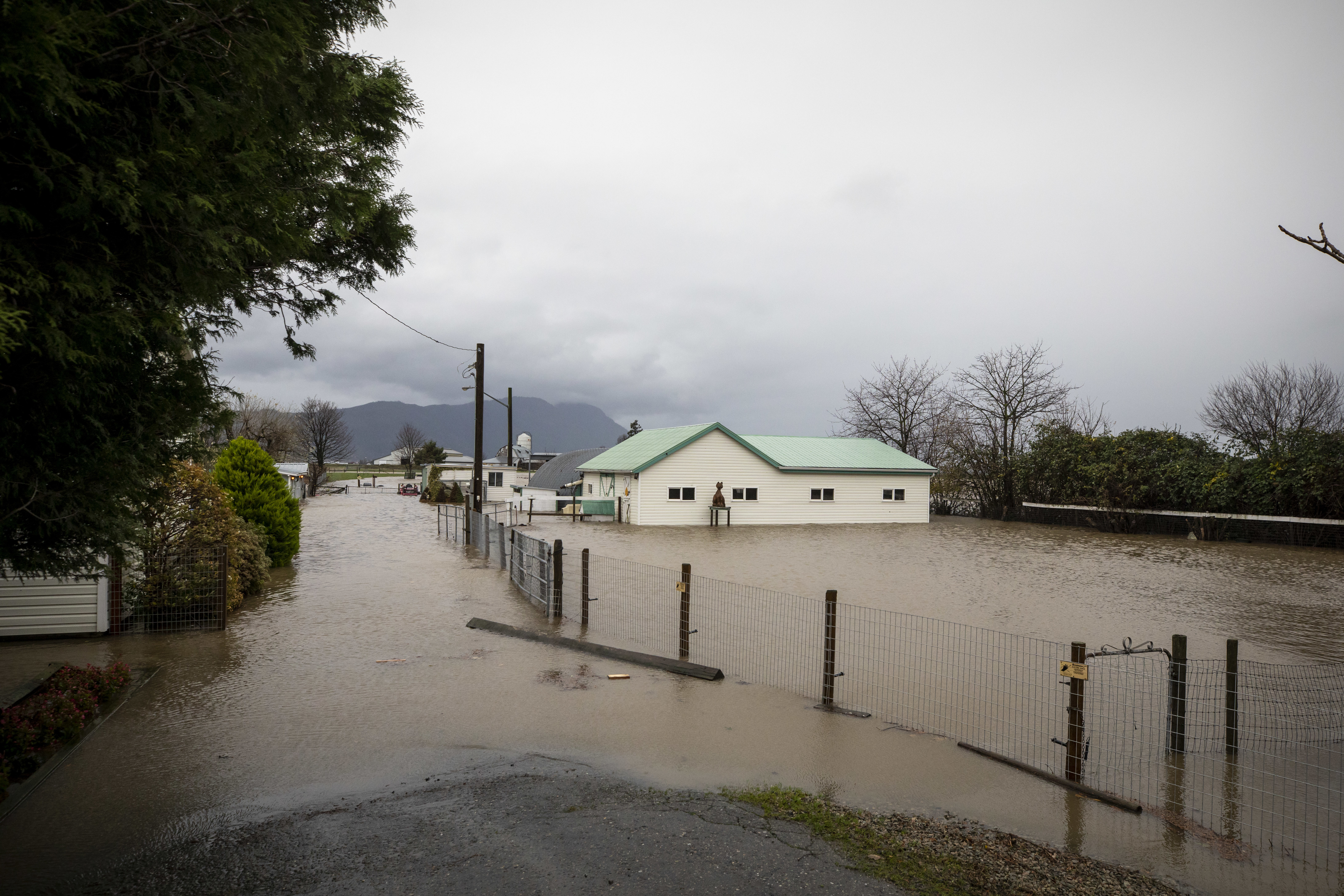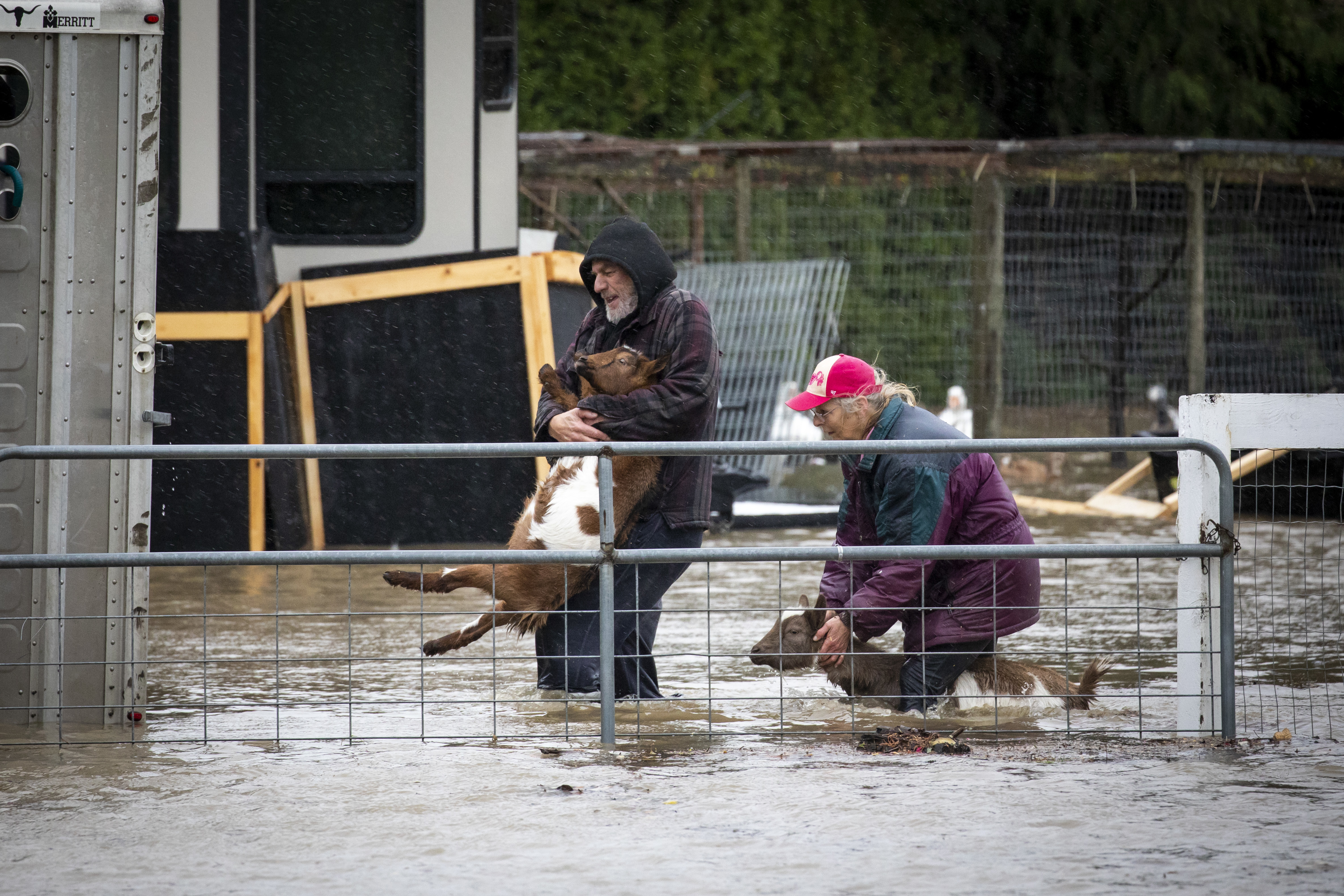 To the east, the Coldwater, Tulameen and Similkameen rivers overflow their banks. By 10:30 a.m., thousands in communities like Merritt and Princeton are ordered to evacuate their homes as water and sewage infrastructure fails.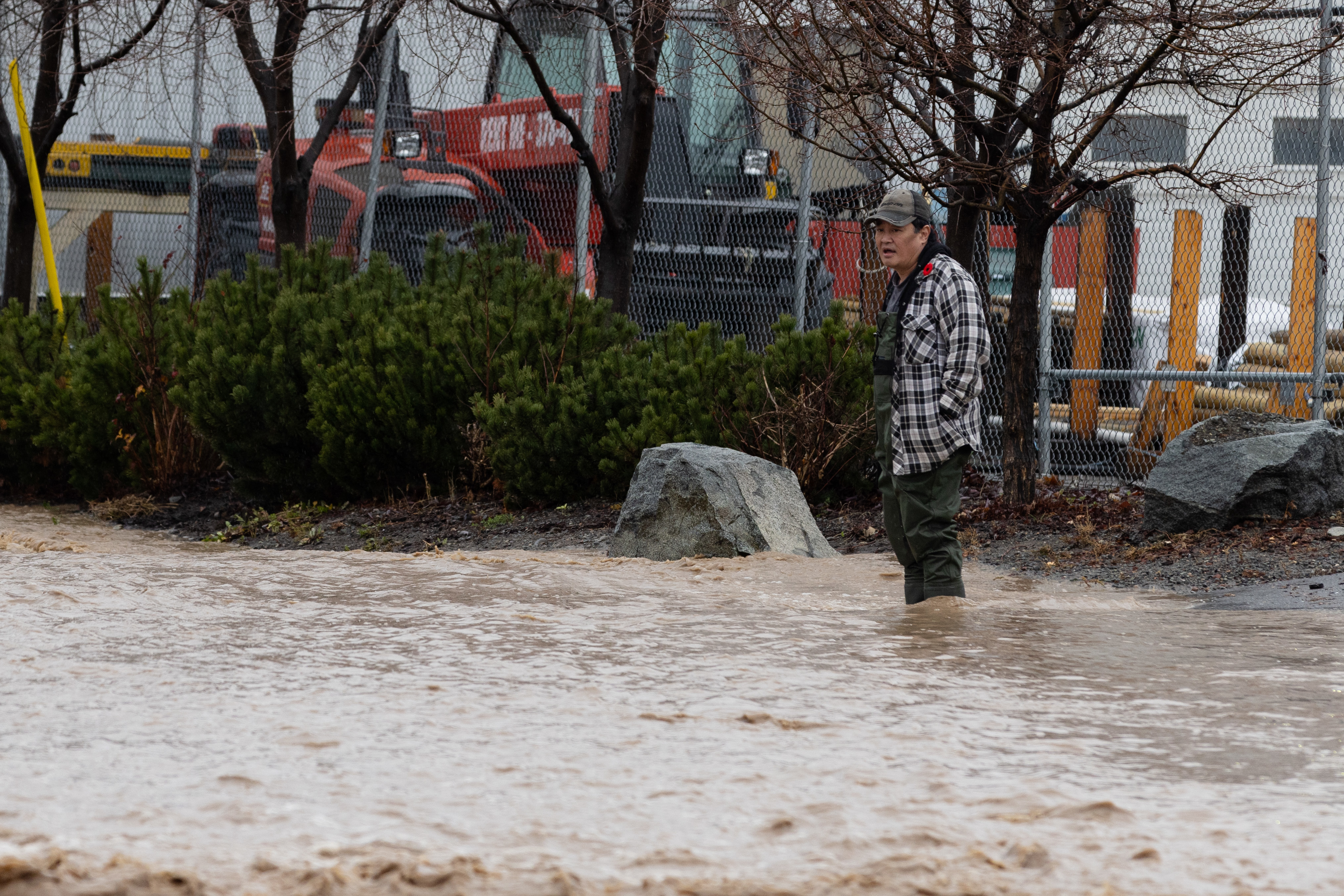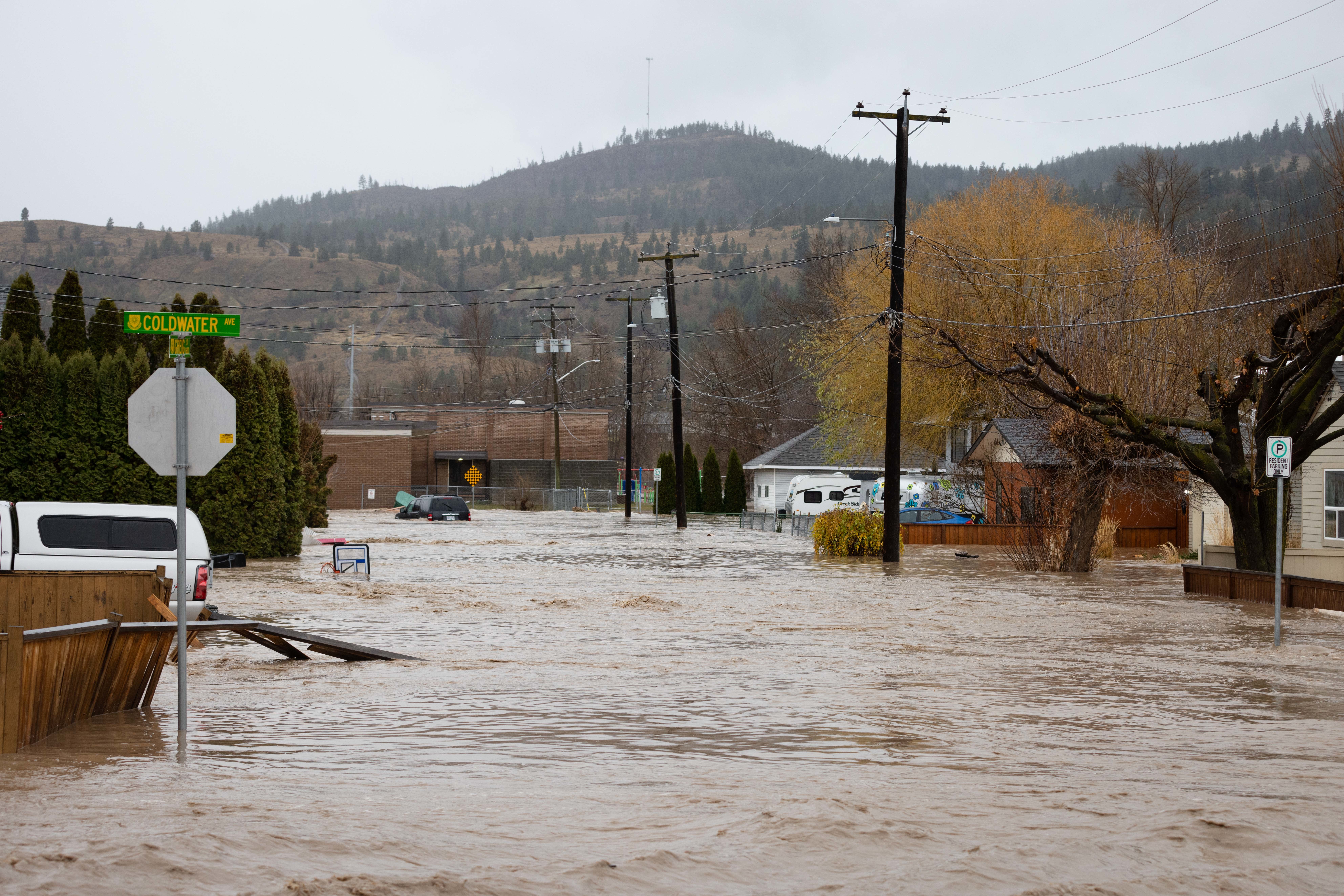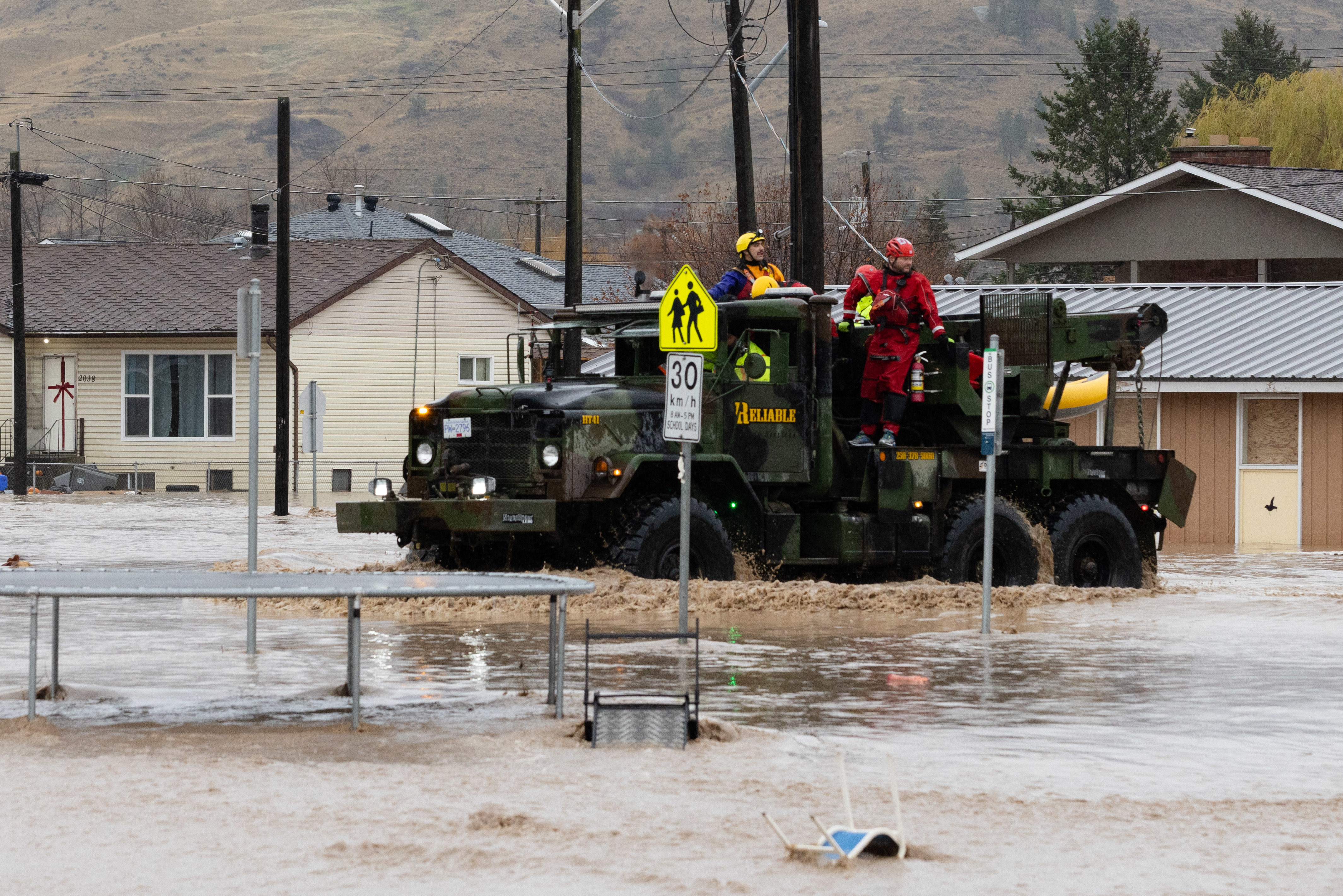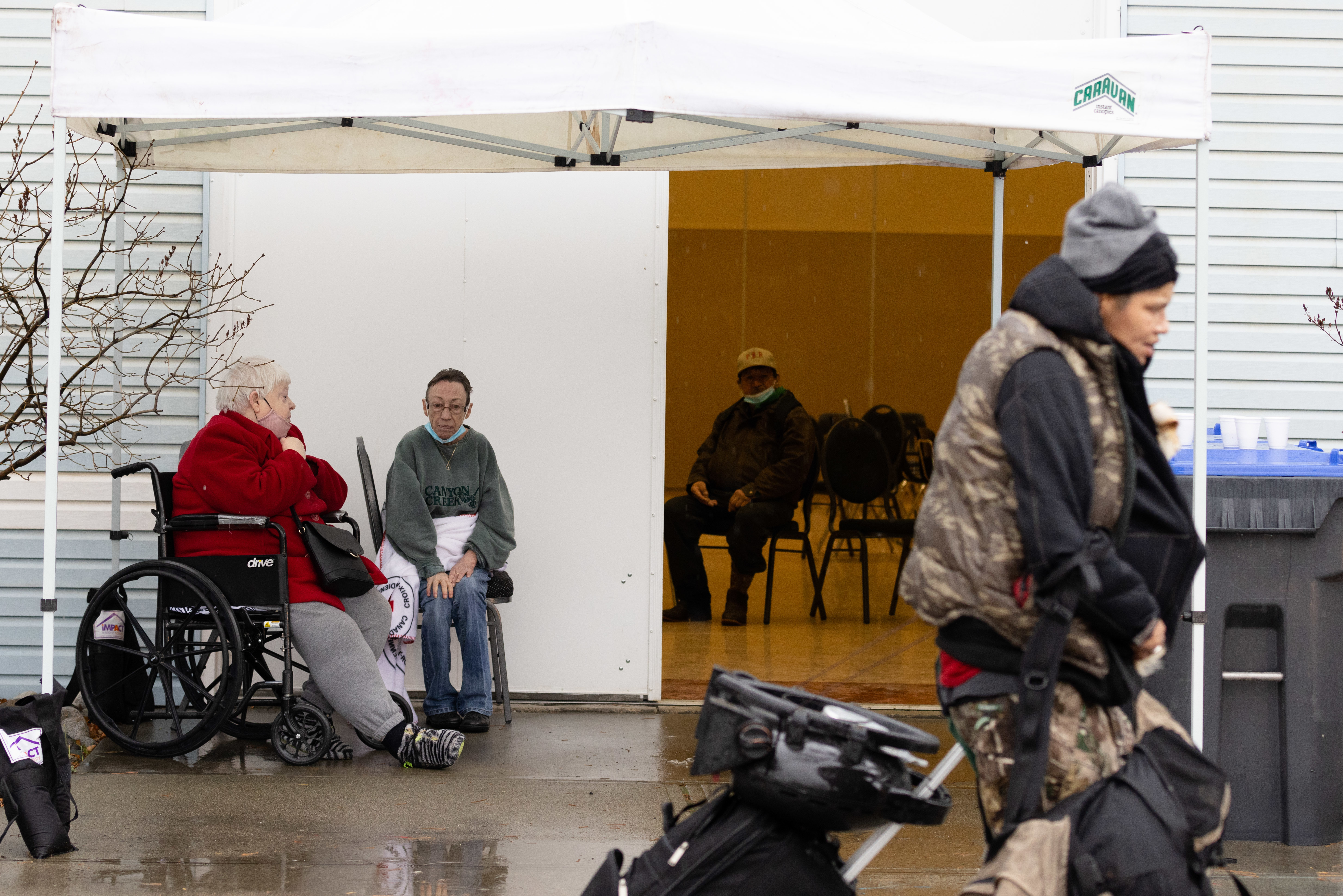 The Nooaitch Indian Band, near Merritt, is left landlocked as bridges collapse.
Another landslide blocks Highway 99, south of Lillooet, just after 11 a.m., meaning the Lower Mainland is now officially cut off from the rest of the country.
A woman's body would later be recovered from the debris, marking the first confirmed death as a result of the storm.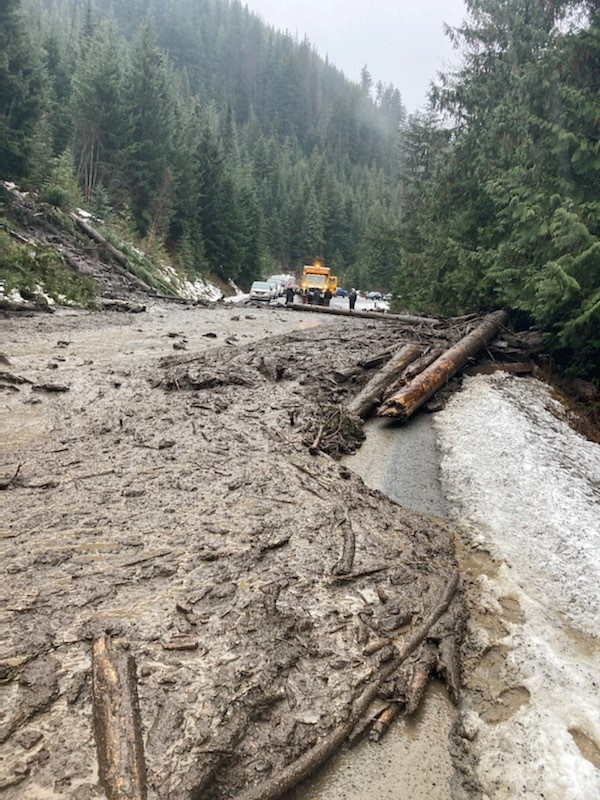 By afternoon, the Royal Canadian Air Force has rescued more than 300 people by helicopter from the zone between two landslides on Highway 7, near Agassiz, B.C.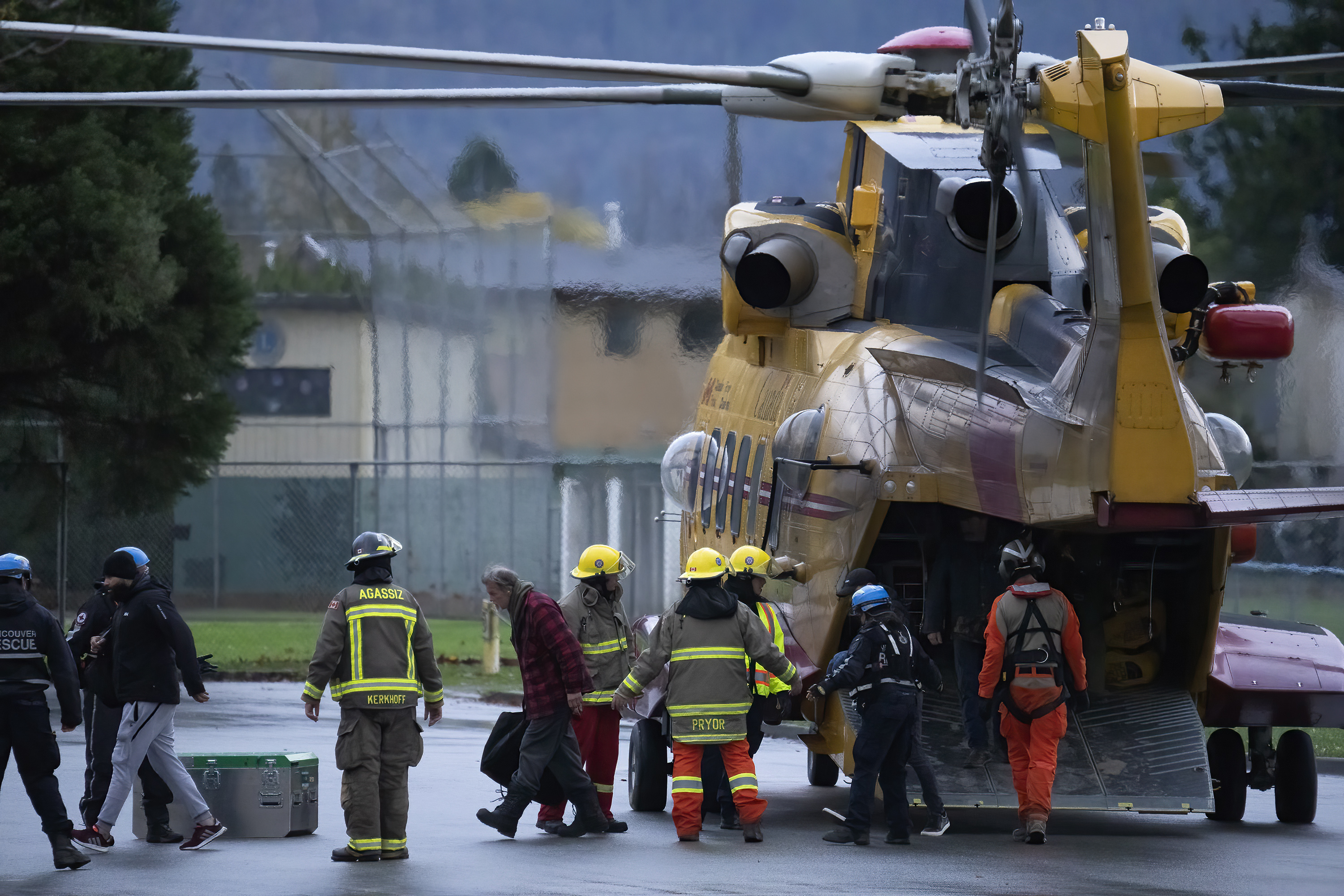 Tuesday, Nov. 16
At daybreak, rescue efforts begin for people who are stranded in areas of Abbotsford surrounded by water.
Highway 1 has disappeared in the eastern portion of the city, after water from the Nooksack River from neighbouring Washington state gushed into the Sumas Prairie.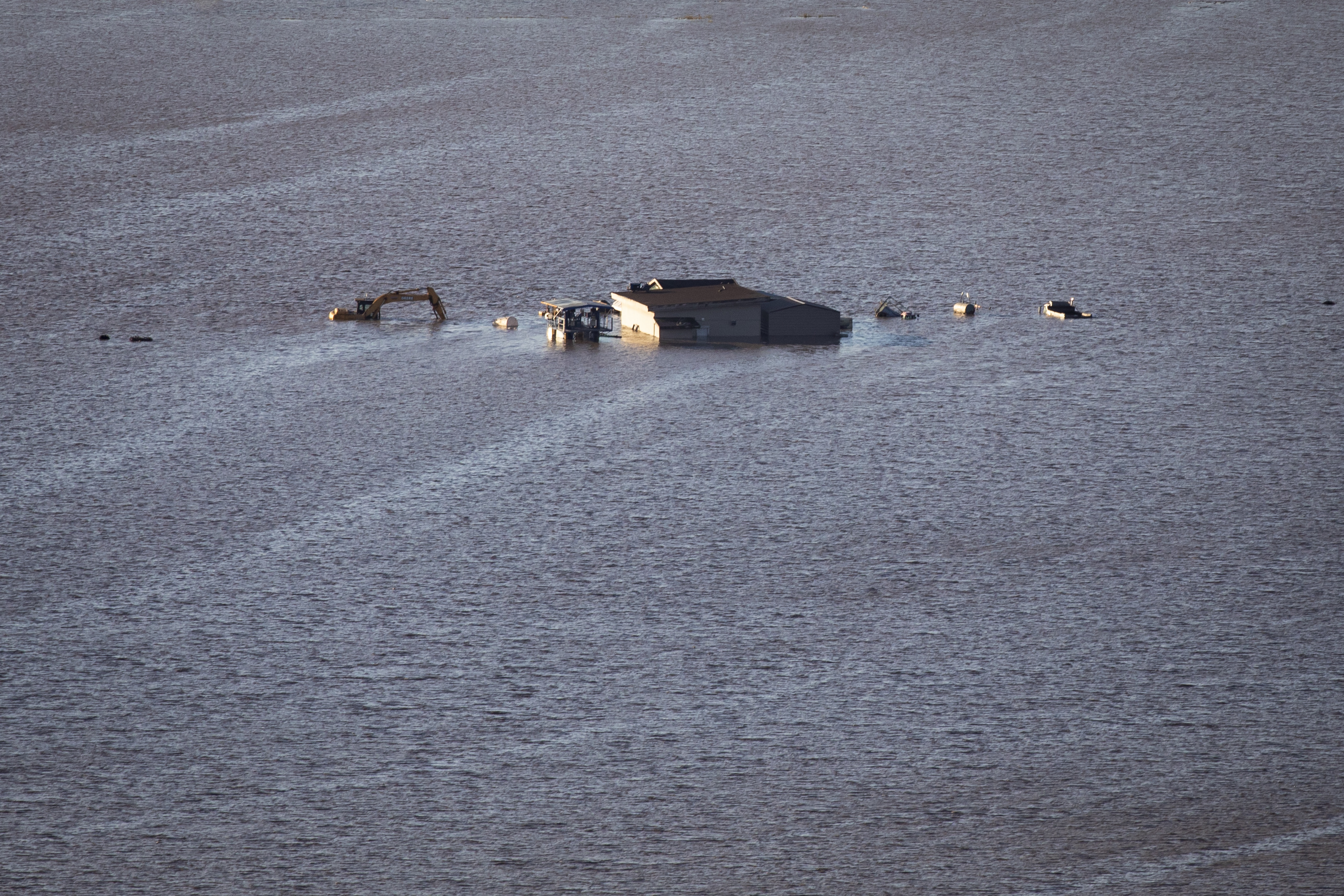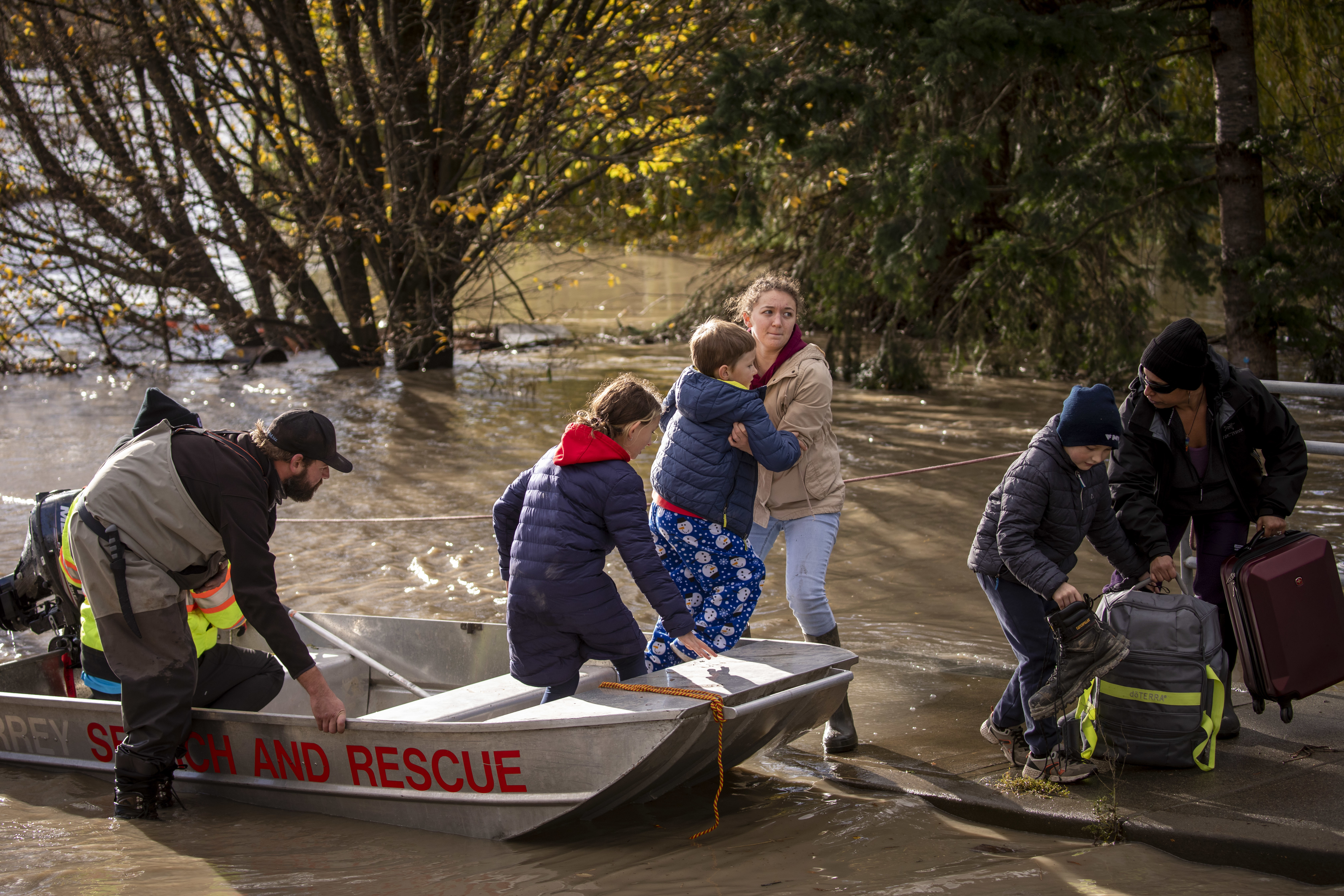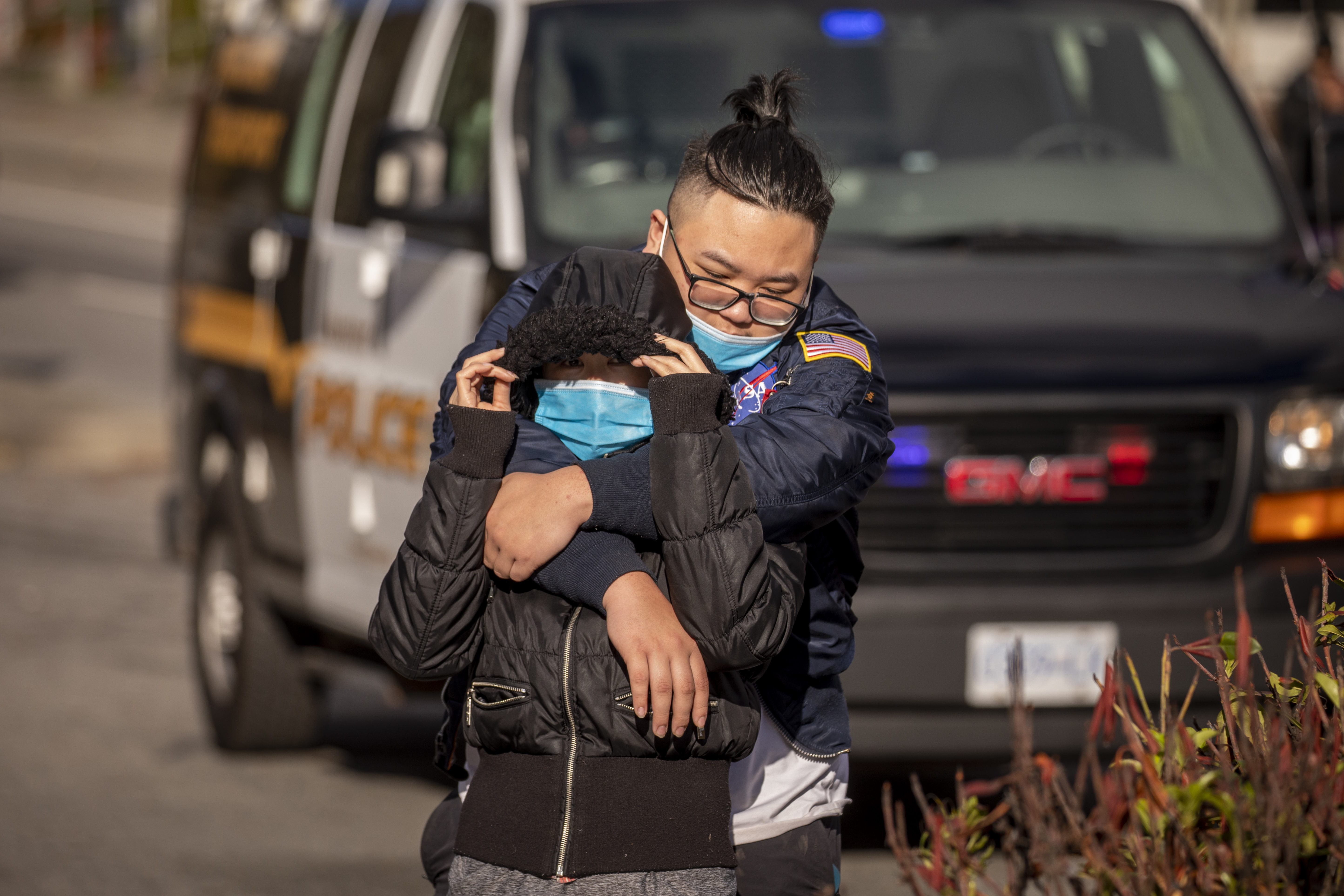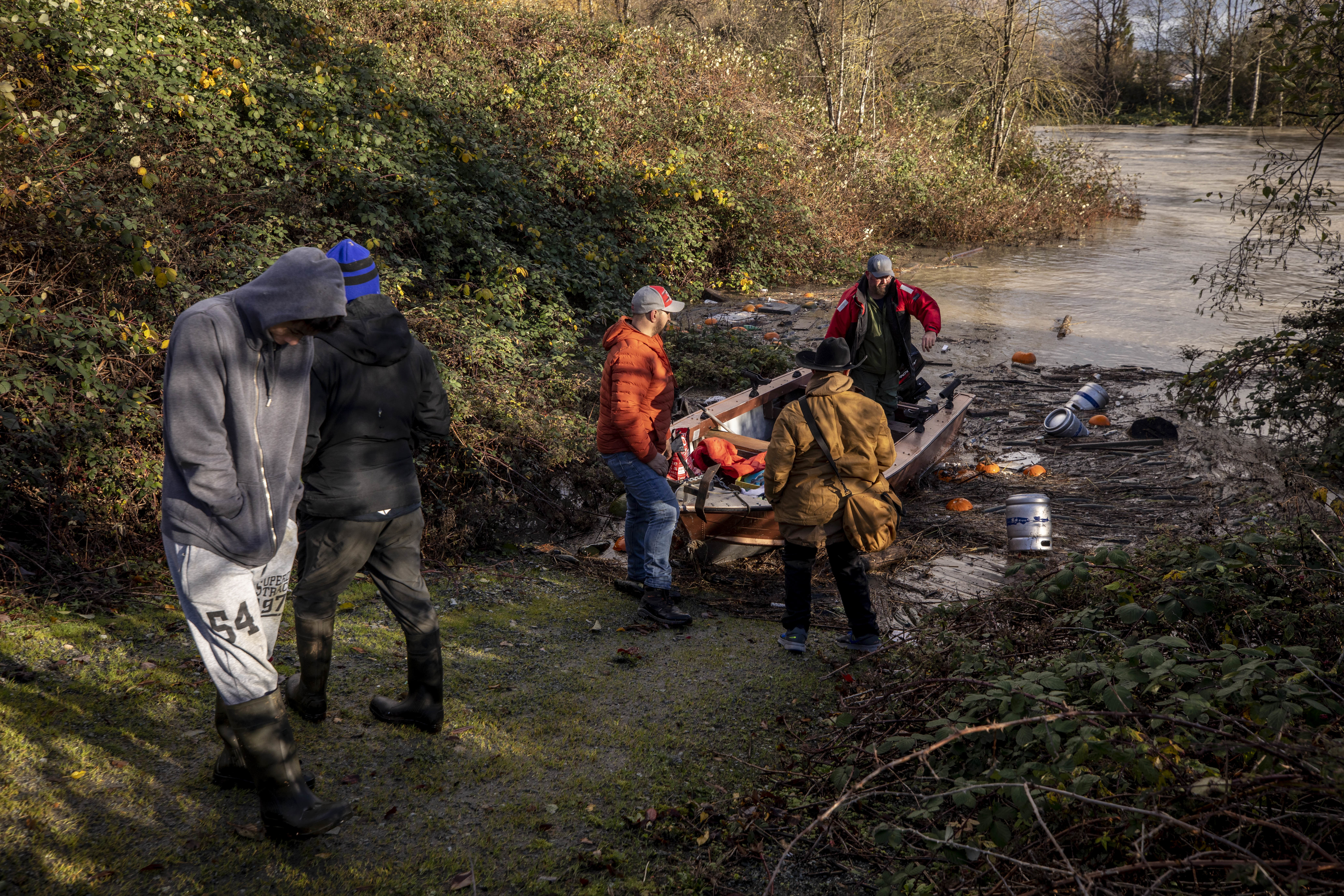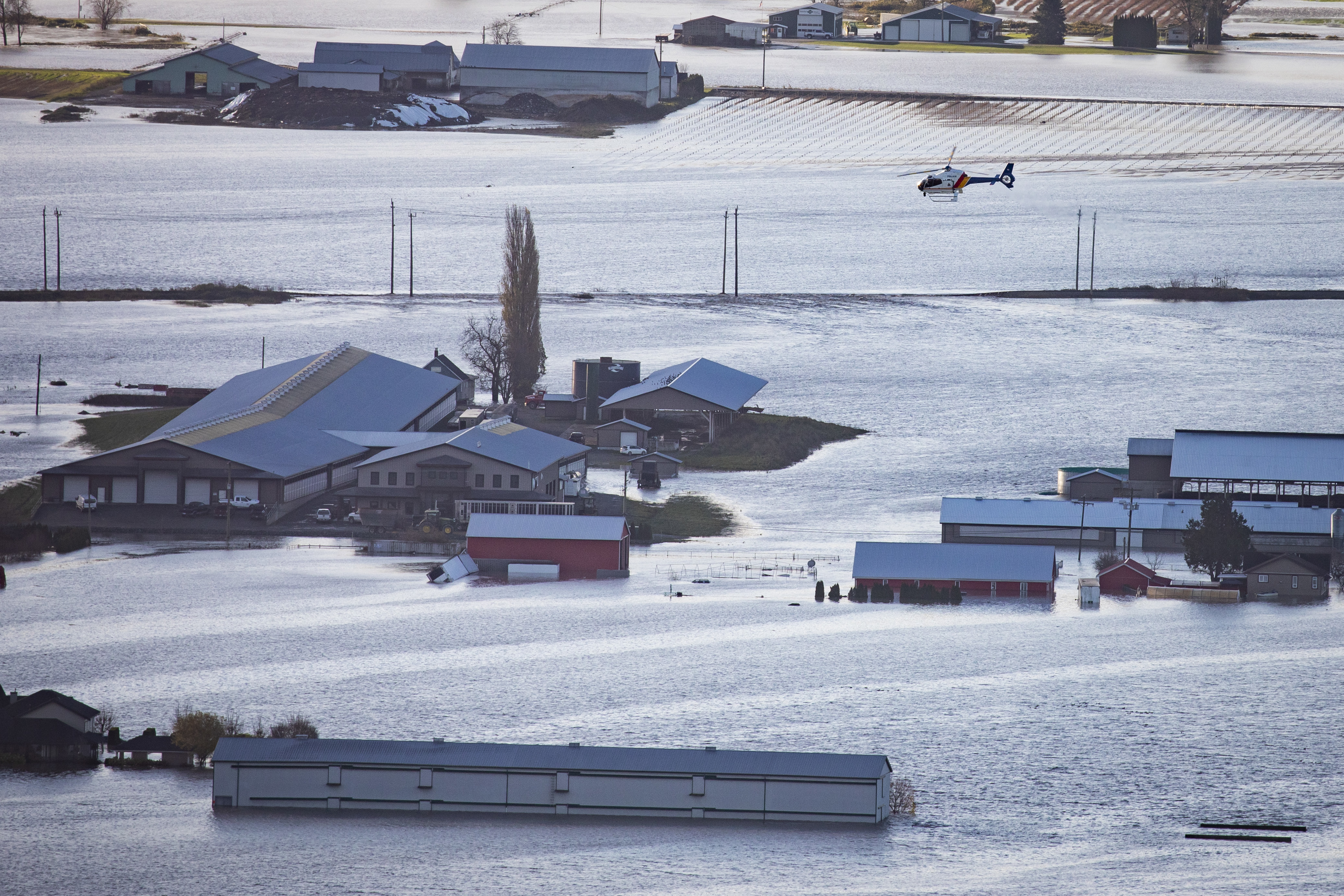 To the east, in Princeton, some residents are able to return home to look at the damage. Many find their homes caked in a layer of mud and debris.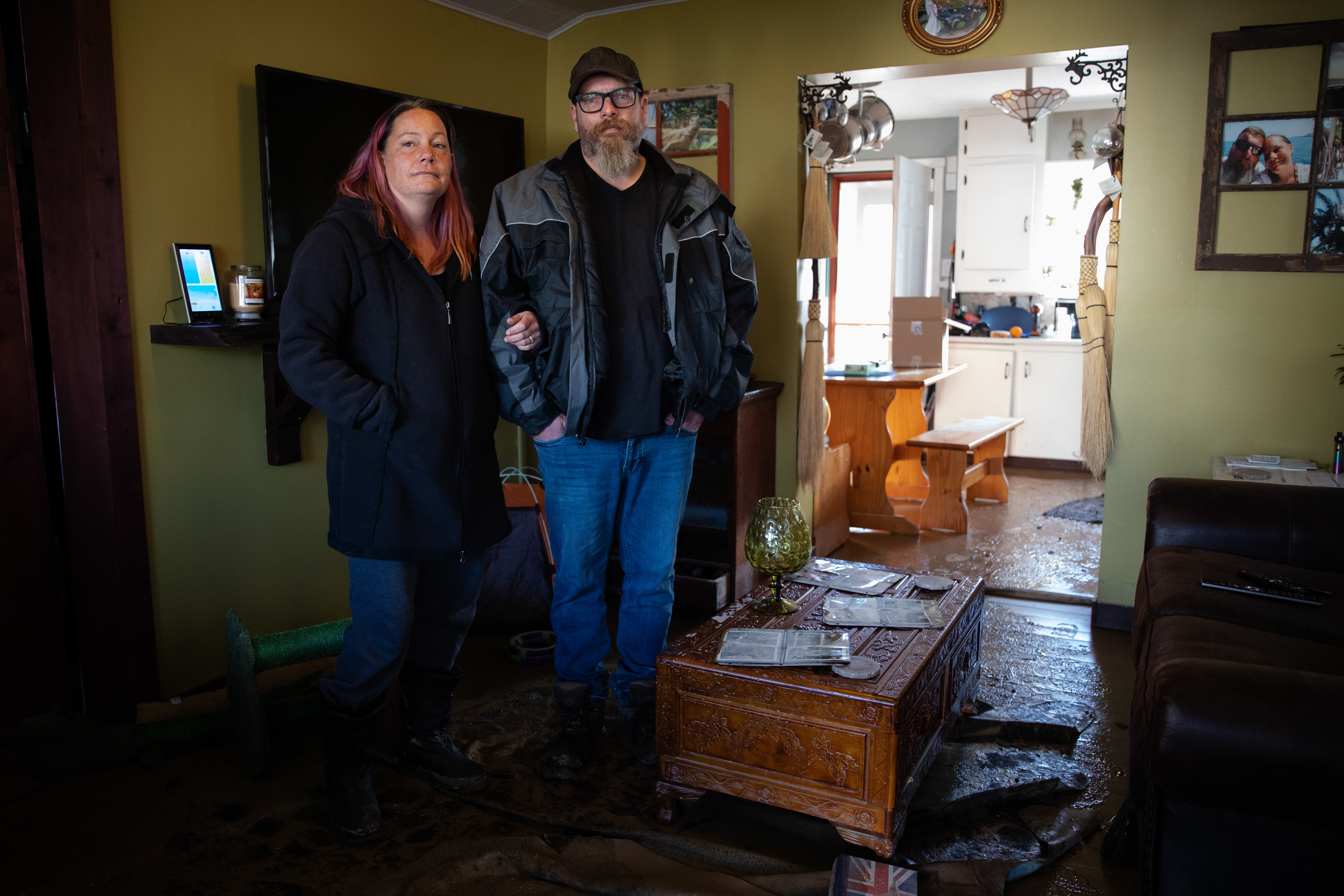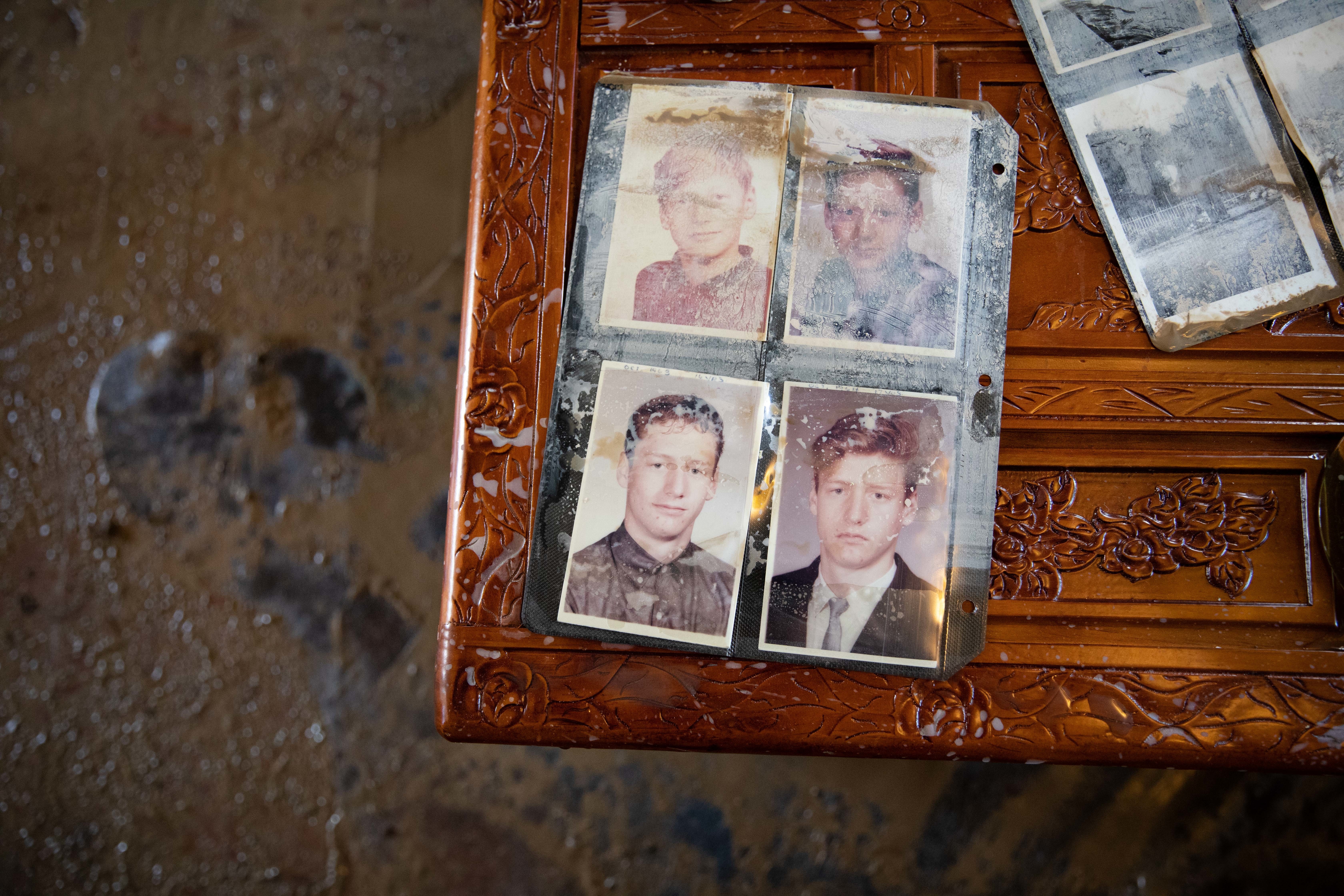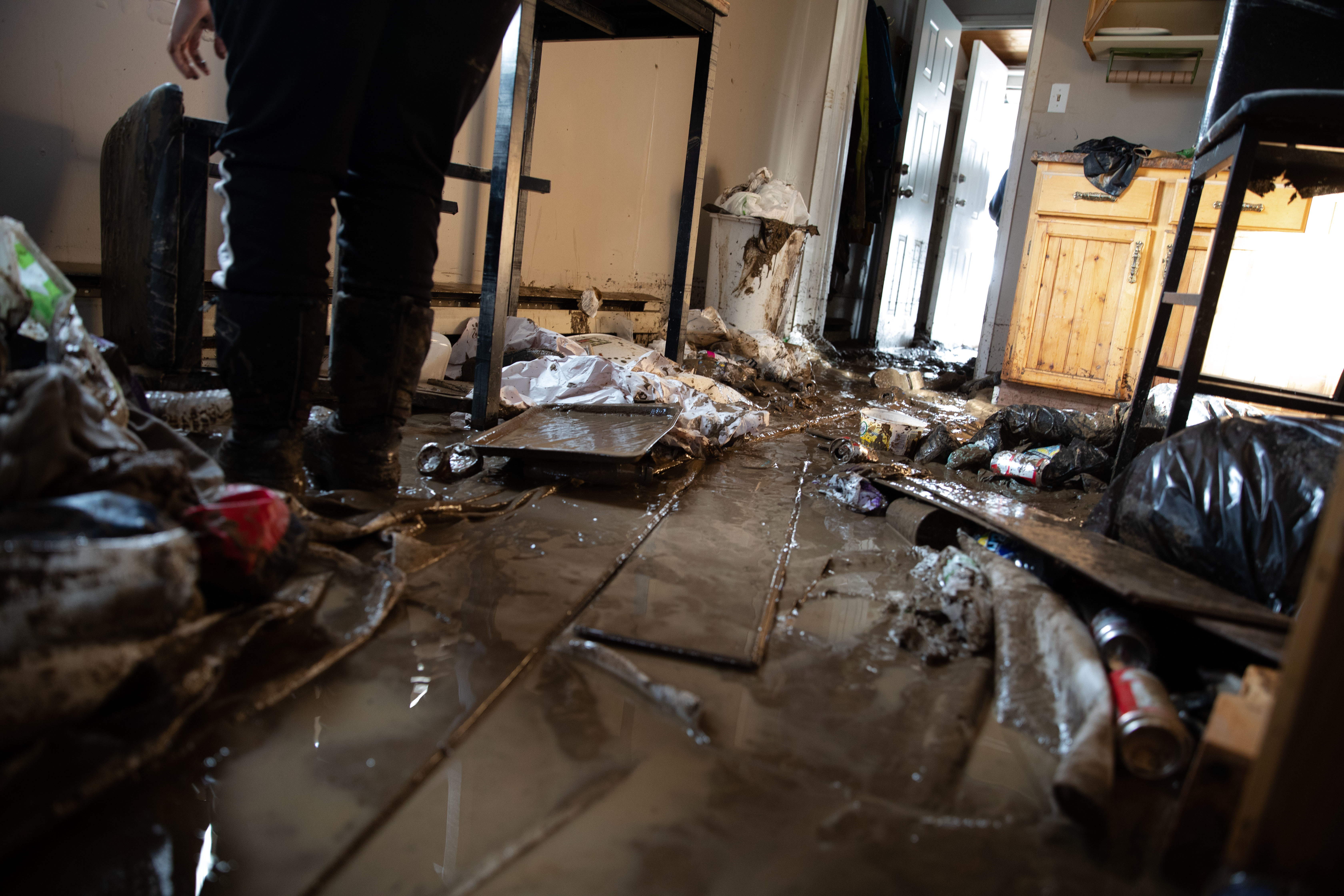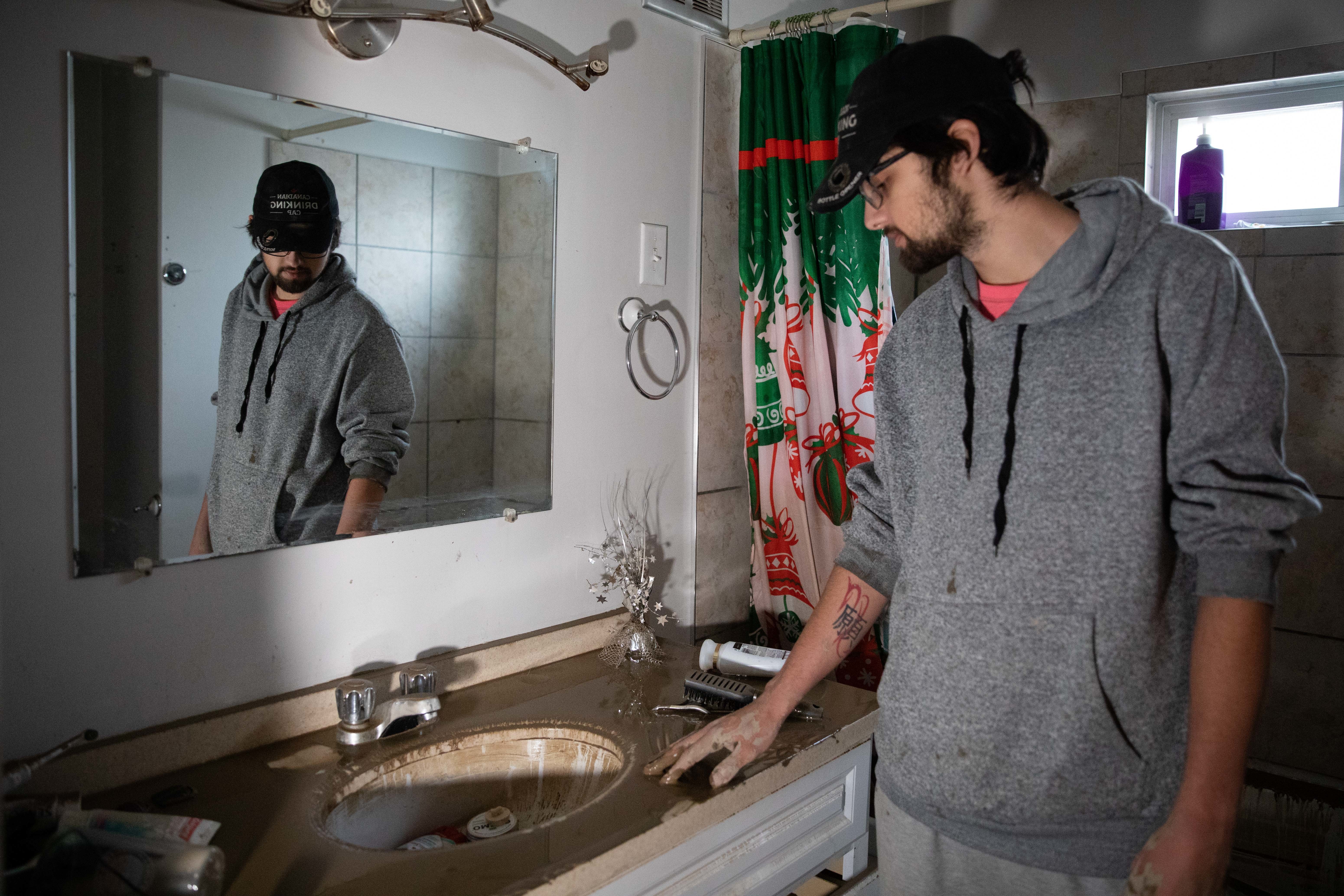 At 7:30 p.m., the nightmare in Abbotsford becomes even more desperate — the city fears the Barrowtown Pump Station, meant to prevent the prairie from reforming into the lake it used to be, could fail within hours. If that happens, they say, more water from the Fraser River would rush into the already-flooded area at a "catastrophic" rate.

More than 150 volunteers work through the night to save the pump station, forming a human chain to pass tens of thousands of heavy sandbags down to a makeshift dam.
Nearly 200 people are rescued from the prairie by morning.
Wednesday, Nov. 17
As of noon, the province is in another state of emergency — the third in a year.
Strangers in Abbotsford come together with any kind of watercraft they could find to tow their livestock to safety through water more than a metre deep. The province confirms thousands of animals, including livestock in the Fraser Valley, have already died.
Many animals still alive are in desperate need of veterinarians' help, but officials say many will likely have to be euthanized.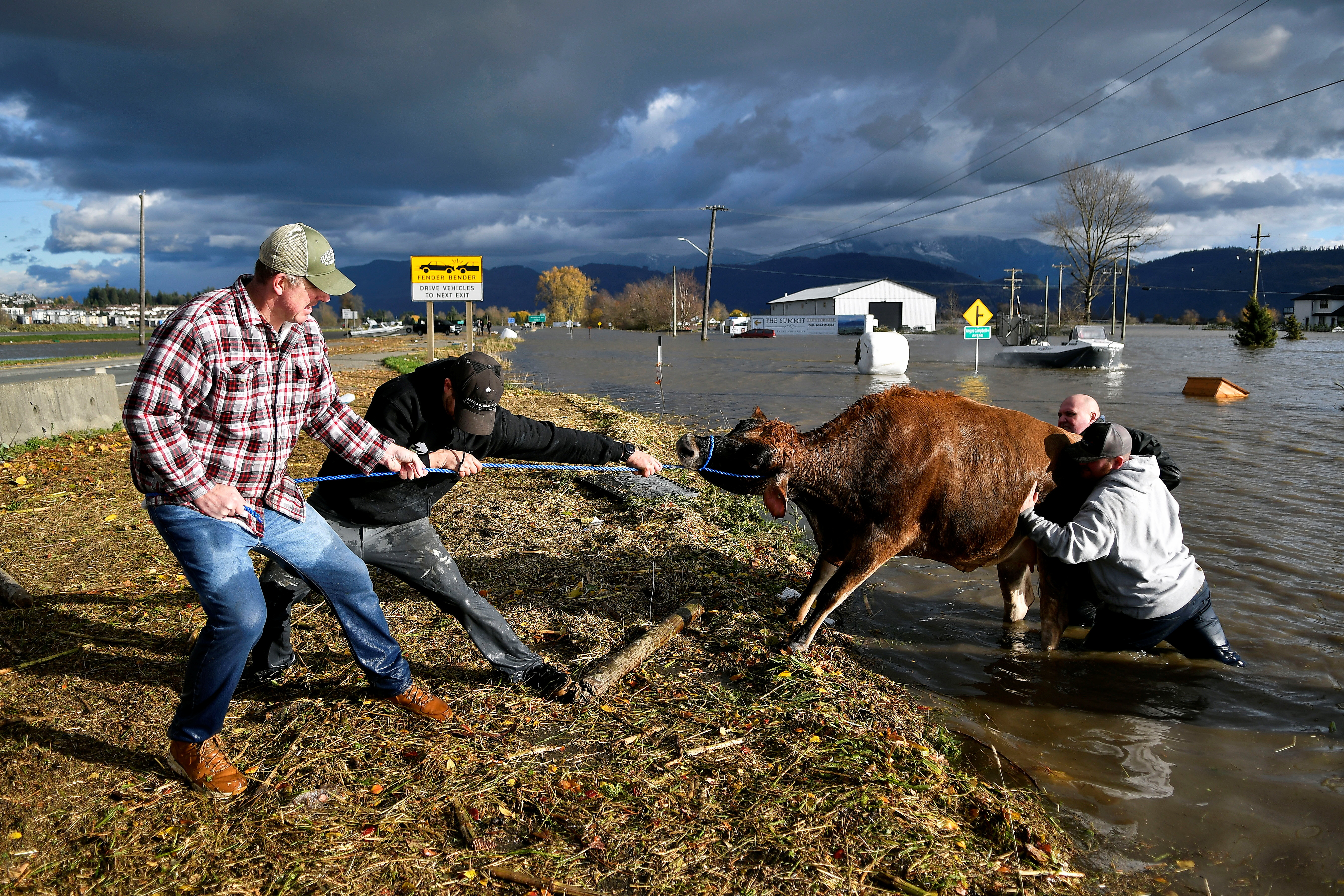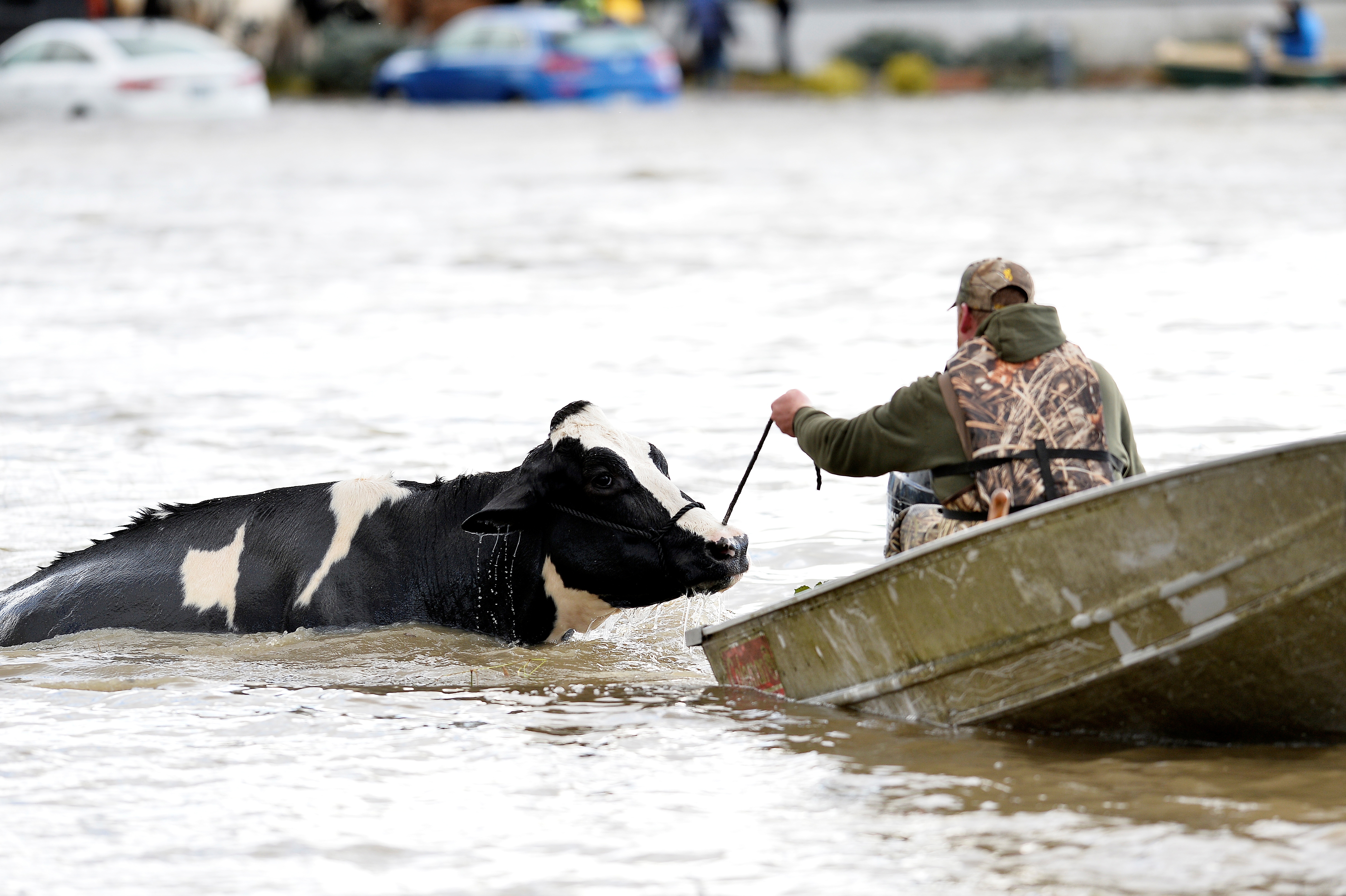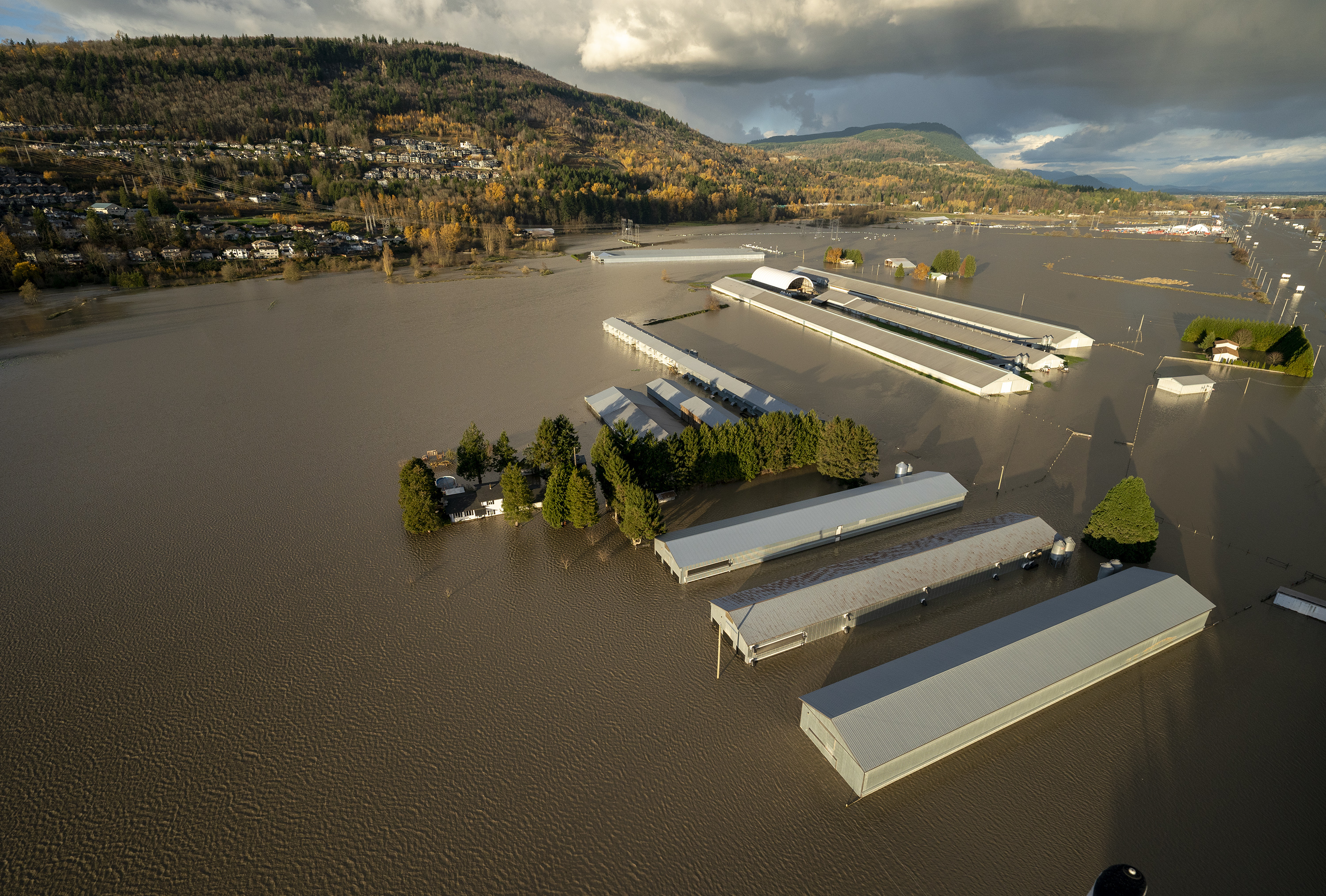 Photos emerge through the day showing entire bridges on essential highways completely collapsed. Supermarket shelves were bare in some areas as highway closures created supply-chain bottlenecks and fuelled panic buying.
The province says the storm was the worst weather to hit the area "in a century."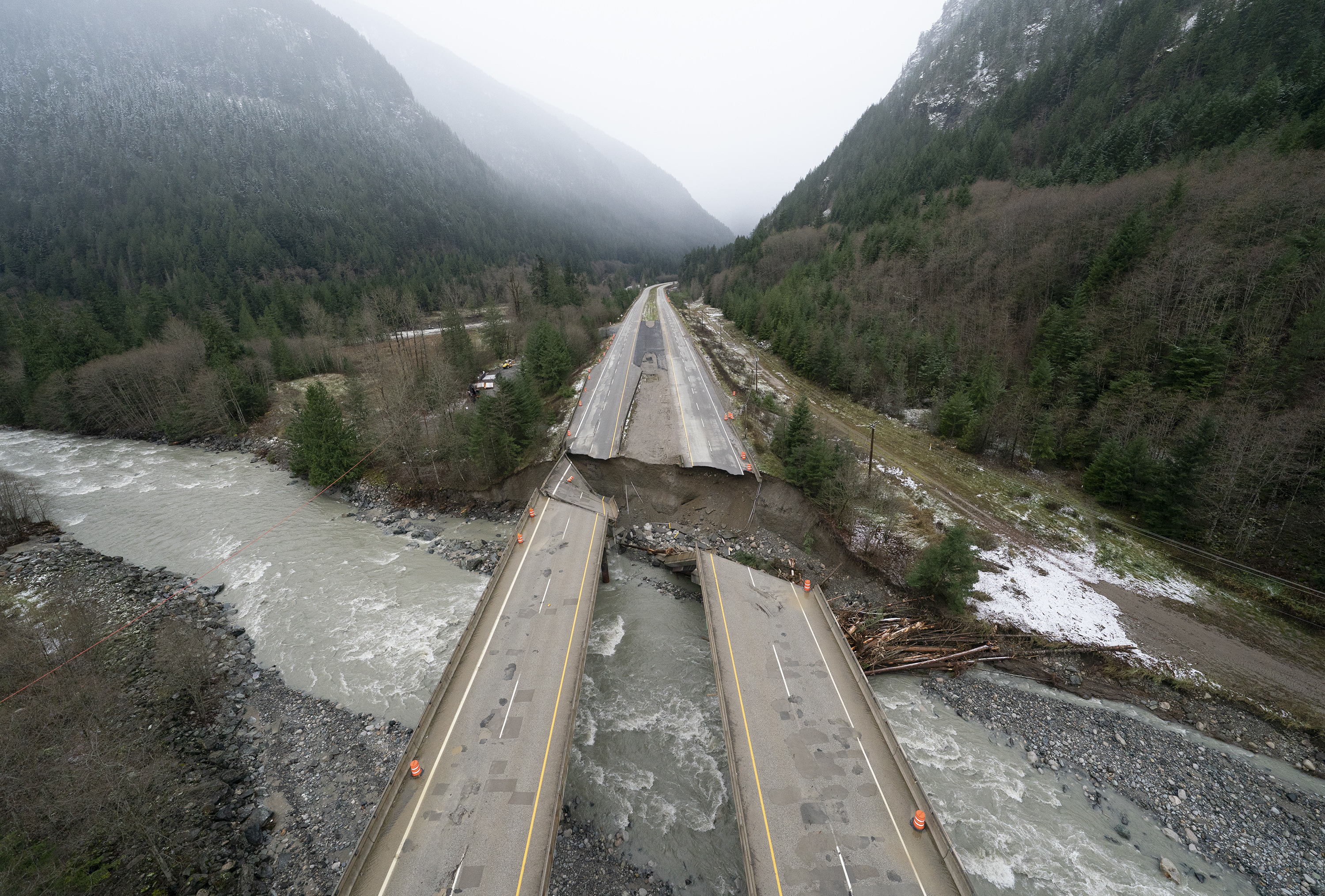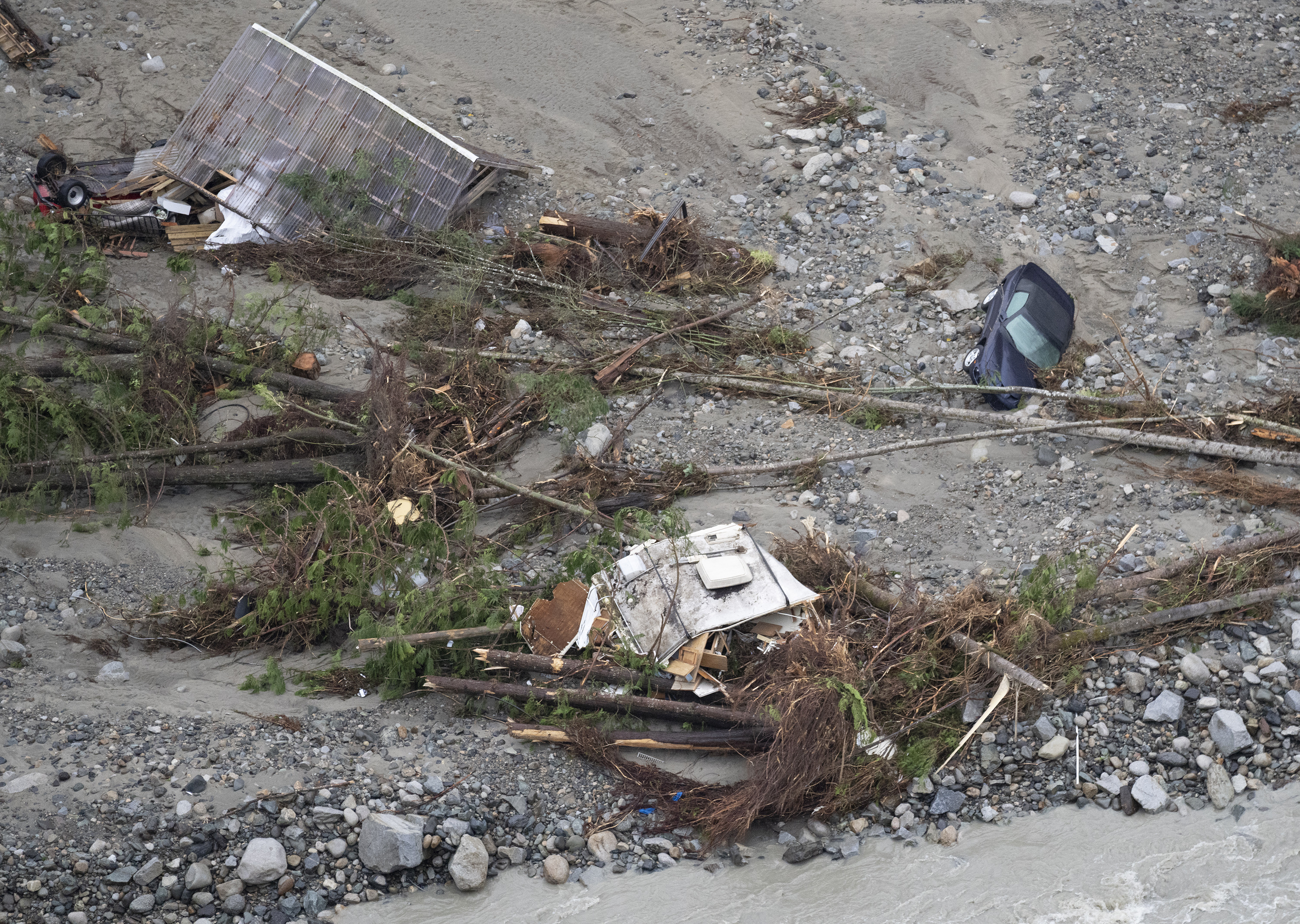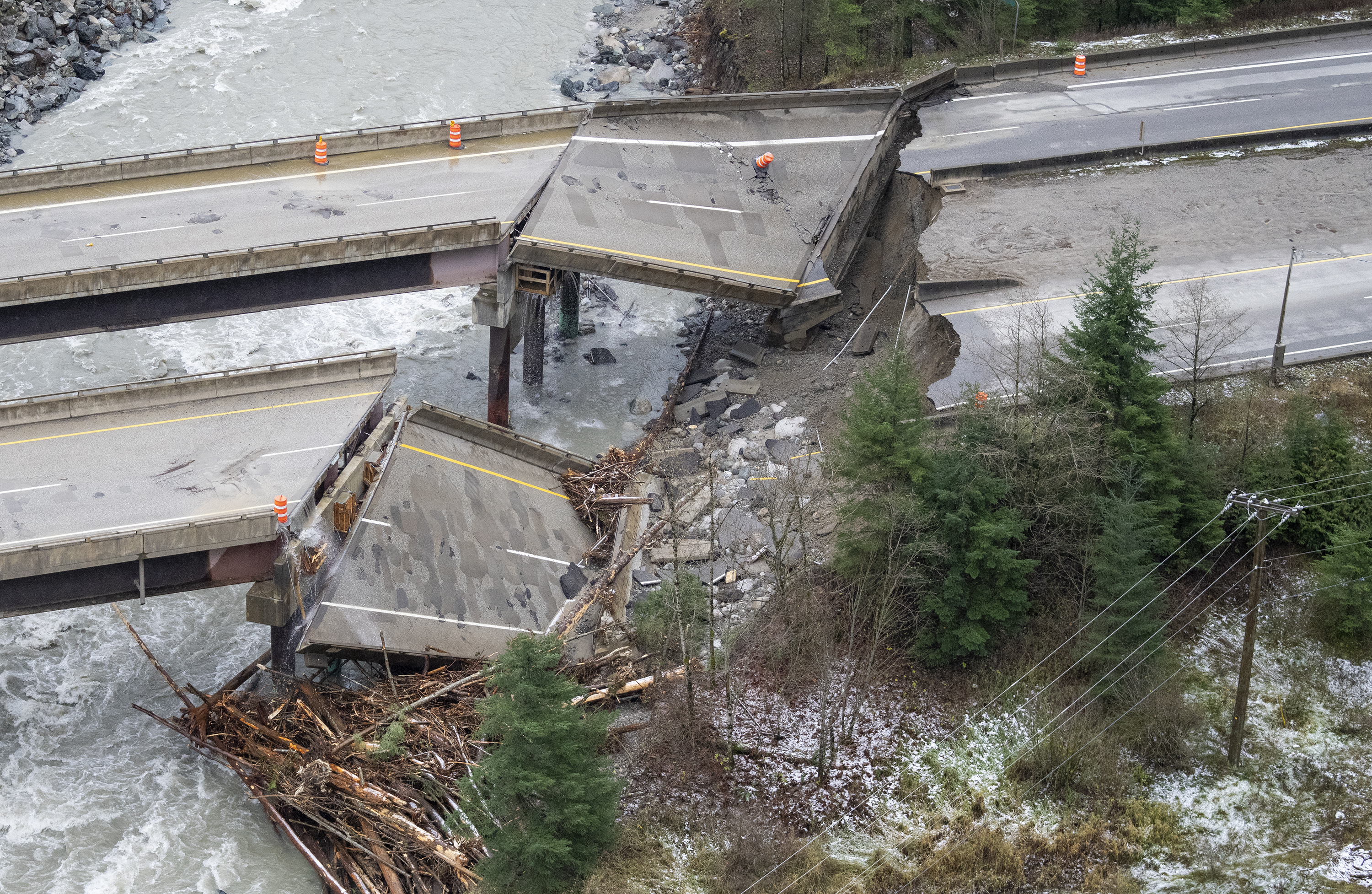 Thursday, Nov. 18
After two days of dry weather, floodwaters drop in some areas of the province and an immense cleanup effort begins.
At an afternoon news conference, officials say it's still too early to assign a dollar figure to all of the damage, but the mayor of Abbotsford warns federal and provincial officials the estimated cost to rebuild his city alone could be as much as $1 billion.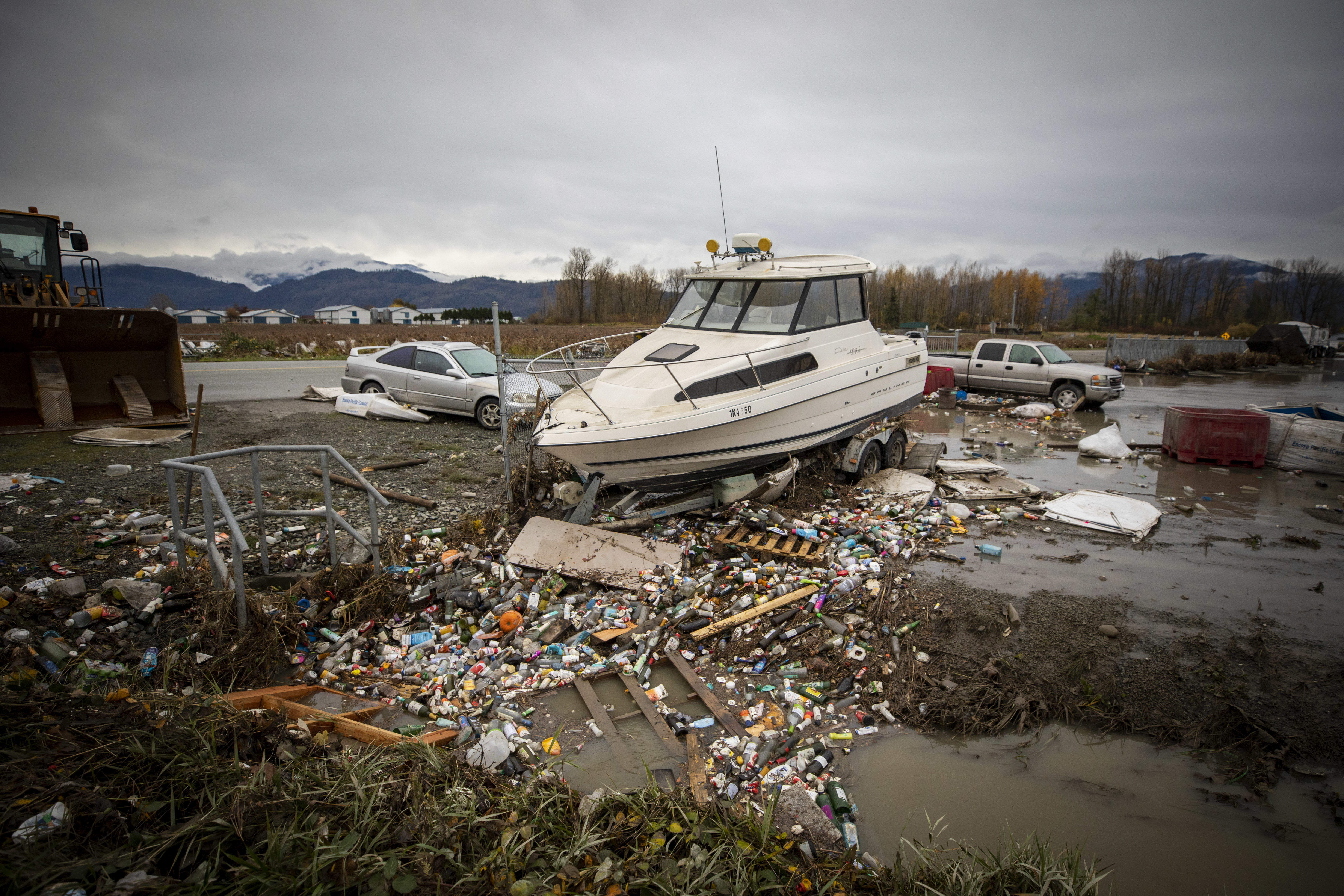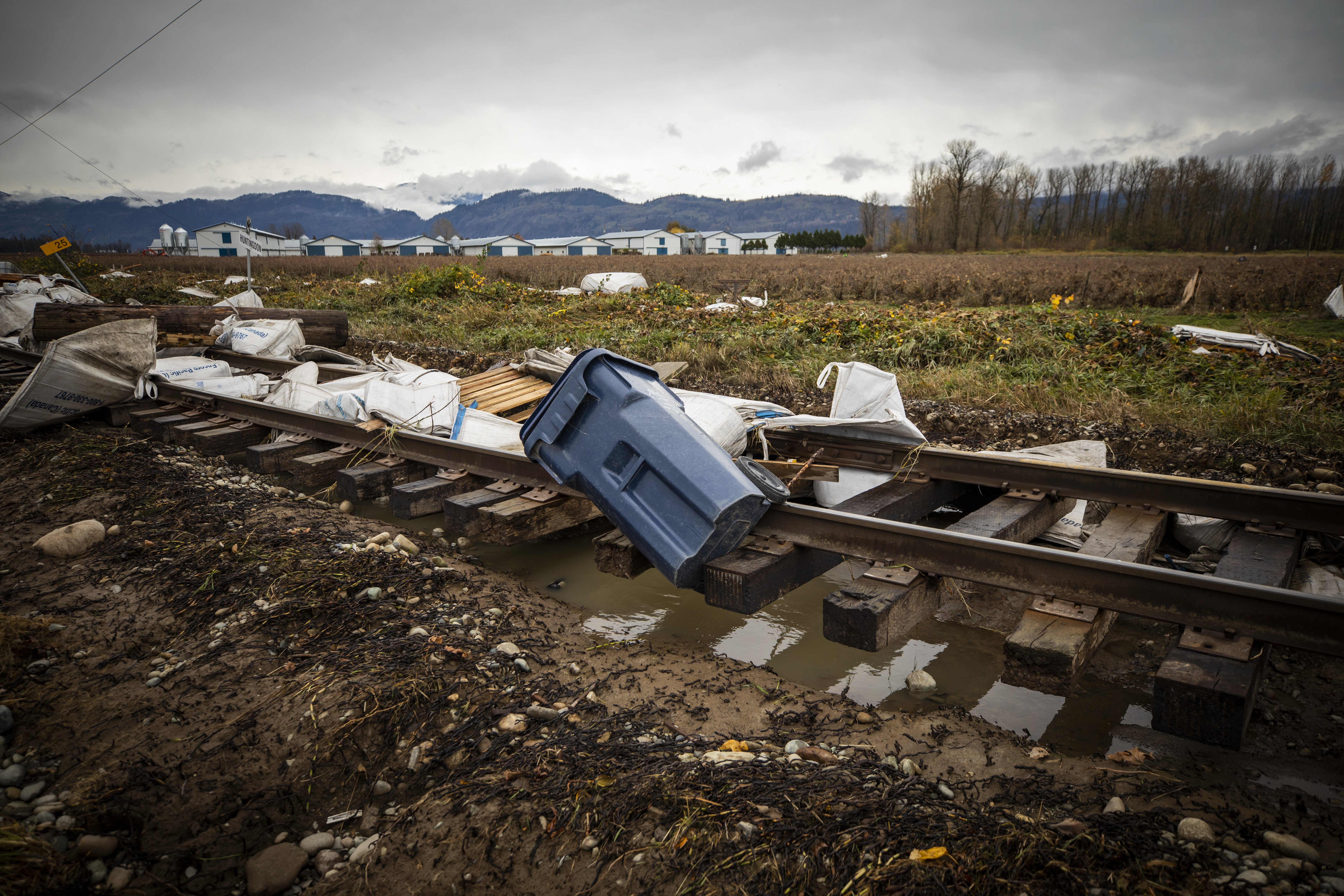 More than 17,700 people are still out of their homes — enough people to fill nearly all of Rogers Arena in Vancouver.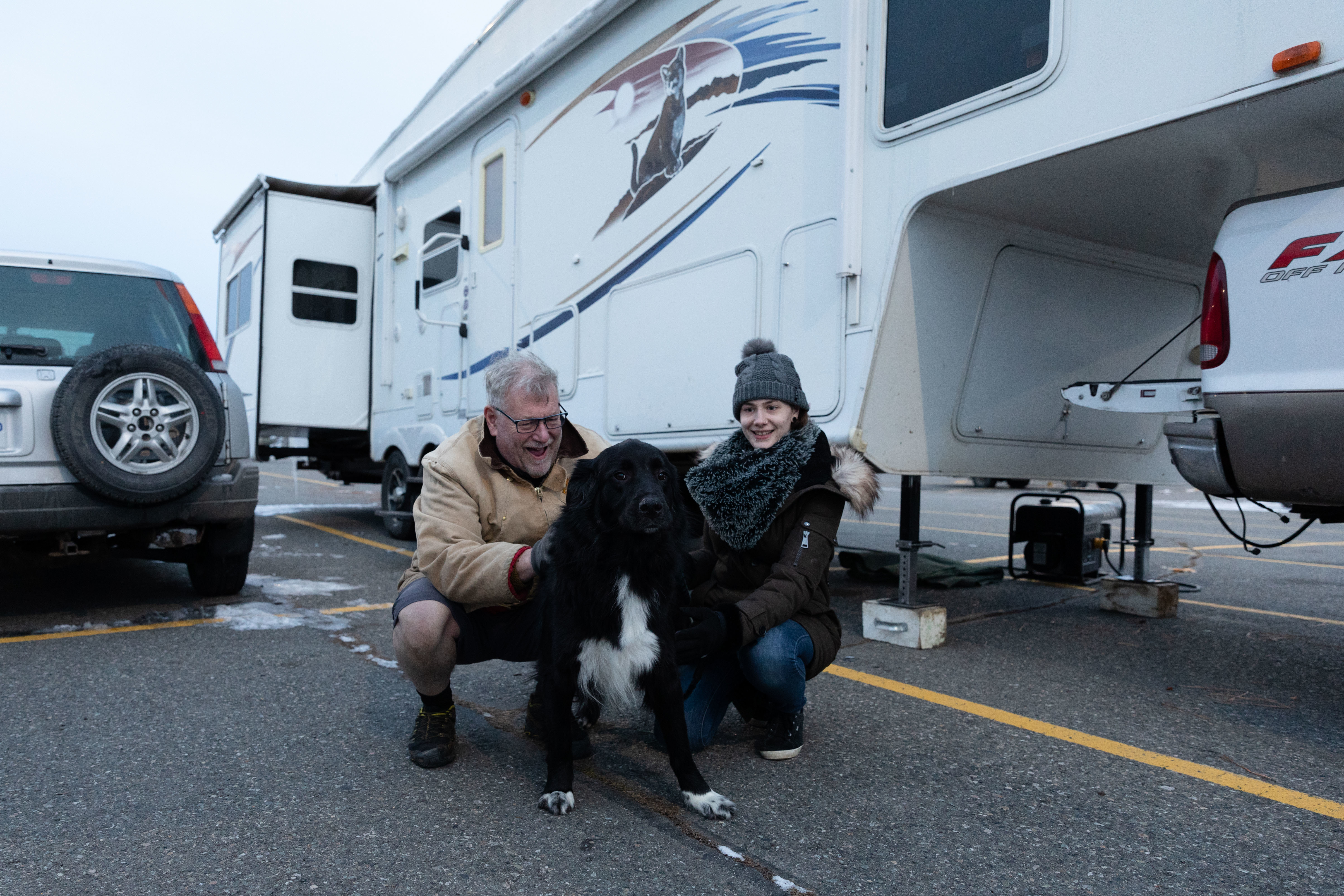 Friday, Nov. 19
By morning, hundreds of personnel with the Canadian Armed Forces arrive in B.C. to help with disaster relief. Volunteers in the Yarrow neighbourhood of Chilliwack, B.C., fill and deliver sandbags to farms inside the floodwater zone in Sumas Prairie.
Inspectors leave for cities like Merritt by 11:30 a.m. to start door-to-door assessments of homes left behind, tagging them green, yellow or red.

The province begins rationing gasoline on Vancouver Island, in southwestern B.C. and along the Sunshine Coast because the storm severed supply lines. Non-essential travel is banned on the major roads that managed to reopen — Highways 3, 7 and 99.
Officials say cleanup and repairs to that which can be saved will take months.