Grocers, cashiers and store managers across Metro Vancouver have been thrust into battle these past few weeks, working as unsung heroes in the fight against COVID-19.
Food purveyors say they've never experienced more demand than they have recently as frenzied shoppers raced to stock up their pantries and freezers.
These front-line workers put themselves at risk every day, often for little more than minimum wage, as they work among the hundreds of customers in their stores. Despite the hazards, many say they're proud to provide an essential service during a pandemic.
These are some of their stories.
'We didn't know what hit us'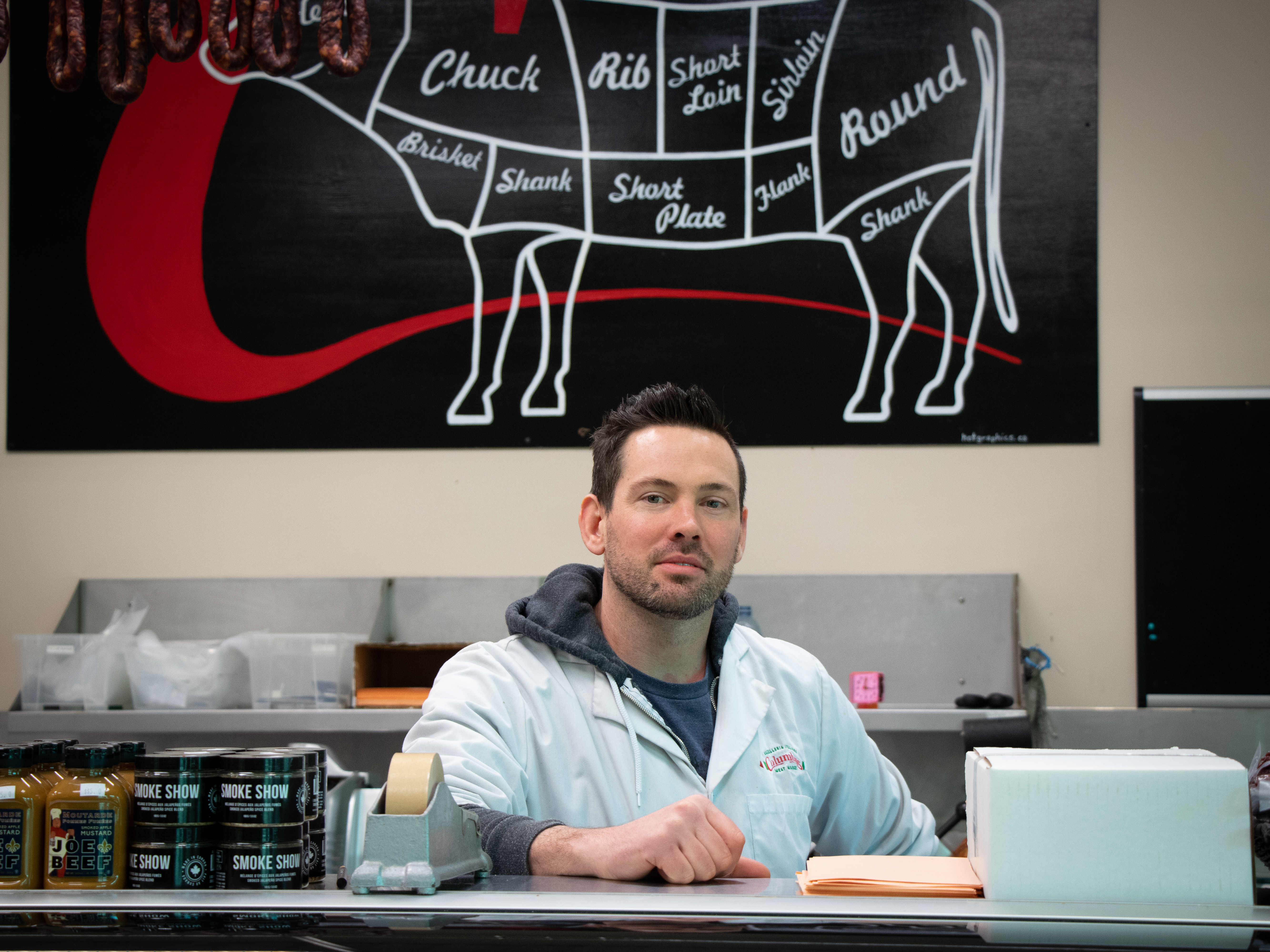 Mark Marin is starting to catch his breath. As the panic of COVID-19 overtook shoppers in full force last week, Marin worked a grueling stretch of 12-hour shifts to serve hundreds of customers each day.
"Last week was just a zoo. We didn't know what hit us," Marin said, standing outside Colombus Meat Market on Nanaimo Street in Vancouver, where he has worked as a butcher for the last three years. "It was just out of control."
One customer bought $850 worth of various cuts. Most people bought meat to store in the freezer. Still, others inexplicably stood in line for hours only to buy a handful of sausages.
Marin, 34, says demand is still strong but has levelled off in the past few days.
He does see a silver lining in the COVID-19 crisis. As a former chef, he's happy to see people spending more time at home cooking.
"It's quite important for people to at least enjoy their meals with whoever they are with," he said.
'Everybody thanks us'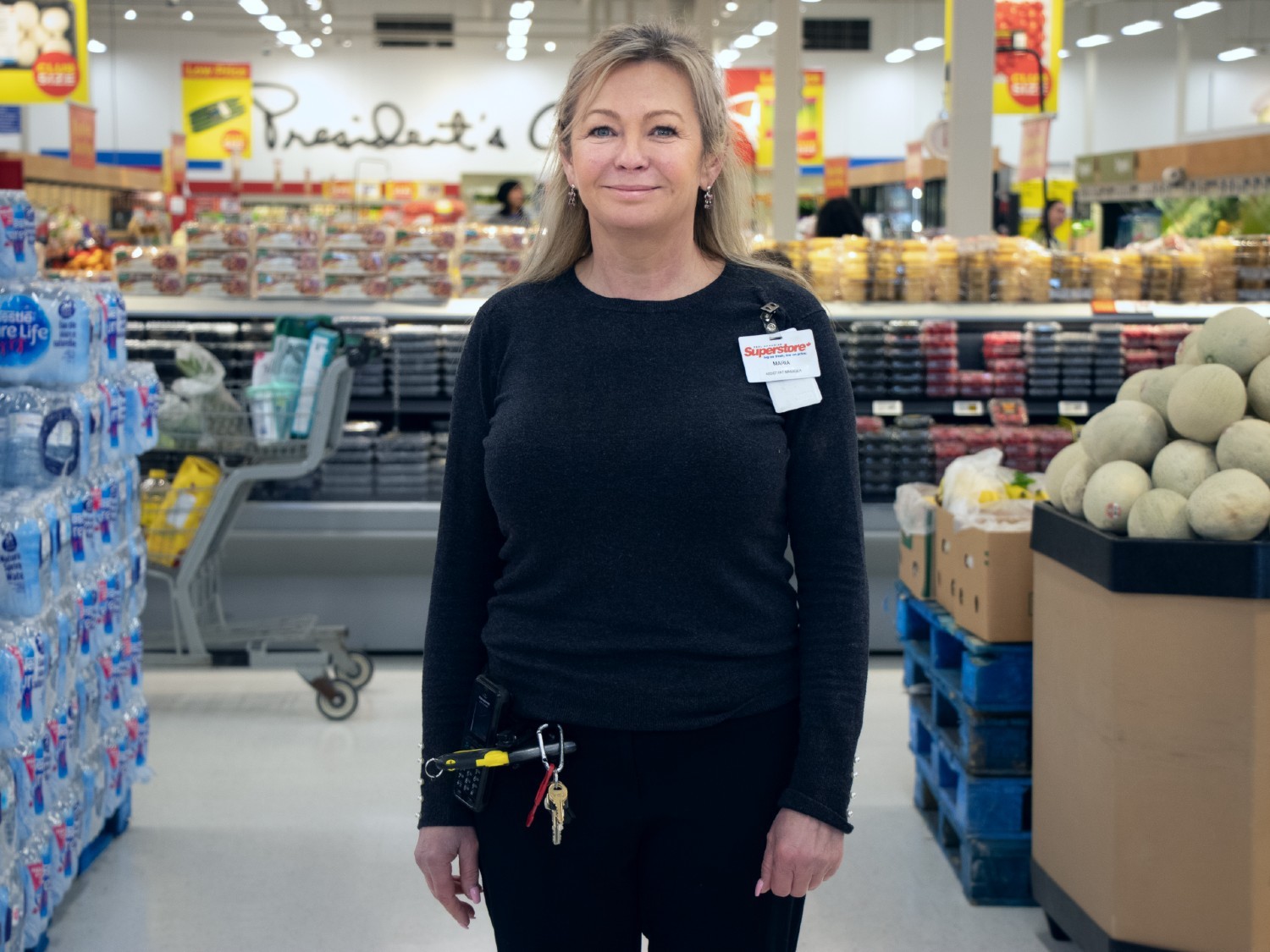 If you were to arrive at the Real Canadian Superstore on Southwest Marine Drive in Vancouver, chances are you would see assistant manager Maria Wong shouting instructions to the long lineup of customers snaked outside.
Like most grocery stores, Superstore now only lets in a limited number of customers to ensure they can keep a safe distance from each other once they're inside.
"We really want them to be serious about it," said Wong, who has worked for Superstore for 27 years.
"I don't want to get sick. I don't want my colleagues to get sick. So we just keep doing what we are doing and hopefully everybody appreciates it and everybody will keep us safe."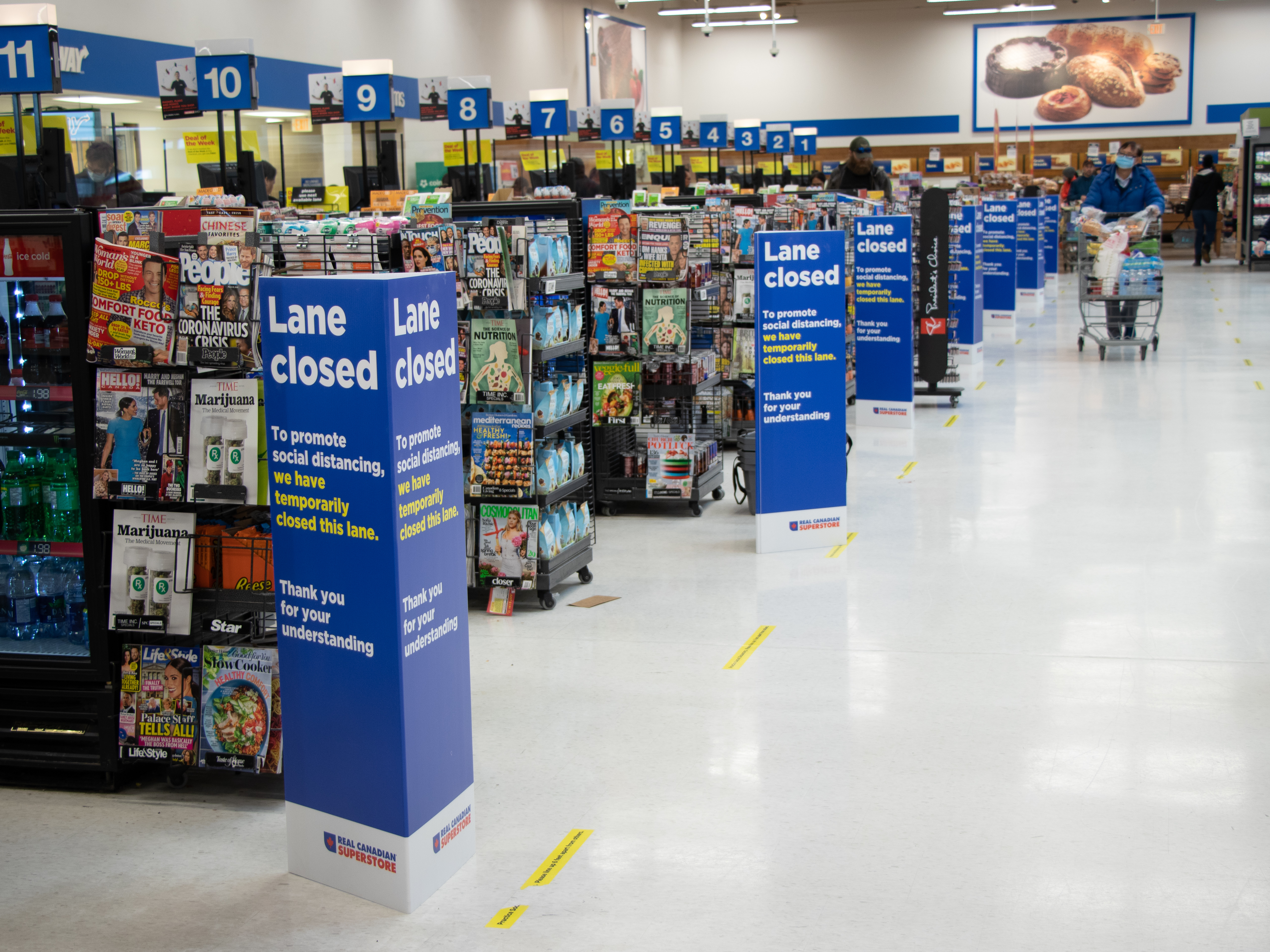 Wong says she's proud of what her employer has done to keep staff and customers safe.
Superstore, owned by Loblaws, has installed plexiglass shields at its tills. Floors are marked to indicate how far people should stand apart when waiting to pay. The first hour of the day is reserved for seniors and people with compromised immune systems.
Customers are taking heed of the new rules, Wong says. Many are even appreciative.
"The best part is when they walk by me," Wong said, crying. "Everybody thanks us."
'I am needed'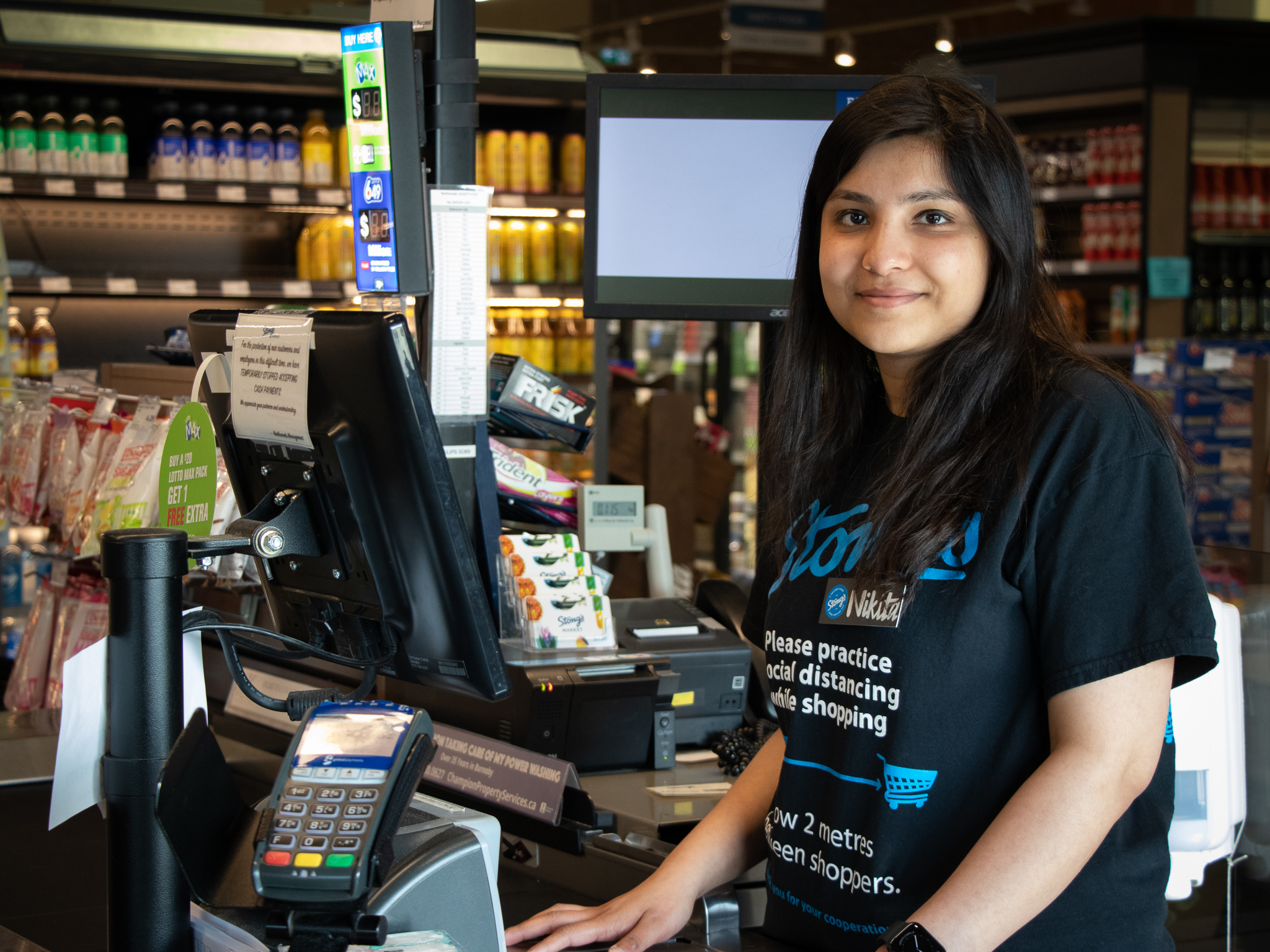 For Nikita Gupta, 23, knowing that she's providing an essential service has made the 60-hour work weeks at Stong's Market in North Vancouver bearable.
"It's really been rewarding," Gupta said, standing at the store's front entrance with a lineup of customers behind her. "Every single day when I leave from home to come to work I believe that I am needed."
Gupta says every one of her colleagues is working just as hard. She wants people who come in and see empty shelves to know that.
"I would really appreciate for people to know how hard every single employee is working at this time to get the product to you and your families."
'Social distancing is a necessity now'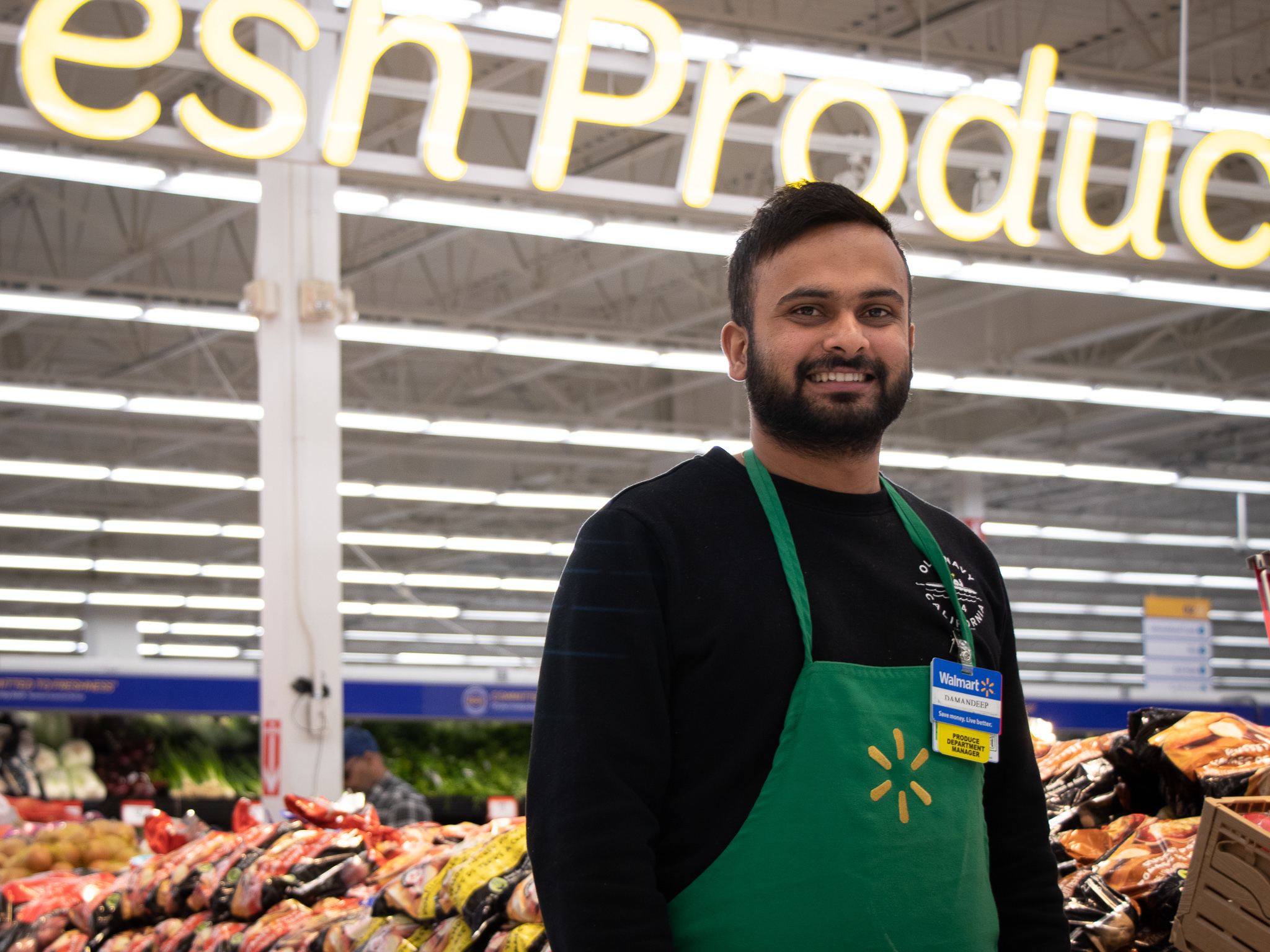 For produce manager Damandeep Singh, the Walmart where he works in New Westminster has been too busy. After the province announced a state of emergency, Singh says, people started lining up outside the store at 6 a.m. in the morning.
Customers in his department have mostly stocked up on apples and strawberries — food that keeps for a while, or can be frozen. Oranges, packed with vitamin C, have also been popular.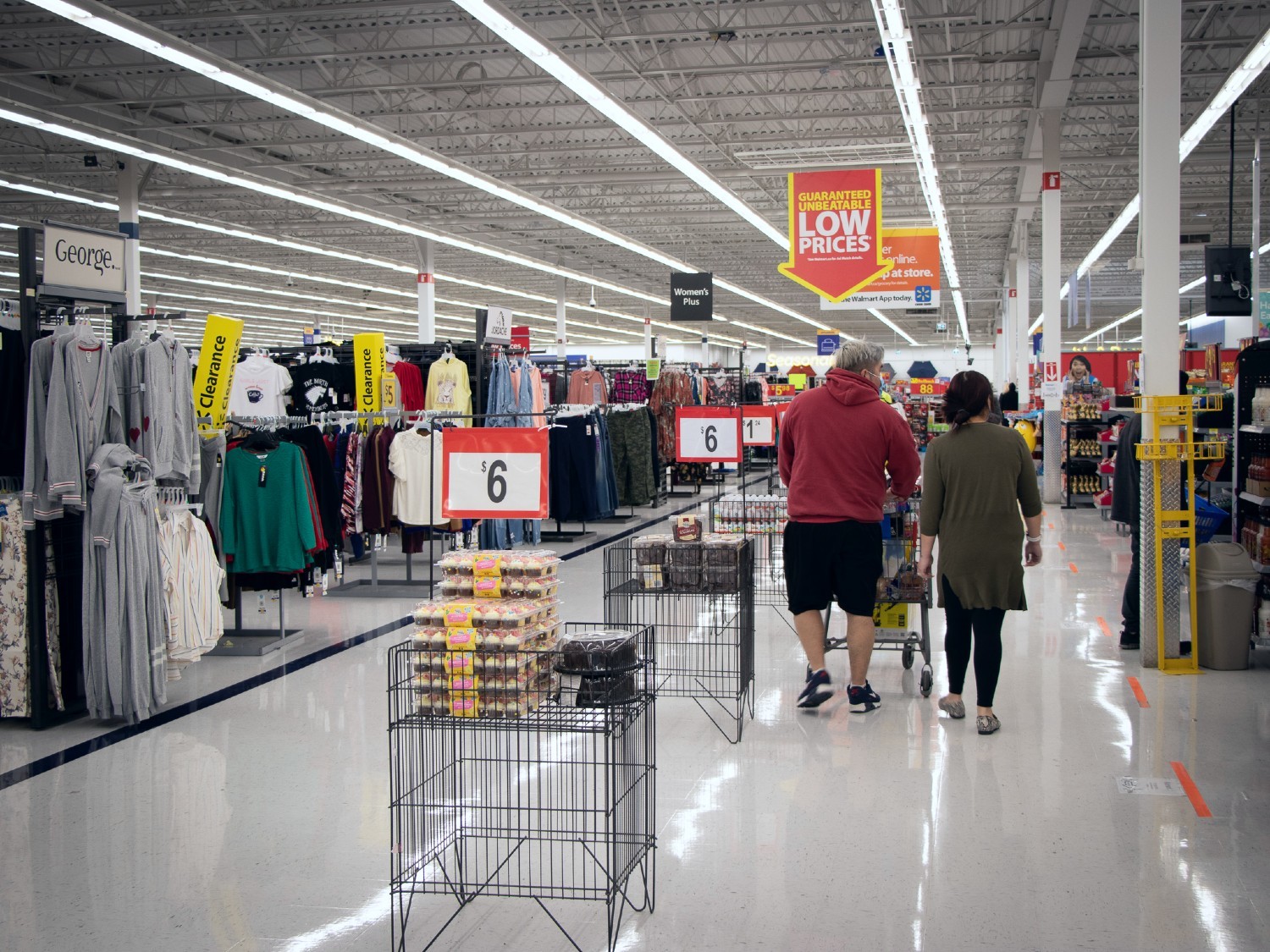 Singh says when he goes home at the end of the day, he stays there. And he wants others to do the same.
"Social distancing is a necessity now. This is the only way we can survive from this virus," he said.
'Our team here is all superheroes'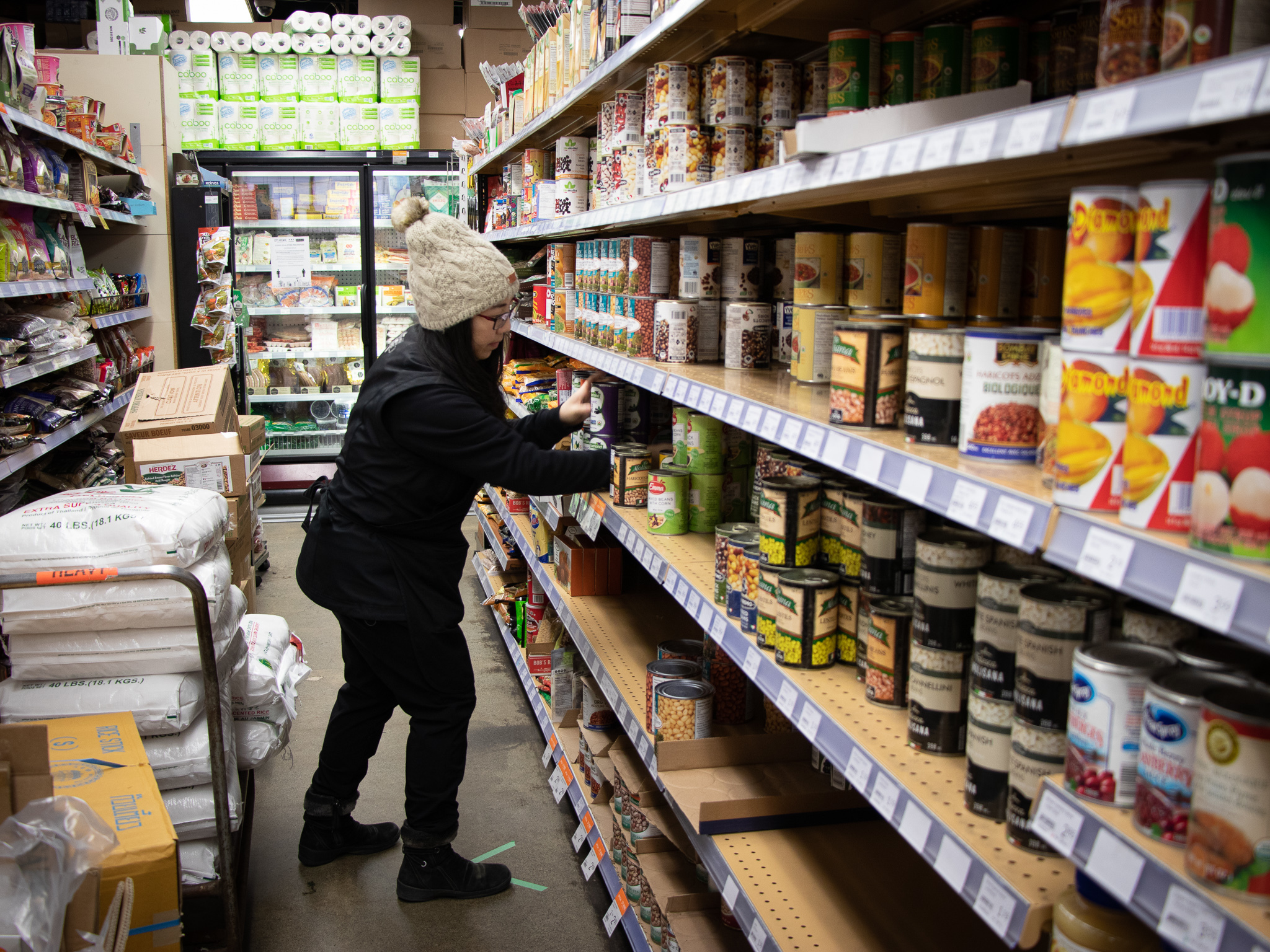 Over on Commercial Drive, Rebecca Leung is also glad to catch her breath.
City Avenue Market (formerly Donald's Market), a smaller store with a loyal clientele, has struggled to keep up with the demand over the past few weeks. On Wednesday morning, aisles were lined with boxes of product waiting to be put on the shelves.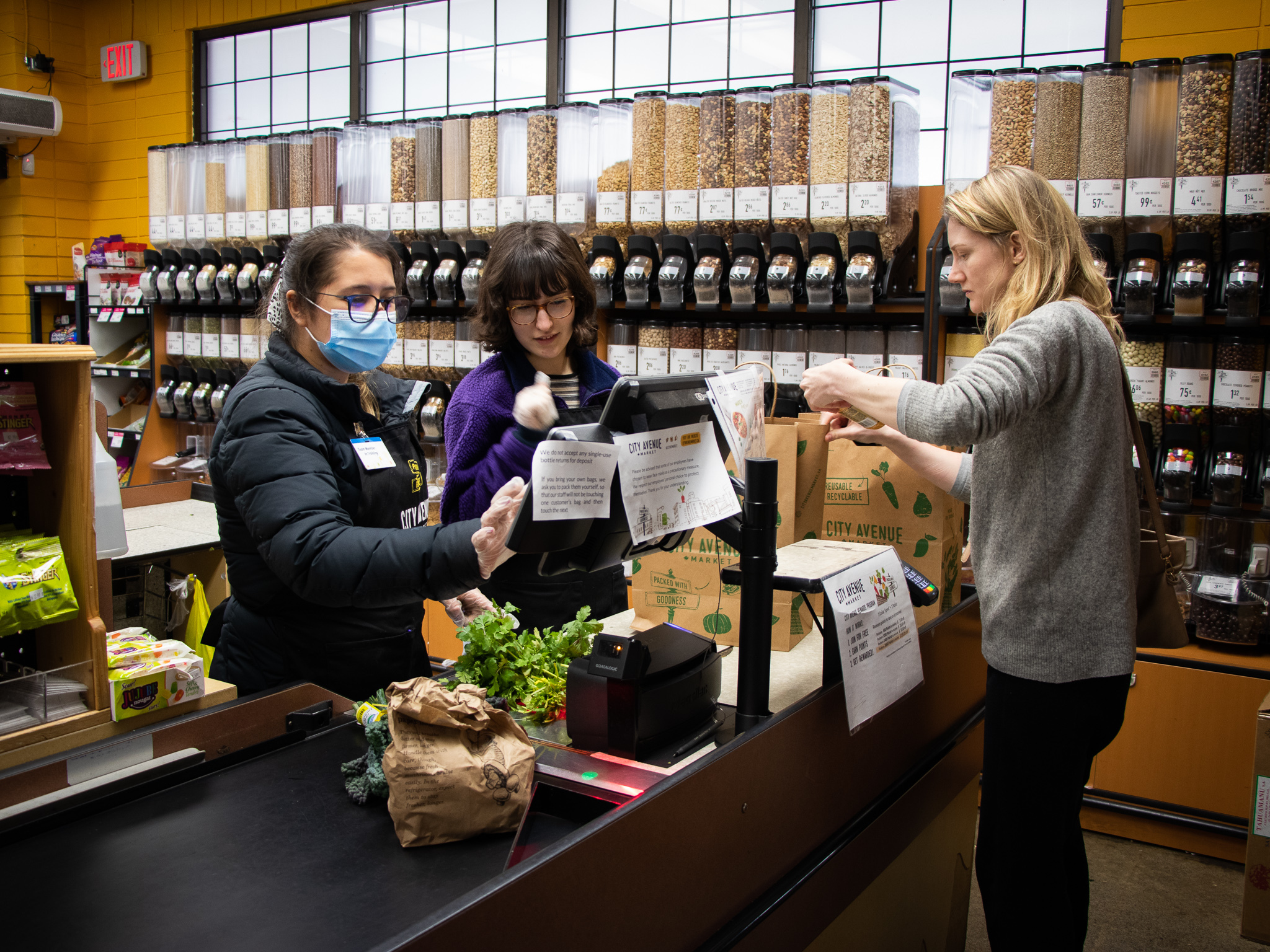 Like many grocery store workers, Leung wants people to know that everyone on the front lines is working their hardest to provide food for those who need it.
"Our team here is all superheroes right now," Leung said.
"They're all doing their best to make sure the shelves are stocked so that people can come in and get what they need in this time of crisis."