On a June morning, Danny Robinson is busy doing some last-minute work around his four-bedroom yellow-shingled home that overlooks scenic St. Anns Bay on Nova Scotia's Cape Breton Island.
"I'm just kind of tidying things up, because I have my first guests arriving at about 4 o'clock," he says.
Robinson, 68, has owned the house for three decades, but in recent years had to spend time away to work in northern Alberta as a subcontractor.
Three years ago, as he sought to ease into retirement, he took up the suggestion of a friend and began listing the property online as a short-term rental for tourists.
He accepts guests from mid-June through October and charges $900 a week for the full house. He's enjoyed an occupancy rate of at least 75 per cent in his first two seasons. He sleeps in a granny flat on the back, and this summer plans to live part time on his sailboat.
"You go online and Google Homeaway or Airbnb and there'll be a link," says Robinson. "You start uploading photos, descriptions, prices … and that's all it takes."
In doing so, Robinson is riding a tourism boom sweeping Cape Breton. He has also joined a growing trend across rural Canada, where listings for Airbnb and other short-term rental platforms have shot up.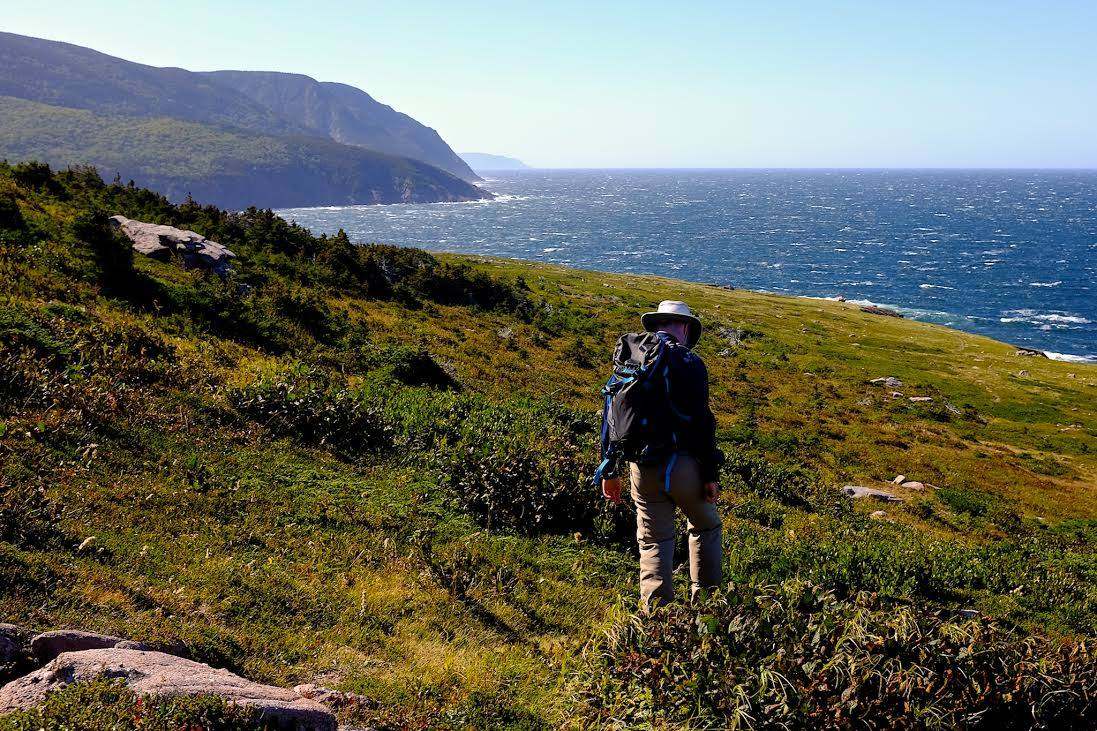 But that growth has also been disruptive, including in Victoria County, where Robinson lives. In some Canadian tourist towns, so much housing has been turned over to visitors there are local residents who can't find an affordable place to live.

Some hotel and inn operators complain of unfair "underground" competition, a characterization Airbnb vigorously disputes. Town and village officials grapple with how — and if — the industry should be regulated.
Airbnb is an online marketplace for people who want to temporarily lease out their properties. The company takes a cut from every booking and is among the biggest players in the short-term rental industry. Worldwide, it reportedly made $2.6 billion in revenue last year, taking advantage of the changing appetites of many travellers now seeking the conveniences of a home away from home.
The company's growth in big cities has garnered the most attention. But its reach is expanding quickly outside urban centres.

According to a report prepared by Airbnb, rural Canada (defined as outside major metropolitan areas) saw 140 per cent year-over-year growth in guest arrivals, and 93 per cent growth in listings from 2016 to 2017. Across the country, rural hosts earned almost $67 million through Airbnb in 2016 — more than double the previous year.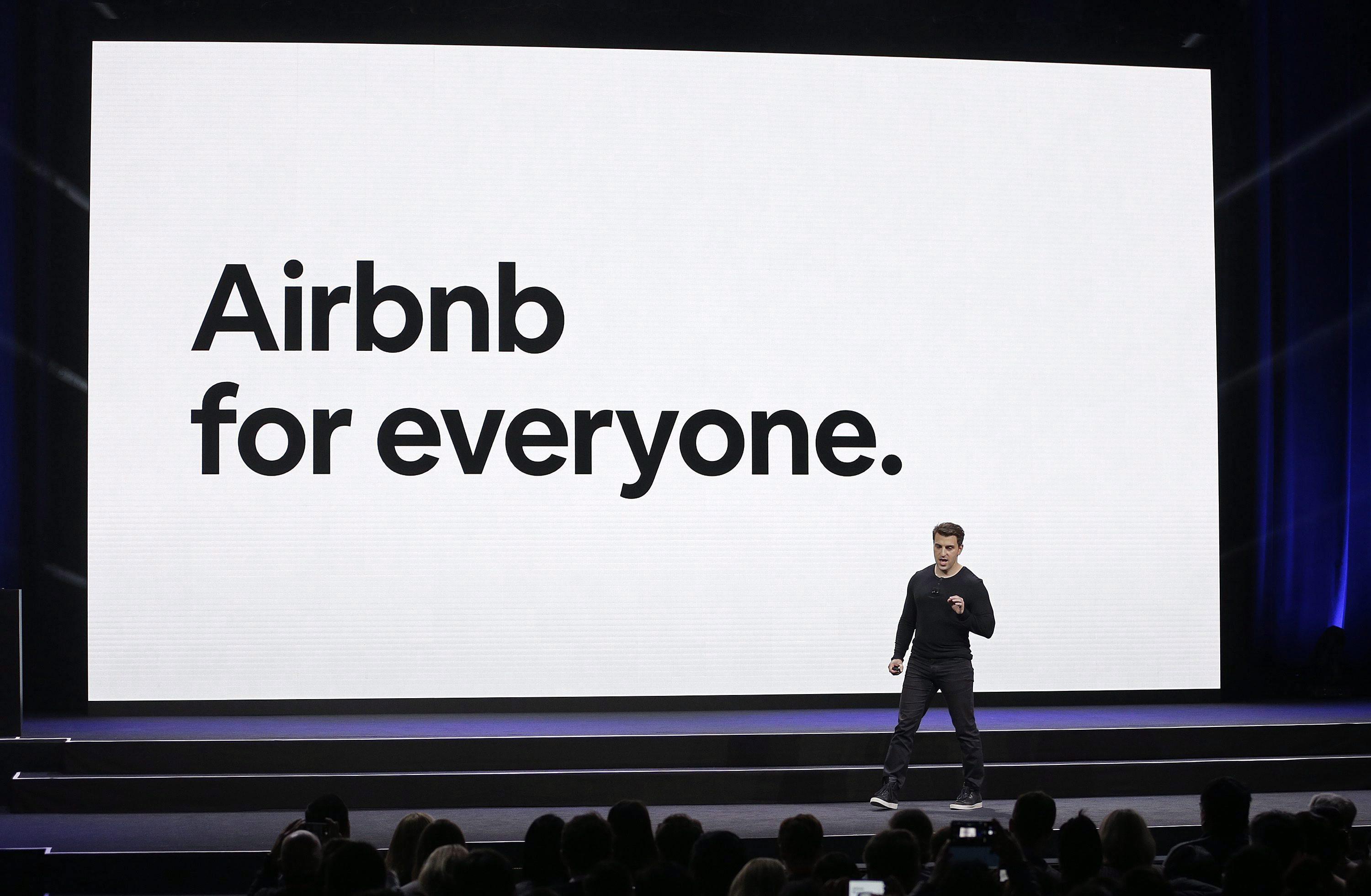 It's a trend Fred Morley, chief economist with Crown corporation Tourism Nova Scotia, has been studying.
"I think Tourism Nova Scotia had a sharp interest in understanding what this relatively new sector means for the province, and trying to figure out how to respond to it," he says. "Is it good, is it bad? You know, what does it mean?"
There are clear benefits. By opening up unused space in a home, communities can quickly add to their tourist-accommodations capacity without large capital or environmental costs, says Morley.
This allows rural communities, which may not attract hotel chains, to accommodate overnight guests. It also creates micro-businesses in economically challenged areas.
Robinson's is one of those.
"It's actually a great thing, I think, for senior citizens," he says. "CPP and the Old Age Security, it's kinda hard to live on that amount of money that you get from those things.
"This is an opportunity for elderly people who tend to have their own home to be able to rent that out, and it's not really hard work."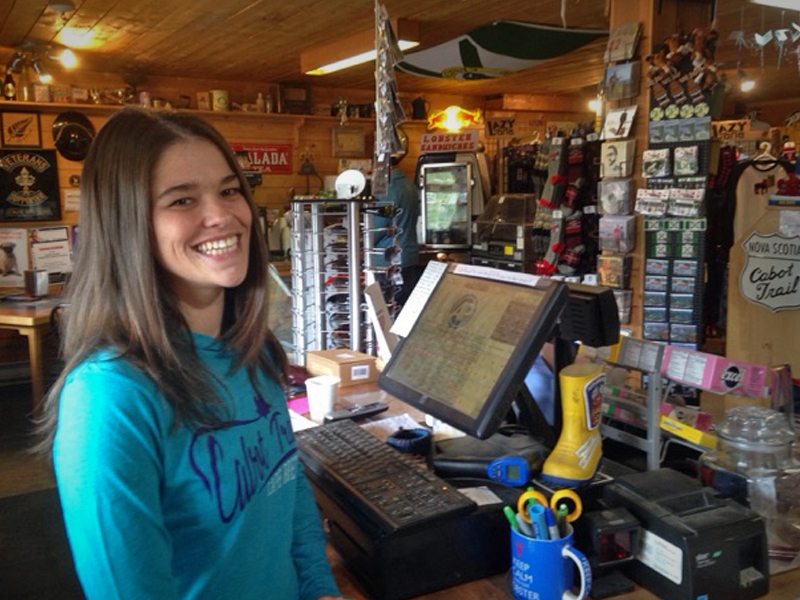 But while Robinson no longer has to commute to Fort McMurray, Alta., for work, not far down the road from him Victoria Mickey will be doing a lot of traveling this summer.
She recently landed a summer job at the Wreck Cove General Store. Every day, she has to drive from her home in Dingwall, about an hour away, because she can't find affordable housing closer to the store.
Owner Brent Partland helps her out with gas money. He also had to spend thousands of dollars to install a camper behind the store for two other seasonal workers.
"If anything it's changed to where there's almost no lodging for workers," says Partland. "In this day and age we have the Airbnb situation where people could have rented a house for say … $500 a month, folks are now able to get $500 a week through tourism money with that."
Partland knows at least three people in the community who in recent years have switched from long-term to short-term rentals.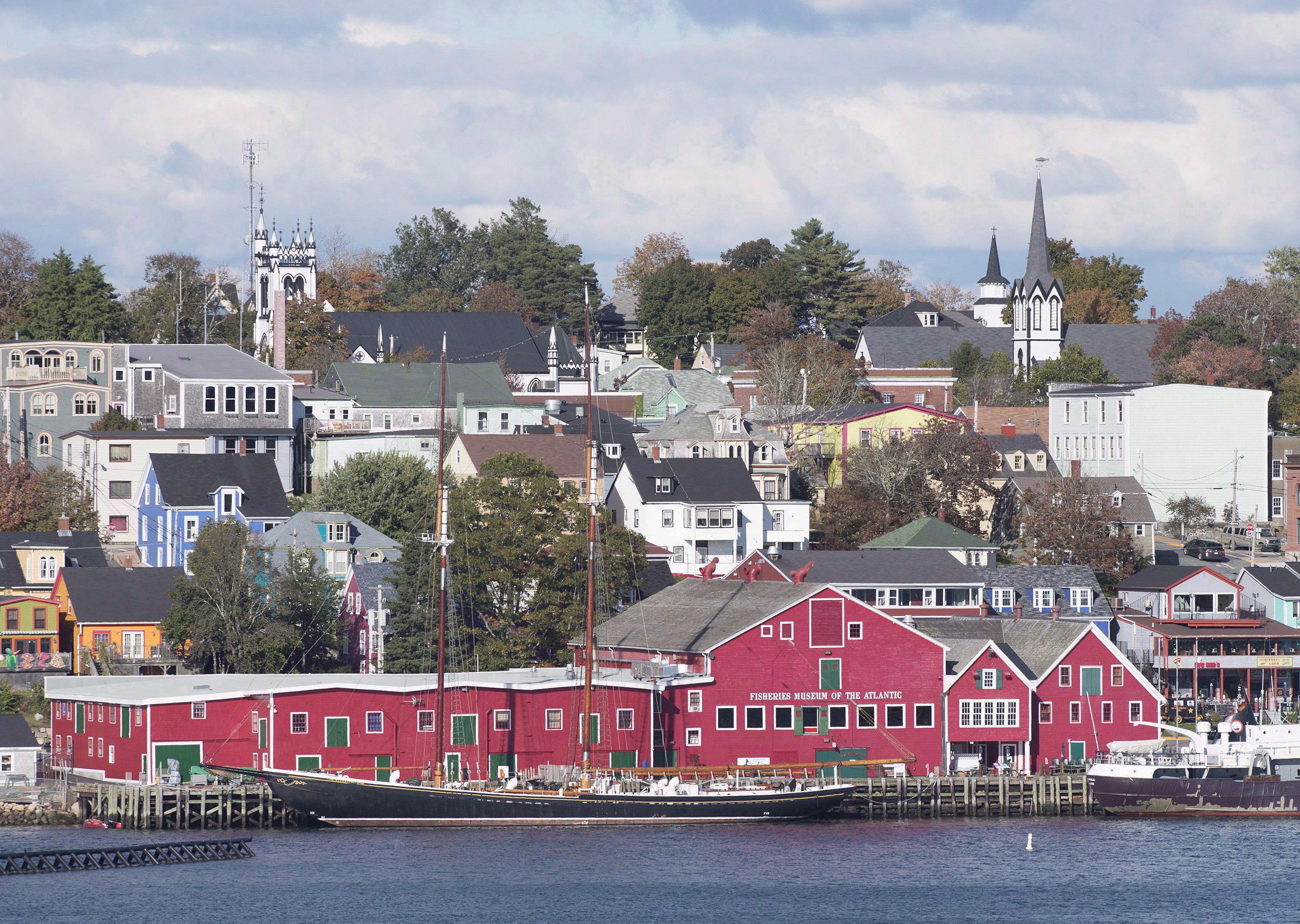 Other rural Canadian communities are facing similar challenges.
Officials on Haida Gwaii in British Columbia, for example, are cracking down on short-term rentals after a recent report found villages on the islands are dealing with a housing shortage for long-term residents, despite declining overall populations.
In the Okanagan Valley town of Osoyoos, council recently approved a plan to bring in an oilfield-style work camp for local hospitality workers faced with a housing shortage some businesses blame on Airbnb.
And in Lunenburg, N.S., a UNESCO World Heritage site, there have been concerns short-term rentals are eating into the affordable housing market.
Airbnb, however, disputes the notion it's causing harm.

"When you look at the listings in rural areas on our platform, a lot of them are already vacation rental properties," says Alex Dagg, director of public policy for Airbnb in Canada. "They've already been listed, and they're just moving toward our platform because of the kind of global reach we have."
For communities dependent on the tourism economy, it's a double-edged sword.

"Cape Breton is the jewel of the East Coast, and we've got to make sure we have enough nice places for people to stay," says Partland. "So as far as tourism goes it's great.
"The flip side of that is where do you house your employees? We're having difficulty with that; that's why we had to go the trailer route. Hopefully down the road there will be more of a long-term solution to it. But right now I can't fault anybody for doing what they're doing."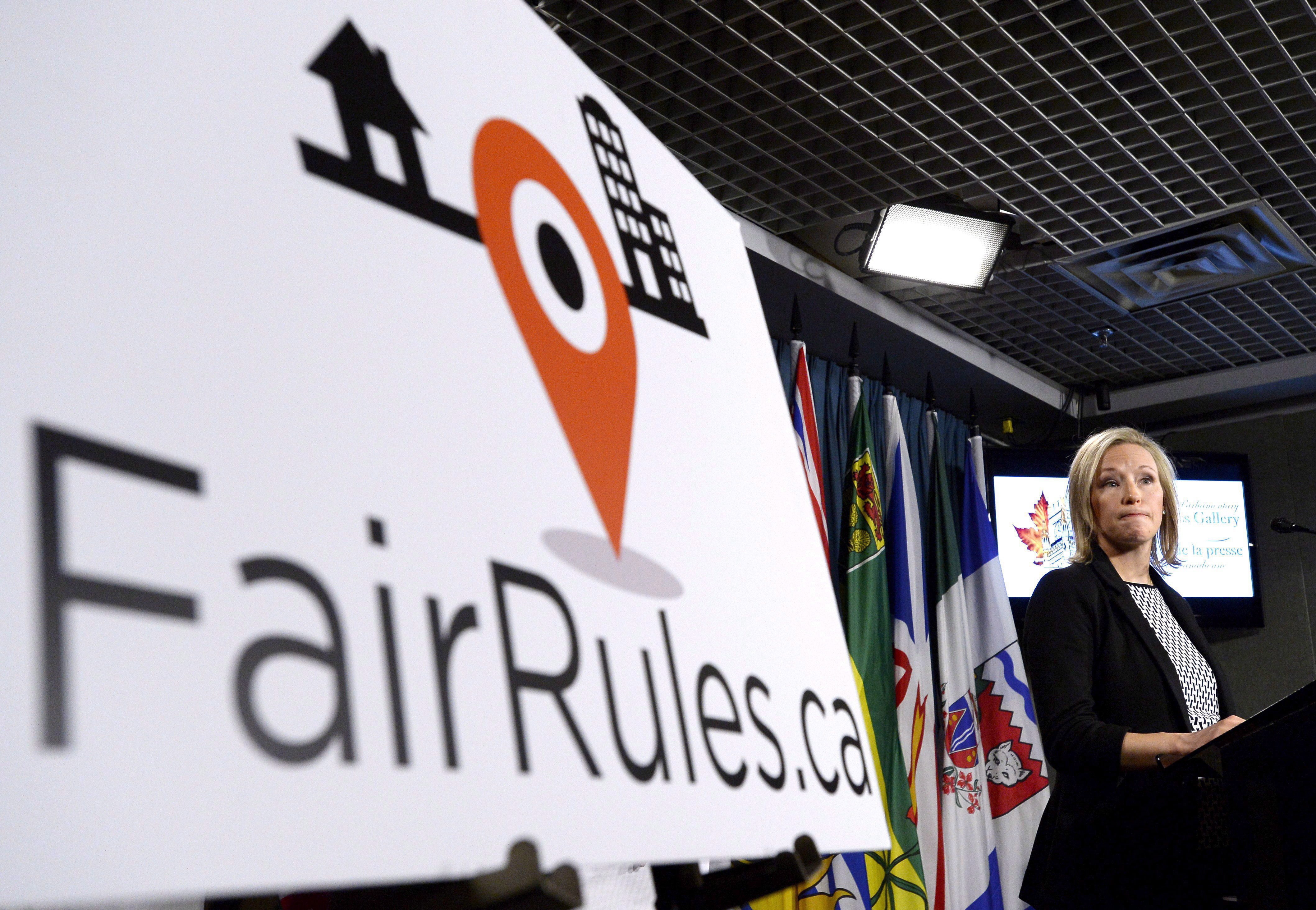 But there are those who argue the short-term rentals are enjoying an unfair advantage.

Darlene Grant Fiander, president of the Tourism Industry Association of Nova Scotia, calls it a "growing underground economy." She says outside companies have entered the market, money is leaving the province, and many hosts aren't paying tax or following any regulations.
A 2017 report by the Hotel Association of Canada said only 17 per cent of Airbnb's total revenue in Canada is generated by true home sharing, where the owner is present during the guest's stay.
The rest comes from so-called "commercial operators" — entire homes being rented when the owner is not present. And that "home" could be anything from a cottage to a mansion.
"The myth with this Airbnb and the online portals is that it's just small business," says Grant Fiander. "There's a lot of people making a lot of money."
Airbnb counters that the Hotel Association report is based on "scrape" data from its site, which it calls incomplete and unreliable. The report also defines a commercial operator as anybody sharing their home for more than three months in a year.
"There are plenty of people, snowbirds for example, that spend six months down in Florida or in the south somewhere warm and share their home," says Dagg. "That's not a commercial enterprise."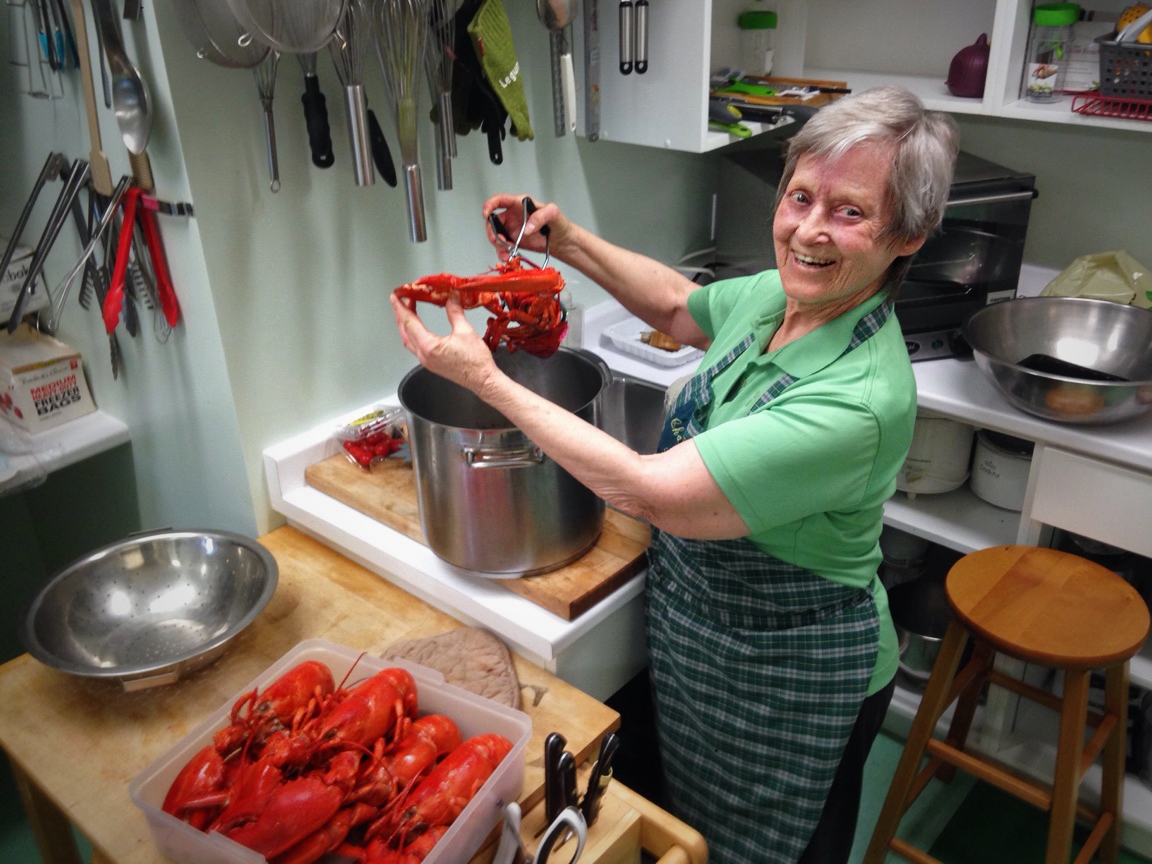 Earlene Busch runs the Chanterelle Country Inn and Cottages, which also overlook St. Anns Bay. She has spoken out for several years against the underground accommodations economy, arguing it hurts "legitimate" businesses.
"We're licensed, we pay commercial taxes, we have water inspections, we have fire inspections," she says, noting that's often not the case for short-term rental owners.
Busch is in favour of regulation to "level the playing field."
It's what the tourism-accommodations industry is pushing for, and it's something governments at all levels are considering.

In 2016, the province of Quebec imposed heavy regulations that required short-term rental hosts to be certified, and it hired inspectors to enforce the legislation. The experiment failed due to an extraordinarily low level of compliance and conviction.
The challenge lies with the massive turnover in the short-term rental sector, according to Morley with Tourism Nova Scotia.
"So the hard regulation, some people compare it to the old Whack-a-Mole games that you see in arcades sometimes," he says. "You hit one gopher with the hammer and two more pop up somewhere else. That's how these things work."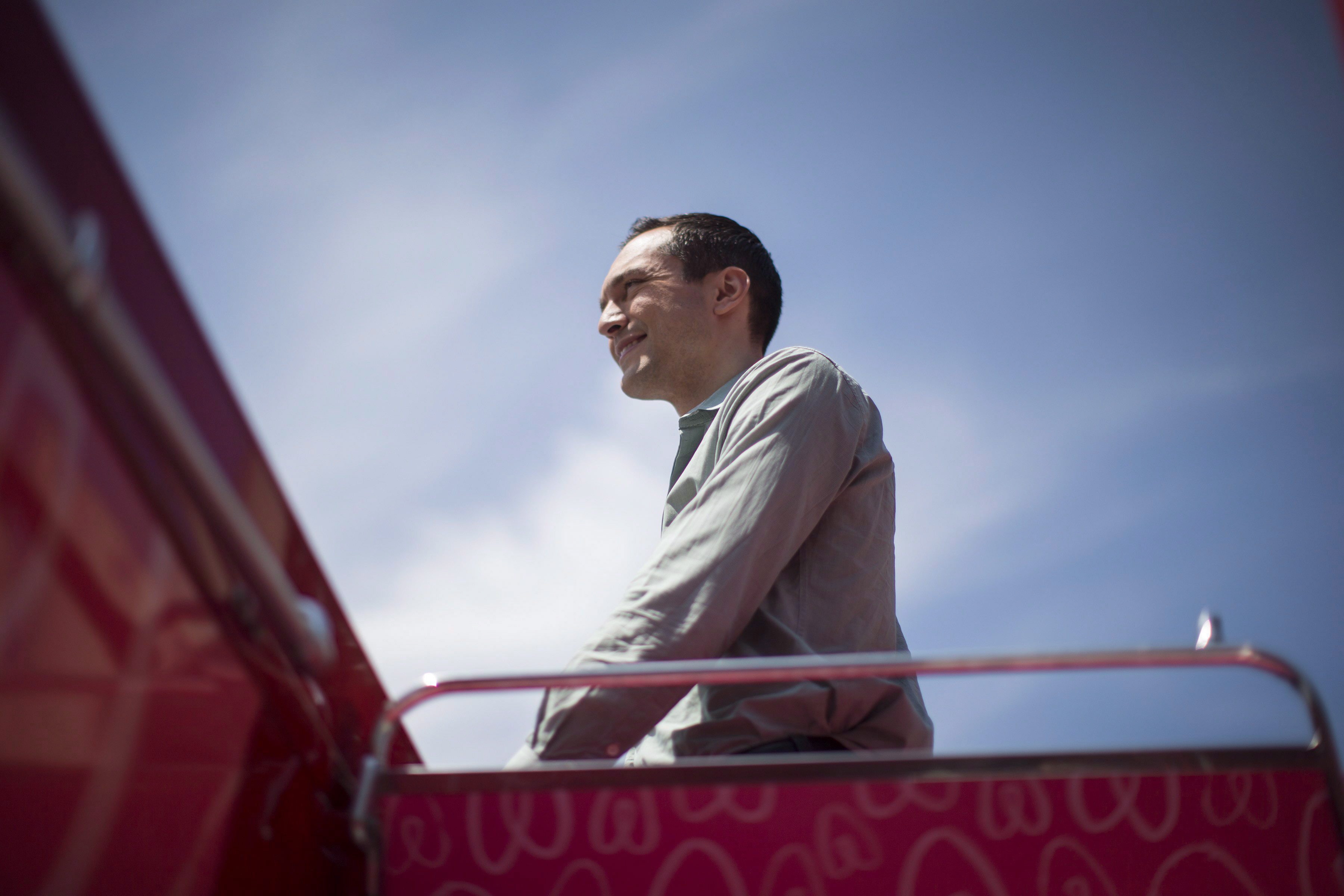 Quebec has since reached an agreement with Airbnb whereby the province now collects a 3.5 per cent lodging tax on all listings in the province.
B.C. and Airbnb have also reached an agreement — it will see the company collect provincial and municipal taxes through its platform. And Ontario has worked with Airbnb to develop progressive tax payment, customer service and safety outreach with hosts.
Airbnb has also partnered with the Canada Revenue Agency to encourage hosts to declare their earnings as rental income.
Some cities have taken action, too.

Nova Scotia, for its part, has a ministerial task force studying the issue.
In the meantime, Busch admits the issue has affected relations with some of her neighbours.
"There's a certain amount of tension," she says. "We just don't talk about it."
So back to Fred Morley's question: Is the short-term rental sector good or bad?
"The best answer to that is it doesn't matter," he says. "It's here, and we have to deal with it. It's not going to go away."
This story is part of countrywide CBC project called Transformation.
CBC stations across the country will be taking a closer look at some of the problems small towns face and how they are pushing forward and adapting to those challenges.