The scales on an Atlantic salmon glitter in the misty morning light as it's plucked from a fish farm pen. The full-sized fish strains the net with acrobatic flips until it's released into water in a white plastic container.
Scientists are checking this fish, grown at an aquaculture site off eastern Vancouver Island, for sea lice as part of a routine fish health audit by Fisheries and Oceans Canada (DFO).
They don't find any parasites and toss the fish back into the pen where it resumes swimming with thousands of others.
Every three months, DFO randomly selects 25 per cent of B.C.'s operating fish farms for one of these audits. That's in addition to regular sea lice screening by aquaculture companies that is reported to DFO.
At more than 90 per cent of B.C. sites, like at this one, the scourge is kept below thresholds set by DFO licence conditions.
Fuel for fish farm debate
But earlier this year, sea lice at a number of fish farms in B.C.'s Clayoquot Sound region, off the west coast of Vancouver Island, proved resistant to the standard drug treatment.
The size and scale of the resulting outbreak has added fuel to the heated debate over whether open-net fish farms are harming dwindling wild salmon stocks.
Opponents have long argued fish farms spread disease and threaten wild Pacific stocks. They are pitted against an aquaculture industry that generates roughly $1.5 billion for the province's economy, and science that is far from conclusive.
While the sea lice incident in Clayoquot Sound was not what anyone wanted, the wild salmon that were exposed could one day help produce more definitive research to help settle the debate.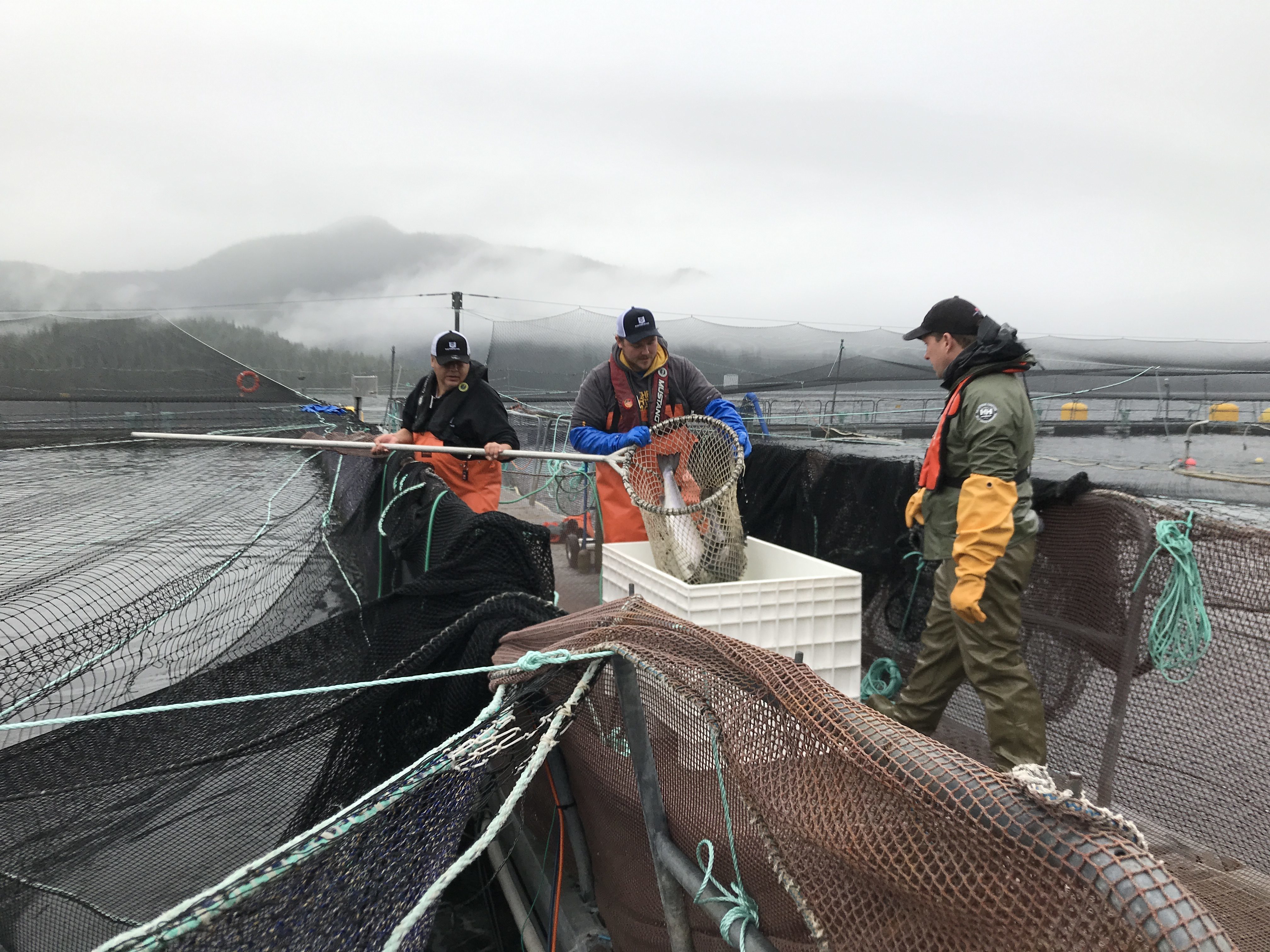 Sea lice are naturally occurring in Pacific waters. When salmon that carry them start to return in the late summer to spawn and are in the vicinity of fish farms, the sea lice can transfer through the water. The parasites tend to thrive at the farms due to the density of fish in the pens.
The levels of the parasite tend to peak in early winter. Ideally, treatment brings those levels down by the spring when young wild salmon leave streams and rivers to return to the ocean.

The outbreak in Clayoquot Sound happened at Cermaq Canada salmon farms. The company operates more than a dozen sites in the region. Over the course of several months earlier this year, half of the sites reported sea lice at levels at or above the threshold that requires treatment during the critical out-migration period for wild salmon.
Resistant parasites
"What happened there was very undesirable both from our perspective and from the company's perspective," says Zachary Waddington, the lead aquaculture veterinarian for DFO in the Pacific Region. "It was a bit of a perfect storm."
The company did its due diligence to identify the type of sea lice present at the affected farms and responded using a common drug treatment approved for use in B.C. called SLICE, Waddington says.
But when the lice counts began to grow, and stayed stubbornly high, it was apparent the parasites had become resistant.
Resistance to treatment is a phenomenon known globally in the world of aquaculture, but is a relatively rare experience at fish farms in B.C. There have only been two other documented cases in recent years.
Environmental factors also came into play in Clayoquot Sound. Heavy rains that typically lash the west coast of Vancouver Island in the winter months did not arrive with the same vengeance as usual.
As a result, the ocean salinity remained high, producing conditions under which sea lice thrive, Waddington says.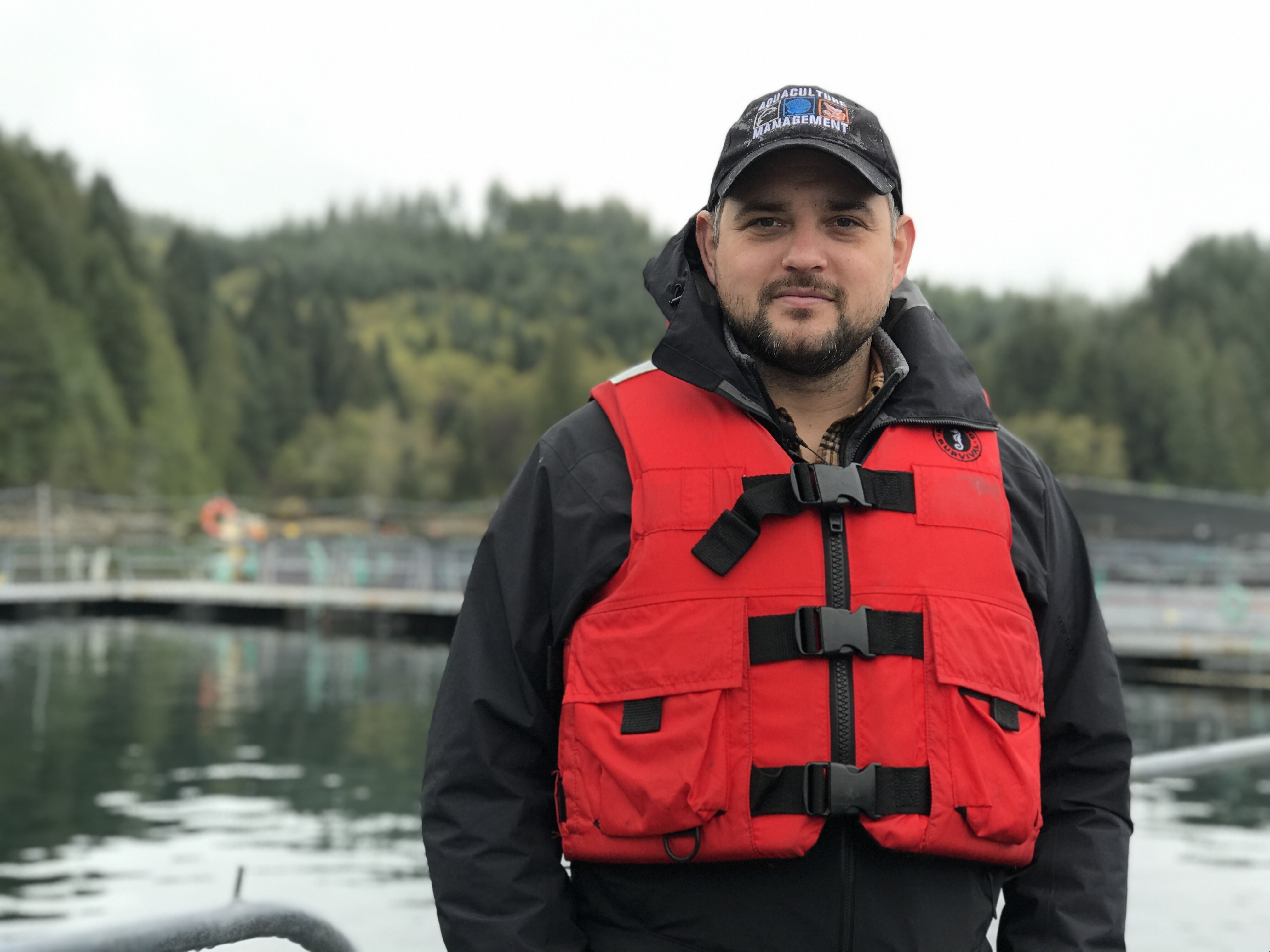 It was clear another option was needed to control the parasites, and the company applied to the province for permission to use a hydrogen peroxide treatment.

But there was strong opposition in nearby Tofino to the use of a chemical in the ocean, and the permit was delayed, he says.
"What ended up happening was largely unprecedented. Not necessarily the resistance issues, but the scale at which it took place in Clayoquot was unprecedented."
The outbreak raged just as the more vulnerable wild juvenile wild salmon left the rivers and entered the ocean to start their migration.
Sea lice don't generally harm adult fish, but young fish are at risk of detrimental effects when the parasites attach to their skin.
"So essentially from the beginning of March, which is when the out-migration began, until June the lice levels were more or less unmanaged because they didn't have any tools," Waddington says.
Waddington explains why sea lice at fish farms is a concern in this video: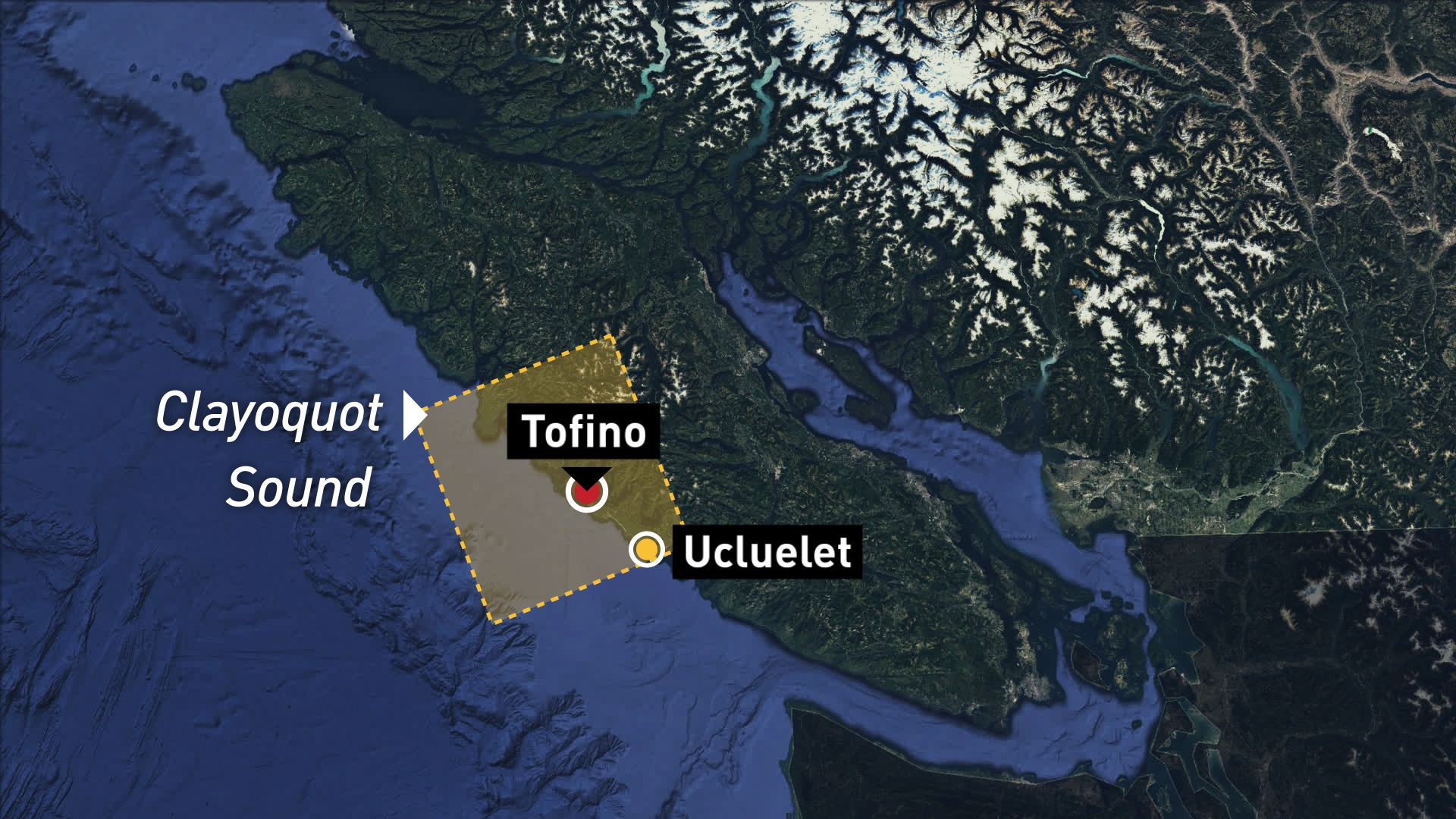 Opponents of open-net pen fish farms point to the drug-resistant sea lice as a new and riskier frontier for potential impacts on wild salmon in B.C.
"Once you have got the drug resistance, you are in a whole new regime of sea lice management," says Karen Wristen, executive director for the Living Oceans Society.
"Experience around the world suggests that controlling them is beyond the capability of the salmon farms."
Wristen has released a report in conjunction with anti-fish farm activist Alex Morton of the Raincoast Research Society. Lousy Choices provides a detailed look what happened in Clayoquot Sound, and whether the industry and DFO should have been better prepared.
It also lays out the case for concern about juvenile wild salmon, noting numerous wild fish sampled in the region this year were found to have sea lice infestations.
DFO officials confirm the sampling data from wild salmon. But Waddington says the impact of the infestations remains to be seen.
"There is far from a scientific consensus as to what level of sea lice, and arguably if any, could cause a population-level harm to wild salmon," Waddington says.
As for the resistance to treatment, he says it is a concern, but one that is not expected to become widespread at B.C. fish farms.
Numbers game
It comes down to numbers: wild salmon populations greatly outnumber farmed fish on the B.C. coast.

As long as SLICE is not used for an extended period of time at an affected farm, new sea lice from wild fish will populate the farmed fish. Those sea lice will not have any resistance. Eventually they will become dominant, and the treatment should work again, Waddington says.
But the situation also showed alternative treatment options are needed, and that they require significant investment on the part of aquaculture companies, he says.
For Cermaq Canada, that comes in the form of a $12-million machine called a Hydrolicer. The specialized barge uses sea water and physical pressure to remove sea lice from the farmed fish.
The technology is already being used by Marine Harvest, another company that operates in B.C. Cermaq Canada expects to have its machine in use at its farms next year.
The unusual environmental conditions that fuelled the Clayoquot Sound outbreak did not go unnoticed, says Linda Sams, sustainable development director for Cermaq Canada.

"As food producers and farmers, this is something that we are all taking into account and trying to understand. As these unusual occurrences become more frequent, we need to adjust how we are raising our food."
Still, opponents say the only answer to sea lice resistance is to move fish farming to land. While more costly, pens on land would remove interactions between farmed and wild salmon.
"This is happening all over the world now, because the cost of treating for sea lice and the cost of feed is getting so high that it is now becoming economically viable to spend the money to build the farm on land," says Wristen.
"We've got to move on this in order for that industry to survive and we've got to move on it for our wild fish to survive."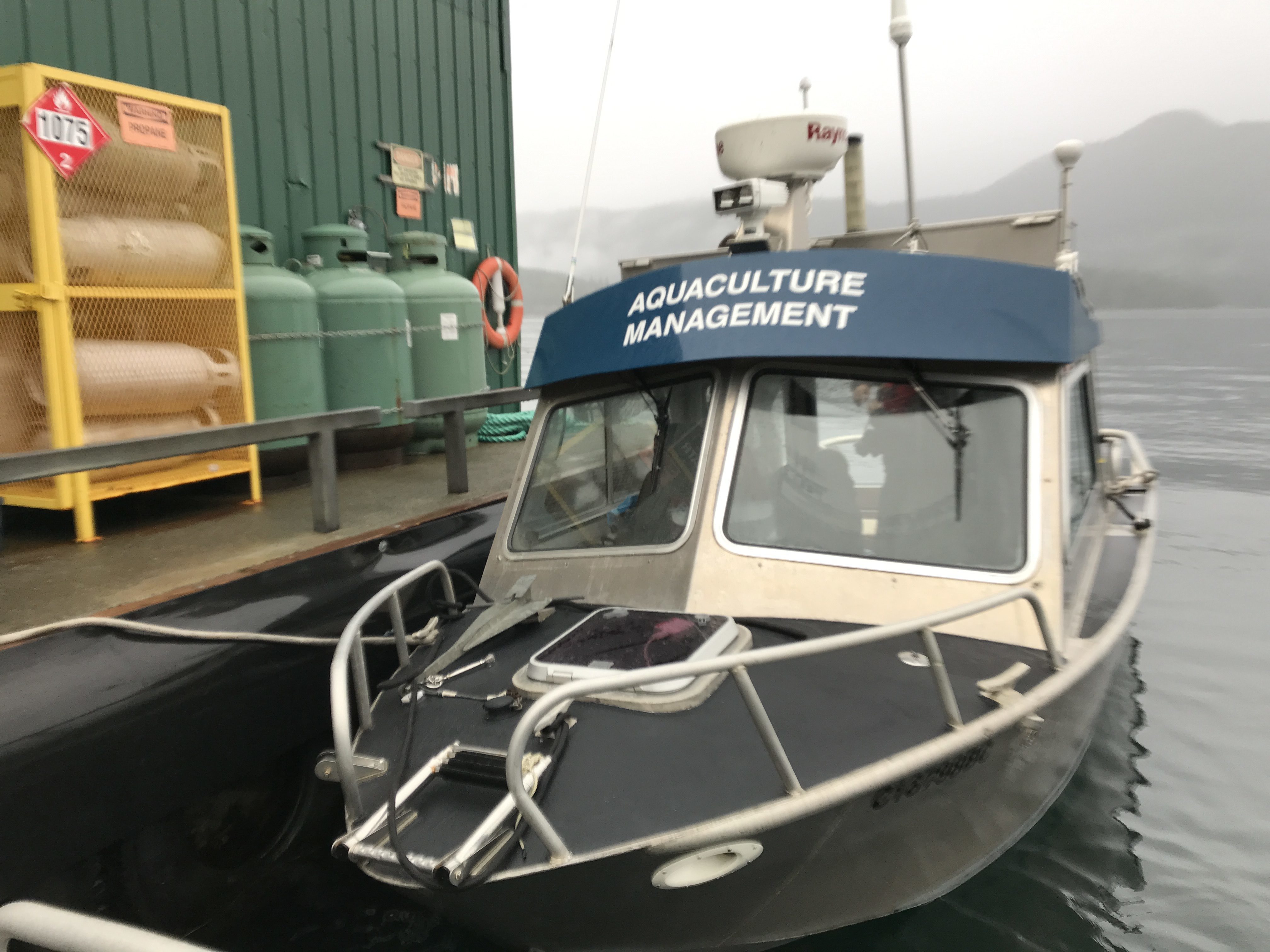 The situation in Clayoquot Sound could also present an opportunity B.C. has not often seen for finding that elusive answer to whether fish farms are causing harm to wild salmon populations.
"If you were going to be able to find measurable harm as a result of sea lice transmission from farms, you would make the argument that this is the circumstance where you would be able to determine that," Waddington says.

But research on wild salmon is an exercise in patience. It will be between two and five years before the various species of salmon that were exposed to high levels of sea lice in Clayoquot Sound return to spawn.
Waddington hopes DFO will be in a position to undertake that research, when the fish do return.
"If we could get some sort of conclusive determination as to what level of lice is harmful, if any, and to what extent, that would certainly be welcomed by everyone in government and in industry," he says.

"It is a question that has plagued the industry for a long time."