When Zheng Yao Zhang was four years old, he played badminton with his mom every day after school on the sidewalk in front of his house.
Growing up in Jincheng, China, he didn't need a badminton court to play. A plastic racket and a feather birdie would do.
"Children play all around the city's streets and parks," said Zhang, 24. "They don't need a net at all."
Back then, badminton for him was just a game. By the time he hit 24, it had already saved his life twice.
I. The move
In 2001, when Zhang was seven years old, his mother got a scholarship from the University of New Brunswick to study for her master's degree in engineering.
She moved to Fredericton by herself, but eight months later, in pursuit of a better life, Zhang and his father joined her.
Two years later, Zhang, now going by the first name Jerry, moved to Antigonish, N.S., with his mother, after she accepted a job in St. Francis Xavier University. His father stayed behind and opened Mei's Chinese Restaurant in downtown Fredericton.
One day at school, a flyer on a bulletin board advertised the badminton club. Recalling how badminton had been a big part of his life back in China, Zhang decided to join.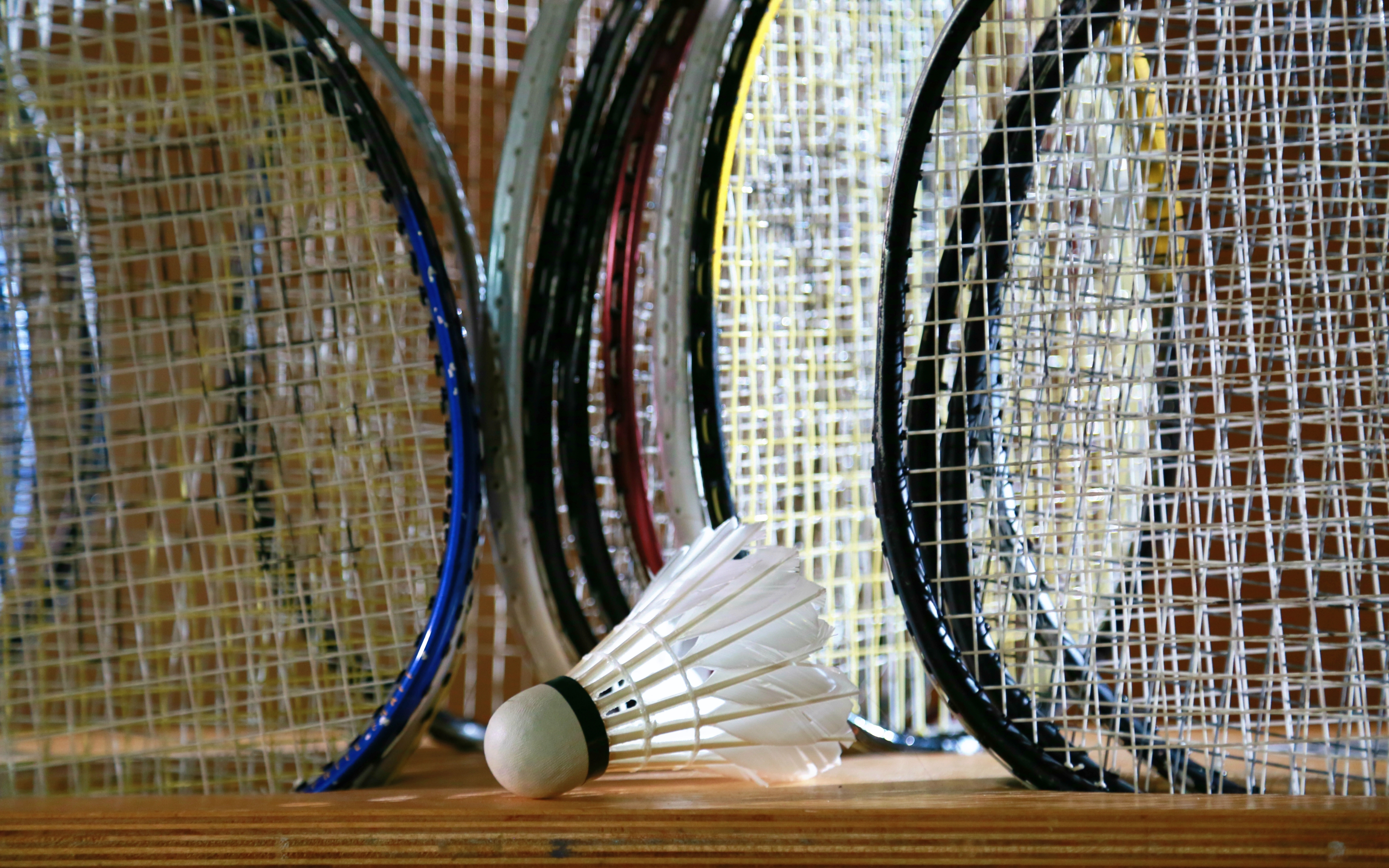 Even though he wasn't 10 yet, Zhang played mostly against high school students.
"I wanted to beat the older players that were better than me," Zhang said. "I just had this little competitiveness inside me and I wanted to become better."
When Zhang was 11, he won his first provincial tournament in Antigonish.
At 13, he moved back to Fredericton with his mom to help out with the restaurant. He attended Nashwaaksis Middle School, then Leo Hayes High School and all along, played badminton competitively and trained every week.
"Most other kids when they are playing badminton, they think of it as a recreational game," said Tim Randall, a physical education teacher at Leo Hayes and Zhang's badminton coach.
"But he took it very seriously."
Randall thought of Zhang as New Brunswick's rising star in badminton.
"He was impressive to watch."   
By 2009, Zhang was ranked number 10 in Canada.
"Not only was I the best in New Brunswick, I was also one of the top contenders on the national level," said Zhang.
That year he started training for the 2011 Canada Games in Halifax, one of his dreams. But after a weekend trip to Fundy National Park, Zhang realized it would stay just that — a far-fetched dream.
II. The tumour
"After that weekend I was having chest pains, difficulty to breathe and just fatigue that I had never experienced before."

Zhang missed many school days, couldn't sleep at night or keep up with his training.
His parents took him to six clinics around Fredericton, but every time, a doctor would say Zhang  just needed rest and liquids.
Through badminton, he met a doctor who suggested Zhang get a chest X-ray.
"They found some spots in my lungs," he said.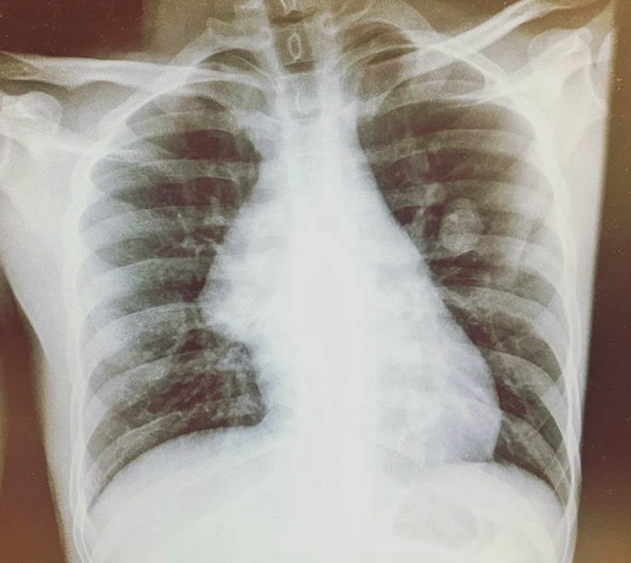 The pediatrician at the Dr. Everett Chalmers Hospital in Fredericton told his parents to pack up two weeks' worth of clothing and head to the IWK Health Centre in Halifax.
"I was diagnosed with cancer on Dec. 23, 2010. Two days before Christmas."
Zhang was 16 years old when doctors told him he had a stage four germ cell tumour. The cancer was in his lungs, which meant he had a 20 per cent chance of surviving.
To keep his hopes up, doctors told him his chances stood at around 80 per cent.
"They did a biopsy first and then I started chemotherapy on New Year's Eve, Dec. 31, 2010."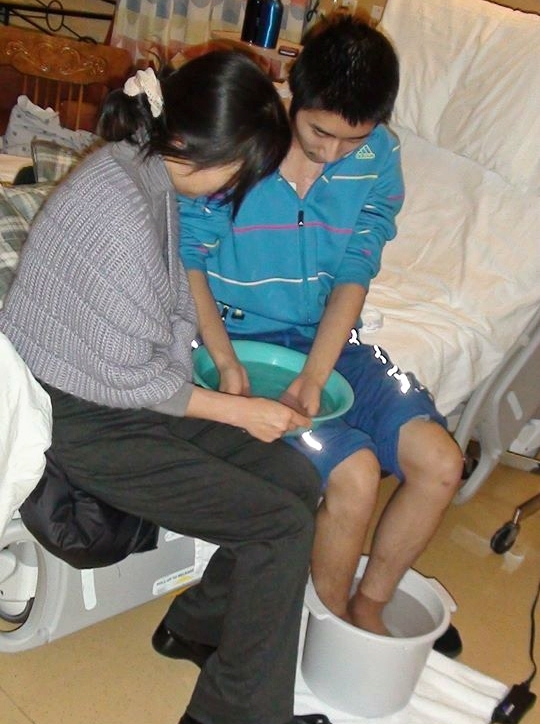 Every month, Zhang had a round of chemotherapy that lasted five days.
"One day of chemo equals six hours of drugs being injected directly into my veins," he said. "I would not eat for about six days.
"I would just sit there hallucinating. They would inject me with fluids and nutrition and I would throw up every two hours, even though I had nothing in my stomach."
For the next seven months, Zhang moved between the hospital and badminton courts around Atlantic Canada.
"I weighed 50 kilograms. I had no muscles. But I just felt I could still do it and I wanted to prove I was still capable of doing things. And I was."
'Those were the moments that helped me forget about cancer.'
He would play five minutes, rest for 15. His knees would hurt.  
Even when it hurt too much, he was still on the court — not playing, but coaching.
"Those were the moments that lifted me up to a sort of heavenly place," Zhang said. "Those were the moments that helped me forget about cancer.
"Physically, I was not good. But mentally? Through the roof."
III. The surgery
After the fourth round of chemotherapy, a doctor told Zhang's parents the lung tumour had shrunk enough to be surgically removed.
He had the surgery in 2011.
"I remember going to the operation room and lying down on the cold, hard, steel table."
He was told he was going to have a "dreamless sleep."
Ten hours later, Zhang woke up.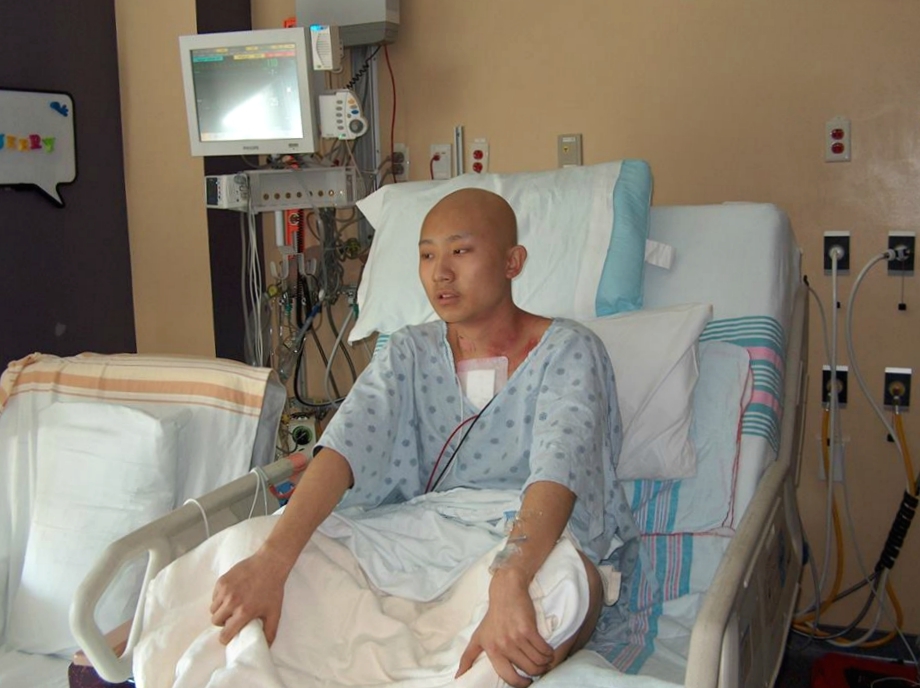 "I was alive. I was breathing. I might have been crying, I don't remember. But I was giving the nurses a hard time because I wanted to get out of that bed, jump around and shout that I was cancer-free."  
For three nights, he was in the intensive care unit.
"I could see scars all over my body but I was a survivor."
On the fourth day, Zhang was out of the hospital and, with his doctor's consent, drove with his mother to P.E.I.'s Atlantic badminton championship.
"I was probably hallucinating half the time, but I was there and I handed out some medals to some of the athletes who won some of the events," he said.
New Brunswick won the championship that year.
"I was proud. I was bald, but I was proud."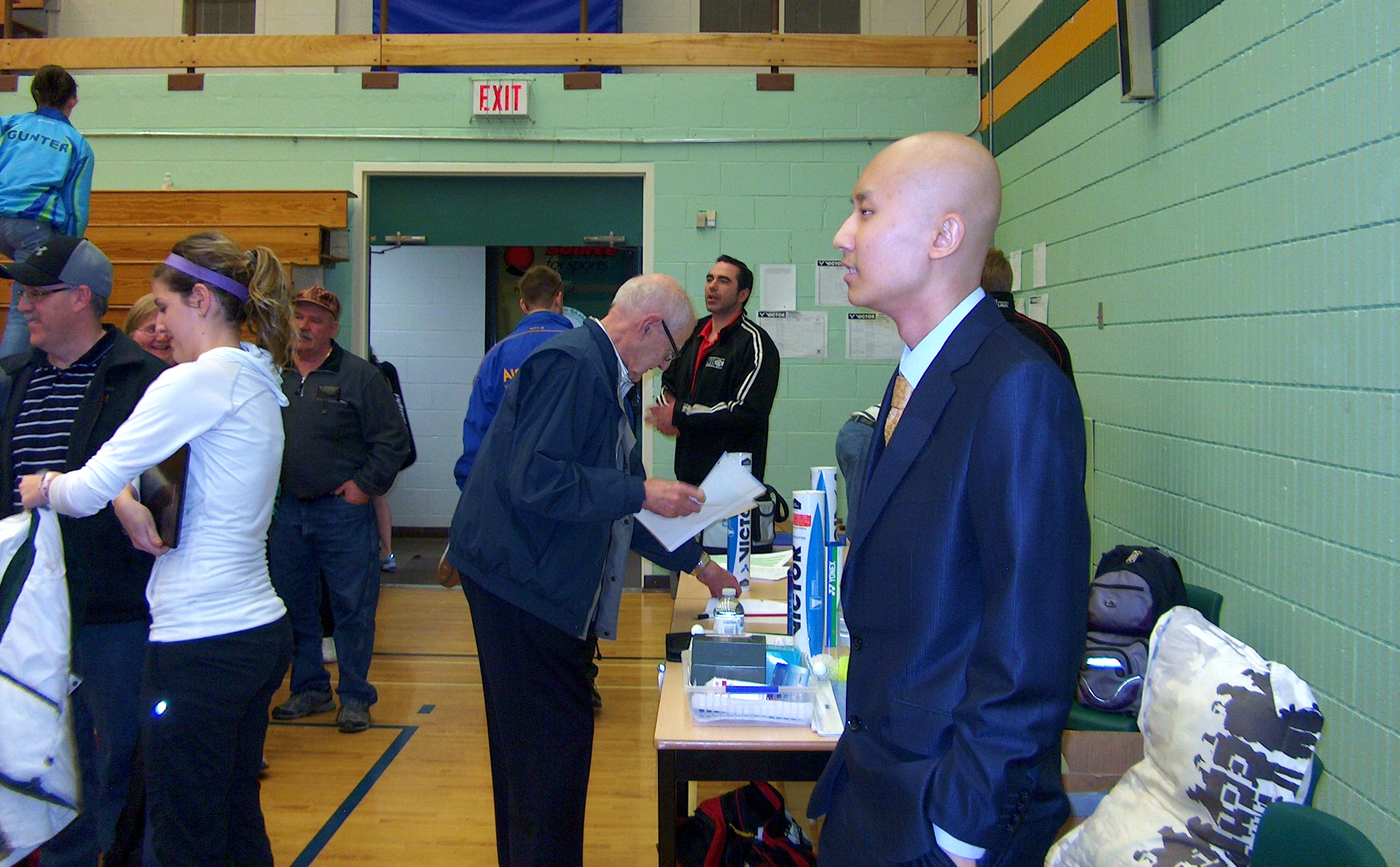 IV. The comeback
Zhang went back to Leo Hayes High School to repeat Grade 11 after his battle against cancer.
Tim Randall, his coach at Leo Hayes, was worried for Zhang when told he had cancer. But he was also worried Zhang would never again be able to play badminton.
"He was such a great athlete, you worry about him on all levels," said Randall. "But he came back, and he came back very strong." 
Zhang trained every day at the gym to get his strength and resistance back. And he did.
About six months after his final surgery, in December of 2011, Zhang competed at the Moncton International Challenge, his first international tournament representing Canada, and reached a singles world ranking of 602.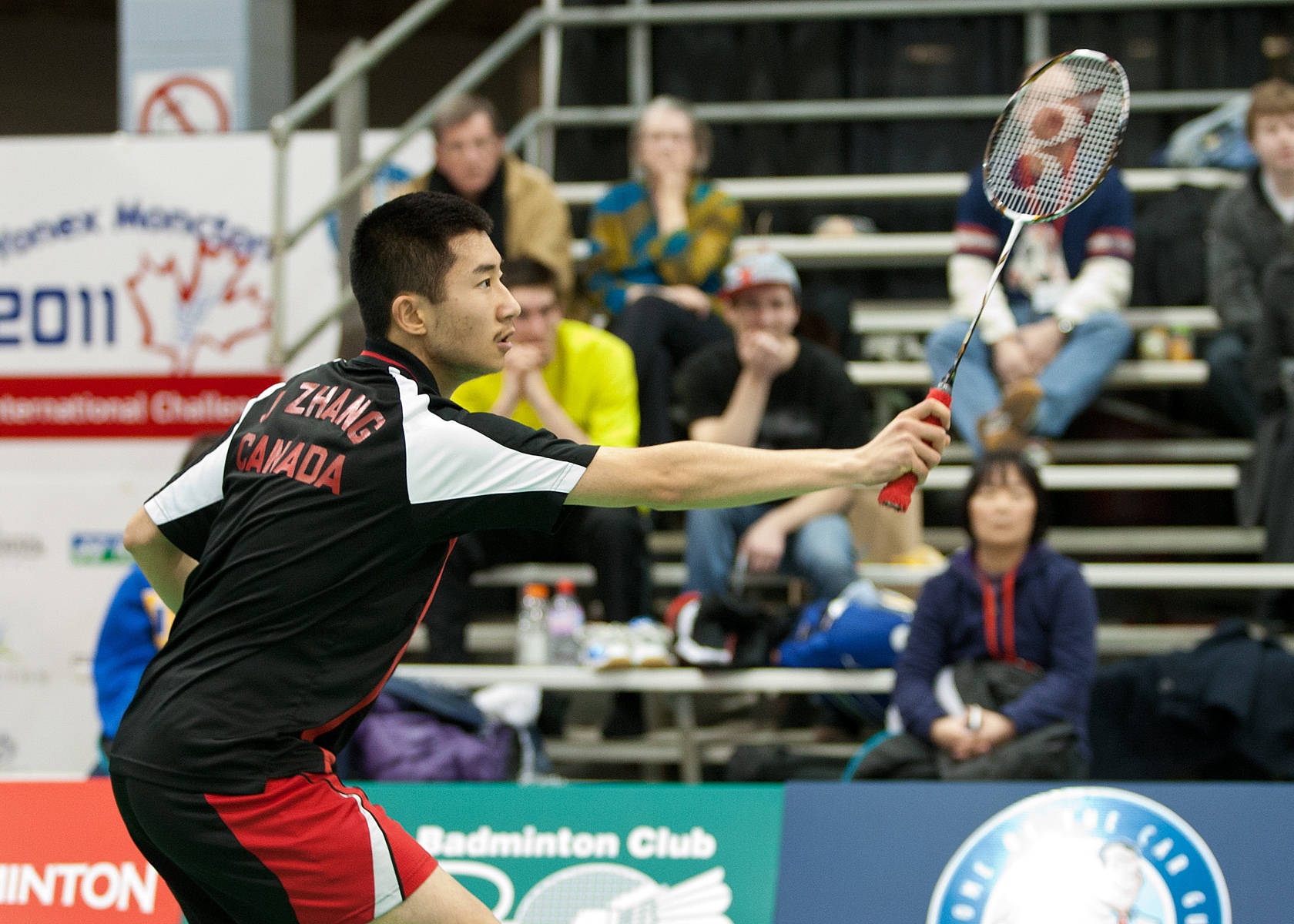 After high school, Zhang tried studying engineering but soon realized he wanted to focus on badminton.
In October 2016, he moved to Malaysia for three months for a badminton training camp.
"We woke up at 3 a.m. to train until noon," he said. "Then we would sleep through the day and train again in the evening,
"I knew if I wanted to reach [the] Olympics that was the kind of training I had to do."
But Zhang wasn't able to keep up, his ankles felt the strain, and he was afraid to put his body through too much after beating cancer just a few years before.
He left Malaysia thinking he'd never reach his goal of competing in the Olympics.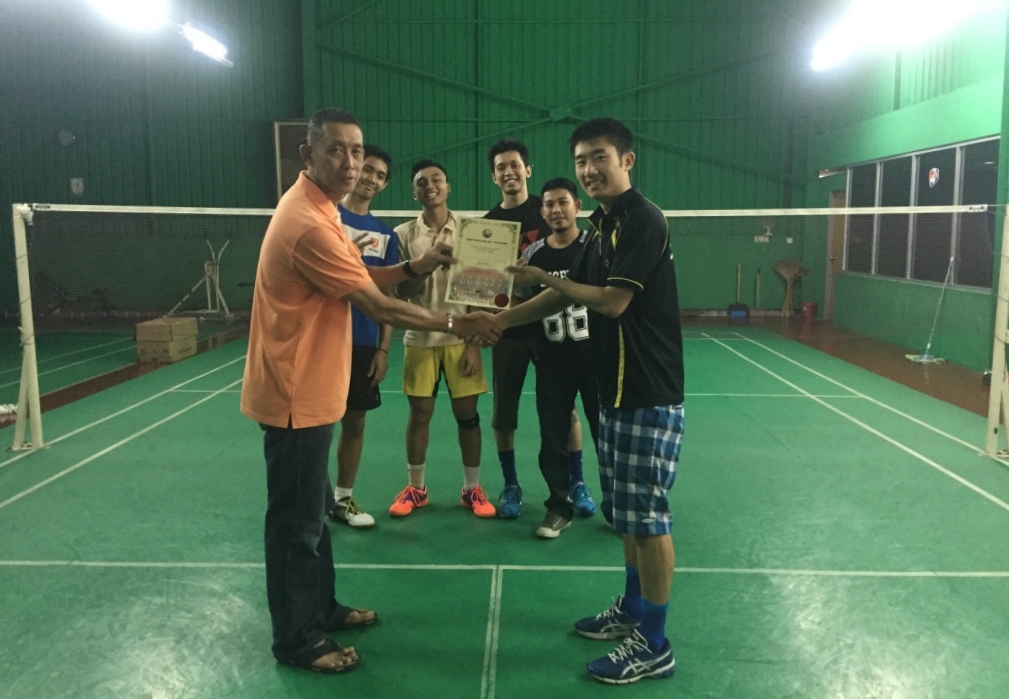 V. Depression
Before long, Zhang was living in Toronto with his mother and depression struck him hard.
"I fell down and I fell down hard," he said. "And I didn't think I would be able to get back up."
At 23, he said, he felt like a quitter and even thought he was getting cancer again because his body was tired all the time.
Throughout the summer of 2017, Zhang stayed in bed, where negative thoughts would take over.
"I was having suicidal thoughts at the time." 
But then in October, he was asked to coach Fredericton's George Street Elementary School and everything changed.
Just getting out of bed to go to a badminton court to coach helped his mental health, he said, and he felt alive again.
He started training children in Nashwaaksis Middle School, University of New Brunswick's Currie Center and with CFB Gagetown's badminton team.
Ellen Doria, who met Zhang four years ago when she was 12 at Nashwaaksis Middle School, said with him, she started playing badminton "properly."
She still trains an hour a week with Zhang.
"He's exceptional," she said. "He's so devoted to the training."
Randall's kids were also trained by Zhang.
"He was great with kids. One of the things I pointed out to mine was when he would jump, he would land without making any sound."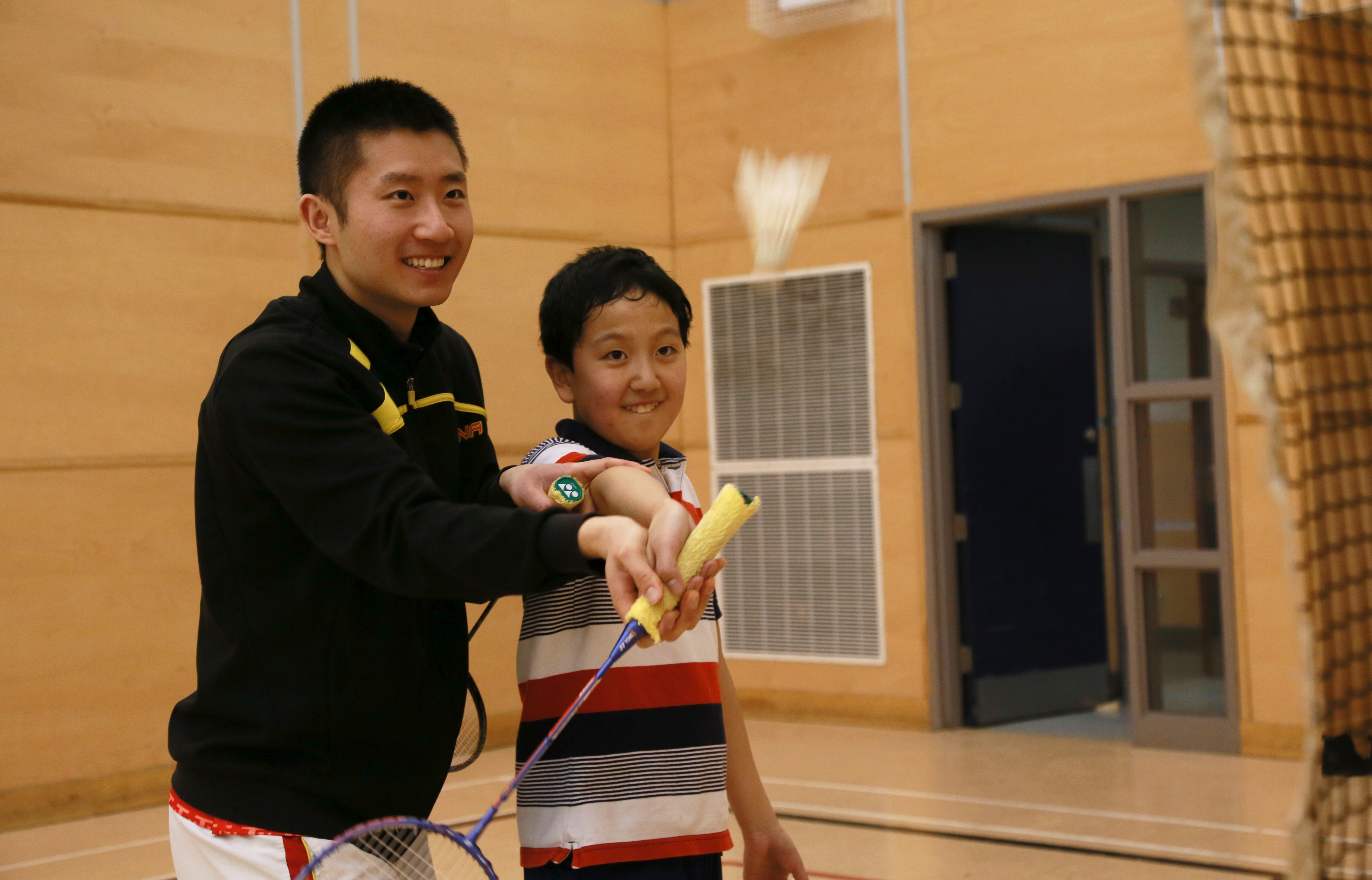 VI. The club
As soon as Zhang turns on the gym lights, signalling practice is starting, children rush in through the door. Sometimes it's 10, other times it's 20, across a range of ages.
Zhang officially created the Jerry Zhang Badminton Club in December 2017.
During some training sessions, children run around the gym playing with bean bags and balloons, fundamentals to practise their hand-eye co-ordination. Other days, small tournaments are held during practice, where teenagers and adults play against each other.
The club is divided into three age groups nine to 12, 13 to 18 and over 19.
They meet at different gyms around Fredericton, depending on availability.
Zhang's goal through this club is to teach people how to play badminton and promote active, healthy lifestyles.
"It's a time to be part of a family."
His badminton club has about 50 members in Fredericton and has attracted interest from players in 15 countries. The club has a website and a Facebook group where he discusses badminton-related issues with them.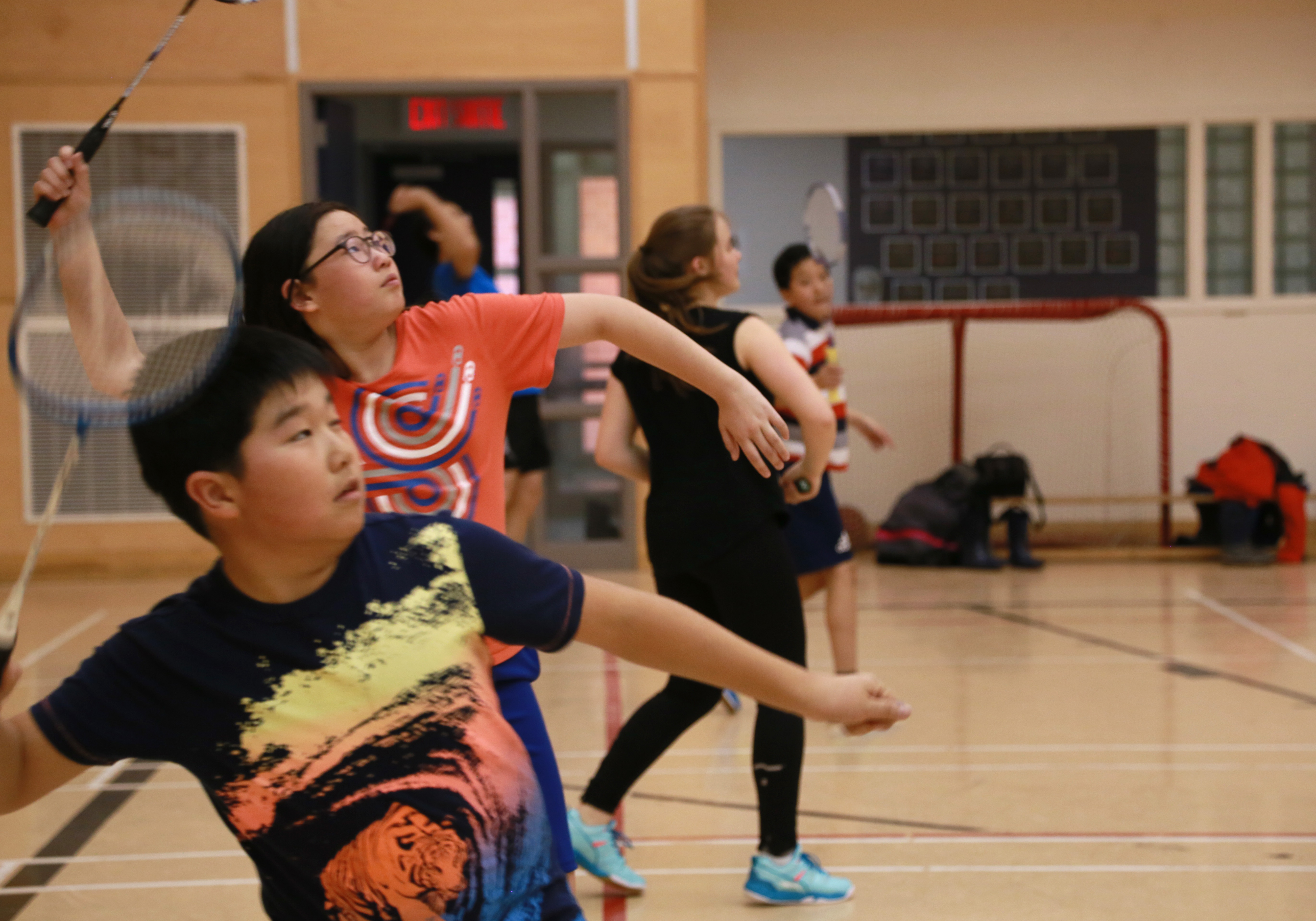 Club members who live in Fredericton not only train in badminton every week in gyms around the city, they also go skiing and snowshoeing together. Some days they play other sports like basketball and table tennis. 
Zhang hasn't given up his dream of going to the Olympics, whether as an athlete, coach or volunteer. He trains three to six hours a day, five days a week.
"I still feel I am capable. And that is why I say badminton saved my life."
And Zhang, who also travels the province trying to build a network of badminton players, thinks the sport can change lots of lives.
"I forget about the world when I play badminton. Before I could only do that through playing, but now I can do that while I coach too. And that's what I hope for others."