"I'm nervous," confides Allen Rodico, 33, as he and his wife, Melanie Hamlag, sit down in a small room tucked away in James Makokis's satellite clinic in Edmonton.

They drove five hours from Grande Prairie, Alta., for this moment, and Rodico's prior journey has been much longer.
Born in the Philippines, biologically female, Rodico grew up feeling he was a boy.
"I was more interested in boy stuff, in male stuff," he said.
Their story took them from the Philippines to Hong Kong, and then to Canada. It is here that he decided to seek medical therapy, and he's doing it with Makokis.

In the burgeoning field of gender transitioning, Makokis's workplaces, both his main clinic at the health centre on Enoch Cree Nation west of Edmonton, and his secondary one in the city, have become destinations for people from around the world to seek medical help.
The Cree, two-spirit doctor meticulously explains the next steps Rodico will undertake: today's the first of his patient's testosterone injections.
The male hormone will help Rodico shed his feminine traits.
The exact definition for two-spirit, a term used by Indigenous people, varies from territory to territory. For Makokis's Plains Cree, it means "an individual in the Nation who has characteristics of both male and female gender traits. They could be both gender diverse or have a diverse sexual orientation."
Rodico started seeing Makokis in June, highly appreciative of the physician's open, sensitive nature.
Since 2016, Makokis has developed a particular way to treat gender dysphoria: defined as a condition where there is a conflict between a person's physical gender and the gender he or she identifies with.
A big part of it involves getting to know the patient over multiple visits, instead of providing an immediate diagnosis.
The Makokis method
"A lot of my patients, when they go and see physicians who may not know much about trans health, they get turned away," said Makokis. Doctors may tell them, "I don't believe what you're telling me, or are you really sure [about gender dysphoria]?"
Makokis does not delve into these kinds of questions until he has really gotten to know his patients, well into a third visit.
"There's an assessment process," he said. He'll ask those who come to see him about their families, their hobbies, where they grew up, the pronouns they want to be called by, their future plans.
"We spend quite a significant amount of time going over their gender history and their sexuality history as well," he said. "That's where the confirmation usually comes out of."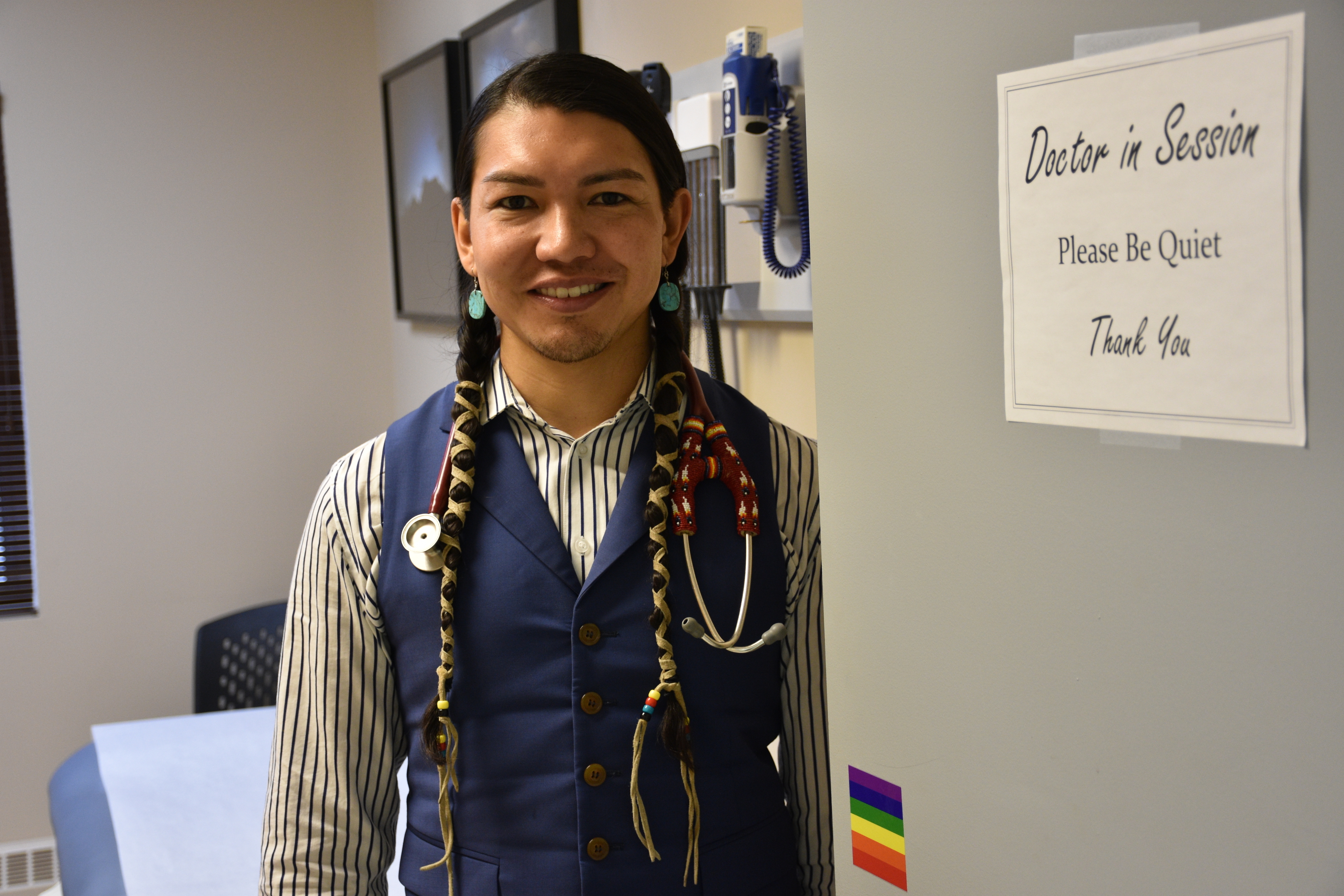 The Saddle Lake Cree man has known he wanted to be a doctor for a long time: since he was four years old, according to his online biography. He laughs about the detail when asked. "It was just something that I was always interested in," he said.
It took him a little longer to focus on transgender health as an area of expertise.
Makokis attributes that idea partly to his colleague Adrian Edgar. "If you really want to make a difference in medicine," he recalls Edgar advising him, "why don't you start doing transgender health because there's so few physicians who provide medical transitioning for patients. And there's so many barriers to doing that."
"You will save lives if you do this." Makokis said he was told by Edgar.
"He's realizing there are patients who need this care and are not getting it."
Edgar is past president of the Canadian Professional Association for Transgender Health, a network of care professionals who specialize in helping transgender patients. Edgar has a more modest recollection of the role he played in shaping Makokis's career.
Edgar said Makokis was already thinking about such a path, and he only nudged it along. What he does not minimize is how good Makokis is at his job. "This was a gap he identified as he started working," says Edgar. "He called me and said he's realizing there are patients who need this care and are not getting it."
"Having some personal experience of some of the struggle that goes on with exclusion, discrimination, fear, isolation, all of the things that go along with being a marginalized person in society, I think goes a long way to helping with empathy, I think goes a long way toward being committed to the work that you do."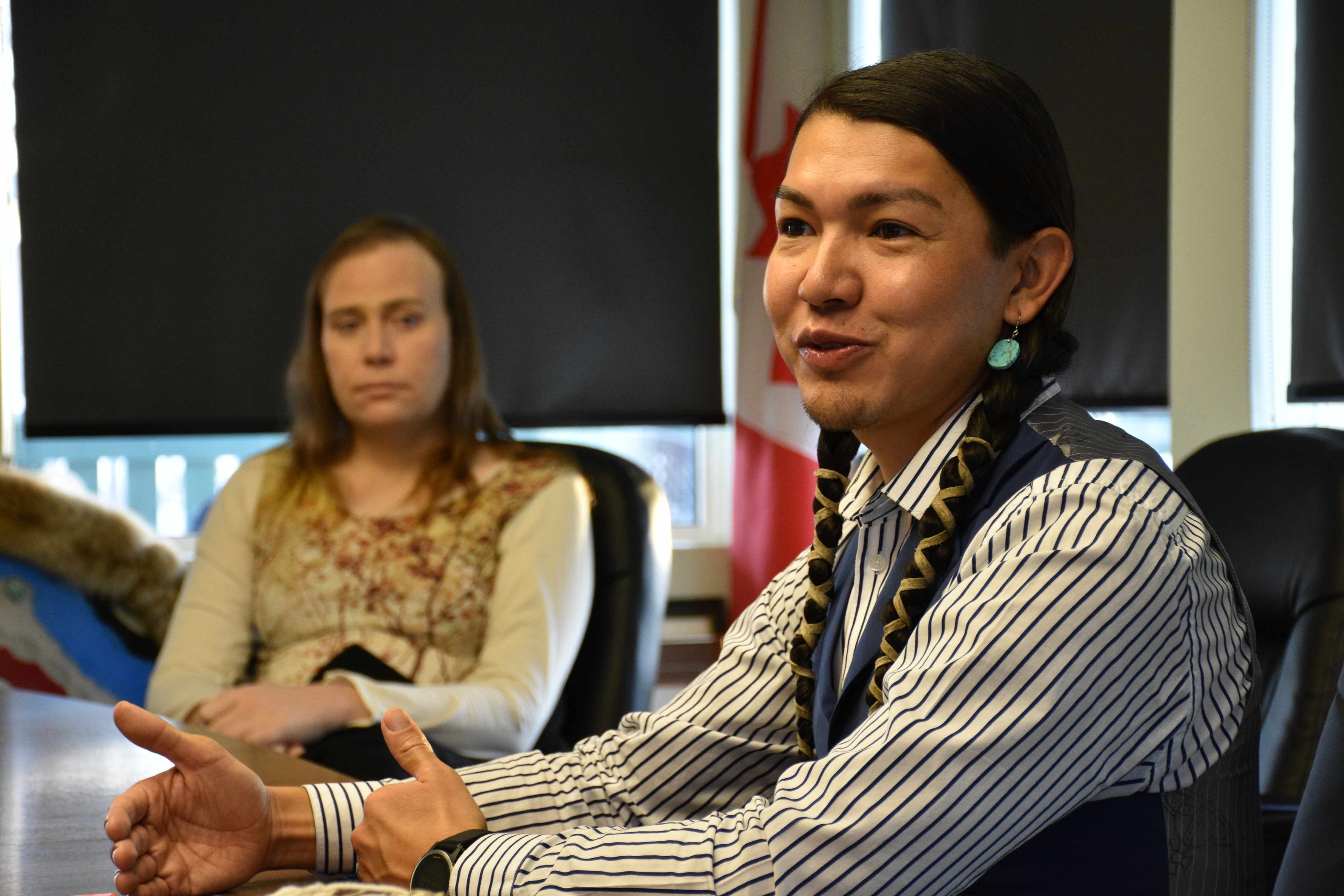 Patients praise understanding
At his main clinic in Enoch Cree Nation, which is just west of Edmonton and home to about 2,500 people, Makokis's reputation attracts non-Indigenous patients too.
"In his community, there's a level of acceptance, a much earlier level of acceptance, than ours, and I feel like, if anything, that's probably why he was initially so much more supporting and so much earlier than a lot of people were," said Sarah Handy, a social worker in Edmonton.
Handy, one of his patients, came out relatively later in life, as a university student.
She has just undergone gender reassignment procedure at a clinic in Montreal, after starting her transitioning with Makokis. The surgery alters the physical appearance and sexual characteristics of transgender people, allowing them to more closely align with traits socially associated to the gender they identify with. For many transgender patients, it is part of treating gender dysphoria.
"He was immediately and eminently welcoming," she said of Makokis.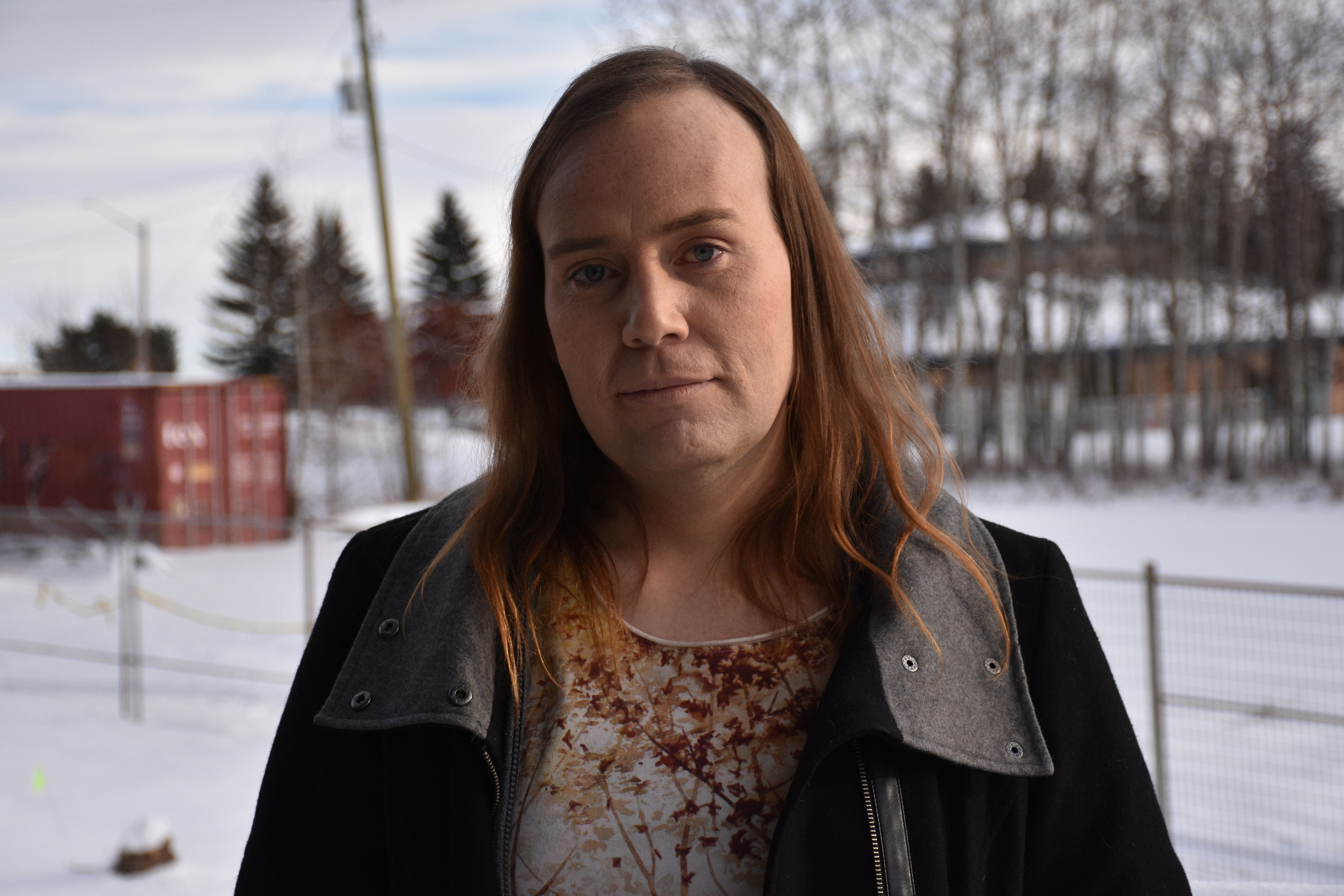 This cannot be said of much of her experience. Born in a biologically male body, Handy grew up in a Roman Catholic household, and never felt she had the ability to tell her parents she felt she was a girl.
"I remember praying when I was a child," she said. "Maybe I would wake up differently, and obviously it never happened."
She did not come out until long after her parents had passed away.
But even when you do have your immediate family's support, transitioning can be a challenge.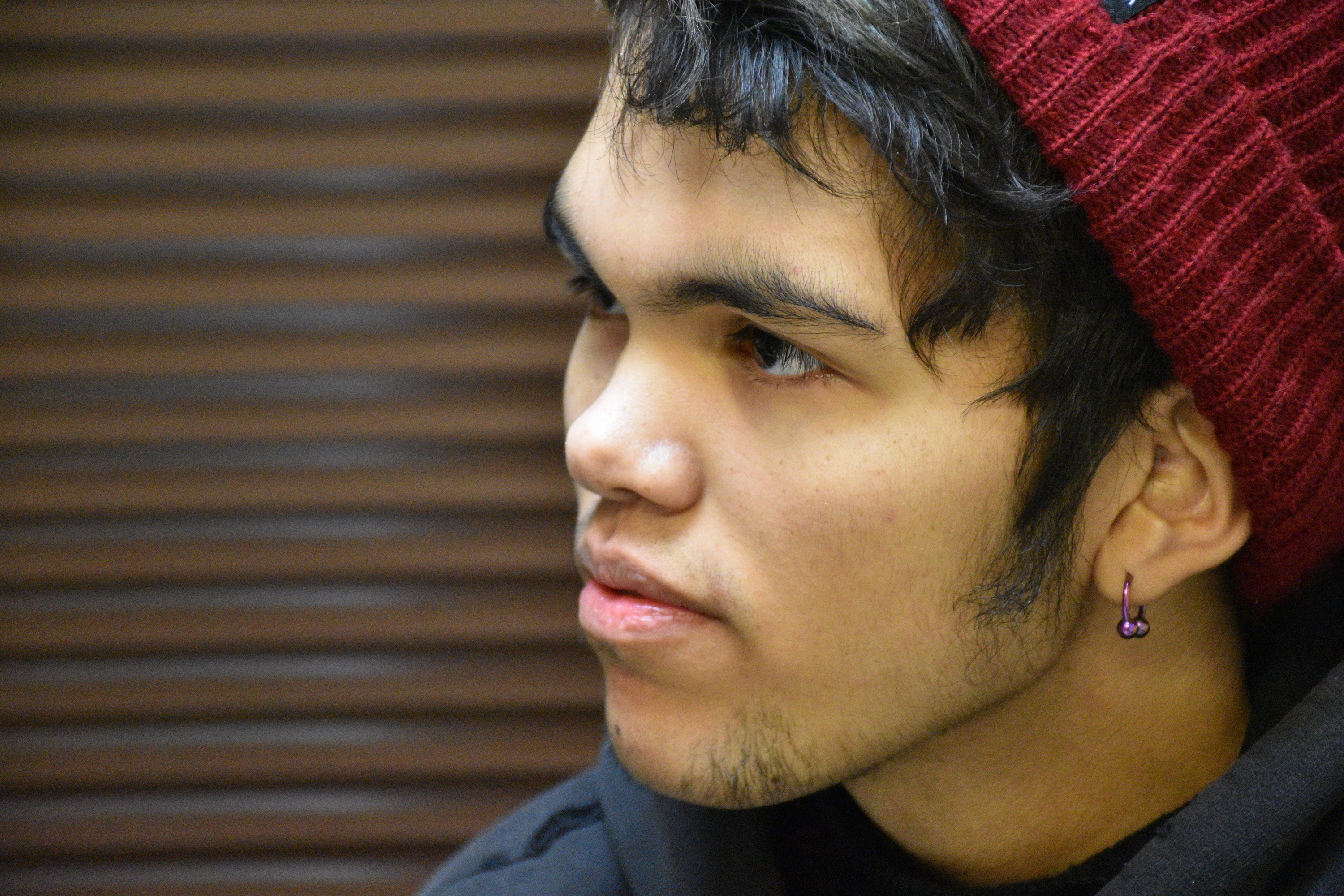 Emery's Journey
Take Emery Whiskeyjack, 16, biologically born female.
"I've always felt very masculine," he said, sitting next to his dad James Knibb-Lamouche, in Makokis's Enoch clinic.
His parents were immediately supportive of his coming out a few years ago, but Whiskeyjack had problems at school.
He had dressed like a boy since childhood, far before beginning to transition.
"He would not use the washroom all day, hold it in, and he was having health issues," said Knibb-Lamouche.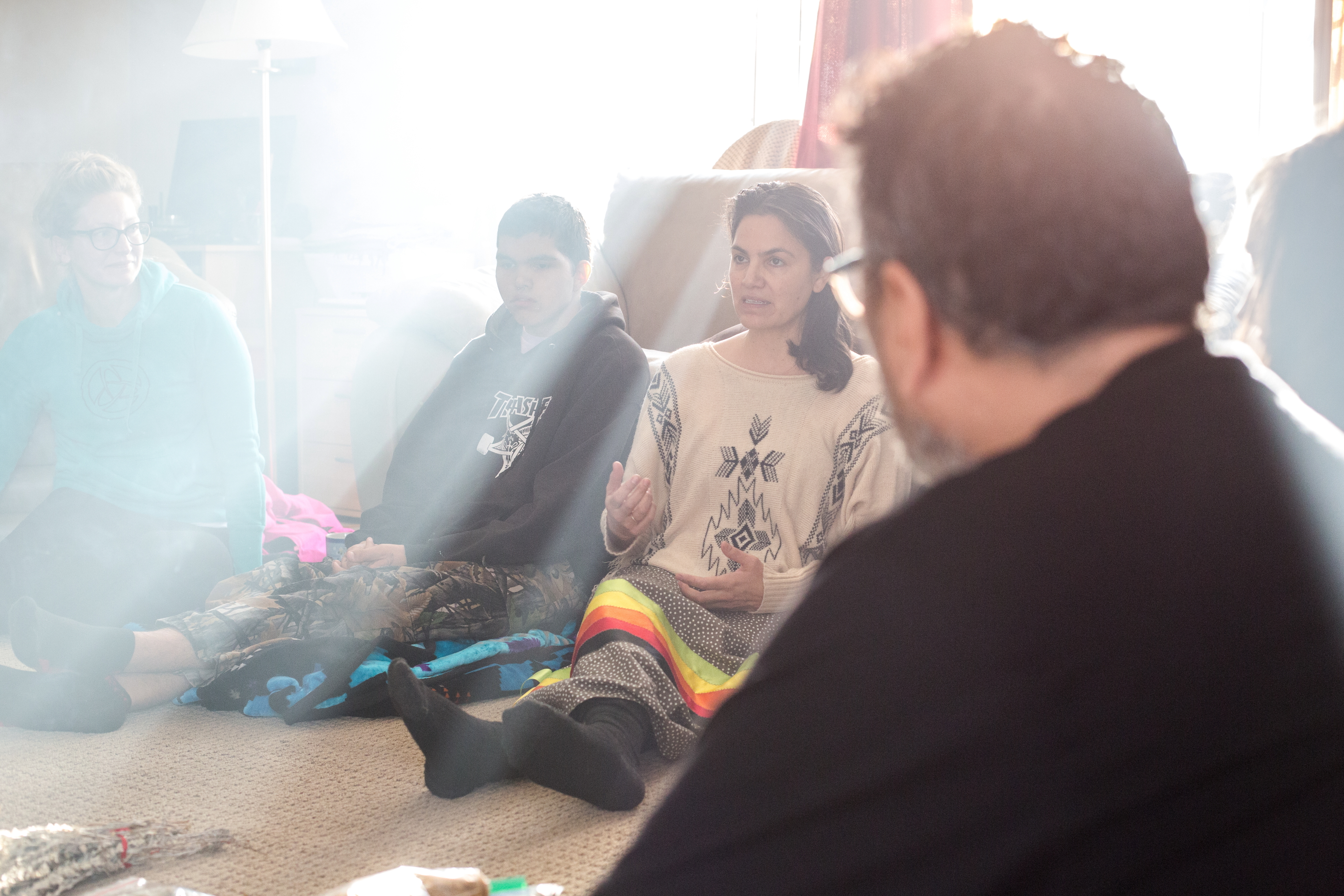 As Whiskeyjack's family is Cree, too, he has also been taking part in traditional Cree ceremonies. He has already been through one called "Rites of Passage," acknowledging the physical transformation of a boy into a man.
"There's less of a need to advocate on your own behalf," said Knibb-Lamouche, about the family's choice to seek Makokis's help. "He knows all the pitfalls of being a young person in an Indigenous community in Canada as a 'non-normal,'" he said
Filling the gaps
It is hard to exactly quantify what kind of gaps in transgender health Makokis is trying to fill, as national survey data of Canada's transgender community does not exist yet.
As Edgar points out, Statistics Canada would not only have to ask census participants their gender, but also if they have previously identified as otherwise, in order to be able to draw that kind of picture.
Still, he said it is clear getting transgender medical help in the country is difficult.
"There hasn't been training in medical education for a long time, up until very recently, that focused on transgender patients. It's often been thought of as a type of care that's sub-specialized," he said.
"We're training a number of nurse practitioners and doctors in Canada to try to do the work," he says, but access to primary care outside of the country's major urban centres of Montreal, Toronto and Vancouver remains difficult.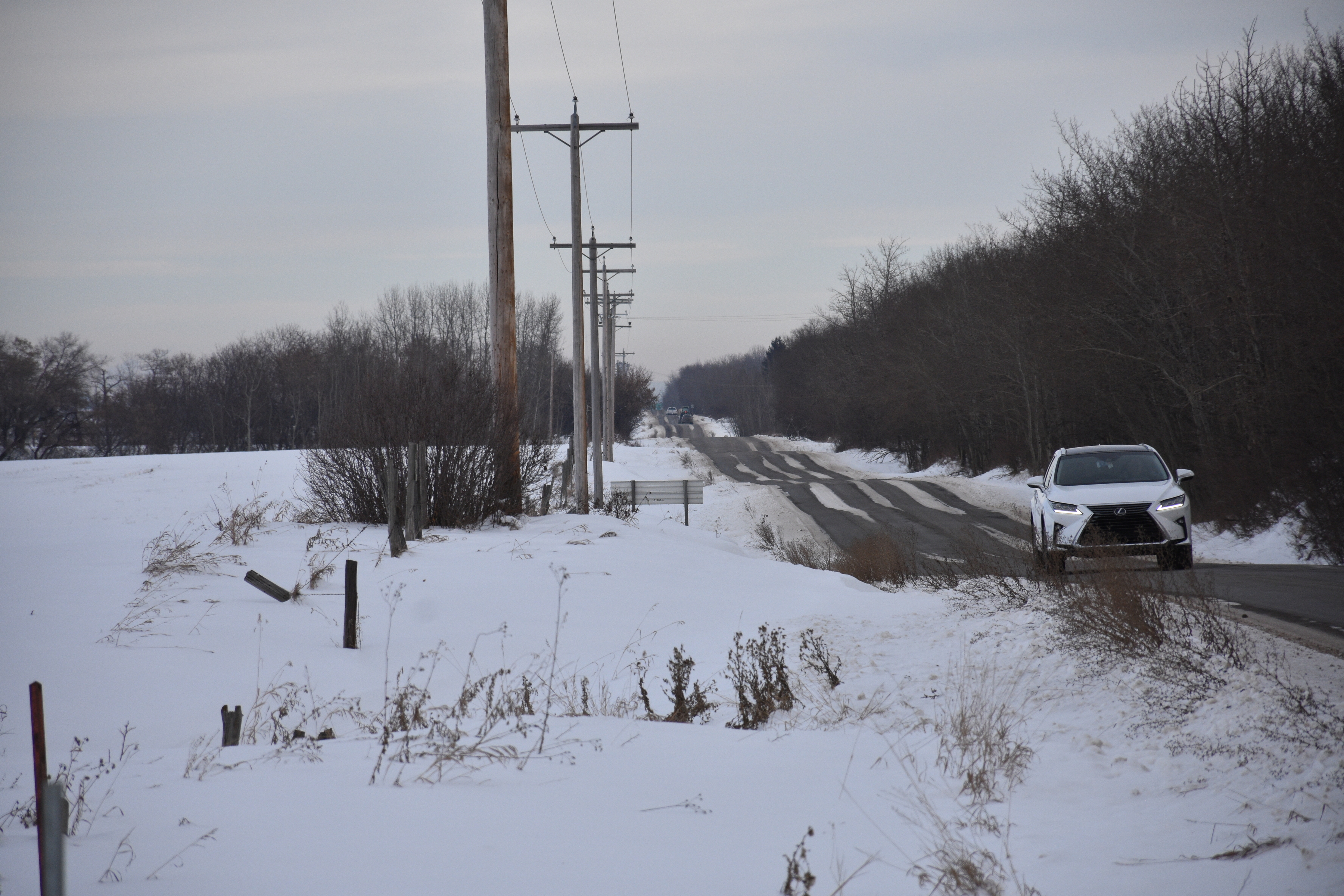 Back at the Edmonton satellite clinic, Makokis wants to keep doing his part.

"I'm shaking," Allen Rodico said, as he injects himself with the testosterone at last, a moment he has been dreaming about for much of his life.
"You're doing good," Makokis reassures him.
Elated, once the hormone is fully in his body, Rodico turns to the doctor and his wife. "It's my birthday today, it's my birthday," he exclaims.
"Let this female body vanish," he adds.