On a clear day, Charlie Smyth can see Mount Baker from the window of his third-floor bachelor suite in south Vancouver.
"It's a million dollar view," said Smyth, 59. "My sister lives in Washington [state] and every morning I wave in that direction, it's like I'm waving to her."
Smyth says his homelessness was a result of his own doing and his former drug addiction.
He used to live in shelters and on the streets of Vancouver until last year, when he moved into one of the 77 units of a temporary modular housing development in the South Vancouver neighbourhood of Marpole.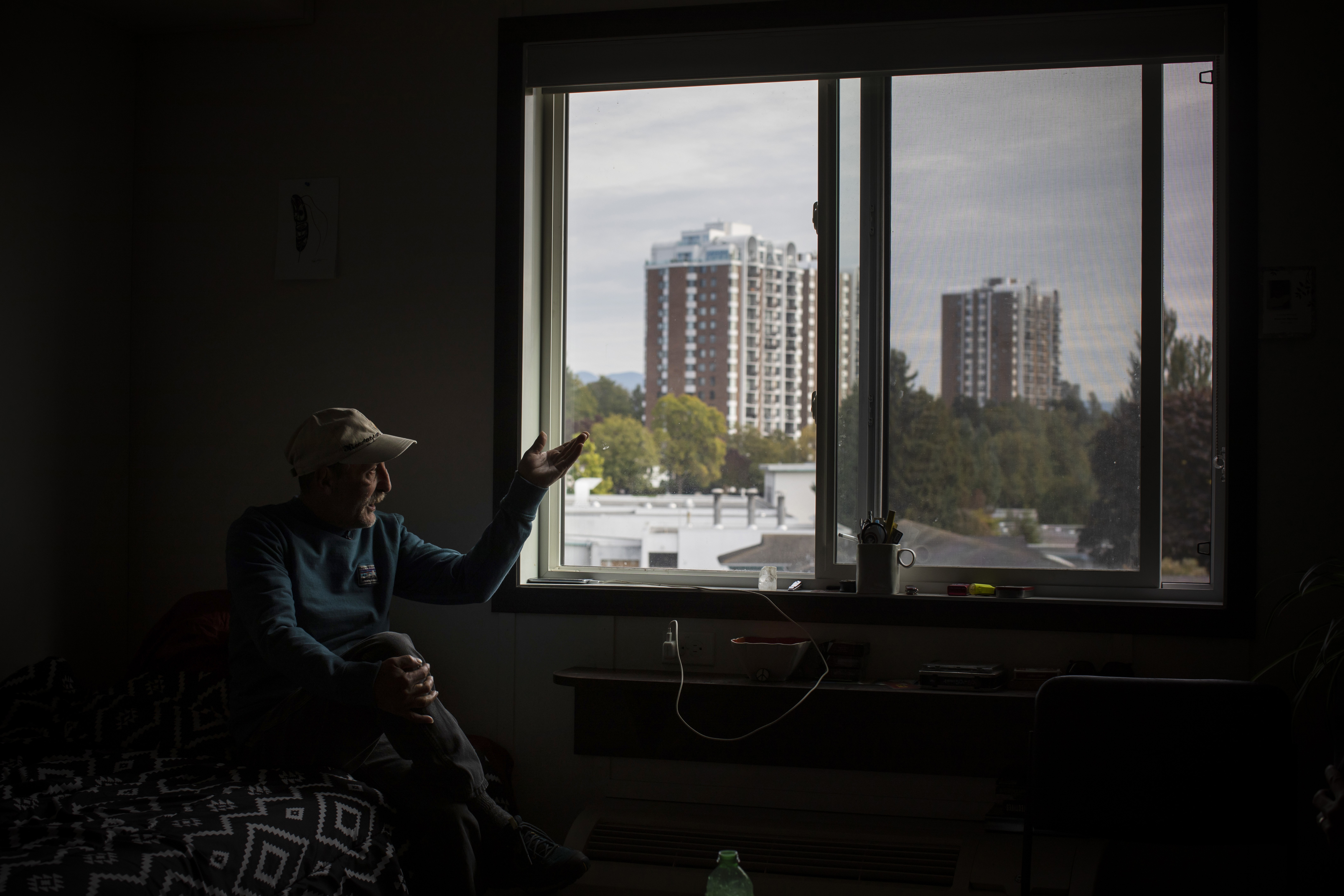 The development consists of a pair of three-storey buildings which sit on the corner of West 59th Avenue and Heather Street, and are scheduled to stay there for five years until the land's owner Onni Group takes over its property.

Temporary modular housing — where otherwise empty developers' lots are stacked with homes during a housing crisis — is a key component of the City of Vancouver's homelessness strategy.
The Marpole complex is one of 10 temporary modular housing projects so far and the first outside the Downtown Eastside. It opened last year with protests opposing the housing units, and even an attempt by a community group to sue the City of Vancouver for lack of consultation.
But now, as the new arrivals like Smyth become neighbours, opinions have shifted.

Within the first week of moving in, Smyth's first purchase for his new home was a plant.
"It just lightens up the home and it's kind of like having a child again, watching it grow. I enjoy that," said Smyth, who has a grown daughter.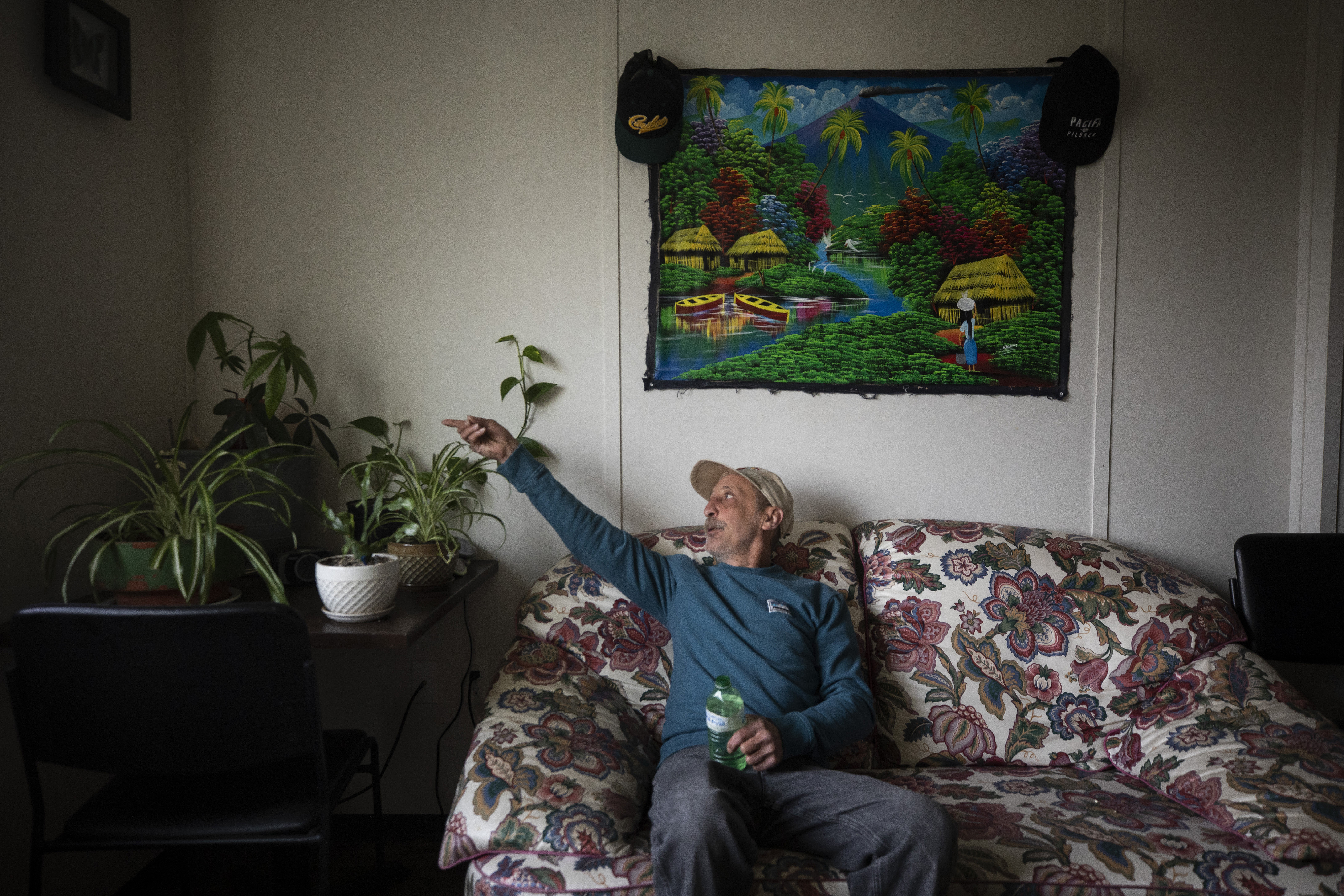 Having a home has allowed Smyth to gain a sense of belonging and he's even picked up some paid part-time work as he's settled into the self-contained unit he rents for $375 per month. He's made friends with his neighbours and they often hang out in the yard playing golf or cooking together.
"It has been more enjoyable to have a solid home, my own bathroom, it's not infested with bugs or creatures like you have in the Downtown Eastside," said Smyth.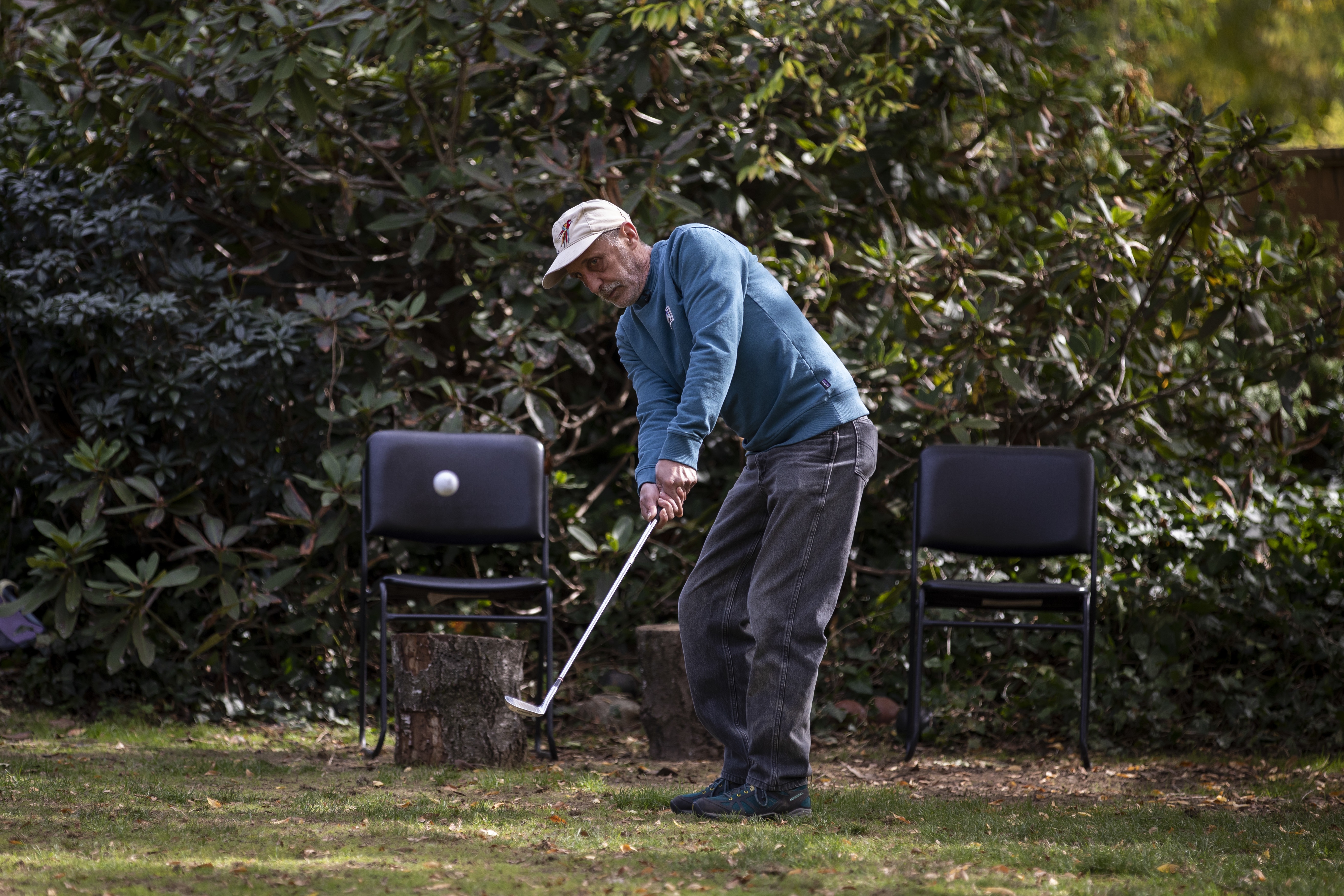 Bernie Pauly, a scientist with the Canadian Institute for Substance Use Research at the University of Victoria, says stable housing helps marginalized people feel a sense of ownership of their lives.
"When you get a place, you gain a sense of stability which allows for a place to actually heal," she said.
"It made me a better person, more relaxed, physically better — I sleep better, [have] balanced nutrition," said Smyth, who was homeless for the better part of a decade.
WATCH: Charlie Smyth talks about overcoming addiction and his hopes for the future.

Smyth recalls the community protests on the news, watching dozens of people gather holding signs opposing housing for residents like himself. He says it made him feel like a second class citizen. But now, he feels the community has accepted him and the other modular residents.
"At first I wasn't sure what to expect, but now they've donated furniture, sometimes they stop to say hello, it's been very encouraging," he said.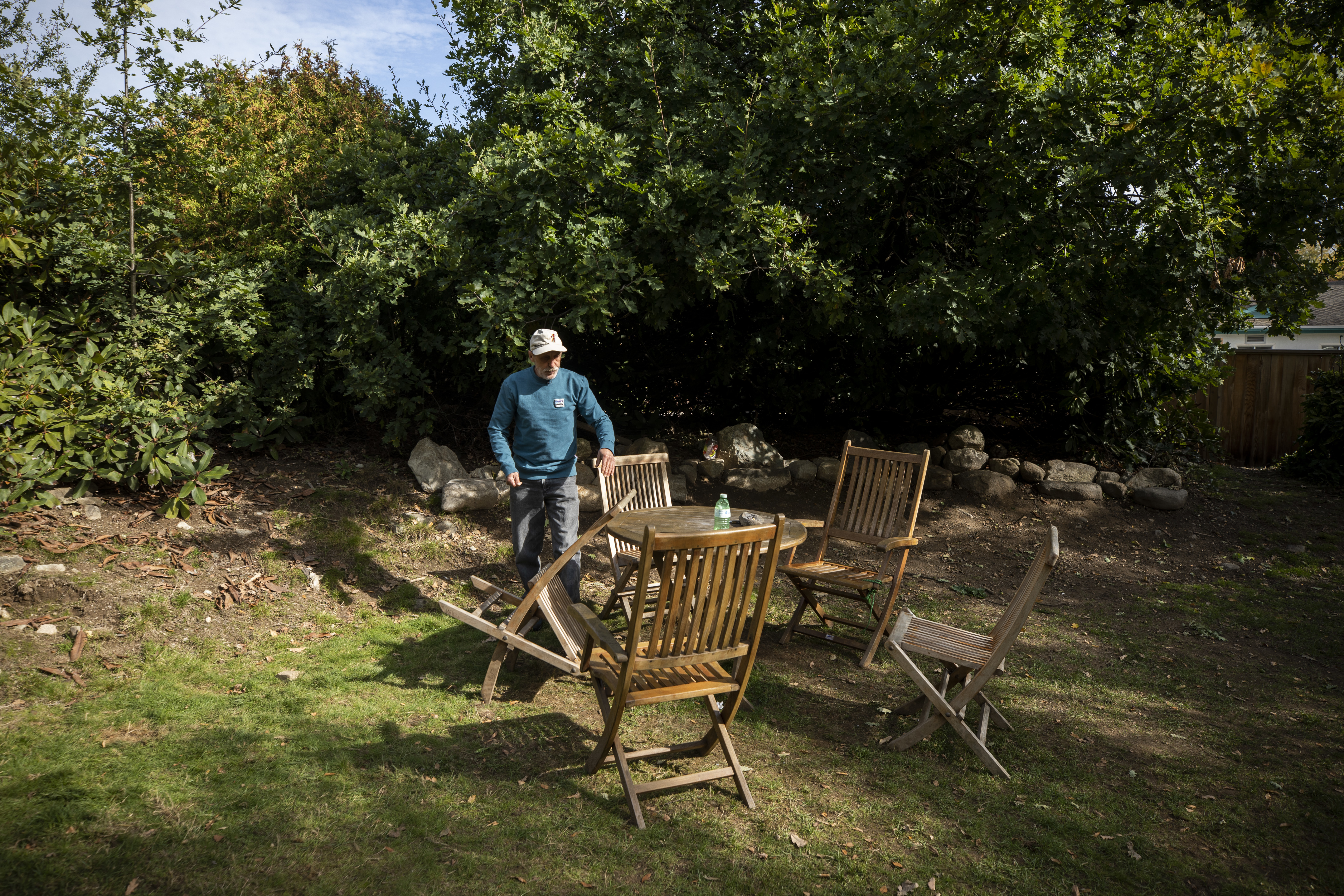 The biggest point of contention for residents was the housing project's proximity to three schools, one which sits directly across the street from the modular homes.

Albert Leung has lived in the neighbourhood for 18 years and is vice-president of the Marpole Oakridge Community Association.
The 73-year-old says part of the backlash toward the project was due to the suddenness of its announcement.
"There was a lack of transparency [by the former municipal government] and at some point people felt something was being taken away from them," Leung said, adding that fear of the unknown played a big part in the protests.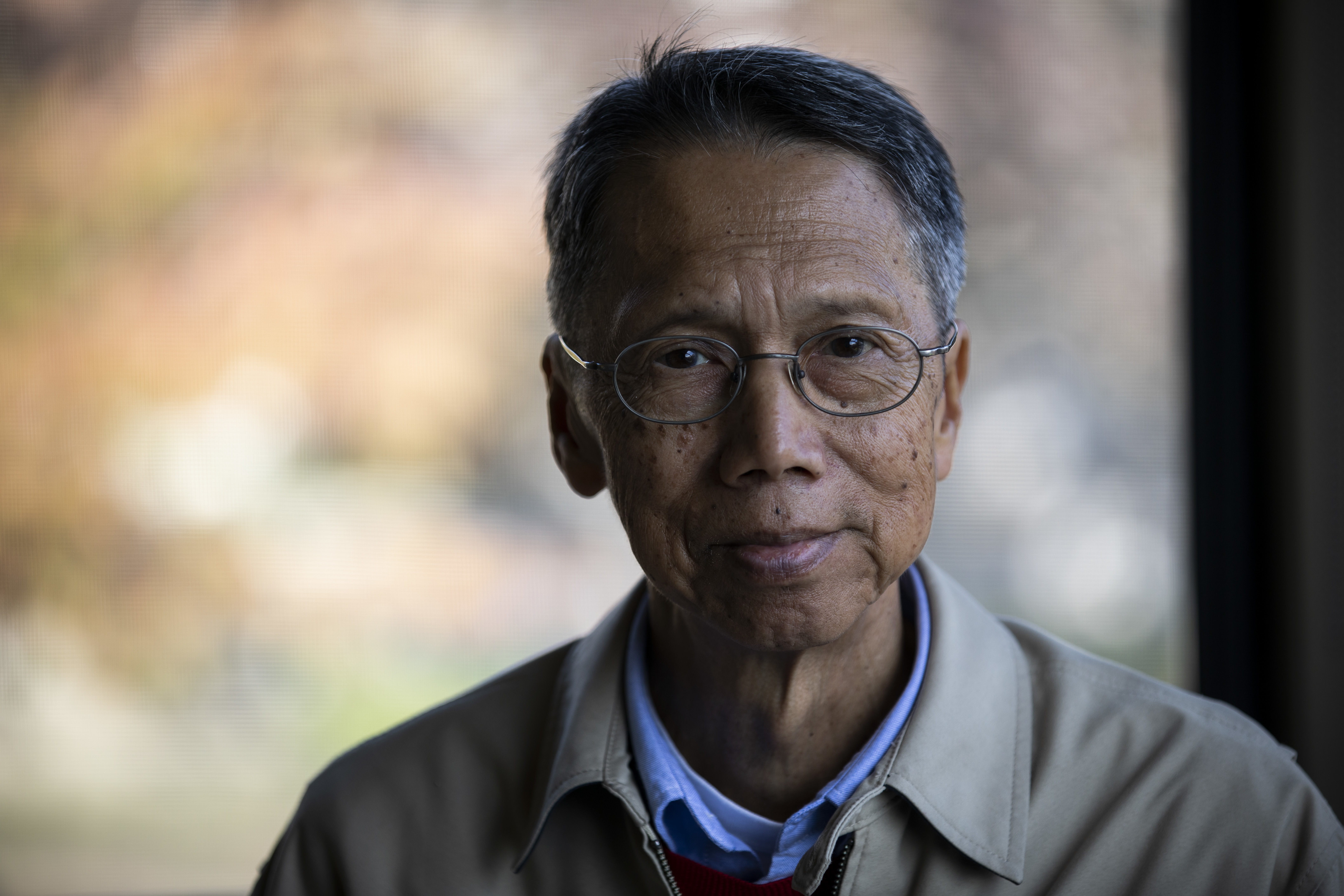 That fear, says Pauly, is steeped in "stereotypes that aren't accurate, they are based on myth and misconception."
More than a year later, Leung says his feelings have shifted.
"As far as the residents, they are just like neighbours, we never had frustrations with them," but says suggestions to the city to move the modular housing away from the schools weren't heard.
Still, apprehension remains among some Marpole residents. There are complaints of an increased police presence since the modular housing went in — something the Vancouver police department says is not true.
And, some neighbours say they've noticed needles on the ground, where they didn't see them before.
Indeed, the City of Vancouver says they received six discarded needle pickup requests in the Marpole area between March 2018 and September 2019; there were zero calls between 2016 to 2018.

While the community remains apprehensive, Leung believes, "If they [modular residents] integrate, they will protect their community like we do because ownership will lead to responsibility."
Leung has gone so far as to drop off fitness passes to the community centre for his new neighbours.
And that's exactly what it's all about, says Pauly. "If people have the ability to interact and get to know each other then there is a sense of contribution."
When Leung and Smyth met recently for the first time, the two shook hands and spoke of the weather as neighbours do.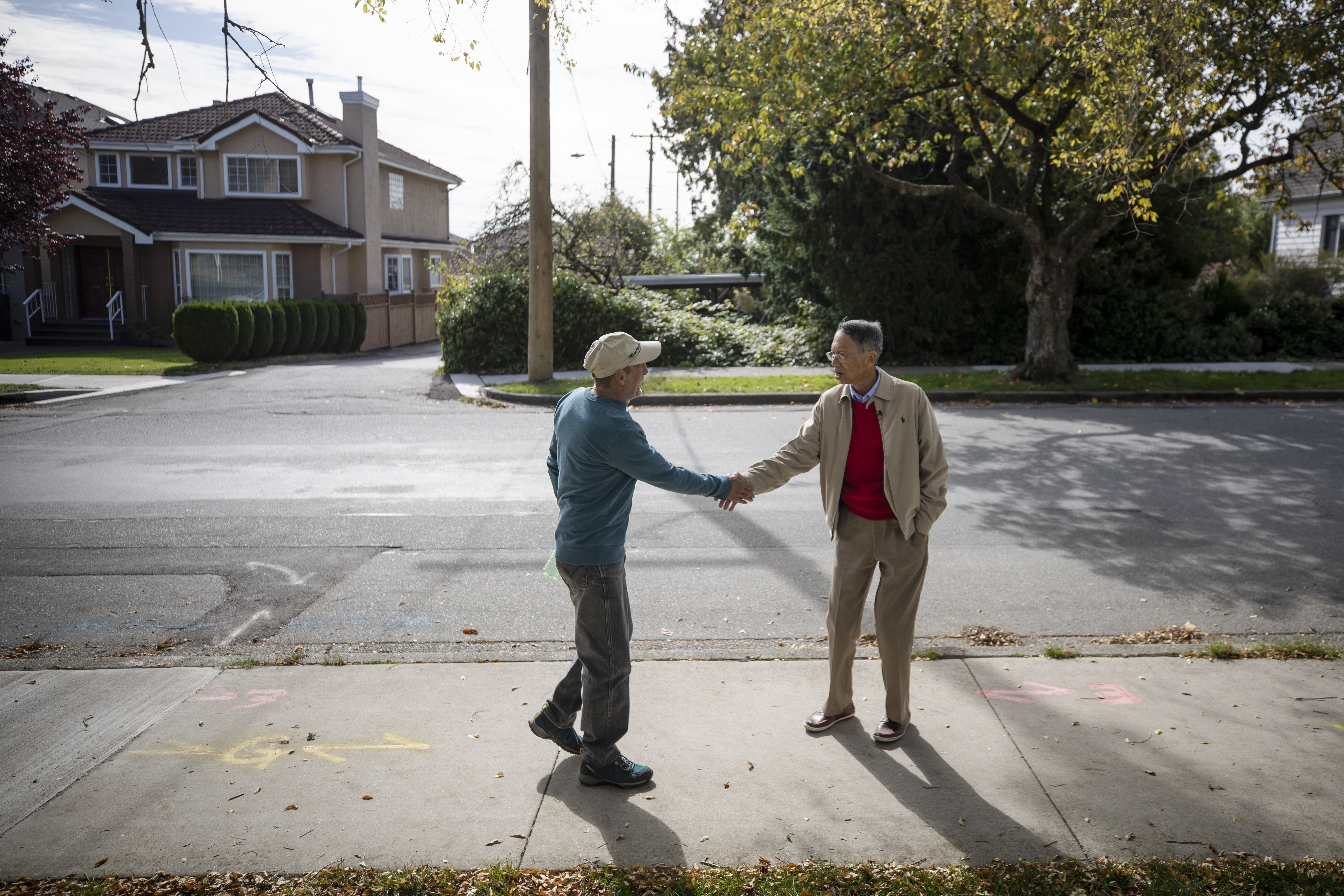 What's Leung's message now to the modular housing residents?
"It may be belated but let me officially say, 'Welcome,'" said the community leader.
And to his new neighbours, Smyth's reply: "Thank you, I'm grateful."