On a small wooden stage, a dancer in a flowing red and white dress pounds her feet so hard it reverberates throughout the room.
Her hands in the air, staring down the crowd of a few dozen people, Martha Villa Martin is concentrating on the rhythm of the guitarist seated behind her.
Her dance mate, Nathaniel Webber, claps his hands to an intricate beat as he waits his turn. Beside him sits a woman whose voice pierces the room and conjures millennia of anguish.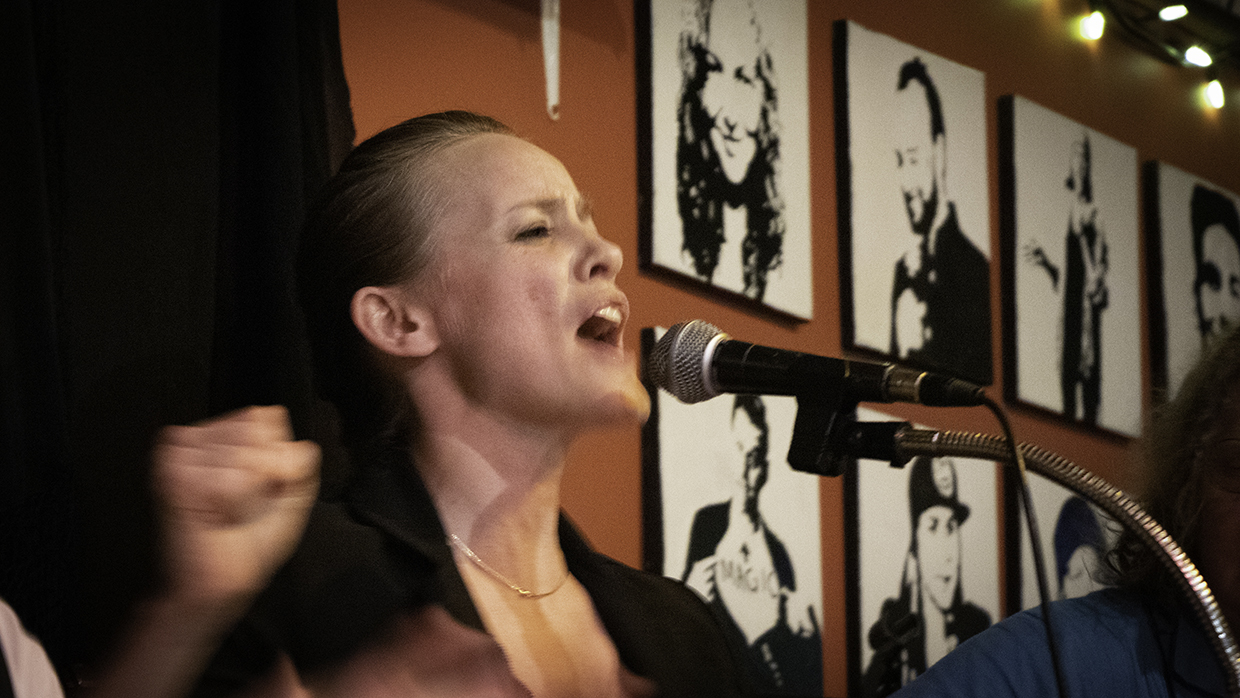 This is Vancouver's Kino Cafe, which this week is celebrating 25 years as the city's hub of flamenco — a dance and musical form that originates from the Roma people of Spain. The venue offers live flamenco four nights a week.
"The Kino has such history," said Maria Avila, who often dances and sings there Saturday nights.
"The amount of dancers that have come to that stage and have grown from that stage, including myself, I think it's a real rarity."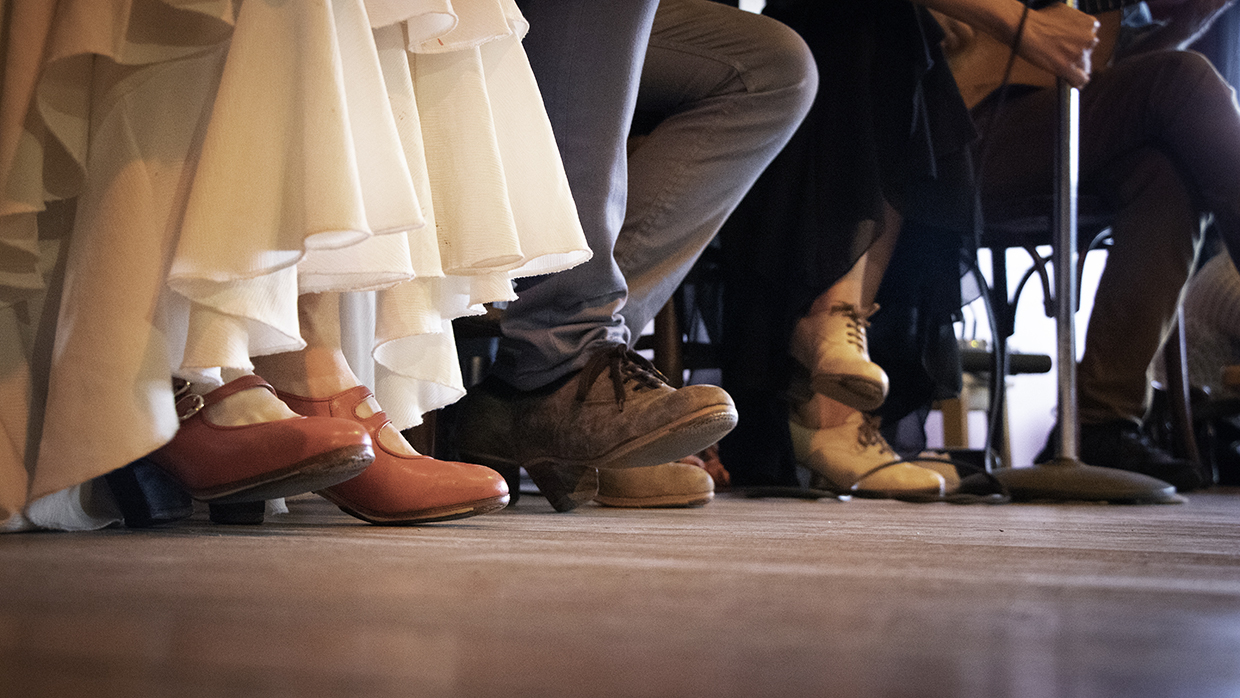 The small restaurant and bar, located in Cambie Village, seats about 100 people. Vancouver flamenco artists like Avila who travel the world to study their craft say it's among the longest running flamenco venues in North America.
The Kino is one of the city's little treasures. But like so many of those hidden Vancouver gems, it's facing uncertainty.
The building is on the Cambie corridor, likely to be torn down one day to make way for condos along the busy stretch of prime real estate.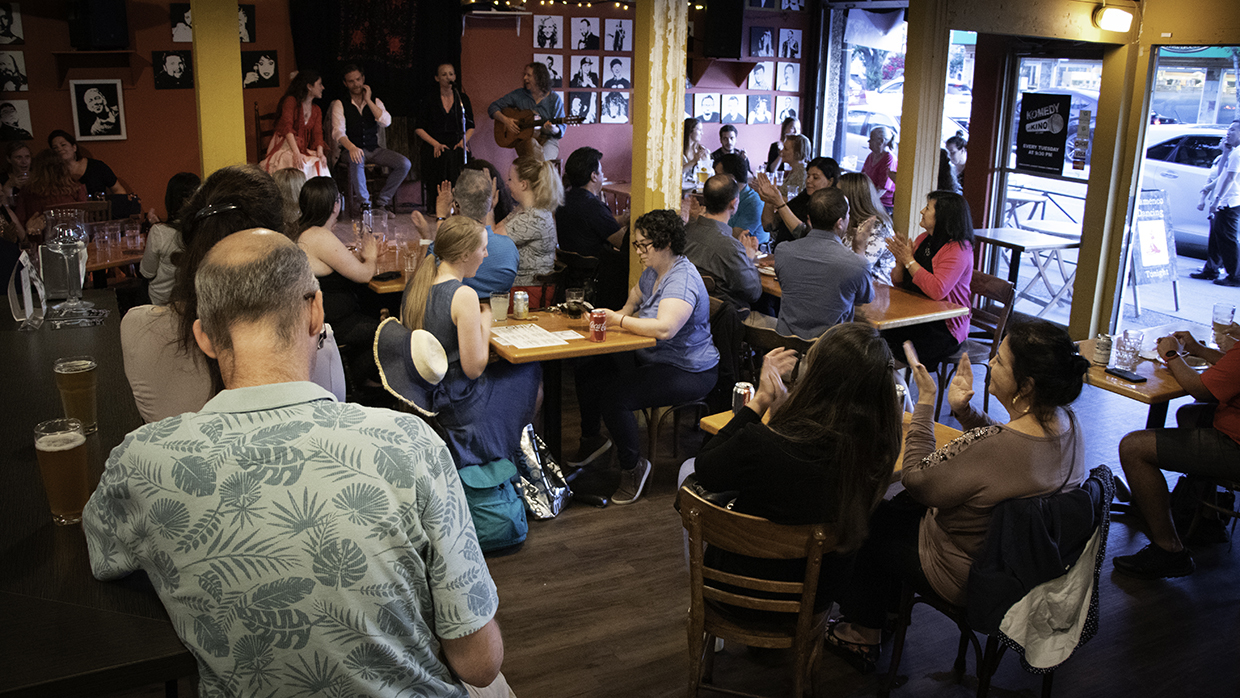 Many in Vancouver's flamenco community are bracing themselves.
Peter Mole, the guitarist who introduced flamenco at the Kino 25 years ago, says the building has nearly been sold and torn down so many times he's grown used to it.
"I've learned how to not care about being concerned after a while," Mole said.
Mole, who also teaches guitar and plays for some of the city's flamenco dance schools, figures there are other places he could play.
He was in his 20s when he walked into the Kino and asked to perform. He had studied classical guitar at McGill and flamenco in Spain — a pilgrimage chosen by many who are passionate about their practice.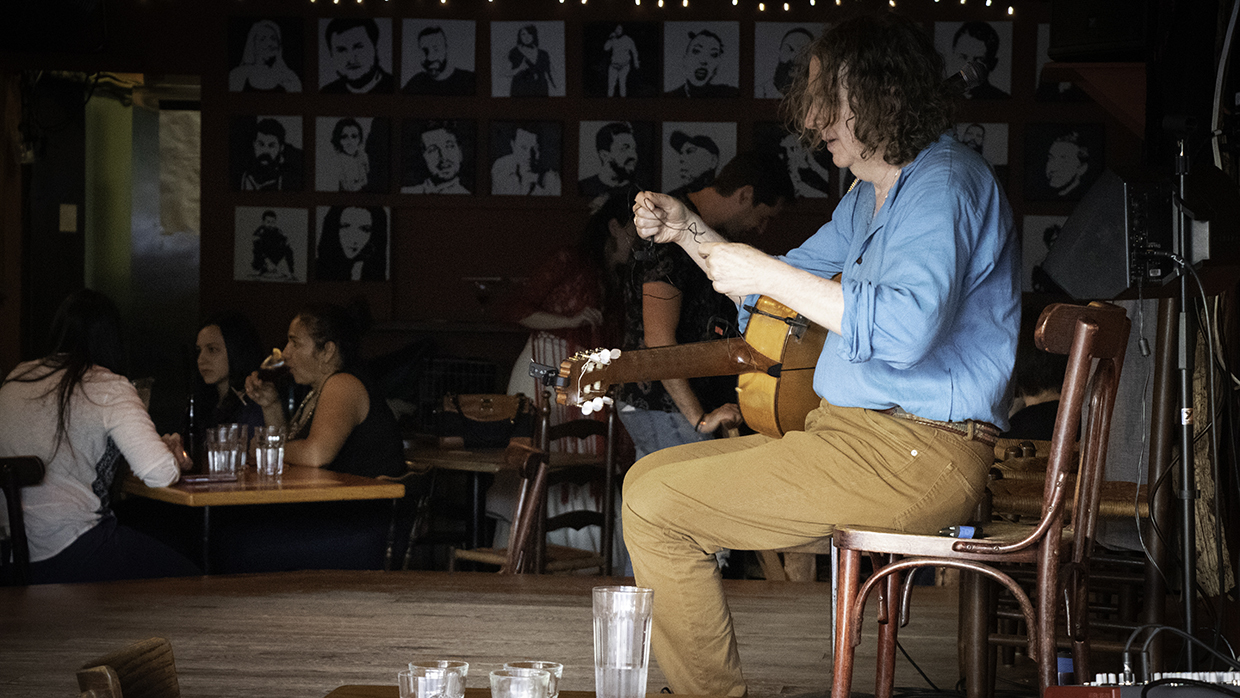 "Everything about flamenco is so different from every other form of guitar," Mole said. "You get bitten by the guitar flamenco bug and that's it."
He started at the Kino as a solo guitarist, but quickly learned to bring in a dancer and a singer to attract bigger crowds.
Soon, the owners tore down the wall that divided the venue into two small rooms.
At its peak, there were five flamenco nights there per week. But Mole says the Canada Line construction and changing demographics in the neighbourhood cut back the crowds and the venue never fully recovered.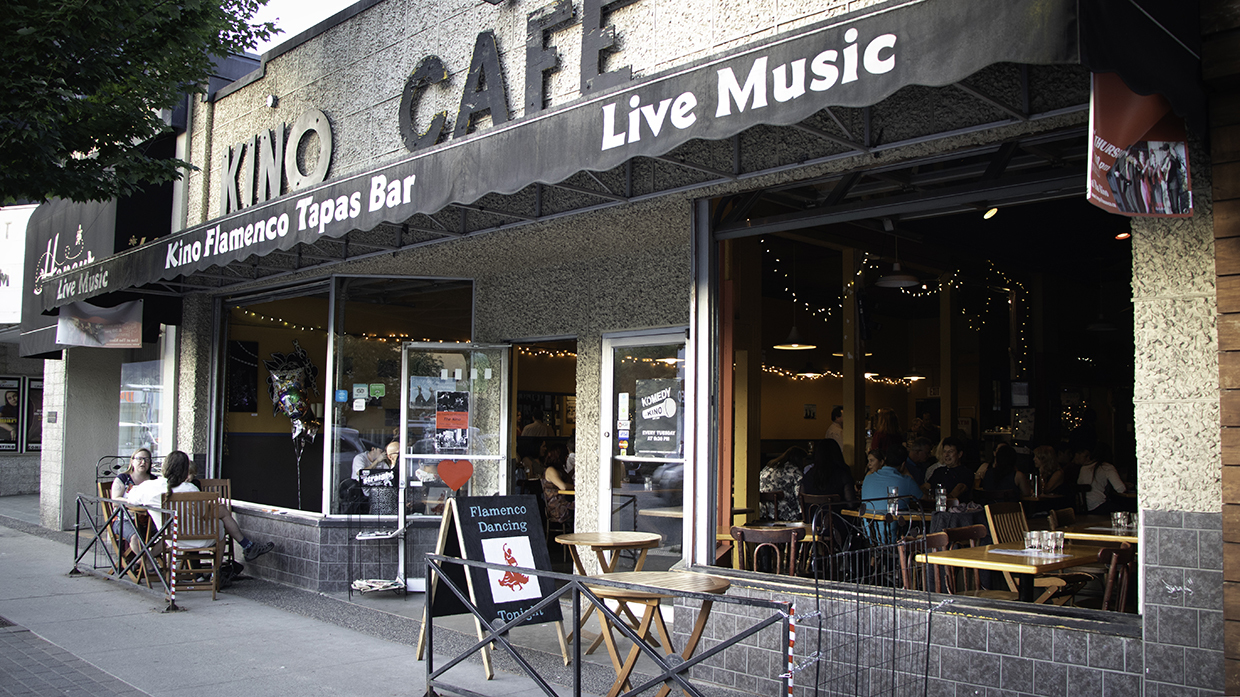 Steve Allen, the Kino's owner for the past five years, is weighing his options.
Allen is in the midst of renegotiating his lease for another five years, but the building owners may choose to sell.
He says he's already keeping an eye out for a new venue — around Fraser Street or Commercial Drive, where he hopes he won't have to pay as much in rent and taxes.
Allen, a film and TV actor who is also an ex-cop and a teacher, has been running the Kino's standup comedy nights for 12 years. He bought the venue when he heard it was for sale.
"The flamenco I felt was a necessary thing for the city. It just seemed like it was an institution," he said.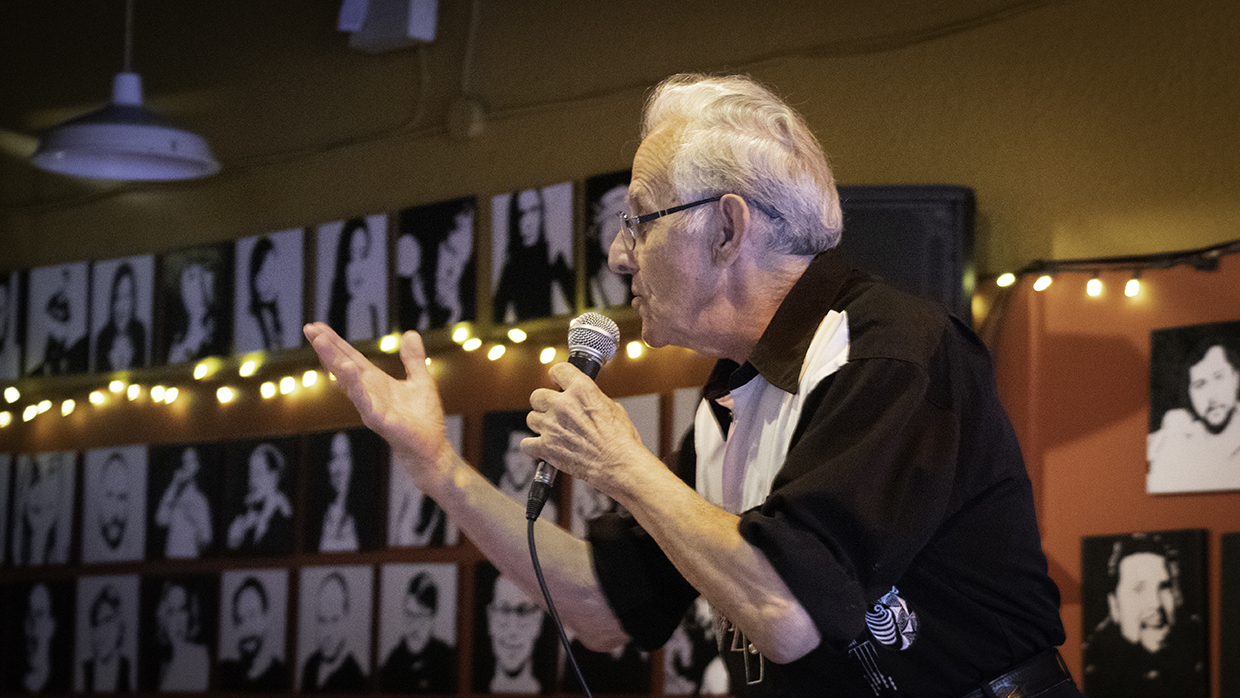 Now, Allen isn't sure of his next move.
He's turning 60 this fall, and doesn't know how much longer he wants to run a business. Allen is an active owner who can just as easily be found welcoming customers as making pizzas in the kitchen or serving beer.
"I buy a lottery ticket every night and hope that I will just be spending the rest of my days in Hawaii," he said, sort of joking.
Avila, the singer and dancer, hopes the venue can live on as a flamenco hub.
"In my eyes it feels the community is big and growing, and a large part of that has to do with Kino."