The map wouldn't look out of place in a barbershop in Toronto.
It's full of pins, each marking the homeland of one of this shop's customers: Zimbabwe, the Philippines, Mauritius … the list, and the pins, go on and on.
This barbershop with a global clientele isn't located in Toronto or Montreal, or a large city known for huge immigrant communities.
It's in St. John's, in Rabbitown, a working-class neighbourhood with a diverse and rapidly changing population — so diverse, in fact, it might surprise a lot of people who've lived in St. John's all their lives.
All those pins might surprise them, too.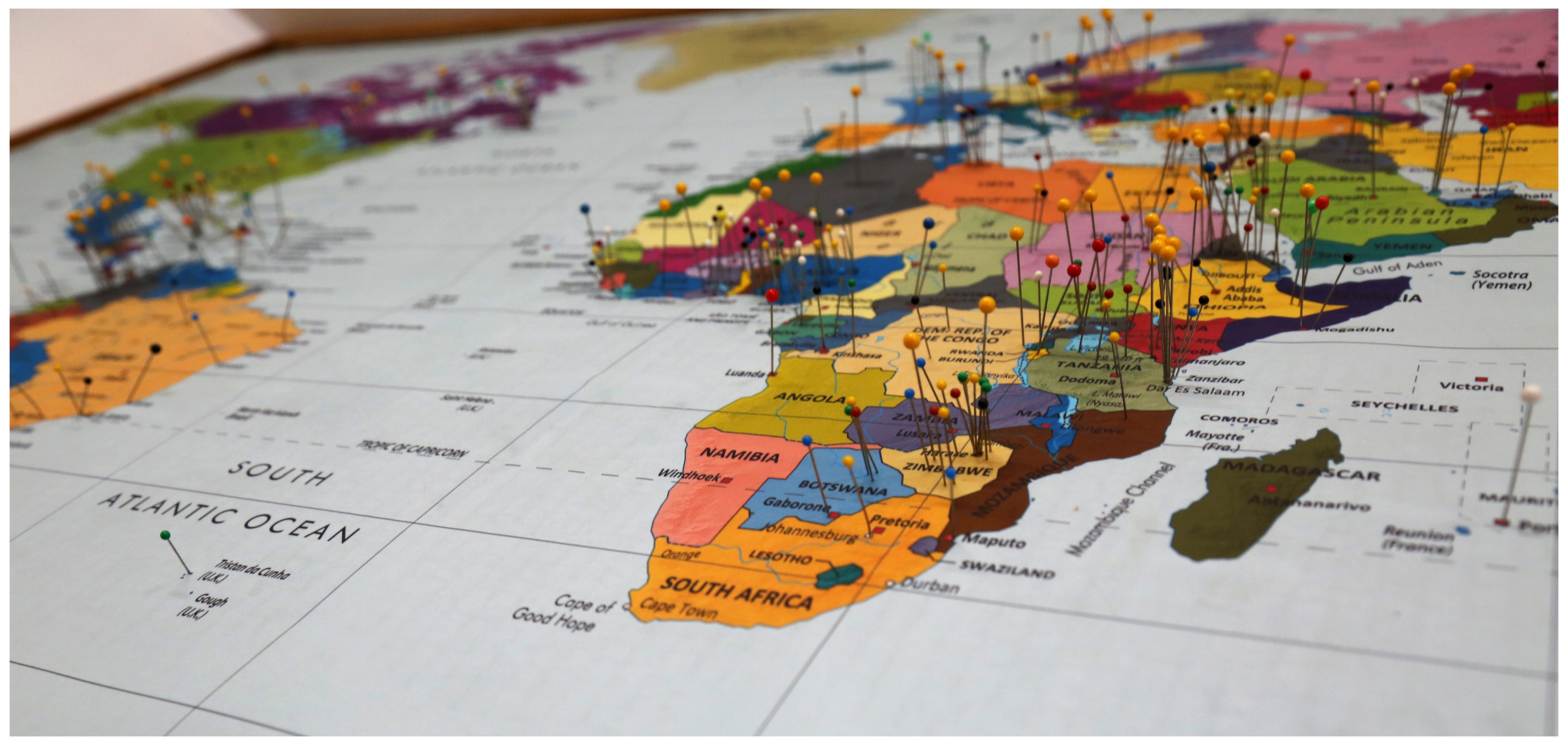 When Gustavo Valoyes and Yaw Antei-Adjei decided a couple of years ago to open the 1949 Barber Shop — the name comes from the year Newfoundland and Labrador joined Canada — they saw a need for a shop in this residential area, located near both Memorial University and the city's downtown strip.
Along the way, they've picked up many types of customers, from local students to new Canadians to players with the St. John's Edge basketball team.  
"Things have started growing and we are getting better," Valoyes said.
"Every single culture comes here, so there are different views and thoughts. We speak about everything here."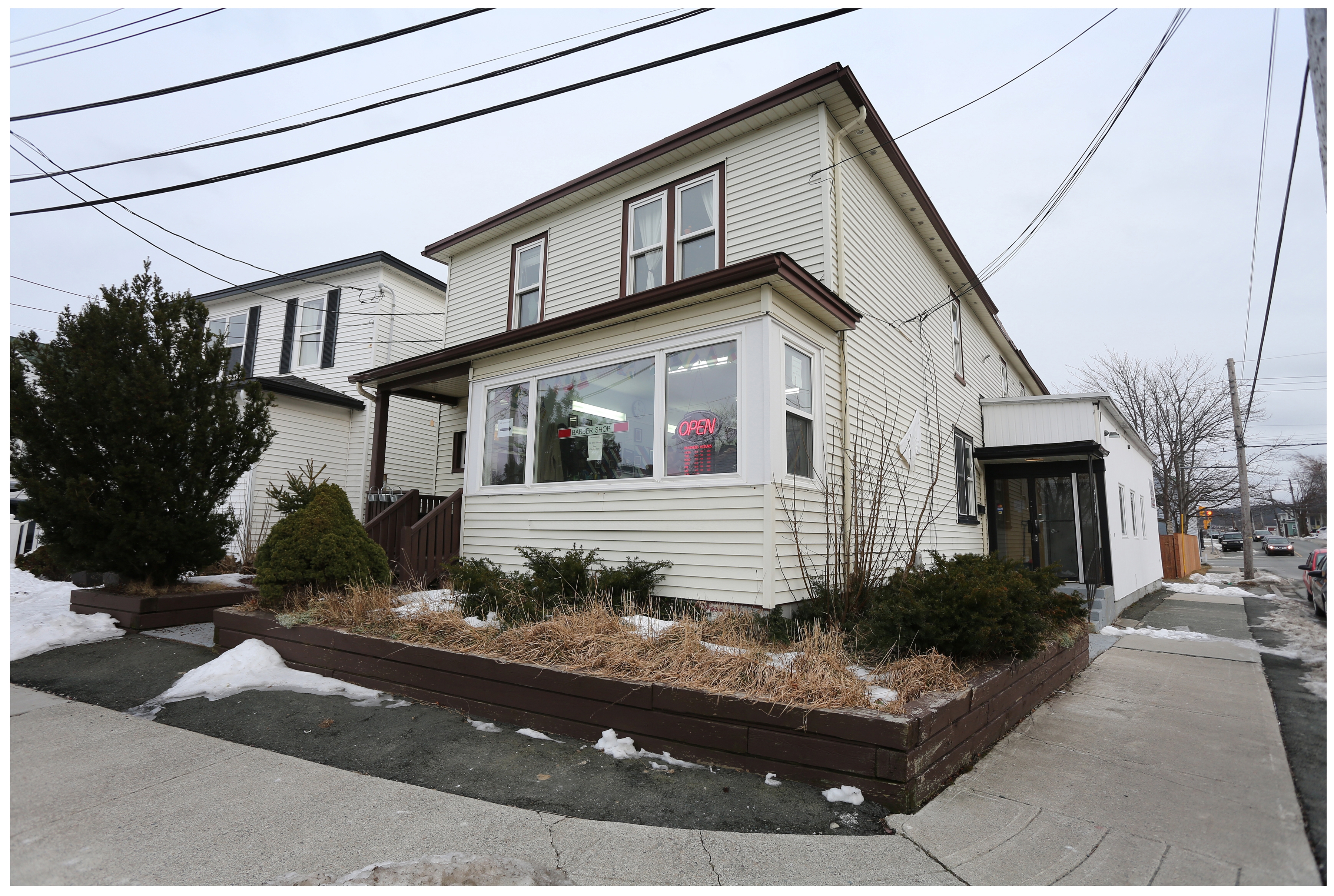 A wave of change
St. John's has a population that is historically largely tied to Britain and Ireland. Canada's youngest province historically doesn't attract many newcomers to the country. According to data from Statistics Canada, only 0.2 per cent to 0.4 per cent of the immigrants who come to Canada each year settle here.

But while there have been some shifts that are small compared to the volume of immigrants who settle in places like Toronto and Vancouver, they are significant in a province with a population of just 528,000.
Temporary workers from countries including the Philippines and Jamaica have arrived to fill gaps, particularly in service sectors like fast food and nursing.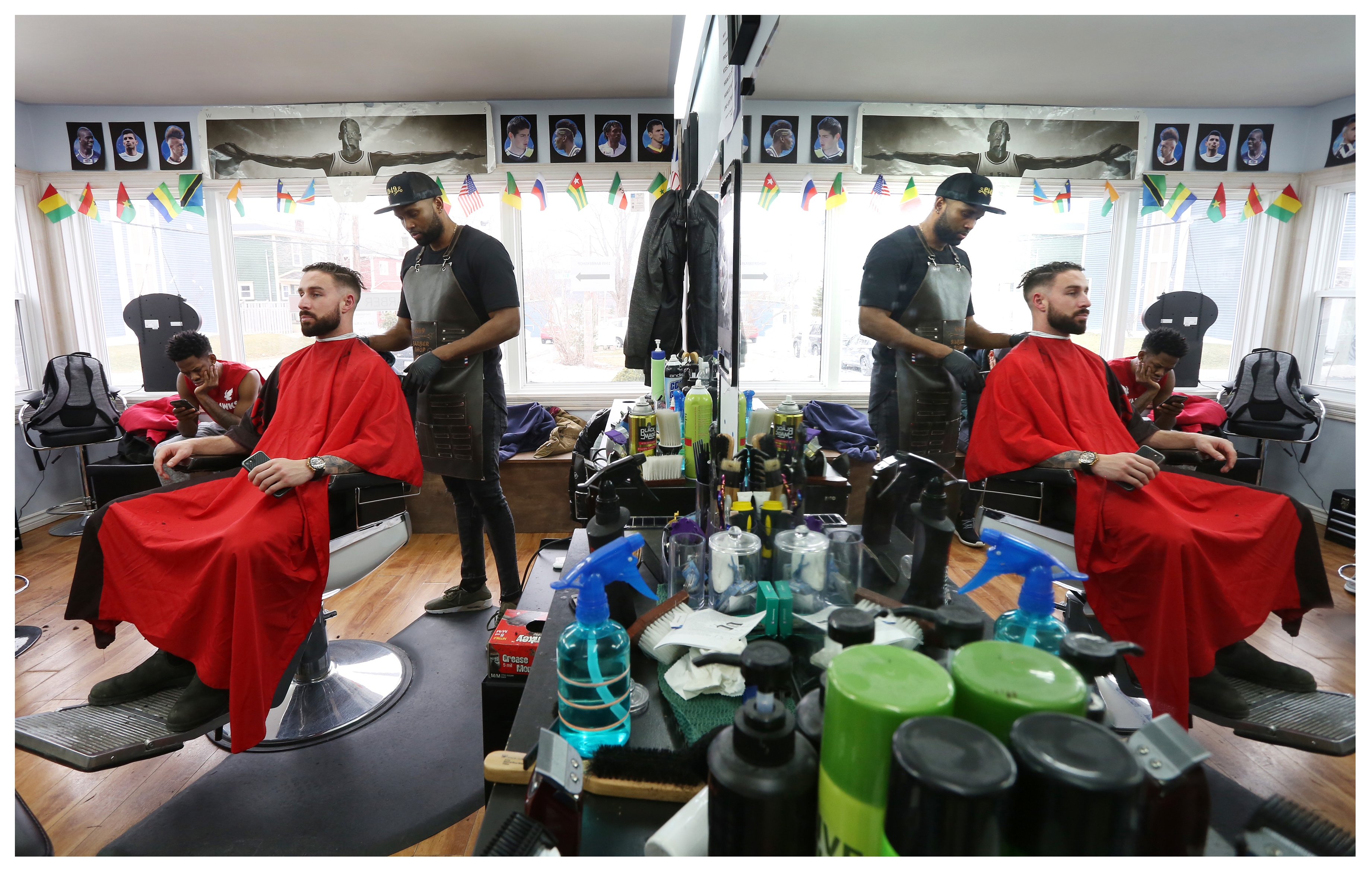 International student applications and admissions have increased in recent years for Memorial University. And the province's only mosque has a growing membership that no longer fits comfortably into its building.
That means that people from places like Africa, India, Pakistan, and the Middle East, both in Rabbittown and throughout the St. John's area, didn't have a barbershop to meet their needs, said Valoyes.  
The small shop, located on Mayor Avenue, now has a staff of four: Valoyes, who moved from Colombia to Canada in 2003; Antei-Adjei, originally from Ghana; Ricardo Onegas, also from Colombia; and Joana Smits, originally from Angola.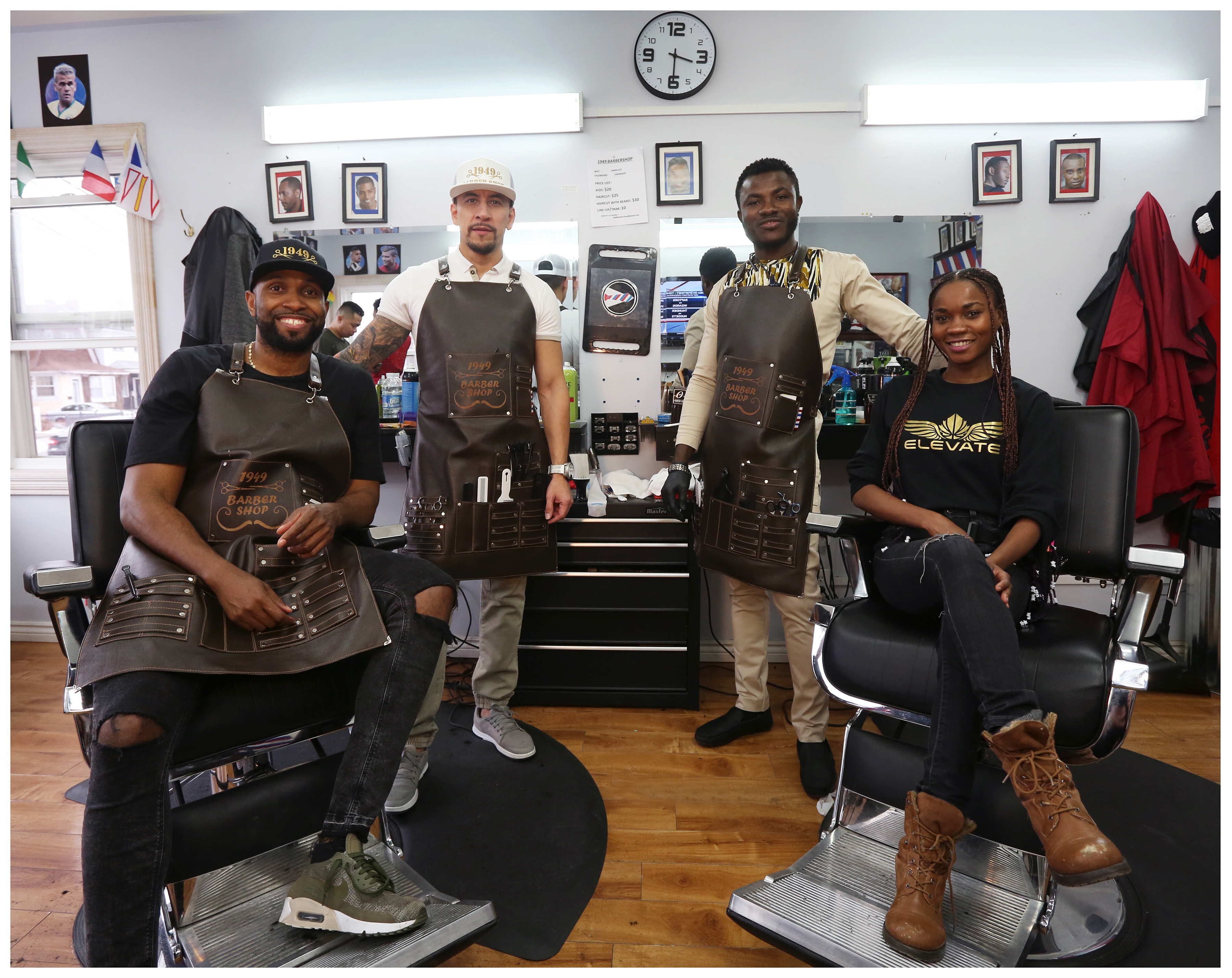 Onegas came to St. John's after immigrating to Canada in 2005, first living in Calgary. He had decided to switch careers and become a barber, and Valoyes invited him to come work in the shop.
"It's a small place, but everything that you need is here," Onegas said of St. John's.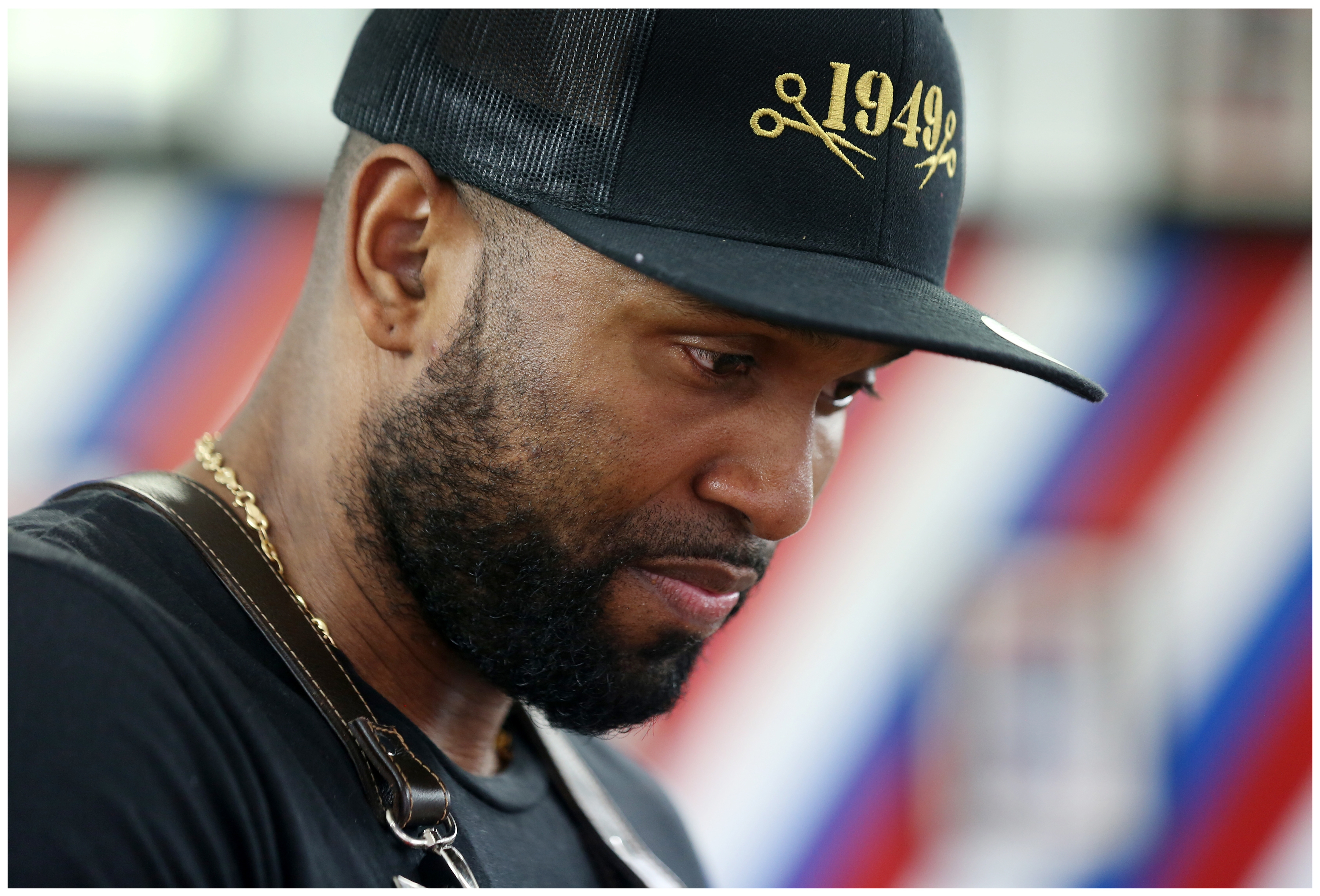 "It's been great here — people from everywhere, all over the world."
Of course, that variety means a lot of different hair to cut and style. The shop bills itself as specializing in a great fade, but Antei-Adjei said that a quality haircut has universal appeal.
"We do all, white hair, black hair," he said. "Some are easy, some are tough, but we keep them clean."
A one-stop shop in fades and philosophy
Even in his short time in St. John's, Onegas has noticed Rabbittown become increasingly diverse.
Initially their clientele were largely from Colombia and a few African countries, he said, but now there are more from other places: the Philippines, South Africa, the U.S.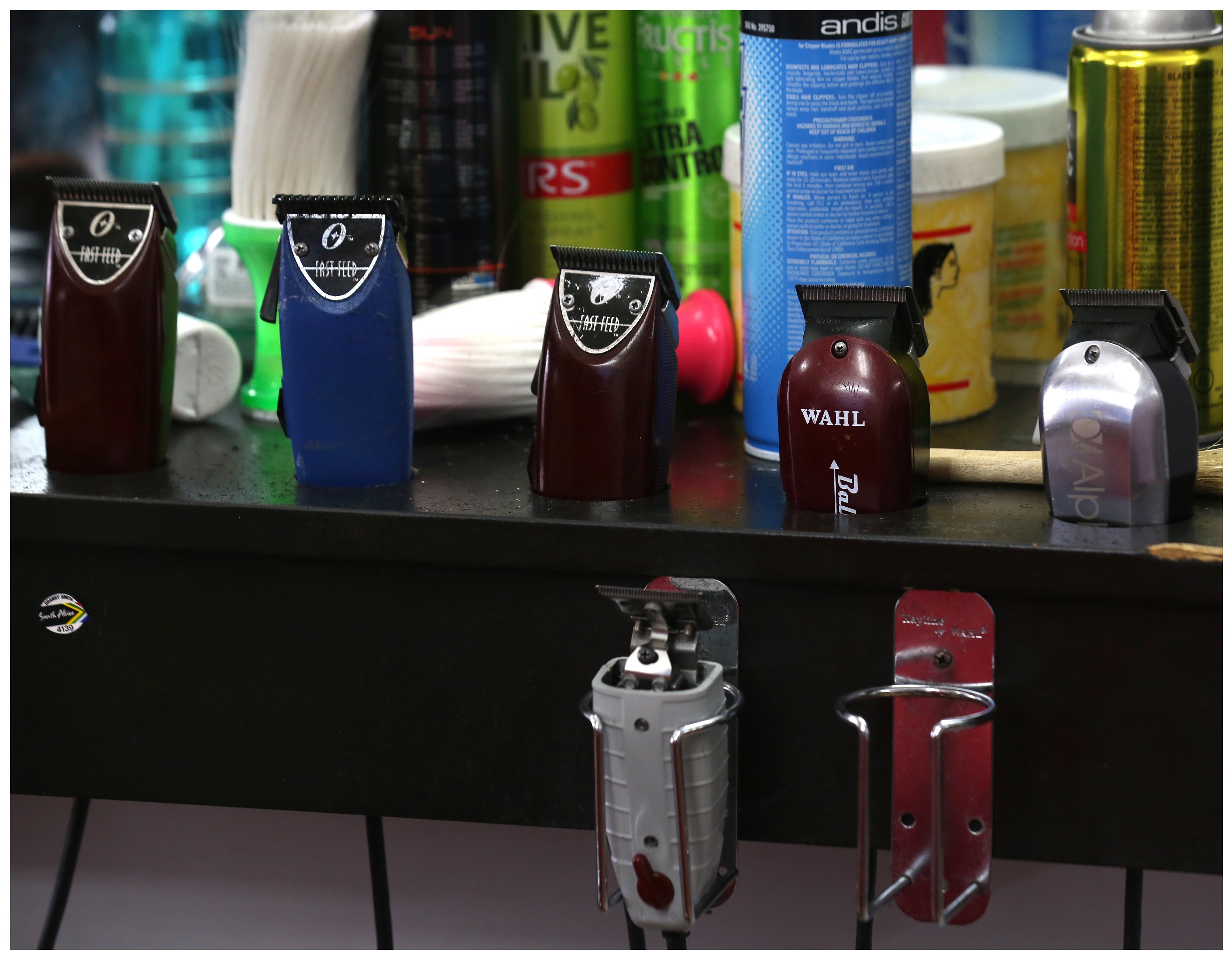 "They come here to study or they come here to live," Onegas said. "It's really changed a lot."

The shop has become something of a gathering place for that growing international community, and people sometimes stop by even if they aren't looking for a haircut.
A television in the shop often plays soccer or basketball games — Antei-Adjei said that the IIHF World U20 Championship is the only hockey they really watch there. On the speakers, you'll hear music from around the world. An Xbox console is hooked up, for those who want to play video games.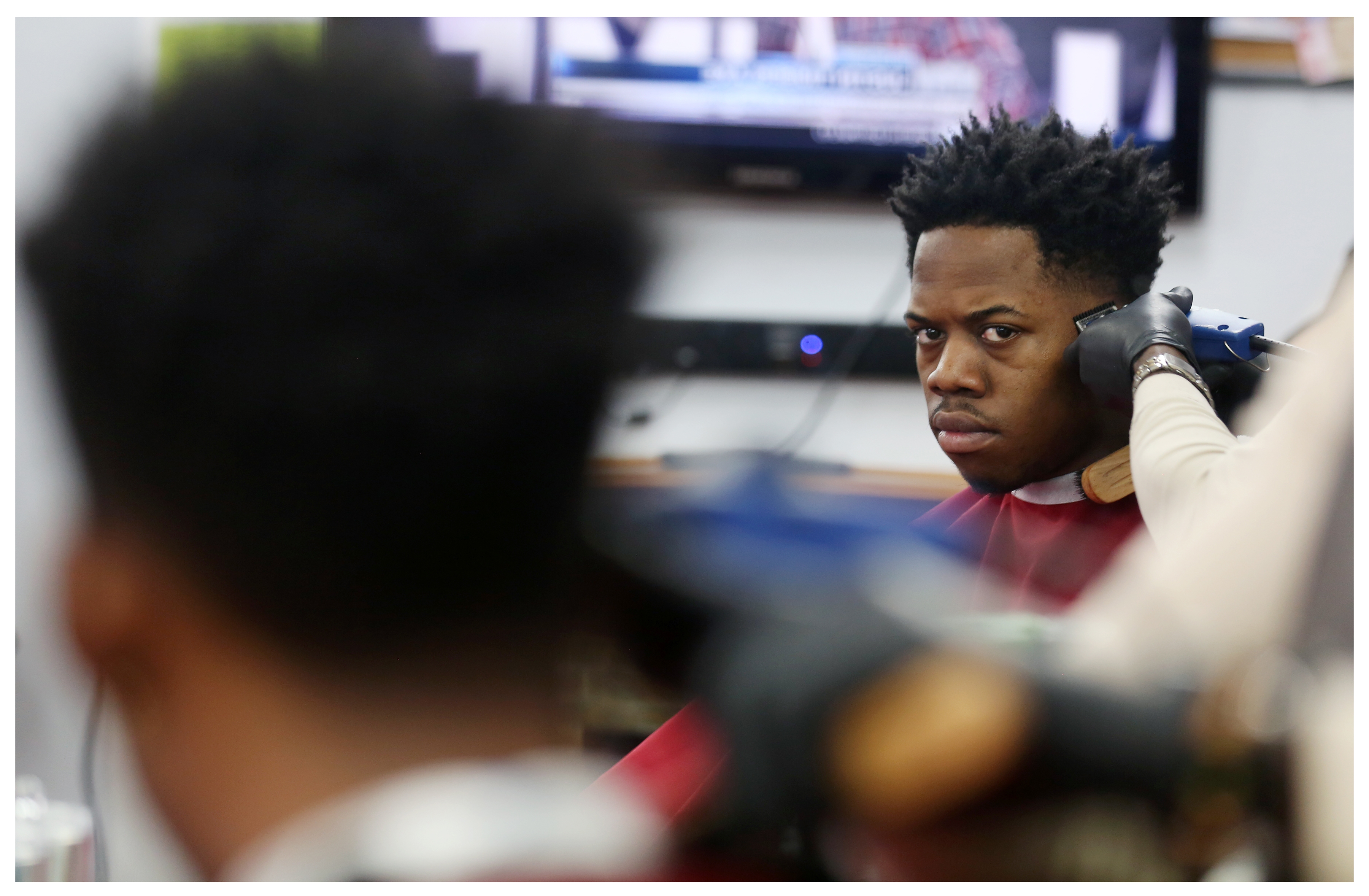 "Guys come in here sometimes to have a chat with us, have a chat about soccer games or basketball games," Onegas said. "It's a place to come in here and just have fun."
But discussions can get deep as well. Antei-Adjei is a graduate student in philosophy at Memorial University, and his chats with customers have even found their way into his research papers.
"I'm a handy person and I also do a lot of academics," he said. "Being in philosophy, it's not anything directly linked to what I do here, which is cut hair, but I enjoy it because it opens me to understand people a lot."
Why small is a selling point
Newfoundland and Labrador is actively working to increase immigration to the province, aiming to increase it by 50 per cent by 2022.
There are concerns that the goal will be hard to reach with a sluggish economy, and a study released by the Atlantic Provinces Economic Council last year found that only 40 per cent of immigrants are still in the province 10 years post-arrival.
But for some people, the smaller size and slower pace or St. John's is part of the appeal.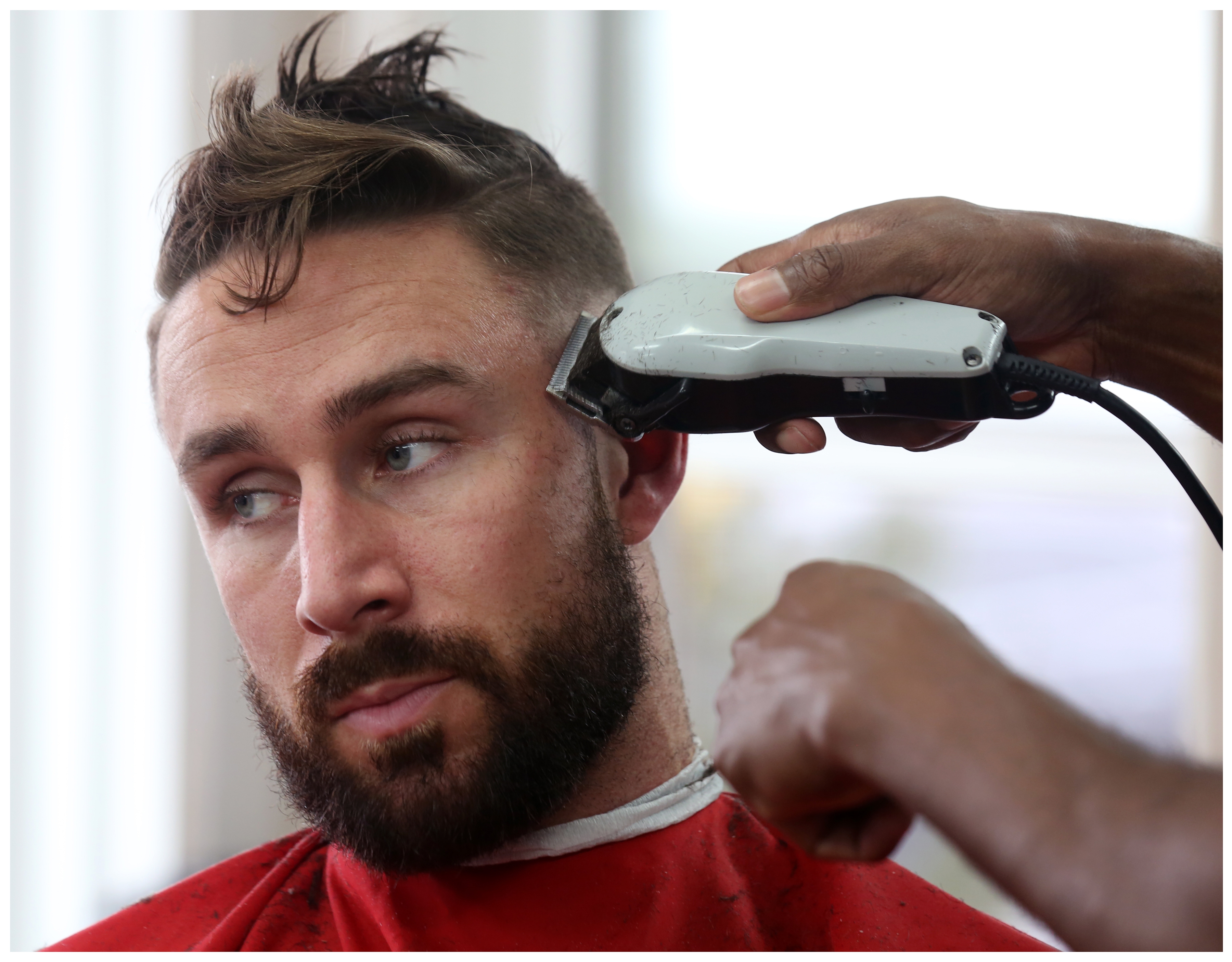 "The people are more friendly," Smits said. "They are friendly, you know? They make me feel home."
There are also business advantages that come with being a small salon in a small city.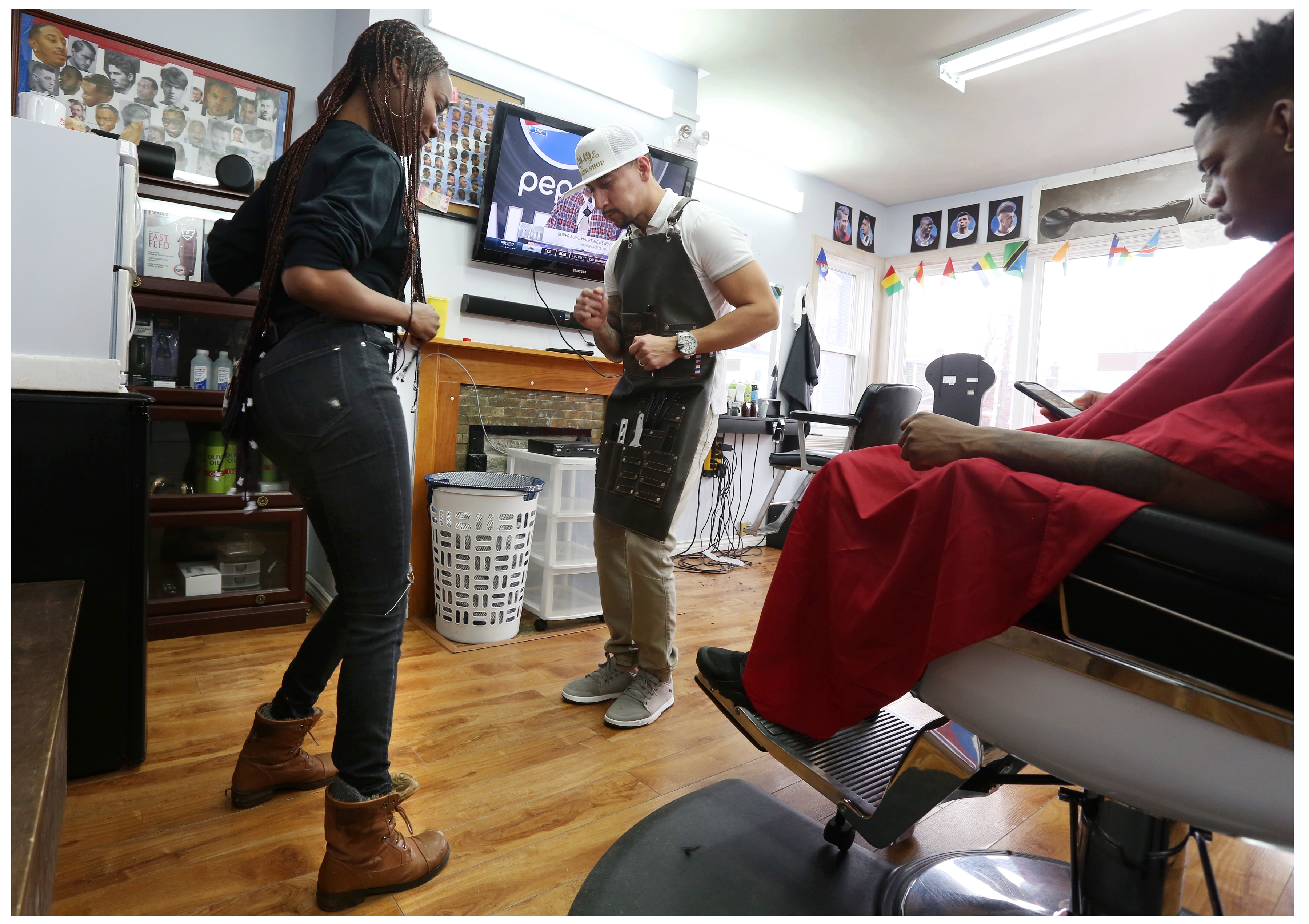 On that map with all the pins are quite a few from the Goulds, a largely rural area in the south of St. John's … not exactly walking distance.
Valoyes said they're the result of a new customer who passed by the shop, popped in, and was happy with the result.
"One guy came here, I guess he was driving by, he come from the car, and he liked it," Valoyes said. "He went there and then his friends start coming out here and now we have the Goulds, a big clientele from the Goulds."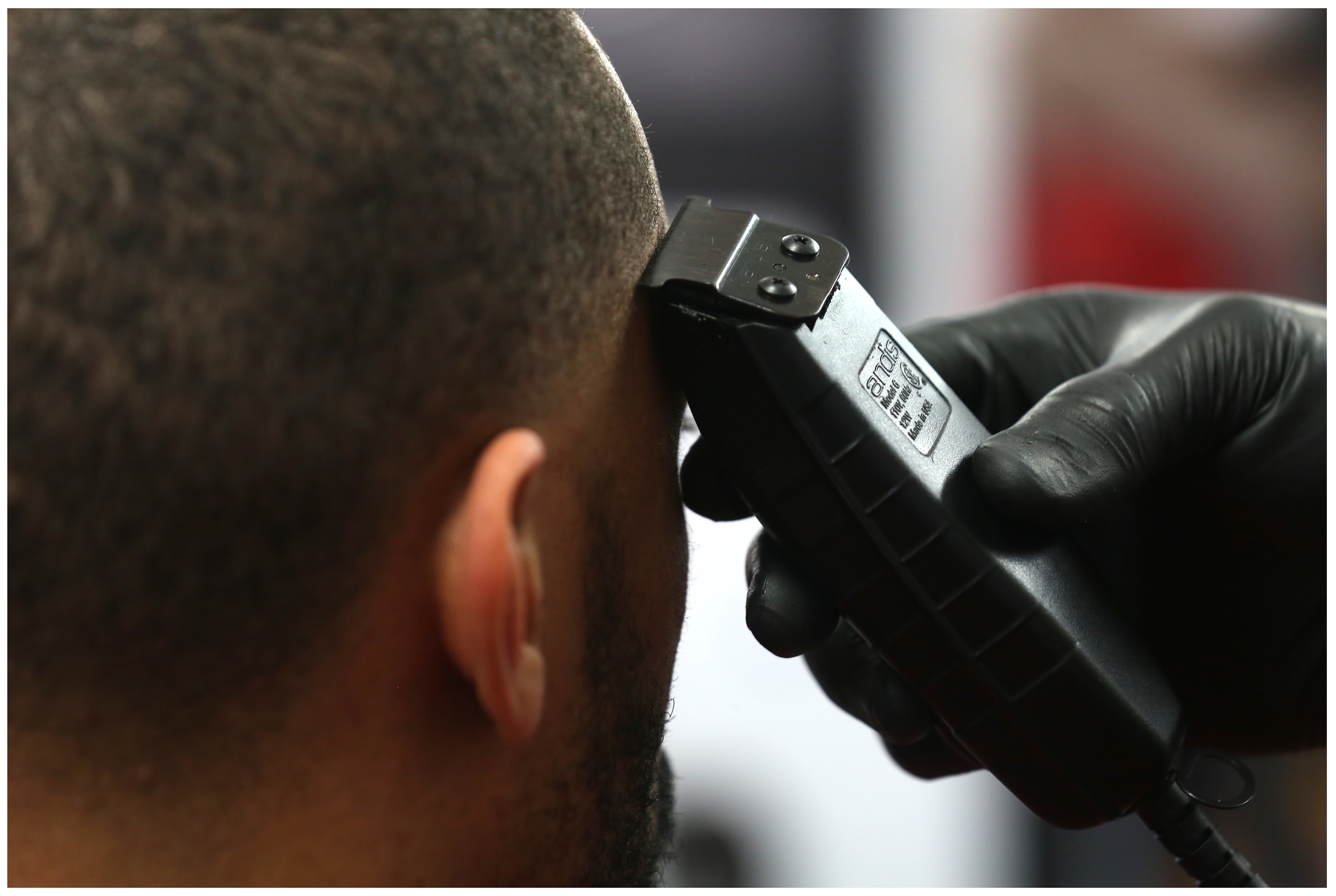 The 1949 Barber Shop doesn't do much traditional advertising, but that's the great thing about cutting hair: whether your customers are new arrivals from around the corner, or longtime locals who live a few neighbourhoods over, the result goes where they do.
"You usually run your advert on people's hair. So if you cut one person, that person takes it everywhere that they go. People see it, of course, and ask, where did you get this," Antei-Adjei said.
"Whatever that we do, we make sure we put in our best so that it will bring more clients, and that's happening."